Hipster beards have become some of the most sought after beard styles in recent times. While they offer a great sense of duality and balance, pairing disheveled type beards with sleek hairstyles, they also achieve a great sense of edginess and sexiness. Whether you prefer your beard long or short, you may find a few styles in this list to choose from in order to switch up your look and try something new. Here are 35 of the hottest hipster beard styles you can copy to get unique classy look.
Short & Medium Hipster Beards with Short Hair
A common style among hipsters is styling a thick, short beard with a short haircut that has been slicked down and parted. This beard is a very classic type of way to stylize even the most disheveled beard, since it displays that the beard looks that way on purpose.
1. Classic and Clean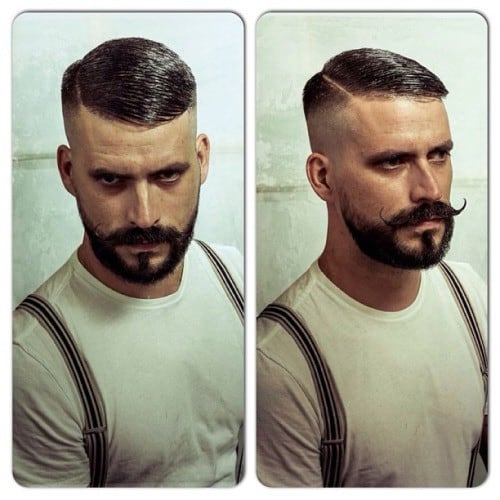 This is a very polished look, featuring a short beard and a mustache that has been curled up. Pairing this combo with faded temples and hair that has been slicked down gives the look a particularly vintage look that will have you looking like you stepped right out of the 40s.
2. The Modern Classic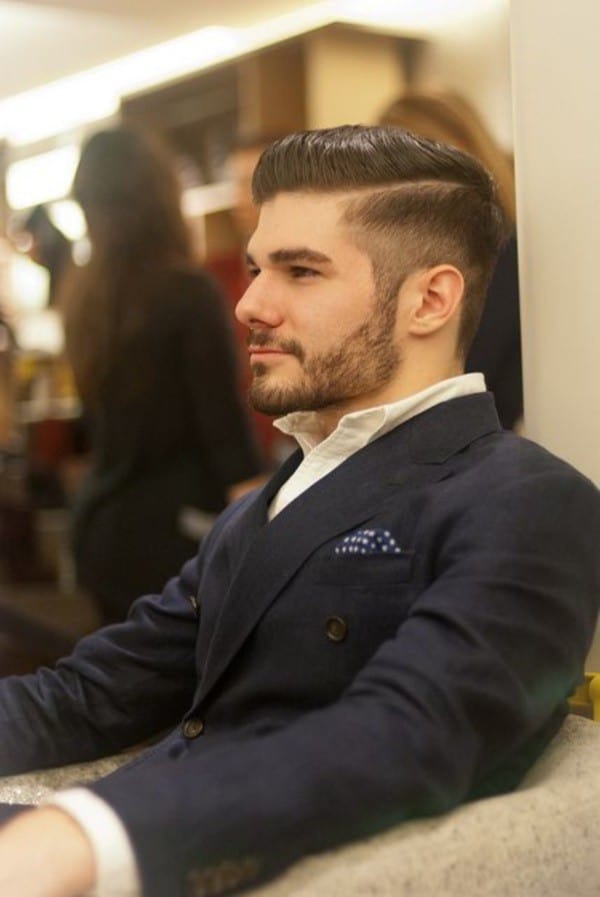 Here is a beard that is trimmed very short and styled up into the sideburns. The clean lines framing the face offer a polished look, while the beard is actually left to grow as it naturally does. Adding a distinctive part to this style also dresses up this look while still giving it an effortlessly classic feel.
Try these 20 amazing chinstrap beards
3. Faded Pomp
This bearded look features a curled mustache and shortly trimmed beard that fades away as it extends to the temples. The hair has also been styled in a fade, with the majority of the hair left on top which has been combed up into a pompadour type style. This is an edgier variation of the short beard, as it offers very clean lines, a fade and a distinctive side part.
4. The Burly Gentleman
This is a thicker variation of the short beard style, paired with a trimmed beard and mustache combo, faded temples and neatly combed hair. While the hair has not been slicked down, this laid back variation of the style gives the look a more burly appearance.
5. Curl it Up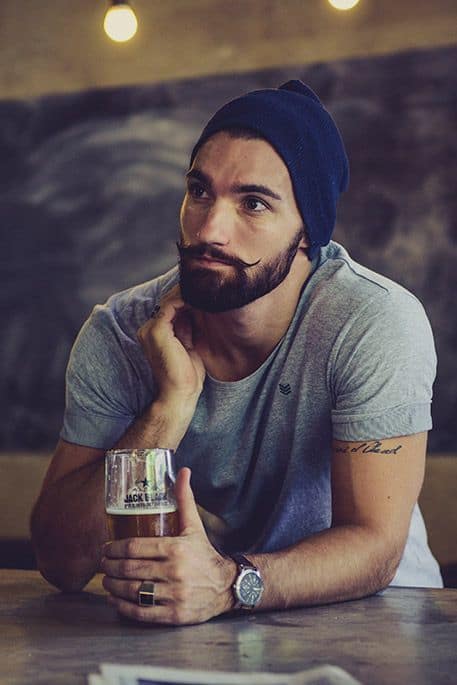 This beard is featured with a curled mustache, which gives the look a more stylized, unique appearance. While the beard has been left to grow into a goatee, it has also outlined to frame the jaw line, which ties the look together completely.
6. Classic  Edge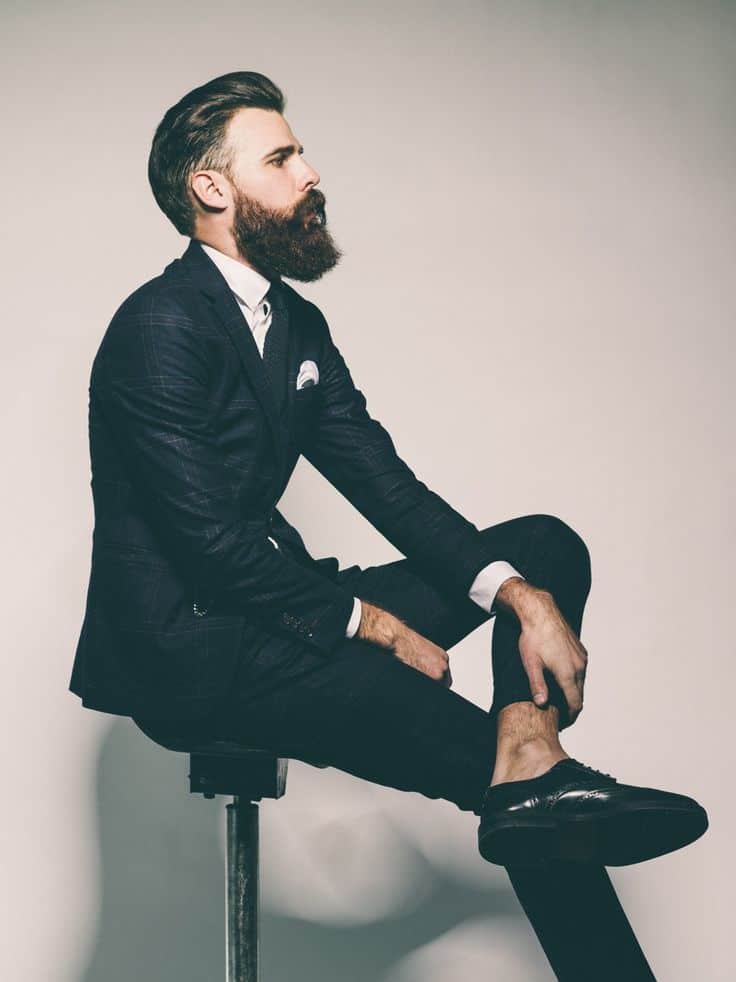 This short beard has been grown out and trimmed so that hits just below the chin. Paired with a short hair style that has been slicked back and faded sideburns, this combination offers a particularly edgy look while still remaining classy.
7. Razor Sharp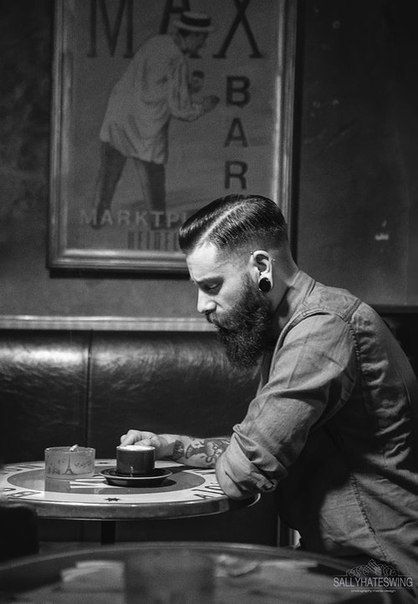 Here is another short beard combo that features a hairstyle that has been slicked down and faded, but most of the hair has been left on the head, as opposed to fading up to the side part. Paired with a beard that has been outlined to follow the curve of the cheek, this combo gives the look a particularly razor sharp appearance.
8. New Aged Class
Here is a full beard that has been trimmed short, coupled with a mustache that is slightly curled. Curling the mustache up gives the beard an unexpected amount of style as opposed to remaining particularly disheveled.  The hair is then cut short and combed back, away from the face.
9. Rock it out
This style is a very edgy variation, as it offers a full beard with hair that has been cut into a short Mohawk with shaved sides. This is a perfect look for those who wish to rock a more badass version of the hipster beard trend.