Celebrities are known for their looks, so it shouldn't come as a surprise that they're always changing their personal style, hair, and even facial hair. While some actors and media personalities go clean-shaven, you'll see many celebrities with goatee beards as part of their look.
A common beard you'll spot in Hollywood is the goatee. Actors, comedians, and even singers are seen sporting different versions of the goatee. From Snoop Dogg and Jamie Foxx to Robert Downey Jr and Idris Elba, you'll know that a goatee is part of their brand image. So if you need some beard inspiration, here are 30 celebs who sported goatee beards.
How to Groom Your Celebrity-Inspired Goatee Beard
You'll find a number of celebrities with goatees because they have the time and resources to maintain them. Because of how short they are, you need to take care of your goatee for it to look good. That means trimming and grooming regularly through the following steps:
Use a soft beard brush to comb your beard in a single direction. This will help you determine what facial hair needs trimming.
The edges are the most important part of a goatee, so use a trimmer to carefully shape the lines of your goatee. Unless you want a short goatee, don't trim too much of the hair on the bottom of your chin.
Carefully remove any facial hair you don't want to include in your goatee, such as the mustache or hair under the lip.
Remove stray hairs using a pair of trimming scissors.
You can finish off your grooming routine with beard oil to condition your goatee and make it easier to manage.
Celebrities With Goatee Beards
1. Leonardo DiCaprio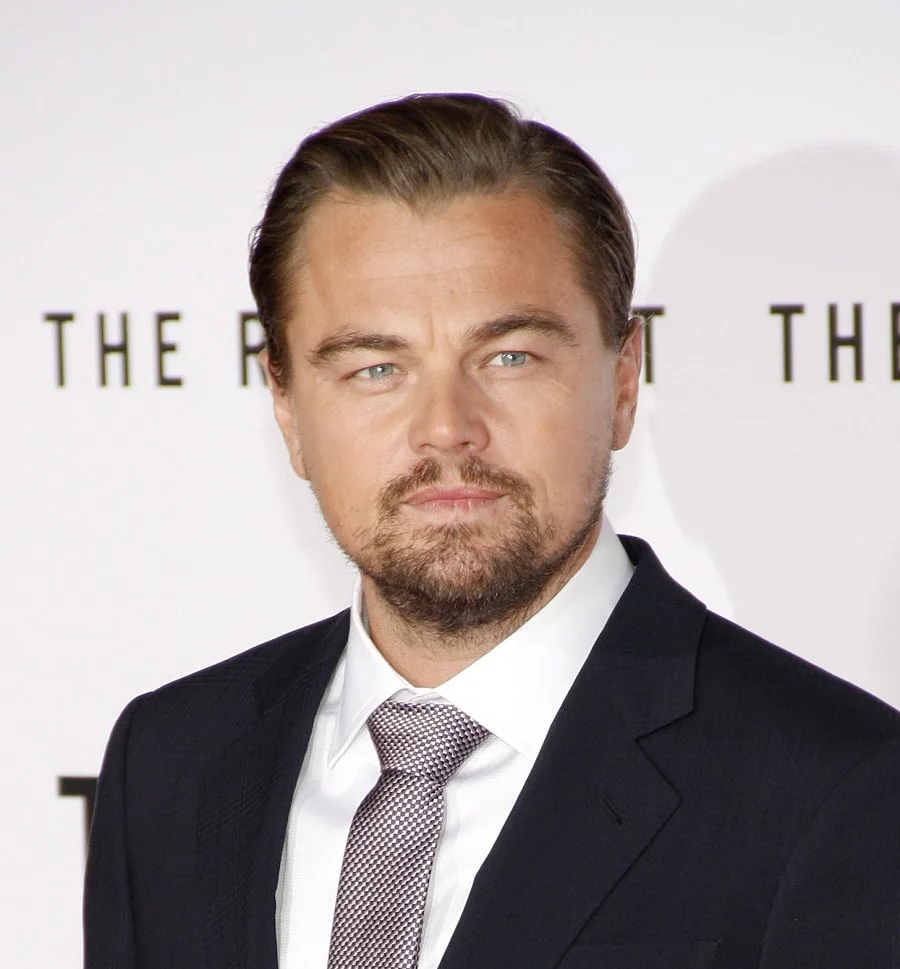 The Wolf of Wall Street star has been rocking a goatee beard for quite a while now. This celebrity goatee beard goes down his neck, with some stubble across his jaw. This gives his goatee beard a less-defined, natural look.
2. Johnny Depp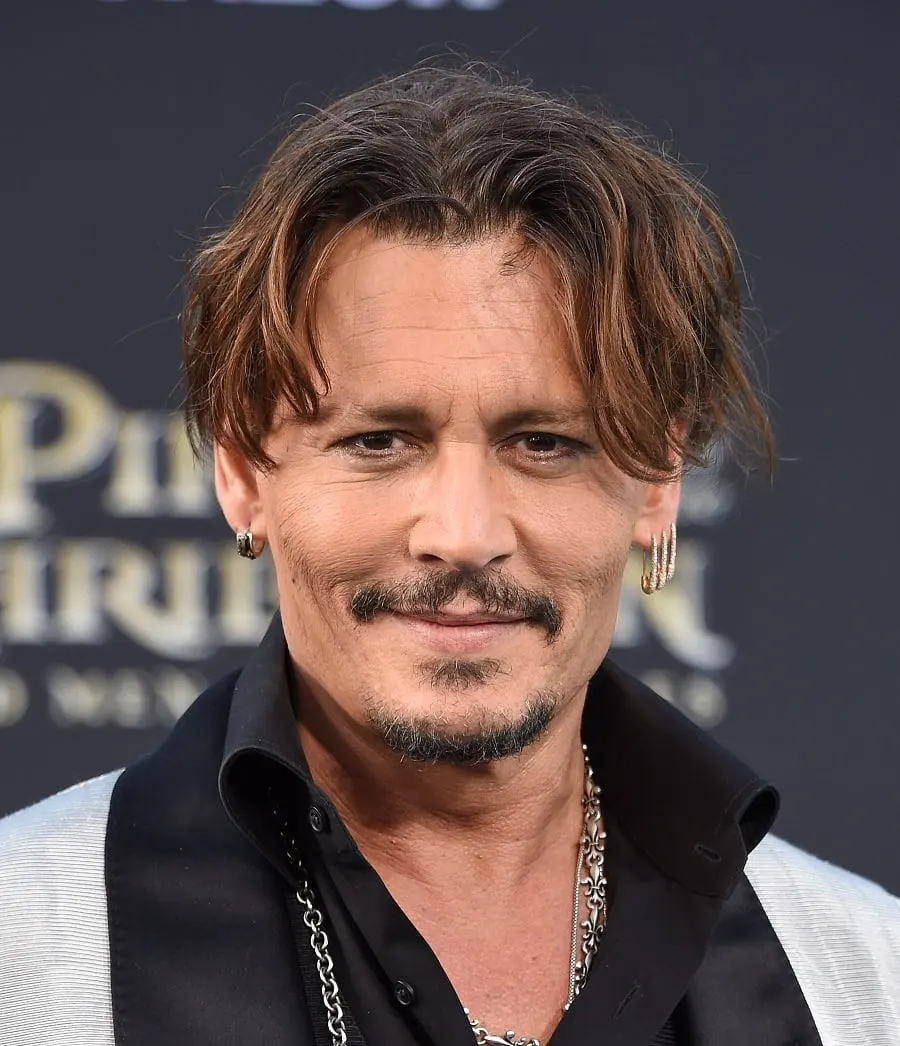 Known for his eclectic rocker style, Depp has always been a fashion rebel. He has a disconnected goatee that's accentuated by a close shave around the jawline. It complements his square face shape and messy hairstyles.
3. Idris Elba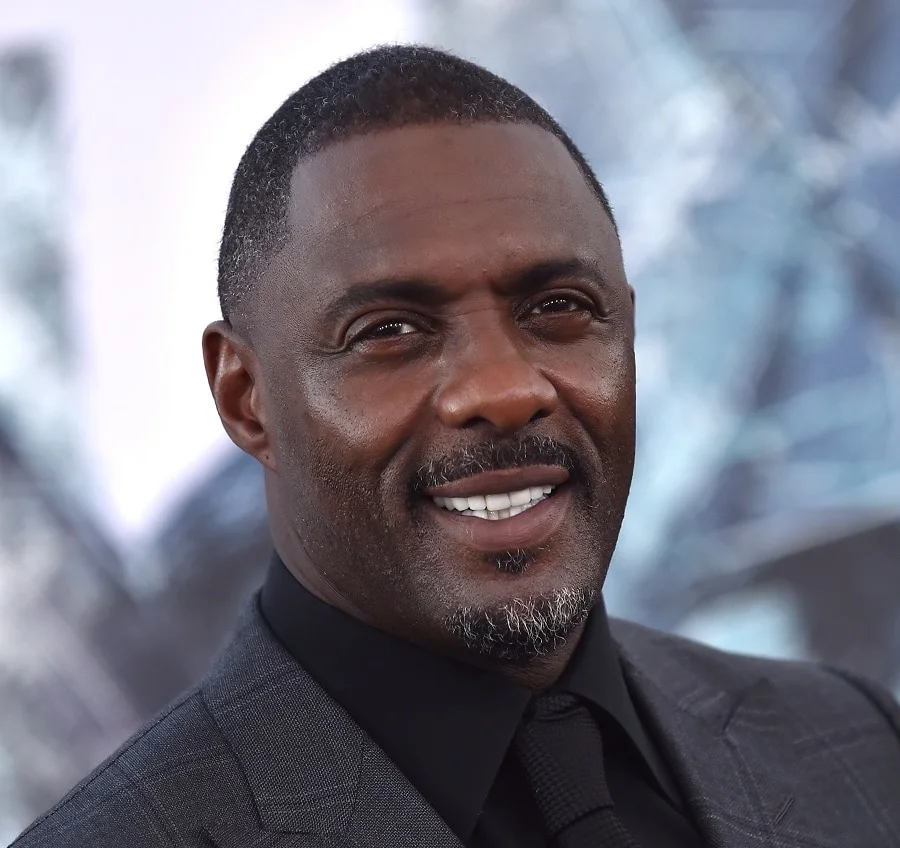 Known for holding the title of Sexiest Man Alive in 2018, Idris Elba has a neatly-trimmed disconnected goatee. The salt and pepper beard gives the once-James Bond hopeful a sophisticated and classy look that's sure to make an impression.
4. Harrison Ford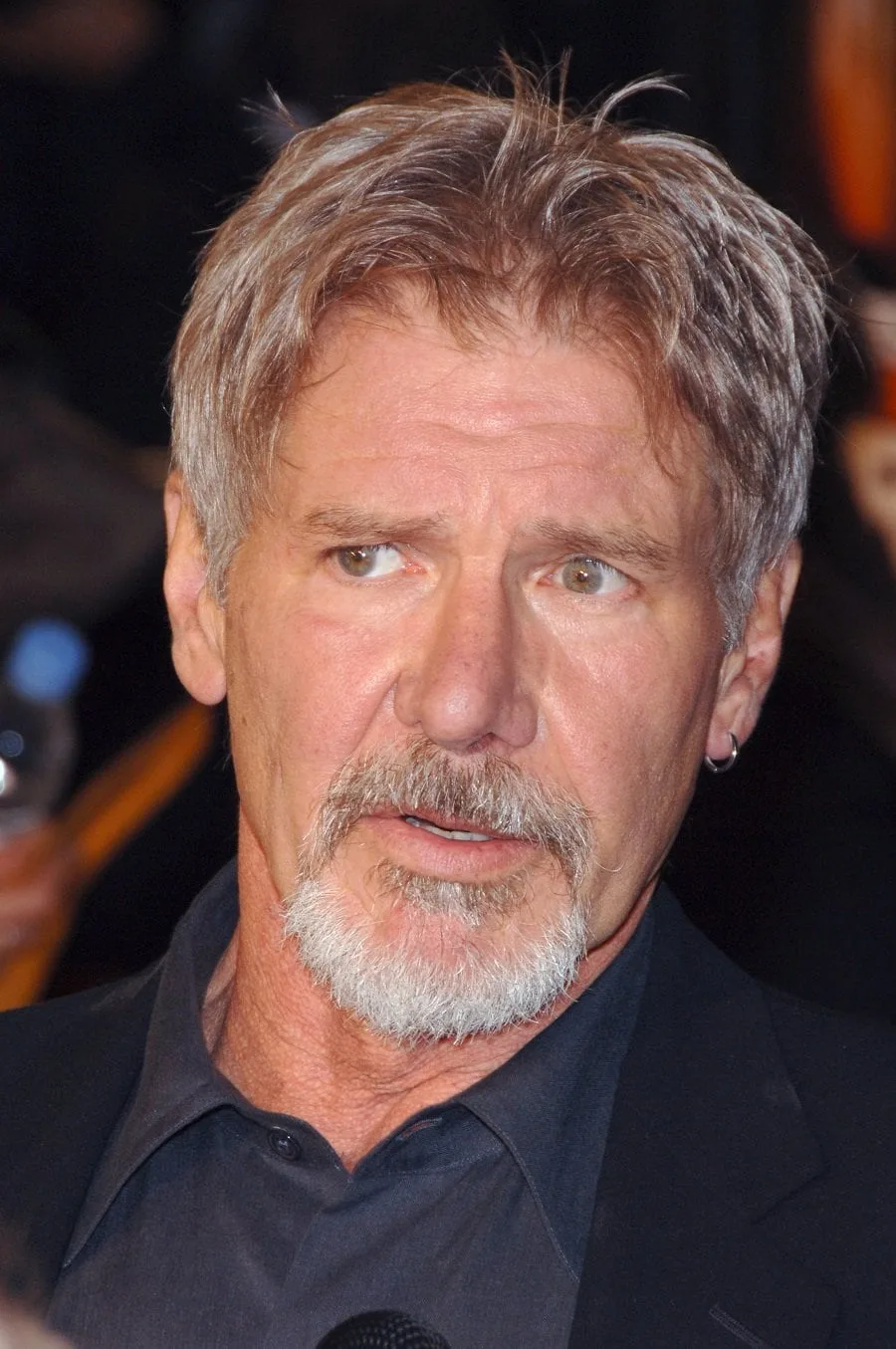 Known for his all-American style, the Indiana Jones star has a circle beard goatee with a soul patch. With well-groomed inner and outer edges, Harrison Ford's goatee has clean lines that help give it a distinct shape.
5. Hugh Jackman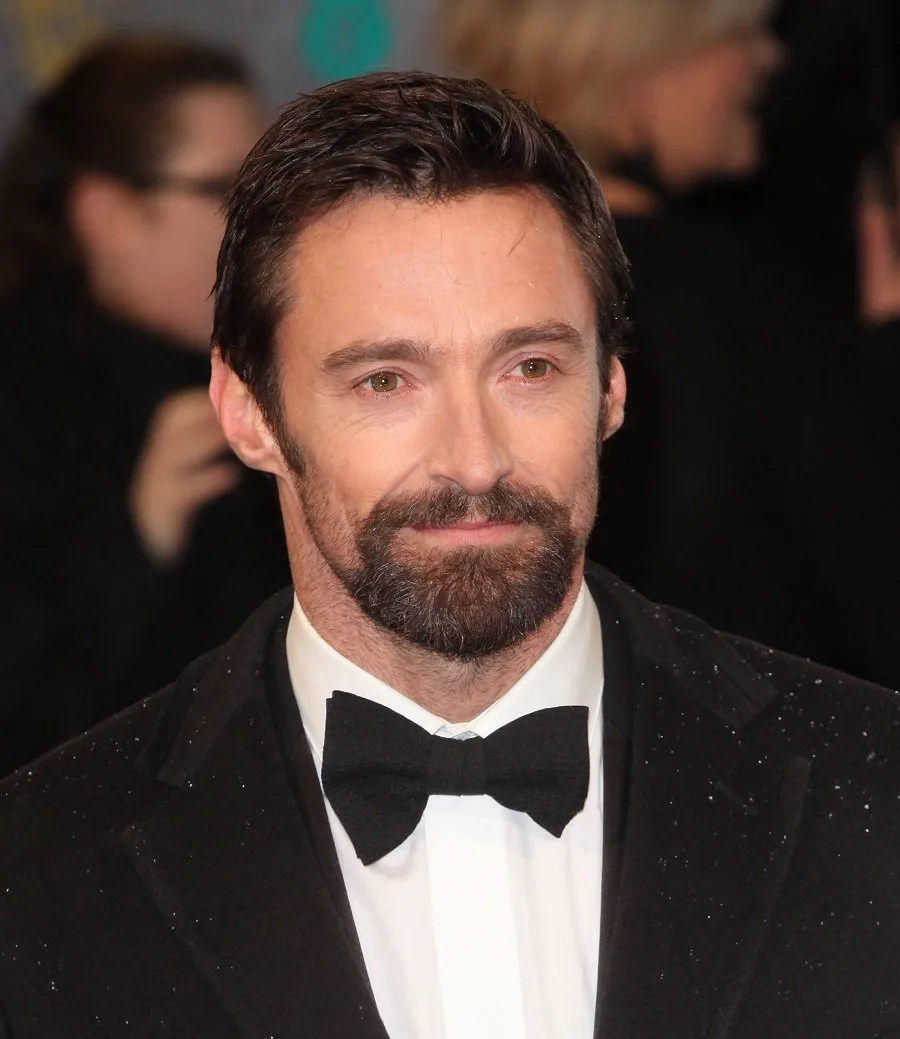 Australian heartthrob, Hugh Jackman's beard, is a variation of the chin strap goatee. Although his goatee covers a larger area on his chin, it complements the X-men star's facial shape, which is narrow around the jaw.
6. Will Smith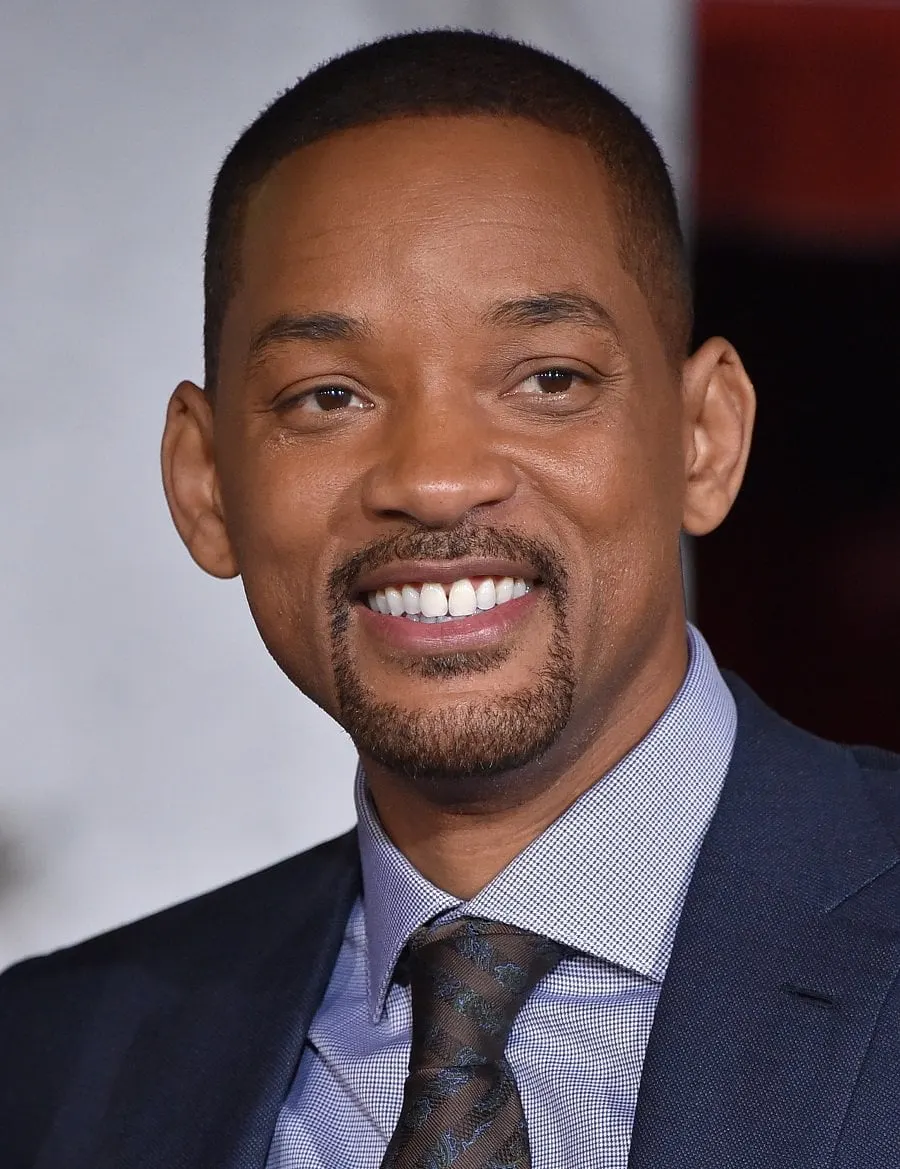 The Fresh Prince of Bel-Air actor has a well-groomed goatee that's quite similar to a circle beard with a soul patch in terms of style. While it's only stubble length, Will Smith's beard has well-defined edges for a clean look.
7. Tommy Flanagan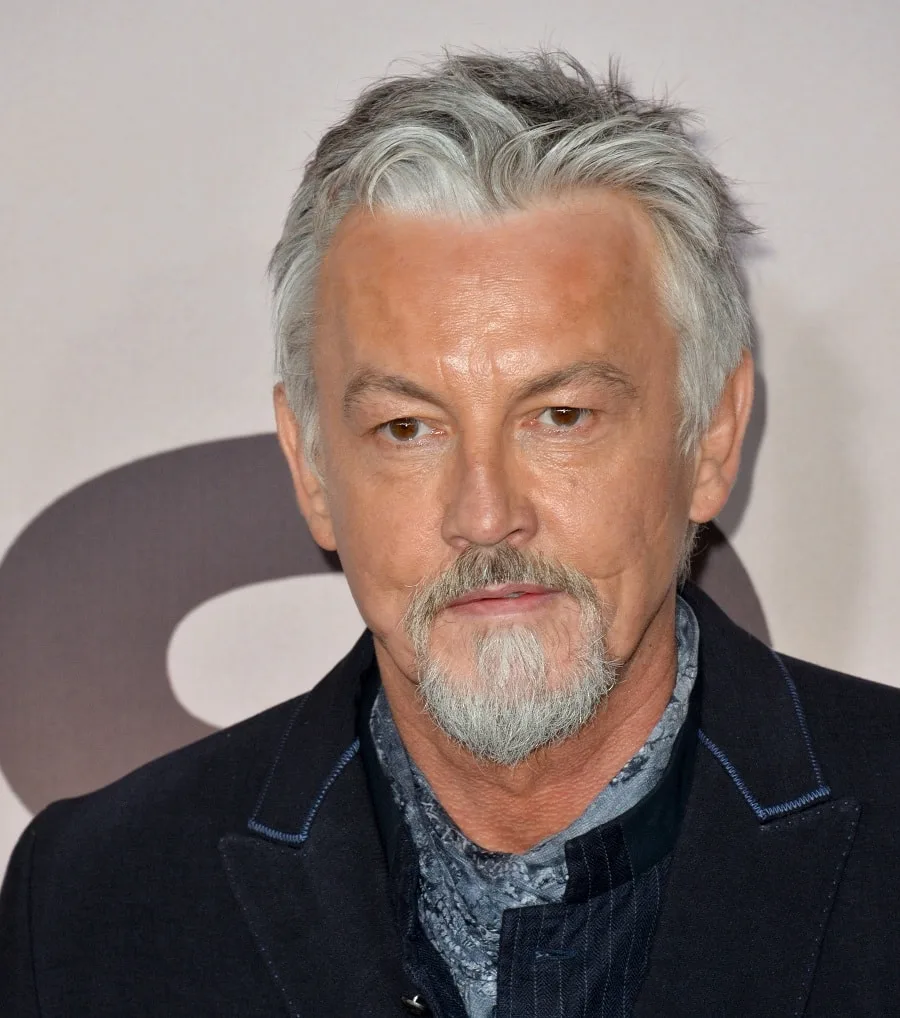 One of the most popular actors with a grey goatee. Known for his roles in Sons of Anarchy and Westworld, Tommy Flanagan has a silver goatee that's a bit longer than the average goatee beard. It has a soul patch that extends from the bottom lip and goes down to the chin.
8. The Rock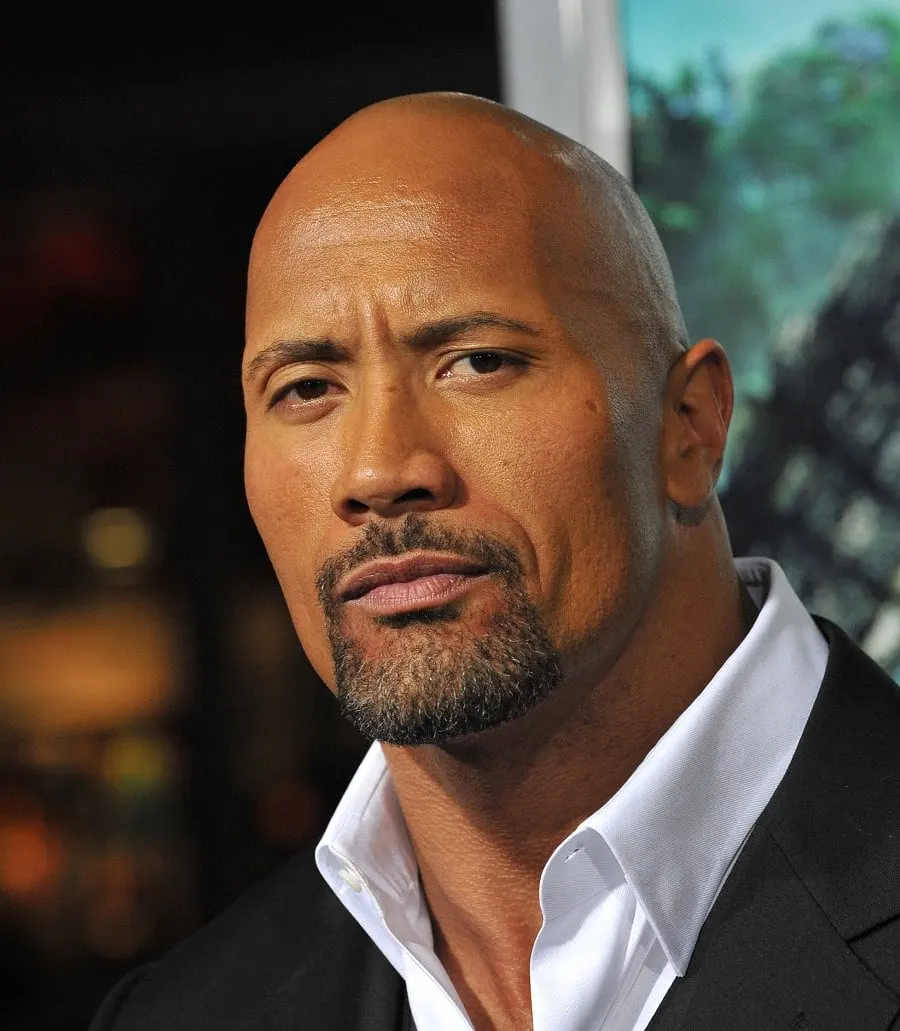 Wrestling legend-turned-actor Dwayne 'The Rock Johnson is popular for his signature square goatee. The bald celebrity's beard has sharper edges to give it a distinctly square look, and paired with his chiseled facial structure; it gives a very masculine appeal.
9. Brad Pitt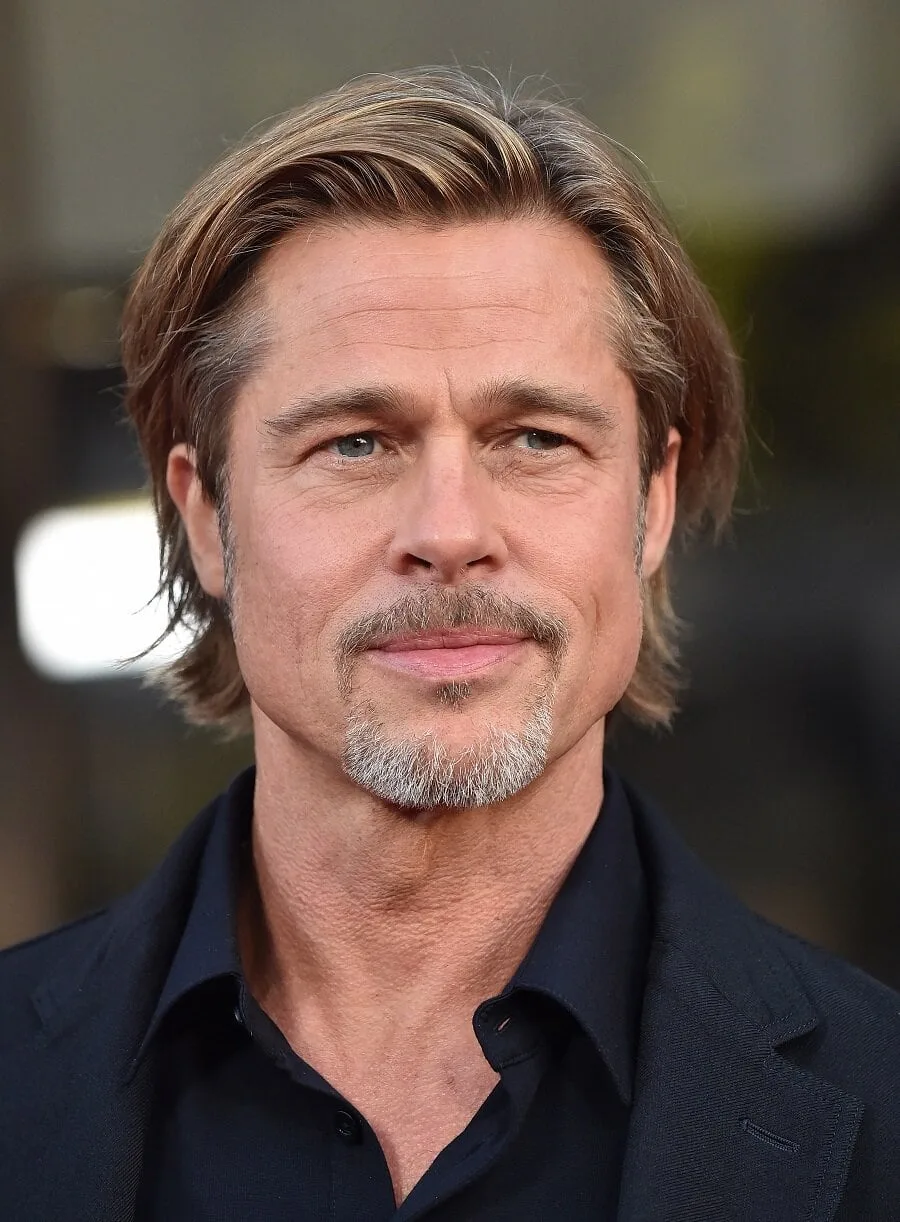 Having acted in various films, Brad Pitt has adopted different looks over the years. Brad Pitt has a square goatee beard that matches the salt and pepper look of his sideburns. His mustache angles down and has a slight fade before his beard.
10. Chadwick Boseman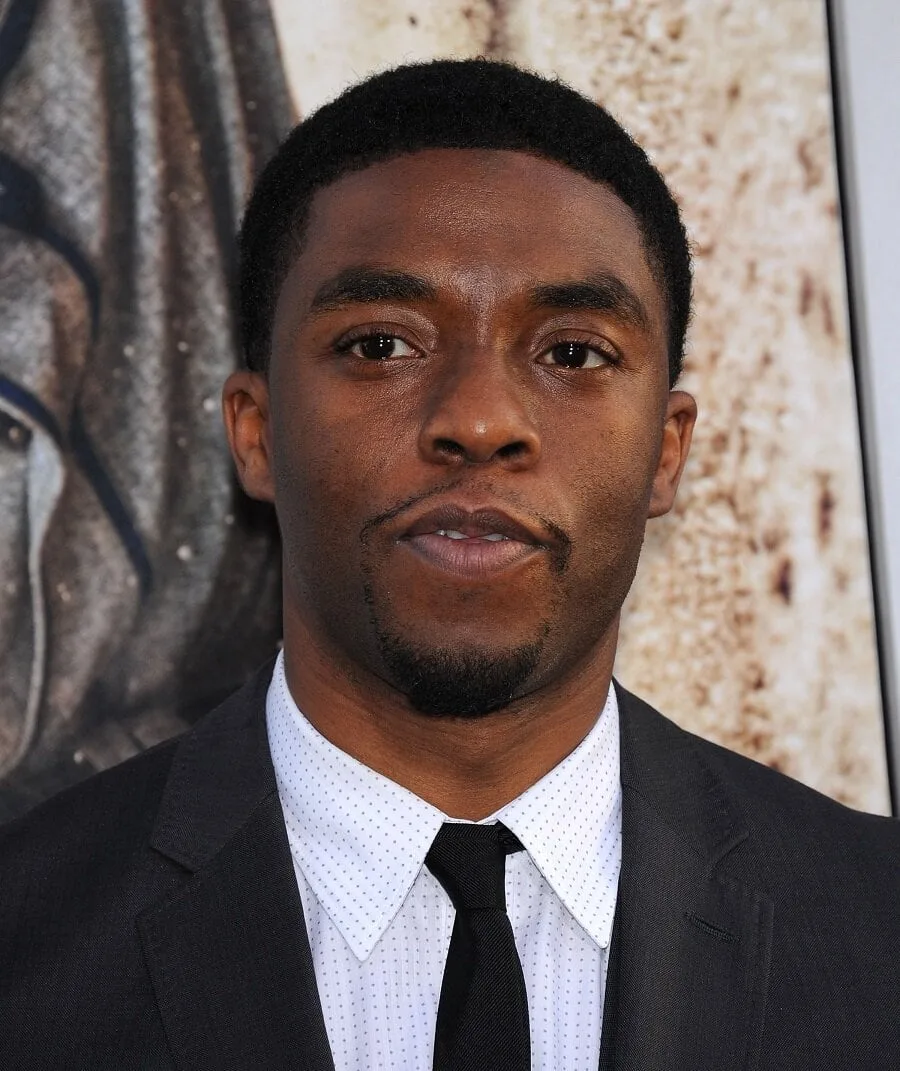 The Black Panther star had a classic goatee that grows at the bottom of the chin, which he sometimes paired with a thin mustache. At times, he'd also rock a wider goatee beard with some stubble as well. Try this if you're an African American guy looking for a goatee.
11. Benjamin Bratt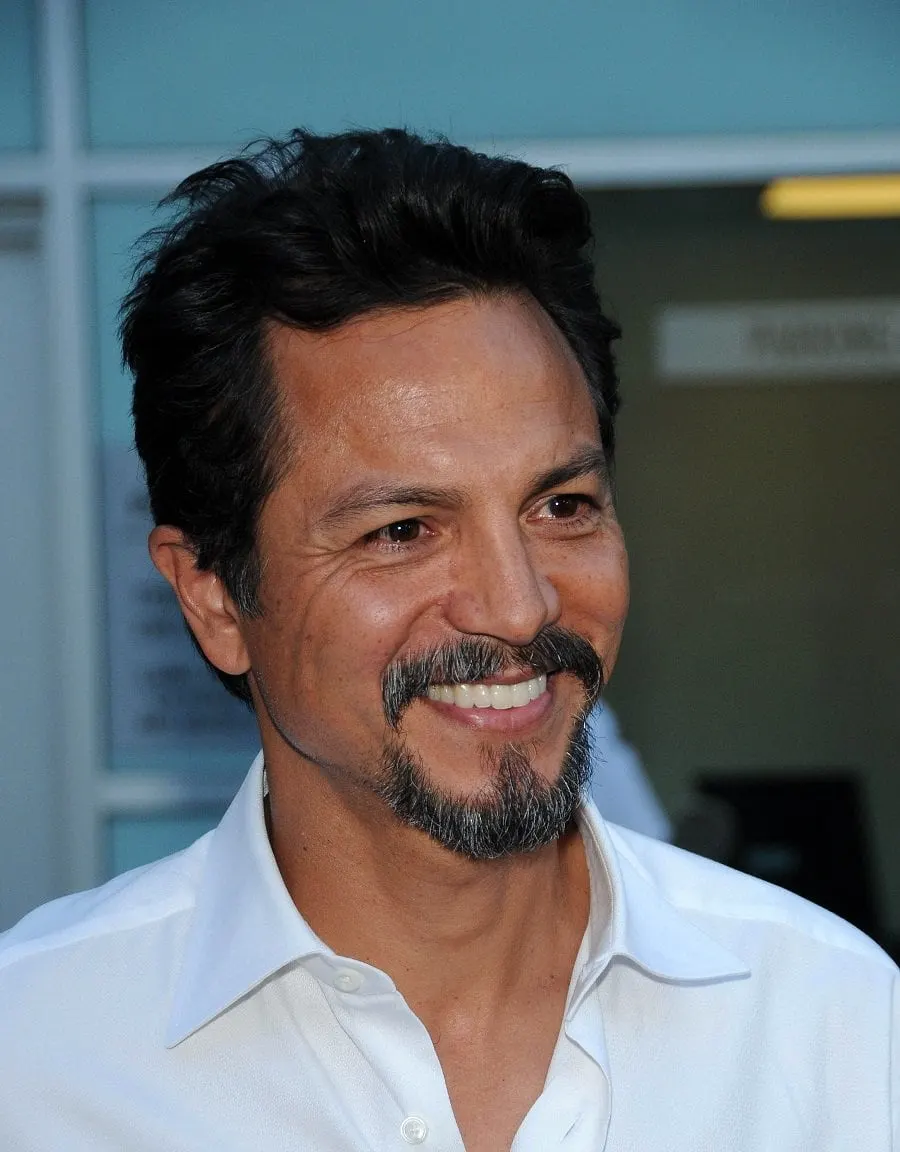 Known for his work in films like Miss Congeniality and Coco, Benjamin Bratt had a clean-shaven style in the 90s. Now, he rocks a slightly longer goatee style and doesn't shy away from a natural salt and pepper beard.
12. Christian Bale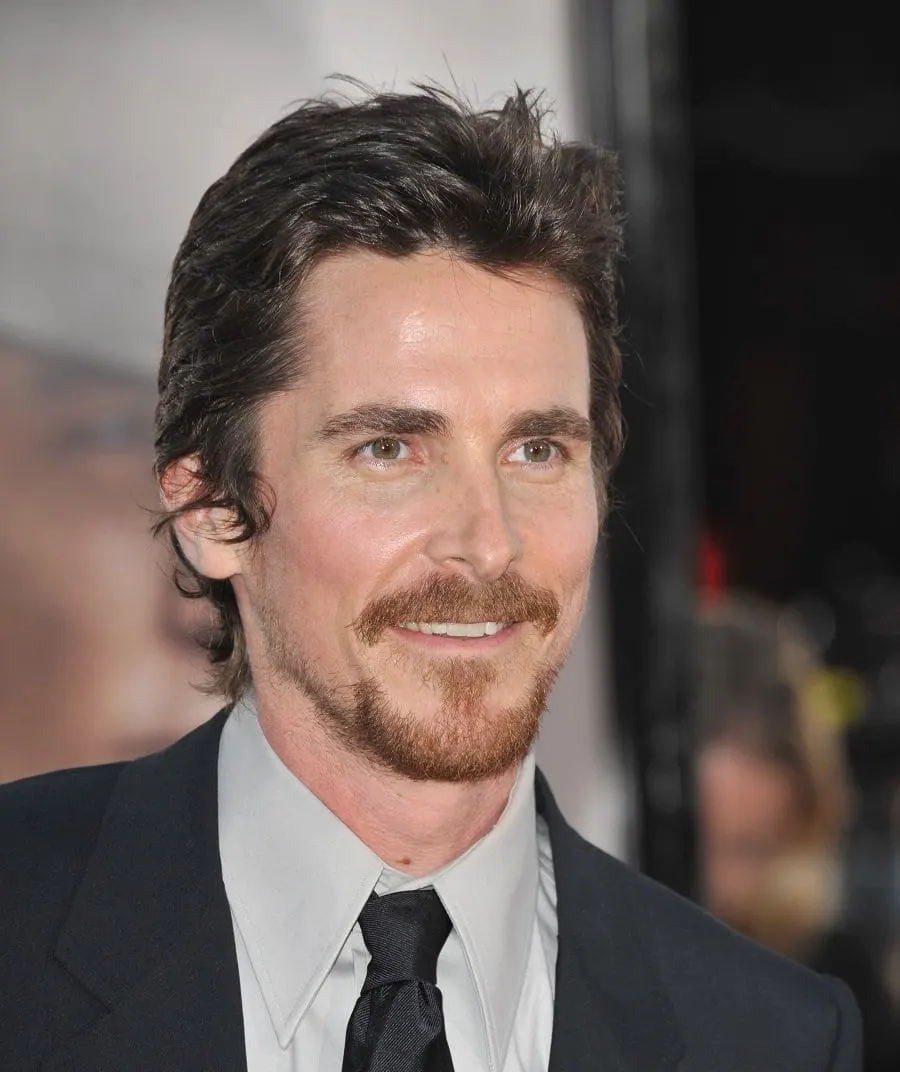 From a Van Dyke beard to longer goatees, Christian Bale is known for sporting a variety of different beards. With shorter hair, though, he often rocks a stubble-length square goatee with clean edges along the sides of his mouth.
13. Common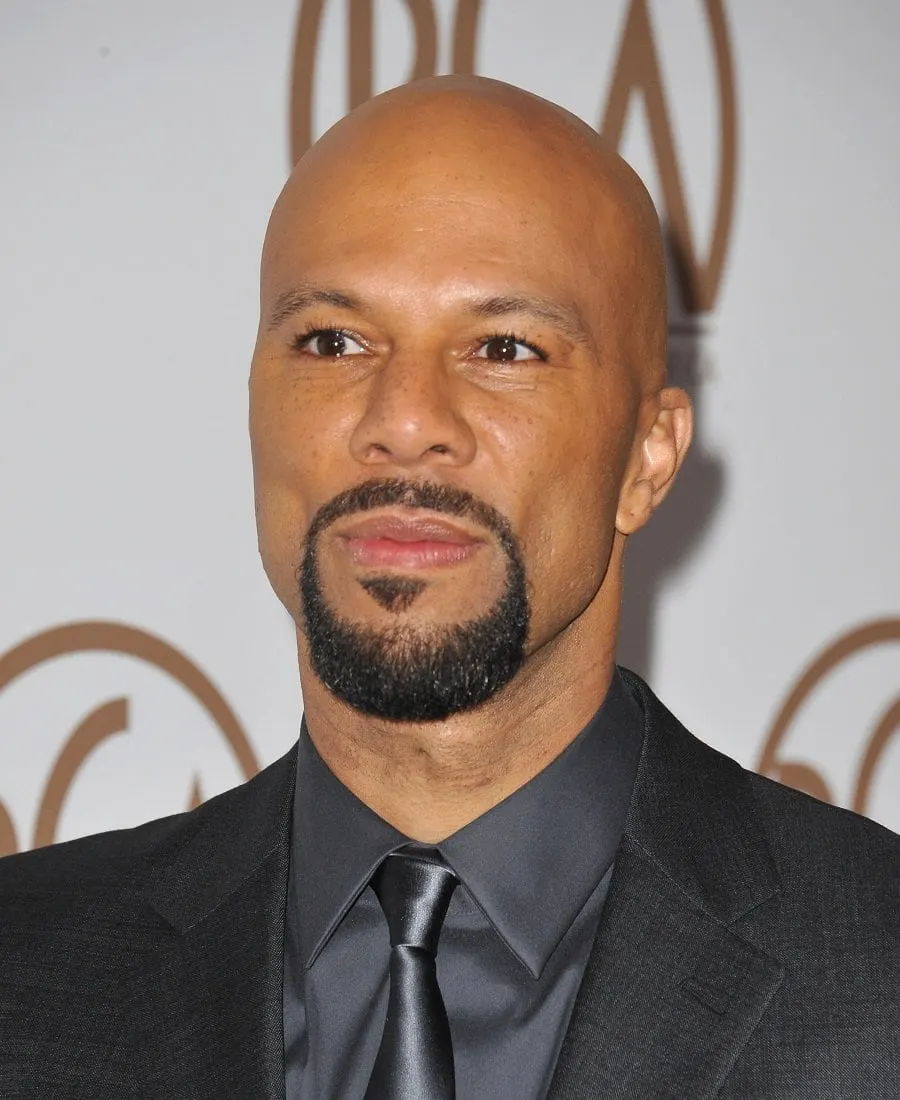 Common has gone back and forth between fuller beard styles and goatees, depending on his preference. If you want to copy this celebrity beard style, you need to grow a circle goatee and a soul patch. This signature style has rounded outer edges with well-groomed inner edges.
14. Danny Glover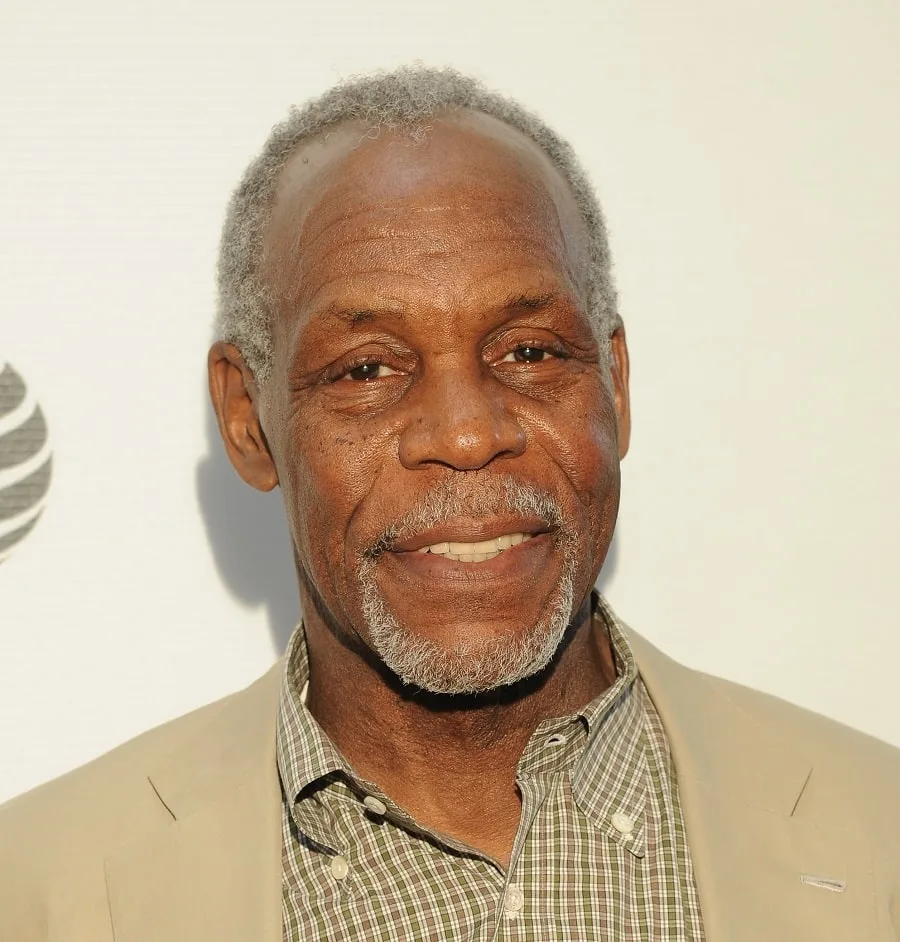 Danny Glover's square goatee beard has well-defined lines that run along the sides of his mouth. He also styles his beard to touch the corners of his mustache, giving it a more symmetrical look.
15. David Gandy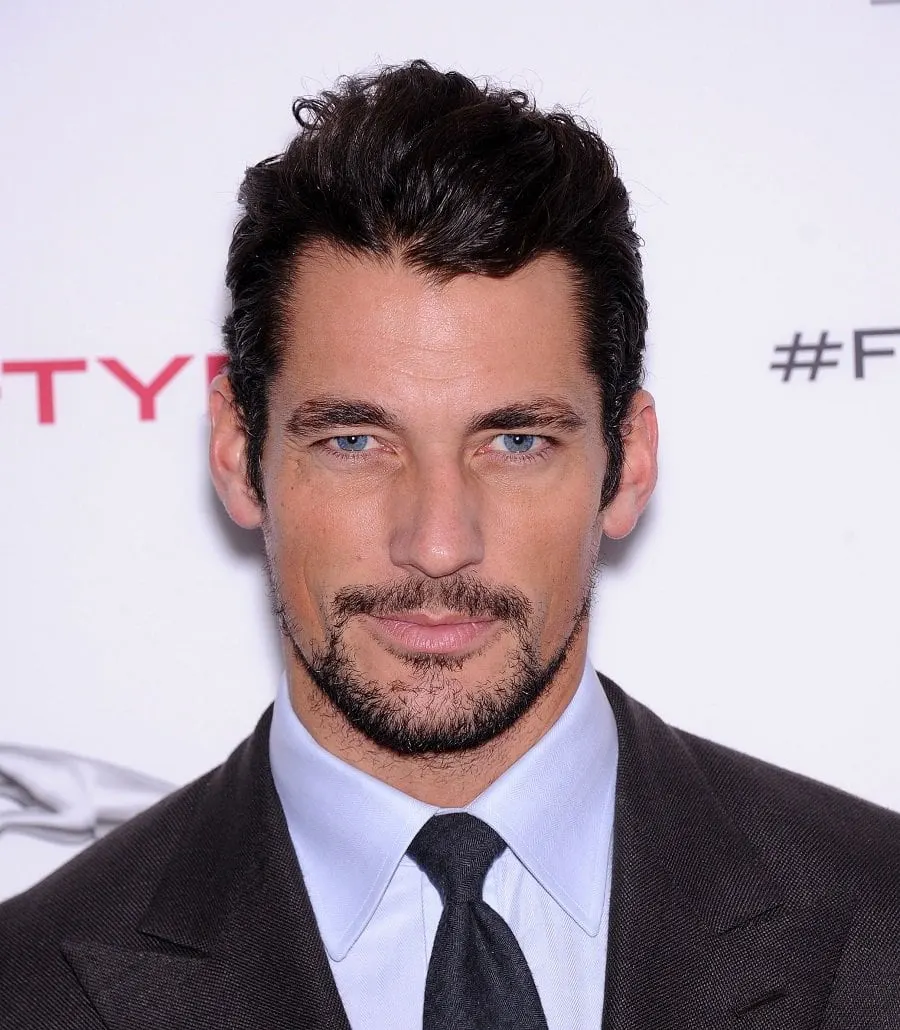 David Gandy is known for being among the top male models with a goatee. One of his best beard looks includes a stubble-length goatee that's an extension of his mustache. He also prefers to have some stubble across the jawline.
16. Derek Luke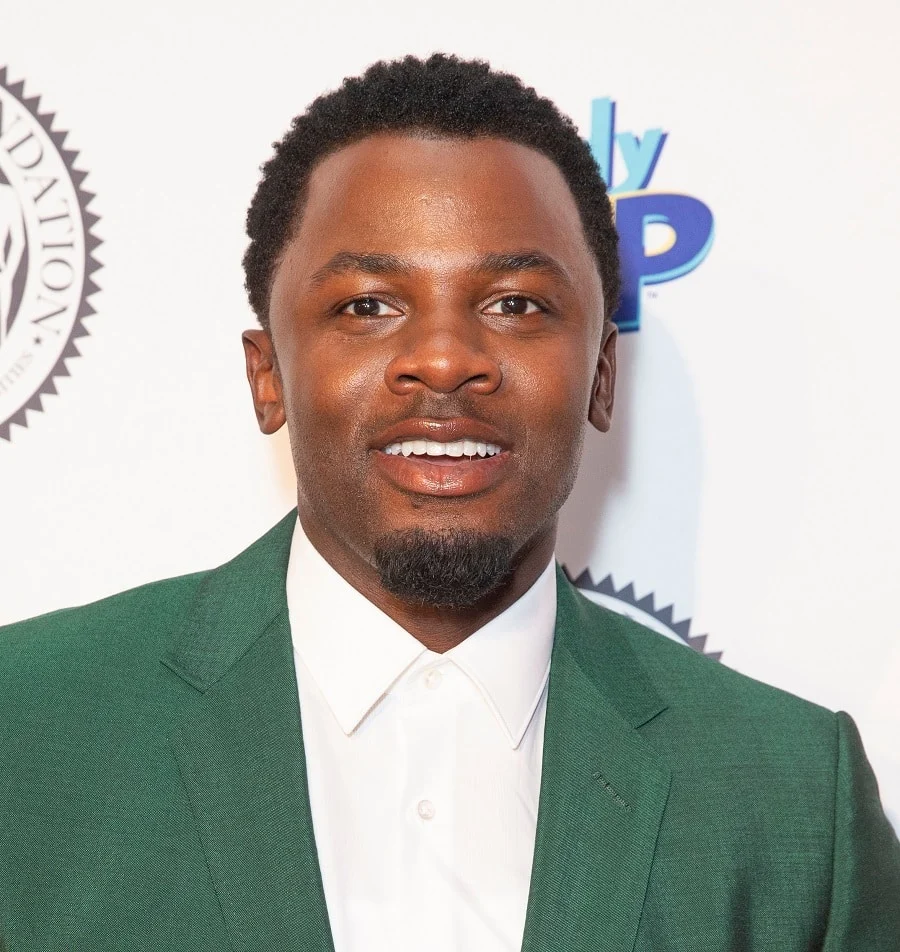 Derek Luke has sported different beard styles, but one of his most popular looks is the chin puff. Unlike a regular chin puff, his beard starts higher on the chin, and he complements it with a clean shave on the rest of his face.
17. Forest Whitaker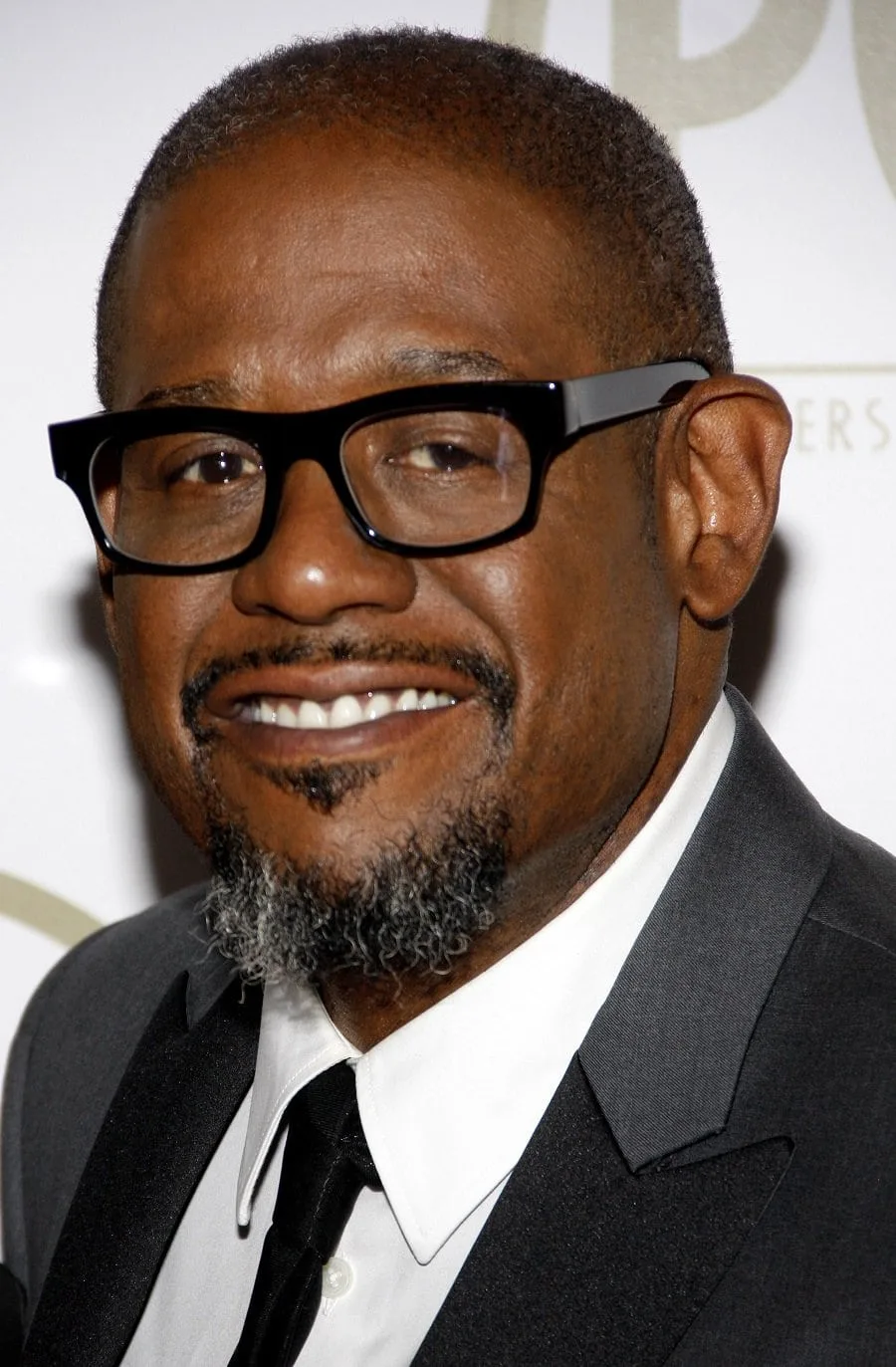 Forest Whitaker's distinct long goatee beard covers a wider area on the base of the chin, paired with a soul patch. He enhances the look with a thin mustache that extends downwards to add a bit of symmetry.
18. George Clooney
Forest Whitaker's distinct beard style is a goatee beard that covers a wider area on the base of the chin, paired with a soul patch. He enhances the look with a thin mustache that extends downwards to add a bit of symmetry.
19. Channing Tatum
Although Channing Tatum usually has a clean shave for his movie roles, he's no stranger to a classic goatee. He looks great with a classic goatee that only covers the bottom of his chin and doesn't include a mustache.
20. Chris Tucker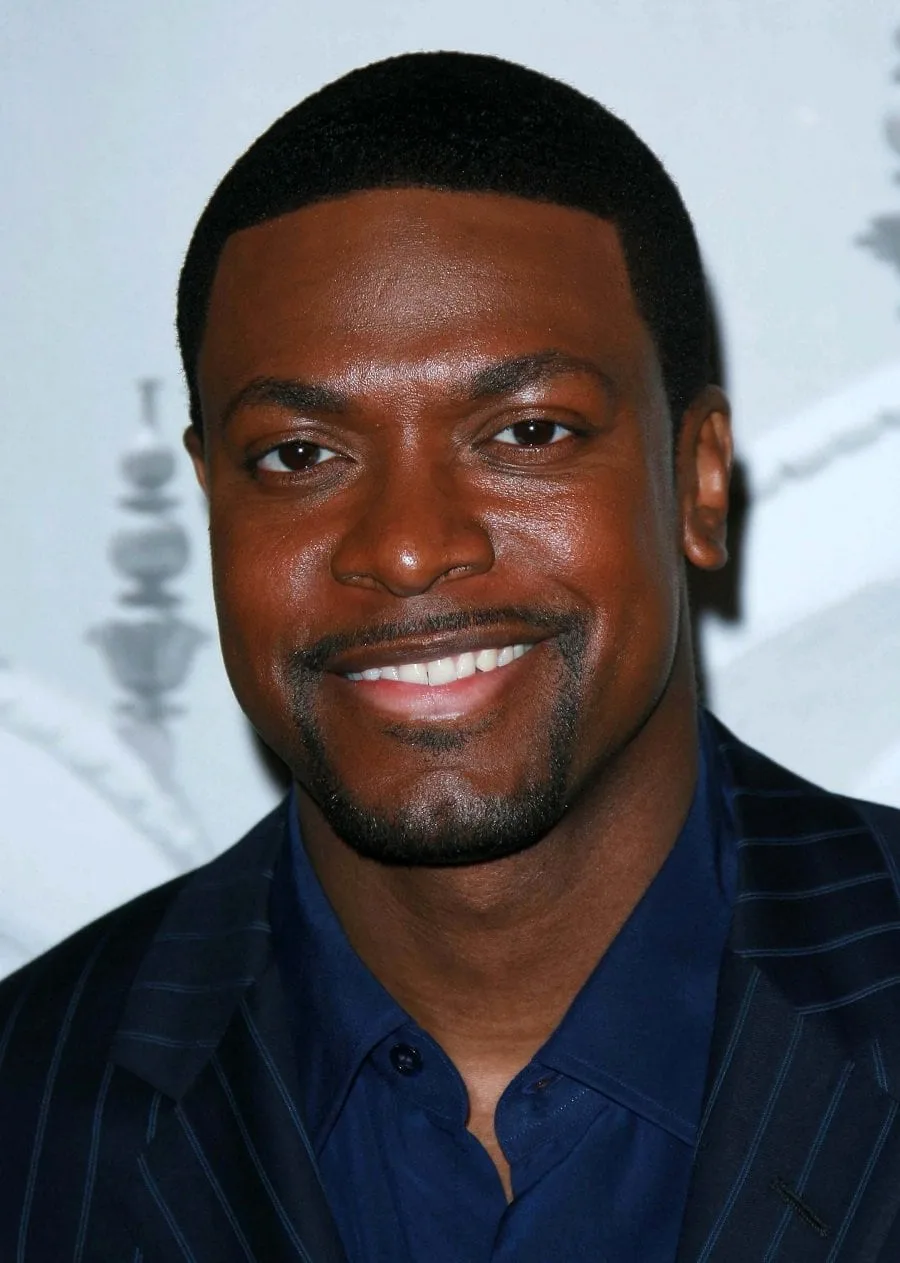 Go for this celebrity goatee beard if you are a dark-skinned African American with an oval face. The comedian-actor has a taste for neat and well-groomed goatees, as most of his beard looks are a variation of this simple style.
He usually prefers a thin, stubble-length goatee on the bottom of the chin and well-defined lines that enhance his strong jawline.
21. Vince Gilligan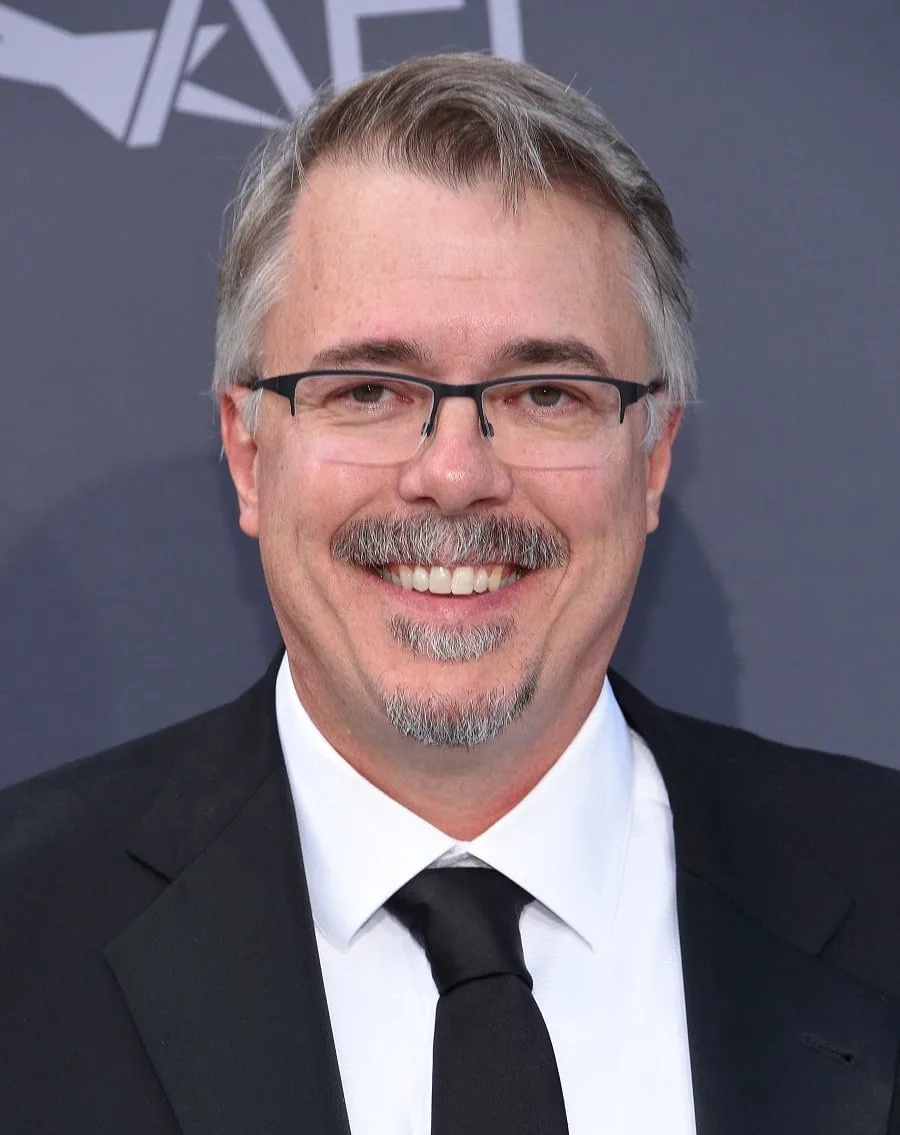 Vince Gilligan's signature beard style includes a classic goatee with a soul patch. The Breaking Bad actor rocks it with a goatee and mustache to create a unique look that sculpts his face shape.
22. Robert Downey Jr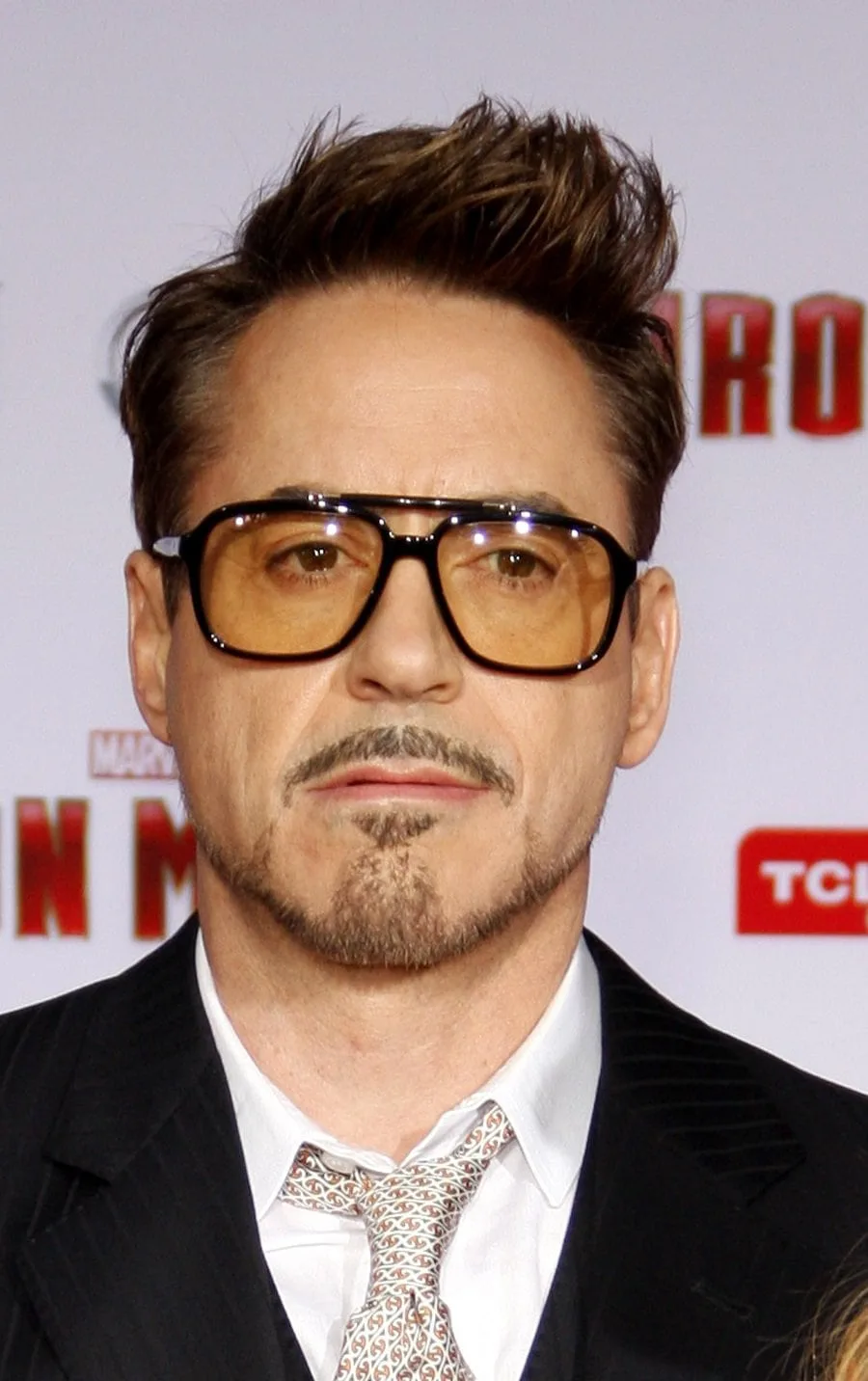 Robert Downey Jr has made the goatee a part of his distinct appearance. Besides the narrow goatee, the Avenger's signature style includes light stubble across the jaw and well-defined lines that give his face a chiseled look.
23. Kanye West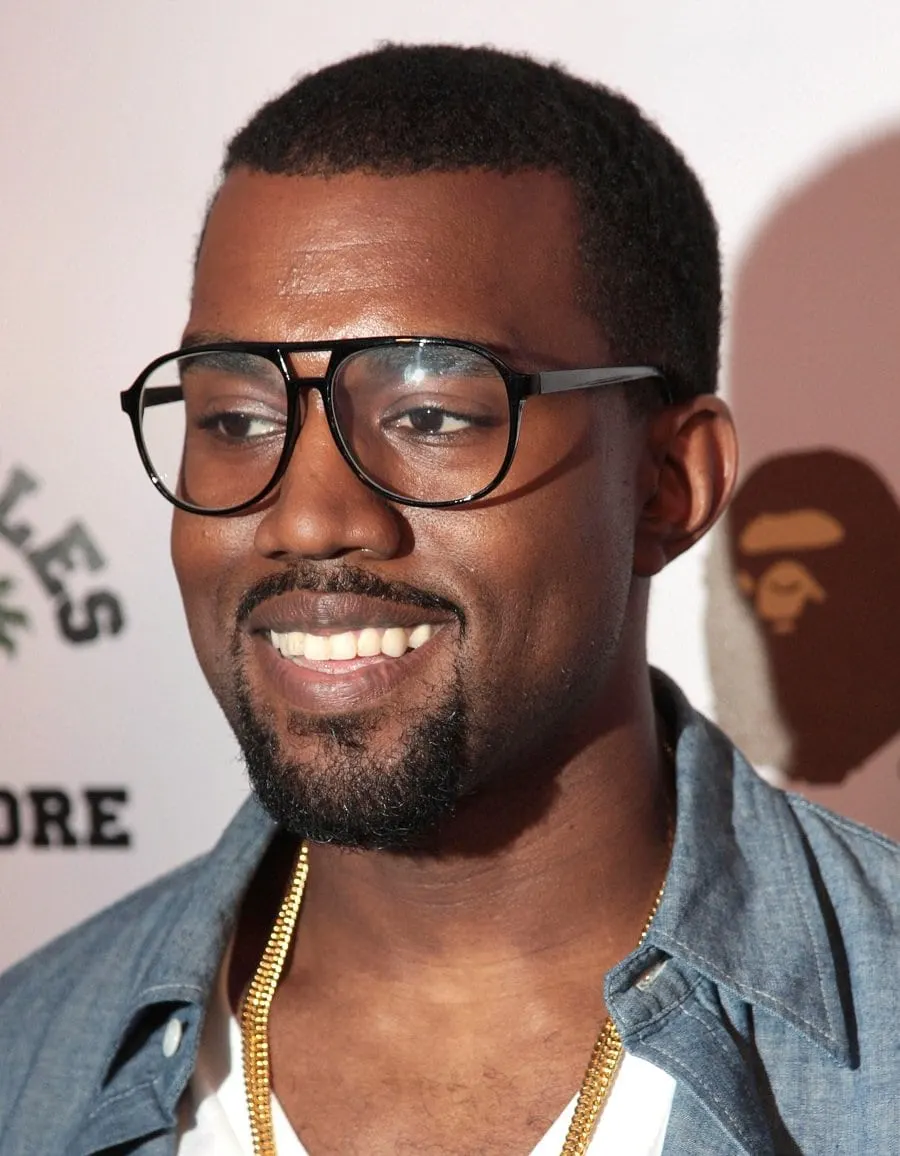 Award-winning rapper Kanye West's signature goatee style has been part of his look for years. He prefers a square goatee and a pencil mustache – a fairly simple style considering his unique taste in fashion.
24. Tim McGraw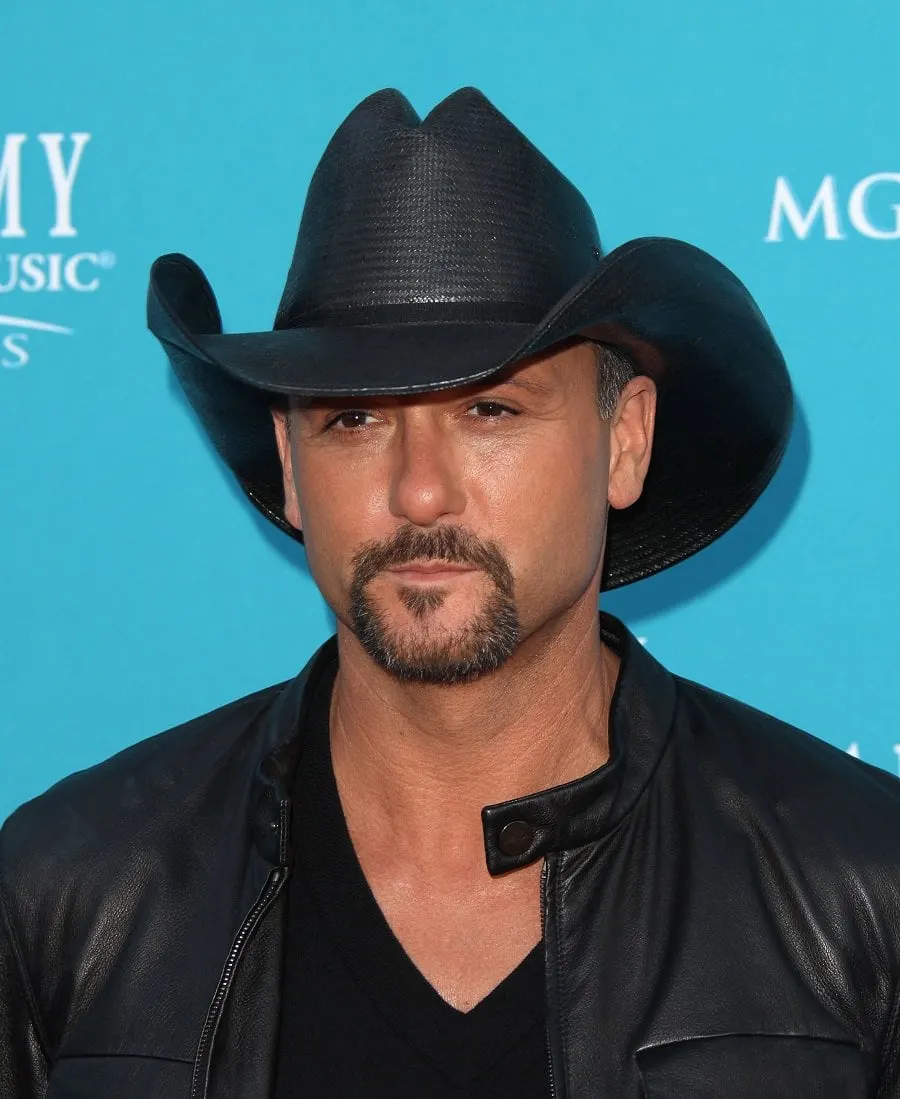 Country singer Tim McGraw has sported a number of different beard styles, but nothing beats the look of a goatee. He prefers a circle goatee with a soul patch and well-groomed edges to create a more masculine look.
25. Snoop Dogg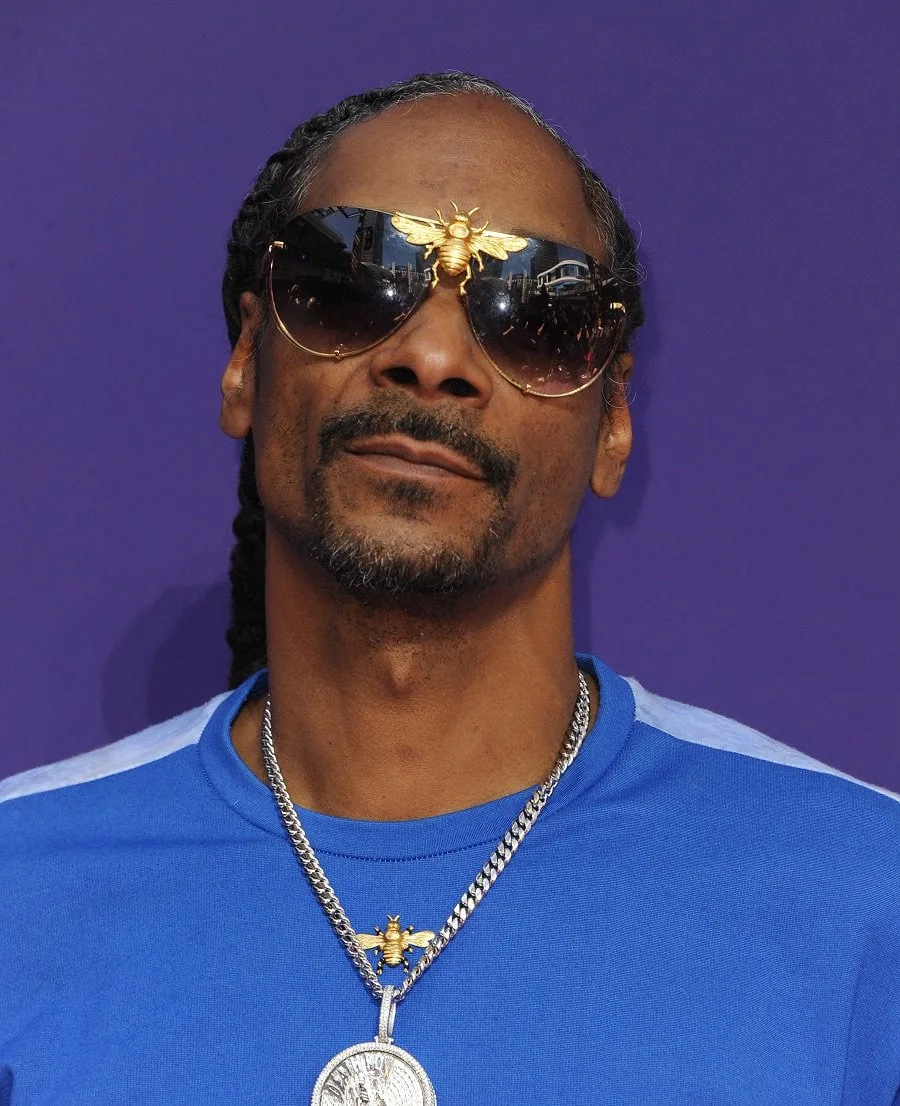 The famous celebrity rapper Snoop Dogg has rocked a goatee as part of his signature look since his Gin and Juice days in the 90s. He's usually seen sporting a goatee and soul patch along with some stubble – and the only variation is the length of his goatee.
26. Jamie Foxx
Besides his signature pencil mustache, Jamie Foxx is often seen sporting a goatee. In Django Unchained, he had a longer goatee with a beard along his jawline, as a well-groomed goatee didn't suit the character.
27. Andre 3000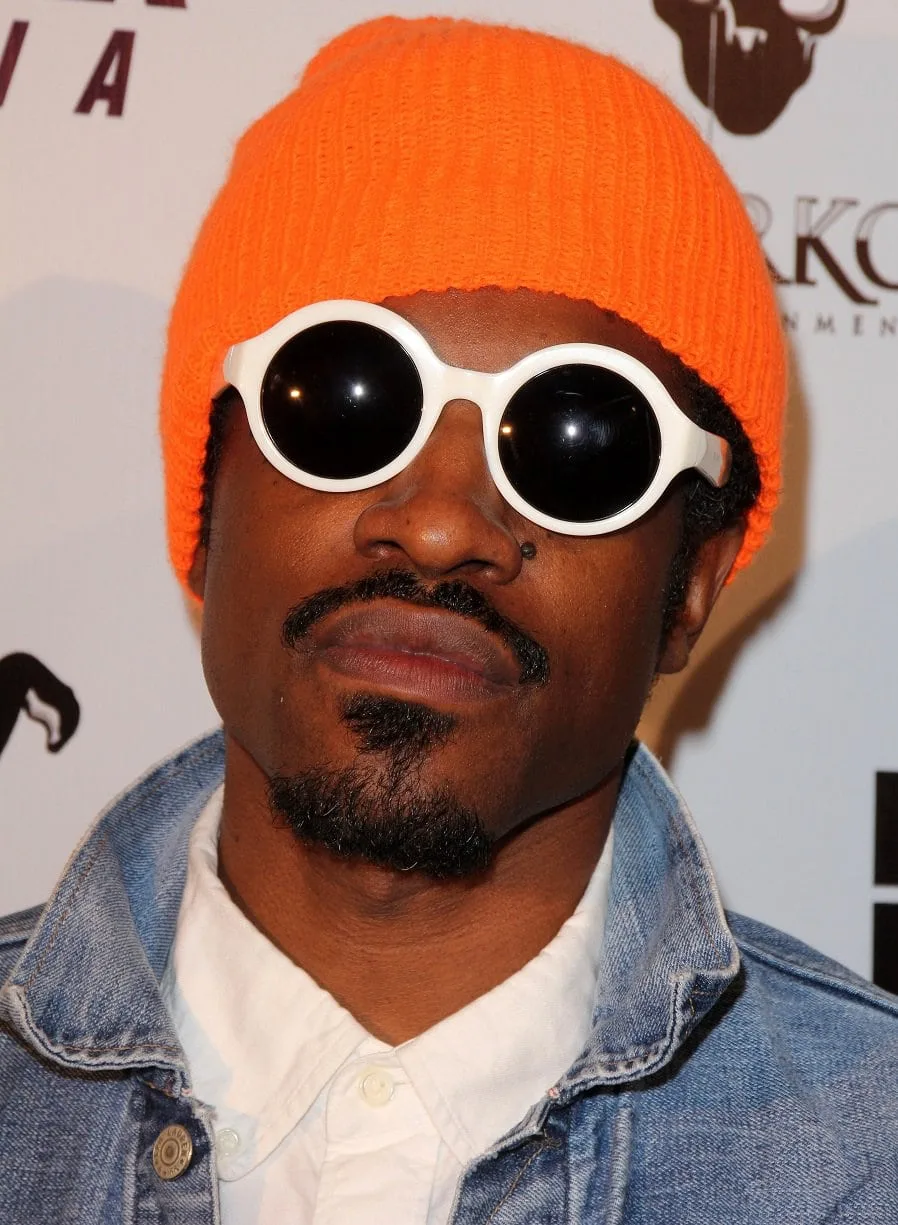 Rapper and producer Andre 3000 usually prefers a neatly-defined classic goatee with a soul patch for a minimalist look. A pencil mustache often accompanies this and he likes to switch things up with a chinstrap goatee.
28. Brian J. White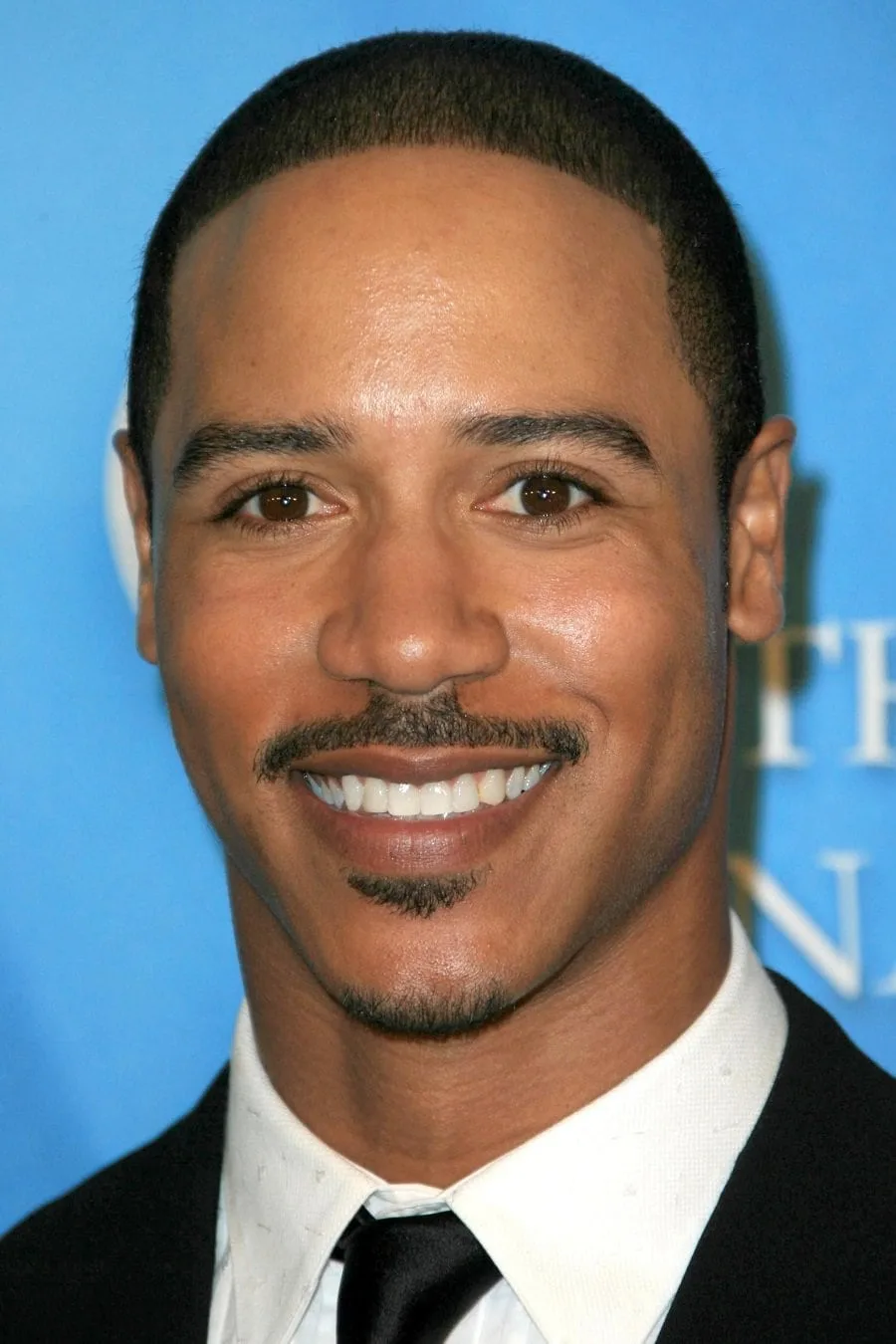 The Stomp the Yard actor has a goatee in most of his films, and prefers light stubble on the bottom of his chin. He pairs it with a pencil mustache and a soil patch for a simple goatee style.
29. Alfonso Ribeiro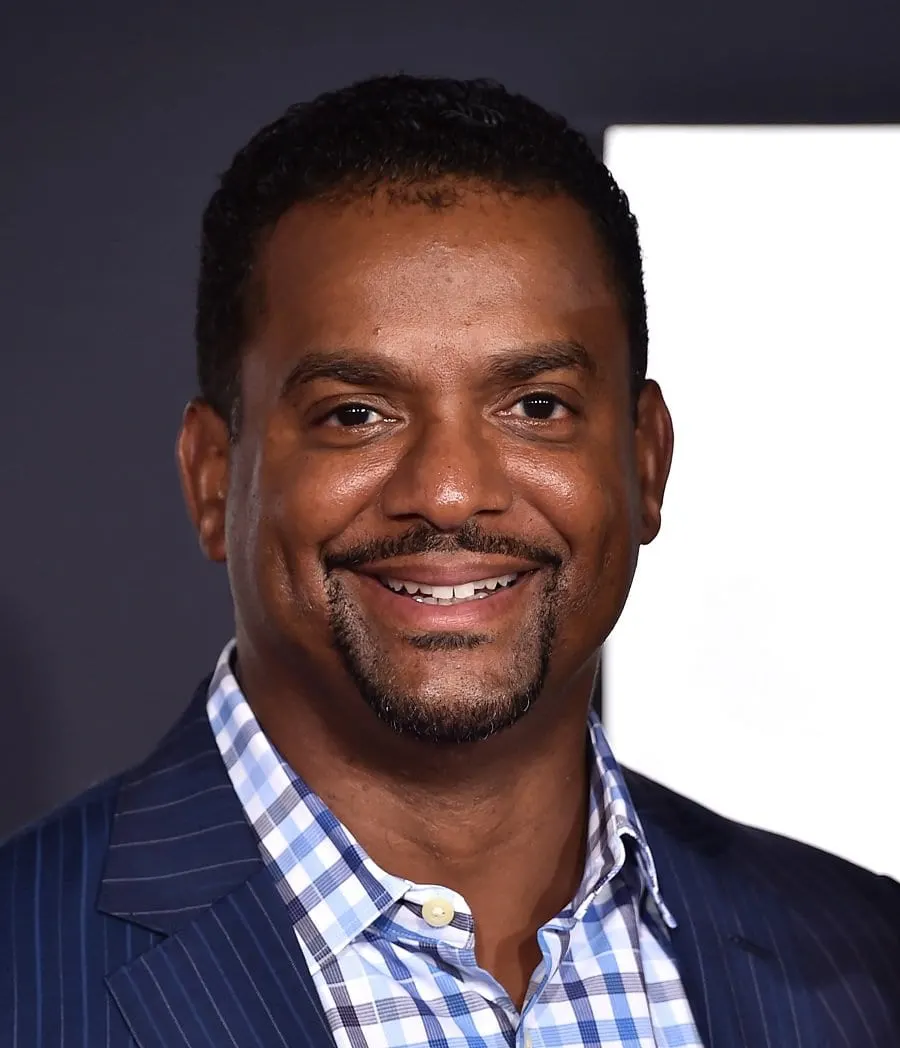 The actor and TV host has a stubble-length square goatee that extends from his mustache. The Fresh Prince of Bel Air actor prefers a neatly-trimmed goatee with clearly defined lines on the sides of his mouth.
30. Djimon Hounsou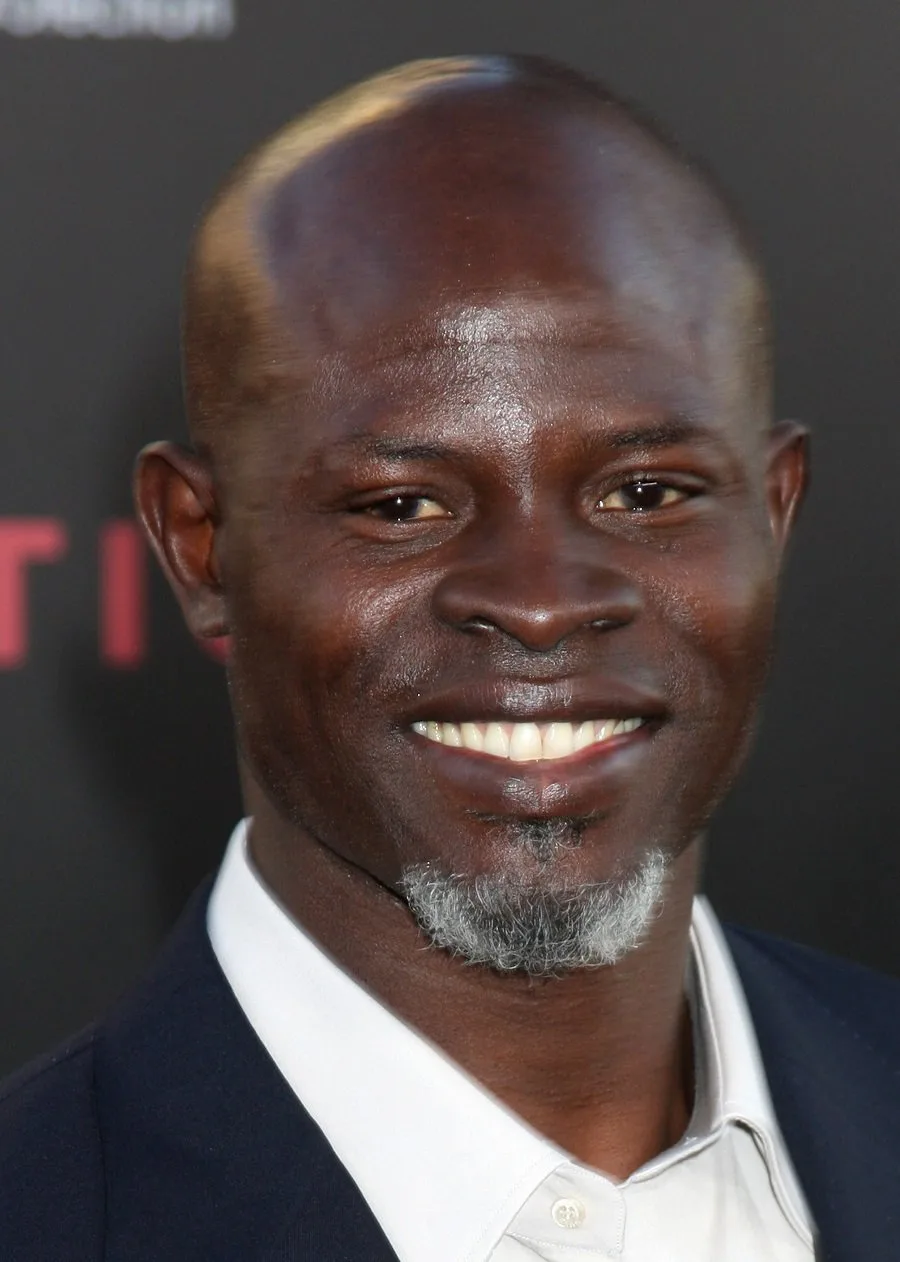 Want to rock a celeb goatee without a mustache? Known for his roles in films like Blood Diamond and Constantine, Djimon Hounsou has experimented with various goatee styles as part of his look. These include a simple chin puff, a goatee with a pencil mustache, and even a chinstrap beard.
Goatees are a fantastic beard style if you can commit to grooming it regularly. And since there's no one way to have a goatee, it's easy to make a few tweaks based on your face shape.
Of course, the classic goatee is the way to go if you're ever in doubt. You can even check out the celebrity-inspired goatee beard styles mentioned above for some beard inspiration. Remember to take good care of your goatee by often trimming it and defining the edges.