For decades, older actors have been rocking Hollywood with beards. These actors have shown that a beard can be a powerful tool for transforming appearance and with age and a beard, you can still be a leading figure in the film industry.
Elderly actors like Tom Hanks, who is in his 60s, to Dick Van Dyke, who is almost a century old, are still rocking their beards. They have shown that it's not just the young who can pull off a beard, senior actors over 60 years of age can also pull off a beard that is sexy, sophisticated, and rugged.
They have set the trend and popularized various beard styles, inspiring a new generation of actors to express their individuality and style through their facial hair. As a result, it is not uncommon to see young actors sporting beards on the red carpet or in movies now.
So, enjoy exploring the list of some of the most popular old actors with beard, and you might even stumble upon some style inspiration!
Old Actors With Beard
Here is our list of the most popular old actors with a beard. The list is organized in ascending order according to the age of the actors.
1. Tom Cruise – Goatee with Chin Strap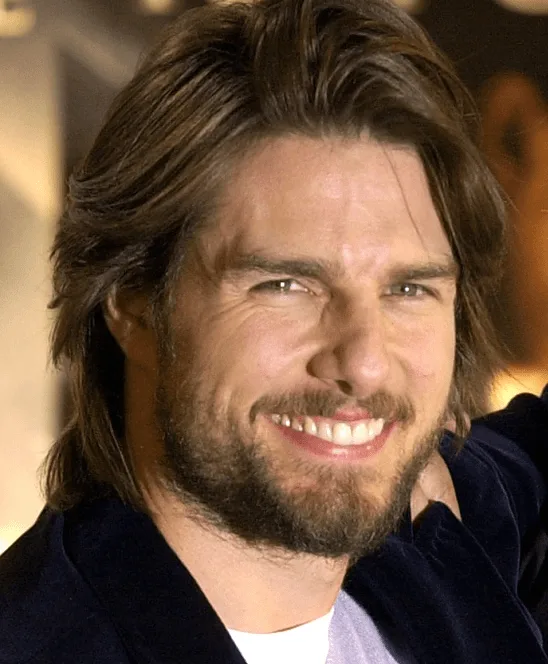 One of the most dashing and highest-paid actors in the world, Tom Cruise, is a testament to ageless charm. While the American actor is known for his clean-shaven look in iconic roles from "Top Gun" to the "Mission: Impossible" series, when he does sport a beard, it's a sight to behold.
His goatee with a mustache and chin strap emphasizes his chin area, lending an air of mature sophistication to his ever-youthful appearance. Despite being in his sixties, Cruise still looks manly and striking proving that senior actors can rock a beard style with ease as clean shave styles.
2. George Clooney – Salt and Pepper Beard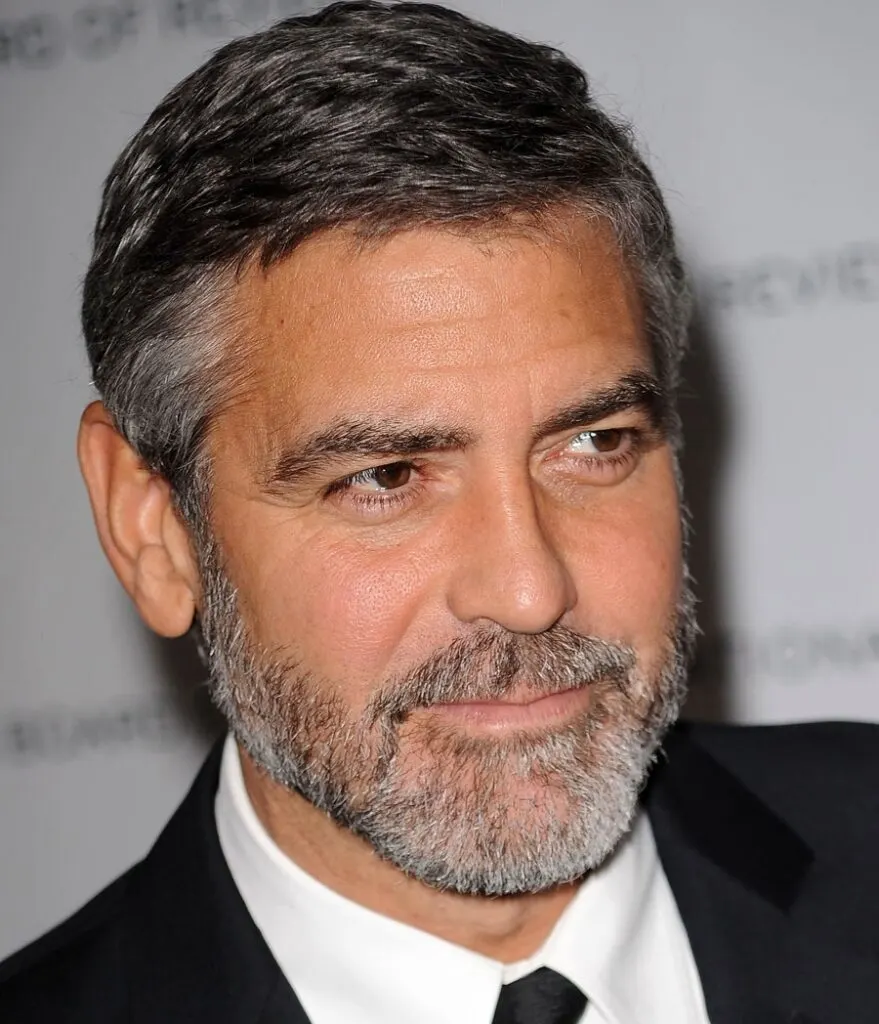 A blend of white and black hairs characterize the salt and pepper beard of George Clooney, a famed American actor. His beard showcases an evenly distributed color palette which creates a distinctive and classic look.
3. Viggo Mortensen – Light Brown Beard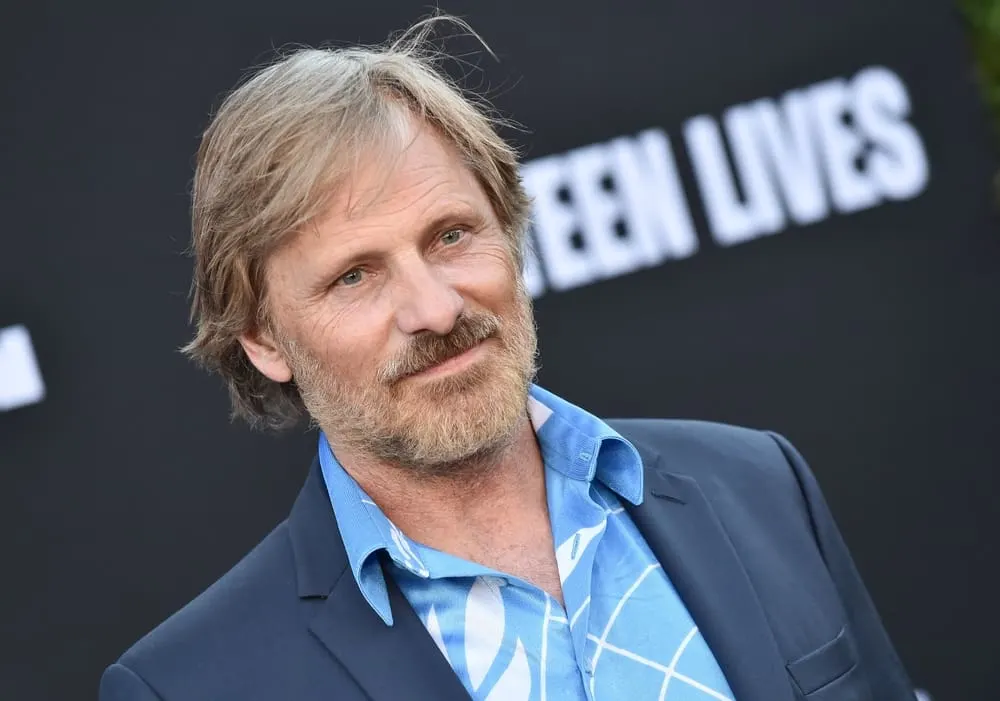 Viggo Mortensen aka Aragorn The King of Gondor, wears a light brown beard that is marked by its comprehensive coverage. His beard covers his chin and jawline completely. His thick, perfectly shaped pyramid mustache should earn him a spot on the list of old actors with mustaches. What do you think?
4. Alec Baldwin – 3 Day Stubble with Spiky Hair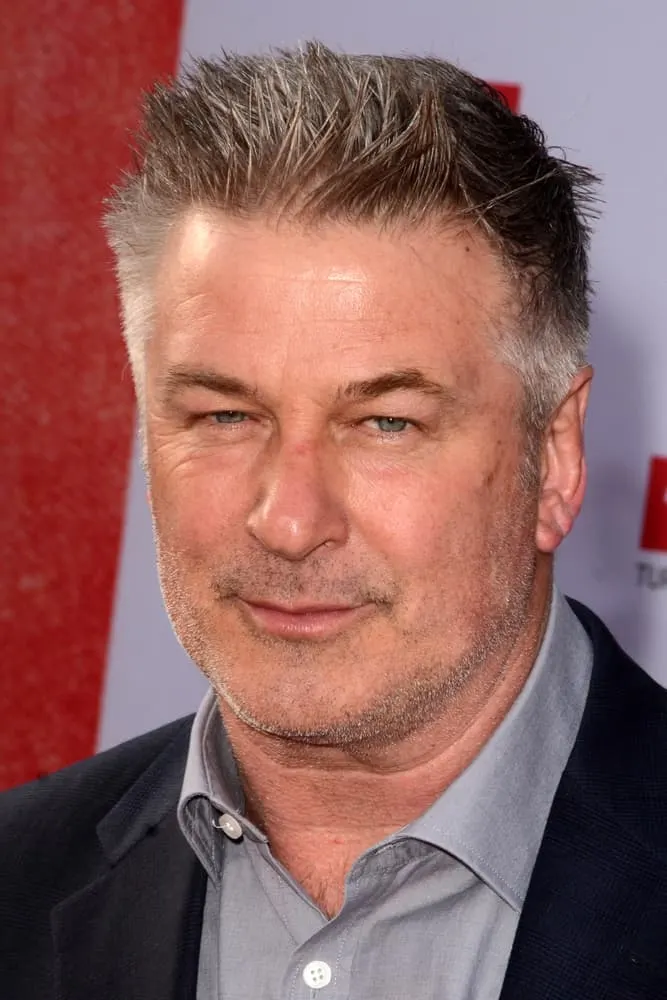 Though Alec Baldwin prefers to remain clean shaved, he often sports a 3-day beard. His beard, a harmonious mix of black and white strands, adds a refined contrast to his appearance.
5. Sean Bean – Scruffy Beard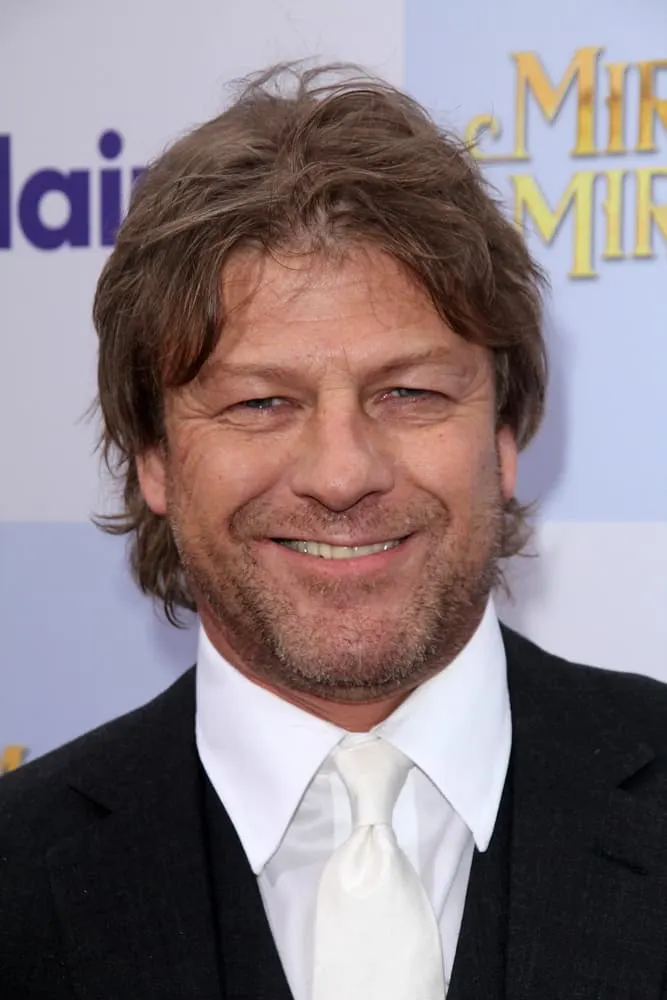 British actor Sean Bean, renowned for his roles in "Game of Thrones" and "The Lord of the Rings," carries a well-defined scruffy beard. He is a well known old actor with beard who can change his beard style according to the role. For playing the character of Boromir in Lord of the Rings he had sported a thick anchor beard connected with his mustache.
6. Tom Hanks – Full Beard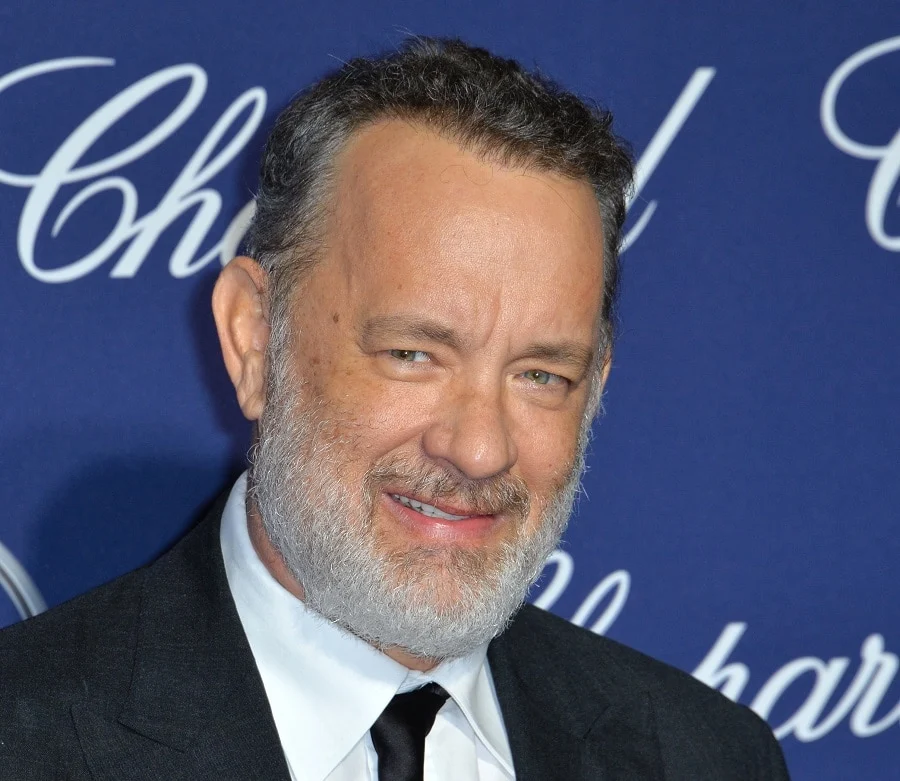 The full beard of Tom Hanks, a popular American actor, and filmmaker, stands out with its consistent and thick growth. This style is evenly spread across his face, lending a sense of robustness and gravitas.
7. Bruce Willis – Short Boxed Black and White Beard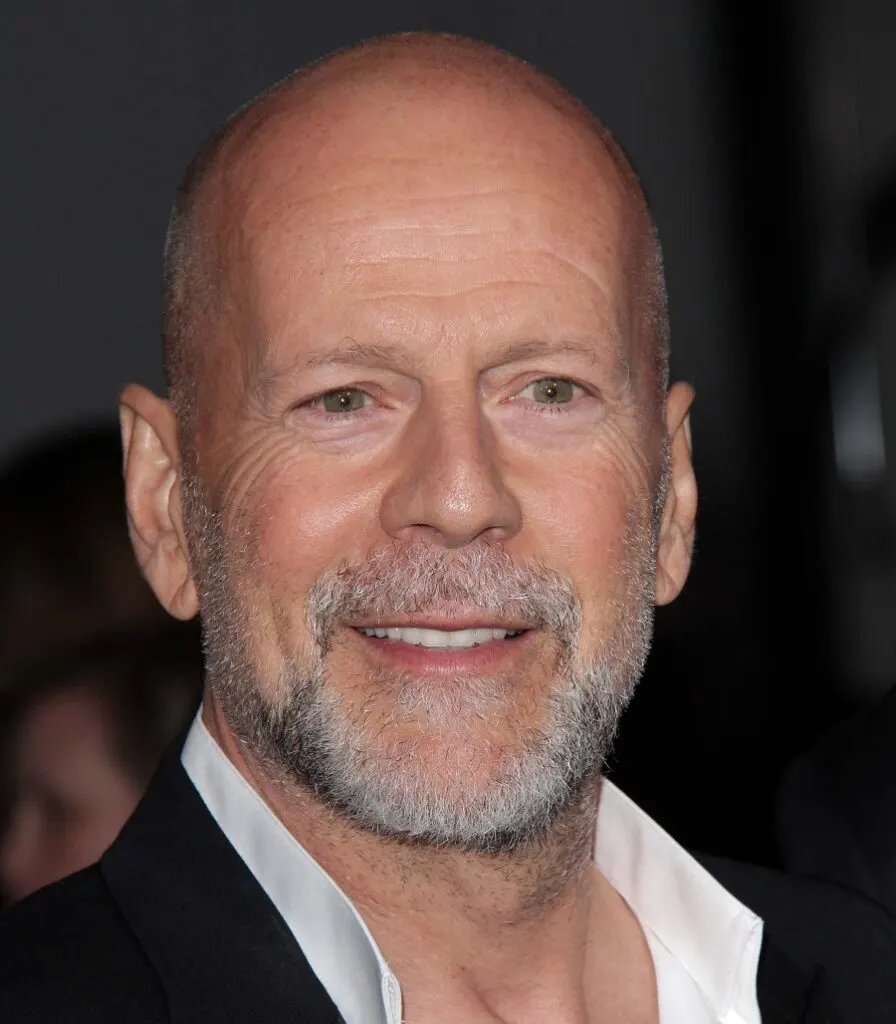 The bald headed actor and action star carry a short boxed black and white beard, a style marked by its concise, even trim. The subtle variance in the color of Bruce Willis's beard style adds an intriguing dimension to this classic style.
8. Denzel Washington – Circle Beard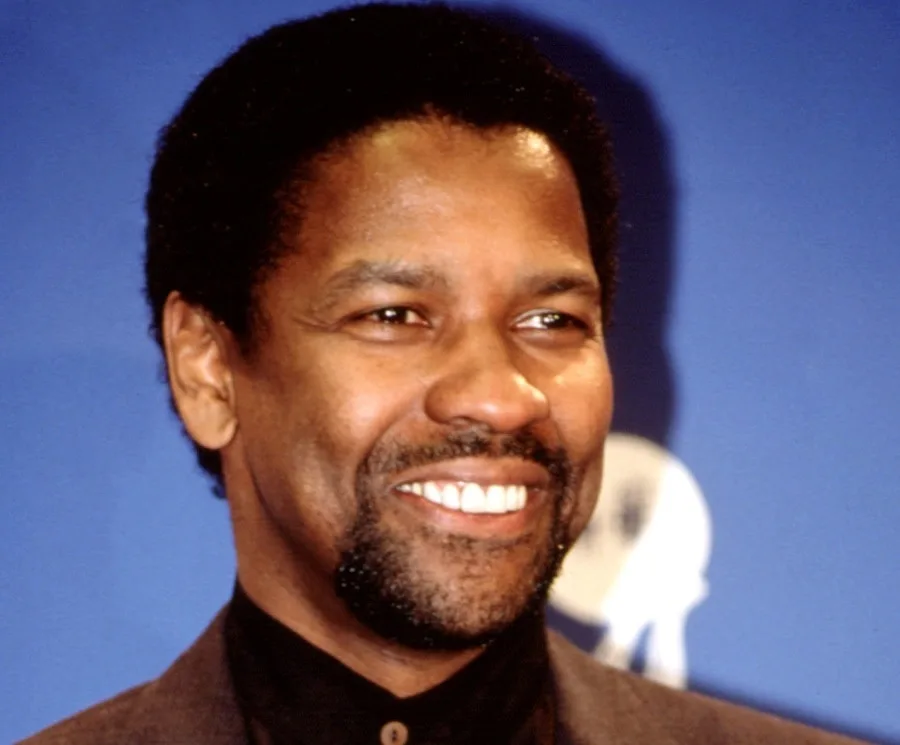 The circle beard of Denzel Washington, an esteemed American actor, showcases a perfectly balanced blend of sophistication and casualness. This style conveys a low maintenance yet stylish look, lending an air of laid-back confidence.
9. Pierce Brosnan – Salt and Pepper Goatee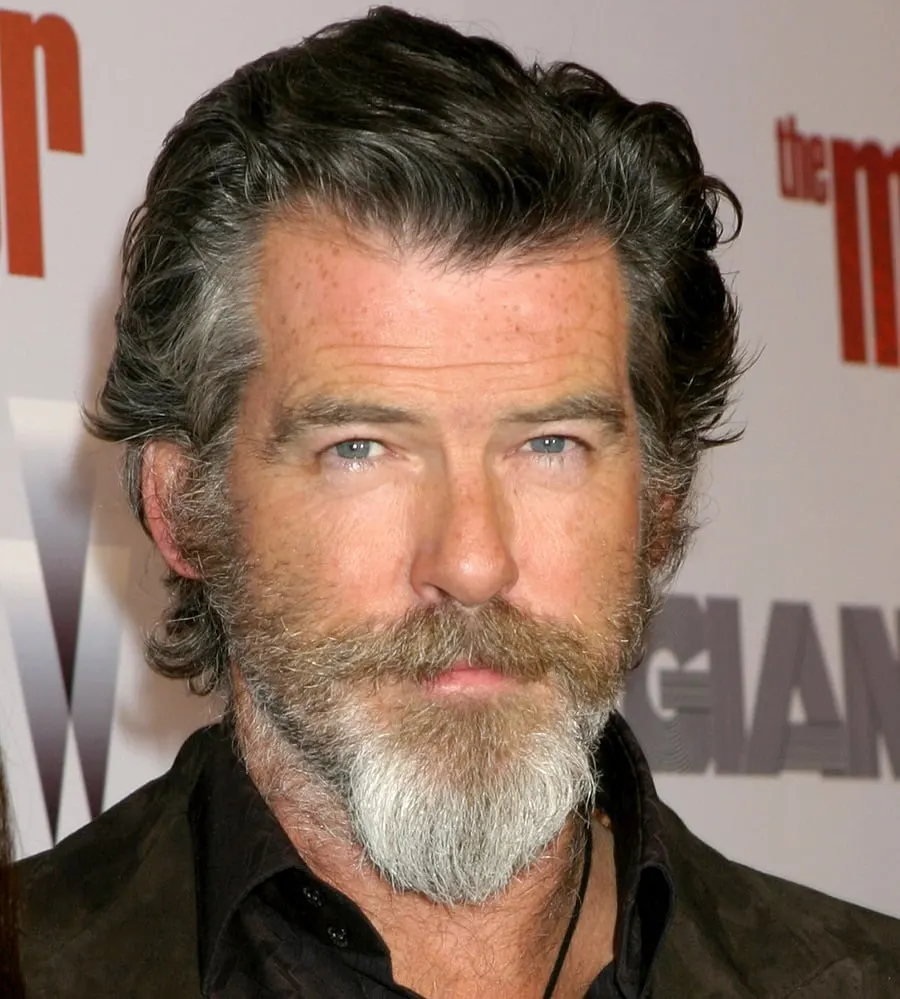 Adorning a salt and pepper goatee, Pierce Brosnan, best remembered for his role as James Bond, presents a dignified and worldly image. This style emphasizes the chin with a mix of colored hair, creating a well-defined, mature look.
10. Richard Harris- Grey Beard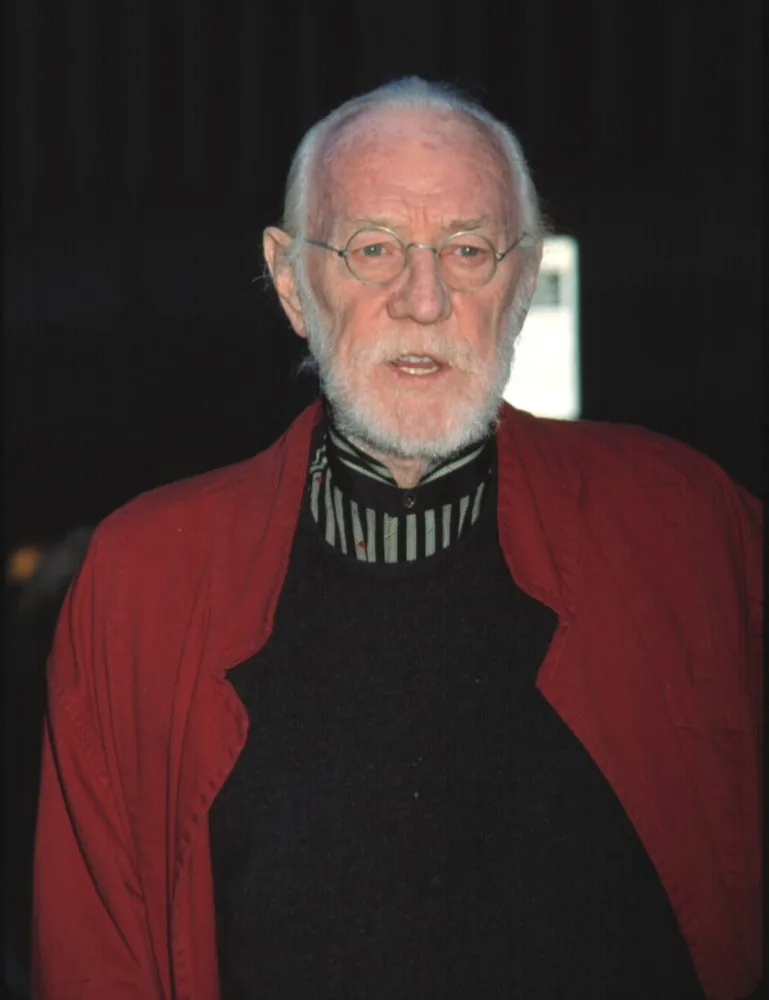 The Irish actor, Richard Harris aka Dumbledore. He played the role in the first two films of the Harry Potter series before his death in 2002. His long beard as Dumbledore was a fake one but in reality, at the age of 72, the old actor had a grey beard that was full and medium in length.
11. Jeff Bridges – Yeard Beard
An impressive yeard beard is worn by Jeff Bridges, an American actor renowned for his diverse roles. This style, the result of a year's worth of growth, is long, thick, and brims with character.
12. Samuel L. Jackson – Curly Neck Beard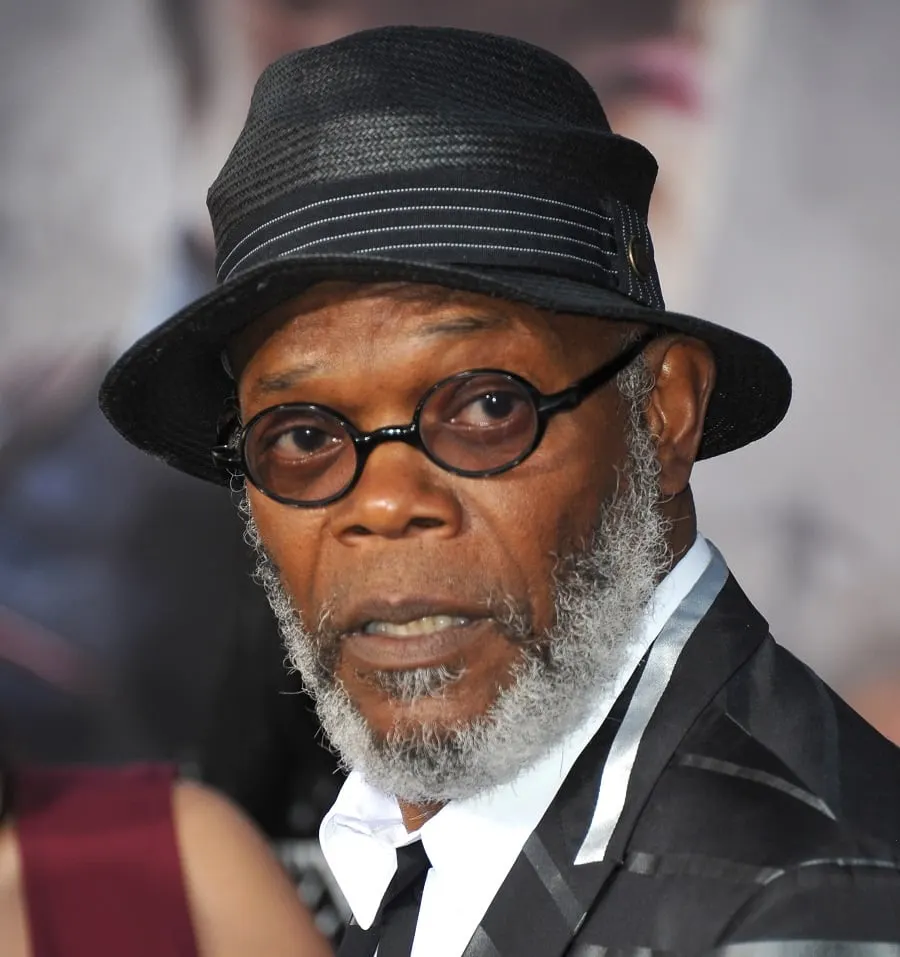 A curly neck beard distinguishes Samuel L. Jackson, a prolific elderly actor. This style focuses around the neck area, giving an unconventional and distinctive look that sets it apart from more traditional beard styles.
13. Ian McKellen – Lord of the Rings Long Beard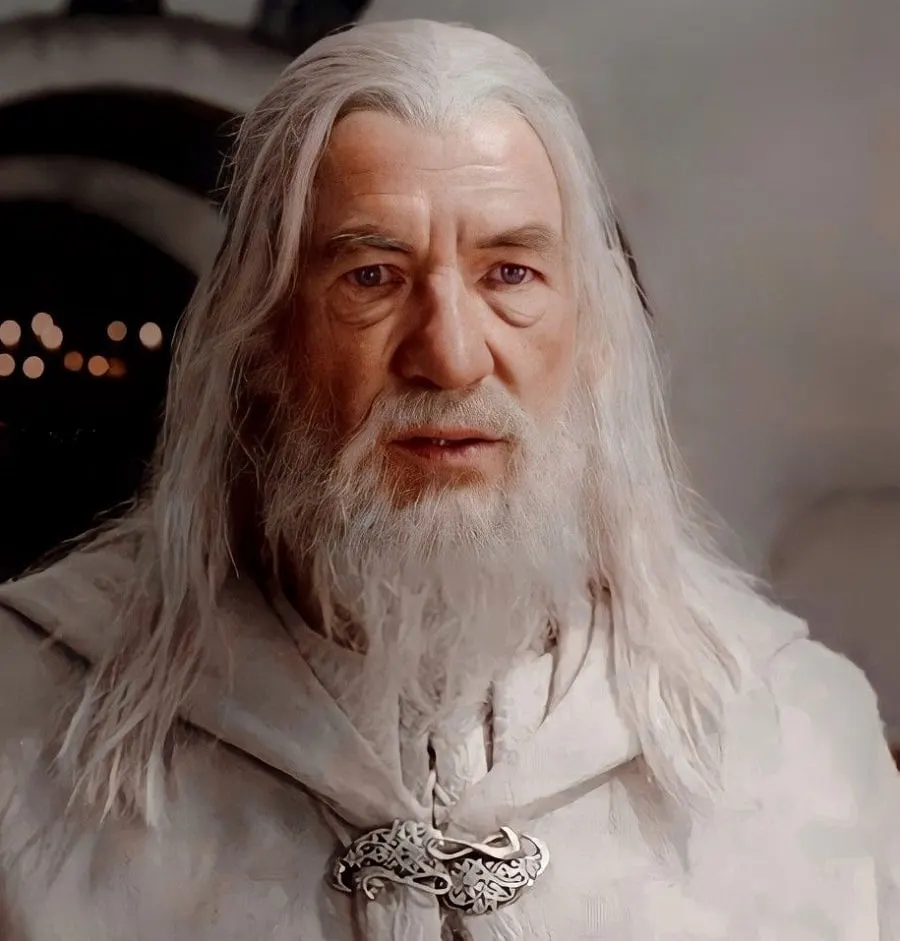 Sporting a beard reminiscent of his iconic role as Gandalf, Sir Ian McKellen, a British actor, presents a very long white beard. This beard, full and long on the chin, conveys a sense of grandeur and wisdom. Though this lord of the rings beard was not real, we have seen him growing a full beard many times.
14. Al Pacino – Salt and Pepper Circle Beard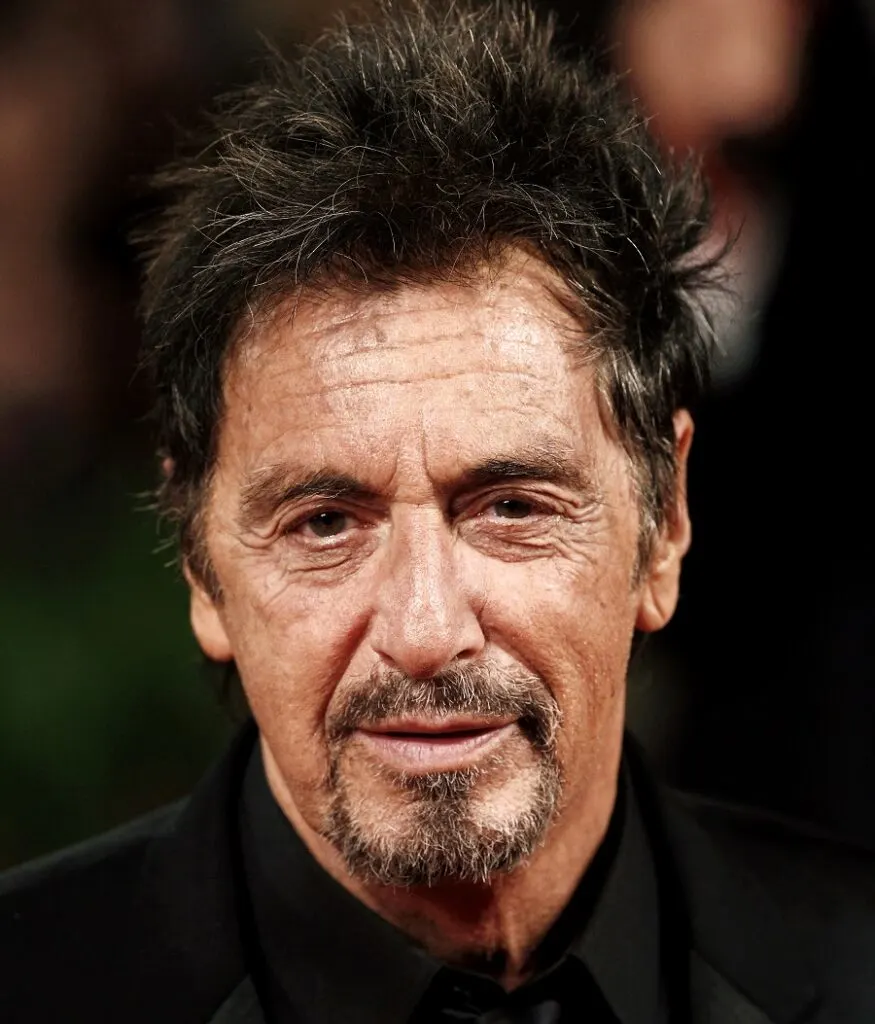 Adorned by Al Pacino, the legendary American actor, the salt and pepper circle beard is a rounded style connecting the mustache and chin whiskers. It's a look that combines maturity and sophistication, giving a unique blend of youthful and mature appeal.
15. Morgan Freeman – Extended Goatee
Morgan Freeman, the African American celebrity actor with his extended goatee stands out for its style and balance. It's a harmonious blend of a mustache and a goatee, creating a look of suave wisdom.
16. Donald Sutherland – V Shaped Beard with Silver Hair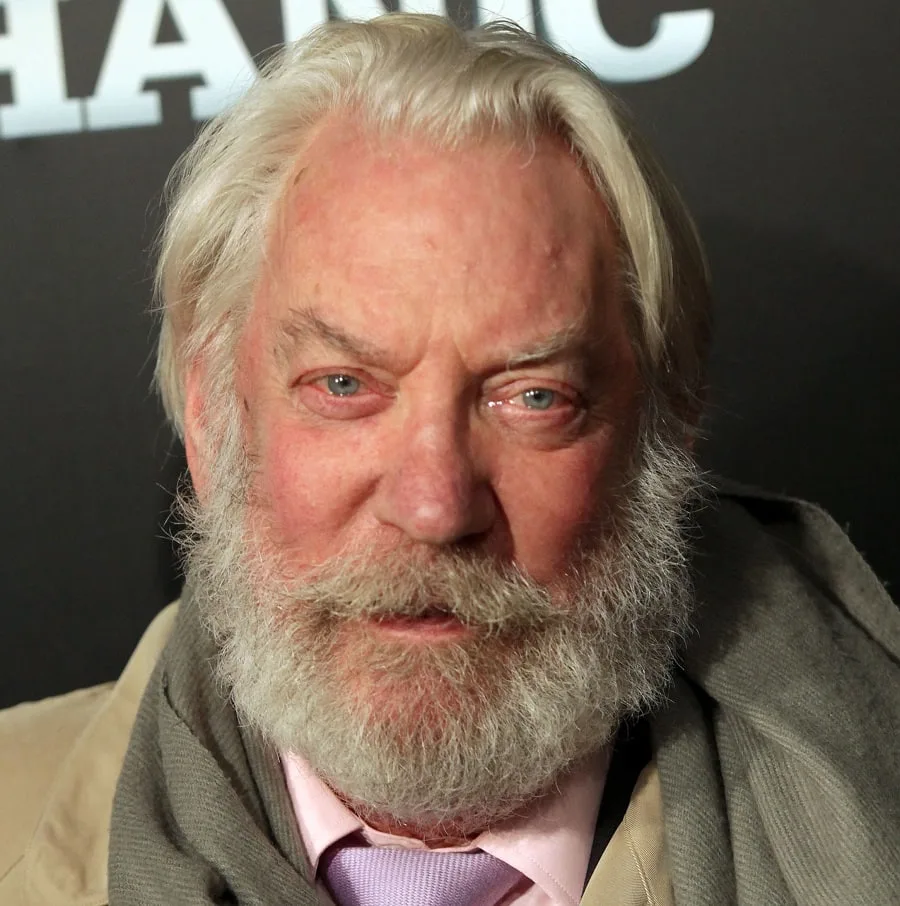 Canadian actor Donald Sutherland wears a V-shaped beard with silver hair that contours to his face. This style emphasizes the chin with its pointed form and the silver color exudes a sense of dignity and refinement.
17. Dick Van Dyke – Gray Chin Curtain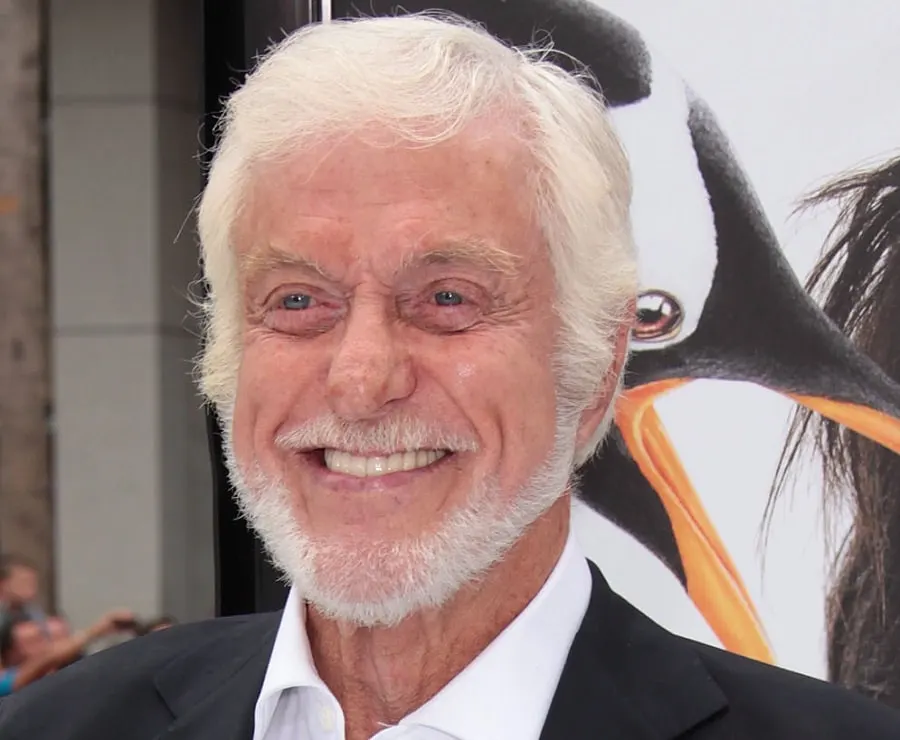 Can you believe it? An old actor with a beard in their 90s? Dick Van Dyke, an enduring legend of American television and film, proudly sports a gray chin curtain beard. This classic style, which perfectly frames his face, is a testament to his timeless charm and the enduring appeal of well-groomed facial hair.
Running meticulously along his jawline and highlighting his chin, this beard style is as distinguished and charismatic as Van Dyke himself. The gray hue adds a touch of refined elegance, underlining the fact that this nonagenarian is still every inch the Hollywood star. Now that's truly exciting!
18. Mike Nussbaum – Gray Goatee with Mustache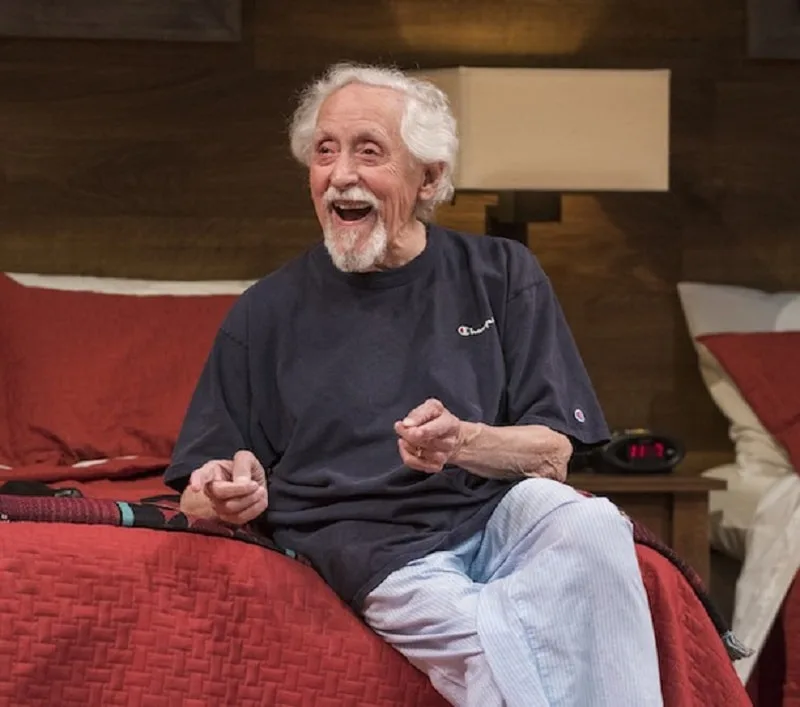 Astonishingly, Mike Nussbaum outdoes even Dick Van Dyke in terms of age! Almost touching the century, the oldest among the bearded actors. this American actor proudly dons a well-trimmed gray goatee with a mustache.
This stylish look distinguishes him as the most senior actor in our list, while his neat facial hair adds a touch of timeless sophistication to his screen persona. His goatee and mustache combo perfectly frame his mouth and chin area, enhancing his charismatic appeal, and proving that great style knows no age limit.
These are just a few of the many old actors who have rocked the beard look. If you're an older man thinking about growing a beard, be inspired by these Hollywood legends. You might just surprise yourself with how good you look.
Recommended For You: