Have you ever noticed how a beard can change a young actor's look? It's amazing to see the shift from fresh-faced youth to a mature and refined presence, just with the addition of a well-kept beard. But what is it about beards that make them so appealing? Why do so many young actors choose to grow them out?
There are a few reasons. First, beards can add a sense of maturity and ruggedness to a man's face. They can also help to frame the face and make the features stand out. Additionally, beards can be a way for actors to express their individuality and creativity.
We have already seen some old actors with stunning beard styles. Now, famous young actors like Jharrel Jerome, Liam Hemsworth have embraced beards for their roles. But this is just the tip of the iceberg.
We have a whole list of young actors under 40 years of age who've undergone striking transformations with just a touch of facial hair. So, are you ready to delve deeper into the world of young actors with beards? Let's find out who else made the cut!
Young Hollywood Actors with Beard
Here is a list of 20 young Hollywood actors with beards, organized in ascending order by age.
1. Jharrel Jerome (25 Years)- Chin Strap Beard
At only 25, Jharrel Jerome, an American actor, has made a significant impact in the film industry, best known for his performance in "When They See Us." He often wears a chin strap beard, a style that emphasizes his youthful energy while adding a hint of mature allure.
2. Ehren Kassam (26 Years)- Light Stubble Beard
Canadian actor Ehren Kassam, known for his role in "Degrassi: Next Class," often sports a light stubble beard. This facial hair style complements his boyish charm and adds a level of complexity to his on-screen characters, signifying his transition into more mature roles.
3. Callan McAuliffe (28 Years) – Jawline Beard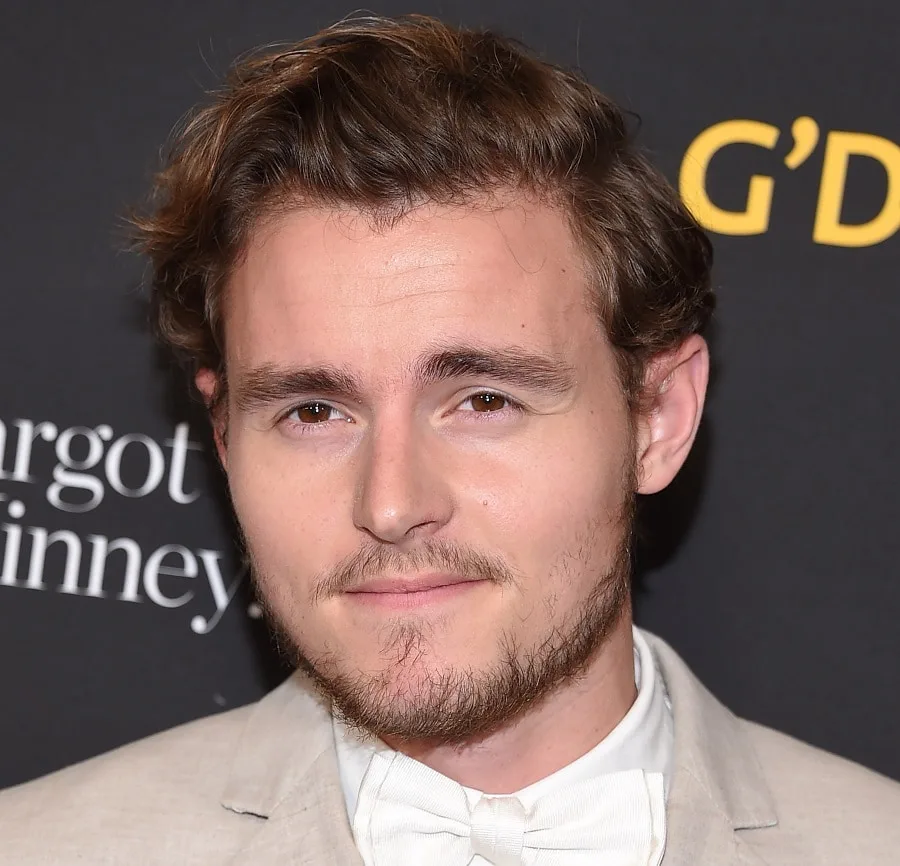 Callan McAuliffe, an Australian actor known for his role in "The Great Gatsby," often sports a jawline beard. This beard style, carefully maintained, complements his strong facial features and lends an air of sophistication to his overall appearance.
4. Kofi Siriboe (29 Years)- Curly Beard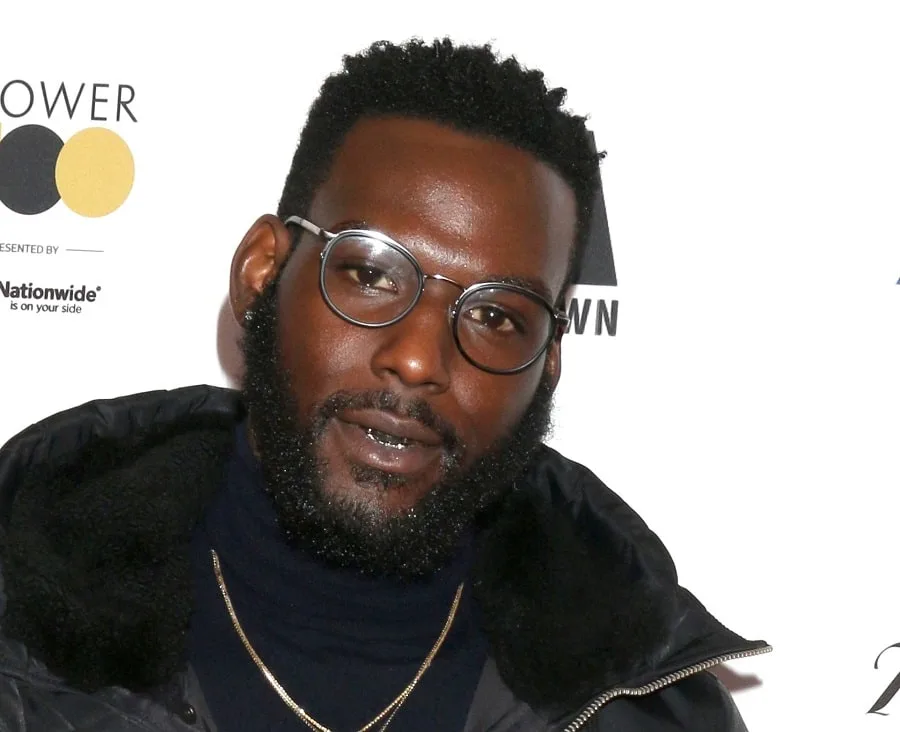 Kofi Siriboe, an African American celebrity with a beard, known for his roles in "Queen Sugar" and "Girls Trip," wears a medium-length curly beard. This style enhances his striking features, contributing to his status as one of the most admired young black celebrities in Hollywood.
5. Alexander Ludwig (31 Years) – Blonde Anchor Beard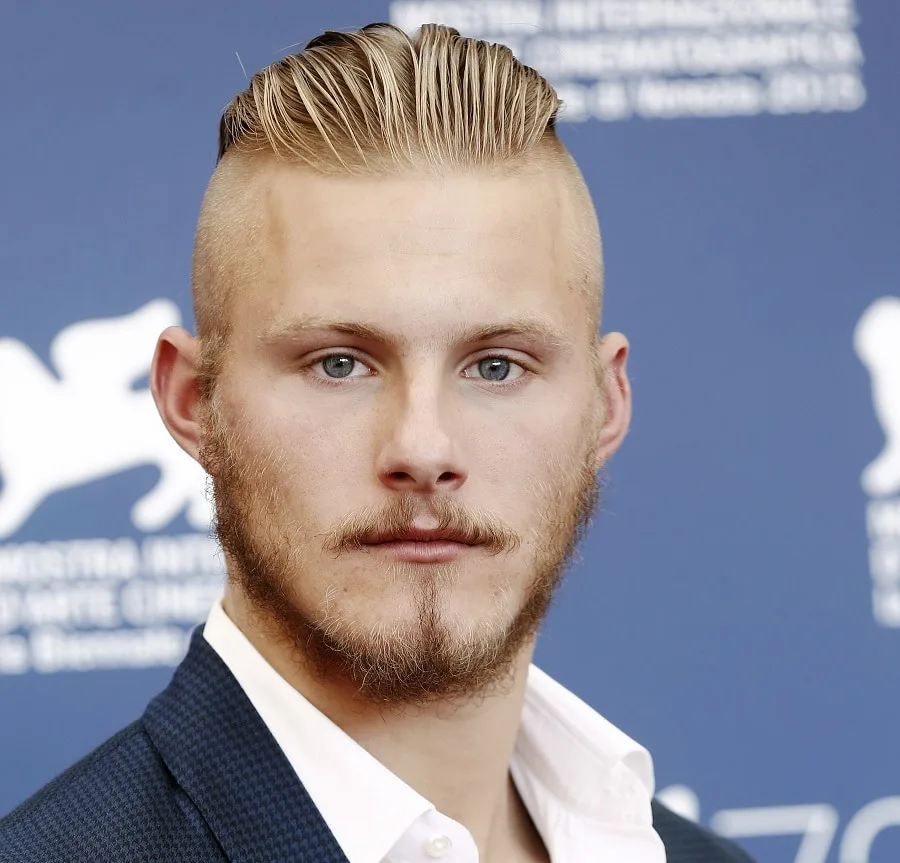 Alexander Ludwig, a Canadian actor famous for his role in "Vikings," showcases an anchor beard. This distinct style suits his strong facial features, reinforcing his imposing on-screen presence and the toughness of his characters.
6. Jeremy Irvine (32 Years) – Patchy Stubble Beard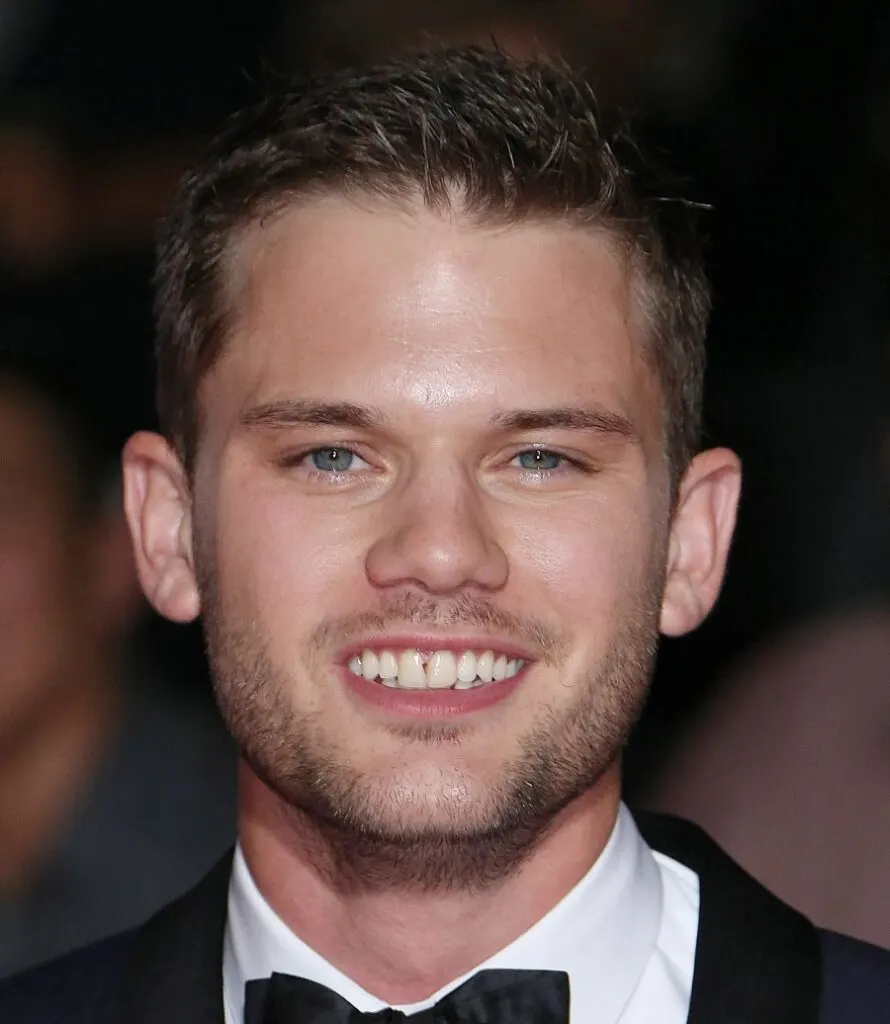 British actor Jeremy Irvine, best known for his performance in "War Horse," usually showcases a patchy stubble beard. This beard style lends a rugged appeal to his clean-cut image, enhancing his adaptability for various roles in both historical dramas and romantic films.
7. Liam Hemsworth (33 Years)- Short-Boxed Beard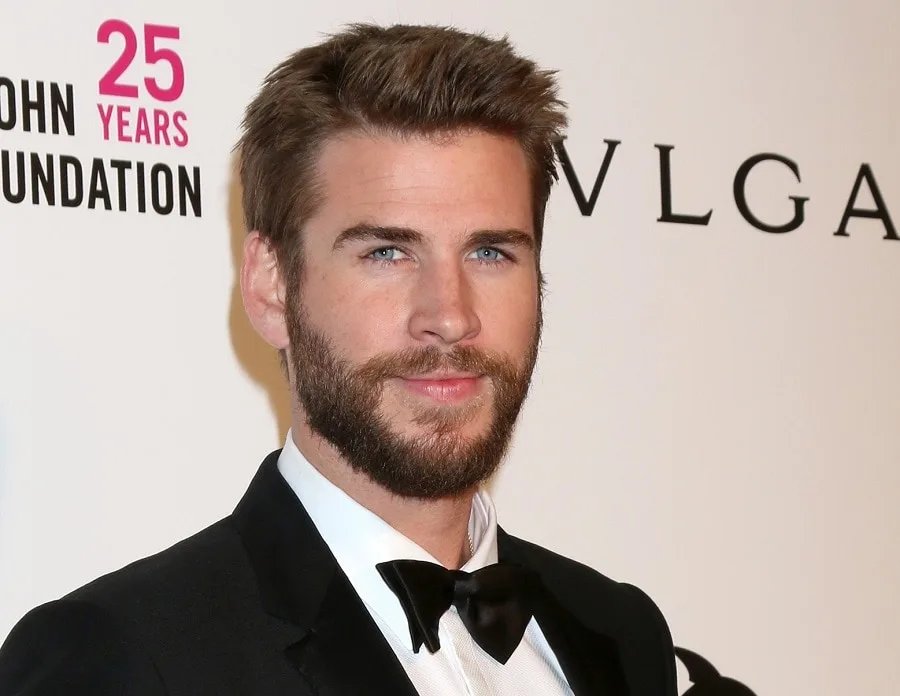 Another member of the Hemsworth clan, Liam Hemsworth, brother of Chris Hemsworth, often showcases a 'Perfectly Trimmed short boxed beard. This style enhances his strong jawline and complements his rugged good looks, cementing his status as a Hollywood heartthrob.
8. Daniel Radcliffe (33 Years) – Heavy Stubble
Known worldwide for his portrayal of Harry Potter, the young British actor Daniel Radcliffe has evolved his look over the years. Now, at 33, he often sports a heavy stubble beard. This softens his features and gives him a mature look, contrasting with the youthful innocence of his famous wizard character.
9. Zac Efron (35 Years) – Stubble Beard
Zac Efron, the young actor known for his roles in musical films like "High School Musical," wears a shortly trimmed stubble beard that complements his strong jawline and charming boy-next-door looks. This beard style showcases a perfect balance between his clean-cut image and a more mature, rugged appeal.
10. Robbie Amell (35 Years)- Van Dyke Beard
Canadian actor Robbie Amell, known for his roles in "The Flash" and "The DUFF," often sports a soul patch beard. This beard style adds a mature edge to his boyish charm, showcasing his evolution from a teen star to a more seasoned actor.
11. Shia LaBeouf (36 Years) – Chin Curtain with Mustache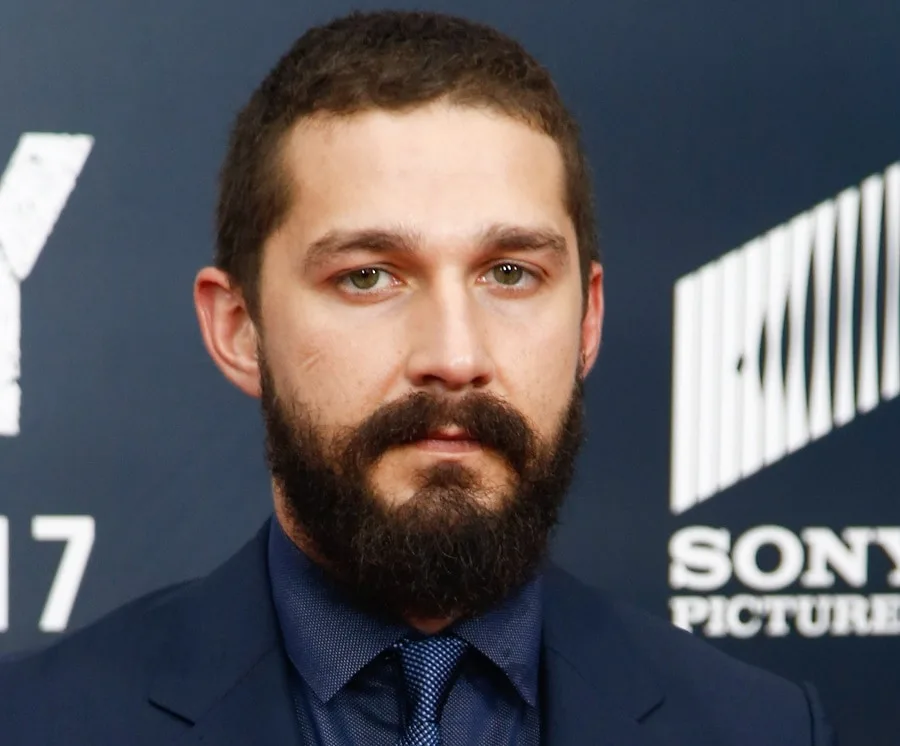 Shia LaBeouf, the young actor, and filmmaker, who has still many years to go to reach at his 40 has a distinct beard style that sets him apart from his contemporaries. His facial hair style varies, but he often dons a patchy beard that lends a certain raw and real edge to his characters, making him easily recognizable on the big screen.
12. Armie Hammer (36 Years) – Full Beard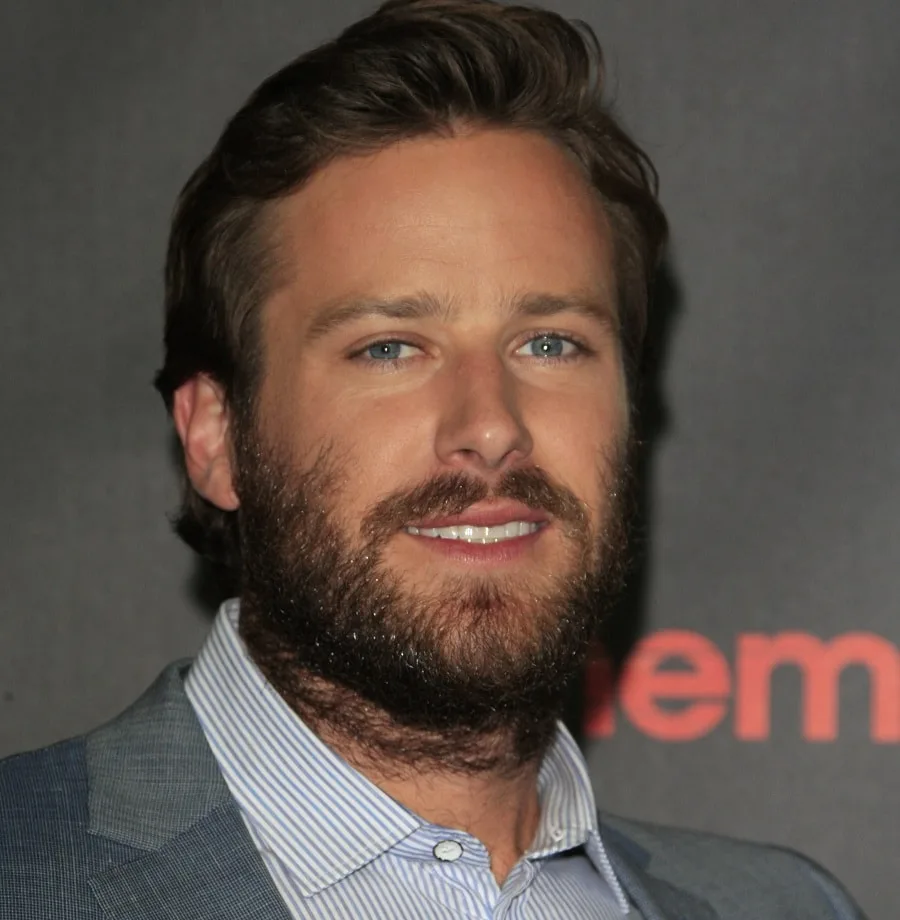 Armie Hammer, a versatile American actor, often presents with a full beard. His beard sometimes kept at medium length, adds a level of sophistication and depth to his roles, accentuating his classic Hollywood looks and charismatic on-screen presence.
13. Kit Harington (36 Years)- Short Full Beard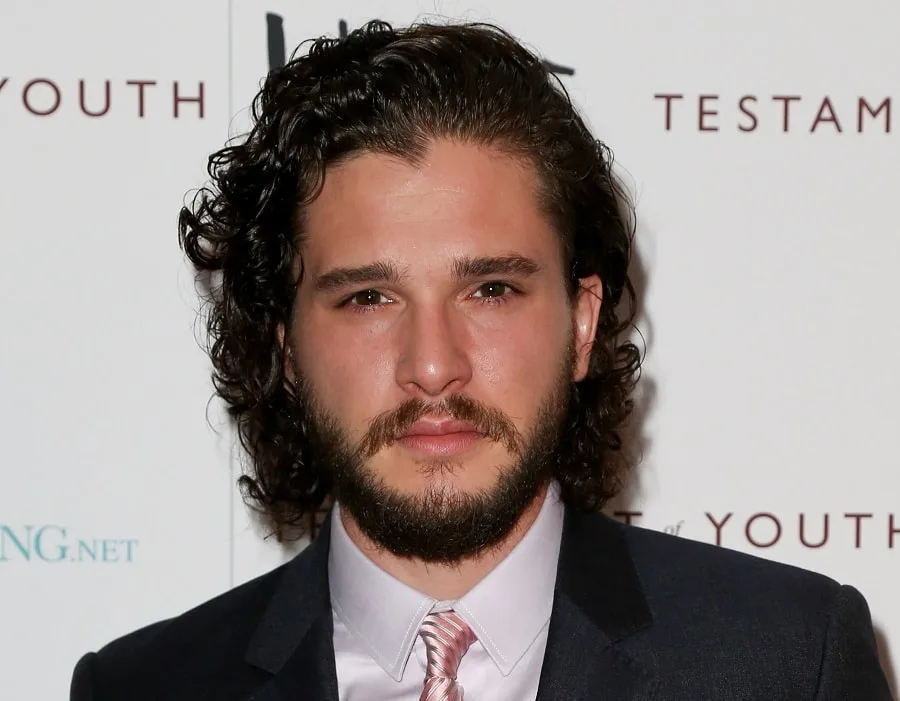 Famous for his role as Jon Snow in "Game of Thrones," Kit Harington, a British actor, boasts a short beard that adds depth to his sharp features. This beard style, combined with his brooding persona, symbolizes a sense of ruggedness and quiet strength, synonymous with his iconic character.
14. Michael B. Jordan (36 Years) – Goatee
American actor Michael B. Jordan, the young celebrity with a goatee, is renowned for roles in "Black Panther" and "Creed". This style accentuates his facial features and complements his athletic physique, making him a favorite among audiences and a role model in the black community.
15. Scott Eastwood (37 Years)- Medium Length Beard
The son of legendary actor Clint Eastwood, Scott Eastwood is making a name for himself in Hollywood. Often seen with a medium-length beard. This American actor's beard style adds a rugged touch to his all-American good looks, augmenting his strong on-screen presence.
16. Robert Pattinson (37 Years) – Scruffy Beard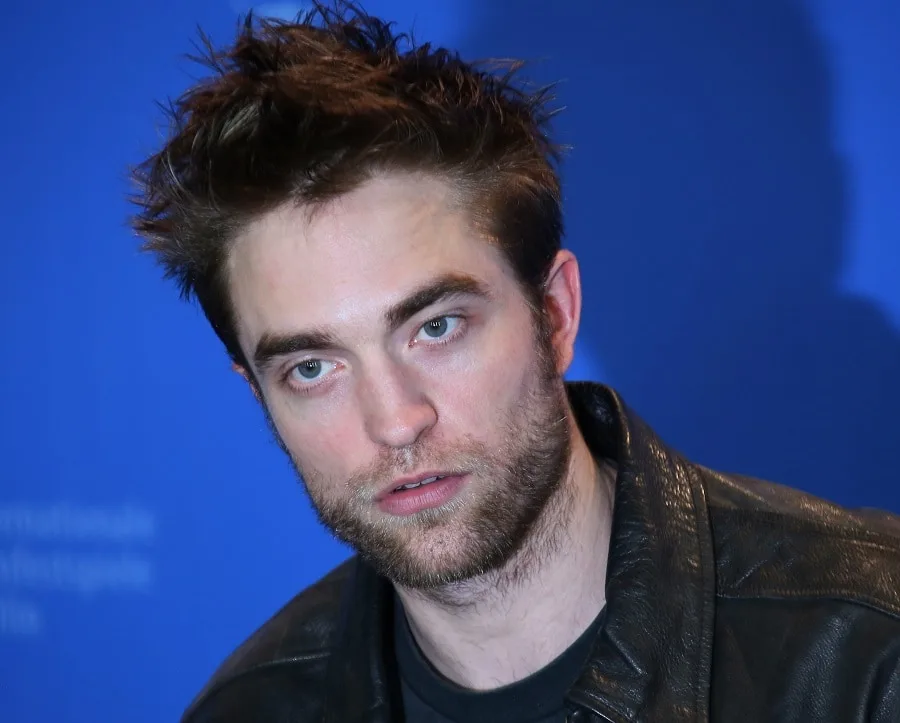 Robert Pattinson, a British actor globally recognized for his role as Edward Cullen in the "Twilight" series, often sports a scruffy beard. This style matches his eccentric and unconventional acting choices post-Twilight, signifying his evolution from teen heartthrob to respected actor in challenging roles.
17. Thomas McDonell (37 Years) – 7mm Short Beard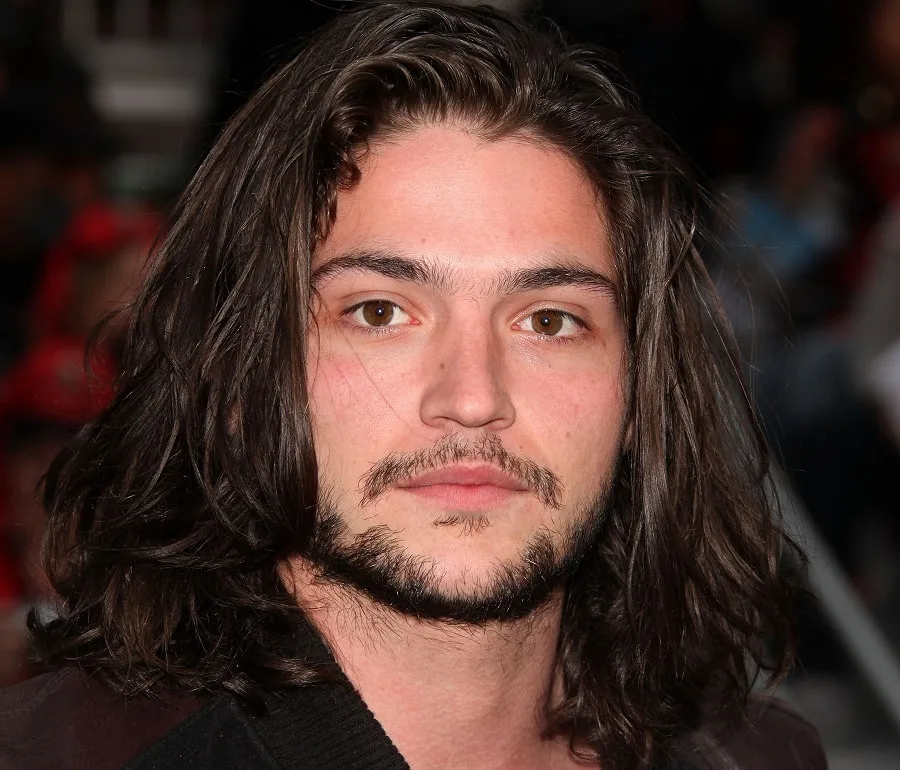 American actor and musician Thomas McDonell, known for roles in "The 100" and "Dark Shadows," often wears a short 7mm full Beard. This beard style gives a subtle edge to his clean-cut image, exuding an understated coolness that aligns with his on-screen characters.
18. Chris Hemsworth (39 Years) – Hollywoodian Beard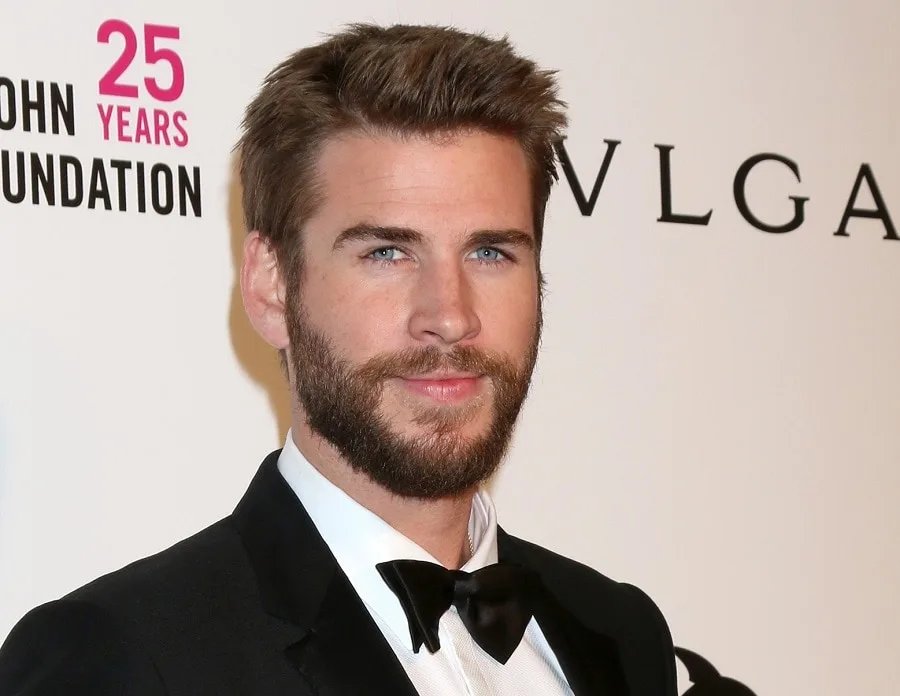 The Australian actor Chris Hemsworth is known for many roles, but perhaps most iconic is his portrayal of Thor in the "Avengers" series. At 39 years old, he impresses with a Hollywoodian beard. This beard style focuses on the chin and mustache, while the cheeks are usually clean-shaven, embodying his regal strength and charm on and off the screen.
19. Adam Driver (39 Years) – Goatee and Mustache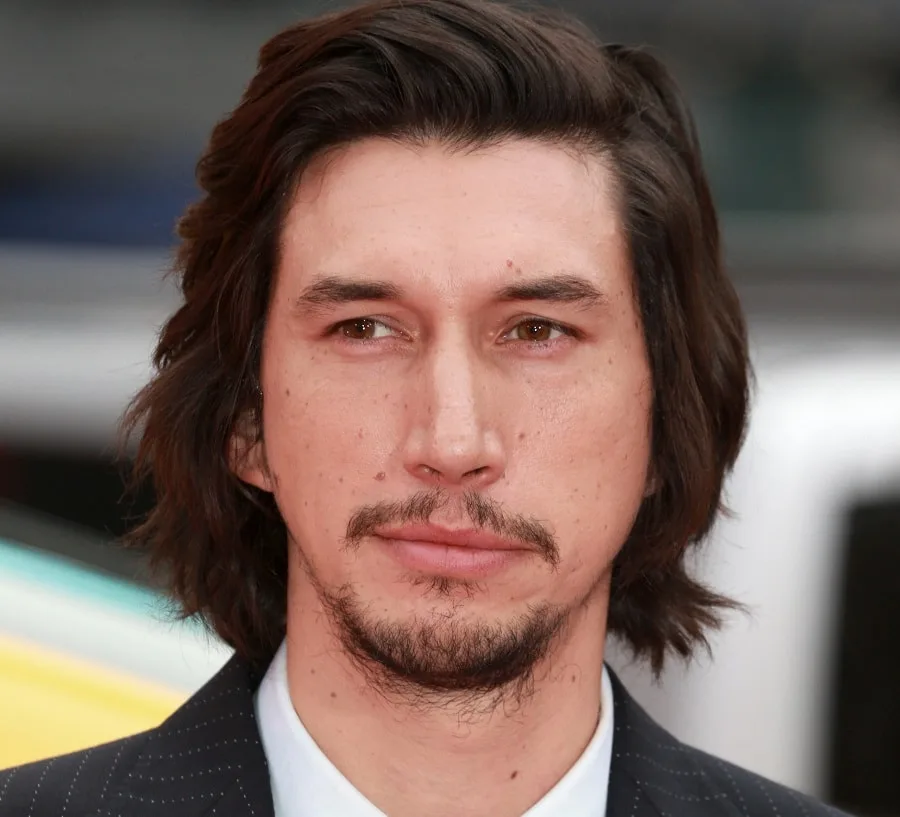 Adam Driver, an American actor known for his role as Kylo Ren in "Star Wars" and several indie films, often sports a goatee and mustache. His beard adds depth to his character portrayals, reflecting a level of complexity and intensity that has become his signature acting style.
20. Donald Glover (39 Years) – Bushy Curly Beard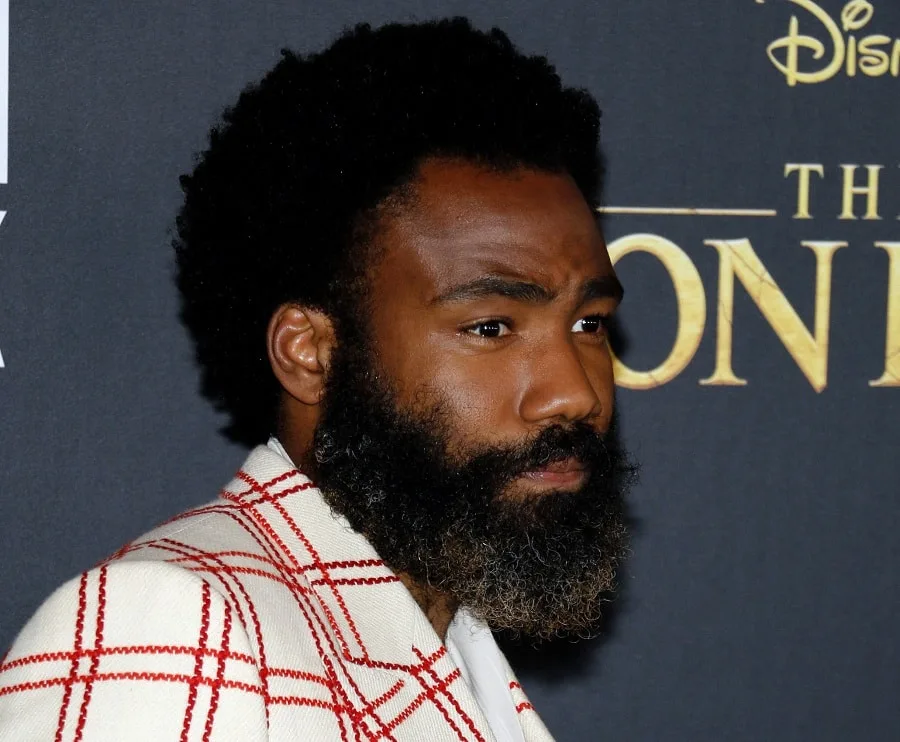 Donald Glover, also known as Childish Gambino, is an American actor, comedian, writer, producer, and musician. His bushy curly beard is an extension of his unique and eclectic style. It aligns with his authentic and creative persona, making him a prominent figure in the entertainment industry.
So, there you have it, the top 20 stylish young Hollywood actors with beards. These actors are rocking their facial hair and making a statement. If you're looking to grow your own beard, take inspiration from these stars and let your facial hair be your own personal style statement.
Related Topics: