Beard styles are no more a mere way of showing manliness. It is also a medium of gaining popularity. A luxe-looking beard can contribute to the fame of a celebrity. The number of celebrities with beards is increasing rapidly.
Different Hollywood celebrities are coming to the party and award ceremonies carrying different and exclusive beard styles. And, most importantly, they look hot with these amazing beards.
Popular Celebrities With Beards
'Hotness' is a relative term. Some people find a particular style hot whereas some others may find it very ordinary.
But, some celebrities are considered sexy anonymously. And, the beards they wear help them be so hot and sexy to the eyes of the beholder.
We have enlisted the top 60 hottest celebrities with beards. Compare this list with yours. Hope It won't be that different!
#1. Jeff Bridges
Jeffery Leon Bridges is a real jewel winning one Academy Award for his film Crazy Heart and earning Academy Award nominations for six other films. He was awarded the Best Actor in 2009 for Crazy Heart.
He is also very popular for his beard style along with a rich career. The hot old actor with a beard looks amazing even at this age.
#2. Antonio Banderas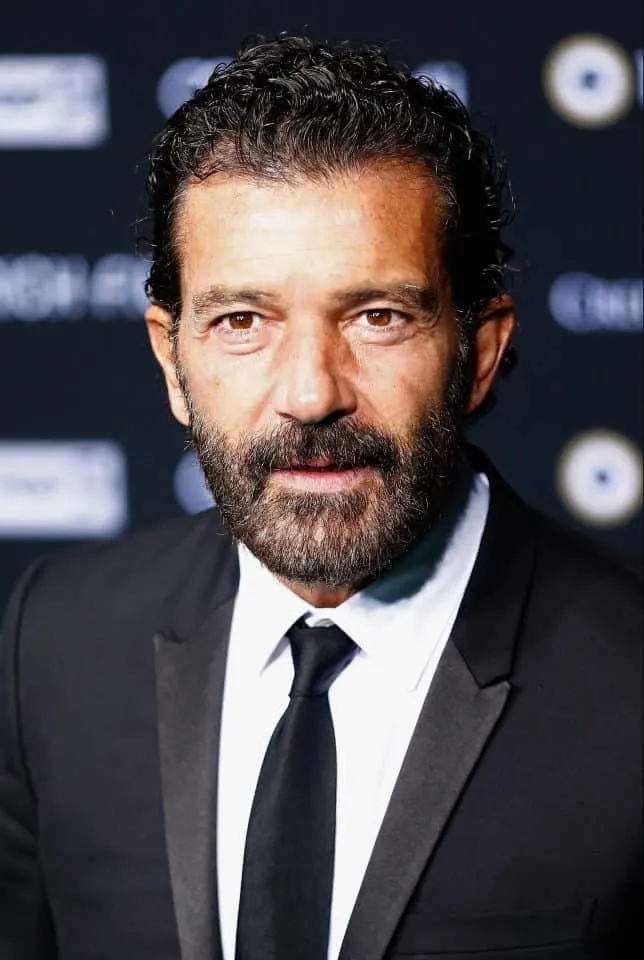 Though Antonio Banderas is originally from Spain, he is equally popular in Hollywood as an international star. This veteran actor has something unique in him. He gained popularity after acting in some high-profile Hollywood movies. He is considered one of the hottest Hollywood actors with beards.
#3. Damian Lewis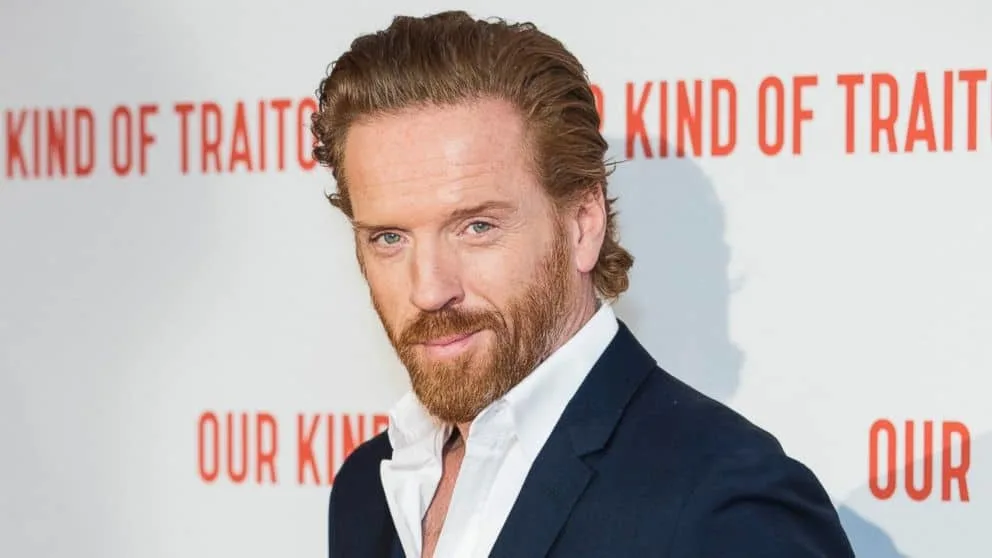 Damian Lewis is actually a TV star who appeared in many well-known TV series. His blonde beard has helped him rank in the list of the hottest celebrities with beards.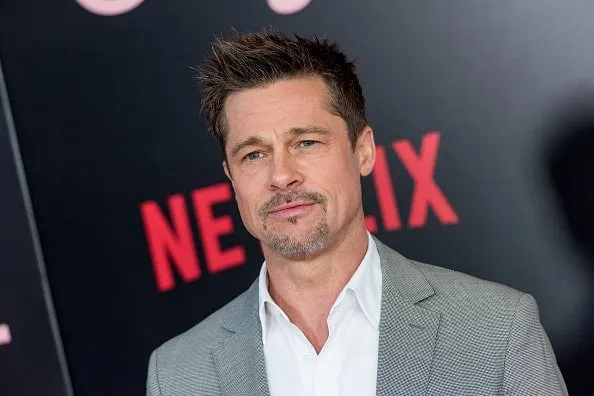 Brad Pitt is known both for his personal life and carrier. This guy has been an example of a perfect familial person for a long time. He won numerous awards including one Academy Award as a producer. Besides, a beard is a common thing uttered with his name. He always wears a beard and looks so hot with it. Brad Pitt surely deserves a place here.
#5. Leonardo Decaprio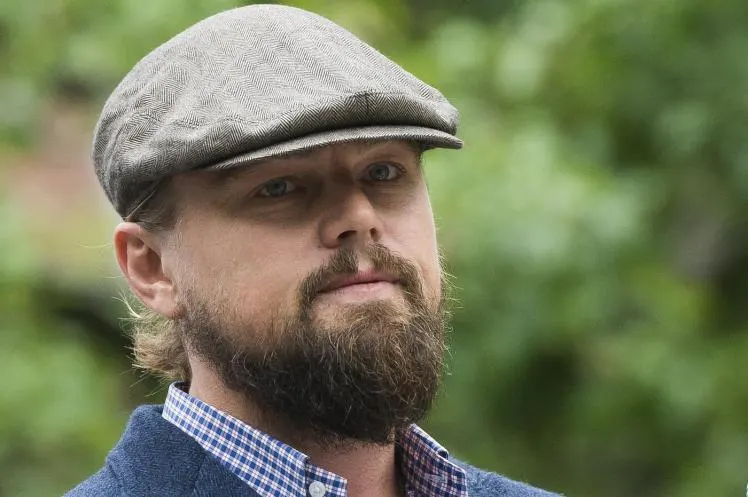 Leonardo Decaprio has, maybe, the biggest fanbase around the world. He is a genius actor winning hearts all these years instead of winning Academy Award.
Finally, he won an Academy Award as the best actor for his film The Revenant. His beard style is versatile as his character in the movies. He is not stable with the beard style. Yet, Decaprio looks hot with his beard.
#6. Johnny Depp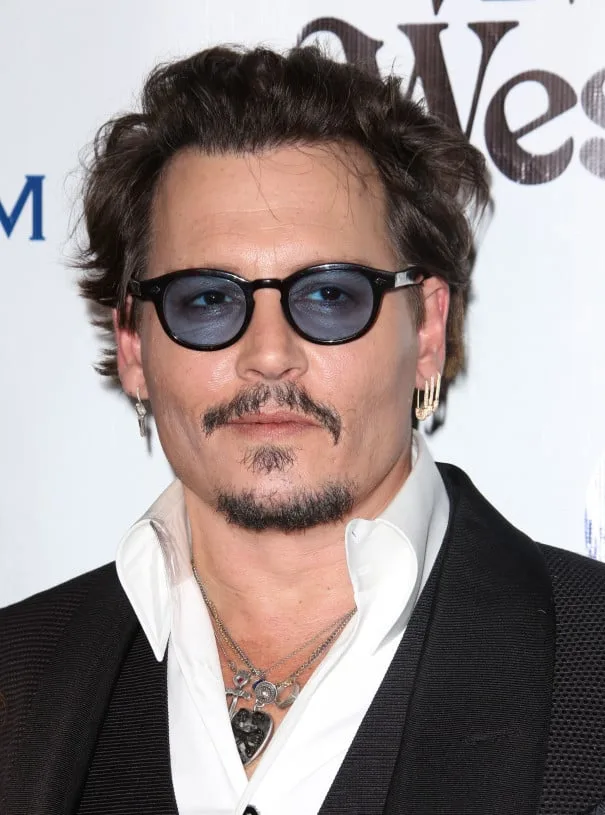 The name says it all. Johnny Depp is famously known for his role in The Pirates of the Caribbean movie series.
Anyone will be a fan of the beard style he has in those movies. It was a French pork beard style. Besides, Johnny Depp has a beard in his real life too. This man deserves a place on the list of best celebrity beards.
#7. Keanu Reeves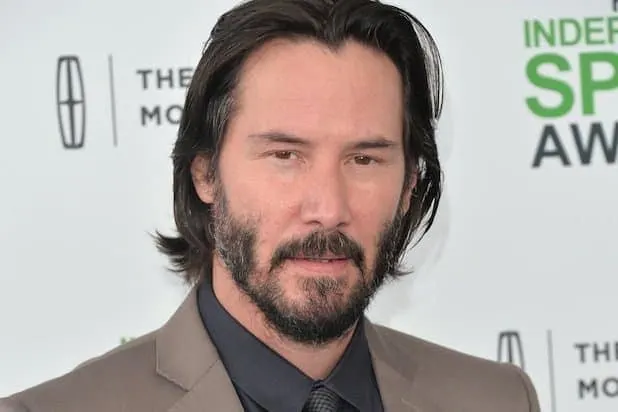 Keanu Reeves is an excellent action hero and a good comedian. He acted in several hit Hollywood films, namely: Point Break, The Matrix, John Wick etc.
John Wick becomes so popular that, recently a new film of that series has been released. Keanu is also admired for his long hair and beard style. Obviously, he looks hotter than any other actors with beards.
Stubble Beard Style for a Dapper Look
#8. Tom Hardy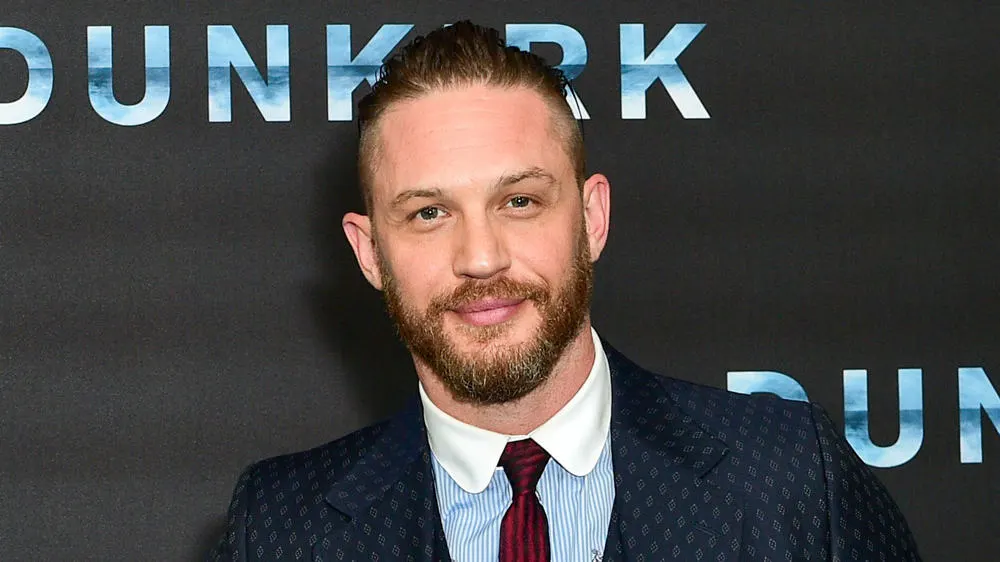 Tom Hardy appeared in numerous heavy weigh films and earned an Academy Award nomination. He has one of the coolest beard styles among the actors over 40. He was a part of some history-making movies such as The Dark Knight Rises, Star Trek: Nemesis, The Revenant, Dunkirk, and most importantly The Inception. All these movies have made him popular and his beard style proved him hot and sexy.
#9. Ryan Reynolds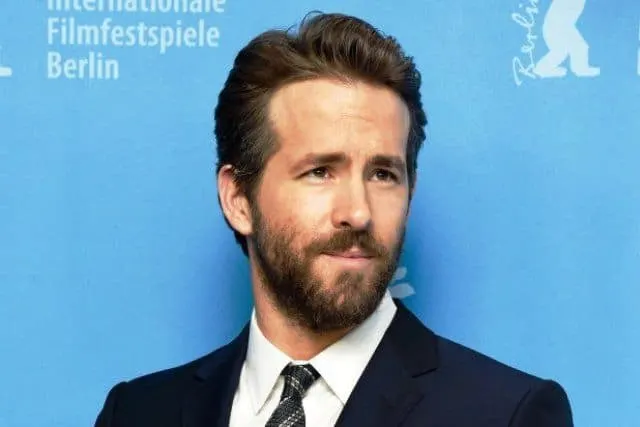 Ryan Reynolds is recently a celebrated actor after his excellent acting in the Deadpool movie. He gained so much popularity that a sequel to that movie is yet to be released this year.
Ryan Reynolds was caught with a full beard style and he sure looks hot with his beard.
#10. John Legend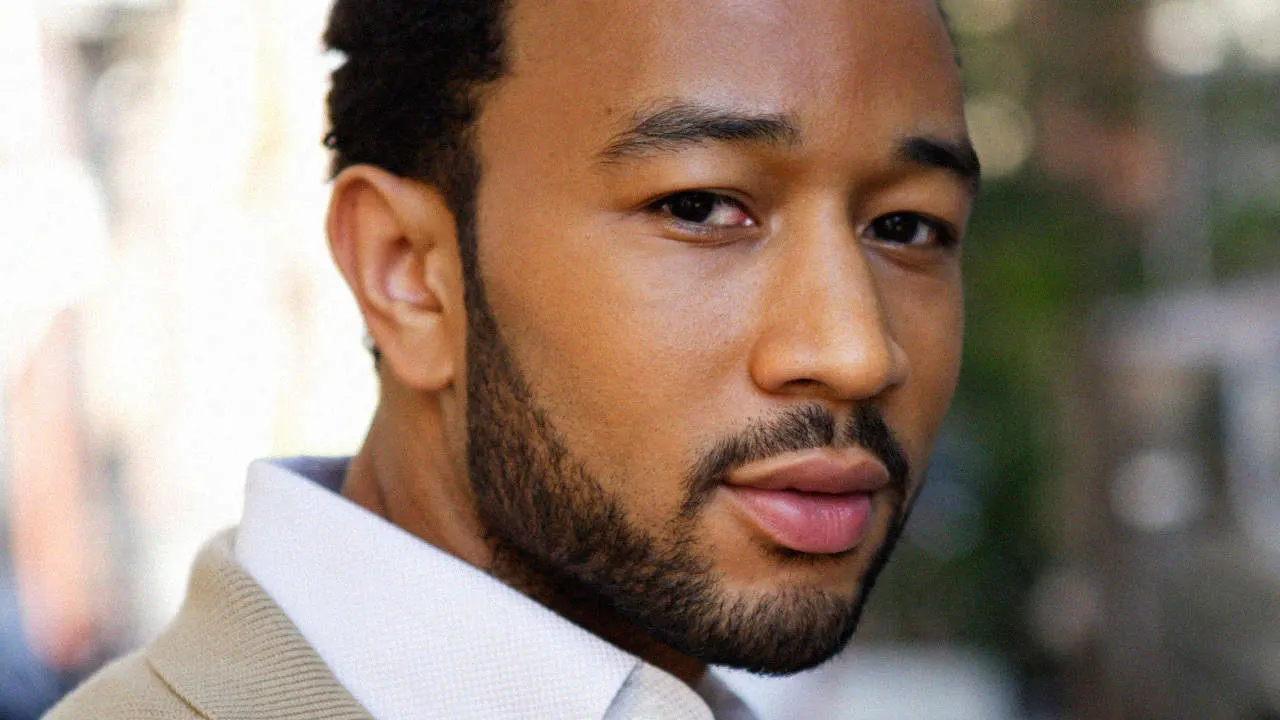 Enough with actors! Let's focus on music. John Legend is an American singer and musician. Before publishing his own album, he worked with prominent artists as a new talent. Then his debut album was a great hit. The African American celebrity is also well known for his beard style. That's why he is on our list of celebrities with a beard.
Shia Labeouf, the young bearded Hollywood actor gained popularity after his appearance in the Transformers movie series. he worked for the Disney channel too. Recently, this man is wearing a full beard with a dashing mustache.
Ryan Gosling will be considered the hottest to the audiences of his movie The Notebook. His enchanting smile and natural acting can blow anyone's mind away. This guy has a magical charm. He also wears a full beard and looks hottest for sure.
#13. Justin Timberlake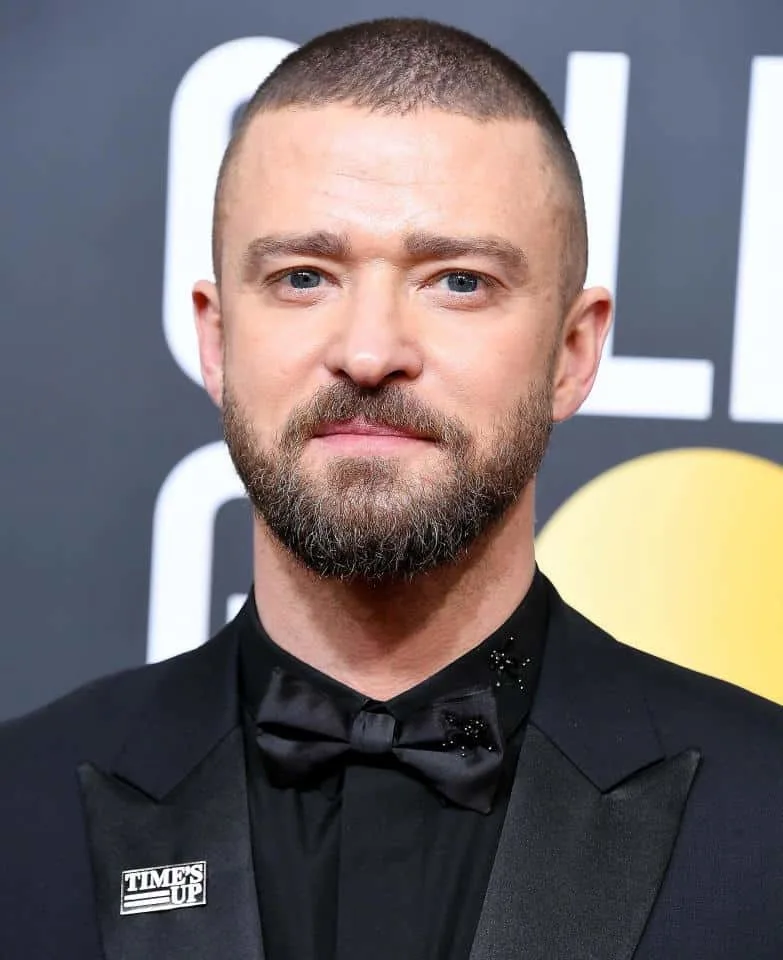 Justin Timberlake is an American singer who has gained much popularity over the years. He often changes his hairstyle and beard style.
Justin Timberlake is a versatile talent. He stared in a few hit movies too. You can not deny his hotness with the beard.
#14. Daniel Radcliffe
Daniel Radcliffe is the character who has a special place in the heart of late nineties and early twenties kids. Most of the kids replaced the character from the movie with the character from the book.
Daniel Radcliffe successfully portrayed the 'Harry Potter' character as if he was meant to act in these films. Now, that kid is all grown up having a manly beard. He looks so hot as well.
#15. Robert Pattinson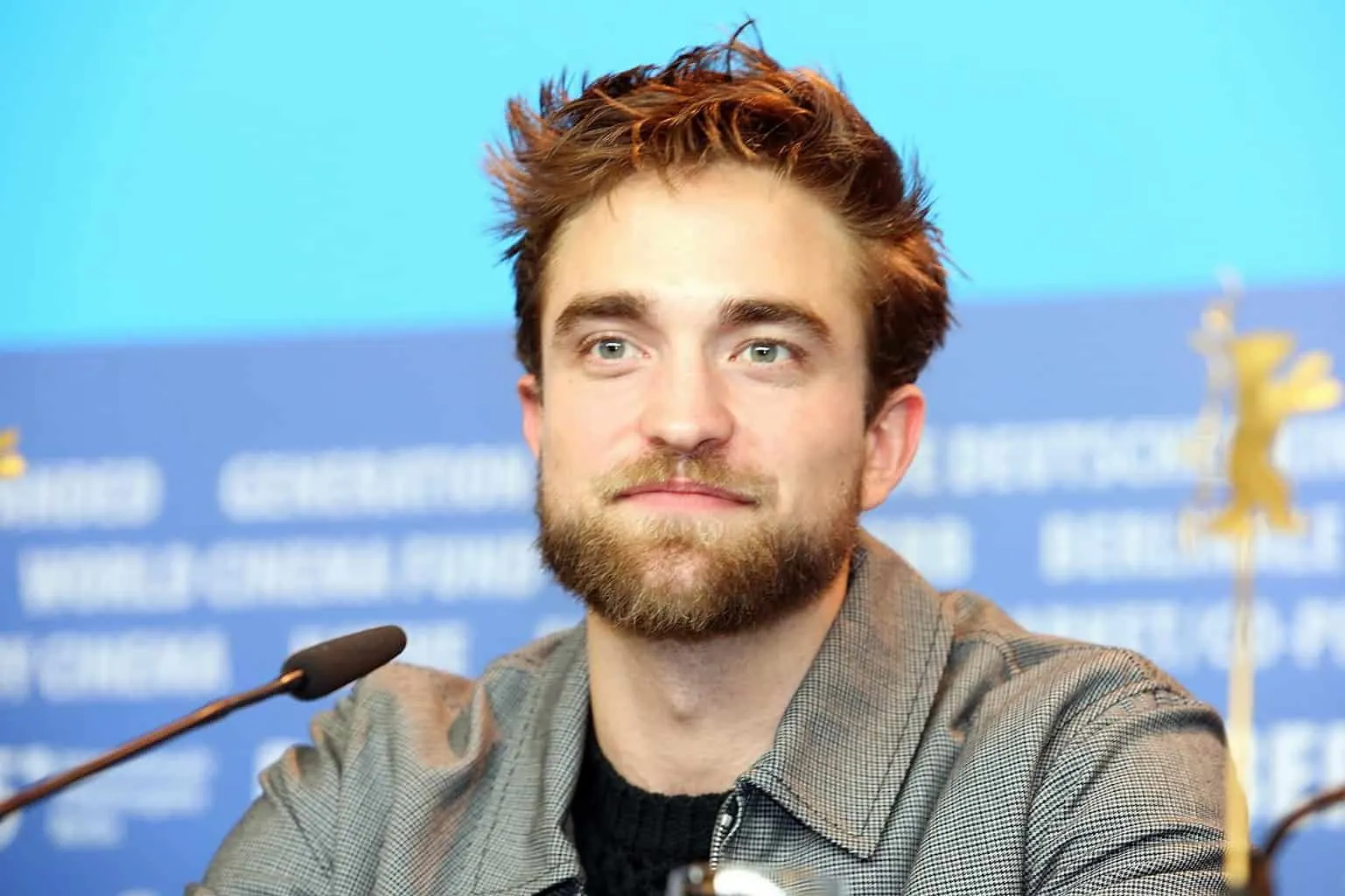 Robert Pattinson was the crush of thousands of girls when he first appeared in the Twilight movies. The on-screen love of his character has made a somewhat romantic impression on him. He is also seen with a beard and that surely enhances his hotness.
Famous Cartoon Character with Beards
#16. Alex Pettyfer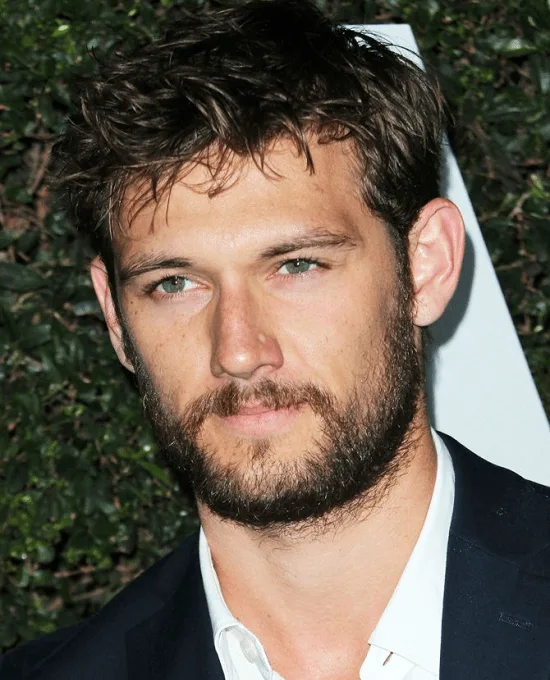 The Stormbreaker lead, Alex Pettyfer, surely has a string of hearts that beat for him. This American-English actor and model stuns in a beard and has been seen in one for a long time. The rugged beard which is spanned over his neck makes him more attractive and hot.
#17. Cha Seung Won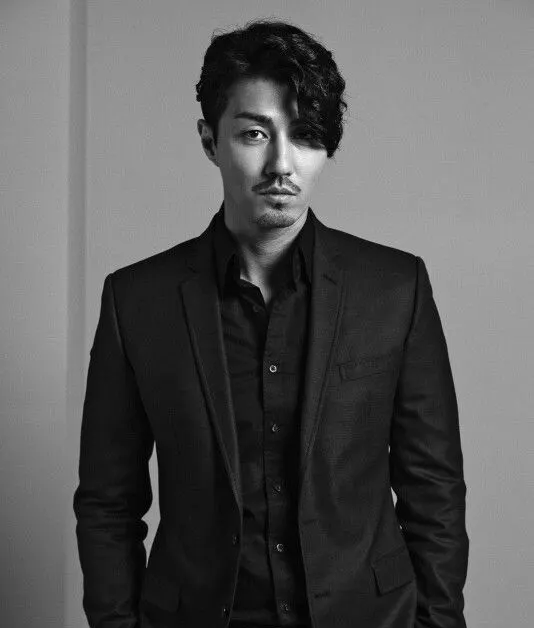 The next in line of celebrities with beards is the star from Jail Breakers and Ghost House. He has a slight hint of a chin strap with a sleek mustache which makes him irresistible. The little goatee also adds to his appeal and hotness to an extent that you just cannot resist falling for him.
#18. Channing Tatum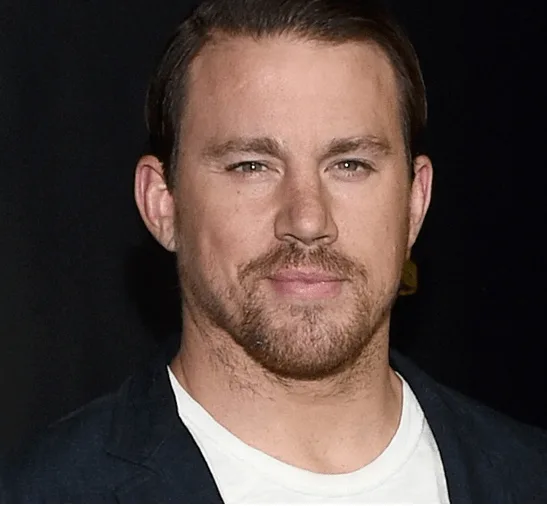 Everyone's favorite dancer from the Step Up series, Channing Tatum, sure is a heartthrob with his Light brown beard. It goes a long way in boosting up his charm and making him look attractive.
#19. Chris Evans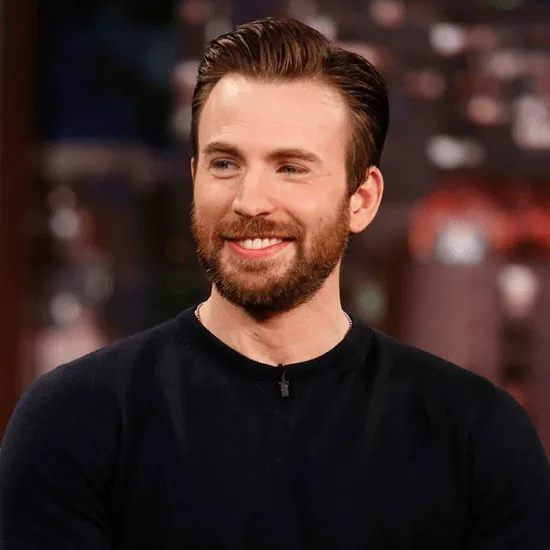 Whose heart has our lovely Captain America hero, Chris Evans, has not won so far? He has often sported a beard and every time has had people going gaga over him. This particular look here is amazing with the beard and hair dyed same to give him an easygoing style.
#20. Chris Hemsworth
Most of the fans of Home and Away were hooked to the TV show just because of the attractiveness of Chris Hemsworth. Mind you, that appeal has increased so many times since Chris has started growing his facial hair and styling them in lovely beards which make him a favorite among actors with beards.
#21. Christian Bale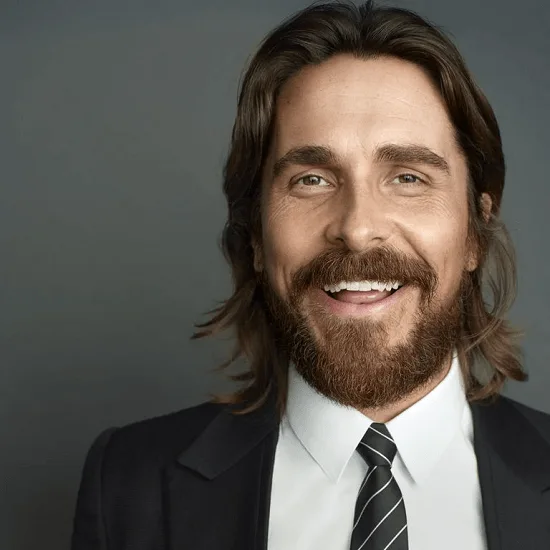 The winner of an Academy Award and a Golden Globe continues to win hearts with his sexy full beard and long hair. The casual style gets such a strong attractiveness when seen on Christian Bale. You go, boy!
#22. David Beckham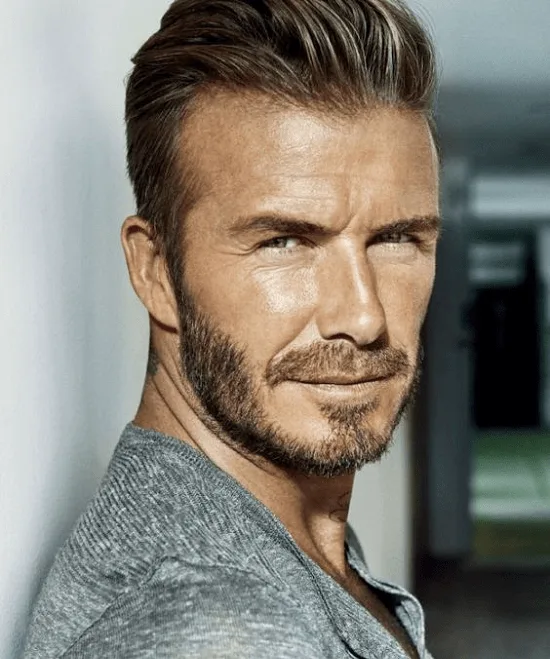 This intense-looking footballer has got his features sharpened from the days when he focused so hard on football. His beard is rather stylish with all the right angles and proper trimming which make him even more attractive.
#23. George Clooney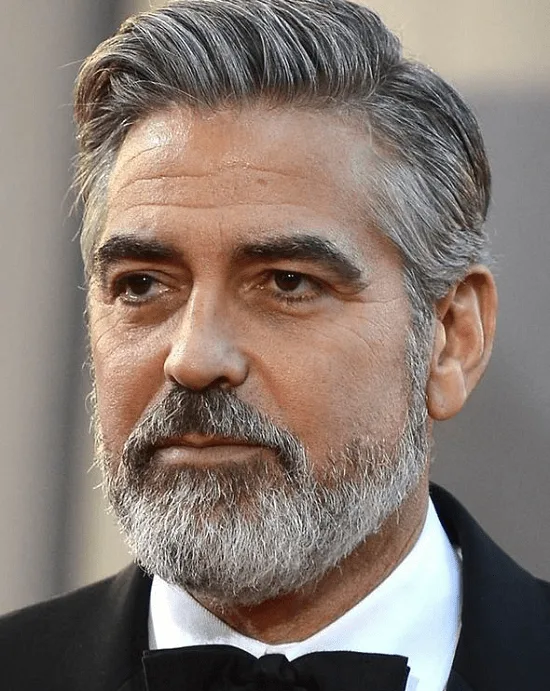 This winner of three Golden Globes and two Academy Awards continues to inspire many young stars and fans. His effortless class and charm get a whole new meaning with this grey beard and hair which show how wise he is.
#24. Heath Ledger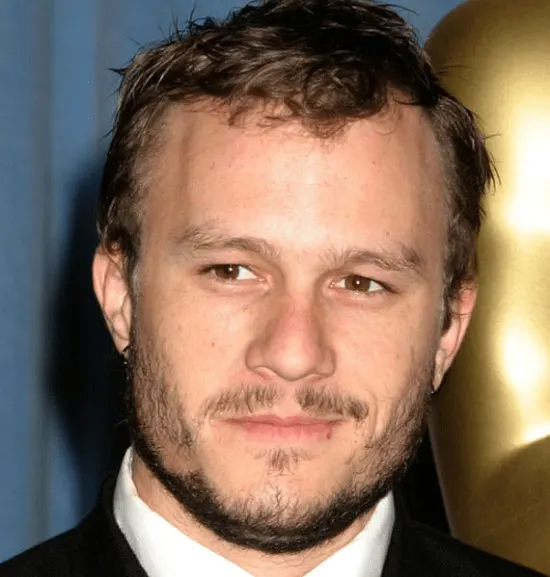 The best Joker that we know of has such an amazing fashion and style sense that we still look up to him for a style guide. Here he has a natural and rugged beard which makes him look so much more attractive and lovable.
#25. Henry Cavill
The hottest Superman that we know of makes it to the list of celebrities with beards too. And this is such welcome addition where he has a full beard which makes him look so mature and wise, while still managing to look as hot as he usually does.
#26. Hugh Jackman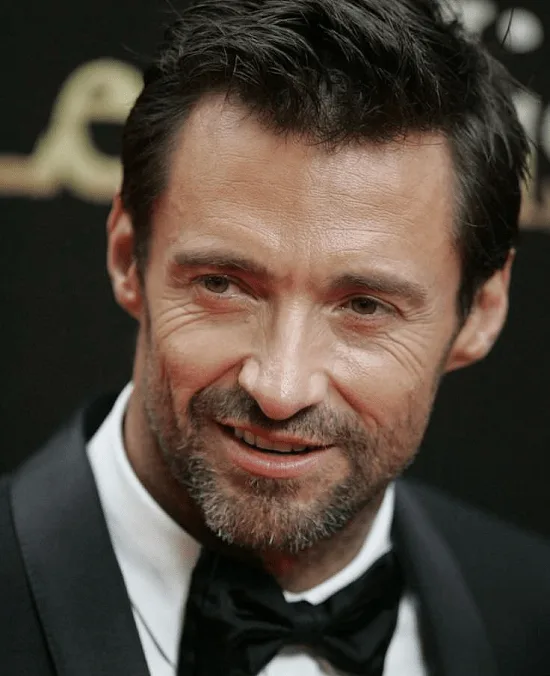 Hugh Jackman has been seen with a beard for so long that we will have a hard time identifying him without one. The famous Wolverine beard and then this one with stylish and modern trimming are all just a natural thing on his face.
#27. Idris Elba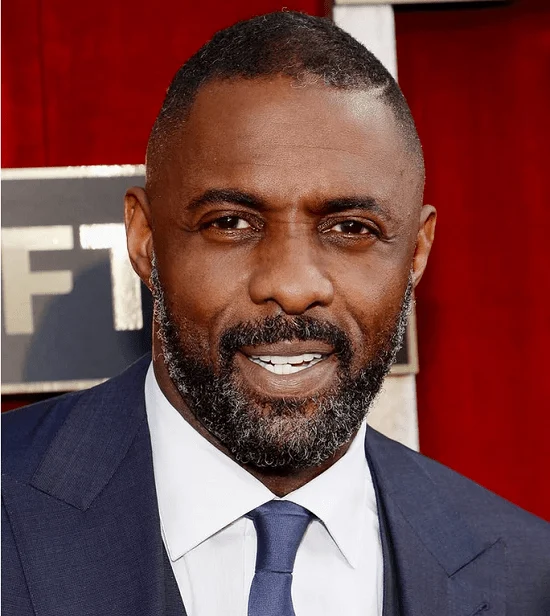 The Luther star, Idris Elba, impresses everyone with his easygoing and laidback beard style here. The beard is full and the sideburns are trimmed while the stylish haircut makes him look more charming.
#28. Jake Gillen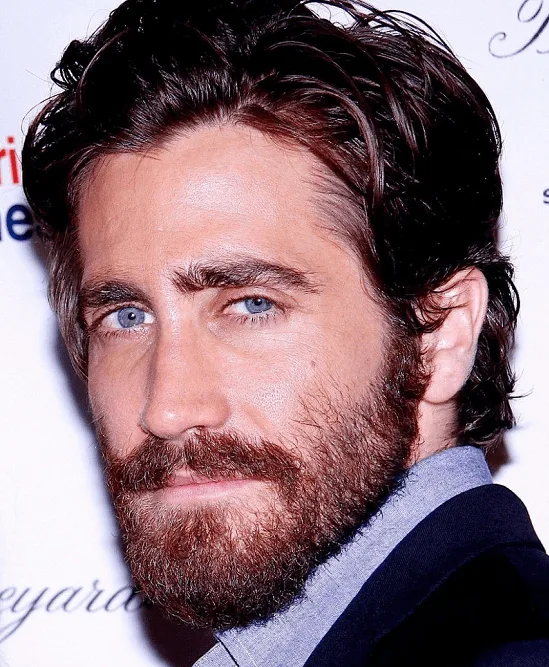 The star from A Dangerous Woman and Homegrown keeps enthralling us with his stylish and hot looks. This full and rugged beard here is something that no human can resist! The unruly hair and a full mustache also add up to the attractive part and bring out the blue of his eyes even more.
#29. James Franco
The sexy hot villain from Spiderman is hot with a beard gracing his face, or isn't he? The light beard along the jaws and slightly fuller at the chin is surely the best look that we have seen on him in a while. It sure is a standard of beard styles for actors who want to grow a beard.
Top Bearded Looks of Chris Brown
#30. James Harden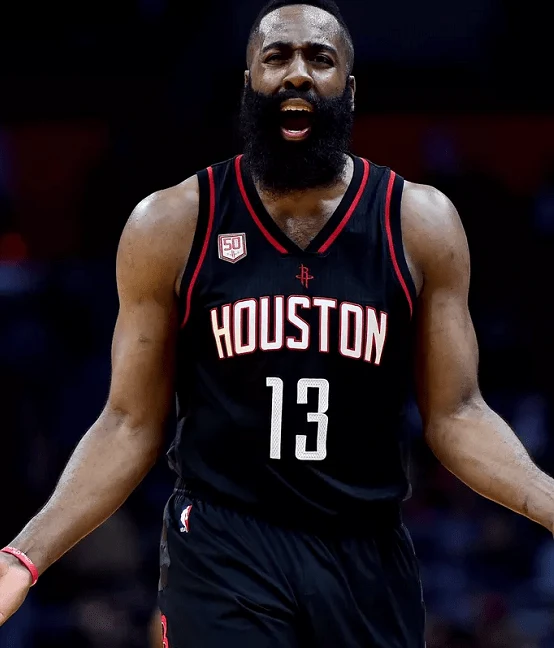 The famous basketball player is everyone's favorite and his fans love him in the full dark beard that he has. The connected mustache with the broadly covering beard and a bald head provides the celebrity with an athletic and sporty look which he surely loves for himself as much as we do.
#31. James McAvoy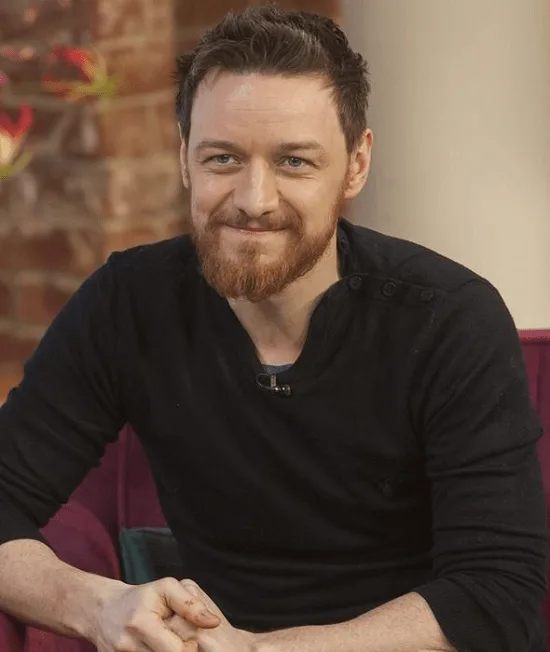 The intense Split star James McAvoy takes his physical appearance seriously and knows how to keep people hooked on to him with things other than acting. This lovely and stylish beard that he is sporting here has an artistic and attractive feel to it that is worth loving.
#32. Jamie Dornan
This sexy lead from Fifty Shades of Grey looks even hotter with a beard. Here the full beard adds more levels of appeal and charm to his personality that you cannot ignore. The styling and trimming have done their part in giving him the right look that he aimed for.
#33. Jared Leto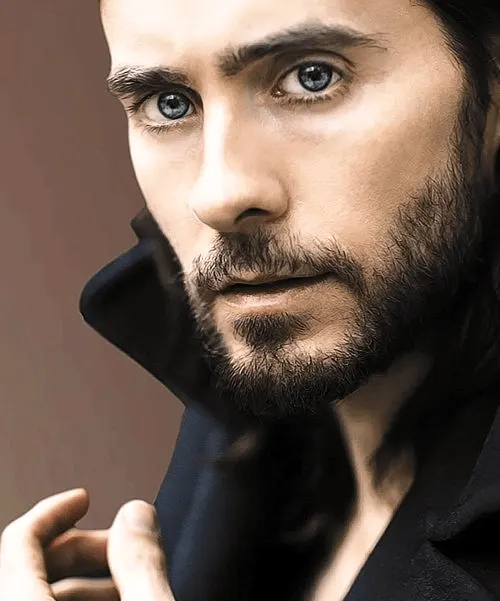 The eccentric guy from Suicide Squad keeps impressing us with his intense acting and heart stealing charm. This beard here has the right measure of roughness and fullness which makes everyone fall for him. Mind you, he looks equally hot without a beard!
#34. Jason Momoa
The intense and goosebumps raising Aquaman has some serious thing for beards. No matter the length or style of beards, which he goes for he makes it to the top of the list of hottest actors with beards. He has a very rugged and intimidating look here with long hair and a full grown beard.
#35. Jon Hamm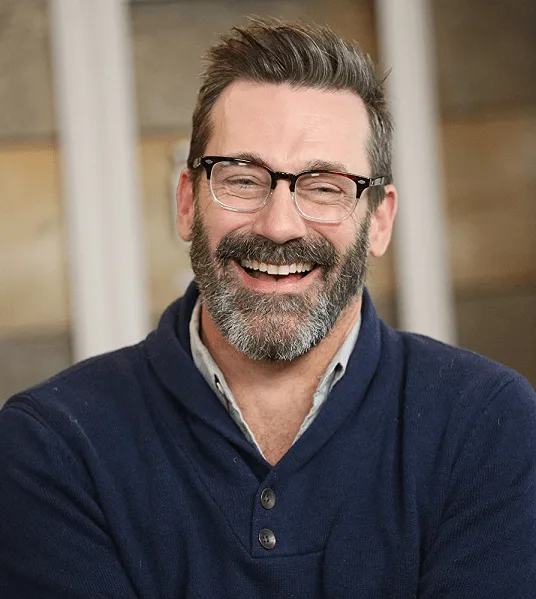 Jon Hamm has got a really fun and easygoing style here with his beard grown long with a full mustache. The least amount of trimming is required for its maintenance which is probably the reason why Jon Hamm went for this one.
#36. Kanye West
The famous rapper and fashion designer Kayne West has such a stylish and unique beard that he looks great with it. The full chin and thin mustache have a dramatic combination that instantly gets all the attention in a gathering.
#37. Lionel Messi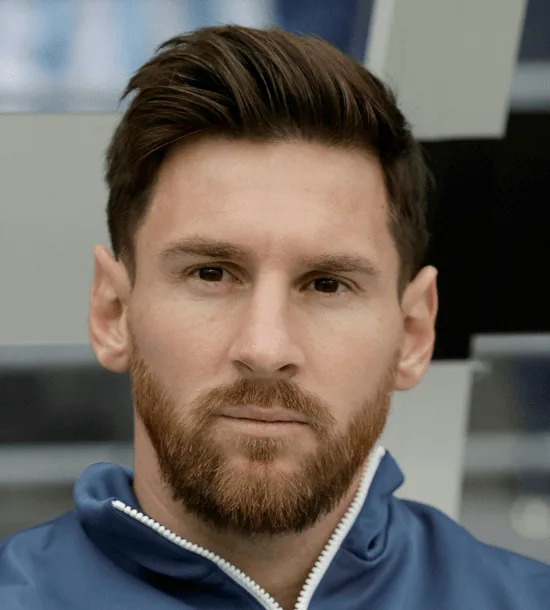 The most loved footballer has always rocked beards in one form or another. This full and elegant beard has so much character and class to it that you start loving Messi more for his style sense. This guy sure wins hearts wherever he goes!
#38. Paul Walker
The Fast and Furious series star, Paul Walker, impresses everyone with his sexy beard which lightly covers his face and neck. It is just a light sprinkling of facial hair, which brings out his lovely blue eyes even more.
#39. Pierce Brosnan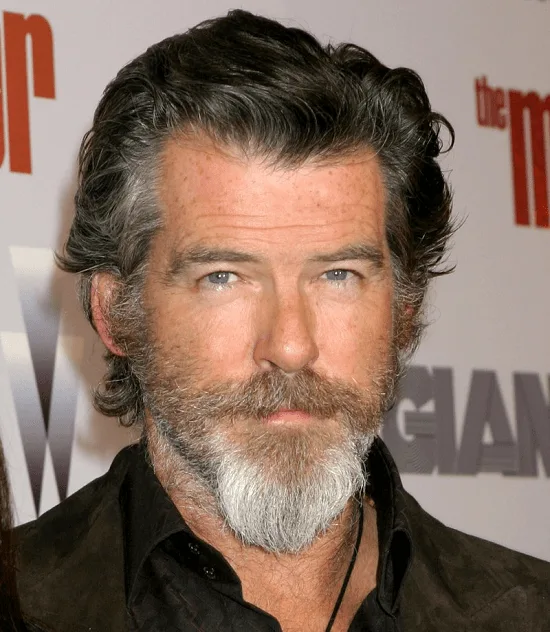 This funky and stylish beard is grown quite long with a full and discreetly curved mustache. The wild and fun beard is all that you need to show that age is not something that can restrict you. You can look as cool as you want to without having to worry about the grey of your hair. This sure is a nice addition to our list of actors with beards.
#40. Prince Harry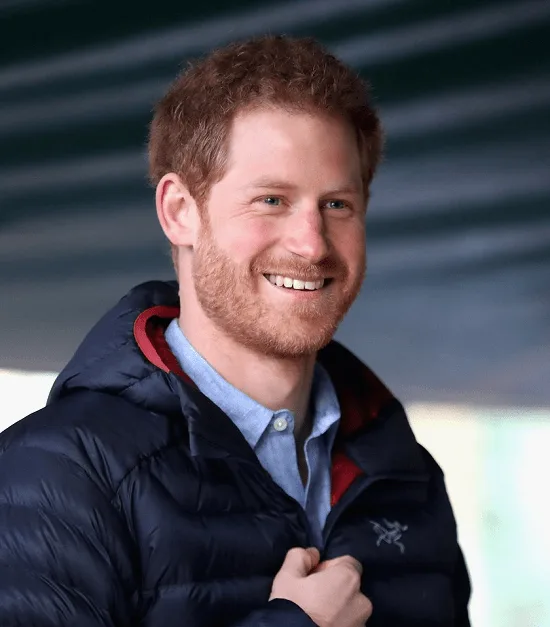 Our newlywed favorite Prince keeps getting more adorable every day with his lovely style and an even lovelier personality. His natural and medium length beard makes him an instant favorite of everyone that he meets wherever he goes.
#41. Ricardo Kaka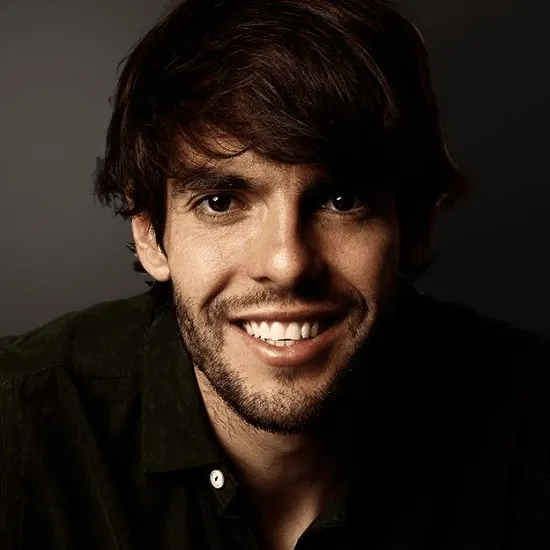 Every fan of football knows this hot football player who is also a style icon since he has tried such stylish and artistic hairstyles and beards that you cannot help wondering about his fashion sense. This light and rugged beard here is our favorite one on him so far.
#42. Russell Crowe
The famous Robin Hood and Gladiator star have a massive fan base because people love his work so much. He is intense and highly focused on his work which makes this beard the perfect style choice for this lovely old lad. We can surely learn a thing or two from him when it comes to styling a beard.
#43. Sean Penn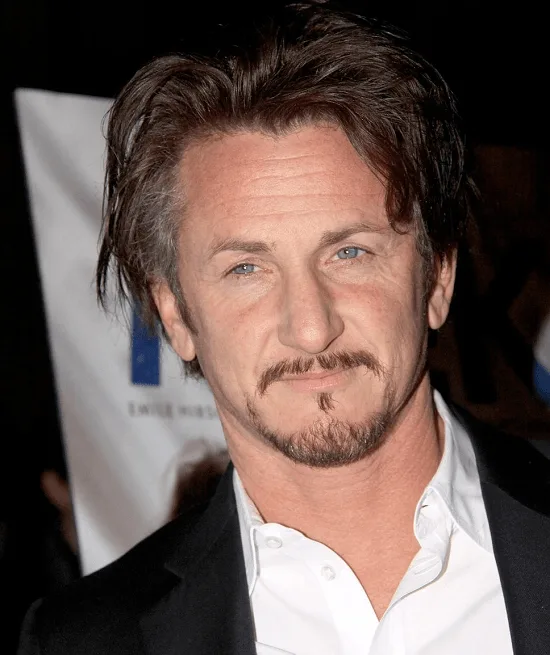 The winner of two Academy Awards for his stunning performance in Mystic River and Milk has a knack for trying unconventional and intense looking beard styles. This guy has a lot of tricks up his sleeve when it comes to distinguishing himself from celebrities with beards Right here he has a thin chin strap which has a rough and rugged feel but adds a lot to his appeal and charm.
#44. Sebastien Chabal
The middle-aged Sebastian Chabal sure knows a thing or two when it comes to grown long and funky beards. His facial hair covers most of his face and makes him look more friendly and kind instead of giving a wild and frightening feel.
#45. Tom Cruise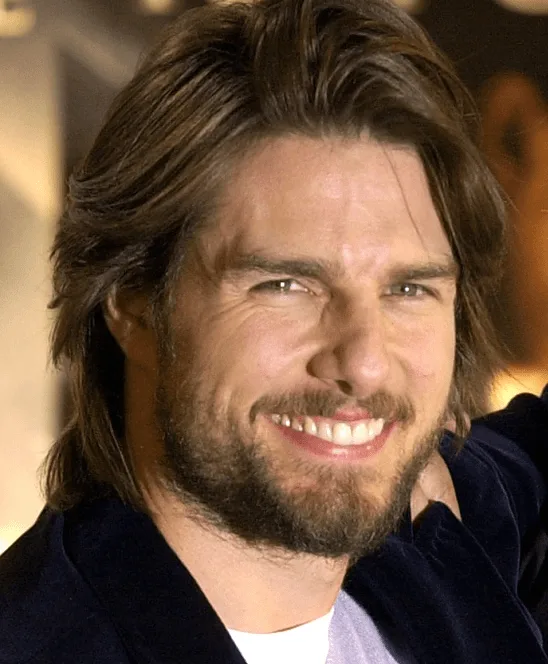 The Hollywood star has so many women falling for him as we speak as he is true ladies' man. This beard suits him a lot as it brings out his fun and artistic side. The beard is medium length and has a natural charm to it which increases marginally with the long hair that falls down the sides of his face.
#46. Virat Kohli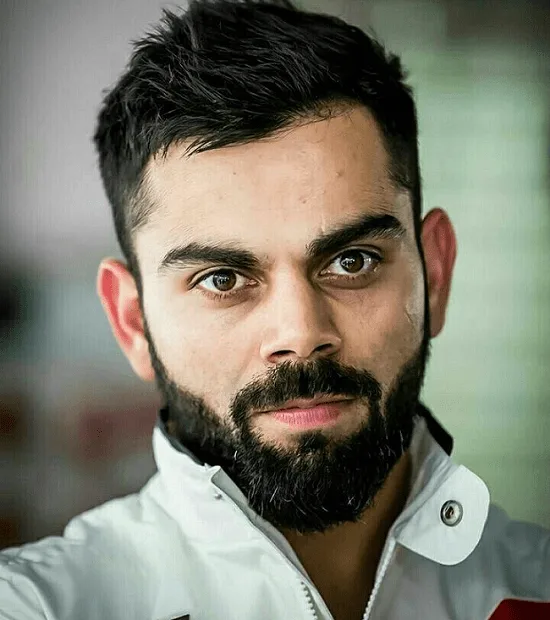 This newly married Indian cricketer has always been seen in a beard as beards suit him so much. The well-trimmed and perfectly styled beard here is a favorite of all the Kohli fans who are dying for having a selfie with him. The full mustache, which he rocks is absolutely lovely and stylish.
#47. Will Smith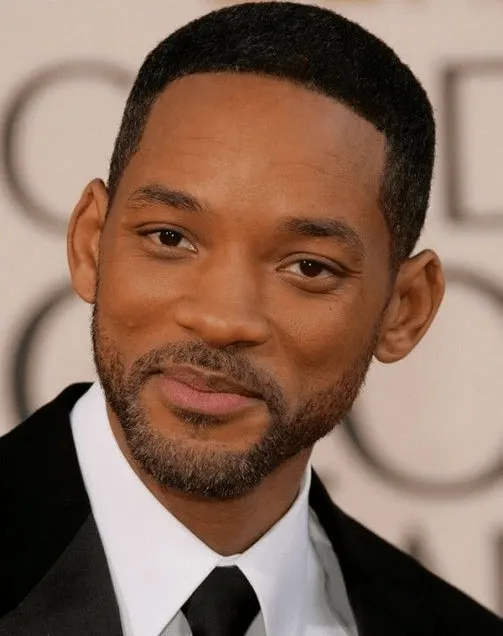 Will Smith is an attractive guy who always gets into the category of famous actors with beards as he has had stylish and impressive beard styling going on for him for years on end now. Here he has a cropped short chin strap which goes perfectly with his stylish burr cut.
#48. Zayn Malik
The lovely ex-Directioner and the rising star has been a style icon for many years now. He has a lovely rugged and full beard which accentuates his facial features and makes him look like the true star that he is. Zayn surely has people falling for him all over the world.
#49. Adam Stephen Clayton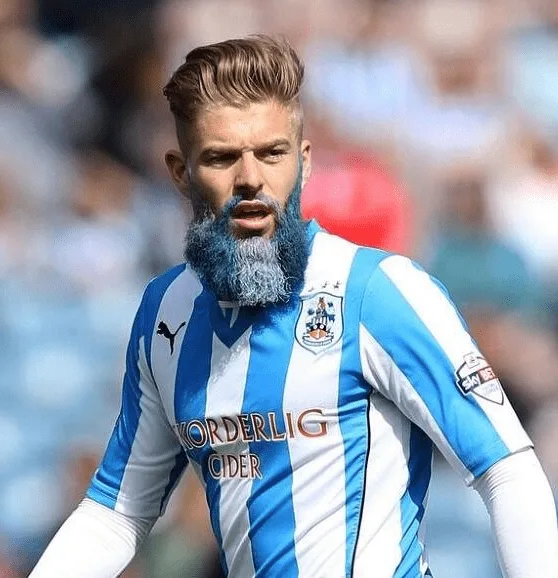 If there is one footballer who has gone unconventional with his styling and beard, it is Adam Stephen Clayton. In this beard, he has multiple shades of blue dying his beards which are a far cry from the hair that he has. This contrast makes him look even more attractive and fun.
#50. Ben Affleck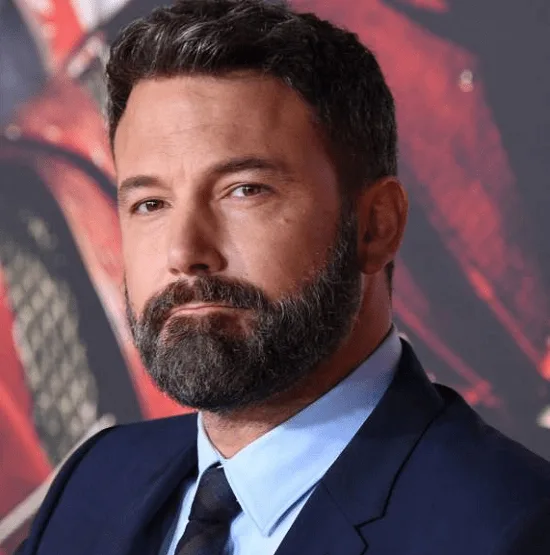 Our current Batman is more than just extraordinary awards winning actor. He has incredible styling sense and has a lovely full beard here. The beard is simple and ordinary, but the trimming around the edges makes it stylish and quite impressive.
#51. Bradley Cooper
Bradley Cooper has become an almost permanent name in the list of celebrities having beards as he owns beards in a way that leaves us impressed and intrigued. This guy knows how to work his magic to attract people by rocking his customary beard with a nice suit.
#52.Ricky Martin
Ricky Martin is a king of beards as he always manages to look classy and sharp even with beards. This overgrown stubble looks hot and appealing which is sure to win the hearts of all the ladies around him. This beard looks equally attractive even when he is not dressed up as sharply as he is dressed up here.
#53. LeBron James
This famous sportsman knows how to keep the athletic personality even when he is off the court. The elegant and well-styled beard here does justice to his facial features and personality so perfectly that we are sure that he won't change this style any time soon.
#54. Donald Glover
Donald Glover is a hot celebrity having beard who knows how to wing every style and modify it to suit his beard. His unruly thick hair is the perfect match to his full and rugged beard which creates an overall funky persona that Donald has.
#55. Tom Ford
This classy actor knows how to bring sophistication and finesse to beards as he has his beard trimmed so nicely and impressively. We bet that he has a whole set of tools that he uses just to style and touches upon his beard!
#56. Justin Theroux
Justin Theroux surely knows how to pull off any fashion trend with his customary beard. He has rocked it on so many red carpets now that it has become a style symbol for many celebrities with beards.
#57. Joe Manganiello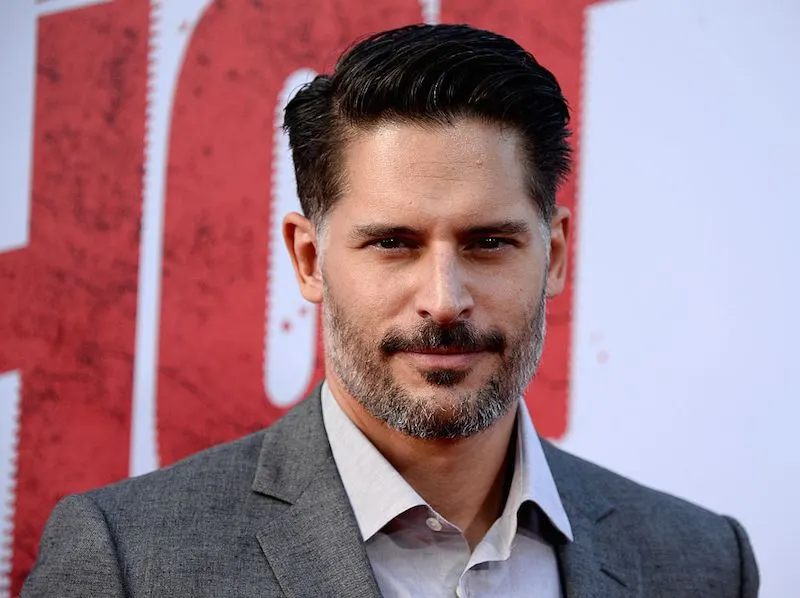 Joe has a sexy little beard which makes so much character and appeals to his calm and collected personality. He can look great in anything, no matter how classic or unconventional it is.
#58. Armie Hammer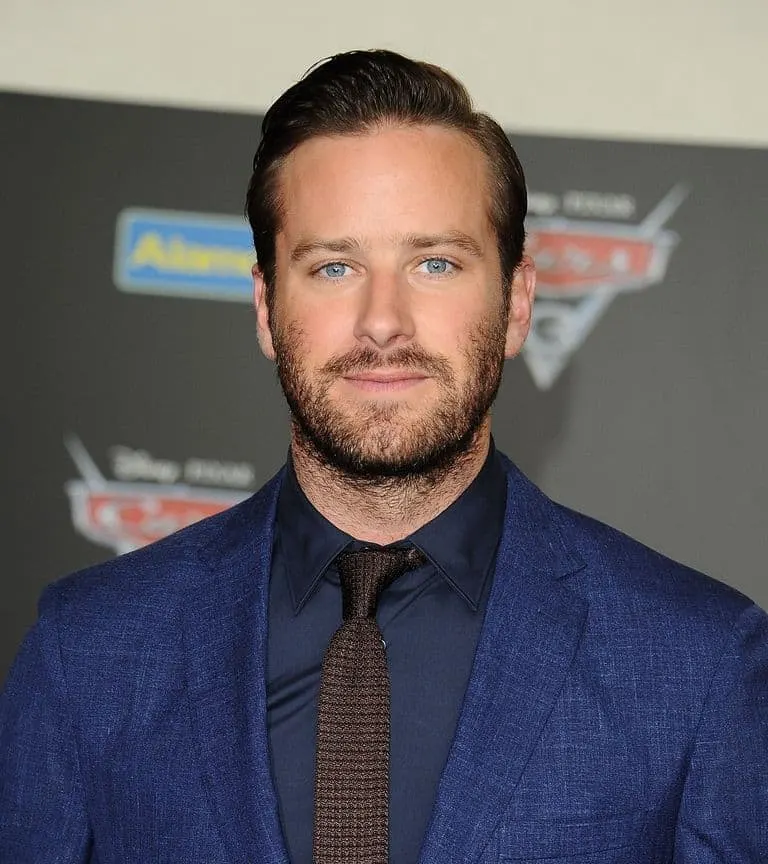 Armie Hammer here rocks the classic Hollywood beard with such class and sophistication that you cannot resist loving it. The beard is grown all over the neck too and makes it look even more stylish.
#59. 50 Cent
50 Cent sure knows how to style up his beard and have his fans love him even more for it. He has a sleek and properly trimmed beard which goes a long way in increasing his natural charm.
John loves to sport beards and we have seen many alterations of beards on him throughout the years. We can surely learn a lot from him when it comes to styling our beards.
#61. Kit Harrington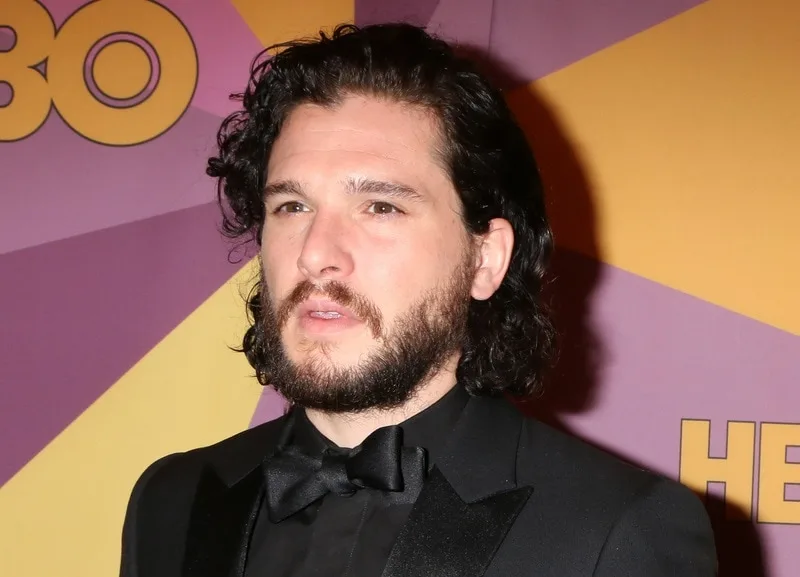 Kit Harrington has been wearing a full beard ever since playing Jon Snow in Game of Thrones, and sometimes even a stubble. He's been wearing a beard for so long now it's hard to imagine him without one.
#62. Sergio Ramos
Sergio Ramos started off with a stubble early on in his career, but as his play matures so does his beard it seems.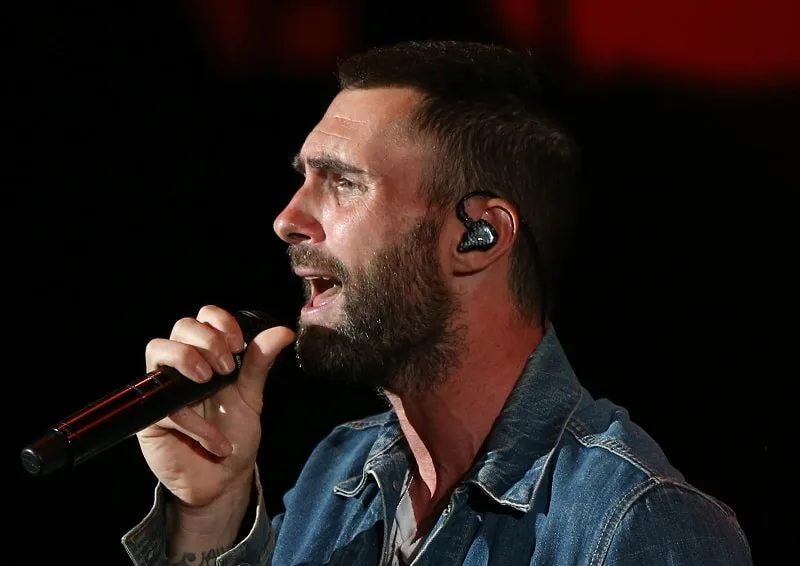 The Maroon 5 singer and front man has almost always worn a light stubble. But these days he seems to have an intentionally unkempt heavy stubble, which as you can see, is a great beard style if you can pull it off.
#64. Peter Dinklage
Peter Dinklage is another Game of Thrones actor who has seemed to become everyone's favorite. His beard styles are as memorable as his personality.
#65. Khalid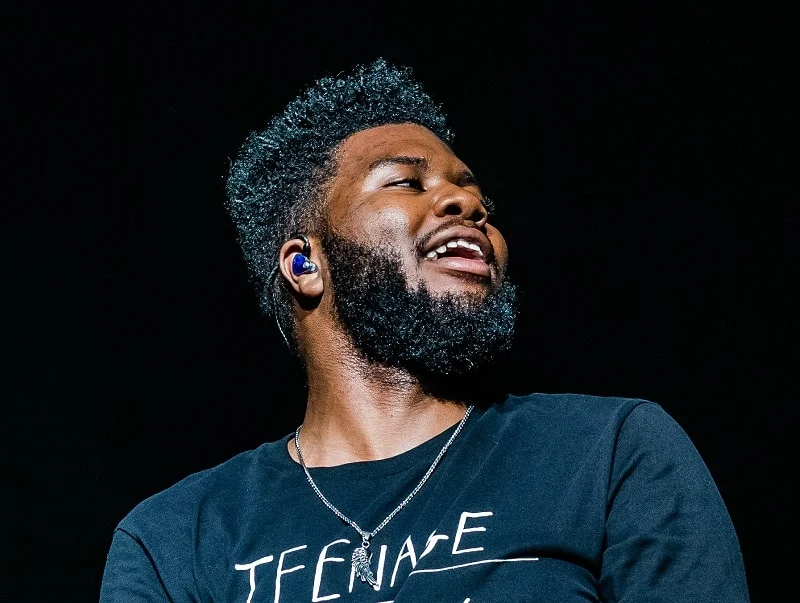 Ever since his hit single "Location" Khalid has surfaced into the spotlight with his beard being one of the most recognizable aspect of him apart from his voice.
#66. DJ Khaled
DJ Khaled became famous of off Snapchat for his personality, his beard being the most recognizable factor about him. A full beard with nicely defined cheek lines is all that's needed for someone like DJ Khaled to pull off a beard look.
#67. Drake
It seems like there aren't enough artists and musicians who don't sport a beard. Drake has one of the most iconic beard styles in the industry.
#68. Mark Ruffalo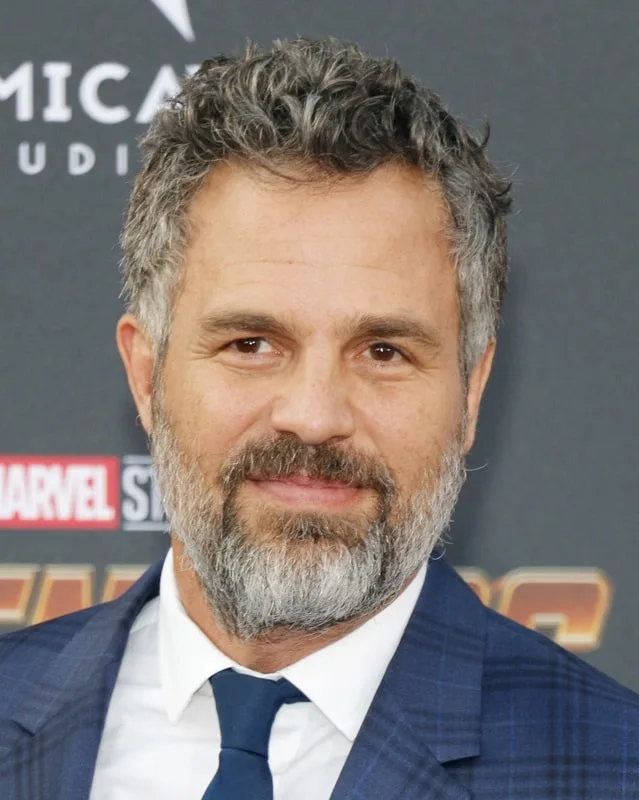 Mark Ruffalo used to be clean shaved all the time before, but recently you can spot him with a full beard almost everywhere.
#69. Charlie Hunnam
Maybe it's because of his role as the leader of the fictional bike club and popular TV show Sons of Anarchy, Charlie Hunnam has always had a biker look with this specific beard. Other than that, he's regularly worn a light and heavy stubble as well.
#70. Chris Pratt
Chris Pratt started getting popular since his days in Parks and Rec, but these days, ever since becoming Star-Lord, you will barely spot him without a beard.
Celebrities are the trendsetters in recent times. So, what beard style they are having today is the trend of tomorrow. That's why they are followed so carefully. The list of best celebrities with beards is a tough one to conclude. We have enumerated only 60, you can make your own list.