Comedians may make the world laugh with their jokes, but they take their beard style seriously. Most of them continue to evolve their facial hairstyle over the course of time, probably due to age.
A common trend you'll notice among comedians with beards is that they usually keep the length of their beards between short and mid-length. Also, many of them like to rock a stubble beard, making a neat look.
However, they are still able to pull off a unique style that becomes a part of their personal brand. Let's take a look at 20 comedians and their beard styles so you can find one that inspires you to look like them.
Comedians With Beard
In the world of stand-up comedy, there are a number of bearded comedians who are redefining humor. These comedians are not afraid to push the boundaries of what is considered funny but their beard styles are rugged and masculine.
1. Bill Burr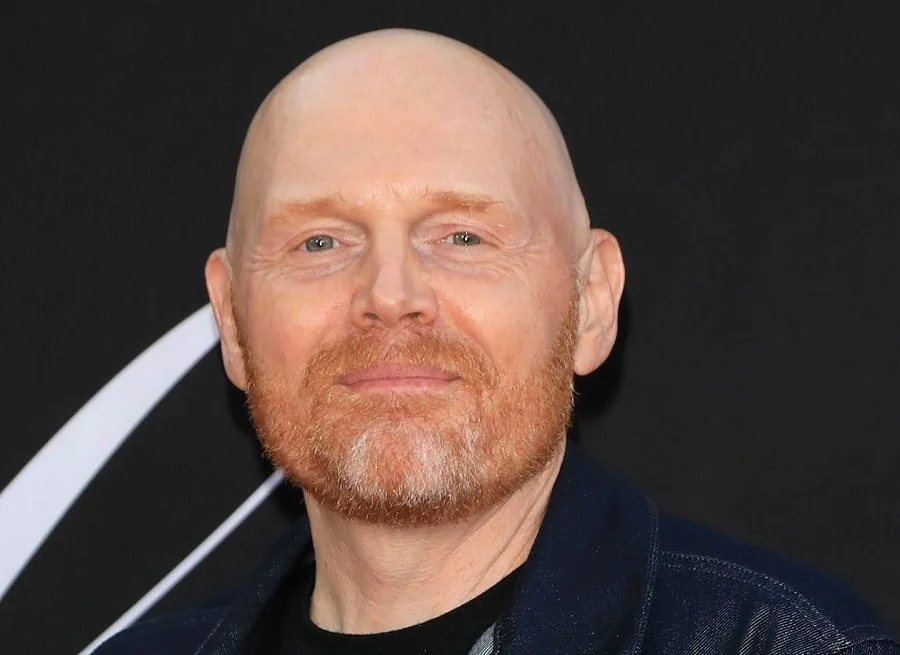 Bill Burr didn't always keep a beard. He's gone from a clean-shaved look to the more scruffy style with stubble on his face. However, the stubble has now grown enough to become a short ginger beard. He rocks this beard with a bald head.
2. Andy Samberg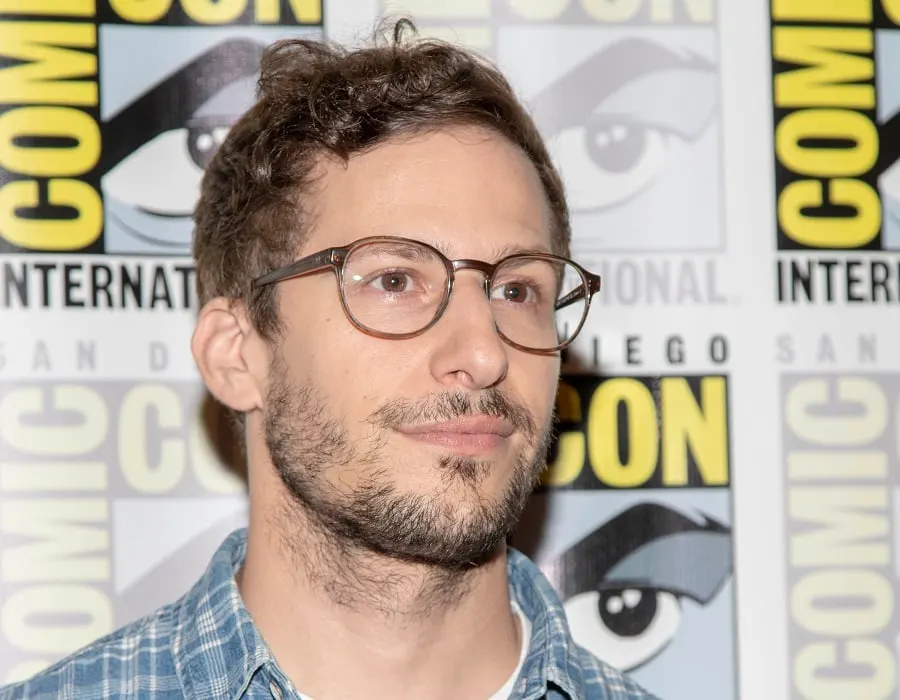 Andy Samberg is one of those comedians with beard that aren't overly interested in a crafted beard. He has a patchy beard, so he prefers to grow only stubble that covers his face and neck.
3. Jim Gaffigan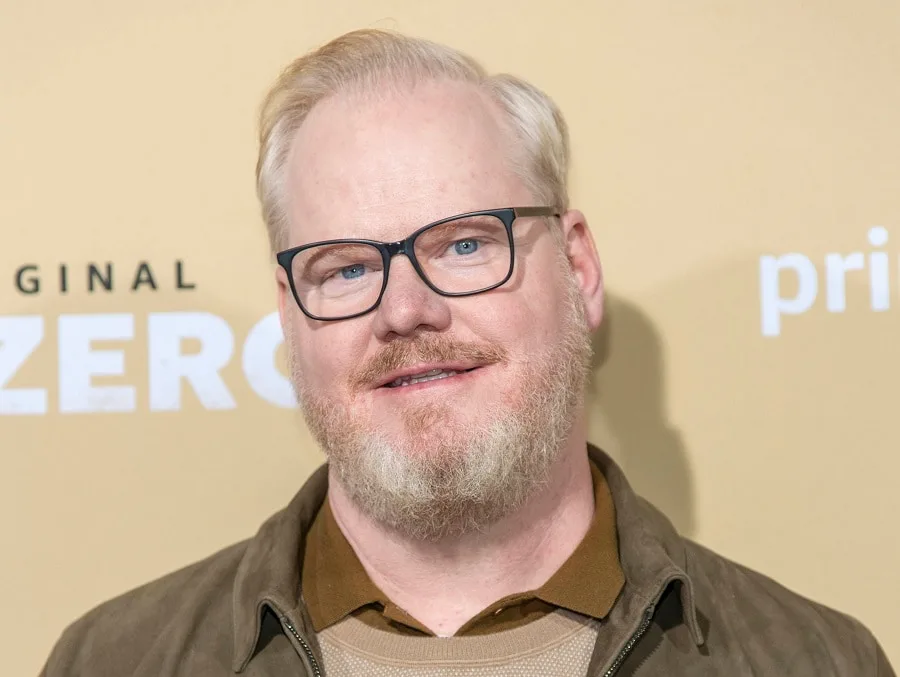 Jim Gaffigan's is what you would call a short beard. It goes several millimeters beyond a stubble. His beard is slightly bushy, and quite interestingly, it has multiple tones. The mustache is clearly darker than the beard.
4. Kevin Hart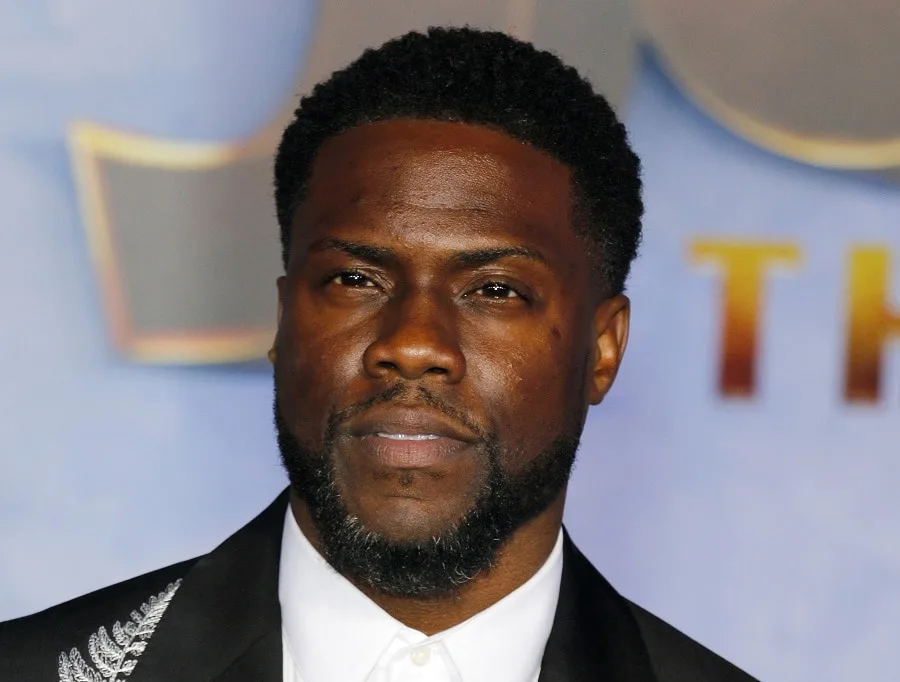 You have to admit that Kevin Heart isn't just a comedian with a beard–he's a movie star too. The African American celebrity has a goatee beard that extends to his neck and does not connect with sideburns. The beard is very well-trimmed, if it were not connected, it would have been a beautiful pencil mustache.
5. Reggie Watts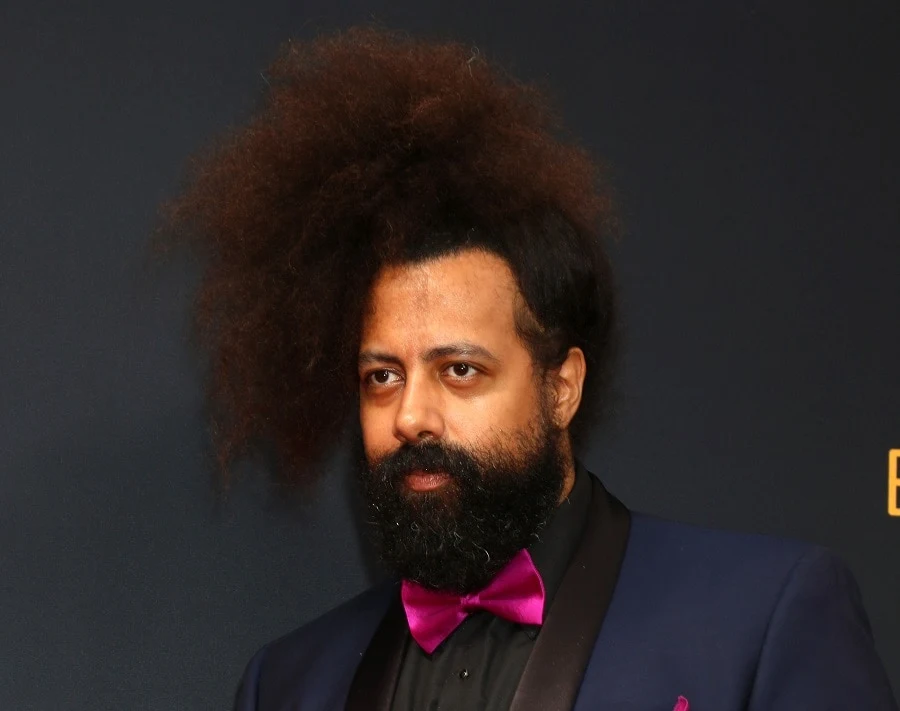 The power beard that Reggie Watts has makes him look more like a model than a comedian. It's a full beard that isn't very long. The thick mustache covers the upper lip, but you can't look at him and not notice the top-knotted long afro.
6. Wyatt Cenac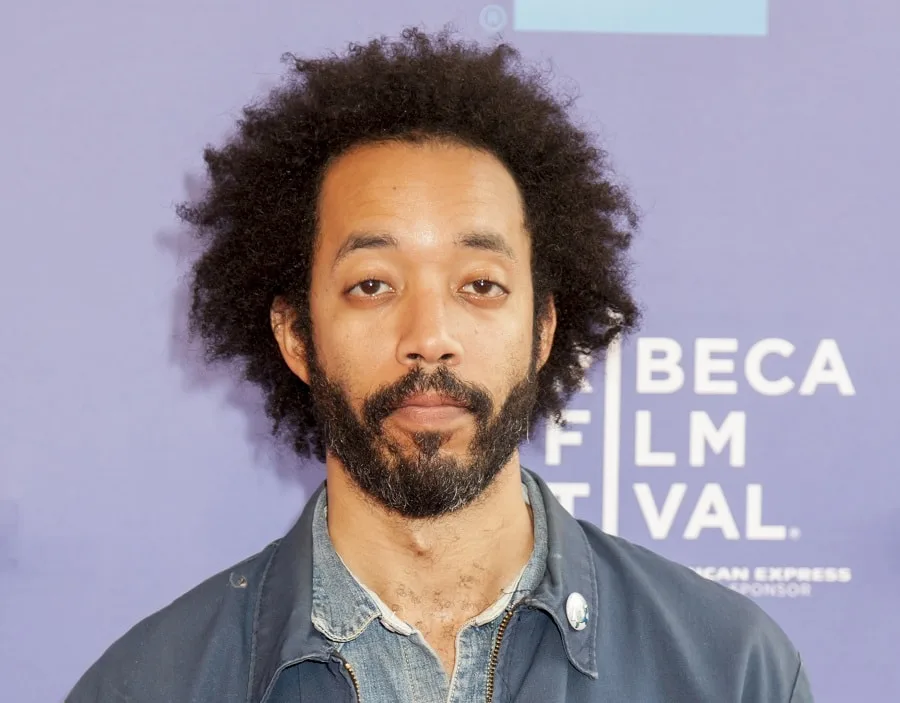 His face is oblong so the choice of a short beard is a clever pick. Wyatt Cenac's short beard is scruffy and has hints of salt and pepper. This beard with untamed afro covers his oblong face really well.
7. Louis C.K.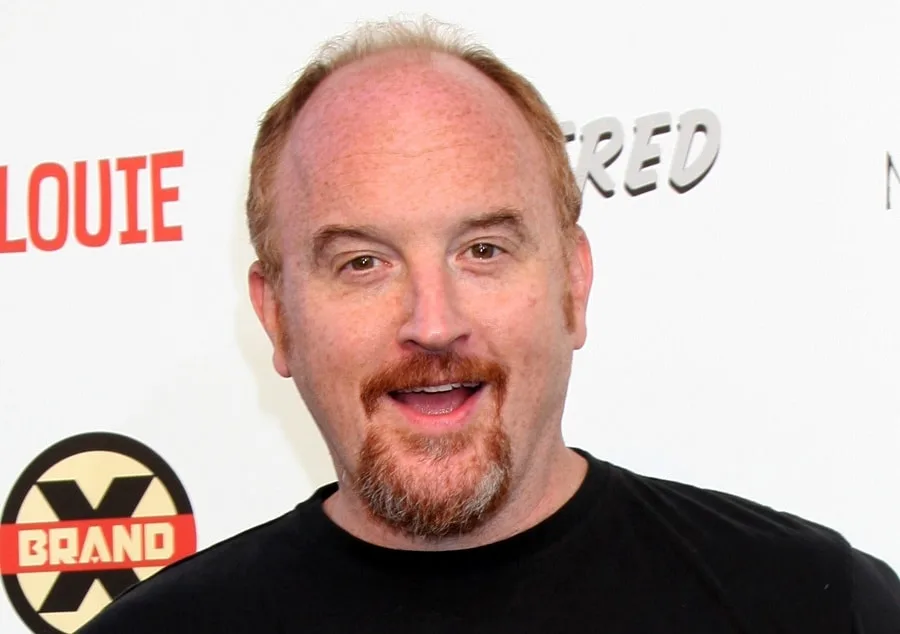 He is the first comedian with goatee beard on this list. Louis C.K. goes for a red goatee with a mustache. You can see grey hair in his goatee, but the mustache doesn't seem to have it. The goatee is short and stubble-like.
8. Jon Dore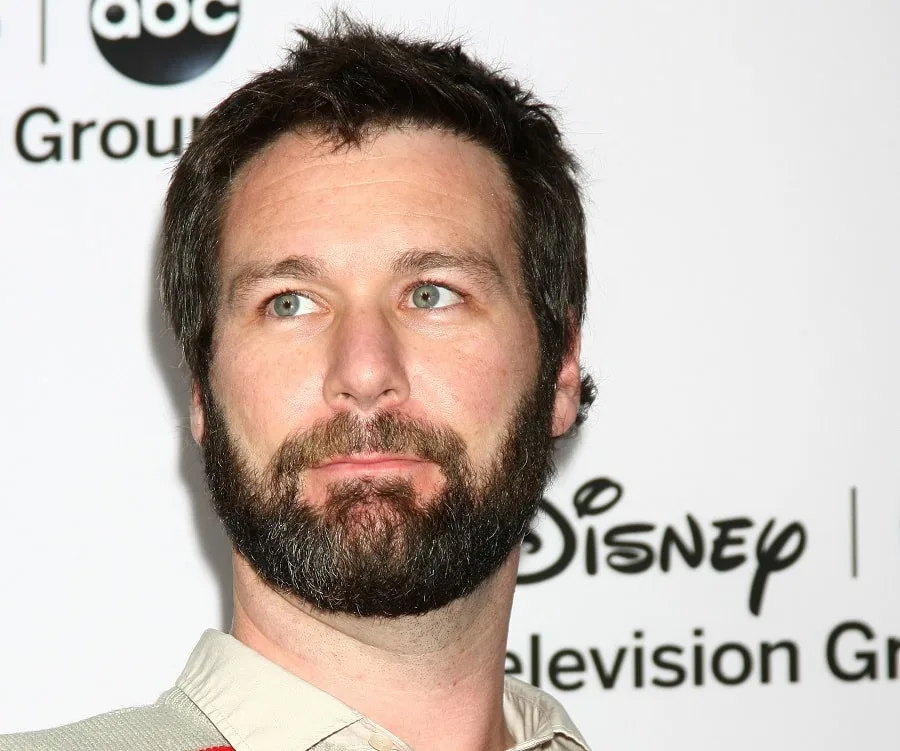 The interesting thing about John Dore's look is that there is great symmetry between his hair and beard. The short spiky fringes go really well with this short yet thick beard. It's a full beard with shaved neck.
9. Ricky Gervais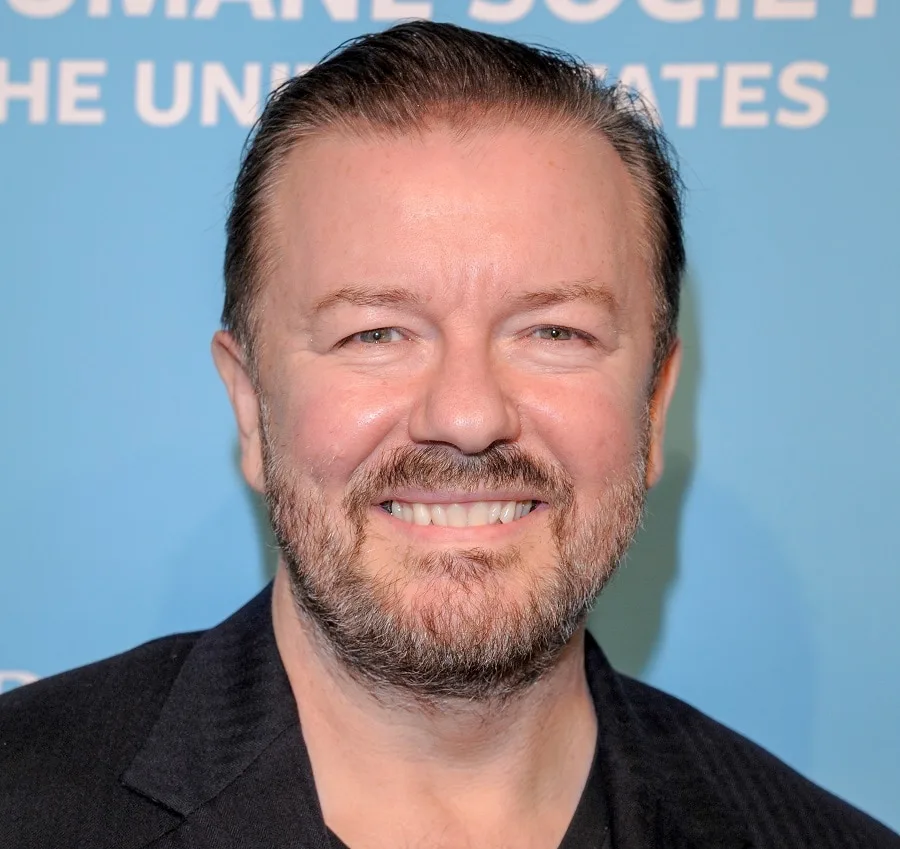 Like Bill Burr, you've probably seen Ricky Gervais with a clean shave in the past. As for his beard, you might even call it heavy stubble when you see it from a distance. The salt and pepper effect is very strong in his beard.
10. Keegan-Michael Key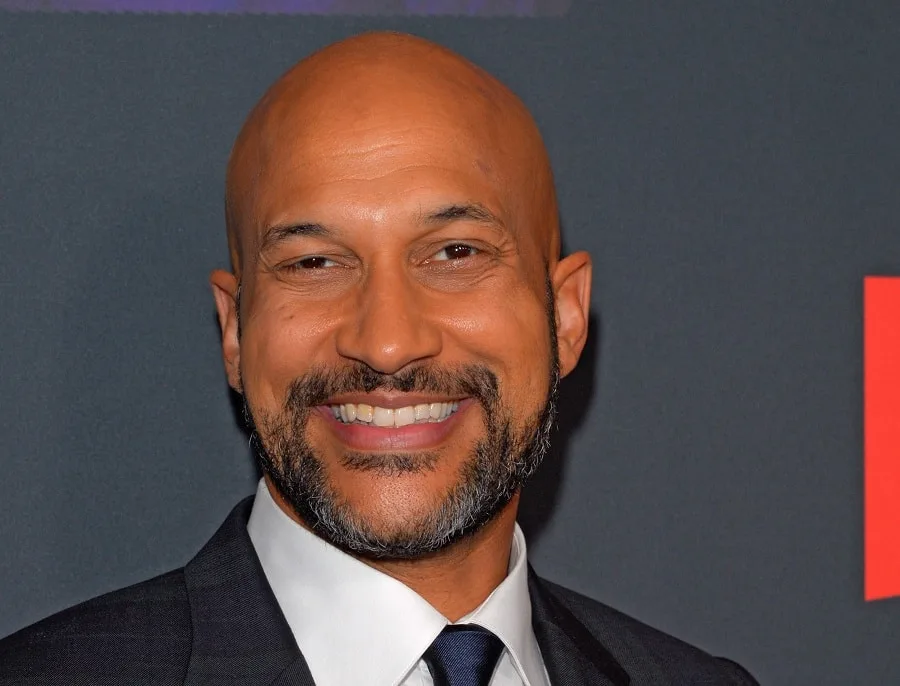 Keegan-Michael Key may wear a hundred different wigs and beards in his famous Key & Peele show, but his real beard is a salt and pepper patchy beard that he likes to sport on a bald head.
11. Trevor Noah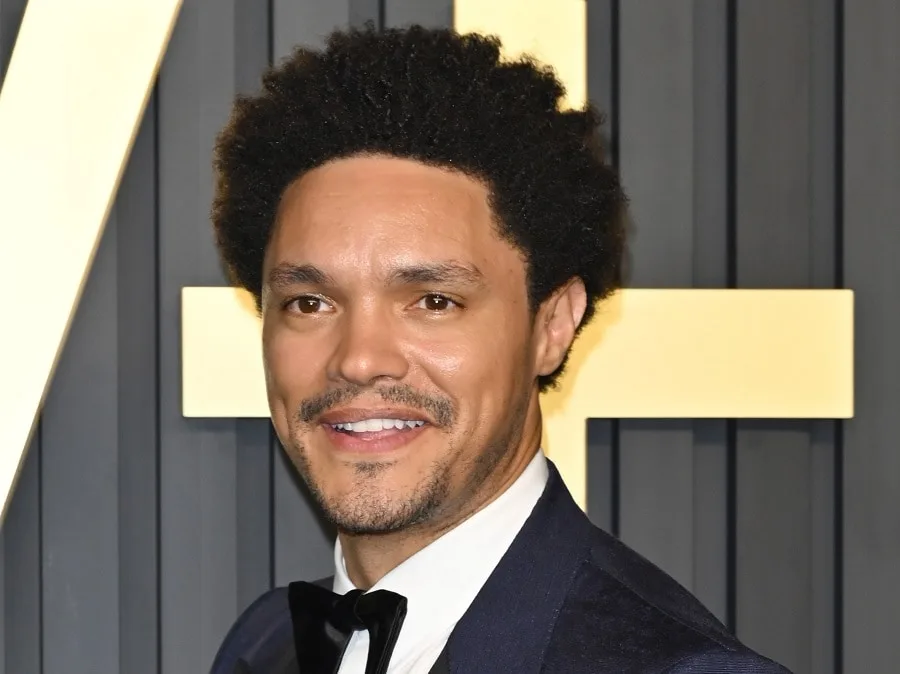 As said earlier, many comedians with beard like to go for a stubble or short beard. Trevor Noah is no different. It's clear that his beard is quite patchy, but the light stubble suits his face a lot.
12. Patton Oswalt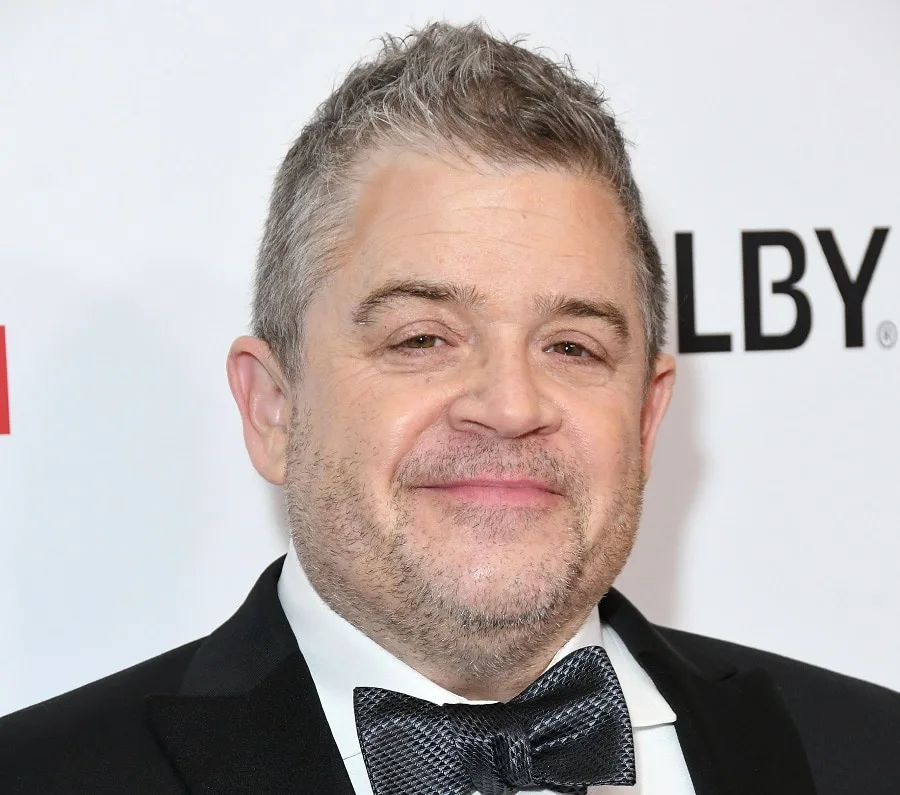 It seems as though Patton Oswalt has equal number of dark and grey hair in his beard. The scruffy 5-day stubble with grey hair suits his face a lot, especially with a trendy spiky haircut with slightly tapered sides.
13. Chris Rock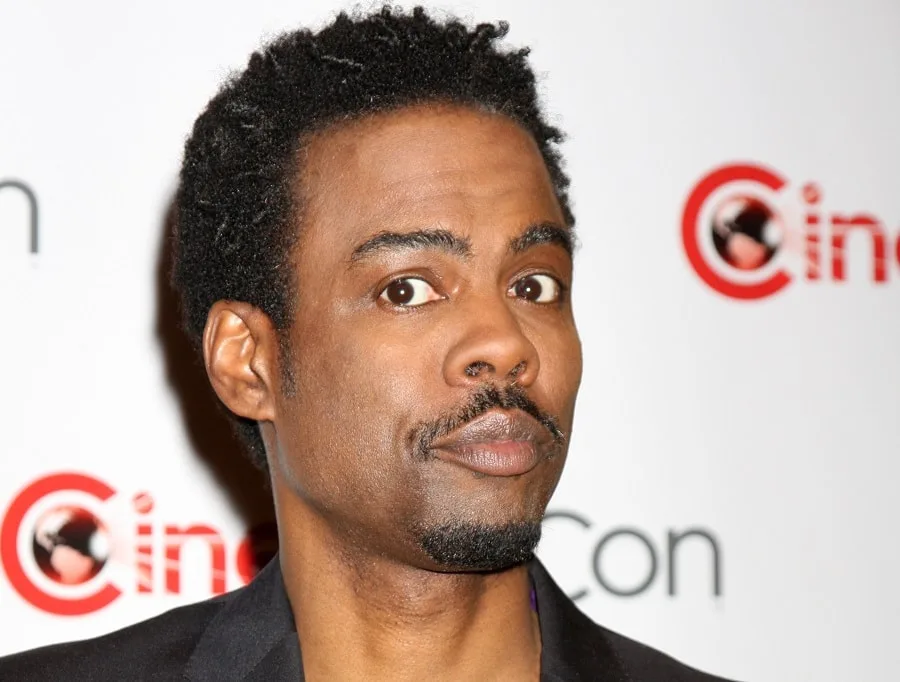 You'll notice that actor and stand-up comedian Chris Rock usually likes to go for a neat and sharp look, as is the case here. The hair is short, and on the face, he has a petite Egyptian goatee. His mustache is just as thin as his sideburns, which collectively adds to the look.
14. Steven Wright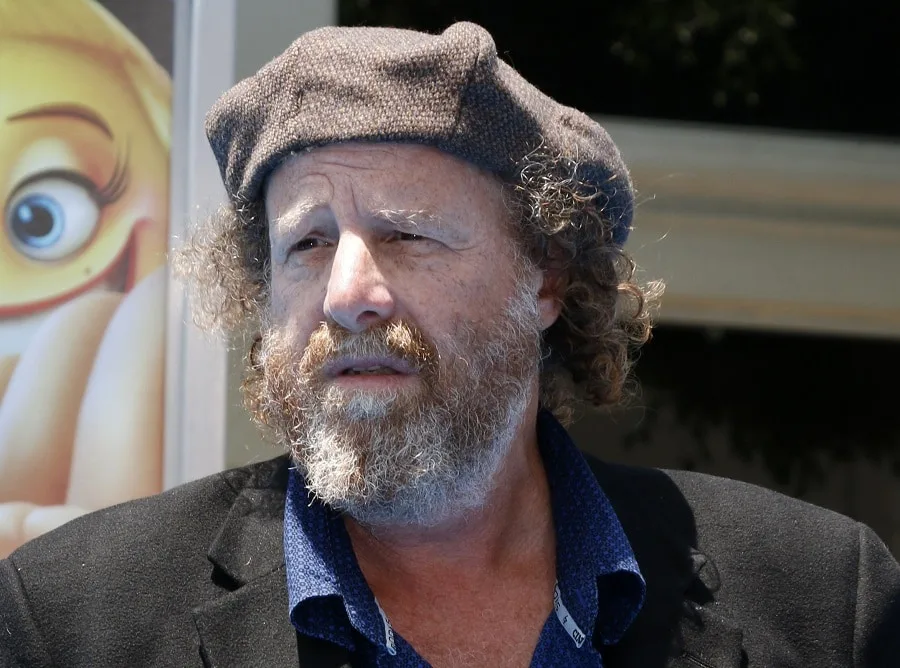 A very small part of Steven Wright's face is visible due to a thick, curly, and full beard. The beard has a big portion of silver hair, especially along the neck. His curly hair adds even more to his unique look.
15. Conan O'Brien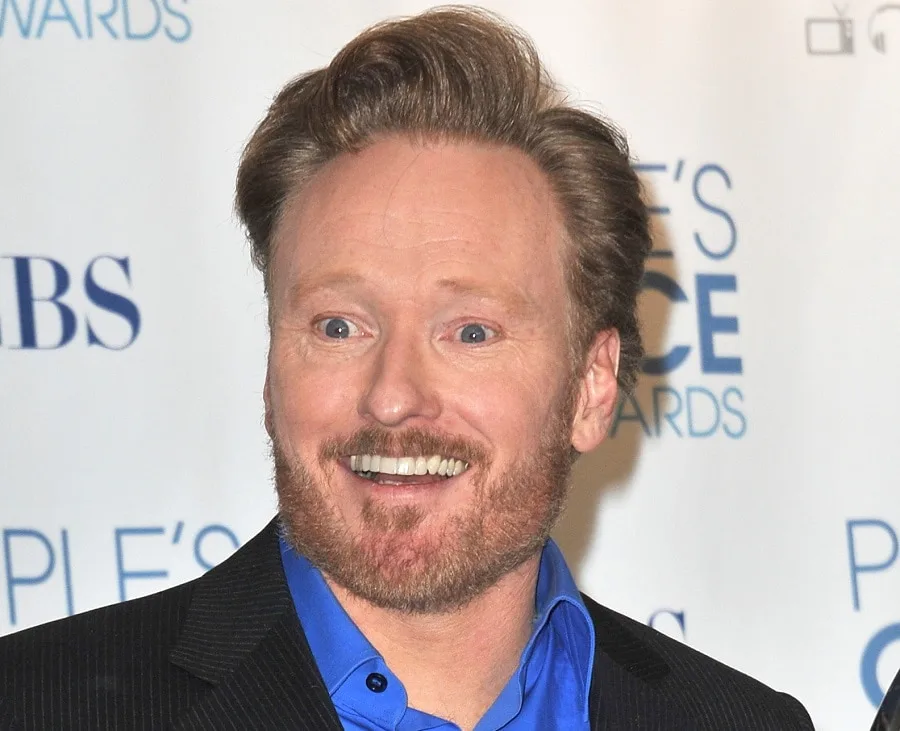 He's one of the comedians with beard who you have seen without a beard for many years. He grows a short red beard, and according to him, the reason for the beard is his hatred for shaving too frequently.
16. David Cross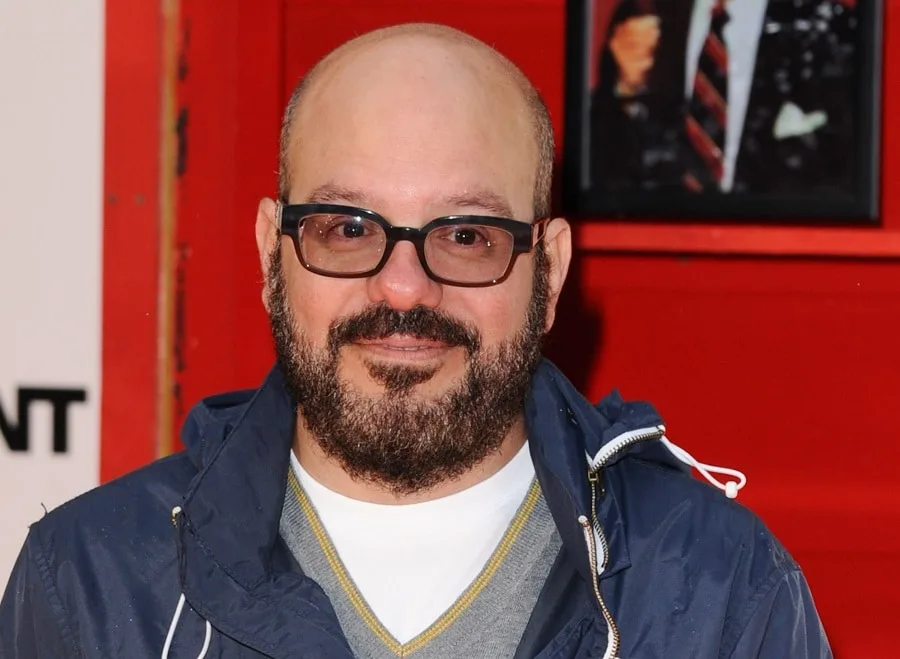 A scraggly beard isn't an easy style to flaunt, but David Cross does it really well. His full beard with hints of grey looks especially good on his face due to his balding head. Somehow, he makes the horseshoe hairline work.
17. Zach Galifianakis
The overall look that Zach Galifianakis has can be described as messy. His full and thick beard has an interesting focal point at the chin where his hair is mostly grey. He also has a thick mustache completely covering his upper lip.
18. Adam Sandler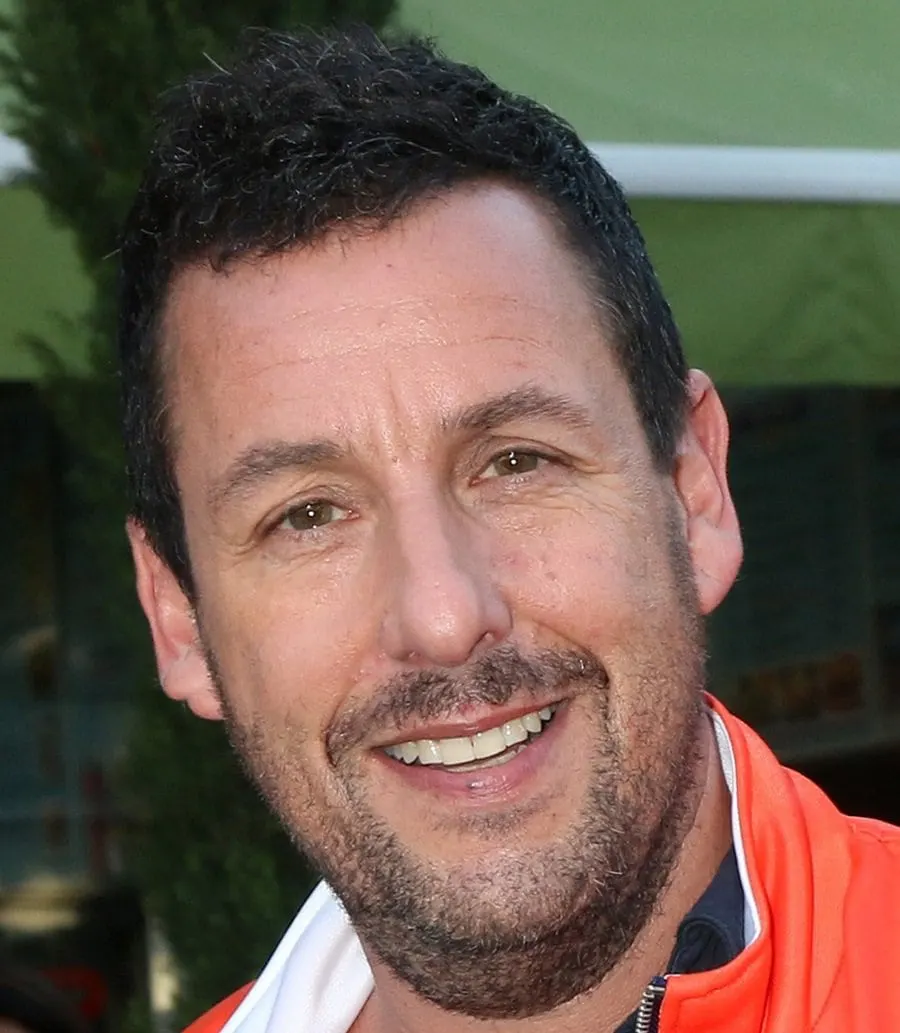 His interaction with Jennifer Aniston at a recent show reveals Adam Sandler likes to live a "chill" life. So, the look he's gone for is a reflection of how he thinks. It's a stubble beard with no sharp angles and cuts to make it unique.
19. Brian Posehn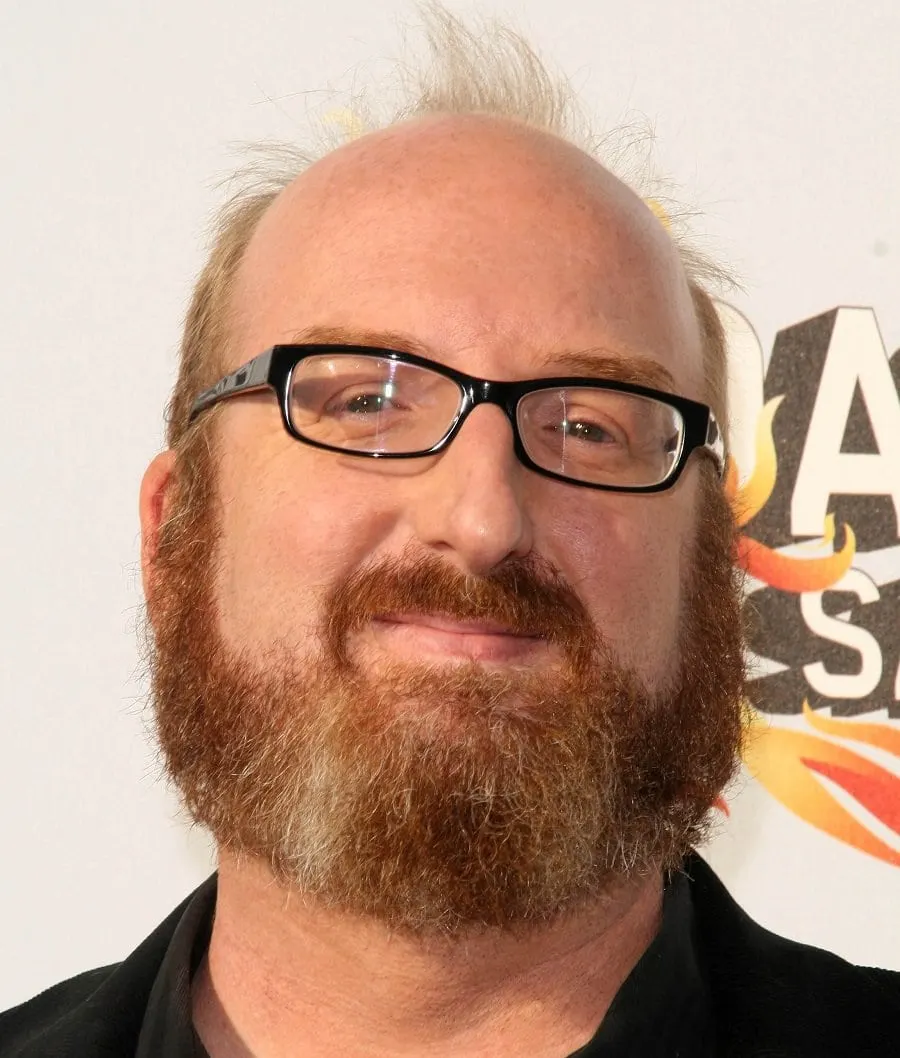 It's safe to say that Brian Posehn's style is the most different among all comedians with beard. His thick, full, and mid-length beard has several color tones. The look of the beard seems like he wanted to grow a chinstrap and then turned it into a unique style of his own.
20. Aziz Ansari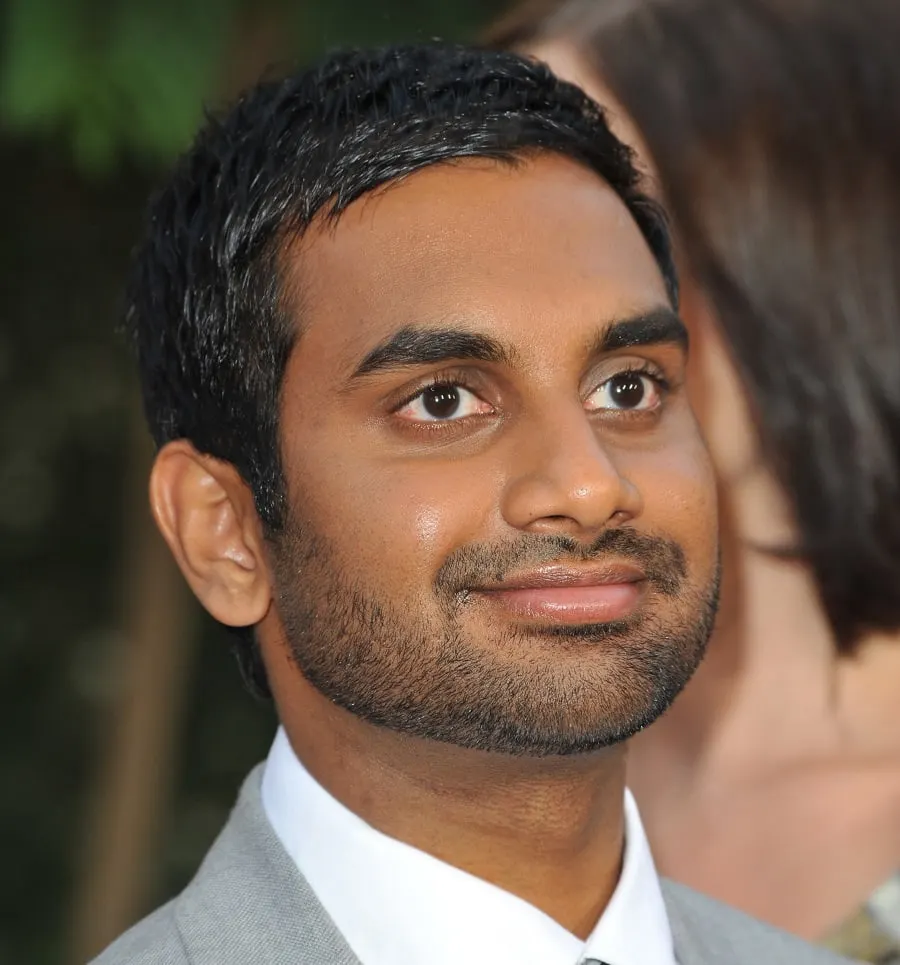 With his family roots in India, you would expect Aziz Ansari to grow a thick and dark beard. He likes to go with a 5-day stubble but his neck is cleanly shaved. The beard works really well with this short hair.
These 20 comedians with beards show you that you can have a unique style despite the industry you're in or the job you do. If you're a comedian, make your beard a part of your personal brand like these comedians.