Did you always want a mustache but growing one seemed like a real hassle? Consider getting a pencil thin mustache that is easy to make and simple to maintain. Such a mustache is usually located just above your upper lip and is made to be about a quarter to half an inch thin. The shape is created by using a trimmer and a razor blade.
It might require some practice but most men do just fine without any help. Pencil mustaches are popular nowadays and will make you look very stylish. Start out by growing a full mustache and go further by shaping it with the scissors and a trimmer. The mustache should look as if a thin line was drawn by a pencil. That's where the name comes from.
What Is a Pencil Mustache?
A pencil mustache is a very thin mustache. Indeed, some pencil mustaches are so incredibly thin that it almost looks like someone penciled it on. As such, the pencil mustache is very sophisticated and precise-looking.
What Face Shape Best Fits the Pencil Mustache?
The pencil mustache has stood out as one of the most iconic mustache styles of all time, but is it right for you?
Specific face shapes lend themselves to the pencil-thin mustache more than others. The best face shapes for a pencil-thin mustache are a diamond-shaped face, a heart-shaped face, and an oval-shaped face.
A square or oblong-shaped face is also considered to be a good match for a pencil mustache.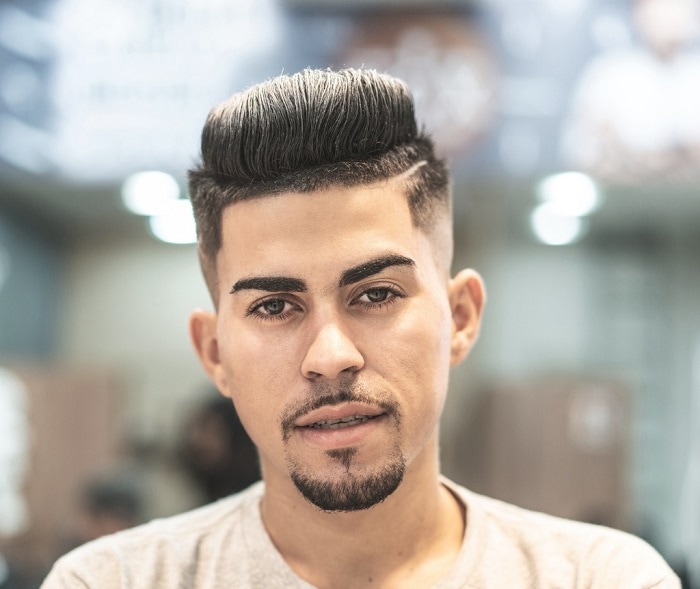 Although the aforementioned face shapes tend to look the best with a pencil mustache, don't be discouraged if your face shape wasn't listed above.
If you're determined to have a pencil mustache, then by all means, go ahead and try it.
The truth is, a pencil mustache can look good on just about anybody so long as they keep it trimmed and properly maintained.
How Do You Trim a Pencil Thin Mustache?
You should know that a pencil mustache requires constant care. Keeping a pencil mustache looking perfect takes a lot of maintenance. For example, a pencil mustache requires daily trimming to maintain its shape.
You will also need to shave regularly to keep the rest of your face free of any hair. When you have a pencil mustache, the rest of your face should remain smooth and clean-shaven.
To maintain a pencil-thin mustache, you will need to follow a strict yet rewarding maintenance protocol. Start off by shaving everything except the mustache itself. The next thing you will need to do is to use clippers to trim your mustache down to the desired length.
When trimming a pencil mustache, you must take utmost care not to remove more hair than necessary accidentally. You have precious little hair to spare when you have a pencil mustache, which means one mistake could offset the entire look.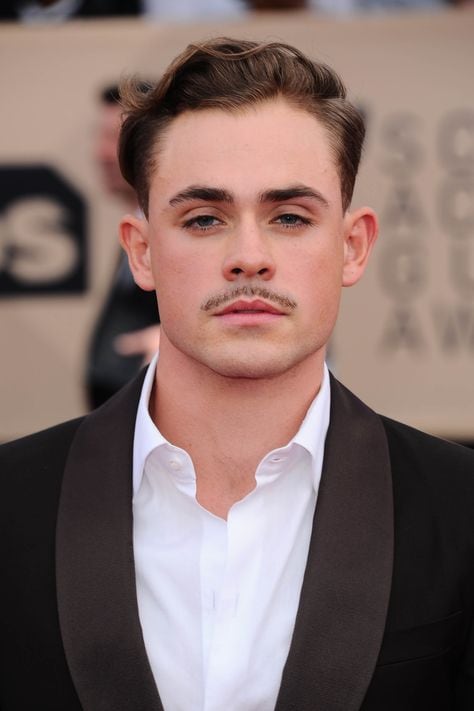 As a general rule, men with fair hair should sport a thicker mustache, even if it's a thin pencil mustache. When trimming your mustache, be sure to shave the contours downwards away from your nose. Try to keep the overall shape of the mustache as straight as possible.
The last step is to use a pair of scissors to trim along the bottom of your mustache. Again, make sure that you make it as straight as reasonably possible.
By following this maintenance protocol, you'll have a fine-looking and well-kempt pencil mustache that you can be proud of!
What Famous People Wear the Pencil Mustache?
The pencil mustache is steeped in romanticism as it goes back to the Golden Age of Hollywood, which marks its popularity.
Tons of famous people sported a pencil mustache. Their names on the silver screen have become as timeless as the mustache style itself.
Vincent Price
Vincent Price was one of the most prominent actors that chose to sport a pencil-thin mustache, and he wore it very well. Few can best Mr. Price in terms of class, style, and eloquence.
Brad Pitt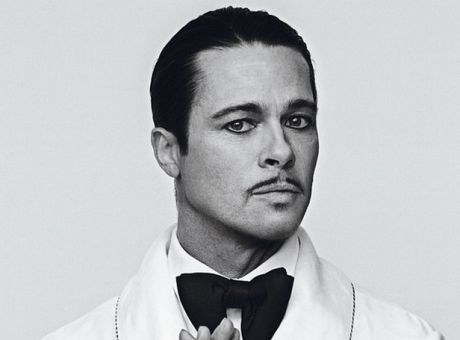 Even Brad Pitt wore a pencil mustache for a time. He is perhaps one of the most well-recognized men with fair hair to have a pencil mustache.
Salvador Dalí
Renowned artist Salvador Dalí also had a pencil mustache for a while before it evolved into the more eccentric style that he is commonly pictured with.
Clark Gable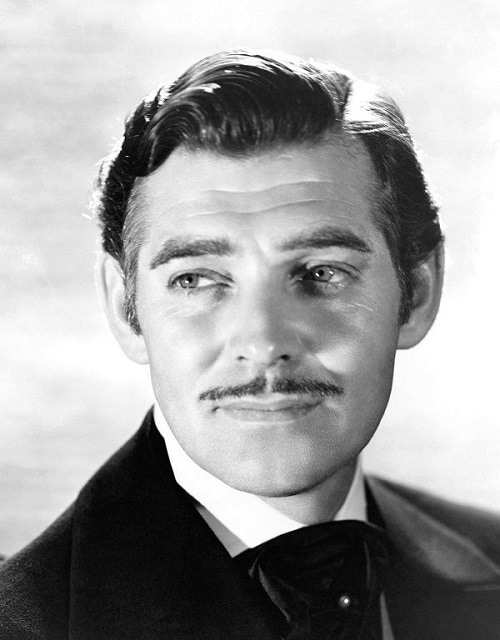 Clark Gable is another famous person that wore a pencil mustache and wore it well. The famed actor did much to popularize the style.
Pencil Thin Mustache To Enjoy the Style
Knowing how to make a really stylish mustache is a real art. If you are not afraid of some challenges, we would recommend trying to make a pencil thin mustache. This mustache looks very fashionable and doesn't take too much effort to create. The length of the pencil mustache varies.
It can run from one corner of your mouth to the other or stop where your nose ends. All depends on your face type. Start with the longest mustache and go from there. You will soon find out which one suits you the best. The pencil mustache should be taken care of on the daily basis. Otherwise, it will soon lose its charm.
1. Long and straight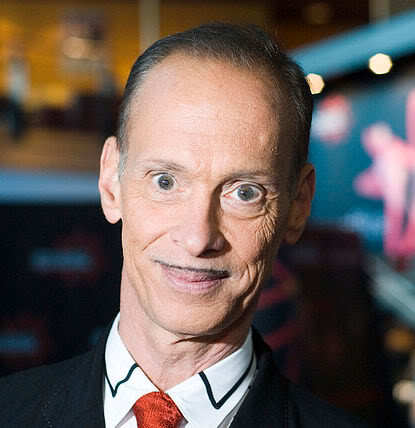 This option is great for men with thin lips. The mustache will be outlining your lips to make them seem fuller. The length of the mustache can vary but the longer it is, the better it will look. Make it at least as long as the lip line.
Guide to Grow a Perfect Mustache
2. Make it thicker
If you are not sure you can make a pencil mustache, opt for a thicker option. Allow the mustache line to be about an inch thick. Create a middle part for a special zest. You will need to trim your mustache on a regular basis and shave the rest of the facial hair daily.
3. Thin ends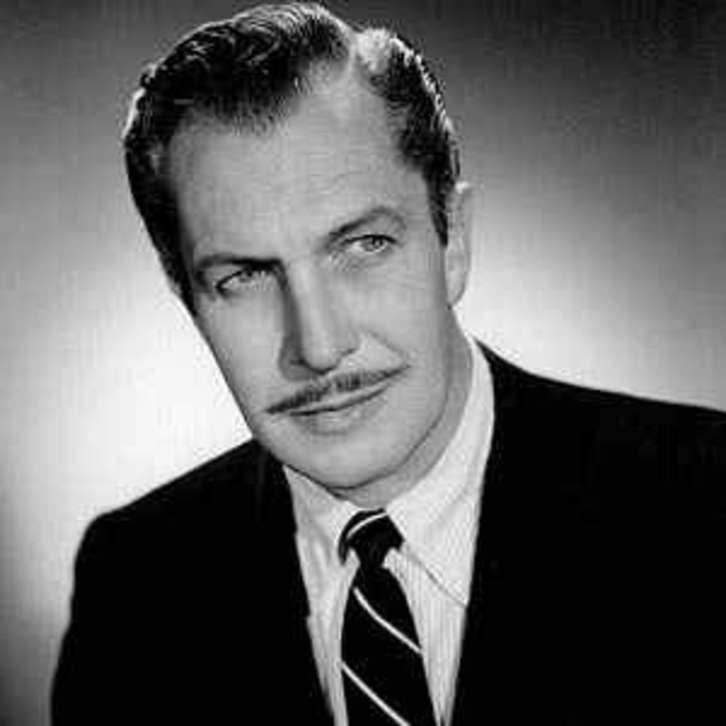 Your mustache doesn't have to be all the same size. If you opted for a long mustache then you can make the middle part thicker than the ends. Such mustache is easier to create and will make a great impression. The thin tips should be created beyond the lip line.
4. Middle part
Making a pencil thin mustache with a middle part is a real art. You can learn to make this mustache on your own. However, when you are just starting out, get some professional assistance. You might make a few mistakes at first but soon you will become a real expert.
5. Thin and neat
The main goal of the pencil thin mustache is to look like a real pencil line. Try to keep the mustache as thin and as neat as possible. The thinner it is, the better it will look. Practice your trimming skills as often as you can.
6. Mustache mix
This mustache is a mix between pencil thin and Hitler mustache. It is quite hard to create if you don't have any mustache trimming experience. Ask your barber to show you how to go about it. The result will exceed all your expectations!
7. Messy pencil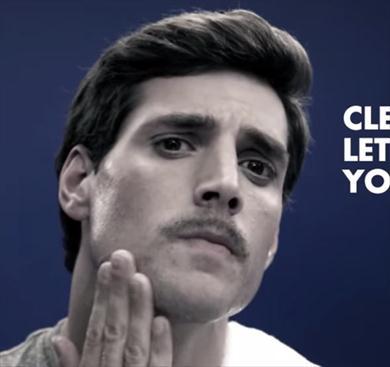 Pencil thin mustache doesn't have to be absolutely clean cut. You can leave some stubble around it to make it appear a little messy. This is a modern way to go about the old school pencil mustache. It will appeal to the younger generation.
8. Low ends
Not all mustaches have to be absolutely straight. You can go further by making the ends hang a little low. This will give your image a little more uniqueness. Just don't forget to shave the rest of the hair around the mustache.
9. Modern classics
If you would like your pencil thin mustache to look modern, consider making it in the middle between the tip of the nose and the upper lip. Make it as thin as you can and let the ends stick a bit out beyond the line of your mouth.
10. Thick and trimmed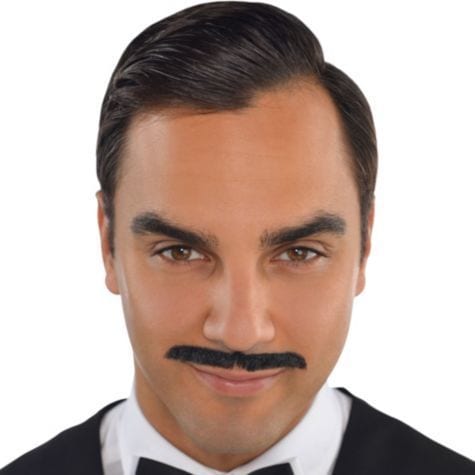 This mustache is a great choice for special occasions. It is a little thicker than usual which allows you to show off your trimming skills. Let the ends hang a little low and make sure the rest of the face is cleanly shaven.
More Pencil Mustache Examples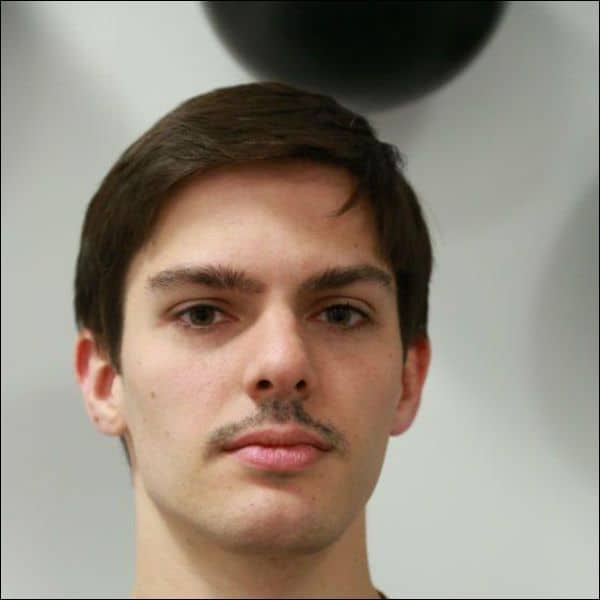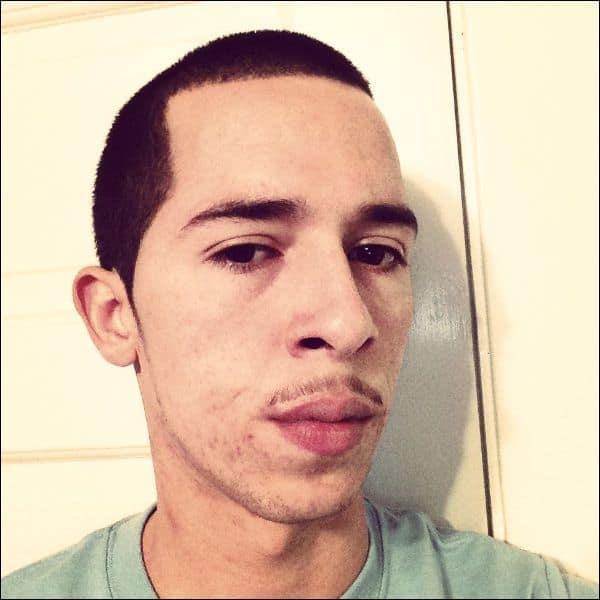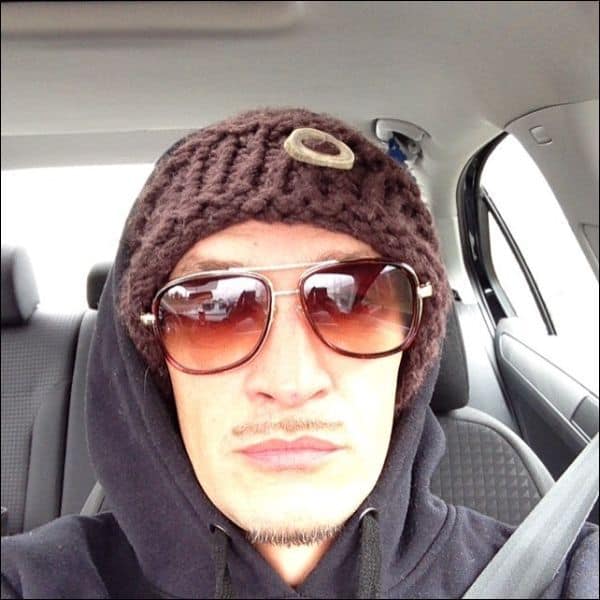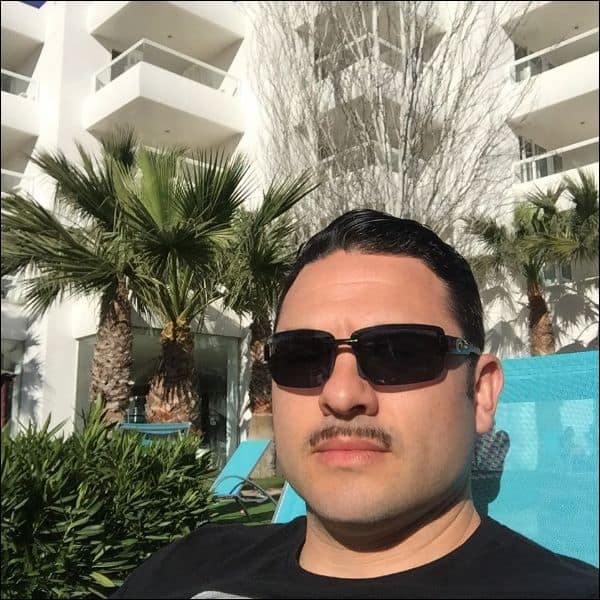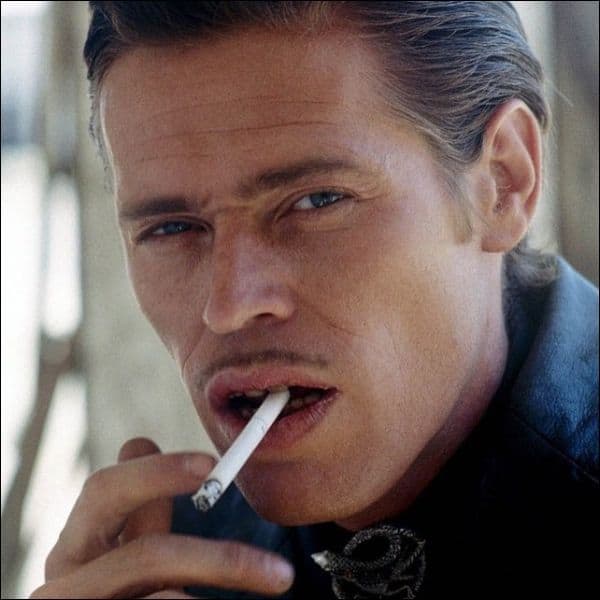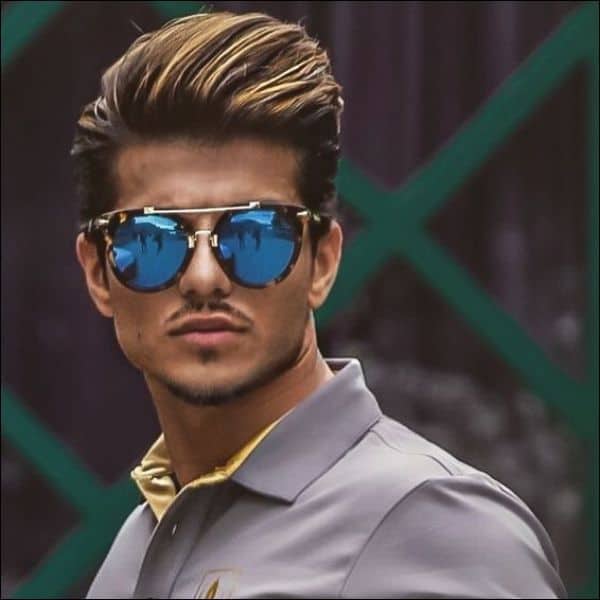 Pencil thin mustache has always been a hit because they require some work to be perfect. If you like one of these options, ask your barber to give you a master class. Once you get good at caring for your pencil mustache, you'll be ready to conquer the world!