It takes daily care and maintenance to keep your beard healthy and good looking. Also, what beard care products you use matters a lot. Over the past few years, with the popularity of beard oils, managing a beard and preventing the problems of dryness, brittle hair, itchiness etc have become easy. With the use of right beard oil, one can do away with a messy and unkempt beard.
What Is Beard Oil?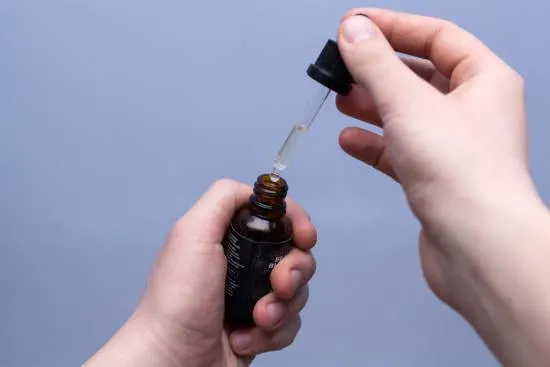 Beard oil is a composition of essential oils and carrier oils which moisturizes and conditions the beard and the skin beneath. This organic oil keeps the beard and facial skin in good shape. It acts as a substitute to sebum produced by the skin glands. It makes the shaggy, dry and flaky beard look shiny and groomed.
Why Do You Need to Use Beard Oil?
It moisturizes, hydrates and softens beard hair.
Without the use of beard oil, beard becomes rough, dry, itchy.
It is a great styling agent
It makes the beard look shiny.
Ingredients in Beard Oil
A beard oil is a combination of these ingredients.
Carrier Oils: Carrier oils are basically made from plants which are derived from any type of seed, kernel or nut.These natural oils carry other oils into the skin to nourish and protect facial hair from skin irritations. Following are the popular carrier oils that give therapeutic effect to the skin.
Almond Oil
Jojoba Oil
Grapeseed Oil
Castor Oil
Coconut oil
Argan oil
Essential Oils: Essential oils are highly concentrated oil that has strong scent and essence of leaves, roots, flowers and other parts of plants. These healing oils work as aromatherapy to the skin. Here are the popular forms of essential oils which work as a natural remedy to all skin problems.
Sandalwood
Eucalyptus
Cedarwood
Lavender
Peppermint
Tea Tree oils
Vitamin E: Vitamin E in a beard oil contains moisturizing properties for the skin. It rehydrates the skin underneath the beard by restoring normal oil balance of it. Dull, dry skin can be turned into the well-moisturized skin if beard oil has Vitamin E in it.
Title
Best Sandalwood Beard Oil - Conditioner & Softener for Men - Stronger Scent Oils, Includes Argan and Jojoba - Available in 1 & 2 oz
Mountaineer Brand Beard Oil - WV Timber Scent - 100% Natural Conditioner and Softener For Men - Hydrates and Moisturizes for Beard Growth - Treats Dry...
Bossman Beard Oil Jelly (4oz) - Beard Growth Softener, Moisturizer Lotion Gel with Natural Ingredients - Beard Growing Product (Magic Scent)
Artnaturals Beard Oil Conditioner - 100% Pure Unscented Beard Oil - Paraben and Vegan Free Beard Growth Oil - Organic Beard Oil with Argan, Vitamins E...
The Gentlemen's Beard Premium Beard Oil - Conditioner Softener - All Natural Fragrance Free - Softens, Strengthens and Promotes Beard & Mustache...
Beard Oil for Men - Smooth Viking Beard Oil Conditioner (2 Oz) - Soft and Itch-Free Beard & Mustache Oil, Moisturizing Beard Oil with Argan Oil...
Summary Review: Top 7 Beard Oils You Can Buy in 2023
Just like any other product types, today you can find an array of beard oils at your local and online store. People often feel indecisive about choosing a beard oil. To free you from this dilemma, we have performed an extensive research on a wide range of beard oils and compiled a list of top 7 beard oils. But we know some of you might want an even narrowed down list, so we will introduce you to top 3 beard oils first and later provide you a detailed list of top 7 beard oils. Below are top 3 picks of beard oils available today.
Top Pick 1: St. Pierre's Sandalwood Beard Oil
This natural strong scented oil is a blend of Sandalwood oil, Jojoba Oil, and Apricot Kernel oil. It deeply moisturizes and conditions the skin and gives a nice clean look to the rough beard.
Beardstyle Product Rating: 9.8/10
Top Pick 2: Mountaineer Brand Cedarwood Scented Conditioning Beard Oil
Its a lightly cedarwood scented beard oil made of natural and organic ingredients. It penetrates deep into your beard to remove tangles, frizzy hair, free dandruff, dryness, and itchiness. It makes the beard healthy and gives it a glossy and fuller look.
Beardstyle Product Rating: 9.5/10
Top Pick 3: Bossman Jelly Beard Oil
It is a best selling beard oil popularly known for its jelly texture and glossy nature to groom beard and mustache. It comes with a dropper that gives you more control over the amount of oil you use for nourishing your beard. It stimulates new growth and reconditions the existing beard. The sandalwood and vanilla oil extracts in the beard oil provide an instant soothing effect on the skin underneath the beard.
Beardstyle Product Rating: 9.5/10
7 Best Beard Oils To Buy in 2023: Full Reviews
1. St. Pierre's Sandalwood Beard Oil
St. Pierre's Sandalwood Beard Oil comes with a strong natural scent. It is a blend of Sandalwood oil, Jojoba Oil, and Apricot Kernel oil. This beard oil is suitable for men having a short and medium-sized beard. It comes with a dropper that affirms the use of a right amount of oil every time and extends shelf life. St. Pierre's Sandalwood oil moisturizes and conditions dry beard to give it a tidier look.
ST. PIERRE'S SANDALWOOD BEARD OIL
Opinion
A good scented oil that can smoothen even the rough beard. It moistures the skin, keeps it conditioned and eliminates dryness.
Pros
Great sandalwood scent
Gives straighter and manageable beard
Relieves itching
Comes nicely packed
Cons
Evaporates if not keep in a dark place
Scent doesn't suit to all
2. Mountaineer Brand Cedarwood Scented Conditioning Beard Oil
This beard oil rich in Cedarwood, Eucalyptus and Fir Needle pampers your beard and makes it soft and gives it a subtle aroma. It offers a conditioning effect on the beard that helps to keep your beard lightweight and well nourished. The anti-inflammatory properties of the ingredients in the beard oil reduces itchiness and promotes a fresh feeling
MOUNTAINEER BRAND CEDARWOOD SCENTED CONDITIONING BEARD OIL
Opinion
It works great for all beard types. It is quite inexpensive but worth every penny. The Bay rum scent is light and refreshing.
Pros
Immediately makes beard manageable
Quickly relieves itchiness and irritation
Gets rid of dandruff.
Makes beard soft and shiny
Lightweight and Non-greasy like beard balms
Reduces beard hair fall
Cons
Has a strong scent
Slightly more expensive than other beard oil
Leaves the beard a bit greasy
3. Bossman Jelly Beard Oil
Bossman Jelly Beard Oil takes a different approach to nourish your beard. It is an oil that is thicker than other conventional beard oils. This is effective in keeping the beard moist and saturated for longer periods of time. If your beard is more damaged and dry, Bossman Jelly Beard oil can give you long-lasting conditioning through the day. Just like any other effective beard oils, it also treats irritation, beard kink, dandruff, slow growth and irregular beard strands
Opinion
It instantly makes your beard feel soft and lighter. It has a great smell that many people will be pleased of.
Pros
Reasonably priced
Rich blend of natural scents
Easy to apply
Tames and moistures the beard
Beard looks more lustrous
Scent lingers for long
Cons
Has a thick texture
Doesn't fully get to the skin
Package doesn't include comb
4. Artnaturals Beard Oil And Conditioner
ArtNaturals Beard Oil and Conditioner has a reputation for being one of the few effective beard oils that promote actual beard growth. This oil quickly received recognition online and today is one of the best sellers. It is known for its pure blend of Organic jojoba oil, Moroccan argan oil, and Vitamin E. It can transform a rough beard into a shiny and glorious looking beard within a few weeks of use. The vitamins, antioxidants, and minerals present in the oil relieve irritation and induce new growth
ARTNATURALS BEARD OIL AND CONDITIONER
Opinion
It is a beard oil that solves a number of beard problems such as dryness, dandruff, itchiness, and promotes the growth of strong and shiny beard.
Pros
Easy to apply
Comes with a great subtle scent
Dropper has a perfect capacity
Highly effective in curing dandruff
Bottle lasts for long
Keeps beard moist and shiny
Cons
It dries fast
Strong smell
5. The Gentlemen's Beard Oil And Leave-in Conditioner Softener
This unscented and premium quality beard oil gives you a fuller looking beard. It is one of the most trusted beard oils available on the market. It instantly subsides the sensation of burning, itching, and irritation. With regular application of Gentlemen's Beard Oil, you will notice that your beard grows quicker and shinier than before.
THE GENTLEMEN'S BEARD OIL AND LEAVE-IN CONDITIONER SOFTENER
Opinion
It is a lightweight oil that leaves your beard soft and tamed. It comes excellently packed with a beard comb.
Pros
No smell
not grease
Gets easily absorbed and softens beard
Has a light odor
Does not change the color of white beard
Gives relief from itching
Cons
Doesn't stay for long after applied
Dropper has a small capacity
6. Smooth Viking Beard Oil
Smooth Viking Beard oil is an all natural oil blend that is highly effective in repairing and softening the brittle beard. It is ideal for both beard and mustaches. Smooth Viking oil uses a greater number of ingredients including avocado oil, pumpkin seed oil, argan oil, olive oil, castor oil, and sweet almond oil to thoroughly nourish and give your beard a slick look.
Opinion
It is a super nutrient rich oil that can tame all types and unruly, rough and brittle beards. Its usage is easy and it works well for mustaches.
Pros
Beard gets extra shiny
Eliminates beardruff
Has a thick consistency so no spilling
Very economically priced
Long lasting
Lightly scented
Relieves skin irritation
Cons
Does not stimulate beard growth
Dripper drips even when not pressed
What Are The Benefits Of CBD Oil?
7. GRAVE BEFORE SHAVE Gentlemen's Blend Beard Oil
GRAVE BEFORE SHAVE Gentlemen's Blend Beard Oil isn't shy to show off its bourbon scented. The blend of Apricot Kernel Carrier, Jojoba, Tea Tree Oil, Sweet Almond Oil, Vitamin E and Aloe Vera offers it a distinct manly scent but is not at all overpowering. The oil is rich in Vitamin E and having a thicker texture like skin sebum gives a good complexion to the skin beneath. It is a great oil to keep the beard soft, shiny and in tandem.
GRAVE BEFORE SHAVE Gentlemen's Blend Beard Oil
Opinion
This beard oil is a blend of high-quality essential oils that subsides rashes, tames beard and gives it a fresher look.
Pros
Strong bourbon and tea tree oil scent
Fights rashes and itchiness
Dropper allows to directly apply oil
Gives Softer and stronger beard
Very reasonably priced
Cons
Bottle's quality is not up the mark
Come with less portion size
Final Verdict
After comparing various beard oils in many respects, their features, pros, cons, price and user reviews, we conclude that St. Pierre's Sandalwood Beard Oil is the best beard oil available in the market today.
St. Pierre's Sandalwood Beard Oil
It offers good oil portion, is all natural, has a nice fresh scent and more importantly, price on a bottle is low which helps recurring buyers.
Pros
Nice scent
Itch-free
Good packaging
Cons
Smell is hit or miss
Evaporates
When to Apply?( Based On Time Or Season)
It is best to apply beard oil every day after taking a shower. You can vary the frequency of application depending on the climate or season. In winter, apply beard oil two times a day and in summer you can use it once and even alternate between days.
How to Apply Beard Oil?
Take 2 to 3 drops of beard oil and evenly spread it in your palms and fingers.
Brush your beard with gentle downward motion and occasional upward strokes for penetration.
Tips for Using Beard Oil
Read the instructions on the label to know the right quantity and way to apply beard oil
Always apply beard oil on damp hair, preferably after having shower
Use the beard oil regularly, one a day at least
For the first time perform spot testing to know if you are not allergic to oil
Hand massage your beard to spread oil across all portions
Things You Should Consider Before Buying Beard Oil
Certain things you should consider before buying a beard oil which helps you to make a good choice.
The scent of the oil.
Natural ingredients of that oil.
The texture of the oil.
Gives relieve against itching and rashes
Effectiveness against dandruff.
Makes strengthen and at the same time soften your beard.
Should work on a beard of your type.
Suitable for applying on mustache.
Suitable for all types of beard lengths
Must moisturize both hair and skin underneath.
What Does Beard Oil Do? The Benefits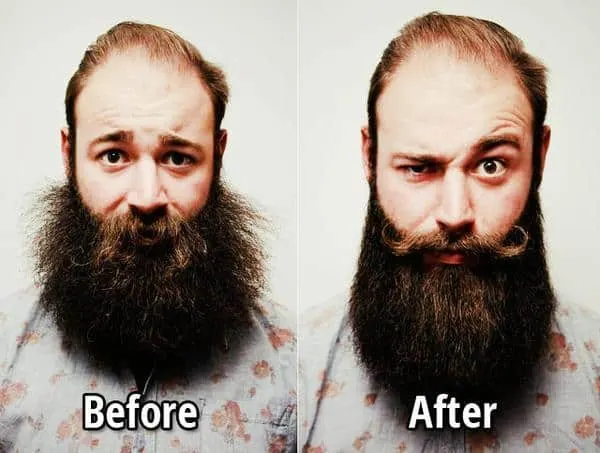 One may not hear about beard oils until he faces any beard problem. If he has an itchy beard, rash on the skin underneath the beard, beard split ends or lacks shiny and gorgeous look, sooner or later he has to know about it. Because a beard oil single-handedly can solve all these problems within a blink. That means beard oil really works. Some of the benefits of using a beard oil are as follows.
Moisturizes the Hair: The prime goal of a beard oil is to provide the hairs with moisturizer. When the beard grows long there may arise a shortage of sebum oil. The natural sebum oil is not enough for a long and thick beard. That's where the utility of a beard oil gets into action. Beard oils nourish the follicles and hair strands and make the beard look healthier.
Good for the Facial Skin: These oils are equally good for the skin. Our skin gets the required moisturizer from the carrier oils which are present in a beard oil. Beard oils protect the beard from getting itchy and keeps the skin rash free. Itchiness is one of the greatest nuisances while growing a beard. Beard oils will help you get rid of this.
Helps in Styling: Usually, beard balm is used for the styling of beard. But, you can get help from beard oils too. These oils soften the hair and make them manageable. Thus, any sort of styling is possible. Though, one may not get the hold of a beard balm.
Removes Dandruff: The prerequisite of applying a beard oil is to clean the beard before. So, if you apply a beard oil regularly, the beard will be clean as well. Besides, dandruff is the result of dry skin. Beard oils supply necessary moisturizers to make the skin well-moisturized. Dandruff will be a long gone problem if you use beard oil regularly.
Provides Good Smell: The function of the essential oils is to add smell to the beard. You will get access to a whole bunch of scents from the variants of different essential oils.
Prevents Beard Split Ends: Beard oils can repair damaged hairs. Sometimes the top edge of hair becomes curly and gets frayed. Beard oils can solve this problem. Beard split ends are the consequences of excessive dryness and over application of different chemicals. Beard oils prevent beard split ends.
Helps the Beard Grow Faster: You will not grow hair overnight by using a beard oil. But, beard oils can help the beard grow faster. The oils increase blood circulation and help other beard-growth factors. As a result, the beard grows faster.
Signs You Should Start Using Beard Oil Right Now
Most of the guys remain in a confusing state as they don't know when exactly they should start using a beard oil. Well! If you see the below signs hampering the growth and health your precious beards, you can get the help of a beard oil.
1. Short Beard but Itching Skin: Usually we don't feel any need of beard oil unless the beard is longer than one inch. If the beard patron faces any difficulty on the way to 1 inch like rashes and itching on the skin, he can use a beard oil to resolve this problem.
2. Long Beard: Anything more than one inch requires the nourishment of the beard oil. The beard absorbs the sebum oil before it can provide enough moisture to the skin. That's why external oil is needed to cover up the lackings.
3. Slow Growth: Sometimes, guys encounter the problem of slow beard growth. A beard oil can be a savior for you. There are many kinds of beard oils available in the market which can make the beard grow quicker.
4. Sensitive Skin: No matter what type of beard you are having if the skin is sensitive, using a beard oil is a must. If the skin is oily, you need to apply the oil less in degree. But, for the dry skin, 6-8 drops of beard oil is applied daily to the bare skin of the beard. This will prevent the beards from getting split and help you get rid of dandruff.
5. Thin Beard: Some guys have a difficult time while growing a beard. After doing all the grooming and waiting they have nothing but some thin facial hair. If anyone wants to enrich the density of his beard, an oil can be the best solution. Some beard oils can thicken the beard.
Frequently Asked Questions
Q.How often should I use a beard oil?
Ans: Apply 2 to 3 drops of beard oil every day after taking a shower. People with a rough and brittle beard can use it one more time at day's end before they go to bed for increased benefits. So use beard oil once or twice a day max.
Q. Will the beard oil help the skin beneath?
Ans: Yes, good beard oils help the skin beneath by conditioning them, eliminating redness, rashes, and dandruff. The oil makes the skin soft and supple.
Q. Can a beard oil grow more hair?
Ans: Most beard oils do not promote much growth of hair. They just condition and make it shiny
Q. Does beard oils cause allergies and itch?
Ans: People can react differently to specific types of beard oils. So spot test before you commit to one
We hope after reading this long and decisive review you have gained valuable information on what is the best beard oil available on the market. Although many of the beard oil manufacturers claim to offer similar benefits, beard oils differ in terms of ingredients, the way they perform and how effective they are in keeping a beard conditioned. Any of the above oils in our best 7 beard oil list are a safe bet when it comes to buying a beard oil for the first time.
Last update on 2023-03-28 / Affiliate links / Images from Amazon Product Advertising API