Beard rash is a common problem that men with dry skin mostly face while growing long stubble to bushy beard. It may sound less harmful, but it may lead to serious skin problems which have the only solution; surgery or laser treatments. Worry not! Here, we will discuss the treatments and affordable home remedies to cure the beard burn.
What Is Beard Rash?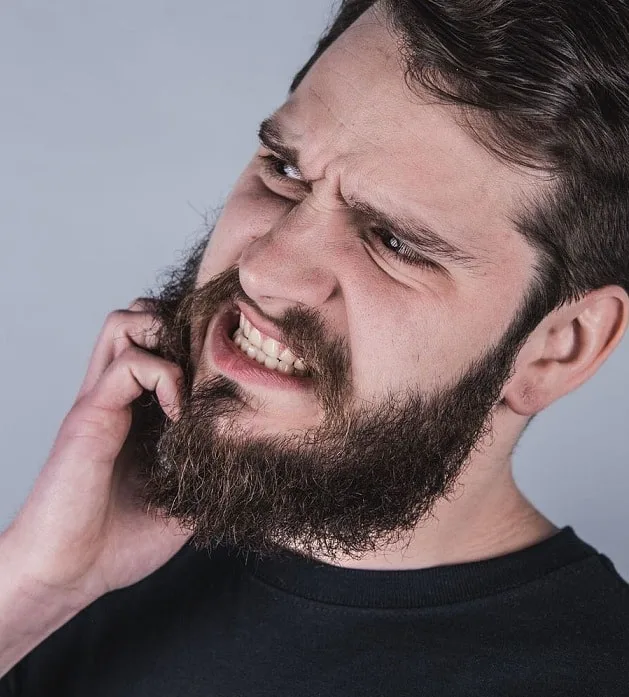 A rash under beard which is also known as "beard burn" mostly appears on the dry skin during the shaving procedure. It is red, itchy inflammation that occurs on men's face due to the resistance between the skin and facial hair follicles that leads to serious skin irritation problems if does not treat properly.
What Causes Beard Rash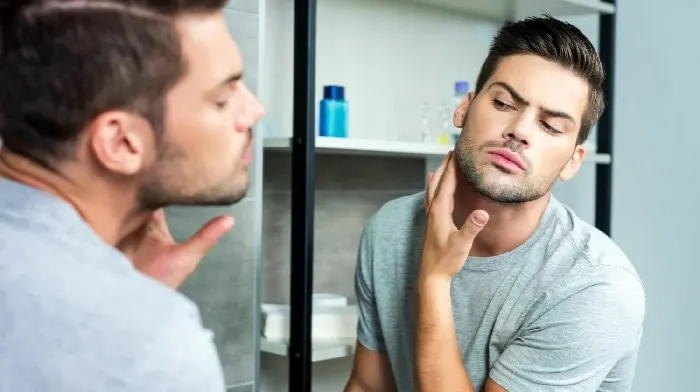 Dry Skin: It is a major cause of beard rash. Dry skin causes more resistance with the beard follicles and makes them rough. It also causes the skin scaling or thickening which ultimately turn into a rash or burn.
Excessive Ingrown Hair: When the hair grows back inside the skin it causes the production of ingrown hair. This ingrown hair causes skin inflammation and itching. When you rub your skin due to itching, a rash appears under the beard.
Follicle Inflammation: It causes due to bacteria, parasites or fungus. In this condition, beard follicles get inflamed, become red, clogged and severely painful.
Wrong products usage: It may cause due to the usage of cheap razors. Excessive use of shampoo dries off the skin which leads to beard burn or rash.
How to Prevent Beard Rash
Following steps should be taken in order to prevent beard rash:
Trash Out Old Razor
Throw away the old razors as the ineffective razor blades can lead to rash under the beard.
Wash with Cold Water
After shaving, wash your face with cold water as warm water will weaken the beard follicles and make the follicles rough as well.
Conditioning
After washing a beard, apply a conditioner. It'll soften the beard texture and keep it a bit moisturized. This will help prevent beard rash.
Use Wider Beard Comb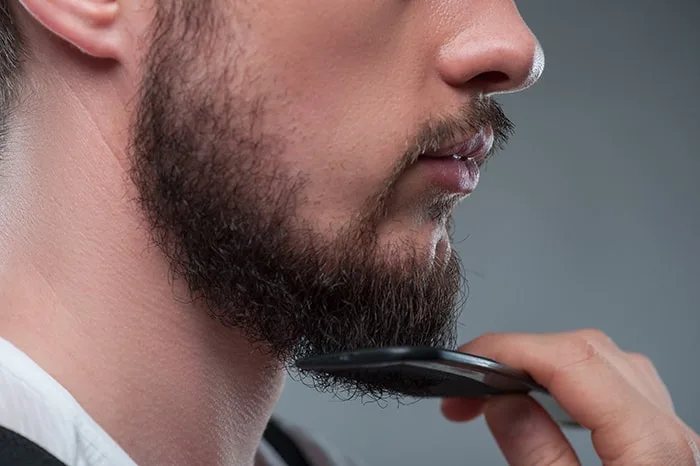 Use wider beard combs. Don't use head hair-comb as it is not meant for your beard. Head comb may damage your beard and can cause a rash under your beard. Wooden combs are best for the beard.
Water Intake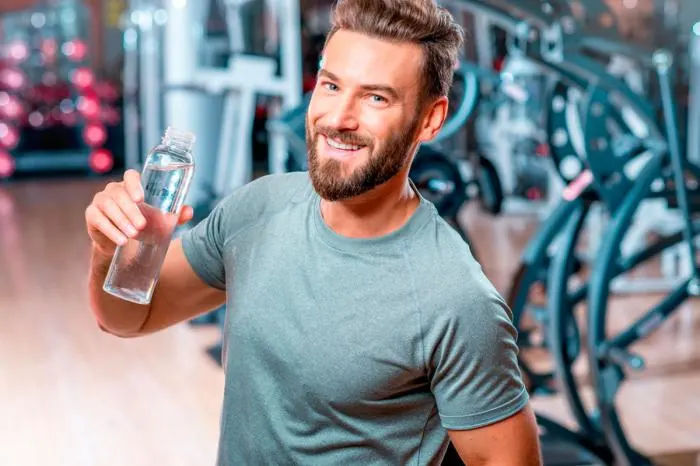 Drinking an excessive amount of water daily can prevent beard burn. It will stimulate blood circulation and keep the beard follicles hydrated.
Don't Scratch
Avoid scratching. Don't dry your beard by rubbing harshly with a towel. Do not use the products that contain excessive chemicals.
How to Treat the Rash under Beard
Apply Soothing Products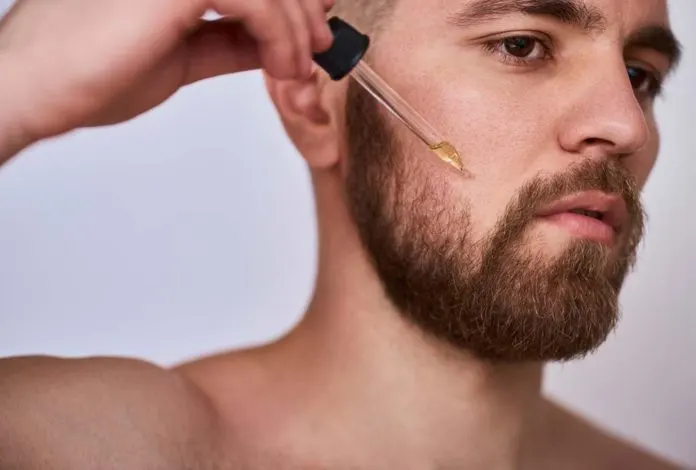 Apply argan oil or jojoba oil to sooth the infection. It will give a cooling effect to your beard rash.
Keep It Hygienic
Keep your beard clean by washing it regularly with cold or lukewarm water. If you do not clean your beard, it becomes more vulnerable to bacteria or fungi making the condition extra-severe.
Medications
If the rash becomes more uncomfortable, you must visit a dermatologist. He will prescribe you some antibiotics to control the infection. Mostly prescribed medications are antifungal cream, an anti-bacterial product such as mupirocin. An ointment containing urea and lactic acid help to treat the dry skin related issues.
Home Remedies for Beard Rash
Stop Shaving
Once, you notice a rash under your beard, stop shaving your beard and wait for its healing. You can use a trimmer to trim the beard but do not use a razor for shaving purpose.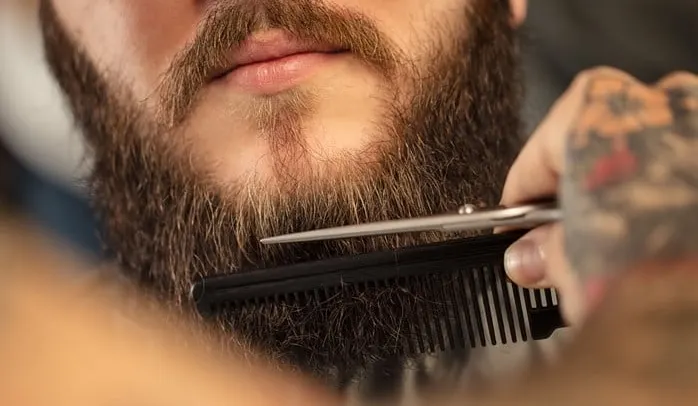 If you have a rash under your beard, do not grow a longer beard. Keep it shorter or of medium length.
Natural Products
Apply tea tree oil or Aloe Vera gel on your beard to keep it moisturize and soft. It will prevent inflammation and heal the rash quickly.
Warm Dabbing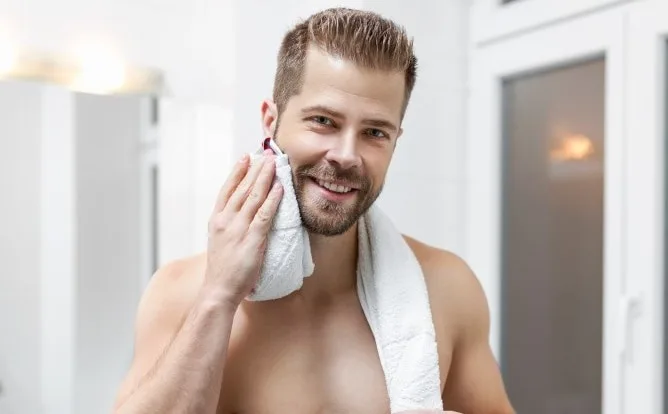 Dab your face with a lukewarm towel to relax the rash and to keep the skin moist. It will also un-clog the beard follicles and pores.
Apply Ointment
You can apply turmeric paste on beard rash to cure the inflammation. Turmeric is considered as the best natural anti-inflammatory ingredient.
Beard Rash FAQs
Q. Does Shaving Causes Beard Rash?
Ans: Yes, shaving causes a rash under the beard. When you shave the beard too close to the skin, it leads to resistances between the skin and facial hair which is the premium cause of the rash. Old razors are also the reason for the rash. When men use shaving creams or gels that contain chemicals and fragrance ingredients, it also causes skin irritation in those men who have sensitive skin.
Q. Does Beard Rash Occur Only in The Dry Skin?
Ans: Yes, dry skin is more vulnerable to beard rash. When you use wrong products and wash your face daily with shampoo, it results in the dryness of your face due to which friction between the beard follicles and skin increases which cause the beard burn.
So, you see how you can control/prevent the rash under beard by taking care of your beard on a daily basis. If you are suffering from this issue, you can start following the above-discussed remedies from today to prevent it from being more chronic. Clean beard is a key to have a healthy beard. Maintain and moisturize the beard, take special care while choosing products for your beard.