Beard has been an important part of the men's style trend for a long time. Some men think of it as an inseparable part of their manhood and physiognomy. Some even become pogonophiles and form beard quotes to express their obsession. We have gleaned some of the beard quotes for beard lovers. They'll surely inspire the non-lover as well to try a bearded look.
Best Beard Quotes
Beards have raided the women's heart and men's style simultaneously from the very beginning. The following beard quotes portray the true demeanor of beard lovers and who knows you might find yourself falling for the beard as well. You may also like these beard memes.
1. A good beard is a great companion; it can make you look older, and even more serious.
2. If you want to see the kid inside you, shave your beard.
3. Nothing shows a man's might like a long populated beard.
4. Life makes a man's character, the beard just reassures it.
5. Never mess with a man with a beard.
6. Women wear makeup, men wear their beards.
7. Nothing like a good beard to take you through social networks.
8. Beauty for men? You mean good beard care.
9. The longer the beard, the more interesting the man.
10. The longer the beard, the better the symbol of manhood.
11. Your beard is your most powerful asset, take good care of it.
12. If you want to show off as a man, take care of your beard, so you can flex it first.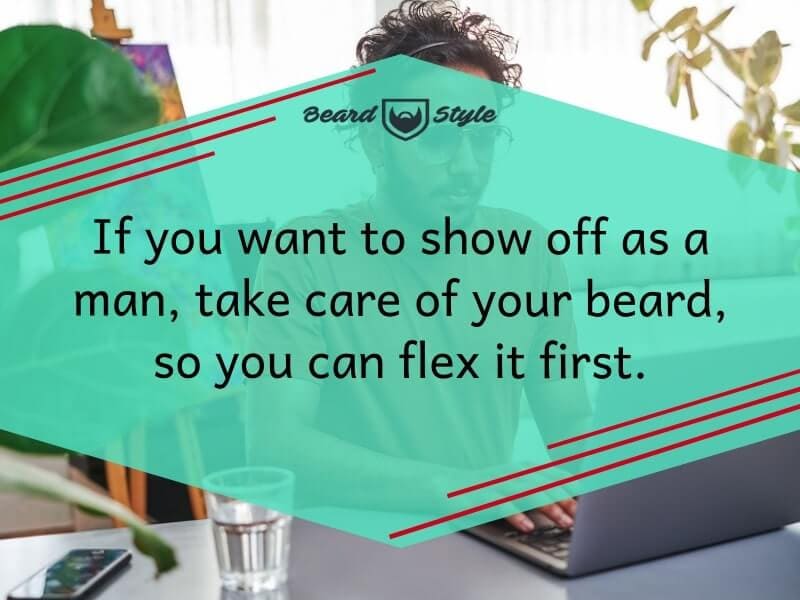 13. Nothing like a good beard to scare off rivals.
14. You don't have fangs or big feathers, you have a beard, so use it wisely.
15. If you wear a good beard, you are not a boy anymore.
16. Character makes the man; the beard is just the reminder.
17. A man must take care of his beard the way women take care of their hair
18. A good beard will remind the world never to mess with you.
19. Only the greatest of kings have always worn beards.
20. When Someone Asks Me If My Beard Makes Me Hot During Summer I Like to Reply with It Makes Me Hot All Year Long.
21. I Grew My Beard out A Little Bit Just to Show That, Indeed, I Am A Man. – Johnny Weir
22. A Man Who Can Grow A Beard Is The Kinda Man You Want to Be with Because A Man Who Has The Patience to Grow A Beard, Has The Patience to Deal with Your Shit!
23. The Scruffier Your Beard, The Sharper You Need to Dress. – Ashton Kutcher
24. Shave off Your Beard And Wear A Dress. You Would Be A Great Impersonator. – Simon Cowell
25. First of All, I Wish I Could Grow A Beard. – John Hodgman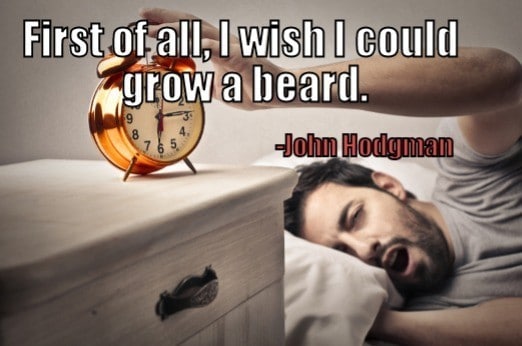 26. Well Done, Sir P90X Has Helped You Get That Lean Look of A Female Marathoner! Get Your Beard on.
27. I Just Play Him As Myself, I Don't Ease Myself into Any Role Really. I Stick A Beard on And Play Me. – Michael Gambon
28. Every Director I've Ever Admired Has A Beard. – Peter Horton
29. I'm Not Gonna Be Able to Grow A Beard. I've Realized My Limitations As A Human. – Danny Pudi
30. There Was An Old Man With A Beard, Who Said: 'It Is Just As I Feared! Two Owls And A Hen, Four Larks And A Wren Have All Built Their Nests in My Beard. – Edward Lear
31. I Hope People Think of Me As A Bit Older. I Do Have A Beard. That Makes Me Look Very Old. Afnan Gani
32. Maybe! Maybe! Maybe if Your Aunt Had A Beard, She'd Be Your Uncle. – Alvah Bessie
33. His Droll Little Mouth Was Drawn up Like A Bow, And The Beard of His Chin Was As White As The Snow. – Clement Clarke Moor
34. A Full Beard Looks Cool. – Richard C. Armitage
35. "Your Character Tells The World You Are A Real Man. Your Beard Is Mostly The Exclamation Point."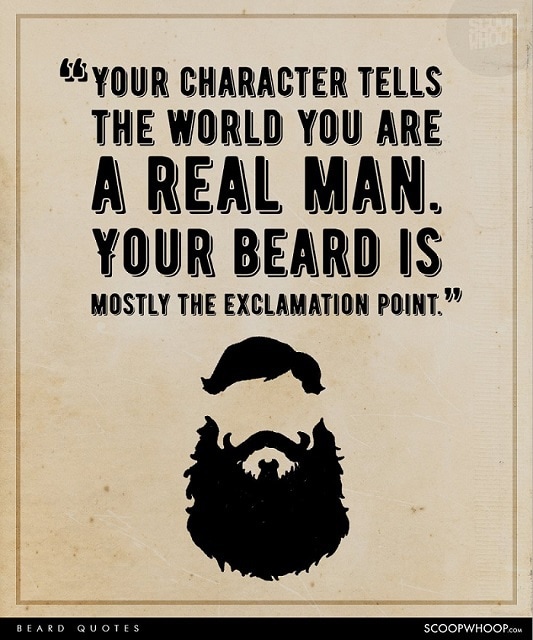 36. I Never Had Long Hair Before I Got Busted. I Never Had A Beard Before I Got Busted. – Charles Manson
37. When I Was A Kid I Had This Idea That I Would Have A Beard When I Got Older. I Thought It'd Be Nice to Rub My Chin.
38. The Beard Isn't Novel, It's Natural. But, Your Continued Efforts to Maintain A Boyish Look by Shaving Your Face Is Truly A Peculiar Habit.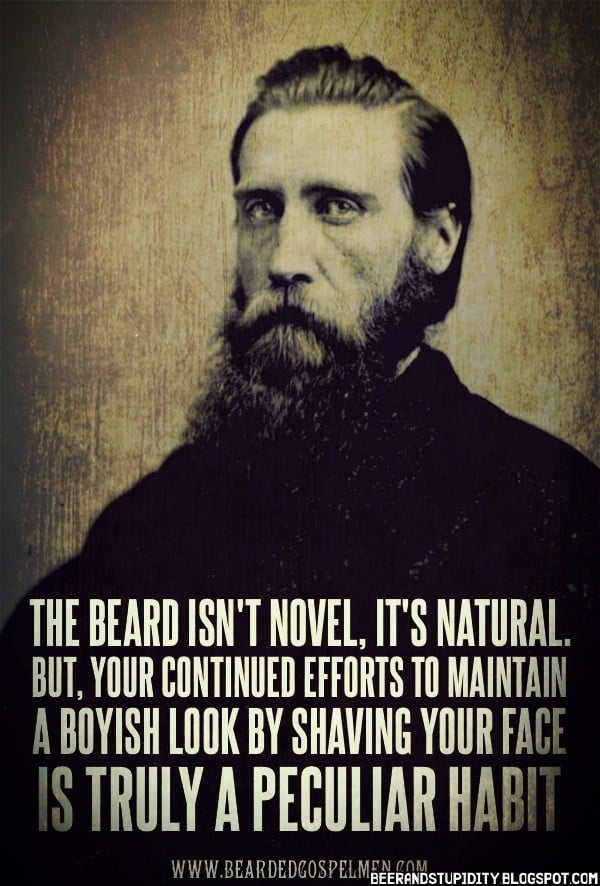 39. You Don't Always Need A Plan. Sometimes You Just Need Balls And A Beard.
40. Sexy Women Have Curves And Real Men Have Beards.
41. Beards Are SEXY.
42. "I Ain't Shaving My Beard for You. To Shave My Beard off Would Be to Cut My Fucking Nuts off. You Know What I Mean?" – Tom Hardy
43. You Don't Know The Power of The Beard.
44. There's A Name for People without Beards WOMEN!
45. I Like Men with Beards.
46. When Someone Has A Problem with Your Beard, Remember This… That's Not Your Problem.
47. Keep Calm And Love Your Bearded Boyfriend.
48. Trust Me I Have A Beard.
49. Beards Are Like Tequila They'll Make Your Clothes Fall off!
50. I Have The Beard. Therefore, I make The Rules.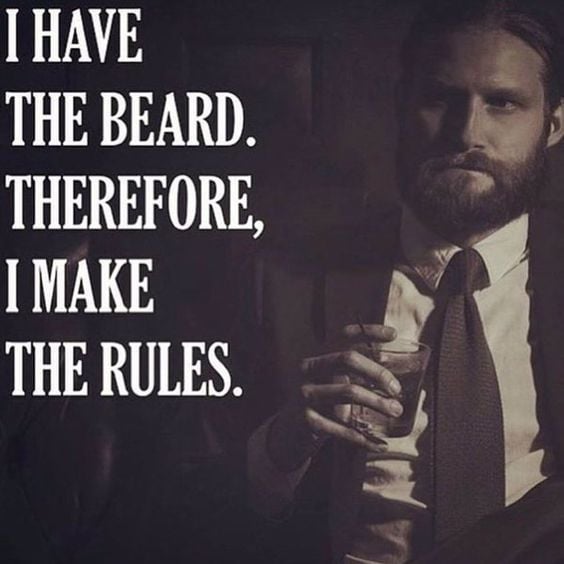 51. " You Call It Facial Hair. I Call It Awesomeness Escaping through My Face."
52. Ideas Are Born from A Beard Stroke.
53. Stroke It Often. Bury Your Face in It. Help Him Groom It. Compliment Him on The Size. Let Him Enjoy The Attention from It.
54. Beards Are An Acquired Taste. Don't Like Them? Acquire Some Taste.
55. It's Good to Have Beardless Friends. When You Go out, People will Assume You Are Their Leader.
56. I Wanna Get Weird with Your Beard.
57. Shaving Your Beard Is Like Golfing at Night You Will Surely Lose Your Balls.
58. Manlier Sexier Smarter Braver Wiser Sharper Funnier Stronger Wittier Healthier BEARDED Better Looking Better Prepared Better Husbands Better Fathers Better Fighters Better Lovers.
59. Kissing A Man without A Beard Is Like Drinking Champagne without Bubbles.
60. Ladies If Your Man Has A Beard, Raise Your Hand. If He Doesn't, Raise Your Standards.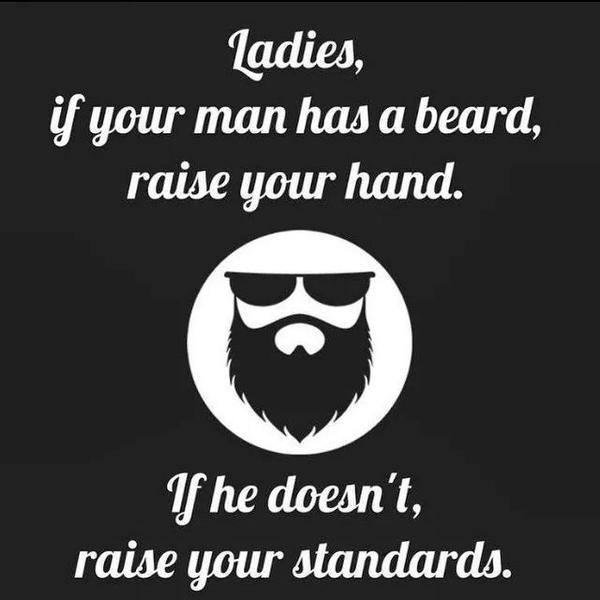 61. When A Bearded Man Is Around I Can't Keep Calm.
62. A Good Man Breaks Your Headboard, Not Your Heart…. And He Probably Has A Beard!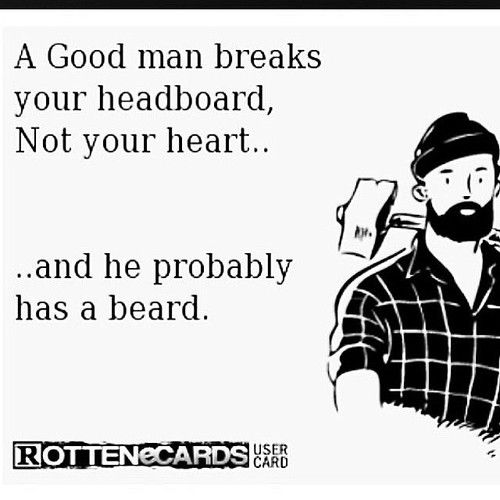 63. Maybe We Could Hang out, And I Could Touch Your Beard!
64. I'm Sorry, I Can't Hear You Over My Awesome Beard.
65. Men Who Think Beards Are Too Itchy Will Find Manhood Too Heavy.
66. One Can Always Trust A Man with A Well Groomed Beard.
67. I Don't Work out Much But My Beard Lifts Skirts.
68. Without a Beard, He's Your Boyfriend. With A Beard, He's Your Man.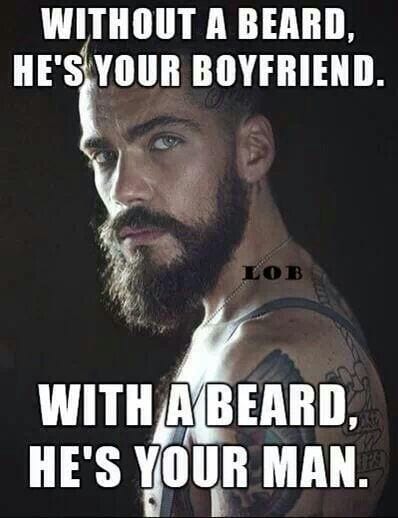 69. Don't Hate Me Because I'm Beardiful!
70. To wear a great beard is to let the man inside you show his strength through your face.
So what do you think? Are you on board for owning your personalized beard look? If so you can easily express your love and admiration for the beard with these beard quotes and you may end up motivating others too.