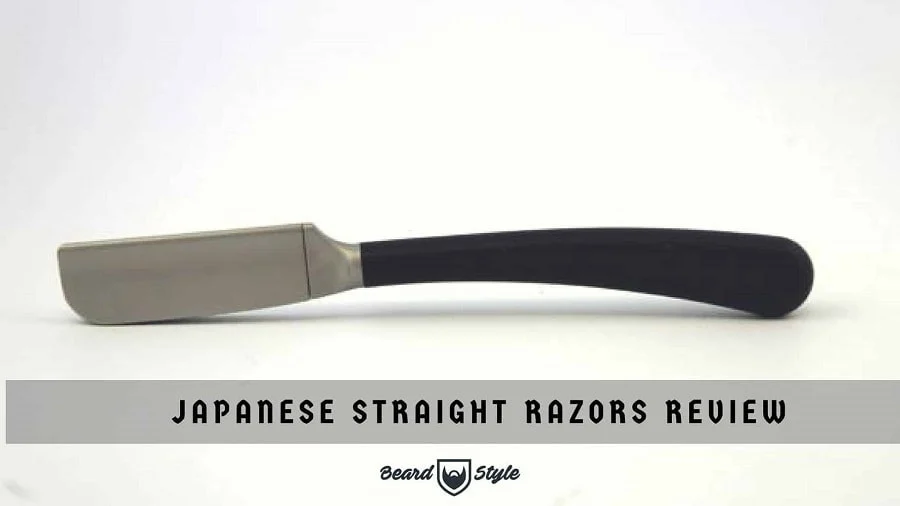 Want a close shave? Check out the Japanese straight razors! Men all over the world enjoy the advantages of these razors. They are made out of the highest quality materials and provide a highly close shave. These razors are more cost-efficient than their disposable counterparts. They may not be easy to use at first, but once you get a hang of them, you'll never go back.
While the variety of Japanese straight razors on the market today can't be called overwhelming, there are still a few to choose from. We've decided to take a look at the most popular options and choose the best Japanese straight razors based on our research for your convenience.
Title
Feather Artist Club Black SS Straight Razor
100 BLADES + Facón Professional Standard Japanese Straight Edge Faether Barber Razor - Salon Quality Cut Throat Shavette
Best Straight Razor - Shave Ready Straight Edge Razor, Japanese Steel + Biblical Wood Straight Razor for Men, Barber Approved Straight Razor, Mens...
ShearsDirect Non-Folding Straight Razor with 10 Blades, 1.7 Ounce (Pack of 1)
Feather Artist Club Soft Grip DX Straight Razor
Feather Artist Club Lime SS Straight Razor
Best Japanese Straight Razor: Editor's Pick
Choosing the perfect Japanese straight razor is a hard job. Our editor has done the job for you and the winner is…
Feather SS Japanese Straight Razor
Even though it's not a classic straight razor since it has replaceable blades, it's a wonderful option for anyone, who wants a good quality with a fair price tag. The razor is easy to use. It has a good grip and sharp blades.
Beardstyle Product Rating: 9.8/10
Top 3 Japanese Straight Razors: Full Reviews
1. Feather SS Japanese Straight Razor
This Japanese razor is made of high-quality materials. The handle is made of resin, which provides a good grip. Feather is among the most respectable straight razor manufacturers in the world. This razor uses replacement blades, which is highly hygienic and allows you to avoid honing and stropping. The downside is that it needs special Feather Artist Club replacement blades. The shank is made of stainless steel, which means that the tool can last you a very long time.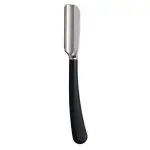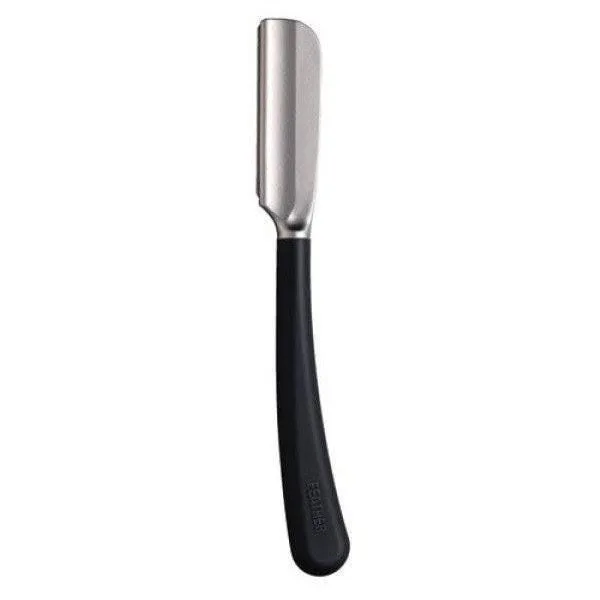 Feather SS Japanese Straight Razor
Opinion
This small and light straight razor is great for both beginners and savvy men. The blades are easy to replace. The razor provides a highly close shave.
Pros
High-quality materials
Replaceable blades
Provides close shave
Easy grip
Cons
Requires special replacement blades
Small size
2. Banshu Hamono Traditional Bamboo-Wrapped Japanese Straight Razor
This high-quality carbon steel razor is created for real machos, who enjoy the good old close shave with a tough razor. It's suitable for men, who already have some experience dealing with straight razors. The razor needs to be well-cared for. It comes unsharpened so you need stropping and honing tools.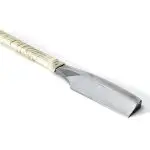 Banshu Hamono Traditional Bamboo-Wrapped Japanese Straight Razor
Opinion
We really liked this straight razor for taking us closer to the old times when everyone used sharpened knives to shave their faces. We wouldn't recommend it to newbies or disposable razor lovers. We didn't appreciate the bamboo-wrapped handle, which doesn't provide too comfortable of a grip.
Pros
High-quality materials
Close shave
Vintage design
No need of stropping and honing tools
Cons
Uncomfortable grip
Needs sharpening
3. TableTop King Kamisori Blue Paper Steel Straight Razor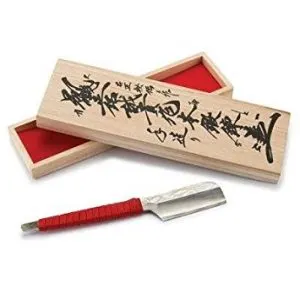 This handmade Japanese straight razor has a formidable price tag. It's made of high-quality materials. Blue paper steel is durable and has a high abrasion resistance. Such razor blade is a good choice for men, who appreciate top-notch products. It comes in a beautiful gift box. The blade size is perfect for a close shave.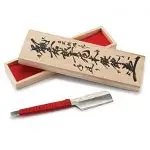 TableTop King Kamisori Blue Paper Steel Straight Razor
Opinion
We liked this high-quality straight razor. It feels great in your hand and offers a close shave. It's a big high-priced due to being handmade but it's the only downside we managed to find. It's a wonderful choice for an expensive gift.
Pros
High-quality materials
Beautiful design + gift box
Handmade product
Provides close shave
Final Verdict:
The best Japanese straight razor according to us is the Feather SS Japanese Straight Razor.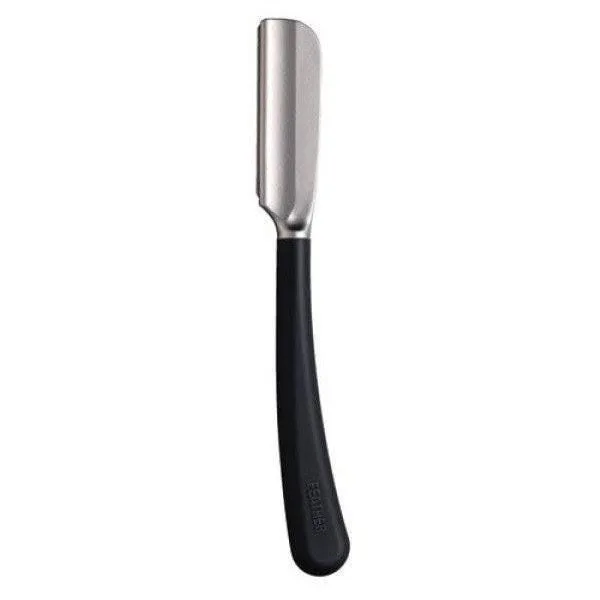 Feather SS Japanese Straight Razor
t's fairly priced, easy to use, and provides a close shave.
Pros
Great for beginners
Long-lasting
Easy to use
Cons
Needs replacement blades
Looks small
Things to Look for When Choosing A Japanese Straight Razor
Research the manufacturer. Only respectable Japanese manufacturers produce high-quality razors. The rest can be an imitation.
Think whether you can handle a real straight razor rather than the one with replaceable blades. One-blade razors require additional accessories for sharpening. Sharpening itself requires certain skills.
Blade material is important. For example, stainless or blue paper steel is usually long lasting and isn't subject to corrosion. Meanwhile, carbon steel blades need to be well-taken care off in order to avoid damage.
Make sure you like the handle. In many cases, the handles of Japanese razors are just pieces of steel wrapped with certain fibers. This may look and feel very manly but become a problem when you need to spend half an hour wielding the tool.
Pay close attention to the price. The majority of these razors are very expensive. Some of them are handmade, which boosts the price.
Frequently Asked Questions (FAQs)
Q: Are all Japanese straight razors made in Japan?
A: They should be. But some companies may have representatives or branches in other countries.
Q: Do these razors come sharpened?
A: The majority of these tools is unsharpened. So you need to invest in additional accessories for stropping and honing. It's advisable to get these razors professionally sharpened.
Q: Why are Japanese straight razors so expensive?
A: They are made of the highest quality materials. So such tools are built to last a lifetime. When you calculate how much money you spend every year on disposable or cartridge razors, you'll see that Japanese models are not expensive at all.
Q: Are these razors hard to use?
A: Just as with other straight razors, these tools have a high learning curve. But if you've decided to switch to straight razors, Japanese high-quality razors are a good place to start.
We hope our quick peek at the Japanese safety razors gave you a good idea of what to buy. These razors allow you to show your masculinity and get a close shave at the same time. We hope you decide to try one of these.
Last update on 2023-03-28 / Affiliate links / Images from Amazon Product Advertising API