Stubble is a very specific kind of facial hair that's been shaved but has grown back a little bit after a few days. On a man's face, stubble isn't quite a beard yet: the facial hair is short. A stubble beard feels rough, and it can be itchy.
Any facial hair style that is shorter than a 7 mm beard is considered a stubble beard style. It typically appears within 1-2 days of shaving, giving the face a slightly rugged appearance.
So the year 2023 is the year of beard trends as we have seen all popular celebrities and athletes carrying different beard styles. here, we list some of the most exciting stubble beard trends for 2023.
Why Choose a Stubble Beard
One of the top reasons to go with a stubble beard is how easy it is to take care of on a daily basis. You're able to go for days without shaving if you like, which is ideal for men with sensitive or acne-prone skin, as well as guys with psoriasis.
Beyond that, you can also choose what kind of stubble you want—maybe a sprinkling, maybe a thick thatch that can masquerade as a light beard.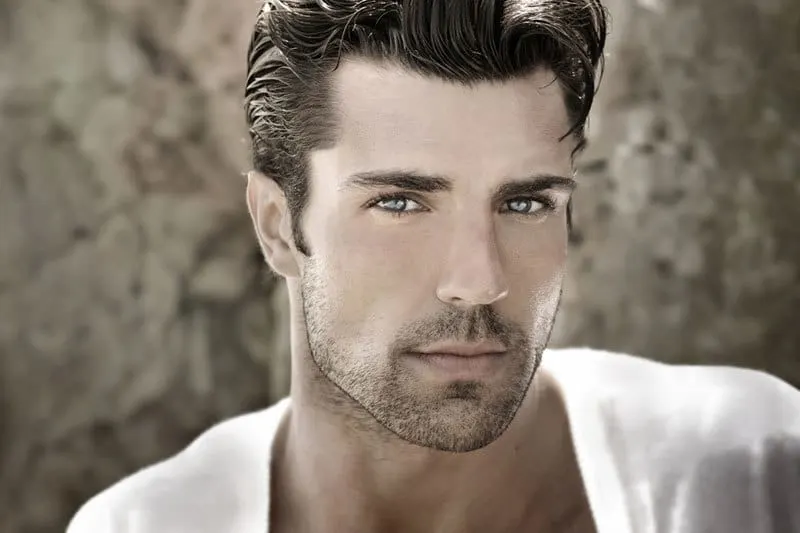 Not only do you have the ability to choose between faint stubble and serious scruff, but you also have more versatility from that point.
Once you start growing your beard, it's effortless to take it to the next level. Continue to grow it into a full beard, a goatee, or even a Verdi once you get bored with your stubble. You'll already have the foundation.
Types of Stubble
Stubble can range in length from 1-6 mm and may be styled intentionally or left to grow naturally. There are 3 types of stubble that can be categorized according to their length and growth period.
Light/Short stubble: This is the shortest form of stubble, typically around 1-2mm in length. It takes about 1-2 days to grow and lasts up to day 5. It gives a subtle, slightly rugged appearance.
Medium/Designer stubble: Medium stubble, also known as designer stubble, measures around 3-4mm in length and usually starts to appear on day 5, lasting up to day 9 of growth after shaving your beard. Designer stubble is ideal for styling. It provides a more noticeable and masculine look compared to a short stubble.
Heavy/Scruffy Stubble: It is also known as a 10-day beard because, in general, it takes 10 days after shaving to grow heavy stubble. In terms of length, heavy stubble is often referred to as a 5mm beard, which can range up to 6mm. Heavy stubble typically appears between 10-15 days after shaving.
How to Determine Your Stubble Beard Length
Several factors go into choosing the length of your scruffy, stubbly beard. How often do you like to shave, for starters?
Men who hate shaving are much better served by a thicker, fuller layer of heavy stubble. You can go for days, maybe even a week, without shaving or trimming your beard.
Sensitive skin benefits from a full scruffy stubble beard as well—the less you take the razor to your skin, the healthier it will look and feel.
A medium-length designer stubble beard is just that—medium. It's average. Go a few days without touching the razor or the trimmer, and you're rocking a sexy five o'clock shadow.
Growing a short beard of stubble actually takes a bit more maintenance. Yeah, you can grow it quickly, but to keep it short, you have to trim it fairly regularly. Wait too long, after all, and soon you're not dealing with stubble any longer, but a full-fledged beard.
How to Pick a Stubble Beard Style that's Right for You
What's your face look like? For real, study your facial shape. The rules of facial hair don't apply in the same way with a stubble beard, but you can use it as a guideline.
The best gauge here is what makes you look and feel confident. You might love having a face full of stubble or you might want to restrict it to your chin. You can recreate almost any style of beard with stubble, though, so experiment and play around as you shave.
Here are the highlighted points on picking your right stubble beard style:
Observe the thickness and growth rate of your beard.
Choose a length between 1-6 mm that complements your face shape.
Note the number of days it takes to reach your desired length.
Consider your profession and how often you can trim your beard.
Try out a short stubble style first.
If you can not trim regularly to maintain the desired length move to designer stubble and so on.
Stubble Beard Styles
Check out these cool stubble beard styles that are trending in 2023.
#1. Traditional Stubble beard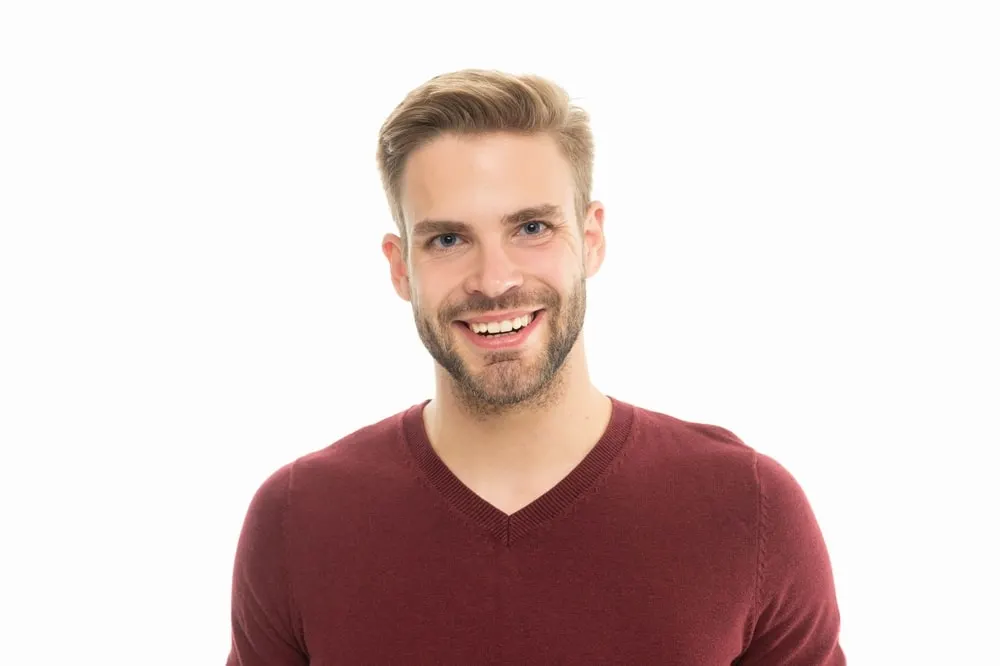 This is the most simple and initial stage of the stubble beard style. Just let your 2mm stubble beard connect with your mustache and shave 2-3 cm on both sides of your soul patch that is connected with your chin beard in an inverted "Y" shape.
#2. Well Shaped Stubble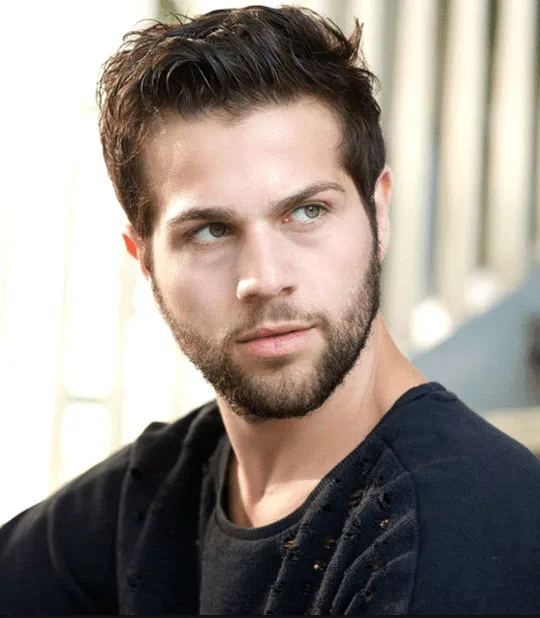 This is the groomed look of stubble beard style and looks gorgeous even with long hair. Proper trimming and hair oil is the key to stubble groomed style.
#3. Heavy Stubble Beard
Heavy stubble beard took 4 to 6 weeks and the year 2023 would be the year of heavy stubble beard stars. This style looks great with the haircut as shown in the picture above. You can also dye your stubble ginger as shown in the picture.
#4. Simple is Better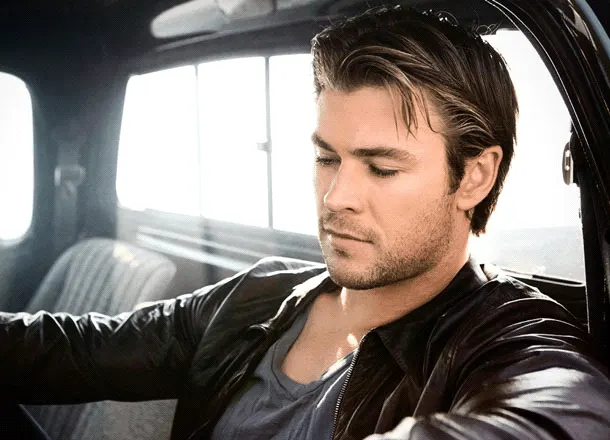 Hollywood star is the evidence that you don't should be professional beard to make yourself look great. Some of the time simple is better, and Hemsworth's stubble beard is a demonstration of that.
#5. Professional long Stubble Beard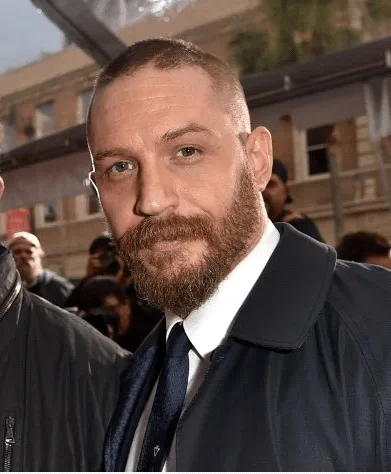 After medium-length stubble beards, some people like heavy full-length beards as we have seen Tom Hardy was heart breaker at the premiere of his movie Mad Max.
If you are searching for something in the middle of the full facial hair and the planner stubble, then the short boxed whiskers are unquestionably something for you.
A contrasted stubble creator beard needs a couple of days to grow while a short boxed whisker needs a couple of weeks to grow.
#6. Medium Stubble Beard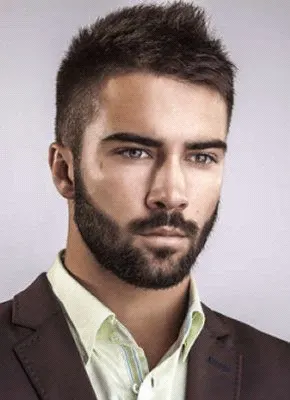 Delicately cut fit as a fiddle and style of the stubble utilizing the edge of the trimmer without the brush guide. At that point shave away any overabundance of hair around the face and neck.
For short hair, a medium stubble beard is the most compatible style and looks great.
#7. 4 Days Stubble Beard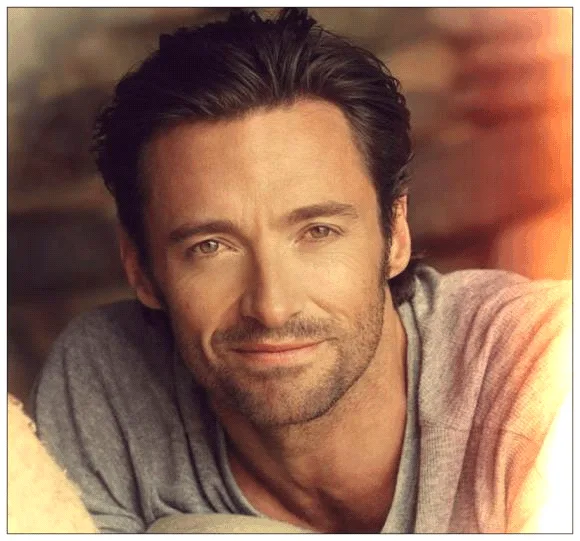 It is vital to develop your facial hair to a length that you can work with. Usually 3-4 days worth of development is sufficient however this can differ contingent upon the style you're going for and the shade of your hair. This stubble beard is deliberately etched and obliges work to keep up.
Utilizing a nearby yield and characterized edges, it showcases the cheekbones and frameworks of the jaw. The short boxed beard is ideal for precise, oval, heart-molded and round-formed appearances and is extremely prevalent this year.
#8. V-shaped Stubble Beard Style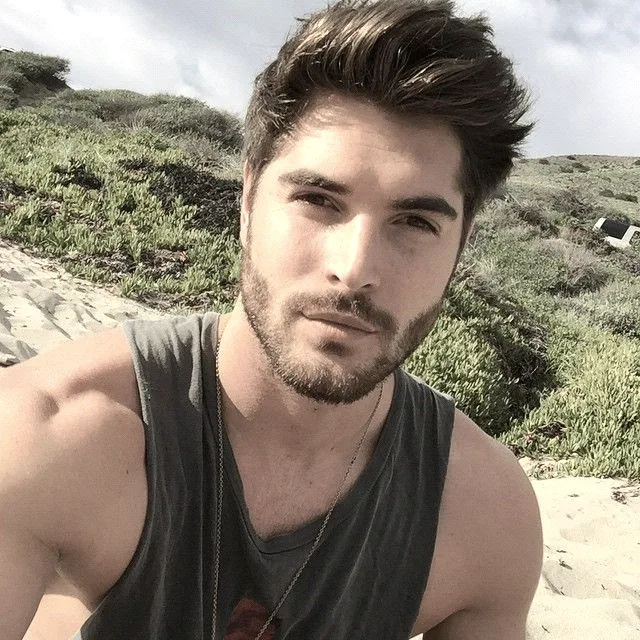 Keeping up a V-shaped stubble look requires general prepping. Make sure that you don't get a scruffy or uneven appearance; it's prescribed to trim each 2-3 days to keep your stubble from growing into full facial hair. Pay consideration to how speedy your facial hair grows.
#9. Marginal Stubble Beard for Short Hair
Once you've shaved away and tidied up the bits you don't need, you need to have the essential shape remaining. Set the trimmer to the wanted length. If your hair is very long, thick and coarse, pre-trim the hair utilizing a more extended length setting, for example, 5 mm. This type of style is perfect for very short hair.
#10. Stubble Beard Full Neck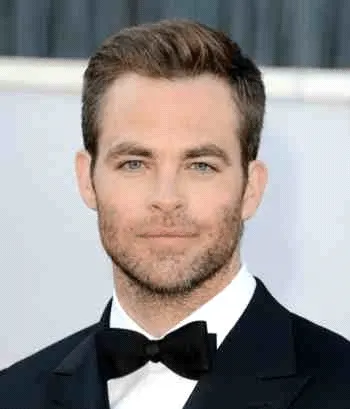 It all depends upon the rate of your facial hair growth; the standard stubble trim happens around each 4-6 days for most men. Abandon it anymore and you'll be wandering into the hairy territory. But don't trim under the neck if you want to look like Chris Pine in the picture.
#11. Stubble beard style for Youngsters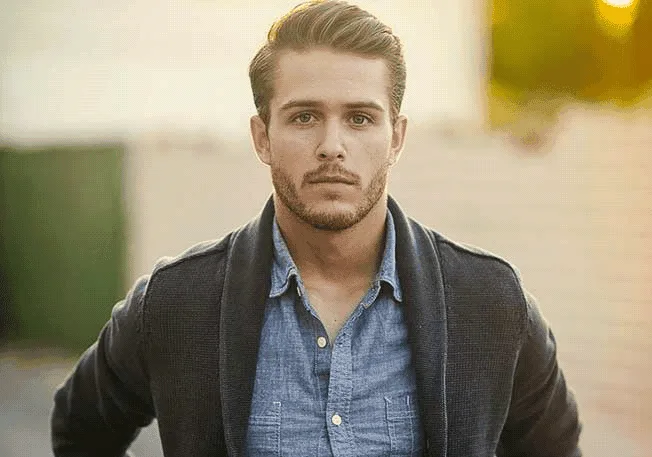 For College going youngsters and boys with good muscles, this thin stubble beard style is excellent. Most of the young generation like these types of short brown hair beard.
#12. Standard Stubble Beard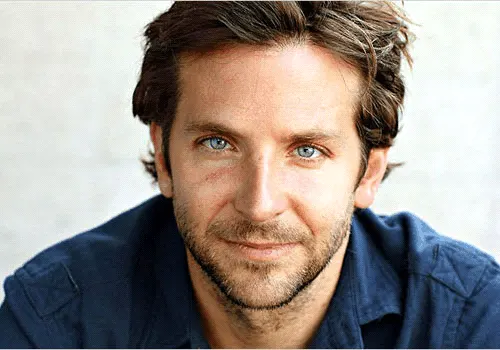 The professional stubble beard requires consideration and consideration as it develops. Make a point to shave the neck to make a characterized line underneath the jaw. The lines ought to be obviously characterized and the hairs kept short.
Stop halfway toward the cheek and ensure that the association between the whiskers and mustache is unmistakably characterized. A few well-known proficient stubble beard examples are Bradley Cooper and George Clooney.
Apply facial hair oil to hold the skin under the whiskers saturated. It likewise acts like a cream that enters the hair follicles to keep them solid and solid. Whisker oil likewise keeps the hair hydrated which is vital in cool and blustery situations.
#13. The Designer Stubble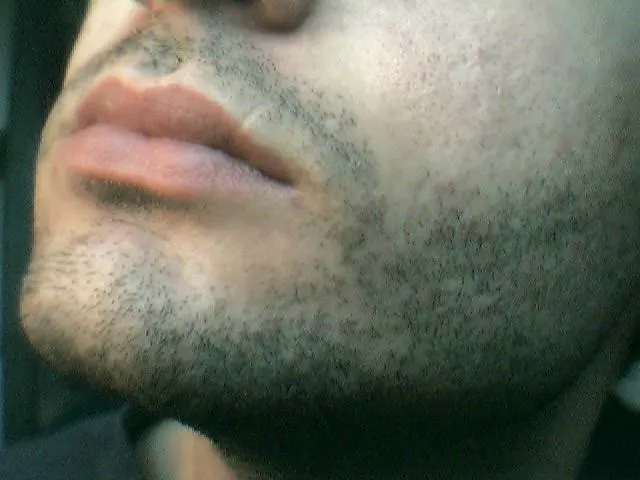 The designer stubble is seen a lot and is basically a medium stubble beard. It is one of the styles to maintain the easiest with any trimmer and easy to grow for most men. Full-bearded men will look down on the designer stubble but our female counterparts seem to like this beard the most.
It requires almost no upkeep and is likely the most popular stubble beard style. The full beard totally covers the upper lip, cheeks, and buttons and goes the distance back to the neck. It works extraordinarily for any facial structure, yet the style requires persistence.
Folks pulling the full facial hair of expertise exertion will go into growing and keeping up the ideal full whiskers while as yet keeping it satisfactory.
#14. Stubble and chin curtain mix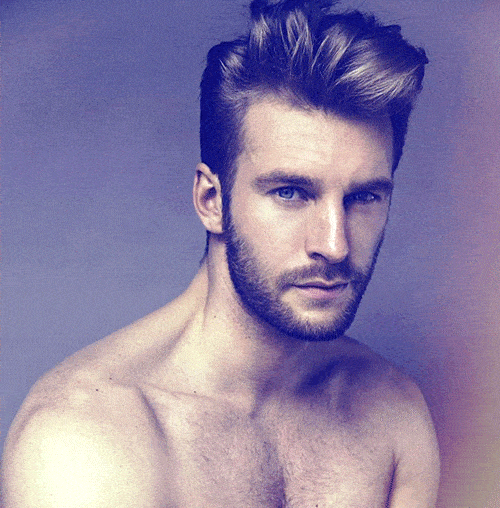 Any stubble can easily be turned into a fashionable chin curtain beard. All you have to do is let it grow a little. Keeping such a beard neat will require some work on your part. Add the stubble mustache as well.
#15. Patchy goatee stubble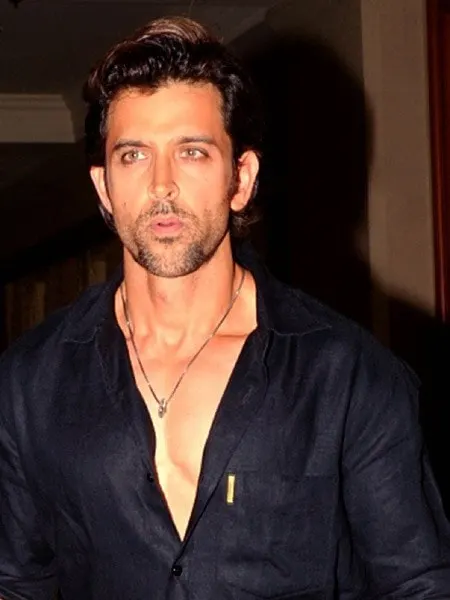 This stubble beard is exactly what you need to make a statement. The stubble is arranged into a more or less neat goatee, while two long patches are created on your chin. The overall look is priceless.
#16. Eastern stubble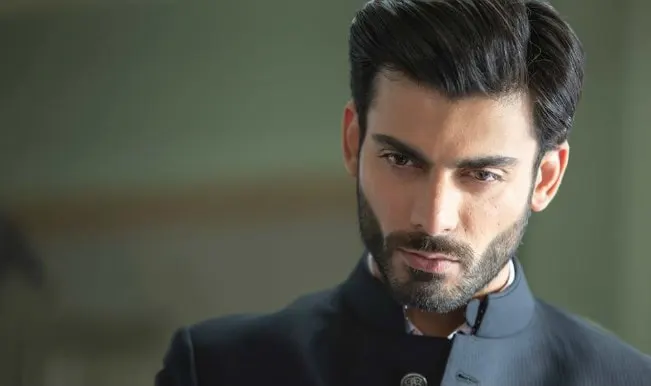 If you have thick and black hair, you can easily practice making this wide chin strap. The hair is just a touch longer than stubble but not long enough to become a full-sized beard. Neatness is the key.
#17. Stubble with a handlebar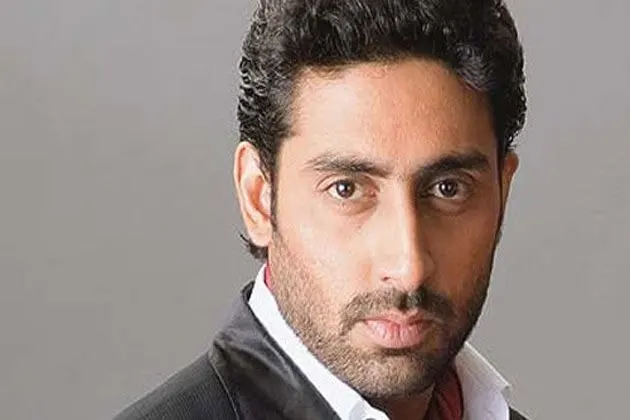 Stubble beards look great with stubble mustaches. This particular handlebar mustache looks especially stunning when very short. Consider this mix for your next special occasion or keep it as an everyday style.
#18. Slight neck stubble with whiskers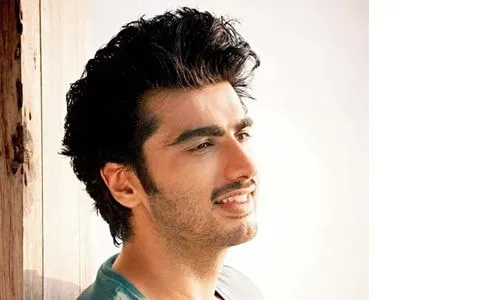 This is a style created to make a contrast between slightly short facial hair and dark whiskers and mustache. It can be a start of a long full beard or can be a separate style all on its own. The choice is yours.
#19. Shapely choice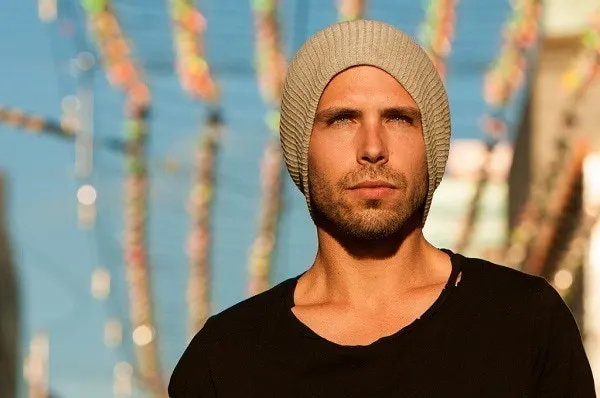 The shape of your beard is often the most important thing about it. If you learn how to give your beard good form, you can be sure you'll always look neat and impressive. You can also use the beard to visually adjust the shape of your face.
#20. Slow flow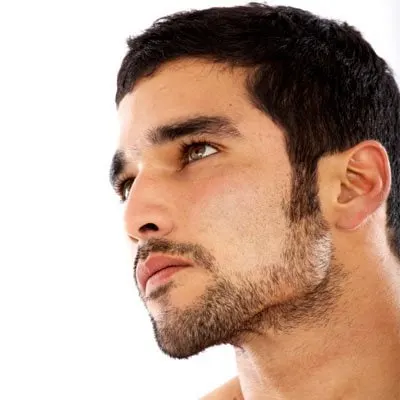 This beard seems to flow from your whiskers to the chin. It starts strong, then the current seems to slow down and then improve again at the chin. While looking a little messy, such a beard is hard to make.
#21. Young and patchy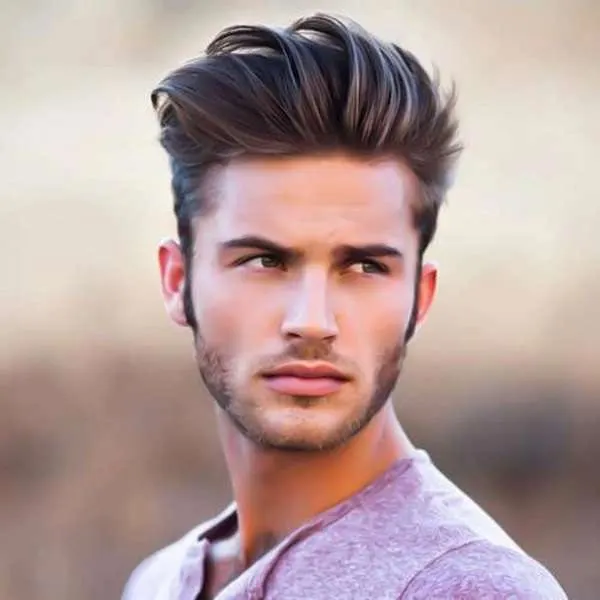 Whether you are too young to have a full beard or your facial hair growth is sparse, you can enjoy this patchy style. If you manage to make this stubble beard asymmetrical, you can really make an impression.
#22. Complex stubble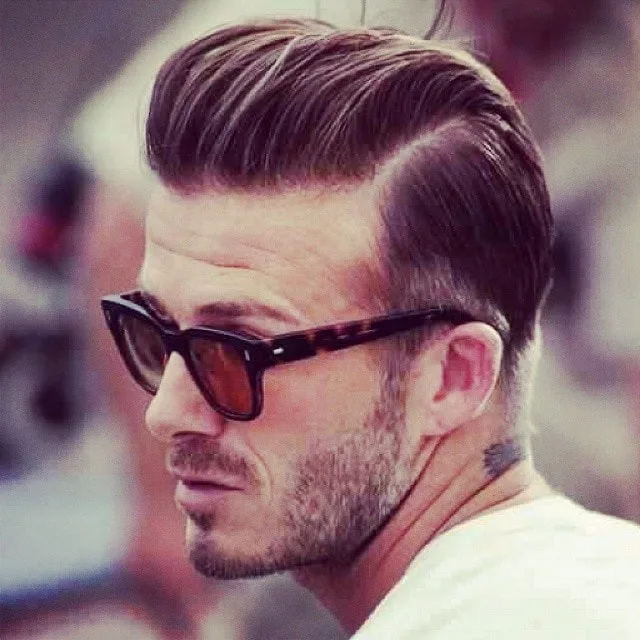 Stubble is easy to let go. You can forget about the beard and it grows on its own. However, if you want to make a statement, you should learn how to style this beard and make it look unique just like in the photo.
#23. Make connections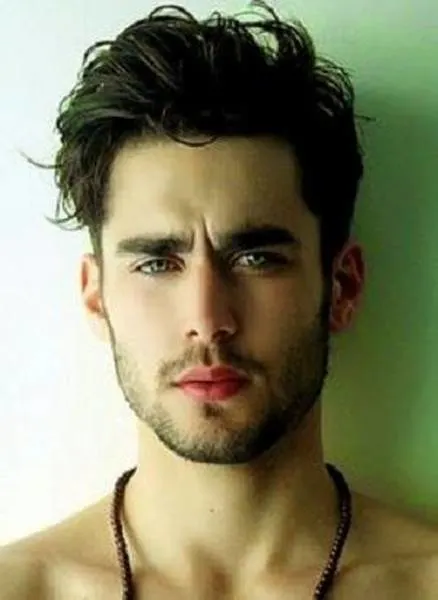 Stubble beards look especially attractive when they are connected to the mustache, the soul patch, and the sideburns. Make think connection lines by shaving the unnecessary hair around your facial stubble.
#24. Neat stubble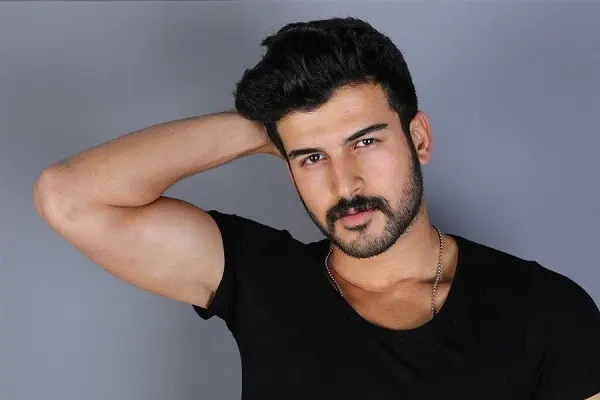 Even if neat stubble seems like an oxymoron, you can still achieve something close to it by keeping the rest of your facial hair shaved. If you have dark and thick hair, neat stubble is even easier to achieve.
#25. Lazy approach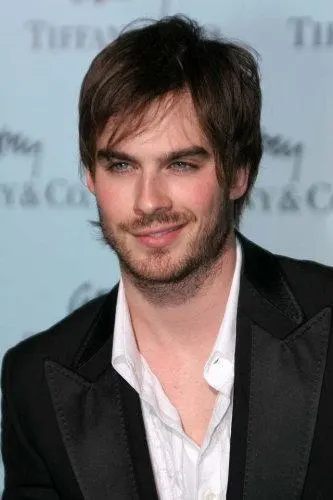 Stubble is often an excuse for men to take a lazy approach to their beards. They call them the "stubble style" and forget to shave. While it might not look too neat, it deserves to be called a separate style.
Celebrities with Stubble
Now it's time to check out some celebrities with stubble. Over the years, many celebrities have embraced the designer stubble look. Here are our top 10 celebrity picks for this beard style:
26. Chris Hemsworth- Designer Stubble
The Thor actor has sported designer stubble on different occasions. Hemsworth's stubble softens his chiseled features, making him look more laid-back and down-to-earth.
27. David Beckham- Athletic Stubble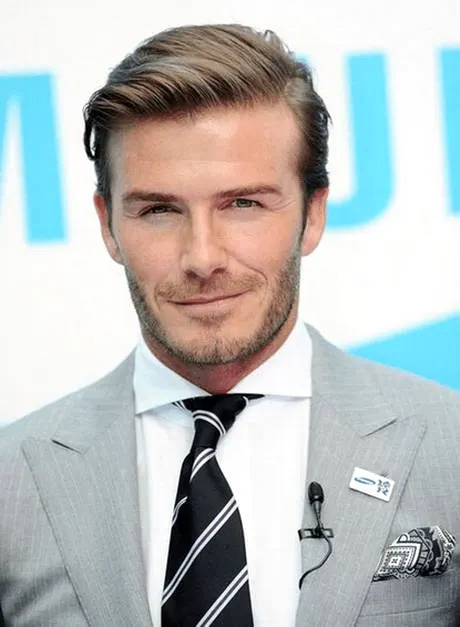 The soccer star was the reason many fashion lovers started to follow soccer. David Beckham's beard styles still make people go crazy. This 3-day stubble beard style complements his athletic physique and stylish wardrobe.
28. Brad Pitt– Rugged Stubble
The actor has worn various facial hair styles throughout his career. The stubble gives Pitt a rugged and masculine appearance, enhancing his classic good looks.
29. George Clooney- Salt and Pepper Stubble
With his salt-and-pepper heavy stubble, Clooney exudes timeless charm and sophistication. The blend of dark and gray hairs adds depth and enhances his already debonair image. His stubble is a perfect example of aging gracefully.
30. Ryan Reynolds- Casual Cool Stubble
Reynolds' casual cool light stubble is the perfect complement to his humorous personality. The Deadpool actor's shorter stubble length gives him a stylish appearance without being overly groomed, striking the perfect balance between approachable and fashionable.
31. Di Caprio- Goatee Stubble
This goatee stubble suits well to Leonardo DiCaprio. The subtle variation in length makes him look awesome, reinforcing his status as one of Hollywood's most enduring leading men.
32. Tom Hardy- Bold Stubble
His bold stubble reflects that same daring spirit. With a slightly longer length, his stubble adds a rugged and masculine dimension to his look, emphasizing his strong facial features and making him a striking presence on the big screen and in real life.
33. Tom Cruise- Understated Light Stubble
The barely-there facial hair is a light stubble is 1 mm long. He looks fresh and modern with this stubble beard style that keeps him at the forefront of the industry.
34. Idris Elba- Refined Stubble
The distinguished British actor Idris Elba sports a refined stubble that showcases his elegant sense of style. This stubble can be categorized as heavy 5mm stubble.
35. Jake Gyllenhaal- Versatile Stubble
Gyllenhaal's versatile acting skills are mirrored in his stubble. His stubble showcases his dedication to his craft, adapting his look to suit the character he's portraying.
How to Grow & Trim Stubble Beard
Moisturize your face religiously. I don't care that you're a dude. Skincare knows no gender. You have skin, right? So, take care of it.
Seriously, though, moisturizing your skin will help with hair growth. So will exfoliate regularly. Buy a face wash or mask with exfoliating beads. It will eliminate dead skin cells and build-up, which will open up your pores and your hair follicles.
You might choose to shape your stubble so that it resembles a different beard style, such as a goatee. That's cool. There's no set way to wear your stubble.
However, make sure you let your full beard grow in first. Don't start shaping it until you can see the shadow.
Key highlights of the process:
Let your facial hair grow for a few days until it grows a little longer than your desired length (between 2-7mm).
Set the trimmer length to your stubble beard-style length (E.G. 2mm, 3mm, etc.)
Shape your neckline and cheek line with the trimmer.
How to Groom Stubble Beard
Unlike with a full beard, there's no real need to apply beard oil to your stubble. As mentioned, however, moisturizing your face is essential.
Other than that, just pay attention to the growth, especially any growth that occurs outside of the shape of the beard you want to emulate. Trim your stubble regularly, as well.
Stubble vs Designer Stubble
Stubble and designer stubble are two different styles of facial hair, each with its own characteristics and maintenance requirements. Here's a comparison between the two:
Stubble
Stubble is the result of a few days of facial hair growth, typically measuring between 1-2mm in length.
It can sometimes appear unkempt or unintentional, depending on the individual's grooming habits
Maintenance for stubble involves simply allowing the facial hair to grow for a short period without trimming or shaping.
Designer Stubble
Designer stubble is a more intentional and well-groomed version of stubble, usually measuring between 4-5mm in length.
It is often seen as the "in-between" stage when transitioning from a clean-shaven look to a heavy stubble beard.
Designer stubble requires more attention to detail, including regular trimming and shaping.
The neckline and cheek lines are well-defined in designer stubble.
This was all about some of the most popular stubble beard styles for 2023 and we hope you like them. If you like this then share these great styles to rock the world. Let us know which one you love the most in the comments.