Beard styles donned by Bradley Cooper have been a phenomenon in all the decades that we have known him. From being one of the 100 most influential people of 2023 to the ultimate favorite star of millions, Bradley Cooper has earned huge respect in people's hearts.
Apparently, this man never ceases to become more likable as his ever-changing beard styles are a constant addition to his style guides.
This celebrity actor has a strong style game and we can hardly overlook the fact that he looks irresistible in every single one of his beard styles.
Popular Bradley Cooper Beard Styles
Let's have a look at some of our favorite beard styles rocked by Bradley Cooper.
This scruffy beard is as hot as any beard or Bradley Cooper can get. The beard is long and has such nice tapering that you can hardly look past its dramatic effect which has many a women's hearts attached to it by a string. Keep your hair medium long too so that this bearded look is justified. The beard should be dyed too since it looks a little too wild in black.
This is a look which brings out the real personality of Bradley Cooper the most. The beard is quite short and has a very simple and laidback style to it. The sideburns are faded light and are left undyed to give him a stylish yet mature look which is drool-worthy. The hair is styled in a boyish fashion to balance out the whole look.
How to Fix Bald Spot In Beard Under The Chin
3. The Perfect Gentleman Look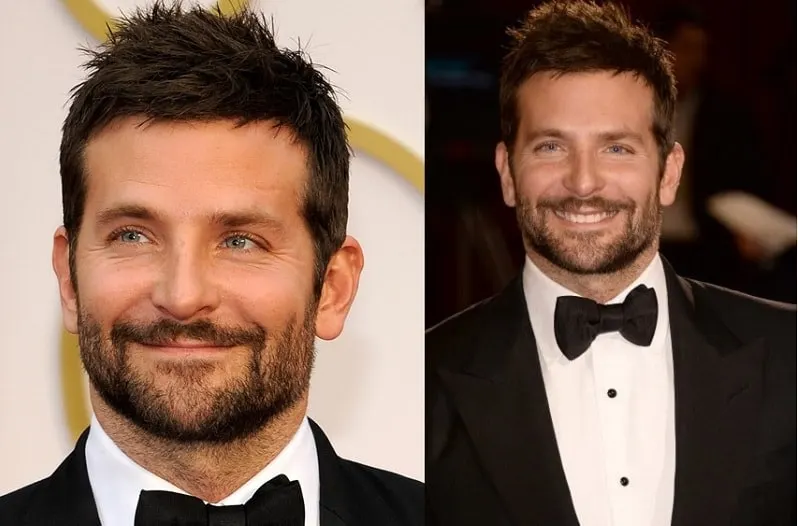 This beard style by Bradley Cooper is perfect for all the parties and black-tie events since it has such a formal yet lively look and vibe about it. The beard is short but is full and has fading and trimming in all the right places. The angles are curved and less sharp which make him look even more friendly and amiable. You can copy this look to look as stylish and as charming as he does.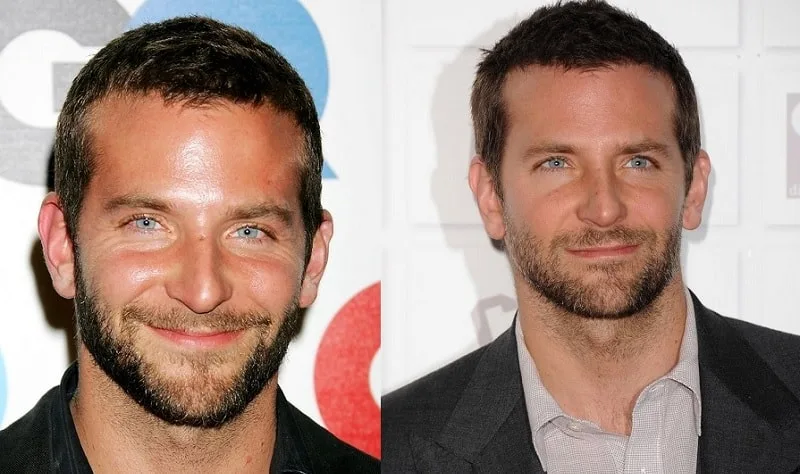 Bradley Cooper here has made his look less sharp and more appealing by trimming his stubble beard in a rough appearance. The beard is rather thick and has all the right feels of an impressive and frank man.
The sideburns are thinner and long up till the ears which balance out the gruffness of the beard around the chin. This is a great everyday beard style for men who do not want to spend too much time getting ready each morning.
Leave it to Bradley Cooper to come up with a unique and stylish beard and he'll never disappoint you. This look here is the perfect example of that. The light stubble beard with a soul patch and a classy mustache as you like.
Mustache Styles to Try With A Goatee
Beards rocked by Bradley Cooper have a long, long list, but these are our favorite styles.