Mustaches are not just for the "Movember" campaign in November. You can grow and proudly wear a stylish mustache at any time of year, and it will look great.
Although they went out of fashion for a while, the mustache is back "in" in a big way! When you are choosing your beard, you can take inspiration from a lot of different celebrities. From Brad Pitt to Hulk Hogan, there are celebrities from all walks of life who have recently rocked a mustache style.
How to Pick a Mustache Style
Mustaches are magical. They can change your entire appearance. Have a thin upper lip or an undershot chin? Just grow a mustache. There's easily a mustache style for every man, from a thick brush like Tom Selleck's 'stache to a sleek, thin line. You have plenty of time to choose, too, because the first thing you need to do is just let the hair on your upper lip grow.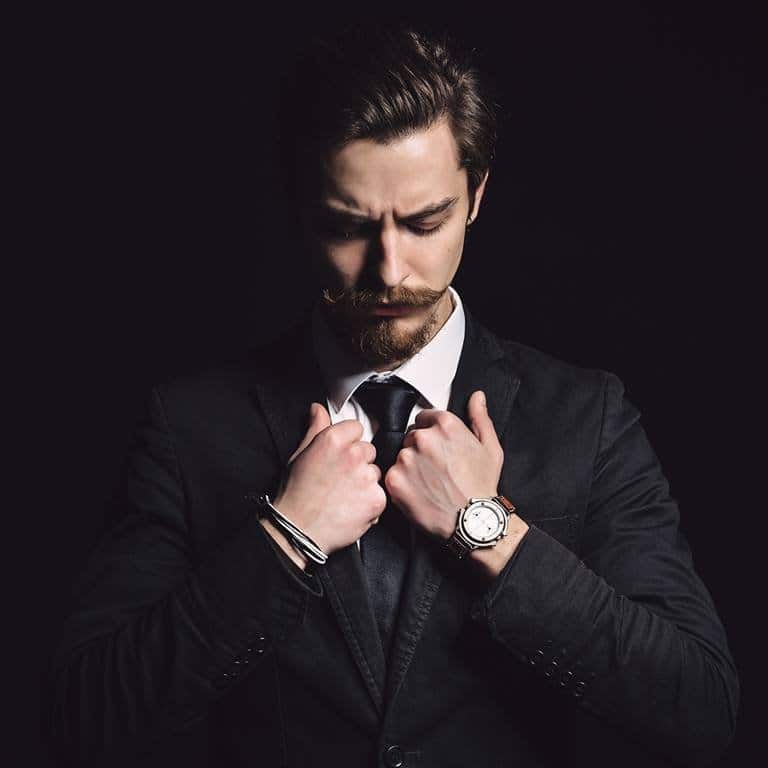 Study styles as your 'stache grow in, so you're ready once it's time to groom. Familiarize yourself with the different mustache types. Pick a manly Tombstone mustache to evoke a Wild, Wild West vibe. Choose something thin, like Errol Flynn's famous upper lip. The Zappa tends to droop and comes with a soul patch. The handlebar is the hipster's best friend.
The copstash, favored by law enforcement, is neat and polished, while the Franz Josef merges with mutton chops. From the Dali to the Fu Manchu, you just have to envision what's going to look fly AF on you.
Types of Mustaches
Let's a have a look at some popular and most common mustache types and pick your desired one!
Handlebar Mustache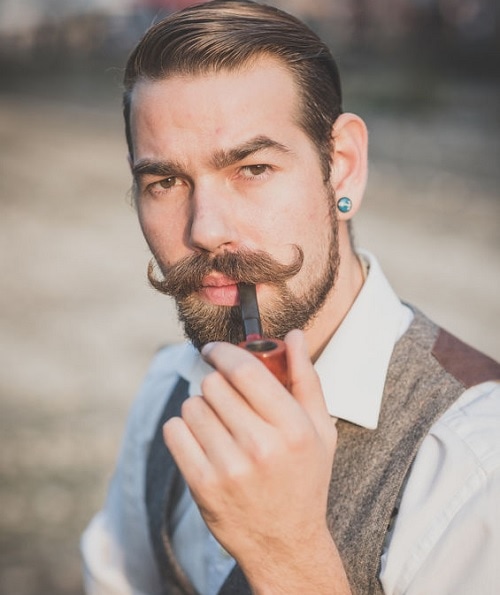 Since the early 20th century, the most modern and popular mustache type is Handlebar. It is a better choice for the full mustache and looks really dashing with the full beard. Mustache wax can be used for doing the twirl.
Chevron Mustache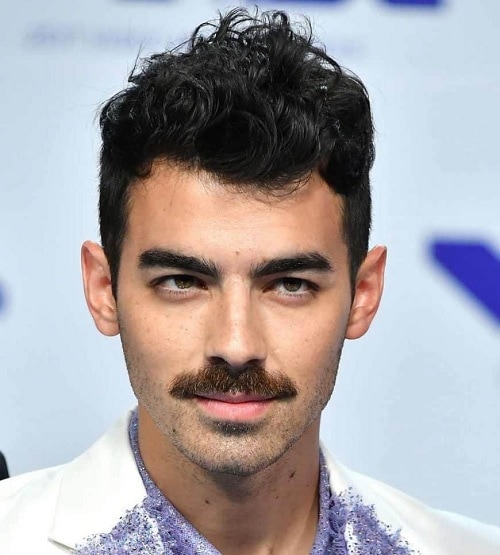 It's an easy type of mustache and is a famous mustache of Freddy Mercury. To have this classic type, just trim the facial hair on the upper lip line when grows.
Walrus Mustache
Walrus type is traditional and has similarities with the chevron type. It is thick and bushy which outstrips the line of the mouth. This type is not for them who don't have a full mustache.
Horseshoe Mustache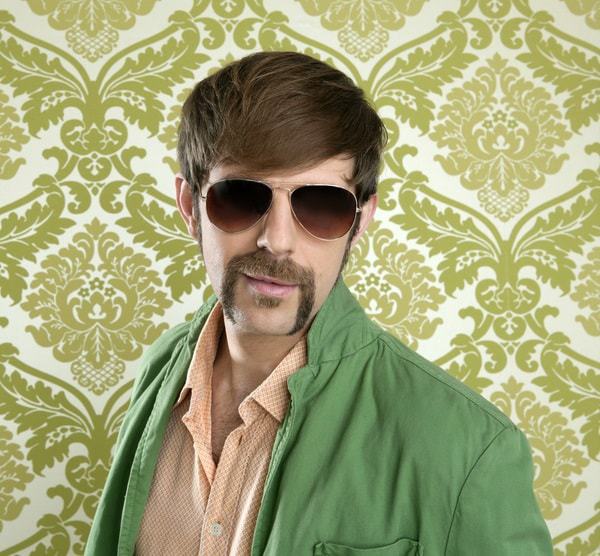 This typical U shaped style looks little complicated but making it not that tough. This horseshoe style which is also known as biker mustache is a well-suited style for those who are the front line type and goes really well with long hair.
The English Moustache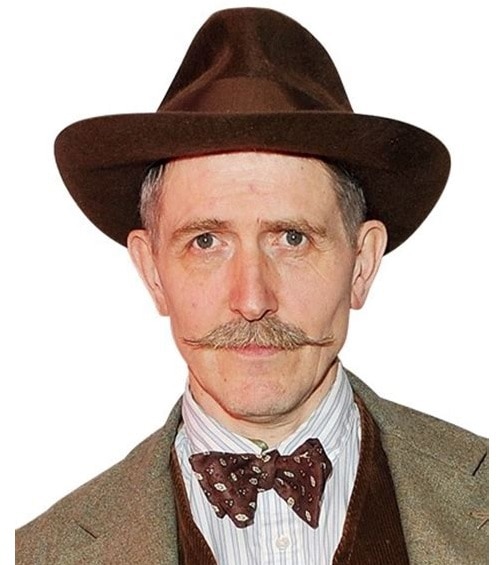 English moustache style is quite similar with handlebar mustache but is not that curved. Just let the hair grow and from earlier, use mustache wax to maintain the sides and to avoid the growth of the hair on top of the mouth.
Mustache Style – With or Without Beard?
You can wear a beard with pretty much any mustache, but that doesn't necessarily mean you should. Some 'stache styles just look better on their own. The Dali and Fu Manchu just mentioned are two of them. The Flynn looks better sans beard, as well.
On the whole, however, the majority of mustache types appear even more virile and masculine with the addition of a beard or goatee. A handlebar mustache is rugged but refined when you pair it with a small goatee. The Zappa depends on a soul patch beard. As for the Van Dyke, well, the pointed beard and mustache combo are tops.
Just like any other type of facial hair or haircut, certain mustache styles look better with specific facial shapes. For example, the horseshoe mustache flatters softly rounded, oval-shaped faces, while a small Van Dyke is perfect for a round face. Try a mustache with some scruff if you have a triangular face. A long face benefits from a full, thick chevron 'stache.
Play around with what looks sexy. You can tweak any style of mustache to suit your face, you know. You might just have to get creative — experimental, even.
Mustache Styles for Different Face Shapes
Many guys are interested in adopting a mustache for a more manly look. Though nowadays, almost all men with different face shape love to have a mustache, it has become popular in 1970 to 1980. At that time Tom Selleck, Frank Zappa, and many other personalities took mustache in a new fashion trend.
Be careful while choosing a mustache style for you. Because all the mustache types will not be well suited for your face shape. So, in this article, we have tried to give you a suggestion to choose the perfect mustache type according to your face. Keep reading!
For The Small Face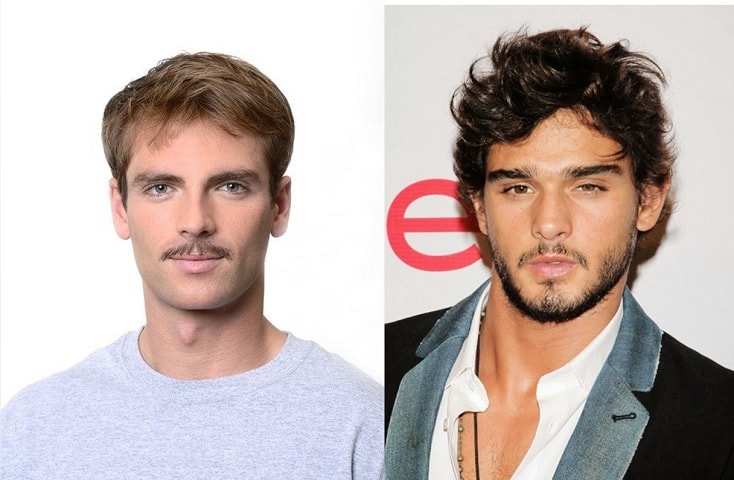 Opt for a thinner mustache if you have a small face. Trim the mustache regularly and get the impressive look.
For The Face With Thin Lips
A little larger mustache is a good option for the face with thin lips. Mustache with a slightly long side will make the lips to look thicker.
For The Face With Thick Lips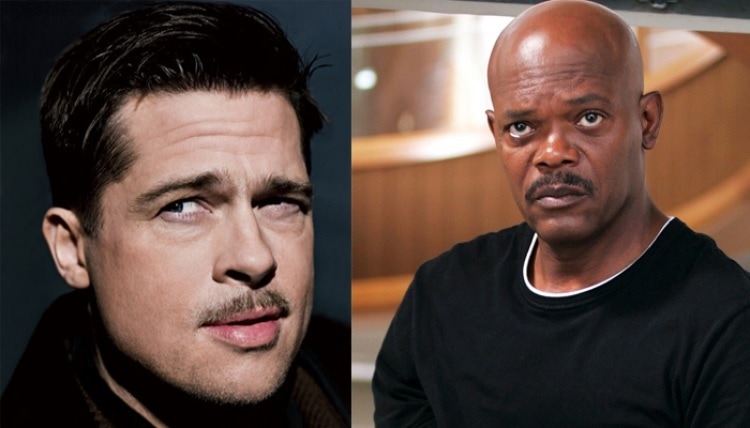 A smaller mustache is suitable for the face with a thick lip. Don't grow it long at the corner of the mouth.
For Long And Thin Faces
You can try for whisker if you have a long and thin face. This type of mustache makes the face to look smaller.
For Long Face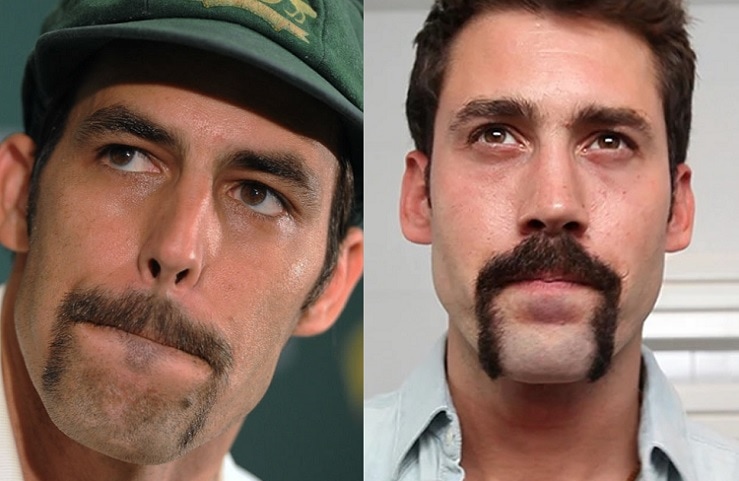 Horseshoe style which gives an aggressive look is well suited with the long face. Always avoid mustache with little hair because it will give a larger face look.
For The Faces With Soft Features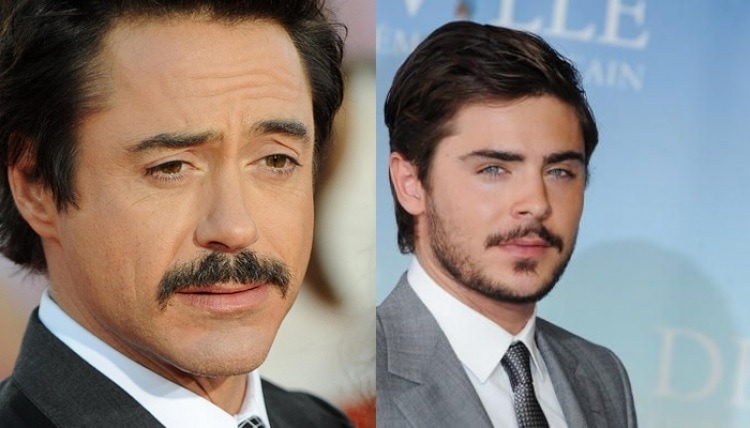 If your face has soft features, make a mustache with a sharper end. You can have a rustic look in this way.
For Square Face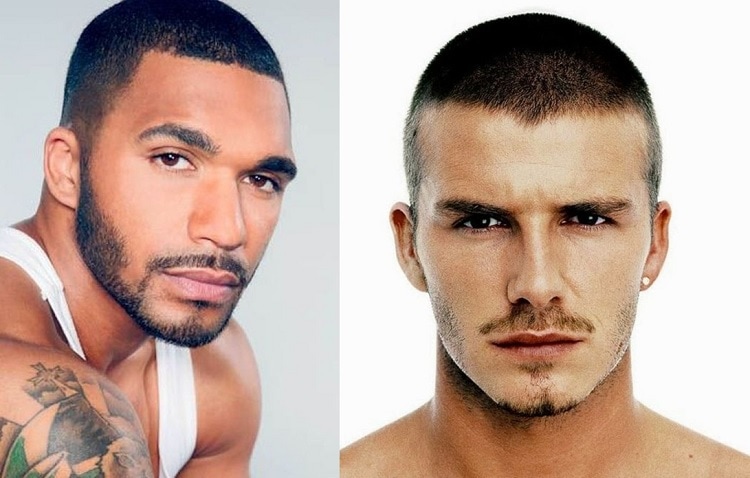 Square shaped mustache is the best option for this face shape as it highlights the chin outline.
For Round Face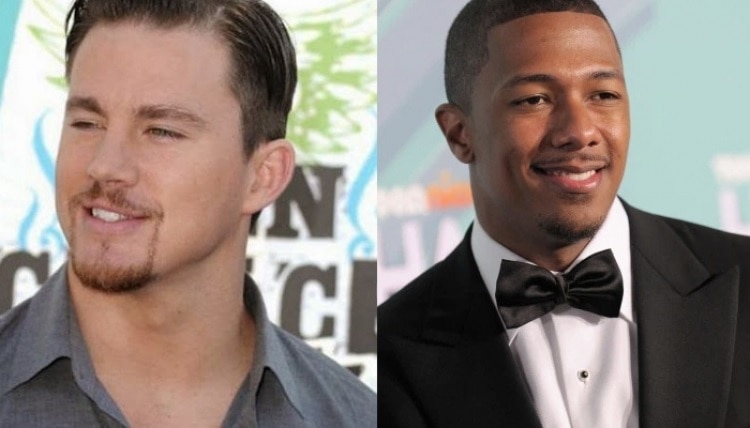 If you have a round face then opt for a straight and thinner mustache. As there are a few angles in the round face, this mustache style will make your chicks look thinner.
Mustache Growing and Care
The trickiest part of having a mustache is normally growing it. You may have to wear your mustache in a few unusual styles whilst you are growing it into the style that you choose. Once it is long enough, you can use trimmers to keep it looking stylish and mustache wax to set your mustache into specific styles. If you are struggling to grow a mustache, read our post on how to grow a healthy and thick mustache.
Mustache Grooming Tips
Here are some tips to help groom your mustache.
Shampoo it
A mustache isn't like your eyebrows or the hair on your legs. A 'stache hangs out around your mouth. It drinks what you drink. It eats what you eat. It gets dirty. Rather than simply hoping that no corn kernels are moldering away in there, shampoo your 'stache when you shower.
Condition it, too
Mustaches are coarse and dense. They get prickly. Do a solid for all the people in your life who enjoy kissing you and condition your mustache after you shampoo it.
Steam it
Steam your whole face, actually. Pamper yourself. Seriously, washing your face with a hot washcloth or towel, or just draping a hot towel over your face, will steam your skin and your hair follicles. It also cleans the hidden skin beneath your mo, which can eliminate itchiness and dryness.
Train it
You'll still need product if you plan to style your 'stache in an extreme fashion, ala the handlebar. However, you can train the hair to grow and lay in a particular direction. It just involves a lot of careful combing, preferably with a fine tooth comb.
You'll still need product if you plan to style your 'stache in an extreme fashion, ala the handlebar. However, you can train the hair to grow and lay in a particular direction. It just involves a lot of careful combing, preferably with a fine tooth comb.
Trim it
Regular trimming maintenance is a must. Wild or uneven hairs are instantly visible because they're right there hanging over your upper lip. With some mustache types, a small electric trimmer will work. In most cases, you're better off using small barber scissors or scissors designed for facial hair. Always snip carefully and conservatively, cutting only a little at a time.
Coolest Mustache Styles to Try in 2020
Mustaches are a huge trend among guys and there are many new trends that are coming up with the passage of time. If you are wondering about the best mustache styles that are in fashion and how you can get a stylish mustache then read this post to get an idea about it. We have gathered the 22 classiest and best mustache styles for you to take a look and try out.
#1: Classy Handlebar

Handlebar mustaches were once considered to be an antiquated style, but they are now back in fashion among hipster guys. These mustaches are famed for their width and the fact that they curl up at the corners like the handlebars on your bike.
Top Picks: Coolest Handlebar Mustaches in 2020
Recommended video: Jimmy Fallon gets a mustache