Tired of having a clean shave with no mustache? Thinking of giving a throwback to the big, thick, and quirky 70s mustaches?
While you'll find plenty of styles to experiment with, the most popular mustaches from the 70s are characteristically thick. you could compare current actors with mustaches to those who were popular in 1970.
These mustaches need proper grooming and maintenance to stay in the shape you want them. The good news is that most of these mustache styles don't require you to grow a beard.
70s Mustaches That'll Never Go Out of Fashion
1. Walrus Mustache with Curly Hair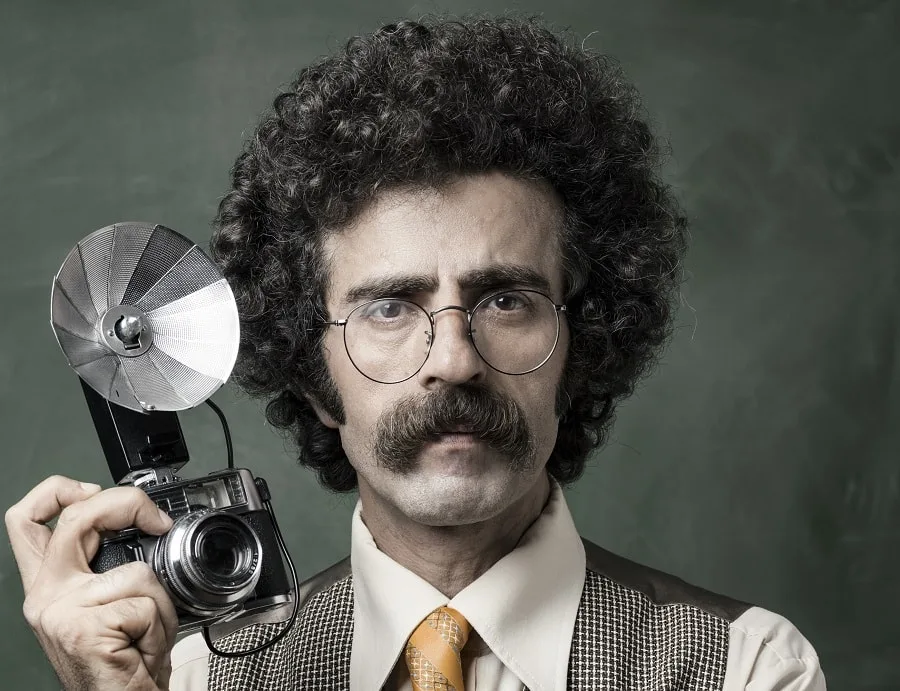 It takes courage to grow a walrus mustache that covers your lips. This mustache needs to be thick with hair long enough so that it drops down and curls into the mouth. Pair it with curly hair to get an unforgettable look.
2. Dallas Mustache with Side Part Hair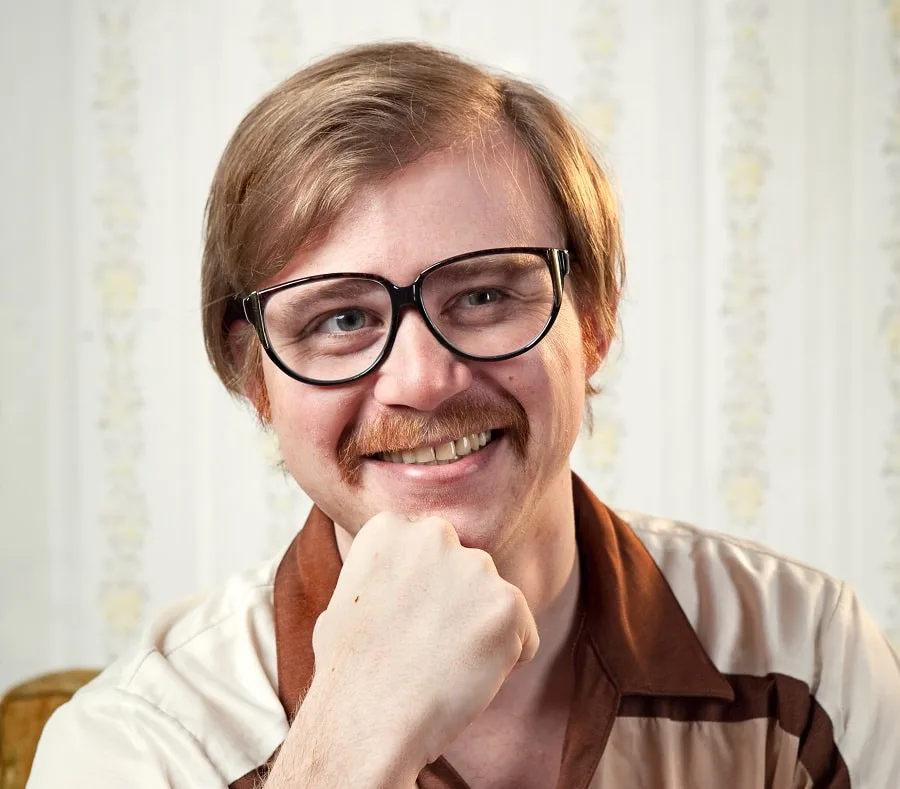 The Dallas mustache comes straight down around the corners of the mouth, which you don't expect from a chevron mustache. This 70s mustache is enough to get attention with no beard on the face. A side-part hairstyle will give you a typical 70s look.
3. Thick Horseshoe Mustache with Long Sideburns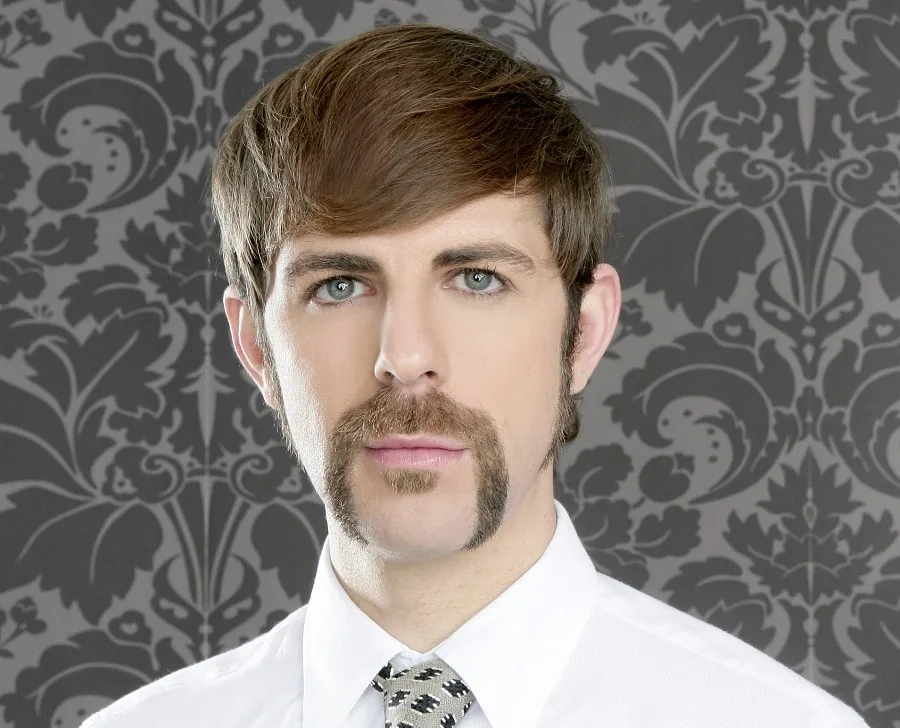 It's not just the horseshoe mustache, but the long sideburns and soul patch combined with the mustache are the main attractions here. The soul patch beard is thick and wide and shaped in rectangular shape. The sideburns are long enough to extend to your jawline.
4. Caterpillar Mustache with Curly Hair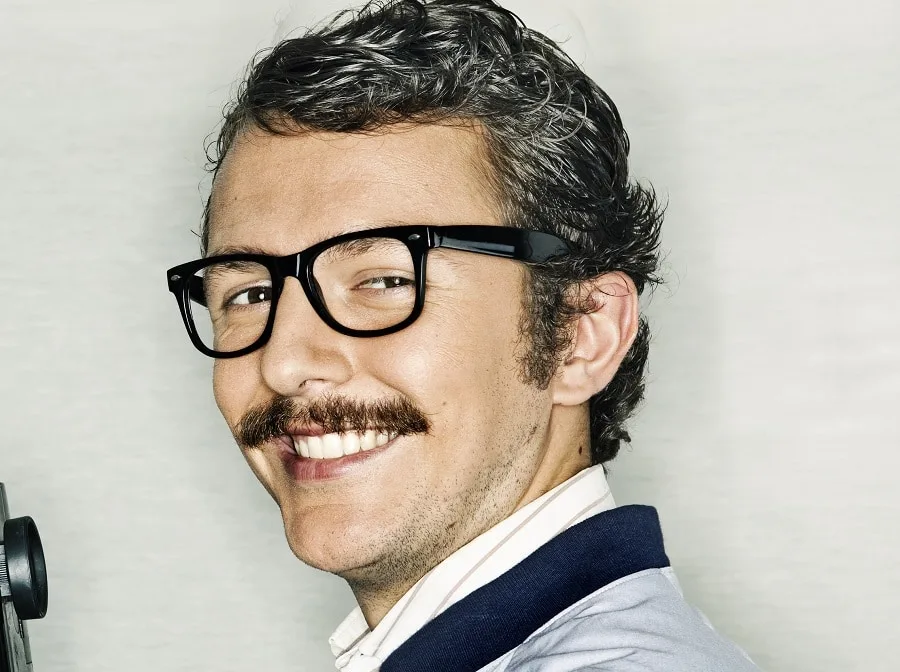 Looking at this mustache from the 70s may make you feel as though a caterpillar is crawling above the upper lip. There is light stubble on the face–more like a neck beard. Complete the look with side-parted wavy hair.
5. Half Horseshoe Mustache with Side Whiskers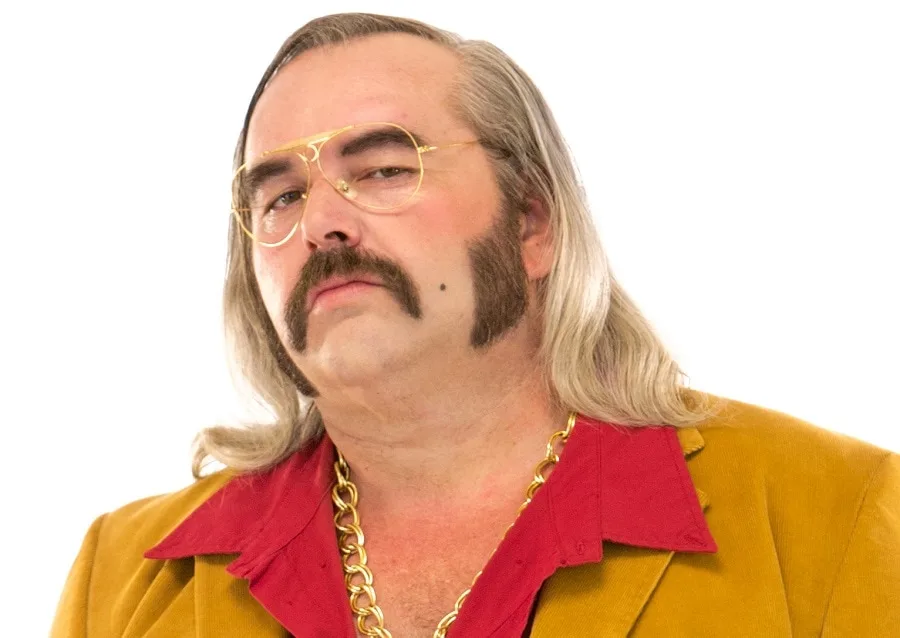 What makes this style unique is that the mustache and the sideburns are "almost there". It's a short horseshoe mustache i.e. it doesn't go all the way down the sides of the chin. The side whiskers are almost there to become mutton chops, but not quite.
6. Light Parted Mustache with Stubble
Go for this look to be easy on the eyes because the mustache is light and relatively thin than most 1970s mustaches. There is no beard but only a light and patchy stubble across the face to support the mustache.
7. Overgrown Chevron Mustache with Long Hair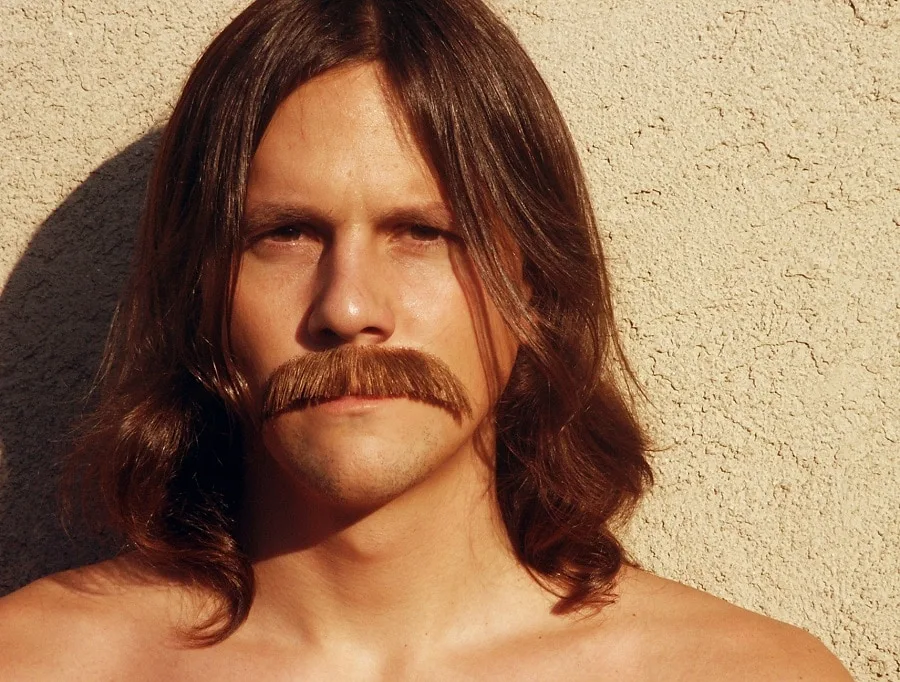 This will certainly stand out because it takes a typical chevron mustache to a whole another level. The hair is so overgrown it fully covers the upper lip and hang like a shade on it. Rock the look with long middle-parted hair.
8. Neatly Trimmed Lampshade Mustache with Soft Part Pompadour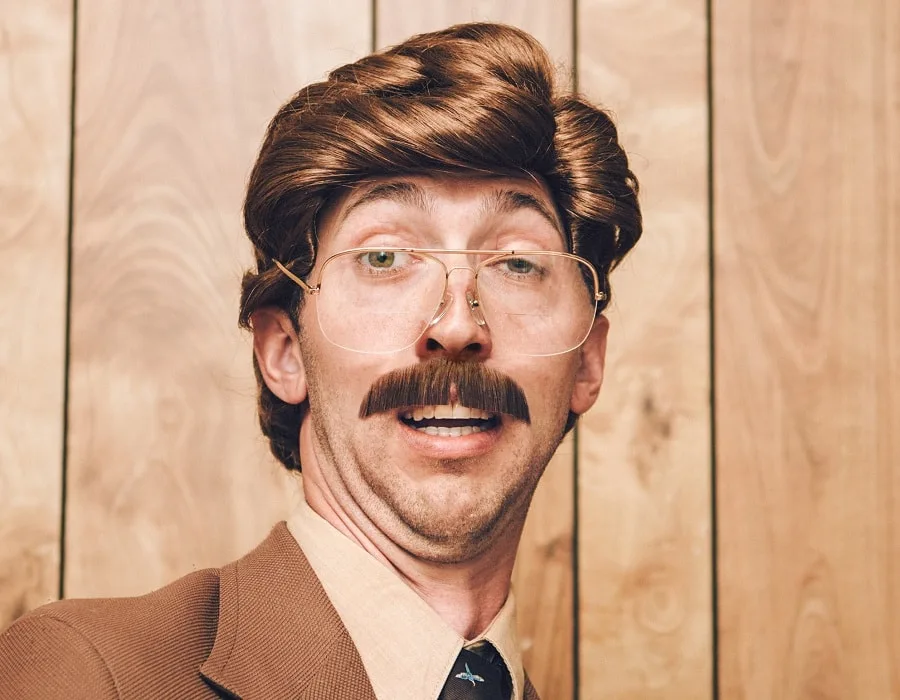 You'll feel like a lampshade is covering your upper lip when you grow this mustache. It's neatly trimmed, so you will require a lot of maintenance. The hair is soft-parted with a big and thick pompadour.
9. Natural Parted Mustache with Curly Hair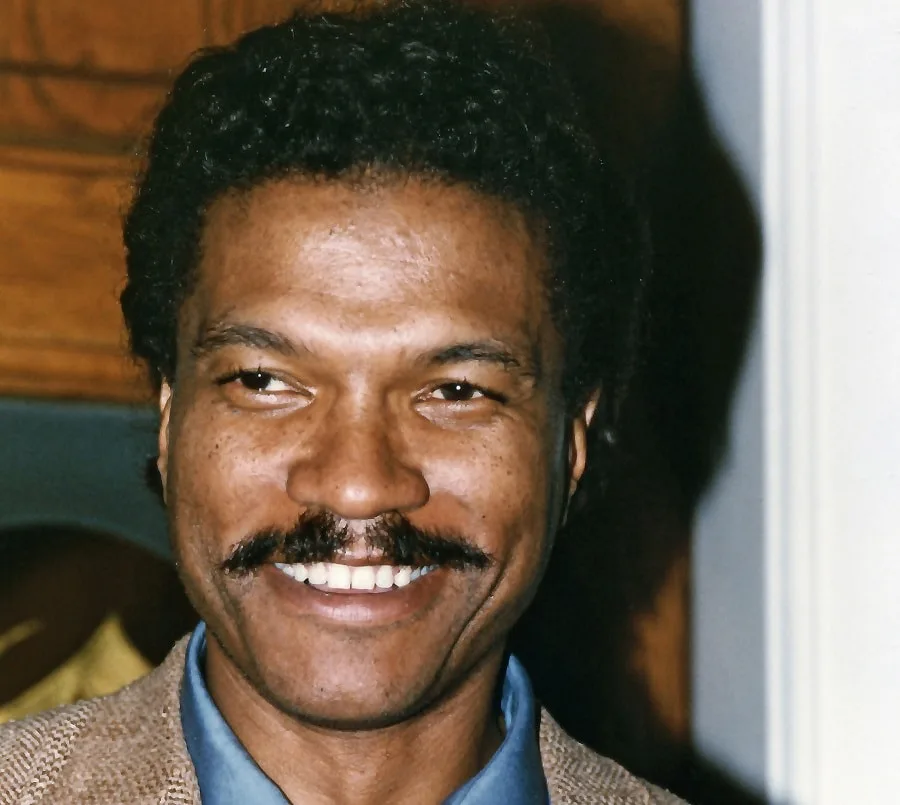 It's okay if you don't grow a thick mustache with a certain peculiarity. You can grow your natural parted mustache and make it the focal point by shaving off your beard. Curly hair with no sideburns will keep the focus on your face.
10. Typical Chevron Mustache with Clean Shave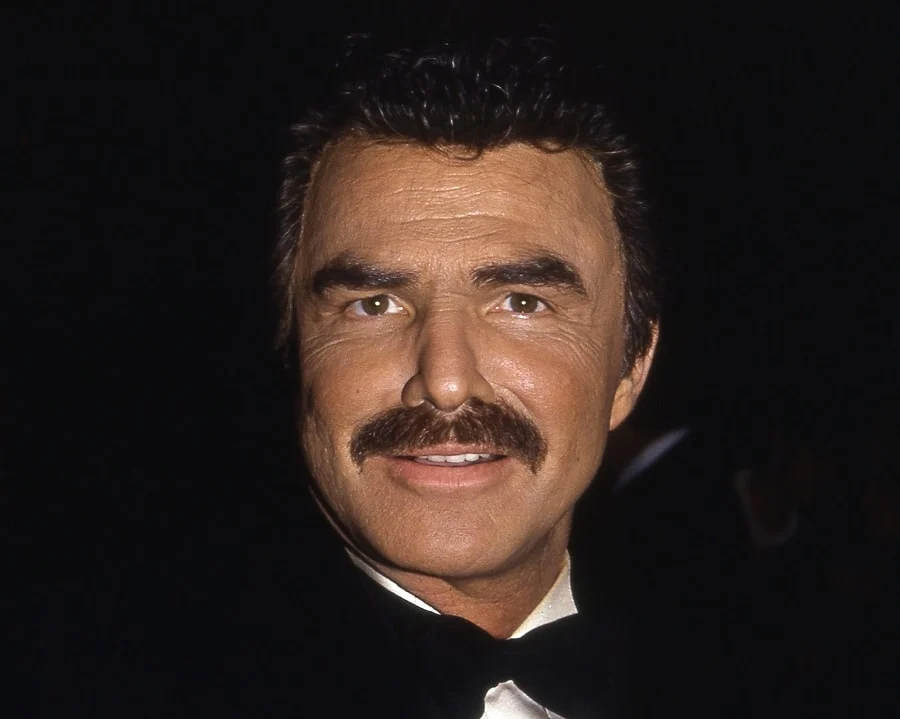 Burt Reynolds popularized this mustache style and you'd often compare it to Tom Selleck's mustache, but this one's slightly less bushy. Of course, you'll clean the rest of the beard so people can admire your mustache.
11. Thin Horseshoe Mustache with Long Wavy Hair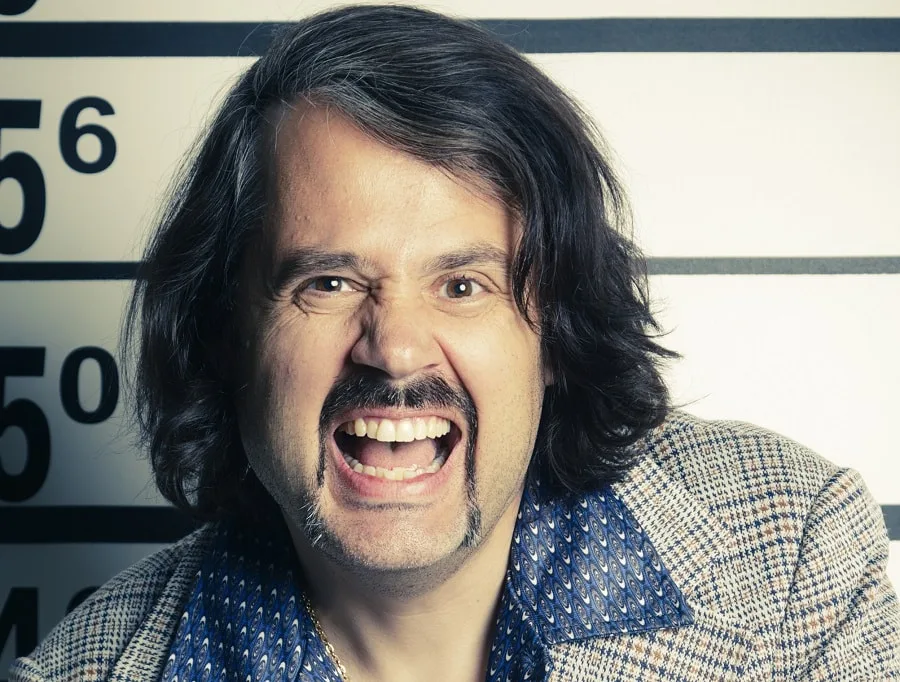 Once you have a horseshoe mustache, you don't have to do anything else to make a statement. Growing a thick horseshoe isn't the law. This one has thinner shanks and some salt and pepper near the end. To make this 70s mustache stand out, grow long and wavy hair.
12. Chevron Mustache with 5 o'clock Shadow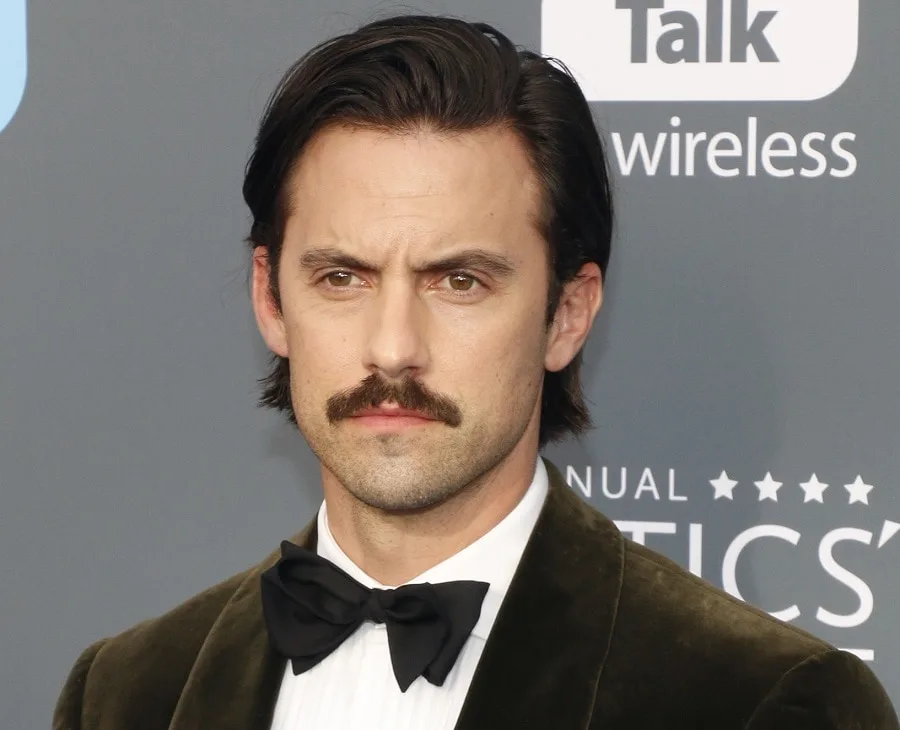 This mustache is natural and doesn't go past the corners of the mouth. It is not too thick or big, so it should suit pointy faces. The 5 o'clock shadow can be a great complement to this 70s mustache.
13. White Einstein Mustache with Long Hair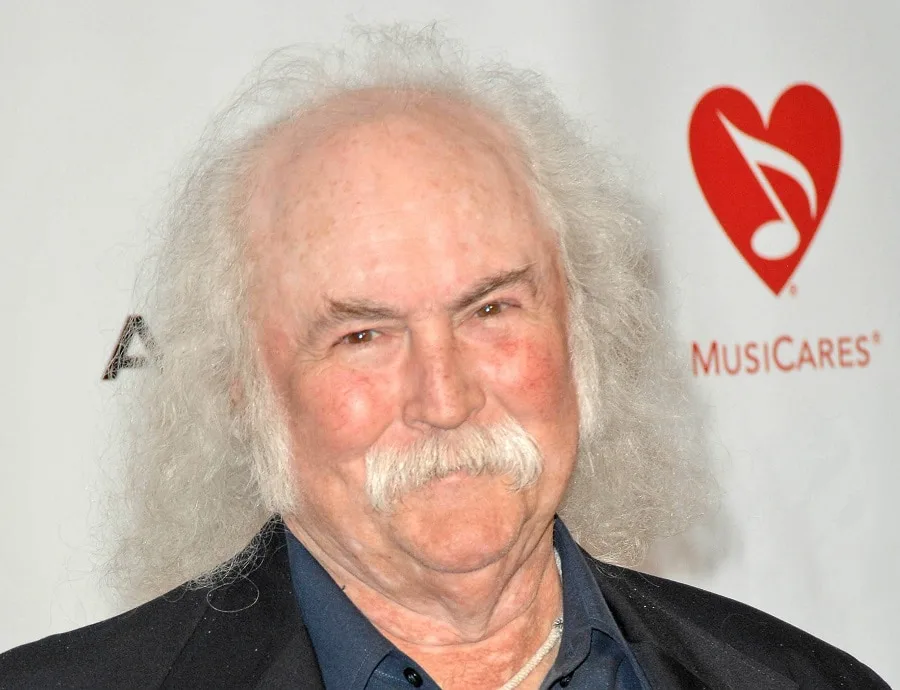 A receding hairline shouldn't stop you from growing long hair. More importantly, you can draw people's attention to your face with an Einstein mustache with grey hair. It should easily cover your upper lips and even the lower lip to some extent.
14. Thick Salt and Pepper Mustache with Soul Patch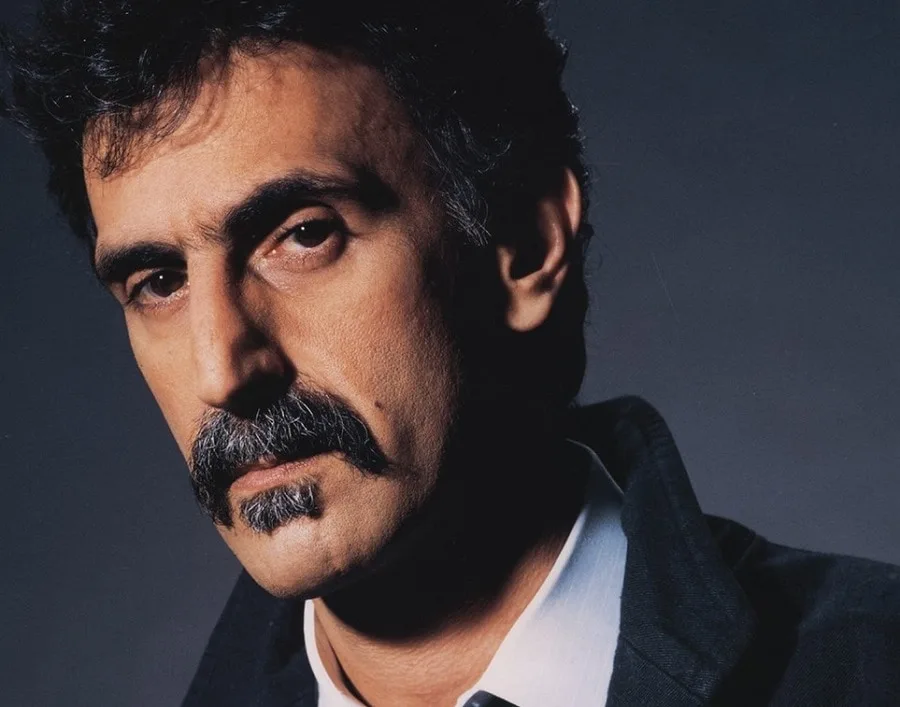 Many men still love wearing the Zappa mustache. It's thick and resembles what you would call a modern horseshoe. However, it's not just the mustache, but also the thick soul patch that's a highlight of this style.
15. Two-tone Mustache with Fringe Haircut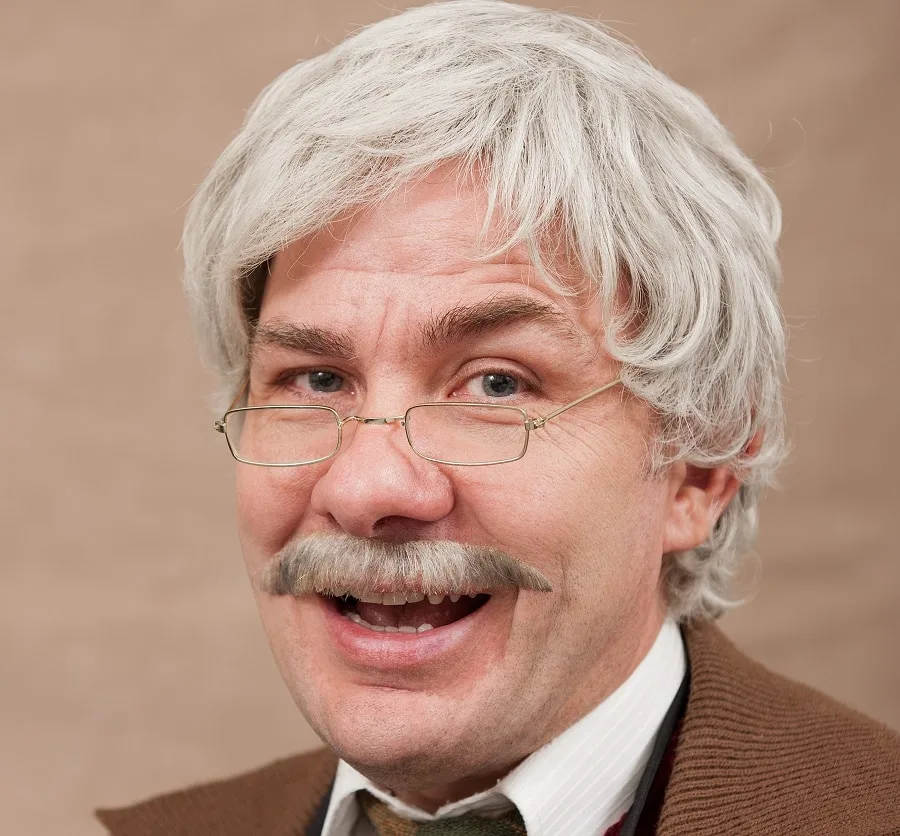 The uniqueness of this mustache lies in the way its ends are dark yet the middle is quite silvery. The mustache extends several millimeters beyond the corners of the mouth and has no gap in it. The fringe haircut with soft part will surely make you look like a professor.
16. Grey Horseshoe Mustache with Long Hair
Hulk hogan has a kept a grey horseshoe mustache for years. He had this mustache even in the 80s and 90s. The mustache is the only focal point on the face with no other facial hair. Grow long hair despite a receding hairline because Hulk Hogan did.
17. Beardstache with Messy Bangs
Beardstache was quite popular those days, especially among the old Hollywood actors who had mustaches. The hairstyle in this case is a messy and wavy bang.
18. Friendly Mutton Chops with Comb Over Hair
A lot of the 70s mustaches have evolved in recent times. This friendly mutton chops beard is much more tamed, clean, and sophisticated. Call it a mustache or a beard–that's totally your choice based on how you see it. A comb over haircut is suitable if you don't have a perfect hairline.
19. Trimmed Chevron with Slick Back Hair
The chevron mustache here is quite trimmed as you can clearly see the upper lip. The ends aren't squared or given any specific angle. There's slightly grey stubble on the face combined with a slick back hairstyle to go with the receding hairline.
20. Red Horseshoe Mustache with Buzz Cut
When your hairline doesn't make you happy anymore, a buzz cut is the way to go. Let no one stop you from growing long sideburns that support your thick and red horseshoe mustache on both sides.
21. Bushy Painter's Brush Mustache with Spikes
Once you grow this 70s mustache, you won't need any other facial hair. It's clearly a painter's brush mustache but with slightly long hair and a bushy effect. The spiky hairstyle can make you look quite young.
You can always trim, clip, and extend a 70s mustache to make it unique and exclusively yours, but with these 21 different takes on them, you surely have a starting point now.