Mustache is back in style, and it's not just for old guys anymore. Who better to lead the charge than some of our favorite young actors with mustaches?
From the handlebar mustaches of the early 20th century to the soul patches of the 1990s, mustaches have come and gone in popularity. But one thing is for sure: mustaches are always in style.
The old actors with mustaches are the trailblazers, setting trends with their iconic mustache look. Now, it's time for the younger celebrities to carry the torch, and they're doing it in style!
For example, Jacob Elordi, who stars in the hit show Euphoria, has been rocking a mustache since the show premiered. Miles Teller, the Top Gun: Maverick celebrity, has also been sporting a mustache for some time now.
These young men are just a few examples of the new generation of mustached men. They are proving that mustaches can be cool and current, and they are inspiring other young men to give mustaches a try.
So if you're thinking about growing a mustache, check out these young celebrity actors with a mustache for inspiration!
Most Picked Mustache Styles by Young Actors
When it comes to the mustache styles preferred by young celebrities, the Chevron and the Stubble mustache take the top spots. These styles have been seen in a number of actors and have inspired many to adopt these looks.
Older celebrities are often seen with long and bold mustache styles like handlebar, horseshoe, etc. In our list, there are no young celebrity actors sporting these famous mustaches.
The shift from these styles to the Chevron and Stubble mustaches reflects changes in societal norms and perceptions. Today's young actors often choose roles that challenge traditional stereotypes, and their choice of mustache styles seems to mirror this.
The Chevron and Stubble mustaches offer a balance between sophistication and ruggedness, allowing these actors to express their individuality while still maintaining a connection to the classic charm of yesteryears.
Celebrity Actors with Mustaches
Here is our list of the top 20 young celebrities/actors who are making waves in Hollywood with their mustachioed looks. All the celebrities in the list are below 50 years old and some of them are popular since their childhood.
1. Jacob Elordi (25-year-old)- Thin Painter's Brush Mustache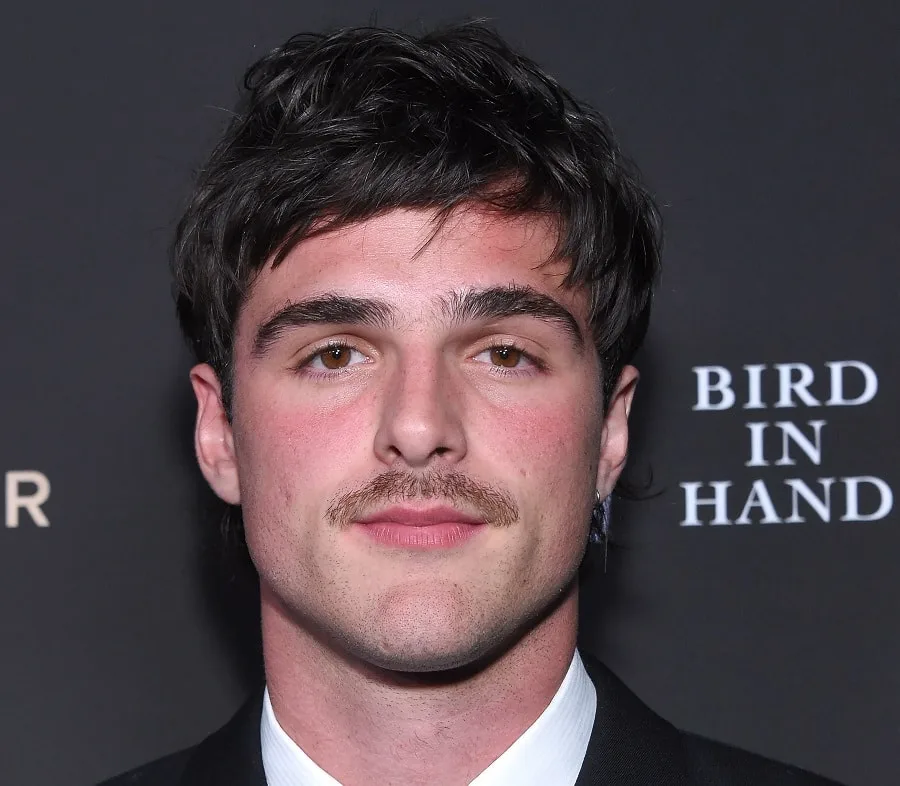 The young 25 year old celebrity "Euphoria" star is known for his thin painter's brush mustache. The mustache tapers off at the edges, maintaining a neat line above the lip. The trim is precise, reflecting meticulous attention to detail, which indicates Elordi's commitment to his craft.
2. Evan Ross (34-year-old)- Pencil Thin Mustache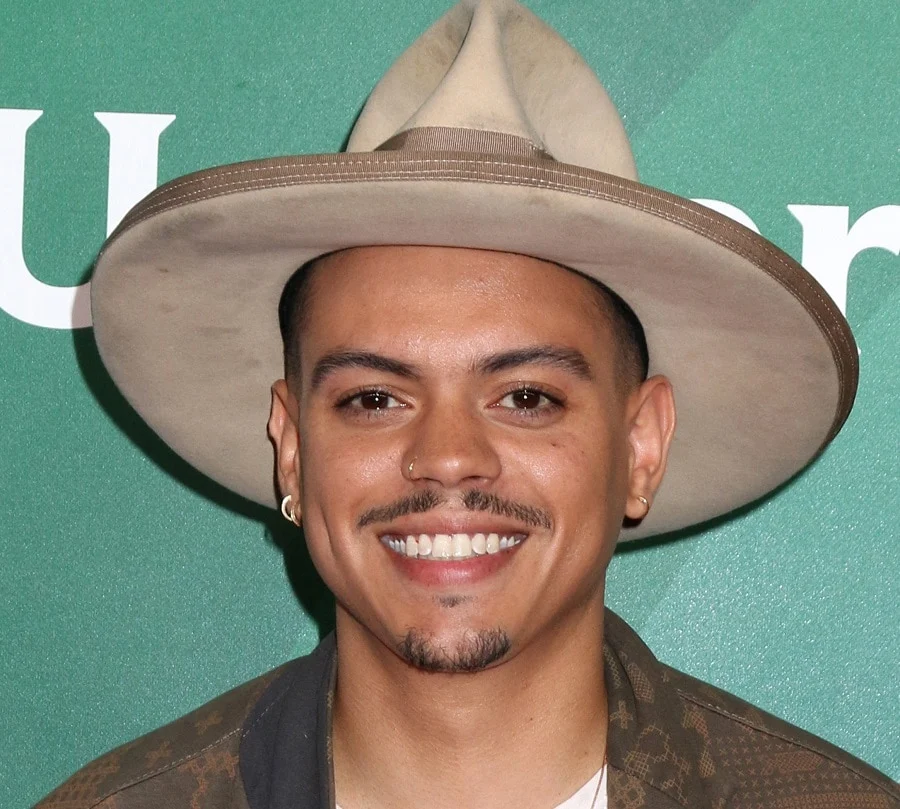 Evan Ross dons a pencil-thin mustache, a style that is minimalist yet high on sophistication. This mustache style is typically thin and very neatly trimmed. It speaks to a sense of precision and control, suggesting a person who appreciates the finer details in life. The young actor's beard style can be defined as a short chin beard or simply a goatee with a mustache.
3. Miles Teller (36-year-old)- Top Gun Maverick Mustache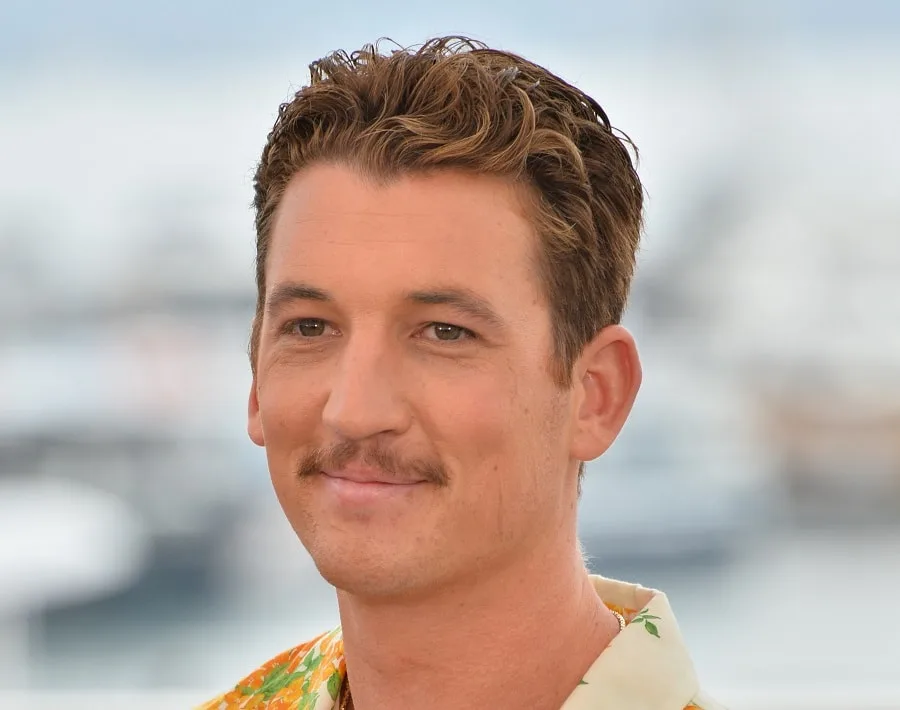 The mustache sported by Miles Teller, reminiscent of classic aviator styles, is as bold and fearless as his roles. This thick, uniform mustache carries a sense of adventure and daring, much like the characters he often portrays. It's a fitting tribute to the iconic "Top Gun" series, and to Teller's own vibrant career.
4. Pete Davidson (29-year-old)- Stubble Mustache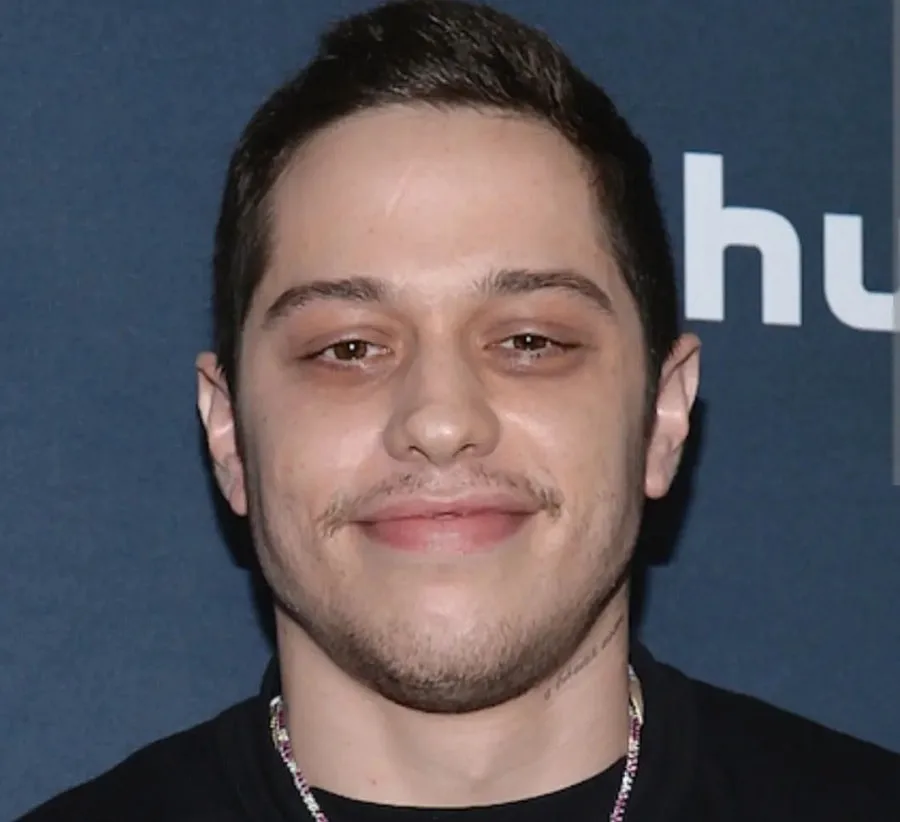 The young actor Pete Davidson's stubble mustache exudes raw and untamed energy, much like his comedic style. This relaxed, low-maintenance look aligns with Davidson's nonchalant persona, projecting an image of easy-going charm and authenticity.
5. Joe Jonas (33-year-old)- Chevron Mustache
Joe Jonas's Chevron mustache is a symbol of maturity and confidence. Bold and commanding, this young celebrity's mustache is a testament to his evolution from a teen heartthrob to a sophisticated musician. It's a mustache that speaks of self-assuredness and poise.
6. Morgan Krantz (36-year-old)- Light Mustache with Heavy Stubble Beard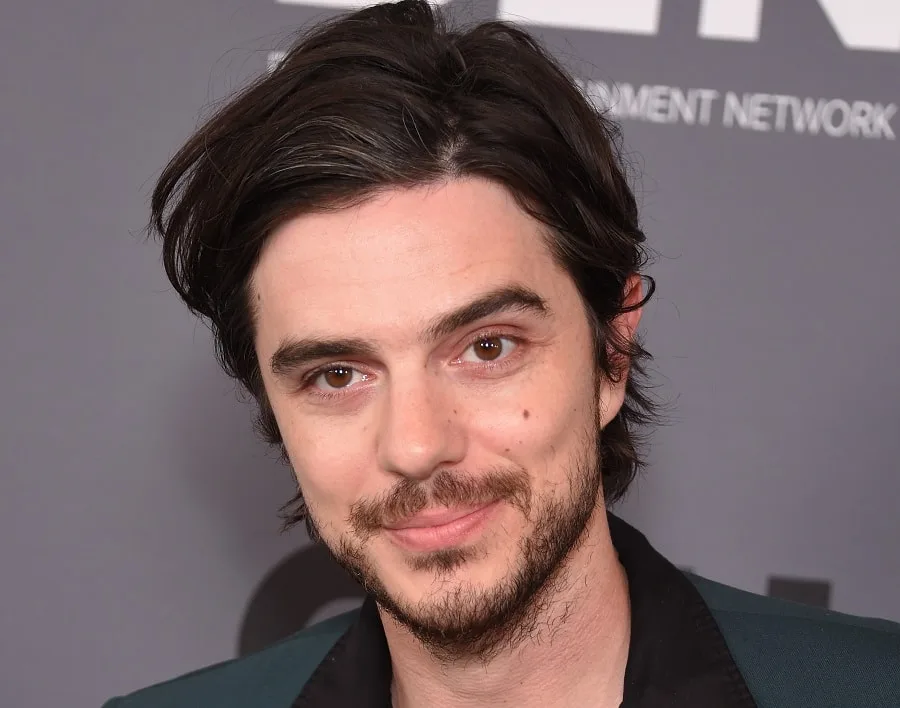 Sporting a light mustache with a heavy stubble beard, actor Morgan Krantz embraces a style that's both rugged and nuanced. This look, with its juxtaposition of light and heavy facial hair, represents Krantz's versatility as an actor, able to play a wide range of characters with ease and conviction.
7. Daniel Radcliffe (33-year-old)- Bushy Mustache with Middle Gap and Full Beard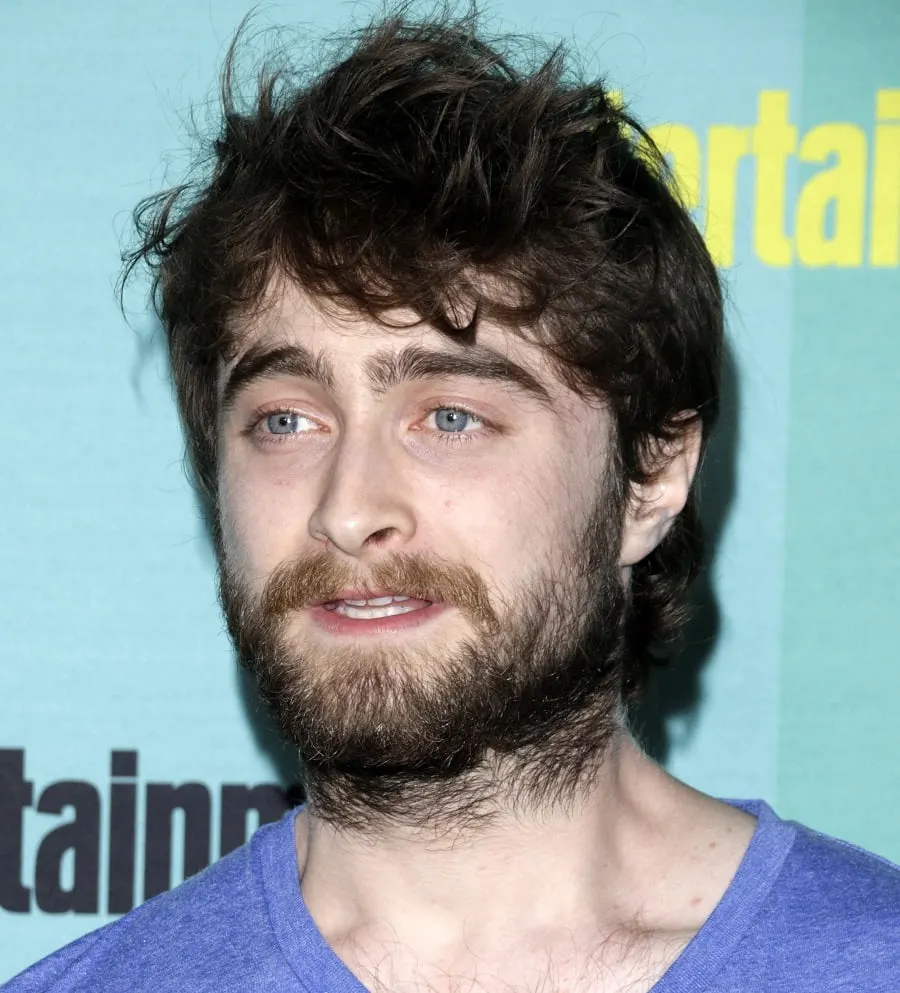 The Harry Potter celebrity Daniel Radcliffe is a grown-up man now. His bushy mustache with a middle gap and full beard is an unconventional choice, reflective of his daring and adventurous spirit. This audacious style, different from the conventional 'Hollywood' looks, mirrors Radcliffe's courage in selecting diverse and challenging roles post his Harry Potter fame.
8. Donald Glover (39-year-old)- Curly Chevron Mustache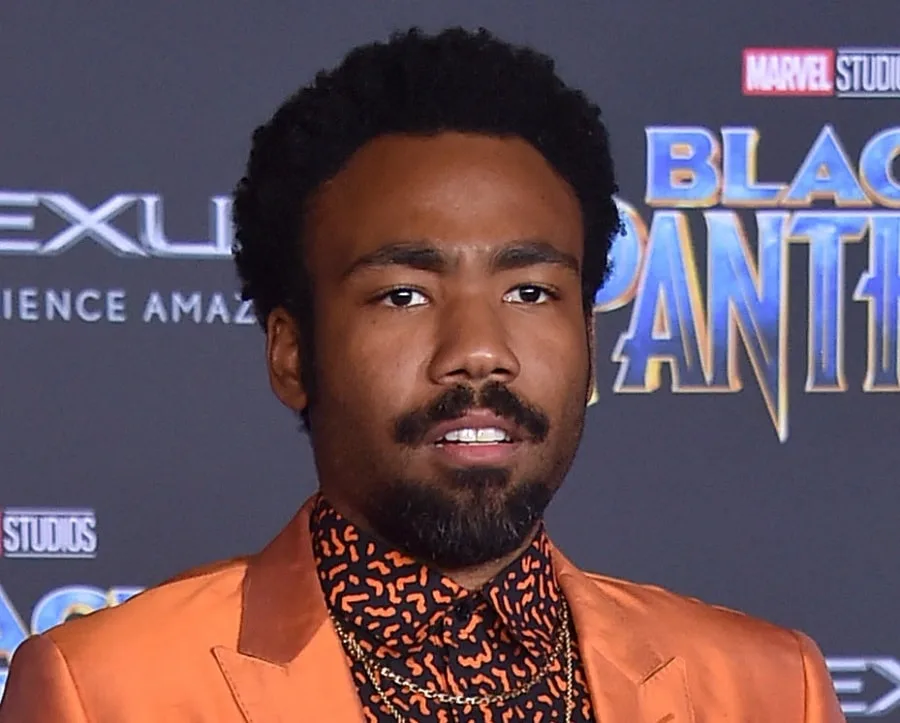 Donald Glover's curly chevron mustache is as unique and expressive as his multifaceted career in acting, writing, and music. This style, full and shapely, projects a sense of warmth and friendliness. It's an approachable look that mirrors Glover's broad appeal in the entertainment industry.
9. James Franco (45-year-old)- Blonde Chevron Mustache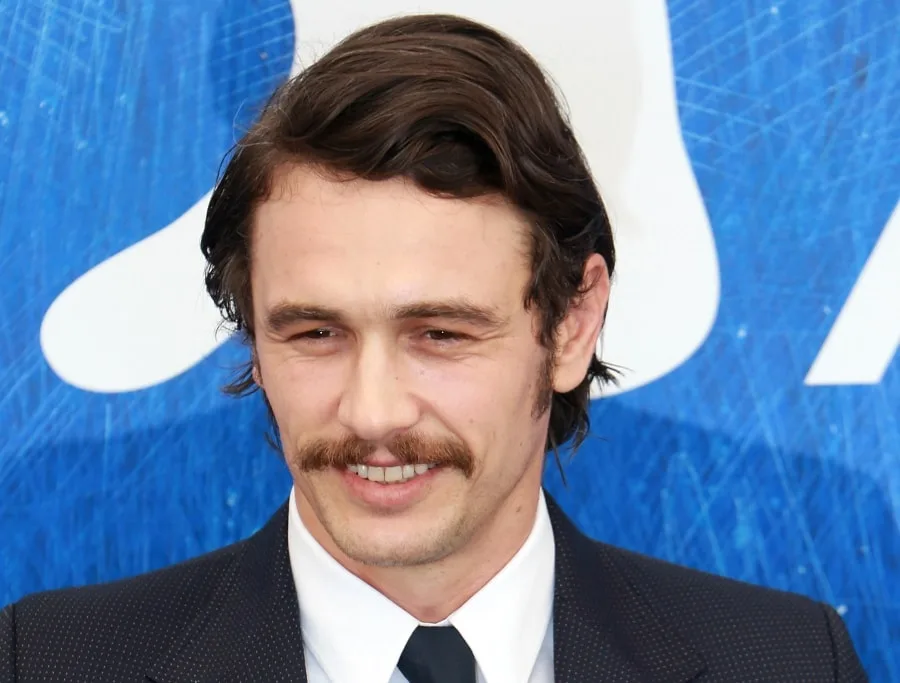 James Franco's blonde chevron mustache is a striking feature that enhances his charismatic persona. It's a bold choice that adds a touch of rugged appeal to his otherwise clean-cut image. Franco's mustache style speaks volumes about his willingness to push boundaries, whether in fashion or in his diverse roles in cinema.
10. Chris Evans (41-year-old)- Walrus Mustache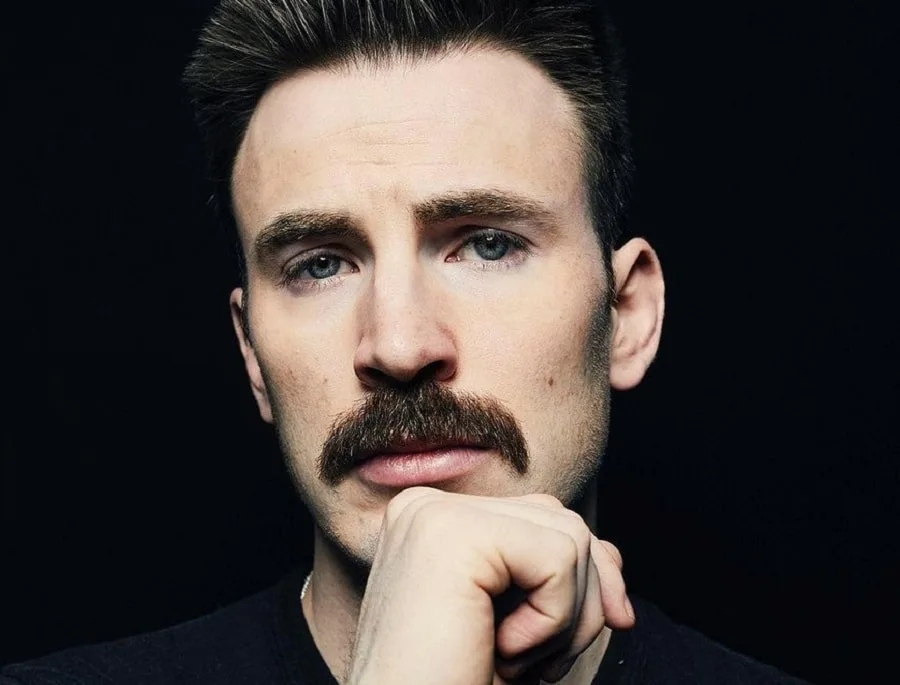 Chris Evans walrus mustache is a powerful statement, much like the strong characters he often portrays. Full and bushy, this mustache style requires a commitment to grooming and maintenance, mirroring Evans' dedication to his craft.
11. Henri Cavill (40-year-old)- Lampshade Mustache
Henry Cavill's lampshade mustache, broad and trim, gives him a distinct and memorable look. This style, reminiscent of classic Hollywood, hints at Cavill's ability to bring a touch of old-school charm to his roles, while remaining firmly rooted in the present.
12. John Boyega (31-year-old)- Barely Noticeable Thin Mustache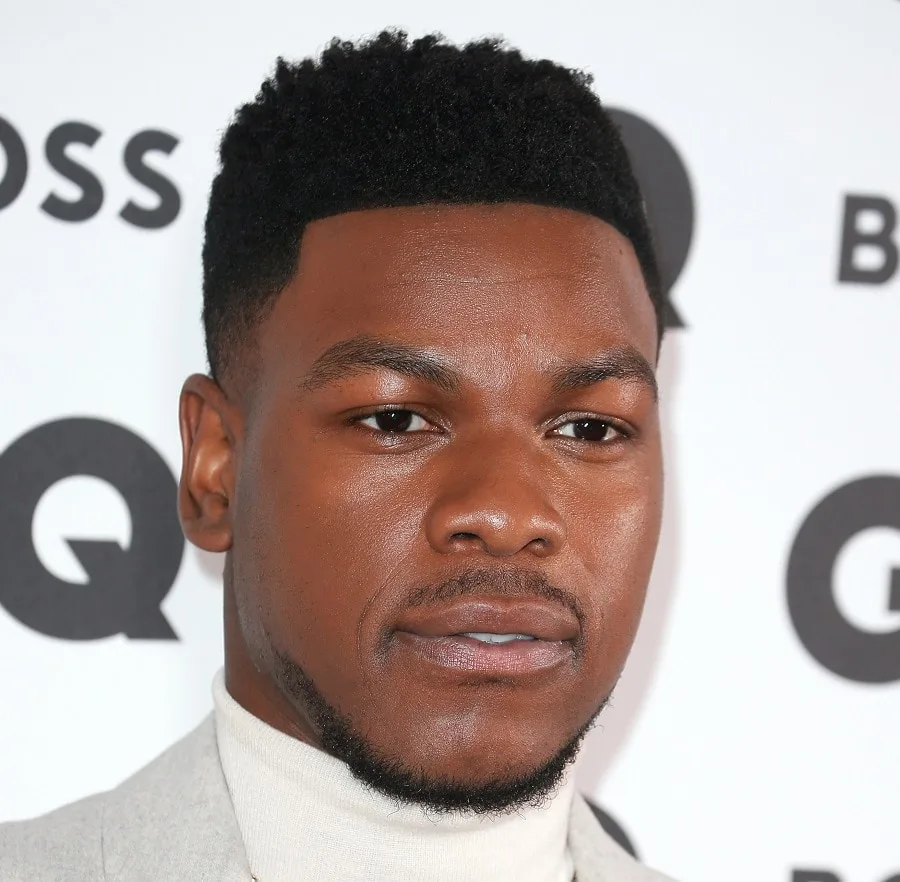 John Boyega's barely noticeable thin mustache is a subtle choice, reflecting his understated approach to personal style. This look, minimalist yet impactful, aligns with Boyega's reputation for delivering powerful performances that leave a lasting impression.
13. Zac Efron (35-year-old)- Pyramid Mustache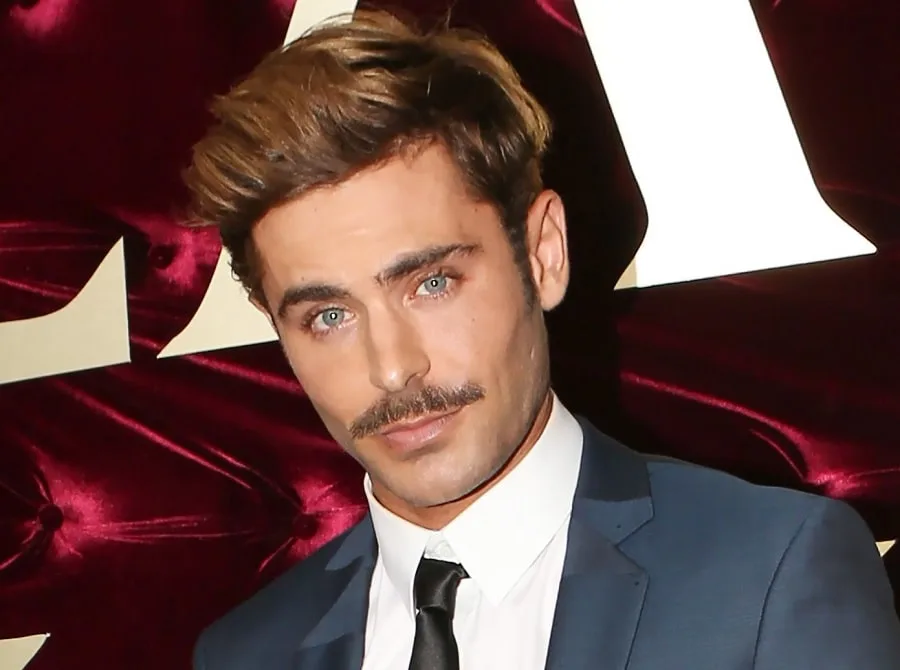 Zac Efron's pyramid mustache is a contemporary style that adds an edge to his overall look. The sharp lines and defined shape of this mustache mirror Efron's precision and attention to detail in his acting career.
14. Oscar Isaac (44-year-old)- Rounded Thin Mustache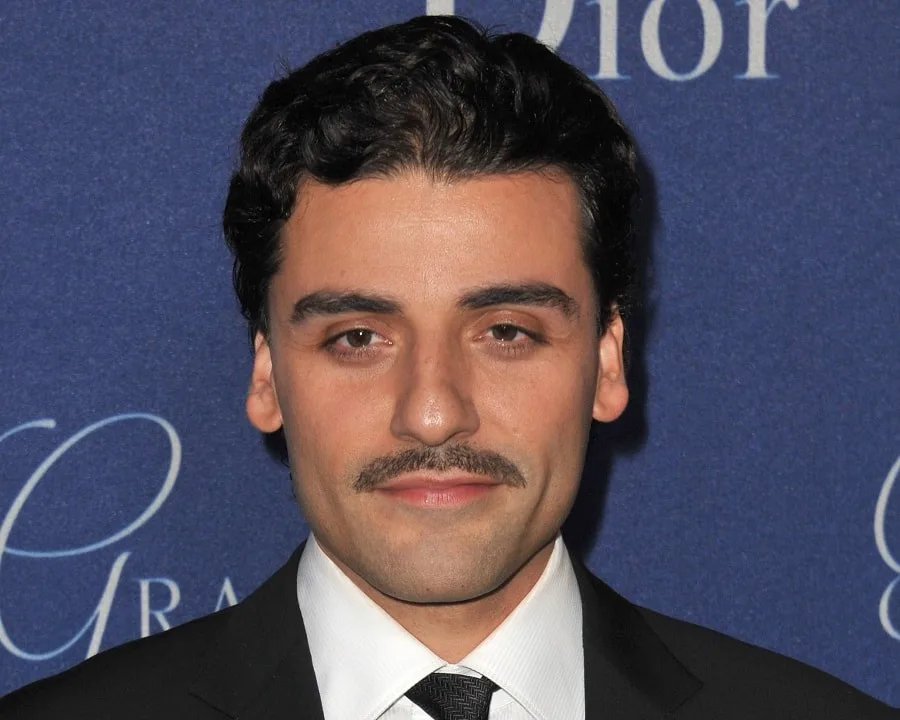 Oscar Isaac's rounded thin mustache is a tasteful choice that complements his refined aesthetic. This style, elegant and carefully groomed, reflects Isaac's meticulous approach to his craft.
15. Robin de Jesus (38-year-old)- Narrow on The Center Mustache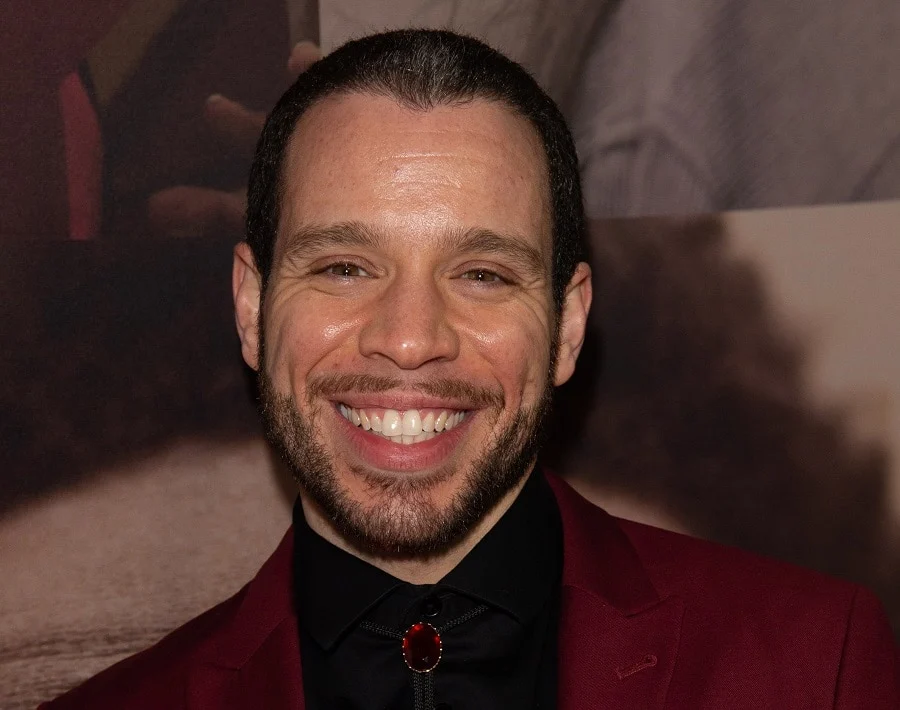 Robin de Jesus sports a narrow-center mustache, a style that's unique and unconventional. Much like his choice of roles, de Jesus's mustache style defies norms and expectations, making a bold statement about his individuality.
16. Ryan Gosling (42-year-old)- Brown Mustache With Stubble Beard
Canadian celebrity actor Ryan Gosling's brown mustache with a stubble beard reflects his down-to-earth persona while adding a touch of rugged appeal. This facial hairstyle speaks volumes about Gosling's versatility in his acting career, effortlessly transitioning from heartthrob roles to more complex characters.
17. Orlando Bloom (46-year-old)- Gap Mustache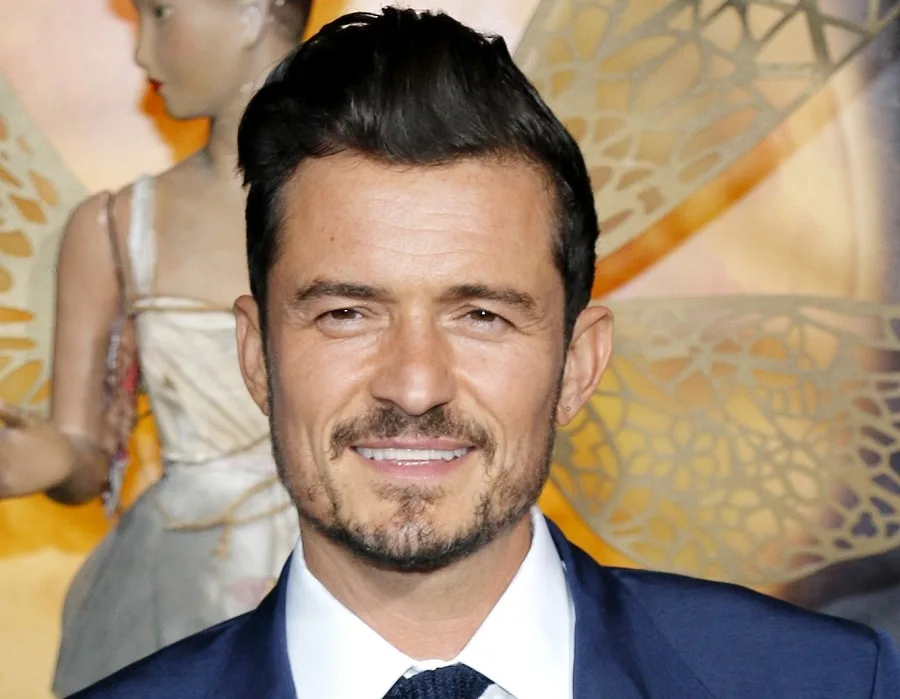 Intriguing and unique, the gap mustache donned by Orlando Bloom adds a dash of mystery to his persona. It's a style choice that reflects his adventurous spirit, much like the epic characters he portrays on screen.
18. Michael B. Jordan (36-year-old)- Thin Mustache with Buzz Cut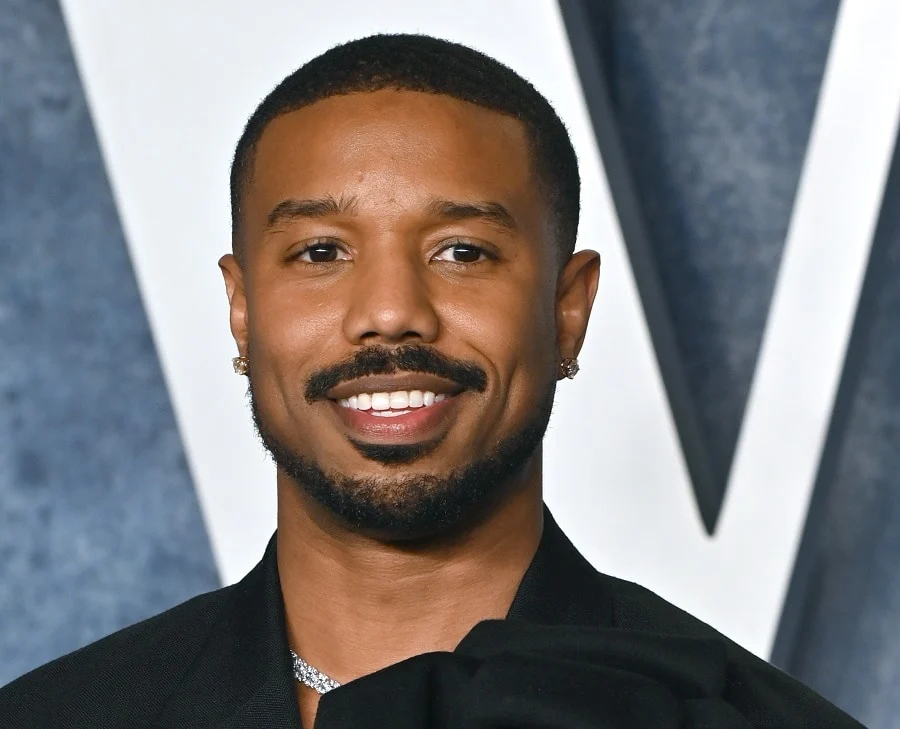 With a thin mustache complementing a buzz cut, Michael B. Jordan exhibits a sense of modernity and sophistication. The neat precision of this look echoes the intense dedication he brings to his roles, often playing characters that embody strength and determination.
19. Colin Farrell (46-year-old)- Triangular Mustache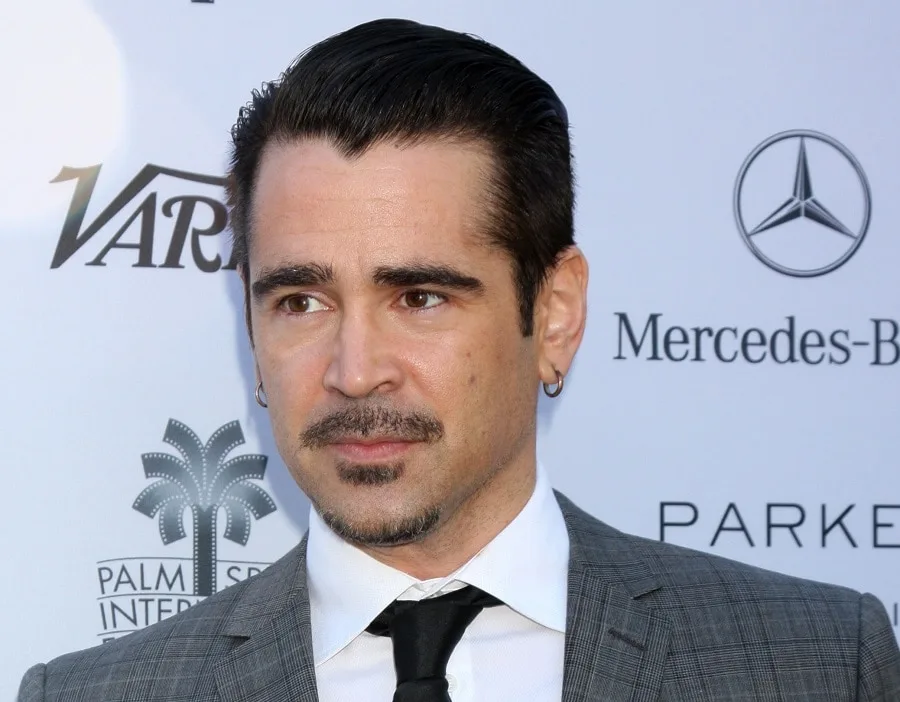 Reflecting his distinctive acting portfolio, Colin Farrell's triangular mustache sets him apart. This unconventional style mirrors his boldness, evident in his choice of challenging roles and his approach to personal style.
20. Eric Balfour (46-year-old)- The Upper Lip Hair Mustache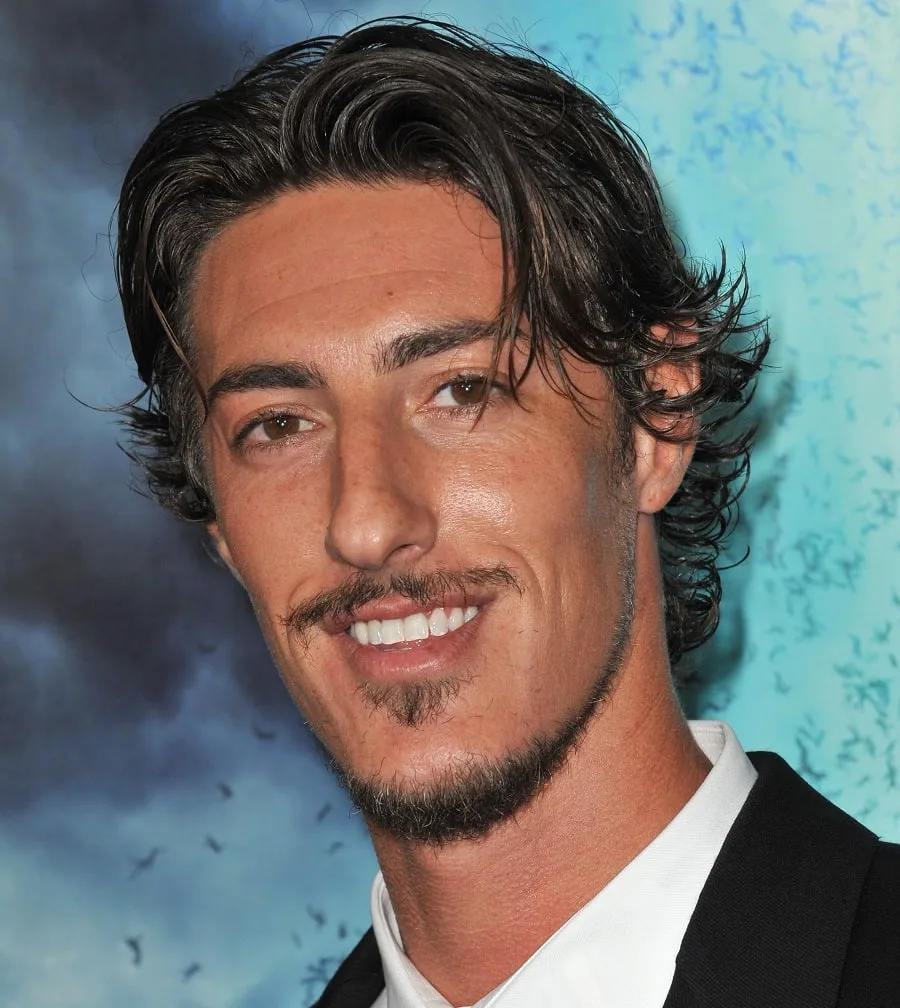 Eric Balfour, a man of many talents, confidently sports the 'upper lip hair' mustache. This style perfectly aligns with his multifaceted career in acting and music, reflecting his ability to harmonize different aspects of his life with finesse.
There are other popular and young celebrities under the age of 40 with mustaches, such as Chris Hemsworth and Harry Styles, but the 20 young actors with mustaches described in this article are our top picks.