Tony Stark has a well-sculpted face that can carry off any facial hairstyle with elegance and ease. Tony Stark's beard and mustache combinations are quite remarkable and set him as an example that there is no need to spend hours on preening and trimming one's facial hair to gain a dashing look.
Stark's rugged and shabby beard styles are in-things today. With a clean-shaven style becoming a history, people over the world copy his statue-beard combo styles to achieve the masculine look they look for.
Tony Stark's Beard Styles
Tony Stark loves the ragged look and his beard reflects the same philosophy. Some of his popular beard styles are listed below.
#1 Light stubble
This is the facial hairstyle with the few days old stubble. The chin and neck hair is very thin and trimmed with a thin mustache and faintly rugged jawline and cheek hair. This beard style gives a slightly rugged look.
#2 Strong stubble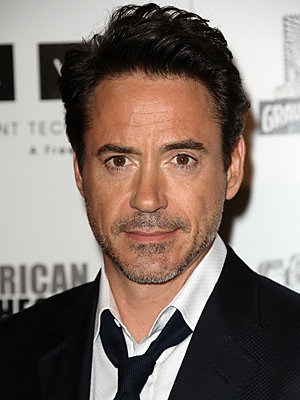 This is the beard style that incorporates the stubble allowed to grow out. The chin and neck hair is slightly thick and untrimmed with a thin mustache and faintly rugged jawline hair. This beard style gives masculine look at the same time.
#3 Light weight rugged beard

This beard style incorporates an overall lightweight facial hair including the mustache, chin, jawline and neck. The facial hair is untrimmed but short in length to give a rugged look to the face. Among the various Tony Stark beard styles; this one is the most popular with his fans.
Read about Ryan Gosling best beard styles
#4 Trimmed look

The trimmed look is the beard style in which the mustache and the chin hair is trimmed to be worn very short and light. The jawline and neck are clean shaved. This beard falls between a clean shave and a strong stubble look.
#5 Anchor Beard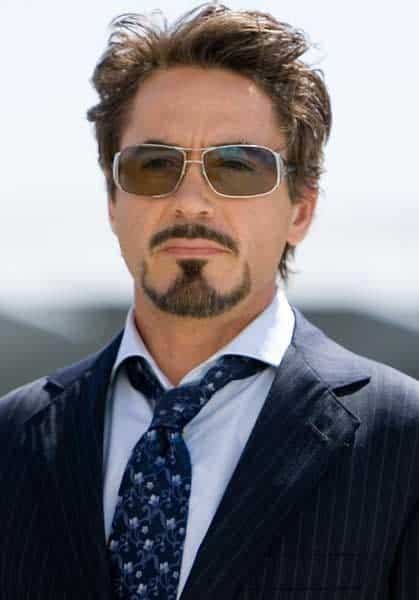 Anchor beard is Tony Stark's favorite beard. He has been seen sporting this beard most of the time. This is a must try beard and looks attractive on some people.
#6 Chinstrap Beard with Connected Mustache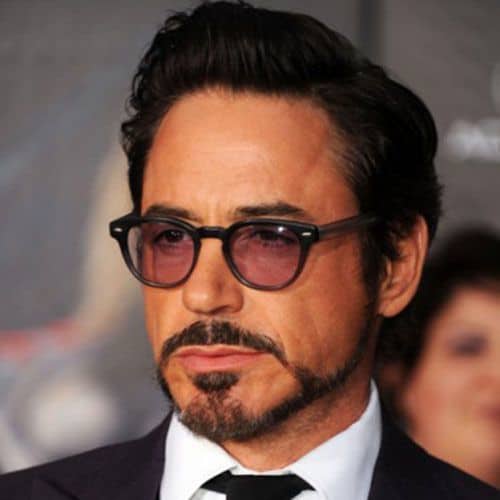 This is a great example of Tony Stark beard to try out. A thing to keep in mind is that this kind of beard requires maintenance and upkeep. So, you need to look after it.
#7 Goatee Beard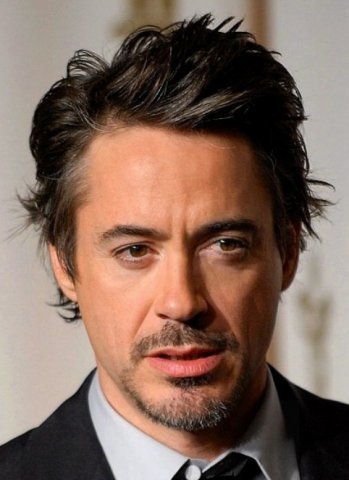 Goatee beard is a good style to try out and is in great trend nowadays. It is in fashion and good to try out. This is also known as circle beard because of the shape that it forms.
#8 Goatee with Disconnected Mustache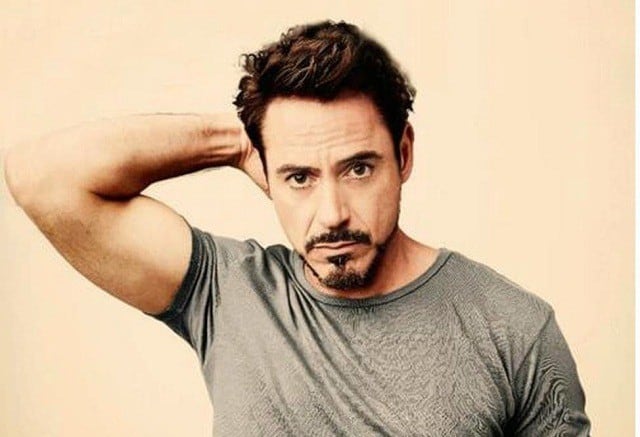 This beard style by Tony Stark will give you an edge above others. The style is simple yet different. The traditional Goatee style has the Mustache connected with the beard but, in this style, the mustache is disconnected and it looks good on all men.
Goatee with a soul patch and a drooping mustache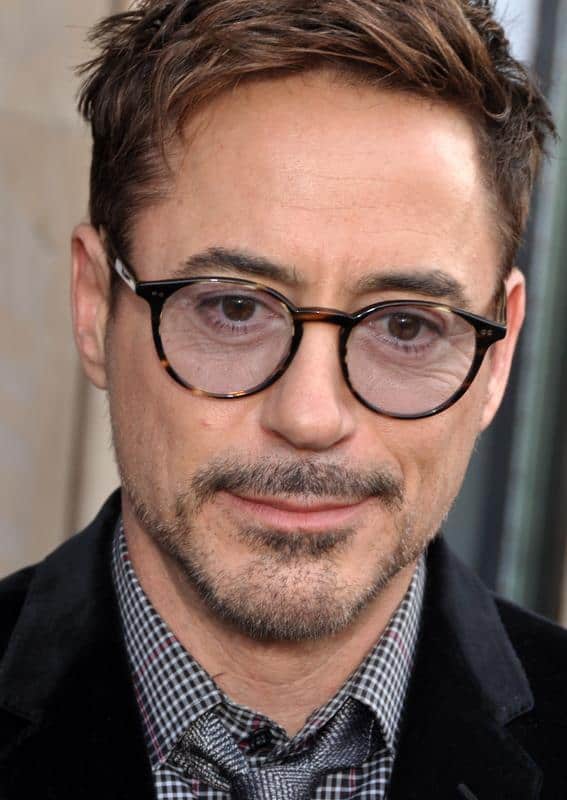 This beard style incorporates a slightly strong mustache that bows down to connect to thin and trimmed chin hair. A soul patch just below the lower lip is left unattended so that it is significantly visible in the overall look of the face.
#10 Thick Mustache with a Shaved beard
This Tony Stark beard incorporates a thick and trimmed mustache with a light beard along the jawline, chin and neck. This style suits most of the individuals.
#11 Chin Curtain Beard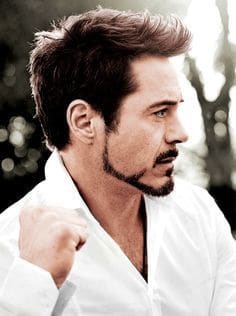 Chin Curtain Beard is a stylish beard. It is also called Donegal or Lincoln beard. This type of beard grows along the jawline and covers the complete chin.
#12 Soul Patch with Chin Curtain and Disconnected Beard
This is a mixture of two different beard styles and this makes it a great style to incorporate. This will make you attractive and make you look fabulous too. This style is a great one to try out if you love trying out distinct styles.
Tony Stark has experimented a lot with his beard over the years. His rugged and unclean mustache-beard recipes are very popular among his fans as they do not require extra time or regular care to maintain them.