Are you a fan of long beards and mustaches? If so, you're in for a treat! Brett Keisel, the famous former American football player, is not only celebrated for his impressive game skills but also for his remarkable facial hair.
Keisel's beard and mustache have become legendary in their own right, earning him a special place among bearded NFL players.
Get ready to be whisked away into the fascinating world of Brett Keisel's magnificent beard styles.
Evolution of Brett Keisel's Beard
If you're curious about when Brett Keisel began growing his beard, you'd have to travel back to 2002, when he was first drafted into the NFL. Up until 2009, he experimented with various styles, but they were all short beard styles.
Embed from Getty Images
However, post-2009, Brett Keisel's beard evolved into the style we recognize today. The long beard, often rounded at the bottom, and the thick long mustache instantly drew everyone's attention.
In 2009, Brett's beard underwent a significant transformation. He nurtured a full, long beard and mustache. This style, demanding more care and commitment, gave Brett the appearance of a valiant warrior, apt for his position on the football field.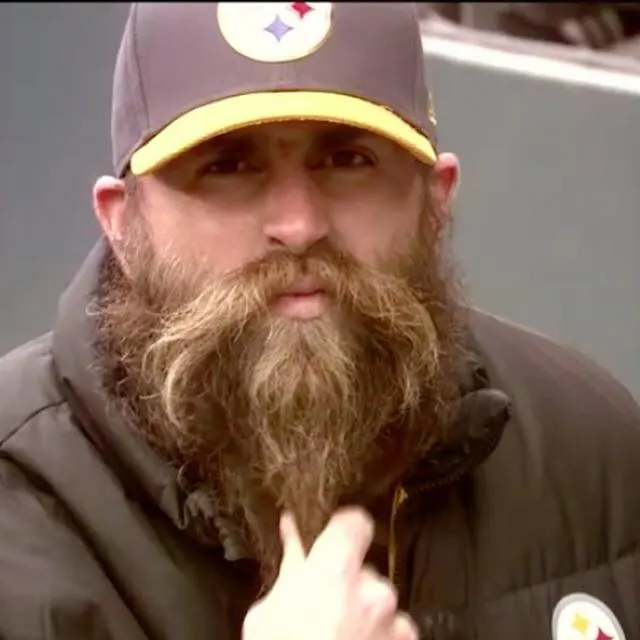 But Brett's beard did more than just enhance his image. In 2010, for the first time, he shaved it off to raise money for the Children's Hospital of Pittsburgh of UPMC.
Subsequently, in 2011, Brett initiated an annual charity event, "Shear Da Beard." At this event, he would shave off his beard annually to fundraise for children's hospitals in Pittsburgh.
Over the years, these events raised over $1 million for the hospital. Although the final event was supposedly held in 2020, Keisel couldn't resist the call to continue supporting this worthy cause.
Even as recently as January 2023, he once again trimmed his iconic beard to persist in supporting the cancer programs at UPMC Children's Hospital of Pittsburgh.
Epic Brett Keisel Beard Styles
1. Thick Two-toned Beard with Subtle Curls
Brett is quite lucky to have a lot of facial hair. He shows it off with this thick beard that seems untamed due to untrimmed, curled ends. Interestingly, his beard seems to have two color tones i.e. a darker beard topped with blonde (lighter) mustache and chin hair.
2. Brushed Bushy Beard with Long Mustache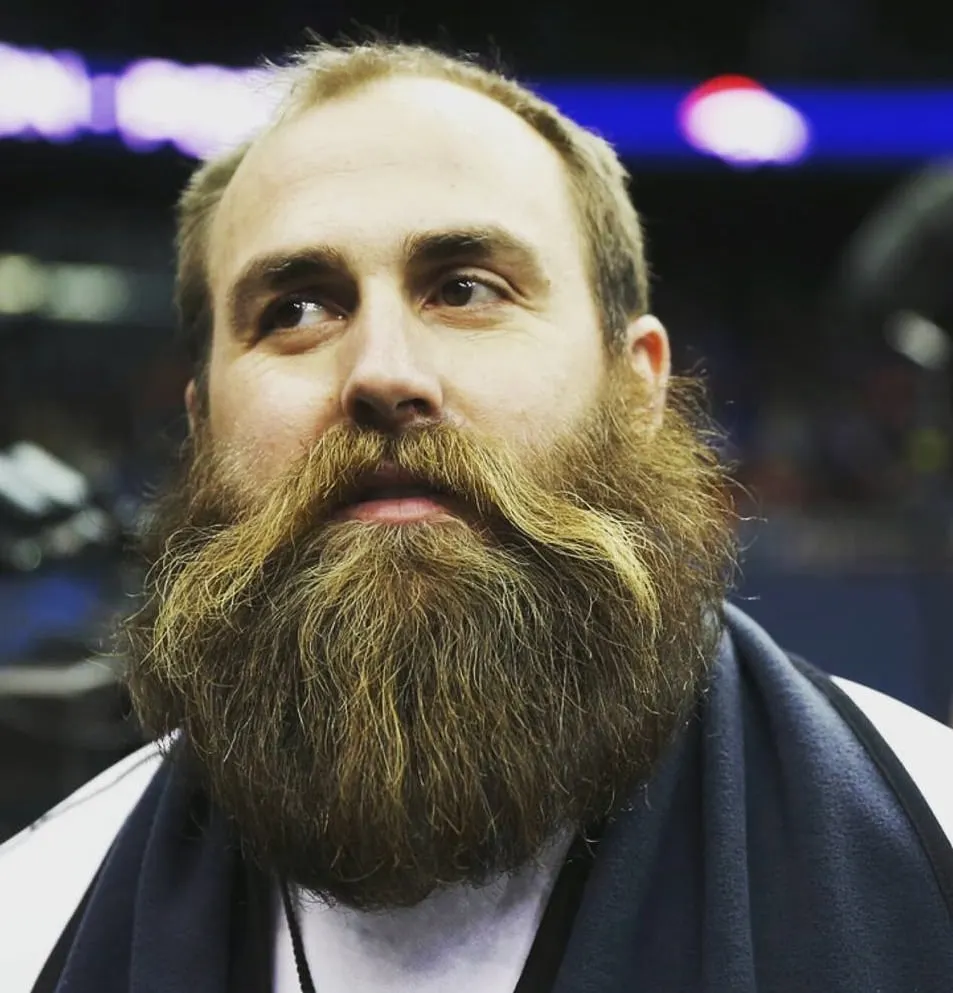 On this occasion, you have a brushed Brett Keisel beard that's straightened with all hair flowing in the same direction. What really shines through in this style is the overly long mustache that extends downwards on both sides and is a bit wavy.
3. Thick Messy Beard with Walrus Mustache
It can be difficult to notice certain subtleties due to the thickness of Brett's facial hair. However, you can't ignore his overgrown walrus mustache here that's hiding his upper and lower lip. The beard is thick, bushy, and messy all at the same time.
4. Thick Curly Beard with Fly Away Hair
The rugged look has always suited Brett and this Brett Keisel beard is a speaking proof of that. Yet again, he's sporting a thick beard with several curls here and there. The intentional lack of brushing has resulted in clearly visible fly away hair in his beard.
5. Typical Stubble Beard with No Mustache
That's one of the rare occasions when you'll see Brett without thick facial hair. He's chosen a simple stubble beard style here with very light stubble. There's no mustache and the sideburns seem consistent with the stubble.
6. Heavy Stubble Beard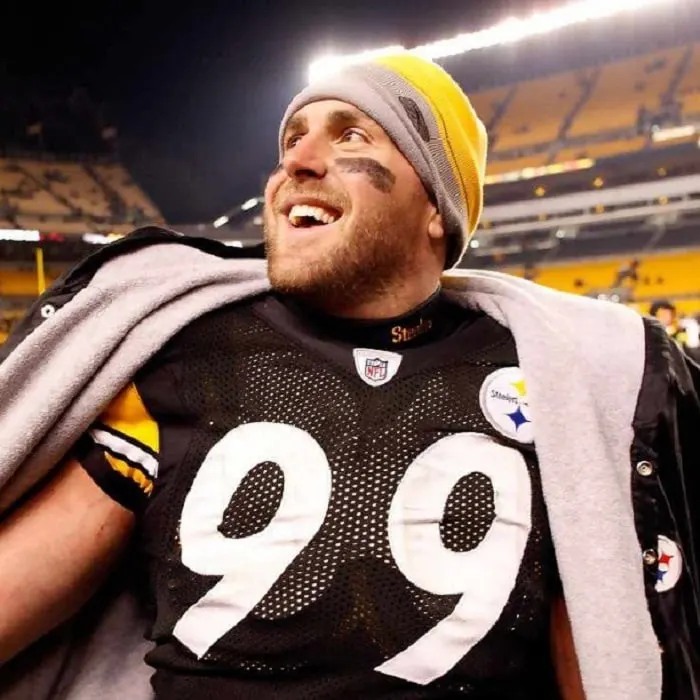 With most Brett Keisel beard styles, you won't see any sharp cuts and angles at all. It's evident in this style as he's keeping a heavy stubble without any cuts on the cheek. However, he does seem to have gotten rid of his soul patch here.
7. Trimmed Beard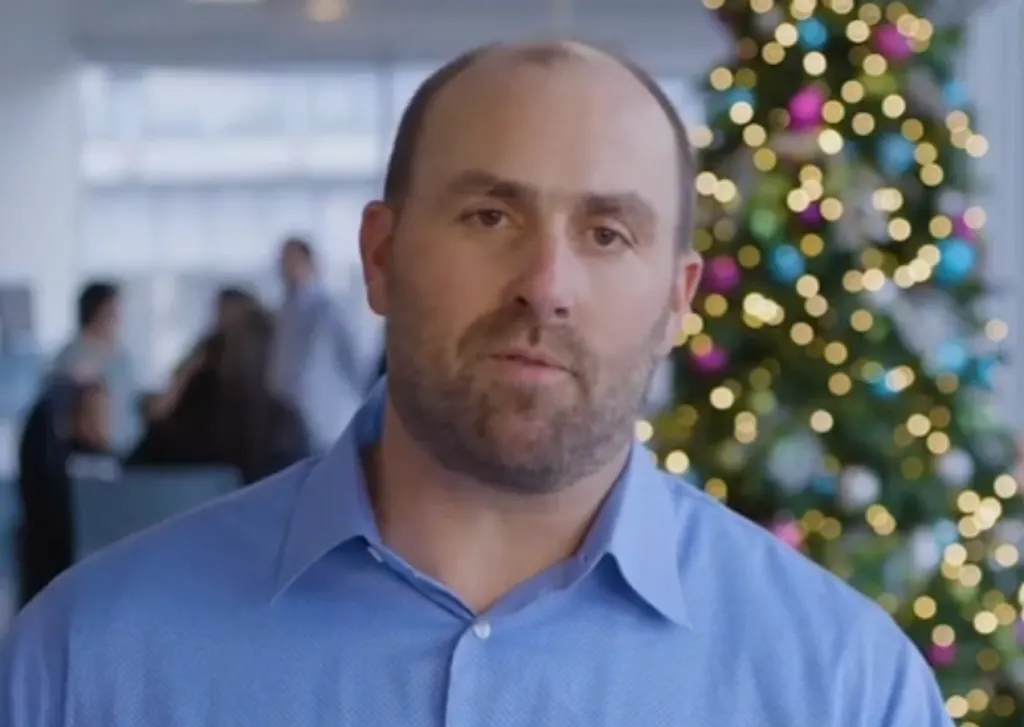 This is a temporary Brett Keisel's beard style just after trimming his beard and mustache for the benefit of cancer patients. A finely trimmed stubble that covers his chin and cheeks, paired with a modest mustache. His bald head complements this look, lending to a clean and streamlined appearance.
So, which one will you choose? The full, warrior-like beard, the modern circle beard, the light stubble, or the close-trimmed stubble he sports for a good cause, the choice is entirely yours!