Britain has a long and rich history of producing some of the world's most talented actors. And while many of these actors are known for their clean-shaven looks, there are also a number of British actors who have sported beards over the years.
From Wales England to Scotland, Northern Ireland to Wales, beards have made their mark on the faces of some of the finest British actors.
In this article, we will take a look at some of the English and non-English British actors with beards.
Popular British Actors With Beard
Here are our top picks on British actors with cool beards. In this list, we have included both English and non-English British actors.
1. Benedict Cumberbatch – Patchy Beard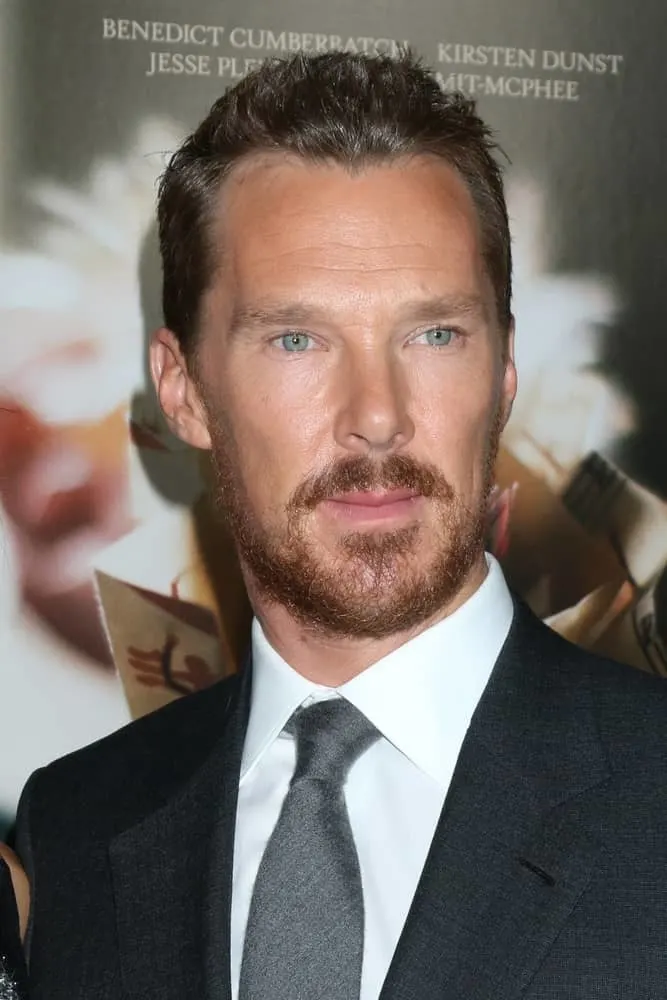 The Sherlock Holmes actor is acclaimed for his brilliance in portraying complex characters. From, his memorable anchor bearded avatar in 'Doctor Strange' to his patchy beard, the English actor proved he looks better with a beard. This is a cool beard style for actors over 40 years of age.
2. Tom Hiddleston – Extended Goatee
Tom Hiddleston, a dashing British English actor, is usually known for his clean-shaved look as the handsome villain Loki. But the celebrity sported a beard, his look instantly went viral and some did not even believe he could grow a thick extended goatee beard like that.
3. Henry Cavill – Stubble Beard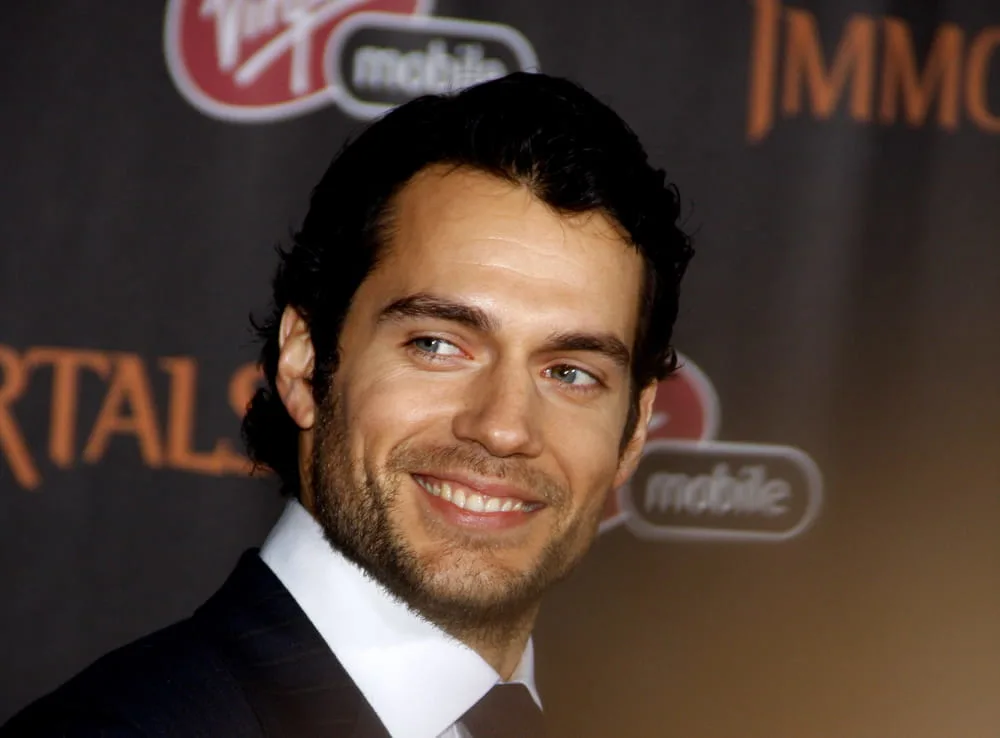 British actor Henry Cavill, renowned for his role as Superman, showcases a stubble beard when he's not donning the clean-shaven look of Clark Kent. This neatly-trimmed beard style enhances Cavill's strong jawline, adding an extra degree of intensity to his already commanding presence.
4. Sean Bean – Black and Grey Stubble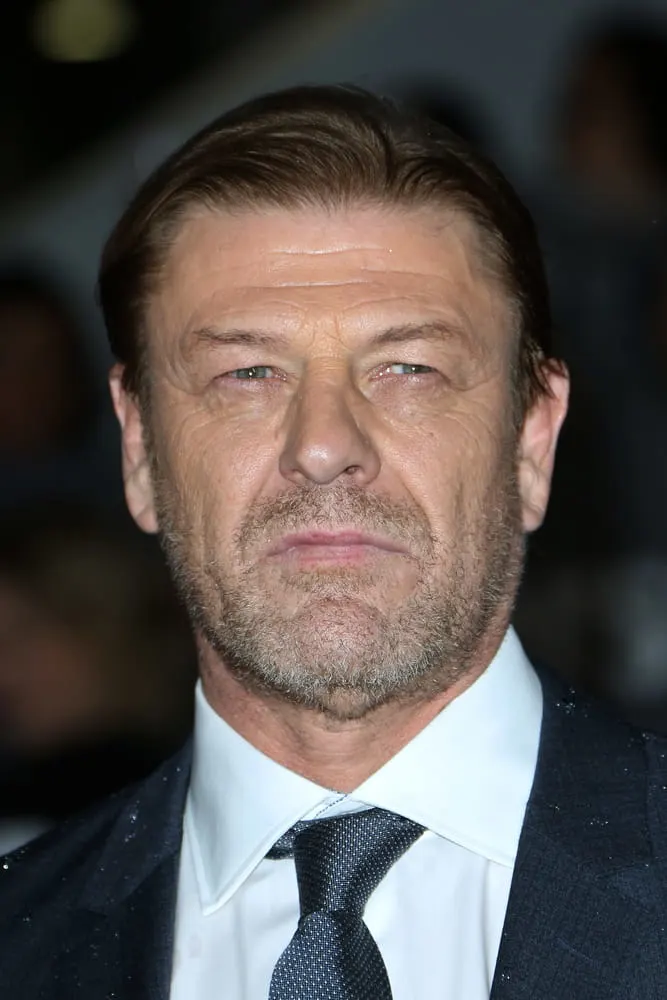 Sean Bean, a respected English actor, changes his beard style many times throughout his career. From the honorable Ned Stark in "Game of Thrones" to the rugged soldier Boromir in "The Lord of the Rings", Sean Bean's beard style attracts his fans. In this picture, you can see the bearded old actor with a salt and pepper stubble beard.
5. Ian McKellen – Short Grey Beard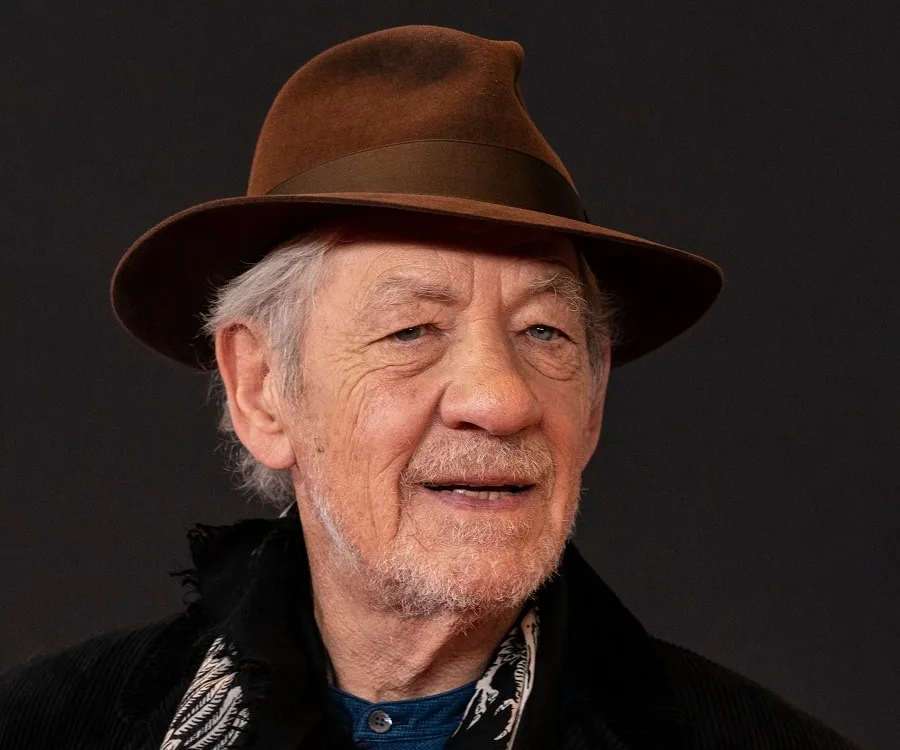 Believe it or not, Gandalf the Grey doesn't sport a long beard in real. In fact, Sir Ian McKellen prefers the clean shave look. Occasionally he sports a short grey beard that is nowhere near the length of the wizard's beard
6. Kit Harington – Chin Curtain Beard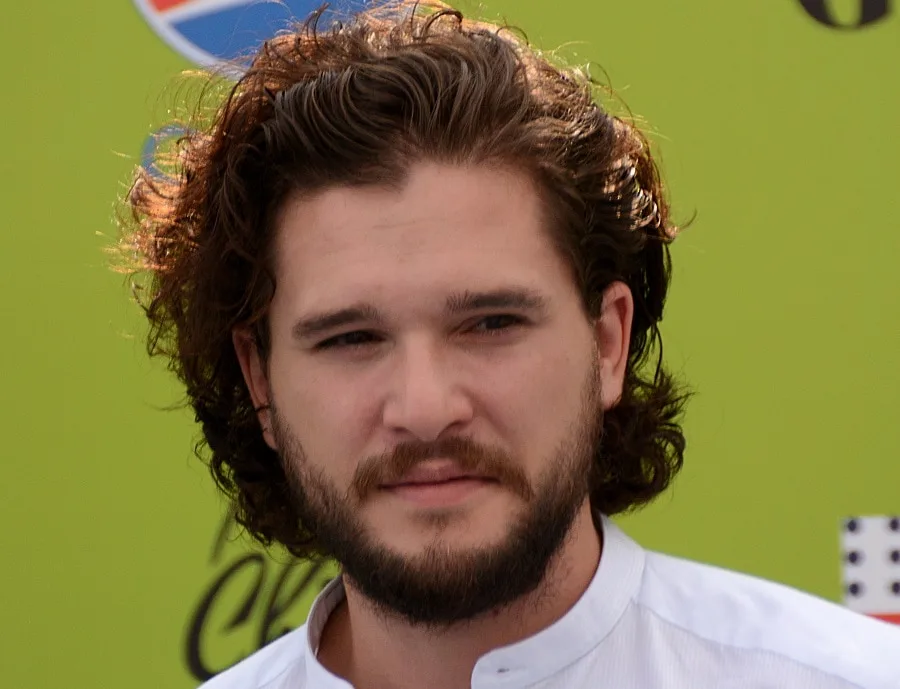 The young bearded actor, Kit Harington aka Jon Snow often dons a chin curtain beard with his curly hair. This style, combined with his iconic curls, enhances the noble, rugged persona of the Night's Watch's Lord Commander.
7. Daniel Craig – Salt and Pepper Beard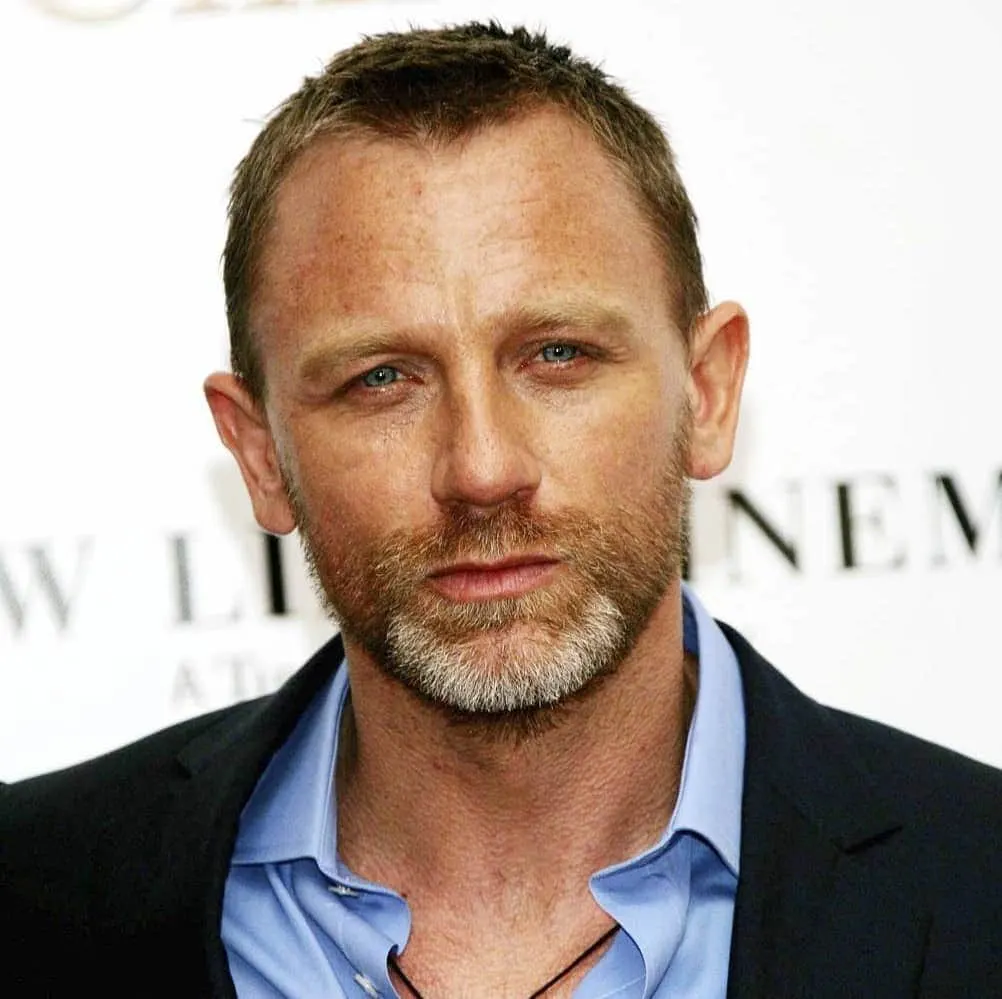 The James Bond actor Daniel Craig sports a salt and pepper beard, a mix of brown and white hair that adds a certain allure and sophistication to his roles. The 50-up actor's beard gives a cool vibe like the 007. His James Bond might not typically have a beard, but off-screen, this look aligns perfectly with his aura of suave British mystique.
8. Orlando Bloom – Goatee
Orlando Bloom, another celebrated English actor, sometimes sports a goatee. This specific style brings a mix of youthful charm and mature seriousness to his characters, such as Legolas in "The Lord of the Rings" and Will Turner in "Pirates of the Caribbean."
9. Jason Statham – Short Box Beard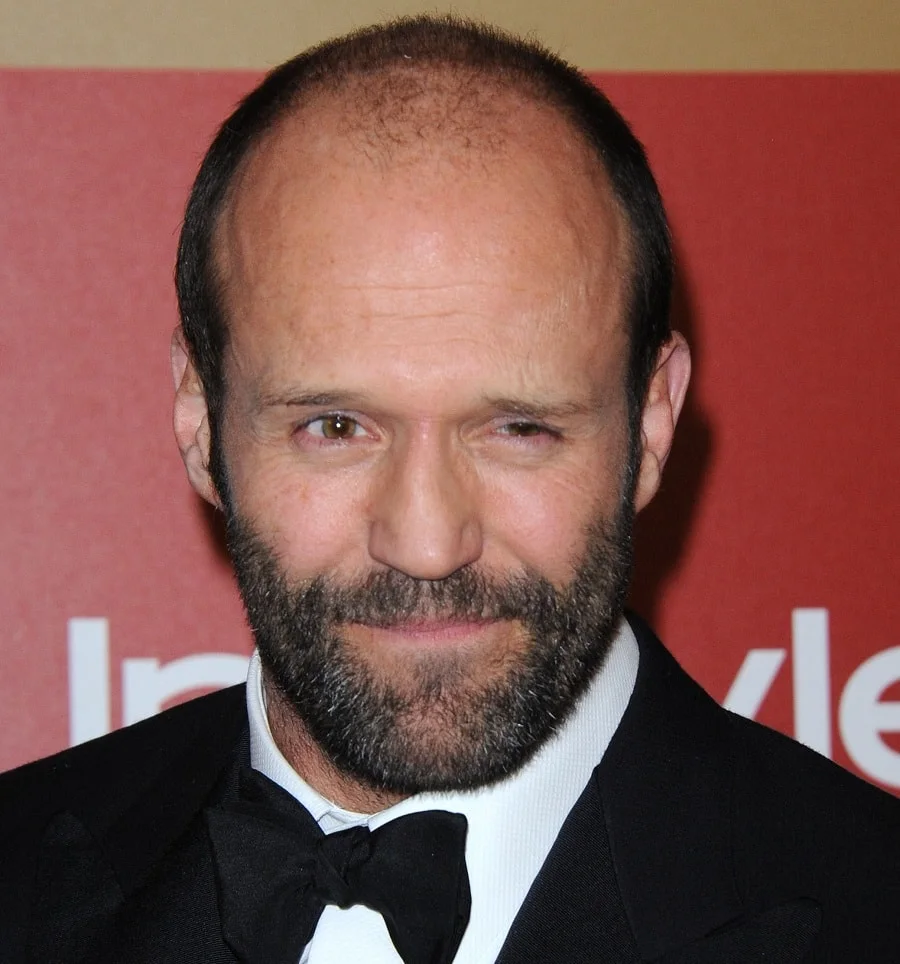 Born in Shirebrook, Derbyshire, the bald celebrity with a beard, Jason Statham has created a niche for himself in action-packed roles. His Boxed beard in the 'Transporter' series added a rugged and resilient dimension to his character, augmenting his portrayal of a no-nonsense courier specialist.
Statham's physical transformation, in sync with his impeccable combat skills, is hailed for enhancing the thrill and appeal of this high-octane franchise.
10. Tom Hardy – Medium Beard with Thick Mustache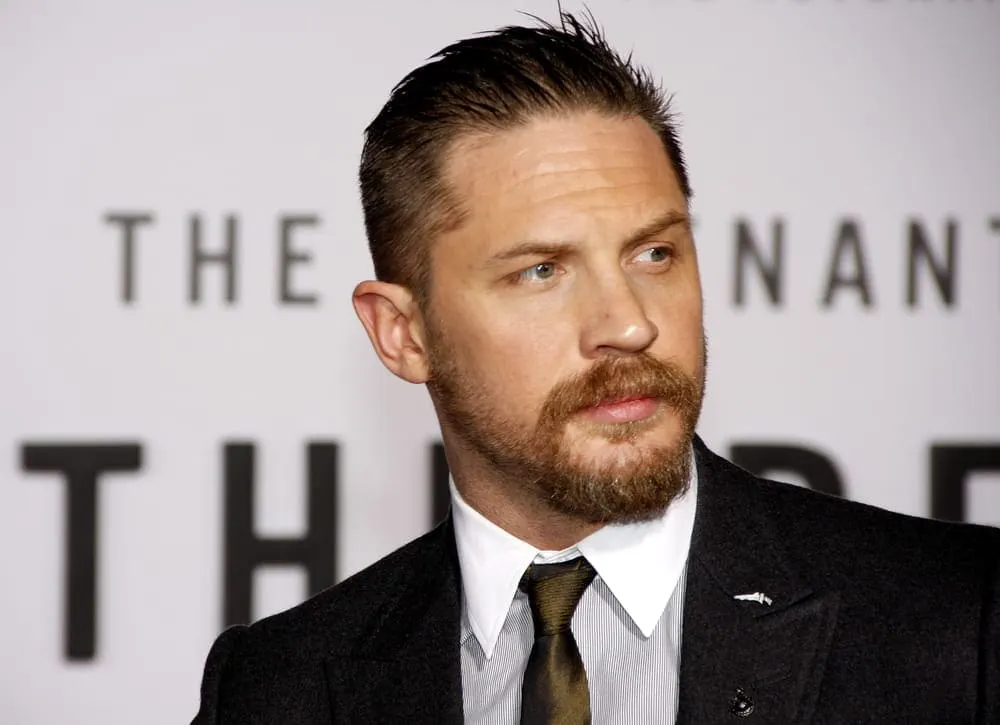 Tom Hardy is a British actor who doesn't shy away from testing his limits. His rugged bearded look in 'The Revenant' added an edge to his character, further driving home the rawness of his survivalist role. His medium-length beard is paired with a thick mustache which is one of the best mustache styles among actors.
11. Idris Elba – Ducktail Beard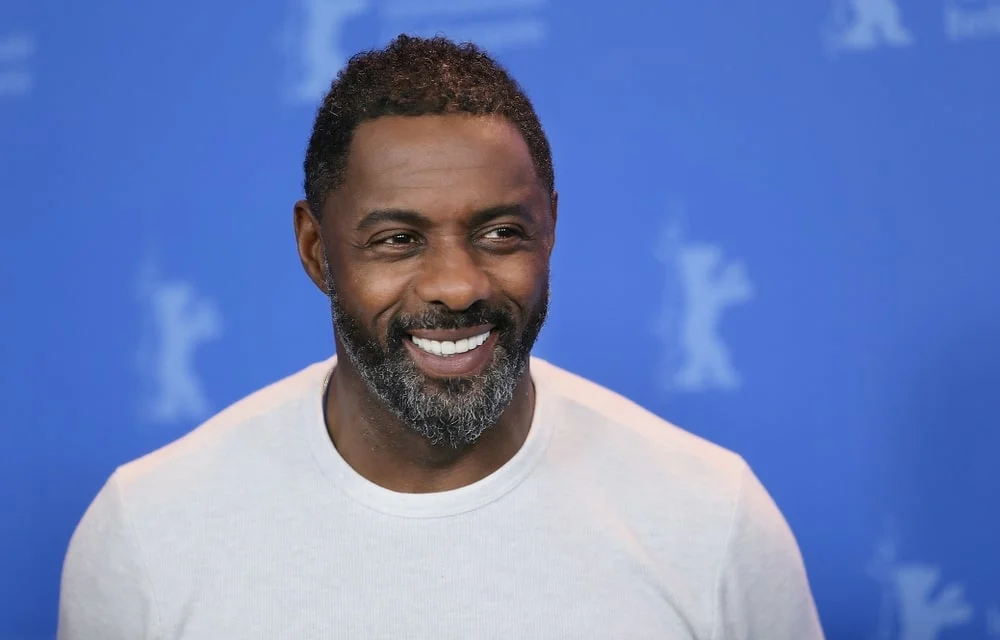 Elba is known for his compelling screen presence. The bearded black celebrity looks cool with a ducktail beard that is thick and curly and mixed with black and white beard hair.
12. Christian Bale – Hollywoodian Beard
Our first stop is Wales, with the Welsh-born British actor Christian Bale. Known for his transformative roles, Bale has sported a thick hollywoodian beard. The beard helps shape his characters, adding an edge of toughness that aligns with their resilient and gritty personalities.
13. Ewan McGregor – Heavy Stubble
Crossing over to Scotland, Ewan McGregor is a British actor who has sported heavy stubble in many films, including "Star Wars." McGregor's heavy stubble imparts an air of casualness to his characters, offering them a rugged yet refined charm that enriches their on-screen presence.
14. Gerard Butler – Full Beard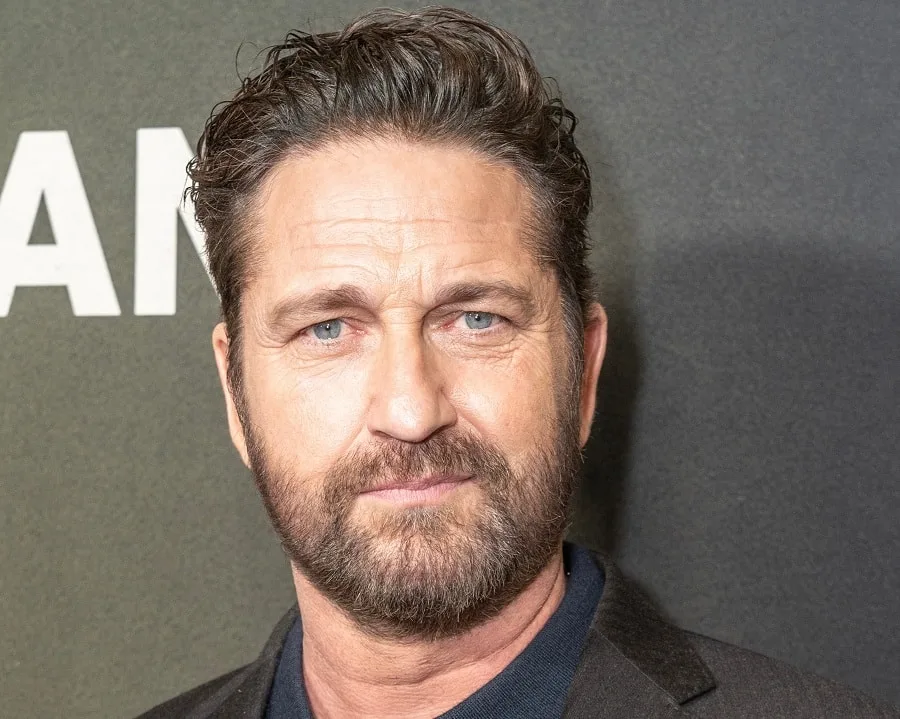 Also hailing from Scotland is Gerard Butler. Butler has often sported a full beard, most notably in "300." His beard enhances the perception of his character's strength and courage, becoming an integral part of his iconic roles.
15. Liam Neeson – Light Full Beard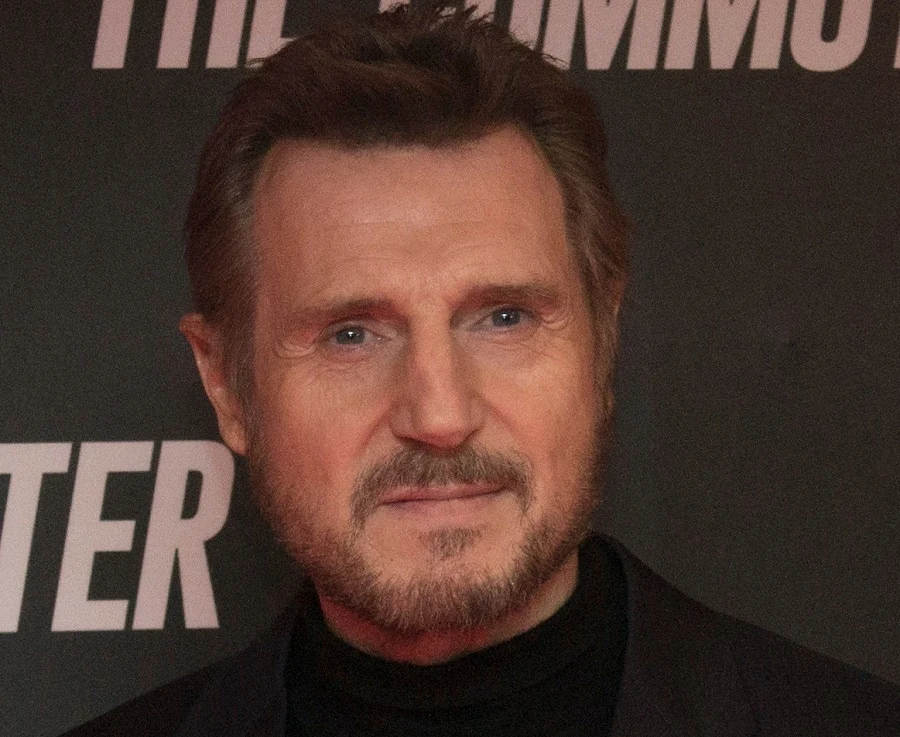 Moving to Northern Ireland, we find Liam Neeson. Neeson has sported a light full beard in several of his roles, including "Star Wars: Episode I – The Phantom Menace." His beard contributes to the aura of wisdom and experience that surrounds his characters, adding depth and complexity to his roles.
16. Kenneth Branagh – Van Dyke Beard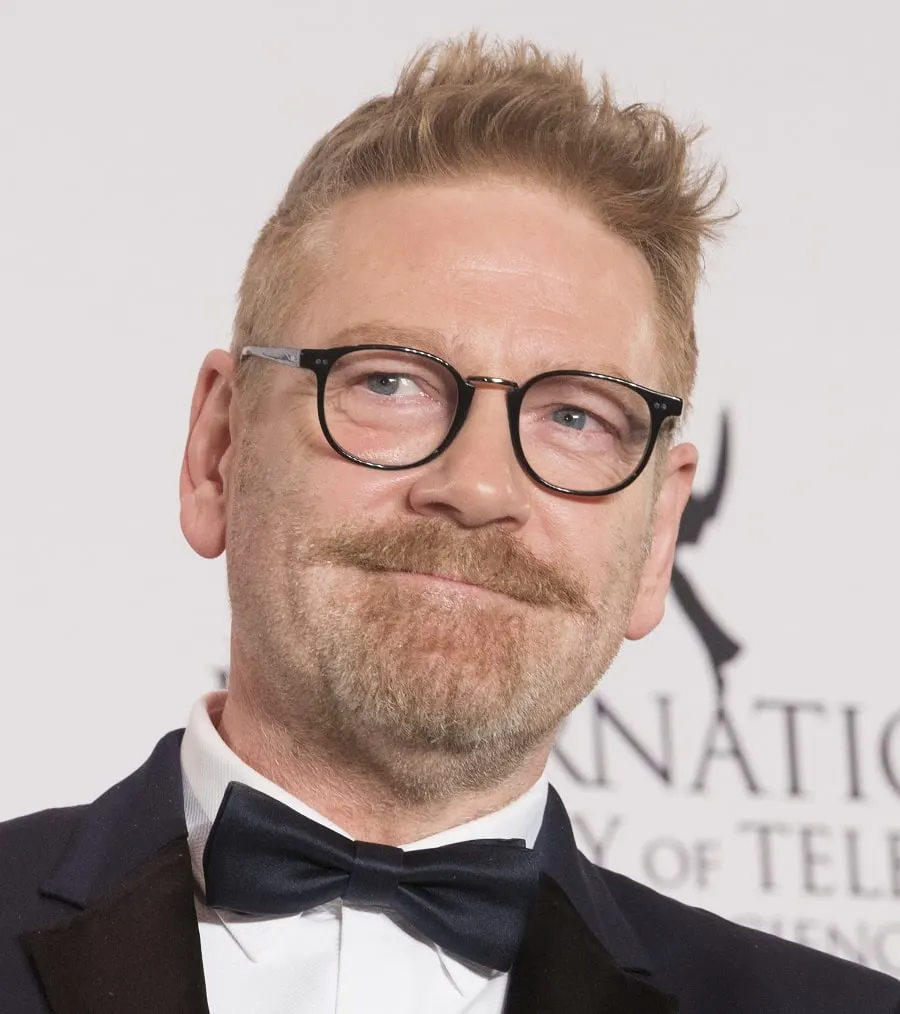 Kenneth Branagh, another actor from Northern Ireland, has sported a van dyke beard in several of his appearances. The beard lends his characters a sense of authenticity and intellectual depth, accentuating the historic or literary roots of the roles he plays.
So, the talent of the British actors is undeniable, their screen presence is magnetic, and their beards become an extension of their artistry. This is the power of the bearded British actor – a power that continues to captivate audiences worldwide.