Actors over 40 with beards are a hot topic in the entertainment industry. These actors use their beard style to add depth, complexity, and intrigue to their characters.
The old Hollywood actors over 60 are proving that beards are not just for the young. But what about those middle-aged actors from over 40 to below 51 years old range? Well, they are not left behind either.
In this article, we will take a look at some of the most popular actors over 40 with beards and discuss how their facial hair styles have helped them to achieve success in their careers. We will also provide some tips for men who are thinking about growing their own beards.
So whether you are an actor or just a guy who likes to grow a beard, read on for some inspiration!
Over 40 Years Old Actors With Beard
Here is a list of some cool actors over 40 years old with beards. See how these stars own their unique looks. You won't believe how much a beard can transform an actor's style!
1. Henry Cavill – Corporate Beard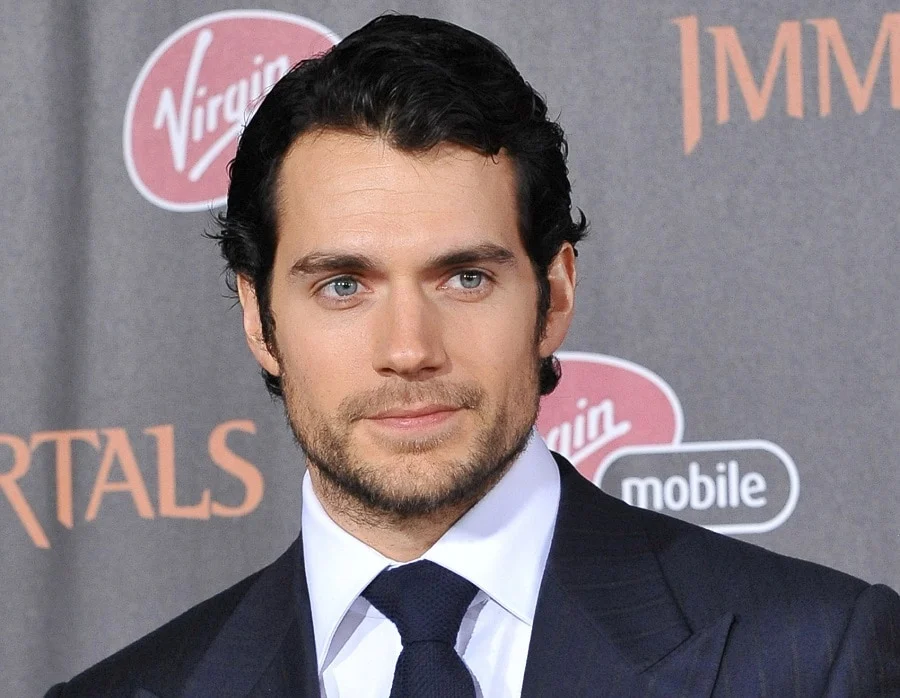 Henry Cavill is a perfect example of an actor in his 40s who uses his beard to change his look. The British actor, who is best known for his role as Superman, often sports a well-groomed corporate beard. This beard style helps to accentuate Cavill's strong jawline and rugged features, making him look even more heroic on screen.
2. Ryan Gosling – Light Stubble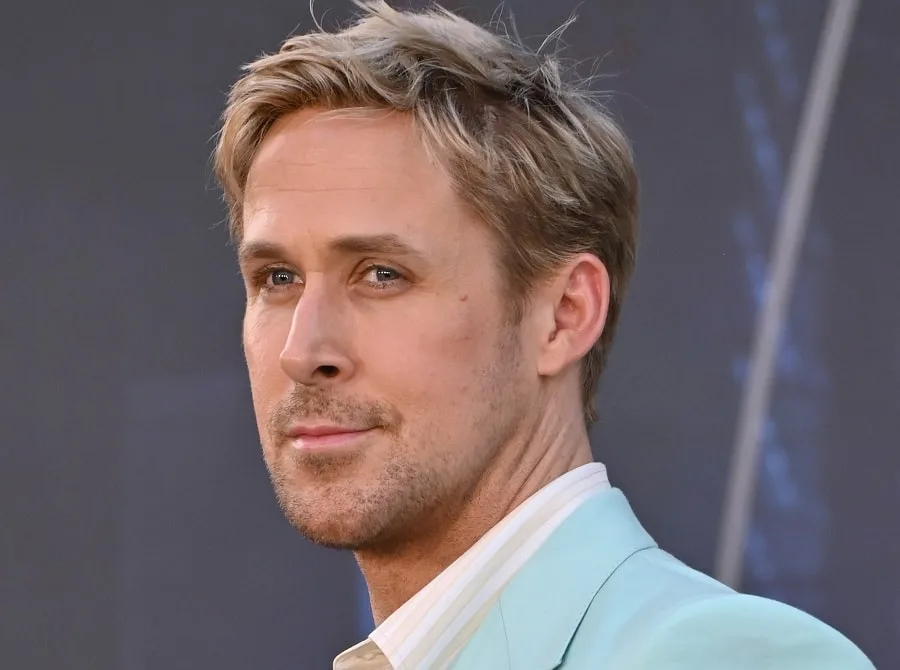 The short stubble look adopted by Canadian actor Ryan Gosling adds an effortless edge to his charming persona. This minimalistic beard style, most notable in his role in "Drive," enhances his laid-back, yet captivating aura.
3. Chris Evans – Full Beard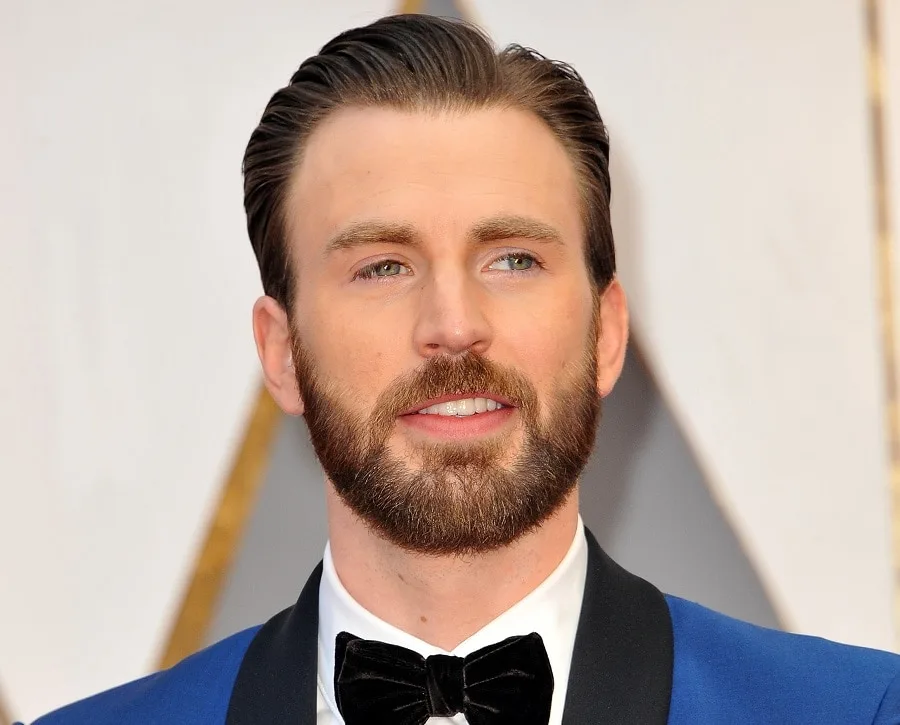 The all-American hero he played in "Captain America: The First Avenger," Chris Evans kept his face clean shaved. But in 2023 he sports a medium-length Full beard. The beard, perfectly rounded and trimmed, covers his entire jaw and the sideburns are narrower.
4. Jake Gyllenhaal – Verdi Beard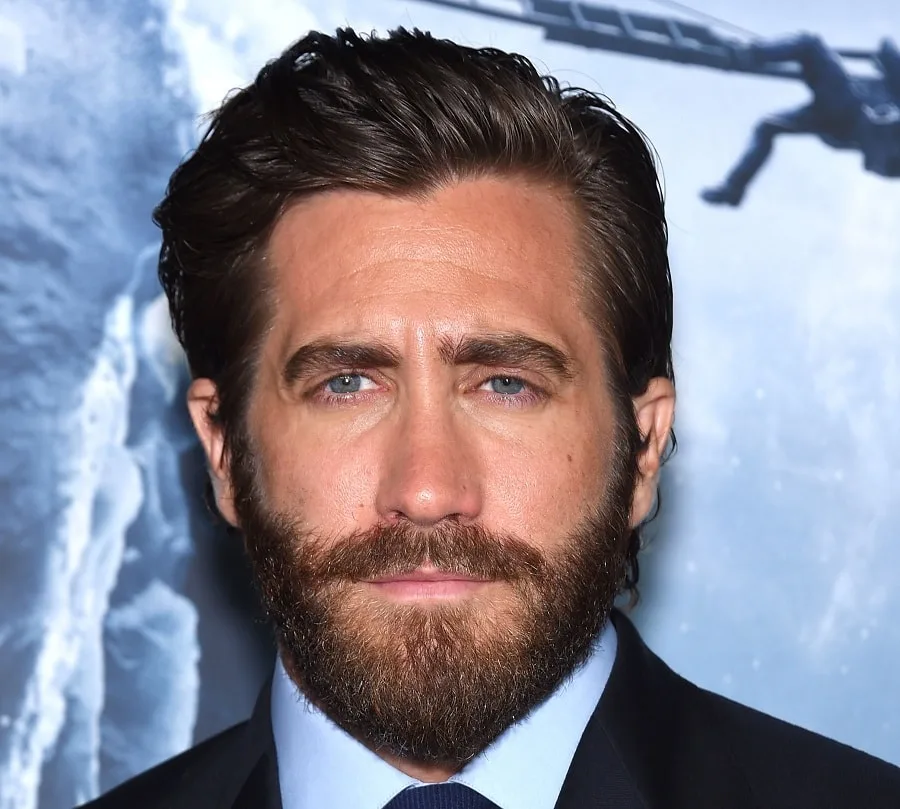 Donning a Verdi beard with a thick mustache, Jake Gyllenhaal, the American actor who is over 40 years old, brings a unique blend of intensity and charm to his roles. His significant facial hair, prominent in films like "Nightcrawler", accentuates his thoughtful performances.
5. Chris Pratt – Short 7mm Beard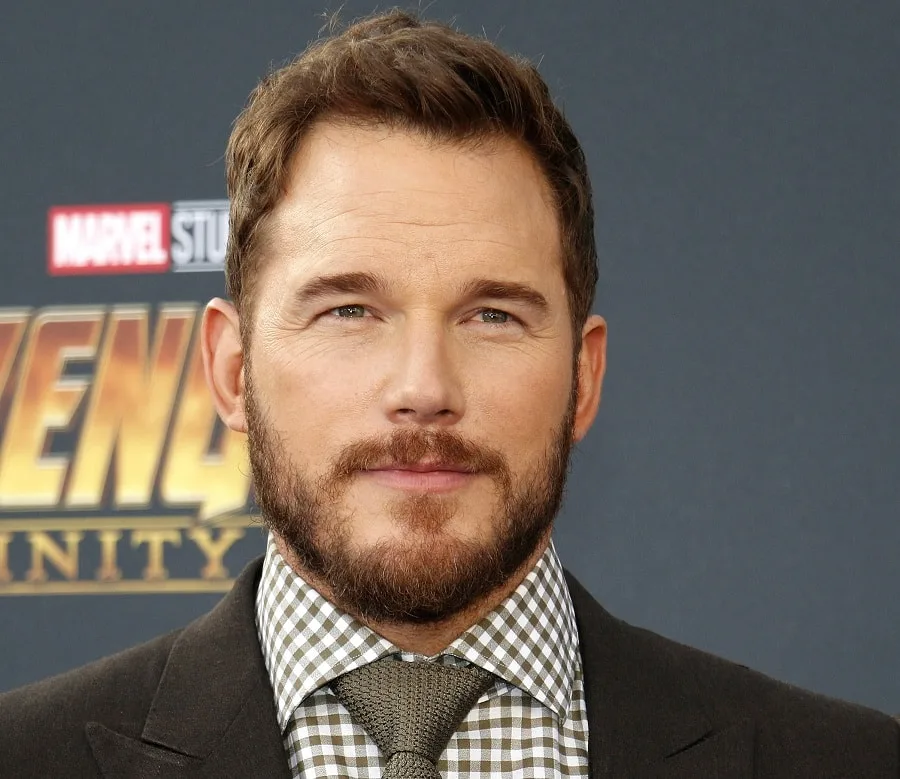 Sporting the same short 7mm length beard with a mustache in his off-screen life as his character in "Guardians of the Galaxy," Chris Pratt proves the timeless appeal of this style. His well-maintained beard is a testament to the actor's fun-loving, charismatic image.
6. Jason Momoa – Wild Ducktail Beard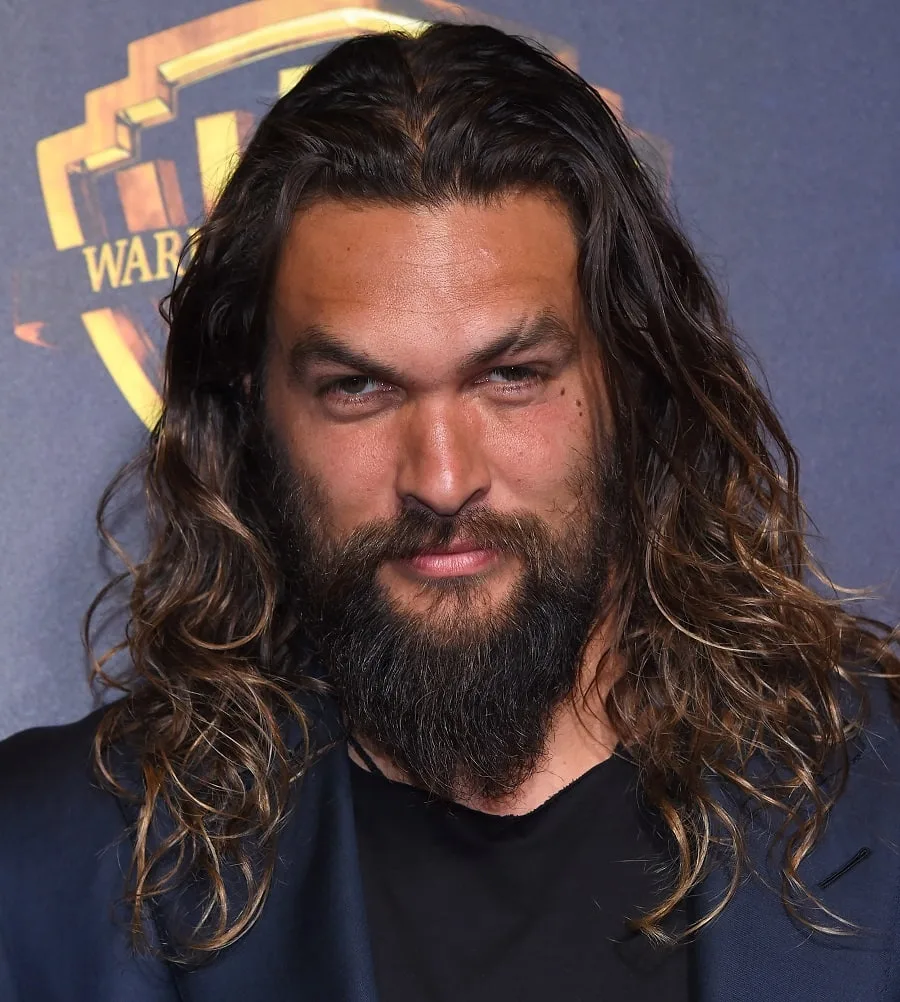 With a bushy ducktail beard, Jason Momoa amplifies his adventurous persona. Best known for his role in "Game of Thrones," this American actor's unique beard style adds to his character's raw, untamed aesthetic. Actors over 40 years of age with beards like Momoa carry their distinct beard styles as badges of their unique personalities.
7. James Franco – Patchy Beard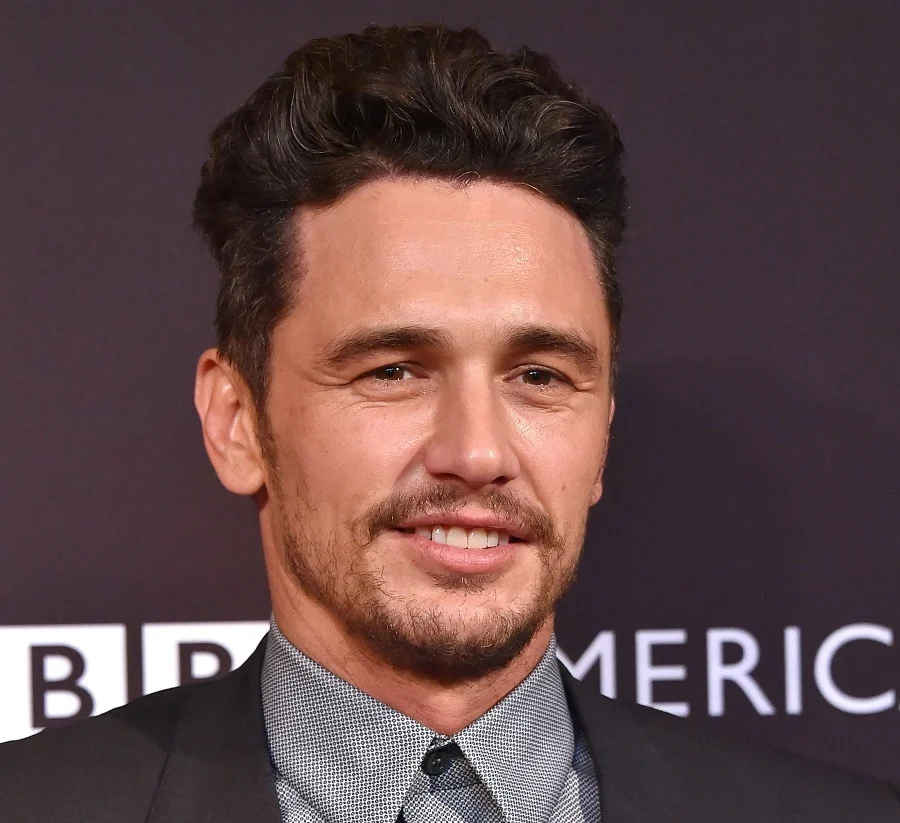 James Franco, the versatile American actor, sports a patchy beard, giving him a rugged yet approachable look. This beard style, as seen in "The Disaster Artist", adds to Franco's laid-back charisma, complementing his versatile acting skills.
8. Tom Hardy – Rounded Beard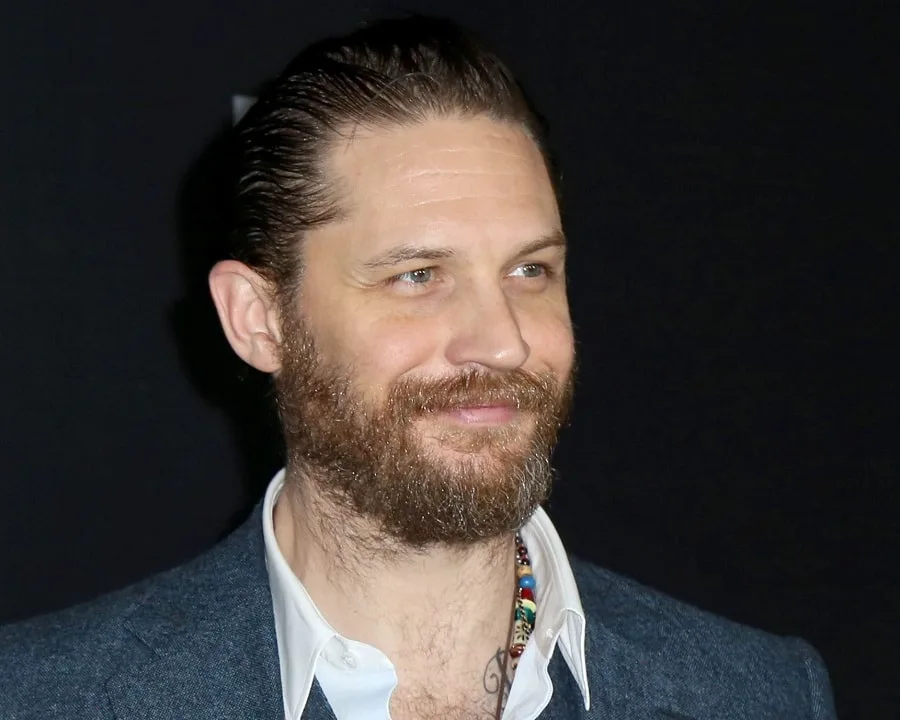 Tom Hardy, the British actor renowned for his roles in gritty dramas like "Mad Max: Fury Road," sports a full beard that is rounded on the bottom edge. This beard style matches his intense on-screen personas. Hardy's thick and bushy beard adds a layer of intrigue to his character performances, making him one of the most recognizable actors over 40 with a beard.
9. Ryan Reynolds – Heavy Stubble Beard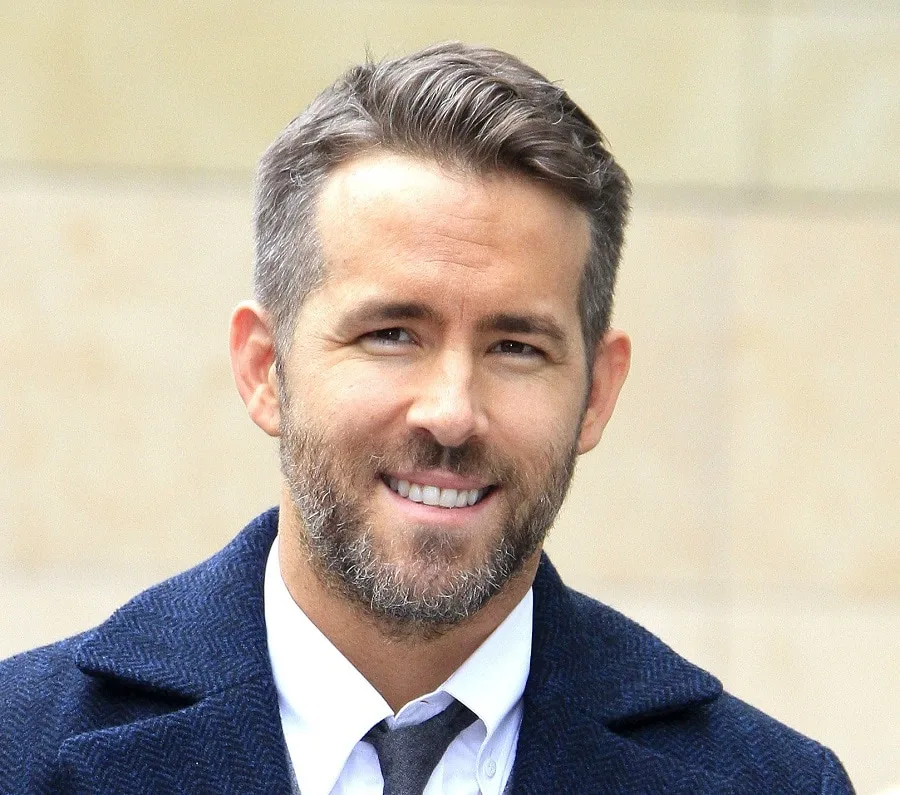 A fan-favorite Canadian actor, Ryan Reynolds, wears a heavy stubble beard, enhancing his boyish charm with a touch of masculine appeal. This subtle beard style aligns perfectly with his quirky humor as displayed in films like "Deadpool".
10. Michael Fassbender – 3-Day Stubble Beard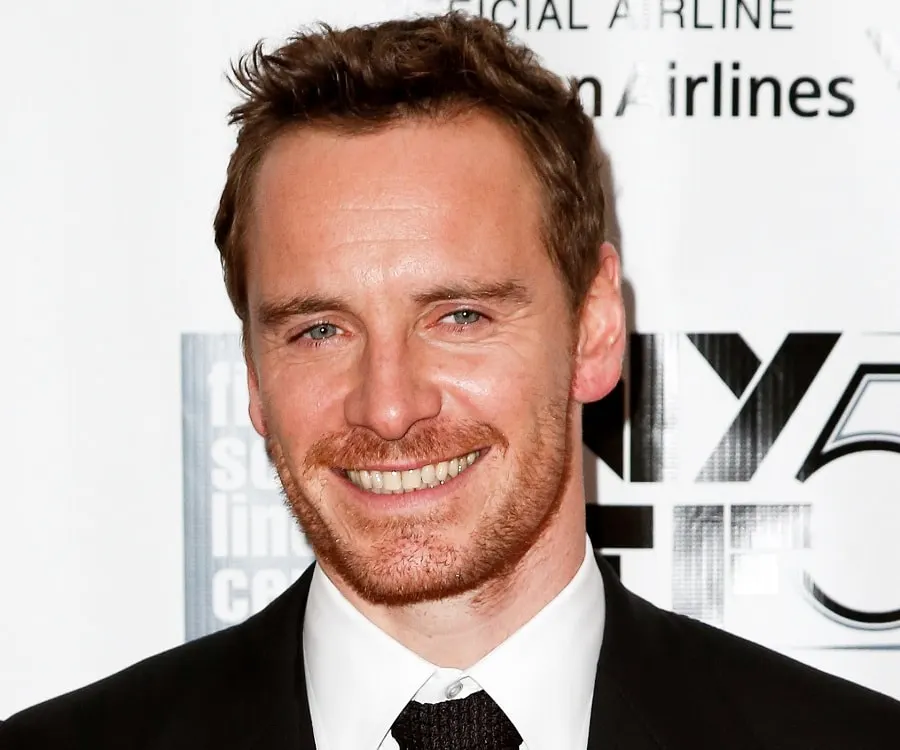 Michael Fassbender, the German actor, maintains a 3-day stubble beard that brings an air of mysterious allure to his roles. This laid-back, yet distinguished beard style significantly contributes to his performance in emotionally intense films like "Shame".
11. Joaquin Phoenix – Short Grey Beard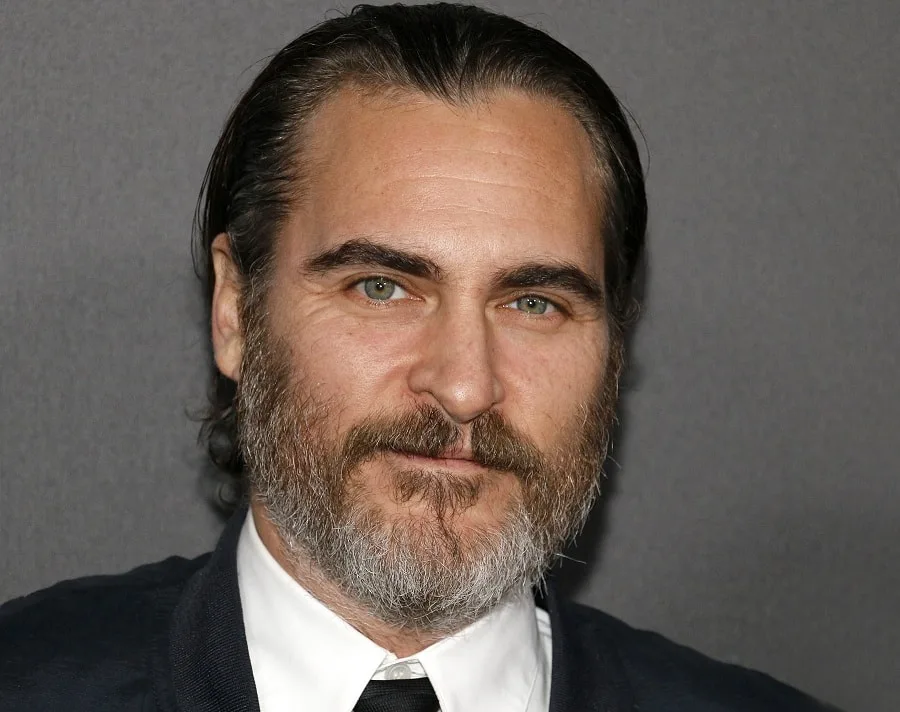 The Oscar-winning actor Joaquin Phoenix is known for his transformative performances, and his short grey beard in his late 40s is no exception. Seen in "Joker", this facial hair style adds to the complexity of his characters, giving him a distinctive, memorable look.
12. Bradley Cooper – V Shape Beard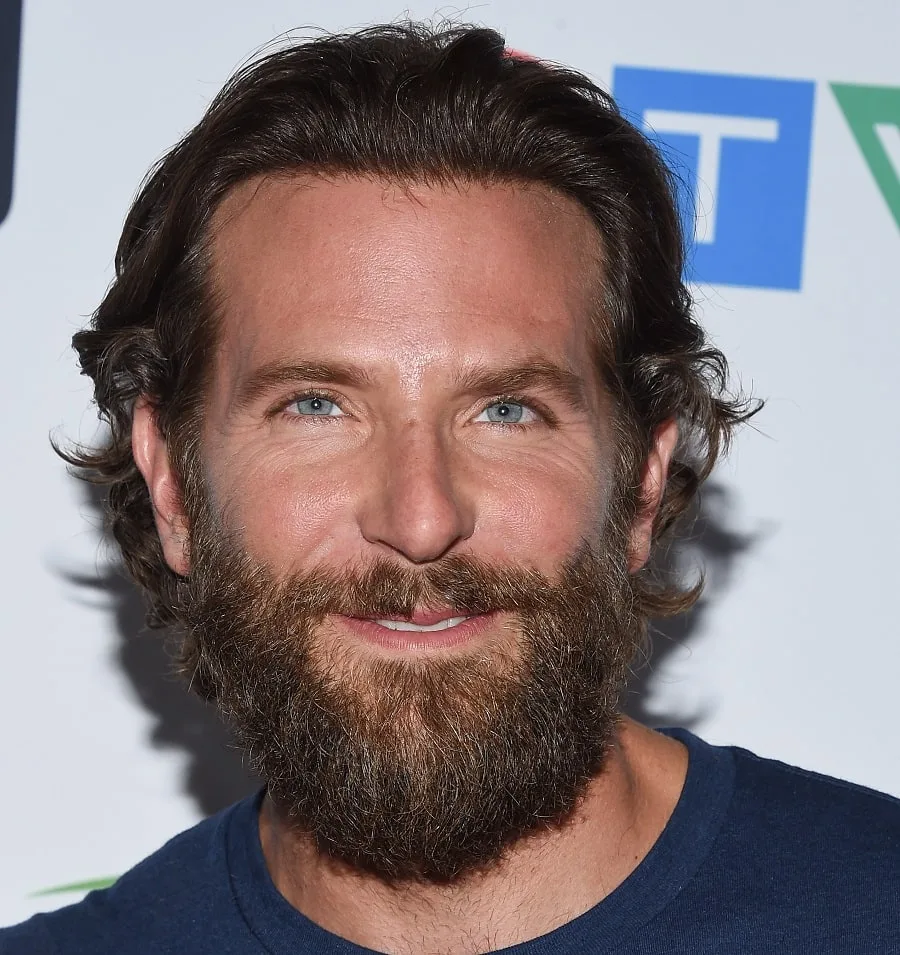 Bradley Cooper, the American actor, opts for a V shape beard, adding a subtle ruggedness to his heartthrob persona. This low-maintenance, yet stylish beard, as sported in "The Hangover", contributes to his laid-back, charming appeal.
For these actors over 40 with beards, their facial hair styles offer a unique expression of their personal style and their compelling on-screen characters.
13. David Beckham – Anchor Beard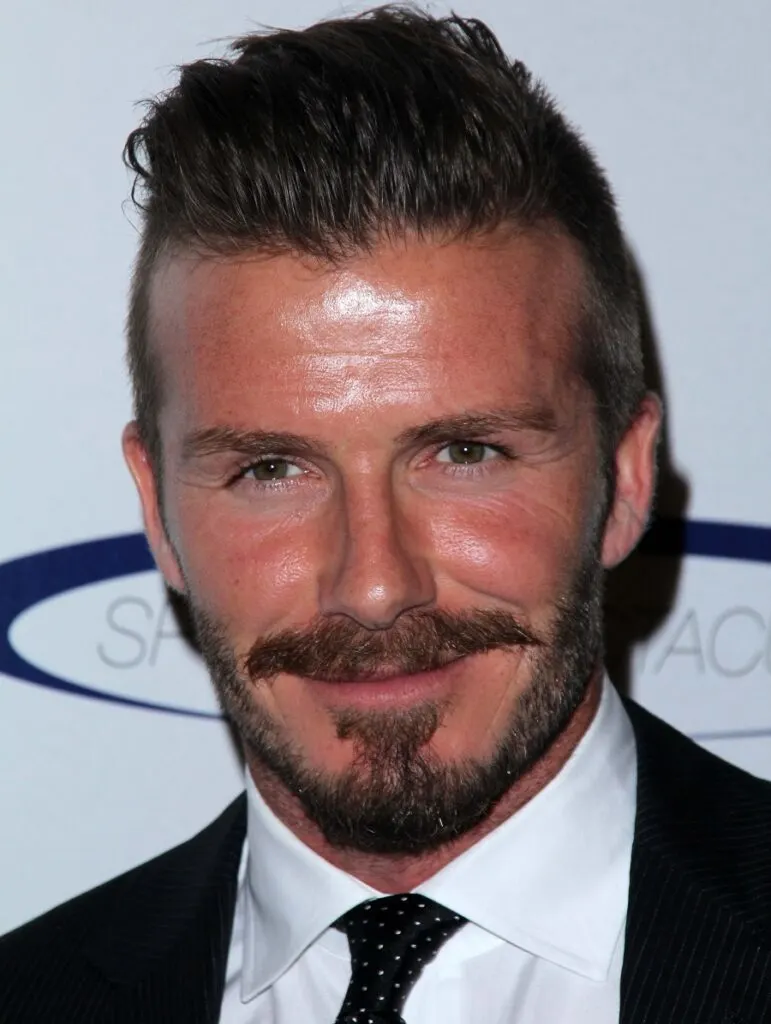 David Beckham the heartthrob soccer player, had an appearance in the movie "King Arthur: Legend of the Sword". So he is on our list of actors over 40s with beard. The English icon's anchor beard is a statement in itself, striking a balance between elegance and masculine charm.
14. Leonardo DiCaprio – Goatee with Mustache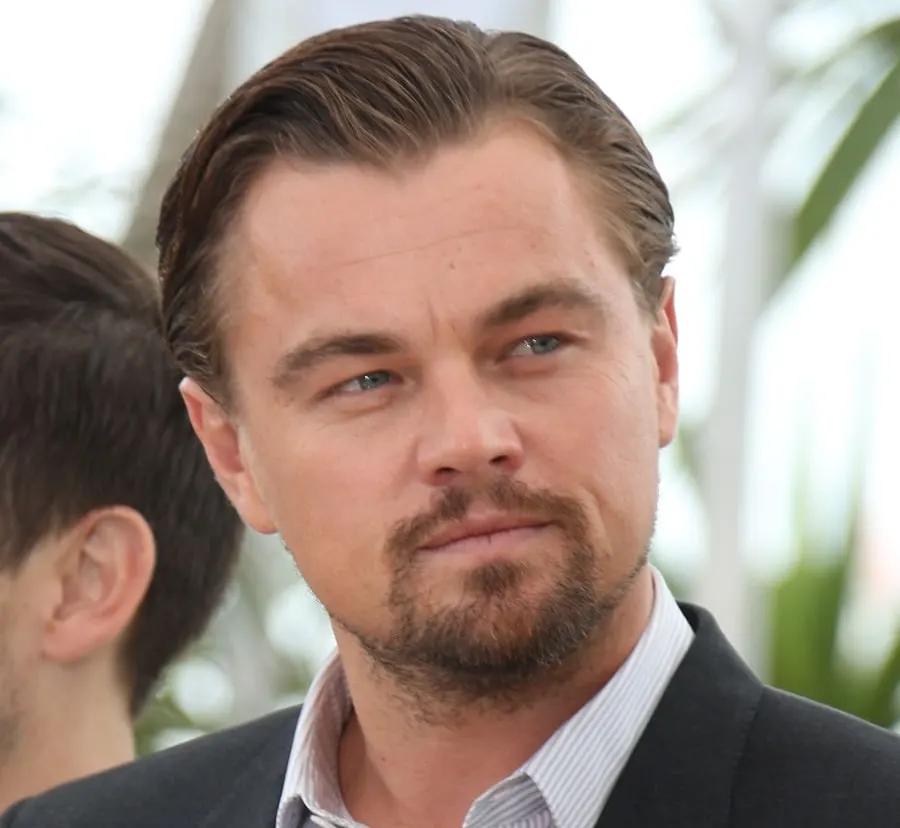 Incorporating a goatee into his style repertoire, American actor Leonardo DiCaprio adds a layer of refinement to his distinctive look. As seen in "The Revenant", his meticulous goatee enhances the intensity of his performances, further captivating audiences.
15. Christian Bale – Van Dyke Beard with Thick Mustache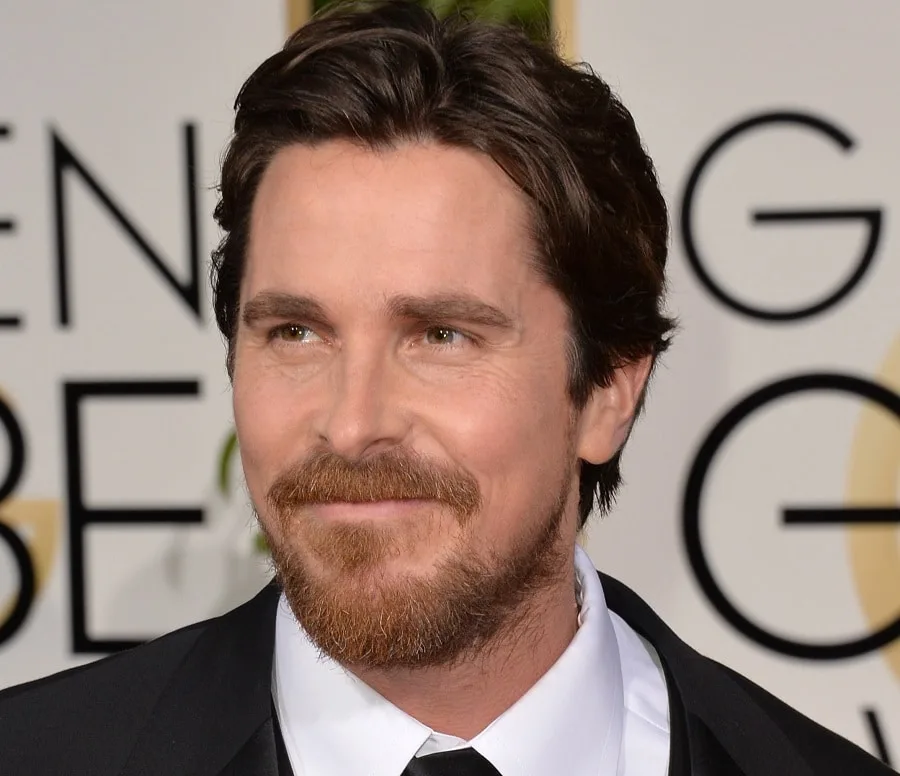 Christian Bale, the versatile British actor, often transforms his appearance for his roles. The van dyke beard with a thick mustache in "The Pale Blue Eye" from the clean shave in "The Machinist" shows how he uses his beard to change his look. His wild, unruly beard underscores the extremities of his character, showcasing his commitment to his craft.
So, These are our top picks for actors over 40 with beards. They have made their mark not only through their exceptional acting talents but also through their extraordinary beard styles.
Recommended For You: