Looking to copy a stylish beard from a sportsman? You can choose David Beckham beard. He is one such celebrity sportsman who is aped by millions of men all over the world. David Beckham's beard can accentuate your look. He has tried so many unique beard styles which can inspire you. Check out the below 8 hottest David Beckham beards that are guaranteed to get you a lot of attention.
#1 Beckham's Beard: Light All Over
This is a classic beard style that is easy to maintain and goes really well with a buzz cut. Grow your facial hair for several weeks and get it clipped closer to your face by a barber to ensure the sharp look. After that all you would need is a good quality razor to maintain the shape. This style suits men with square face cuts which will make their face look more slender.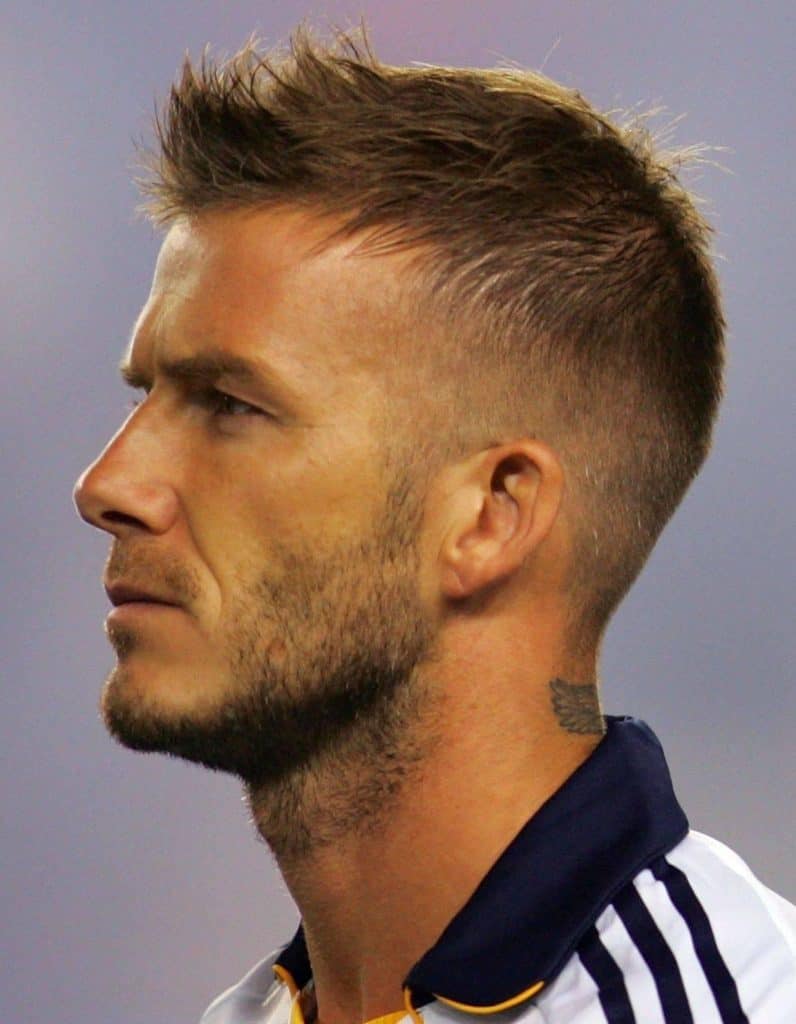 # 2 Extended Goatee Style
This David Beckham beard style looks great on the messy or just up from sleep look. It involves sporting a thick facial fuzz right from the sideburns to the neck. The beard covers the face just leaving a small clearing where it tapers off into a goatee just below the lower lip.
The only thing you need to take care of is keeping your beard clean. This can be teamed with a number of haircuts like buzz, side part and messy look. It will add to your personality and is guaranteed to get you second looks.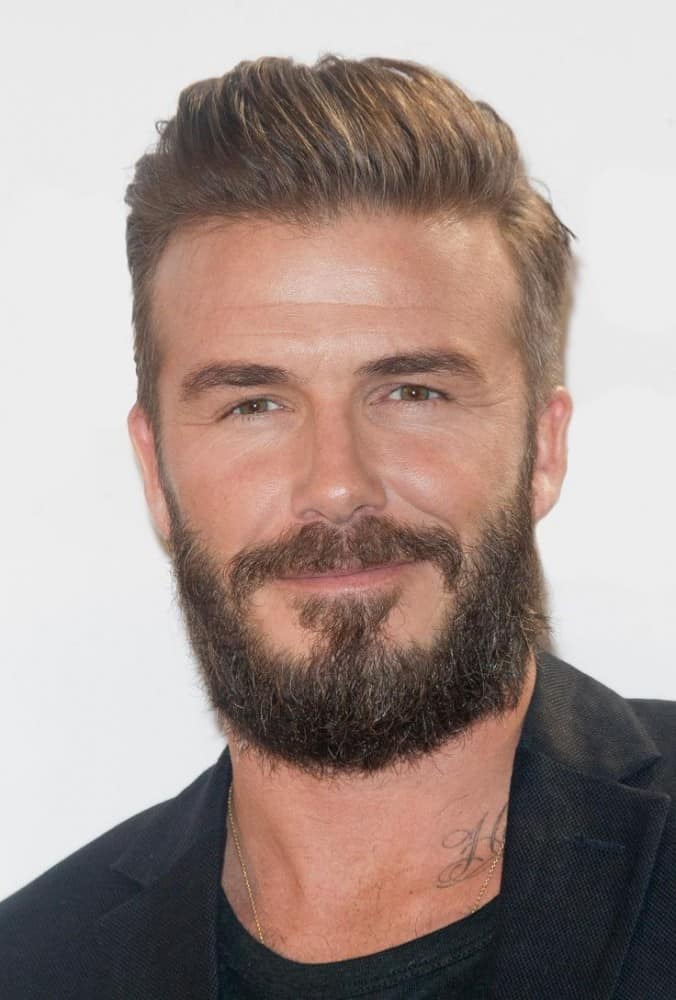 #3 Simple but Elegant
This is one of the hottest David Beckham beard style to get attention. This style will have you grow your facial hair in a clean and clipped pattern. The beard starts from the sideburns covering the lower part of the chin and neck and looks good with or without mustache.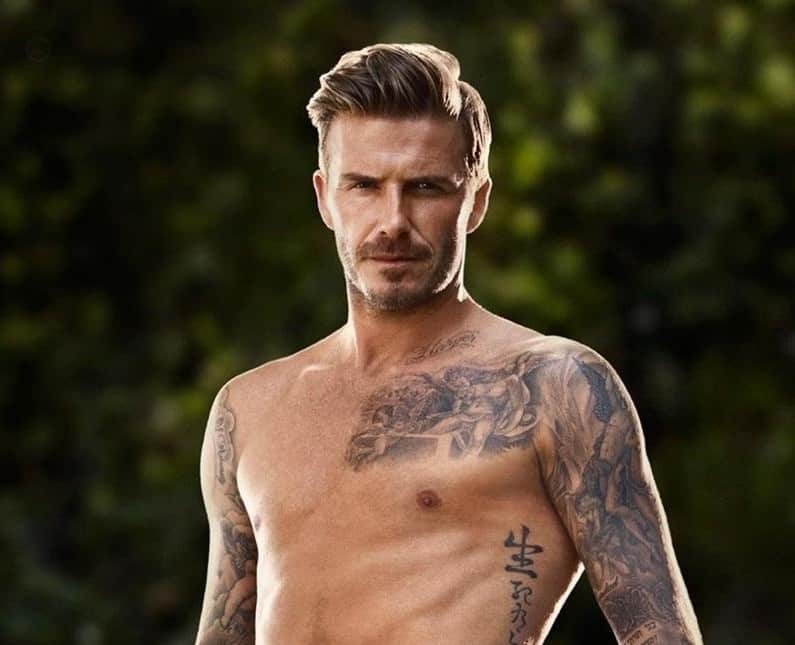 #4 Retro Beard
The retro beard involves growing the facial hair to a considerable length across your face. You can have styled sideburns to completely achieve the classic retro look.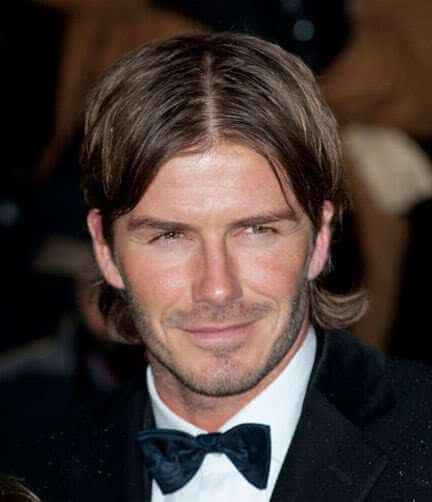 #5 Full Beard
The full beard, as the name suggests is a rich, thick growth the practically covers your face. You need a lot of conviction to carry of this style. Guys in love with neat, prim and proper look are not advised to go for this look. This involves getting a full grown mane, care must be taken to keep it clean. Great to acquire an intense brooding look.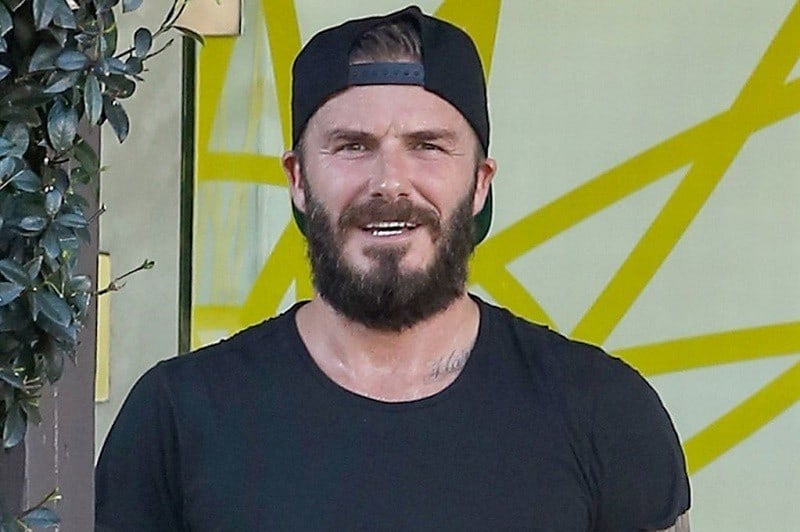 #6 David Beckham Stubble
The stubble is something all girls go gaga over. It's one of the simplest yet effective beard styles to ensure that you hog the limelight. A light scruff makes for a great style statement. The facial hair is grown for a few days and later trimmed to the desired length to achieve the stubble effect. A stubble mustache can also accompany this look and suits almost all face shapes.
#7 Hipster
The hipster beard is in liter terms a carefree beard growth without much attention to styling it. A thick mustache goes well with the beard pretty well.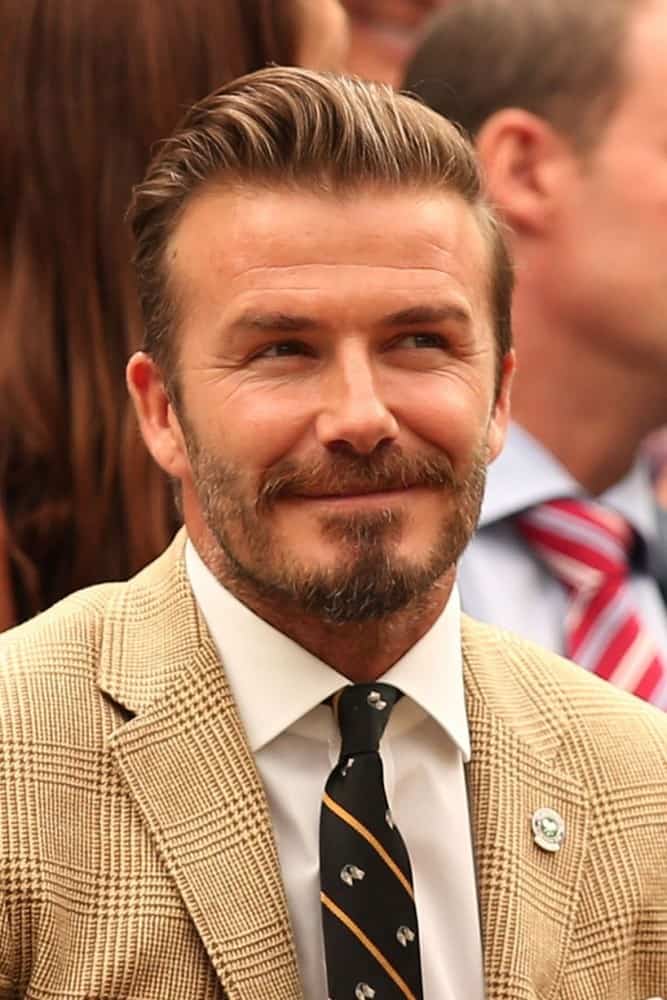 #8 Small Goatee
This is a fairly simple David Beckham beard style. The face bears a clean shaven look without even the mustache. The only hint of facial hair is the small goatee that augments the chin and gives a boyish man charm that is absolutely hard to resist.

Hope you have liked this David Beckham beards and let us know in the comments which one is your favorite.