Looking to copy a stylish beard style from a sportsman? You can choose it from David Beckham's beard styles. He is one such celebrity sportsman who is aped by millions of men all over the world. David Beckham's beard can accentuate your look.
He has tried so many unique beard styles which can inspire you. We have picked up our top 10 hottest David Beckham beard styles by 2023 that are guaranteed to get you a lot of attention.
The Impact of Beckham's Beard
David Beckham's beard has left a lasting impression on men's grooming and style. As a soccer player who attracted attention both on and off the field, Beckham's appeal extended beyond his athletic prowess.
Women would often buy tickets to see him play. His various beard styles have inspired men worldwide to embrace facial hair and invest in grooming products and tools.
Beckham's influence has inspired other football players too. He started the beard trend in soccer and in modern time players like Messi, Neymar, and Ronaldo is not only performing on the field but also carrying his fashion legacy.
He was a clean-shaven teenager at the beginning of his career. However, when he started to grow a beard, since then his beard styles are popular among people of all ages even in 2023.
David Beckham Beard Styles
It doesn't matter if you are old or young, check out Beckham's beard styles to find inspiration to grow a beard. From his young age to his late 40s we have considered all the styles and here is the list of our best picks.
#1. Salt-and-Pepper Boxed Beard
In Paris fashion week 2023, Beckham was seen with a salt and pepper boxed beard. As always this beard style has drawn the attention of beard lovers instantly. To achieve this style grow a full beard and make the beard and mustache connected in a square-like shape.
#2. Extended Van Dyke
This style is from his gallery appearance at the 2022 FIFA World Cup. David Beckham looks amazing with his extended van dyke beard and glasses. The extended van dyke gives him a scruffy look, while the round glasses give him an intellectual vibe. Together, they create a perfect blend of style and substance, befitting a true fashion icon.
#3. The Classic Beckham Style
The most iconic of all of Beckham's beard styles. A beard that is not too long and not too short is perfect for those who want a refined and polished look.
#4. Light Patchy Beard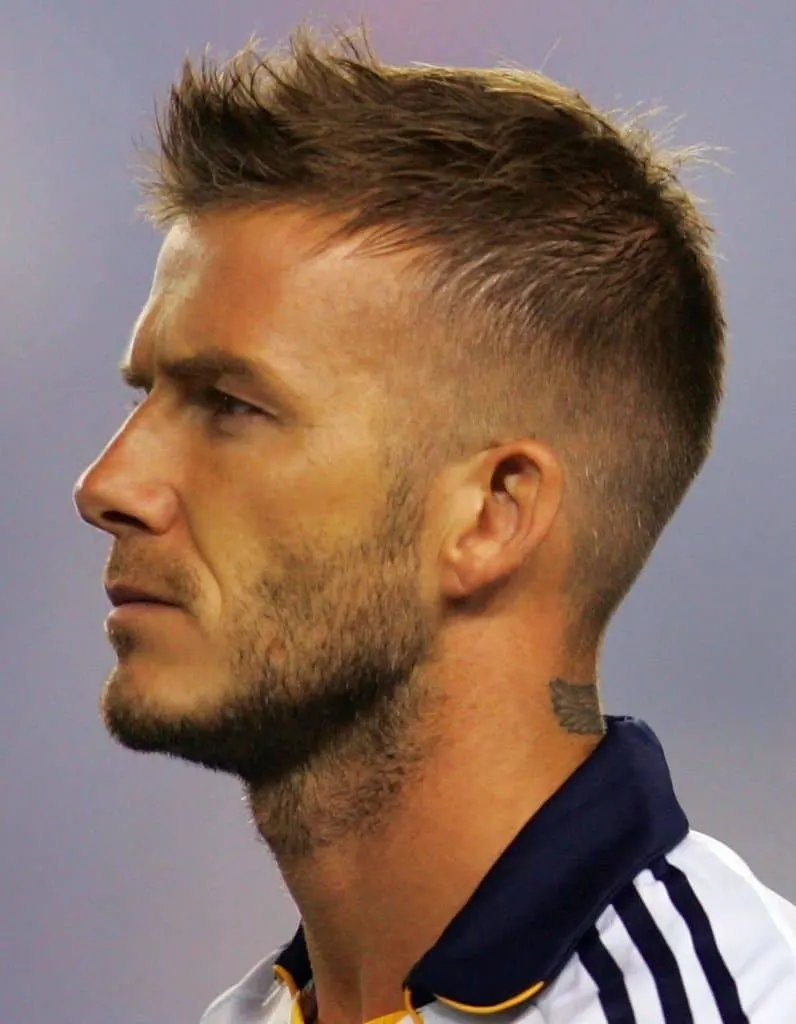 This is a classic beard style that is easy to maintain and goes really well with a buzz cut. Grow your facial hair for several weeks and get it clipped closer to your face by a barber to ensure the sharp look. After that all you would need is a good quality razor to maintain the shape. This style suits men with square face cuts which will make their face look more slender.
# 5. Medium Garibaldi Beard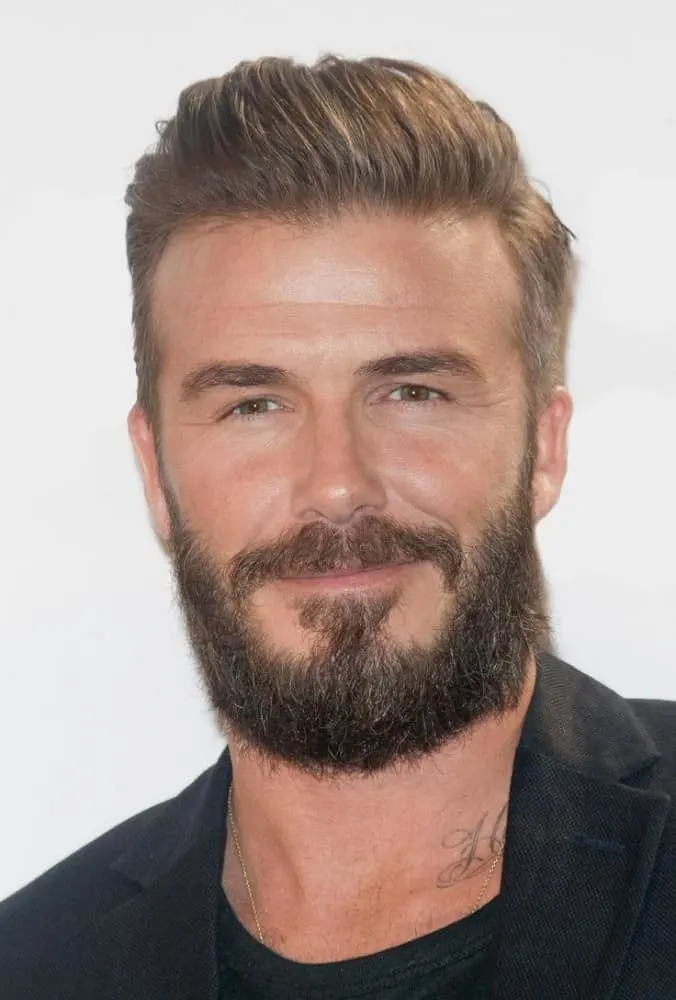 This David Beckham beard style looks great on the messy or just up from sleep look. It involves sporting a thick facial fuzz right from the sideburns to the neck. The medium garibaldi beard covers the face just leaving a small clearing just below the lower lip.
#6. Simple but Elegant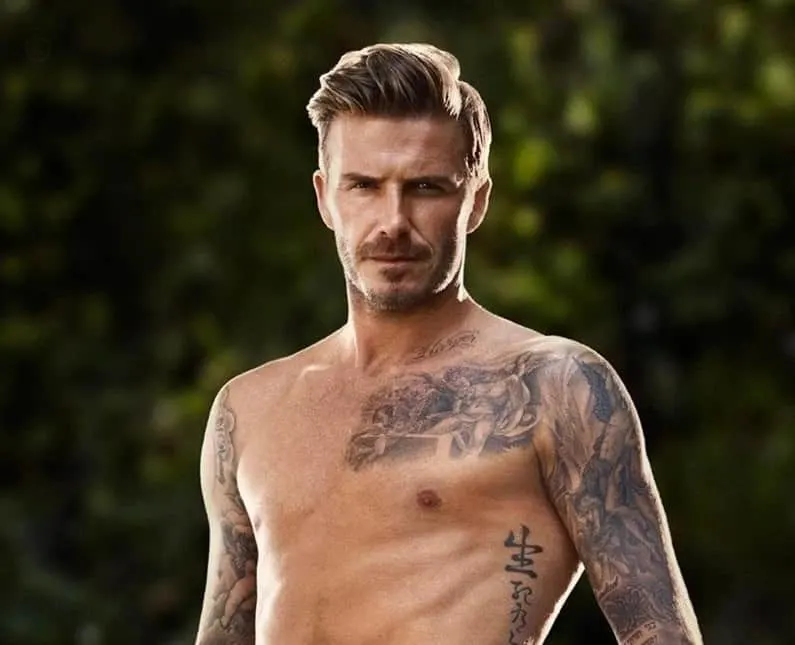 This is one of the hottest David Beckham beard style to get attention. This style will have you grow your facial hair in a clean and clipped pattern. The beard starts from the sideburns covering the lower part of the chin and neck and looks good with or without mustache.
#7. Retro Beard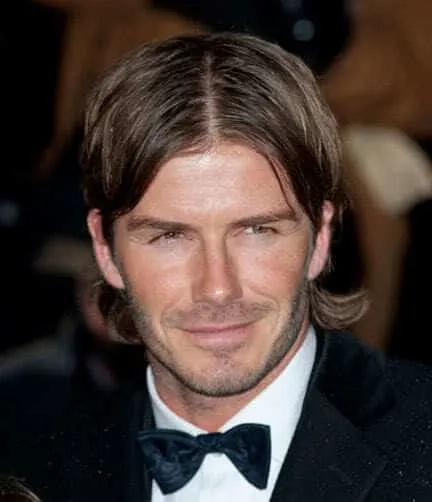 The retro beard involves growing the facial hair to a considerable length across your face. You can have styled sideburns to completely achieve the classic retro look.
#8. Full Beard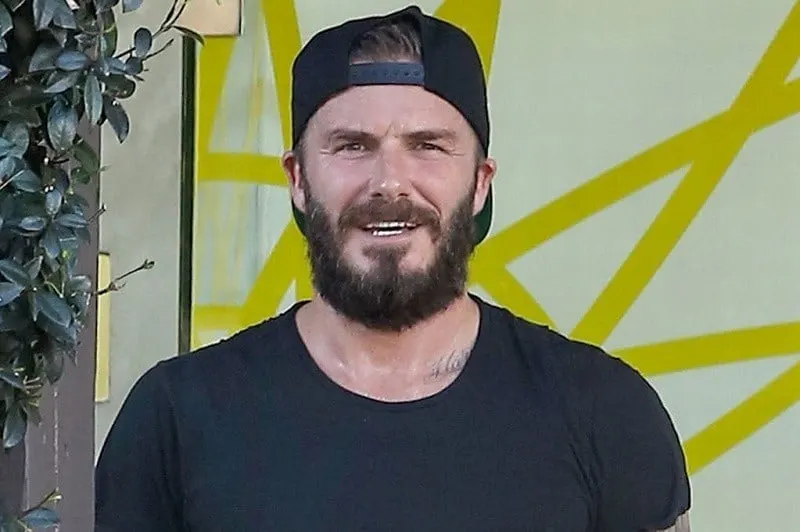 The full beard, as the name suggests is a rich, thick growth the practically covers your face. You need a lot of conviction to carry of this style. Guys in love with neat, prim and proper look are not advised to go for this look. This involves getting a full grown mane, care must be taken to keep it clean. Great to acquire an intense brooding look.

#9. David Beckham Stubble
The stubble is something all girls go gaga over. It's one of the simplest yet effective beard styles to ensure that you hog the limelight. A light scruff makes for a great style statement. The facial hair is grown for a few days and later trimmed to the desired length to achieve the stubble effect. A stubble mustache can also accompany this look and suits almost all face shapes.
#10. Hipster
The hipster beard is in liter terms a carefree beard growth without much attention to styling it. A thick mustache goes well with the beard pretty well.

#11. Small Goatee with Buzz Cut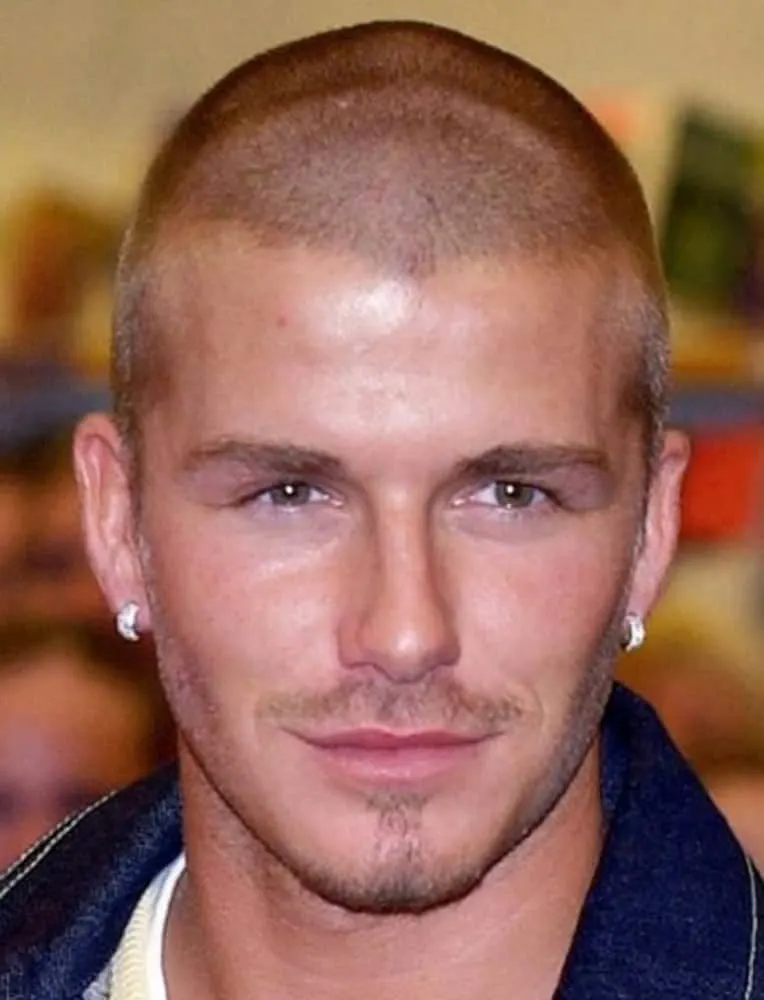 This is a fairly simple David Beckham beard style with buzz-cut hair. The face bears a clean-shaven look without even the mustache. The only hint of facial hair is the small goatee that augments the chin and gives a boyish man charm that is absolutely hard to resist.
How to Achieve and Maintain the Beckham Beard Look
To achieve the Beckham beard look, you'll need to follow these:
Choose the style you want to go for (classic, stubble, short, or full).
Grow out your beard to the desired length.
Trim the sides and the bottom of your beard. Use scissors to trim any stray hair.
Clean up the edges with a razor.
Avoid using a hair dryer to dry your beard, as this can cause damage and dryness.
Eat a healthy diet to promote beard growth and overall health.
Hope you have liked this David Beckham's beard styles and let us know in the comments which one is your favorite.