In Hollywood, bearded actors over 50 are still at the top of their game. With their talent, charisma, and beards, they're proving that age is no obstacle to success.
These actors are not only talented and successful, but they're also stylish and fashionable. Some of these actors never sported a beard in their 40s but choose to grow a beard in their 50s. Whether they're sporting a full beard, a goatee, or stubble, these actors know how to wear their beards with confidence.
Let's check out some bearded actors who are over 50 and below 60 years old.
Best Actors Over 50 with Beard
If you're looking for inspiration for your own beard, take a look at these middle-aged bearded actors over 50. They're proof that age is no obstacle to looking good and being successful.
1. Idris Elba – Salt and Pepper Ducktail Beard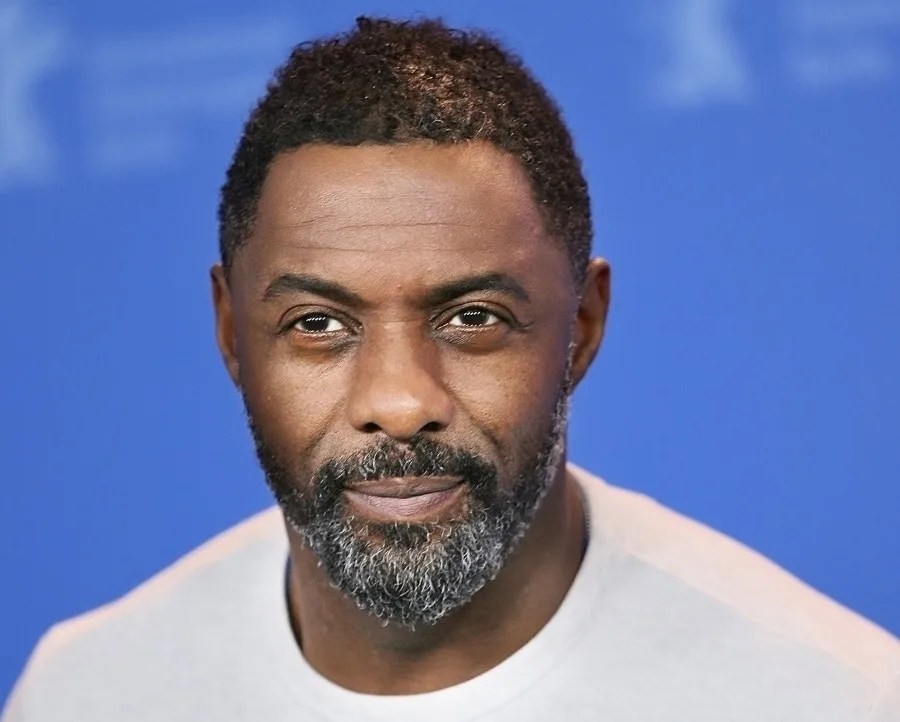 In the world of bearded actors over 50, Idris Elba's ducktail beard makes him one of the coolest. This style, which frames his face impeccably, showcases his versatility as an actor and his knack for sophistication.
2. Ben Affleck – Short Thick Beard
In Hollywood, one can't talk about a thick short beard without mentioning the name Ben Affleck. Worn with an understated yet undeniably attractive edge, his well-defined beard style adds an extra layer of charm to his on-screen presence.
3. Dwayne Johnson – Stubble Beard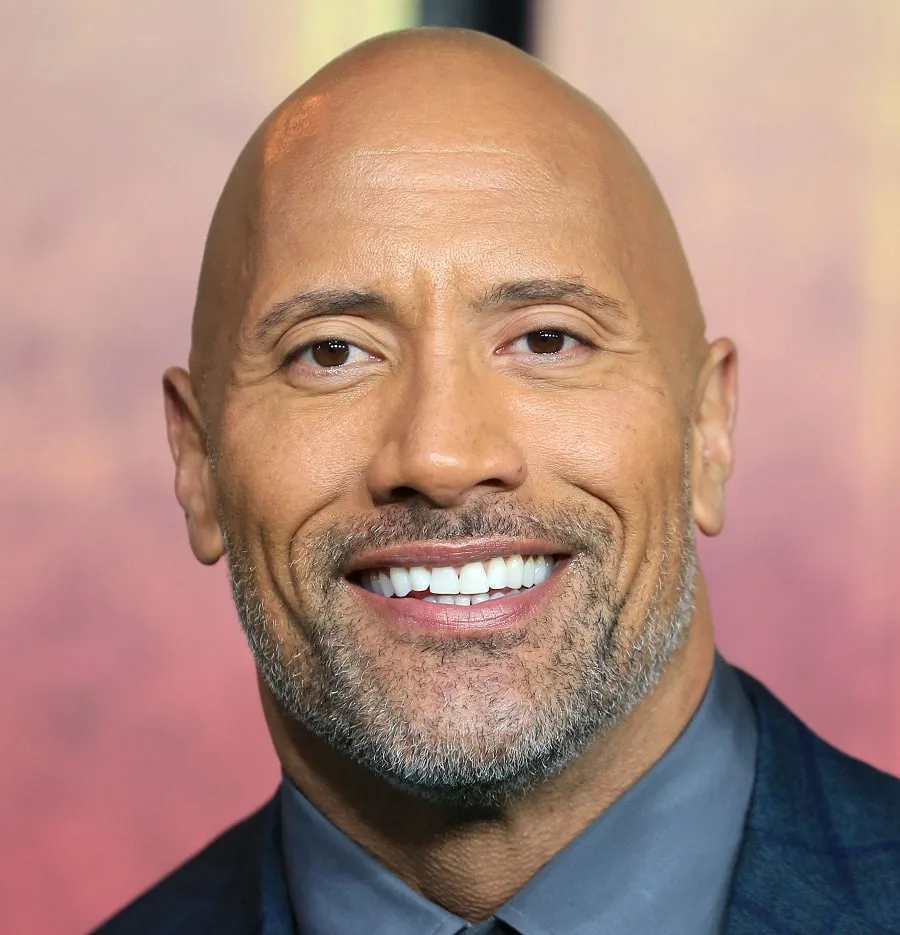 The bald and bearded celebrity Dwayne Johnson who is over 50 years old famously known as 'The Rock,' was known as a clean-shaven macho man. But look at him now. He sports a stubble beard with his bald head.
4. Jared Leto – Long Beard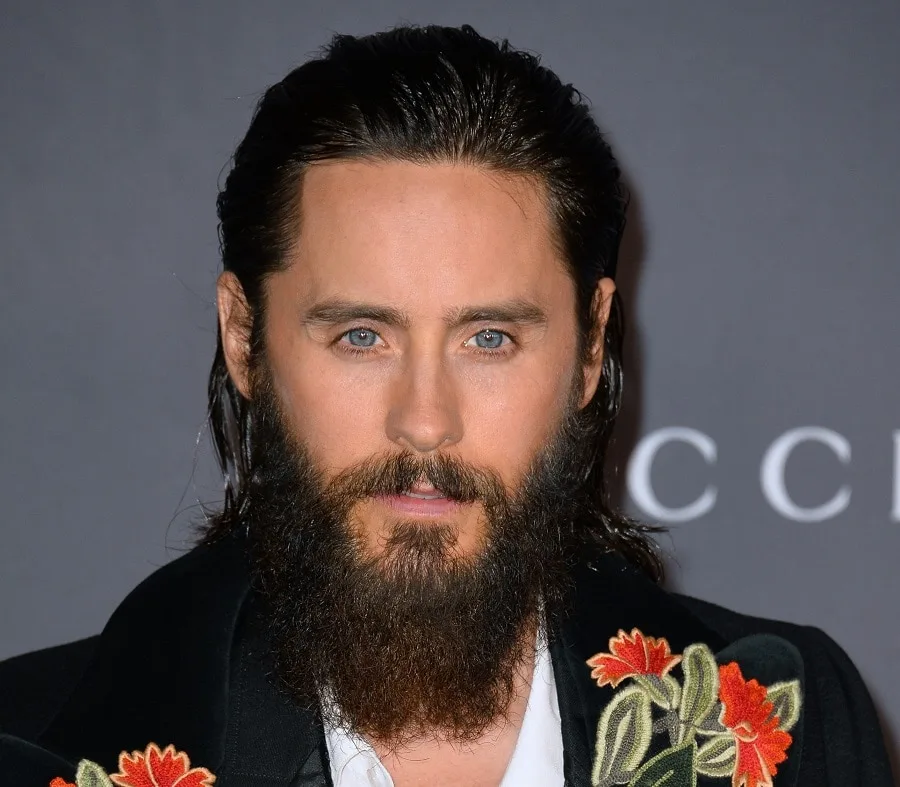 Jared Leto, another Hollywood actor in his 50s, carries a long 6-month beard that enhances his features. This versatile style is a testament to his ability to transform his roles while maintaining his individuality.
5. Zach Galifianakis – Bushy Beard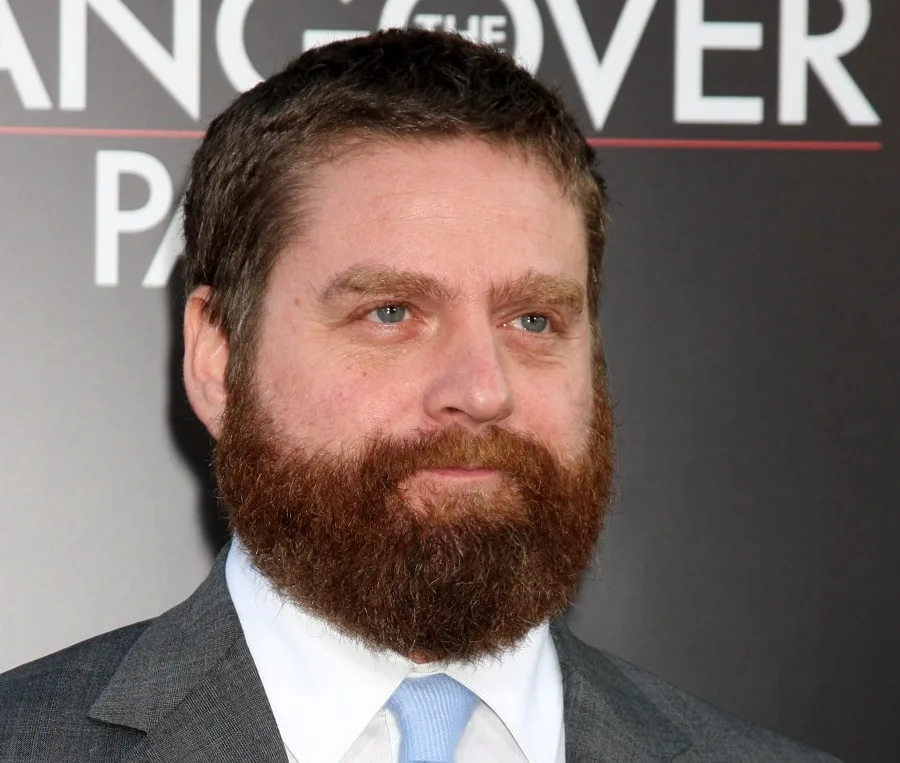 Zach Galifianakis's beard is as famous as he is for his comedy. His bushy full beard brings a unique comedic appeal to his persona, setting him apart in a crowd.
6. Matthew McConaughey – Brown Beard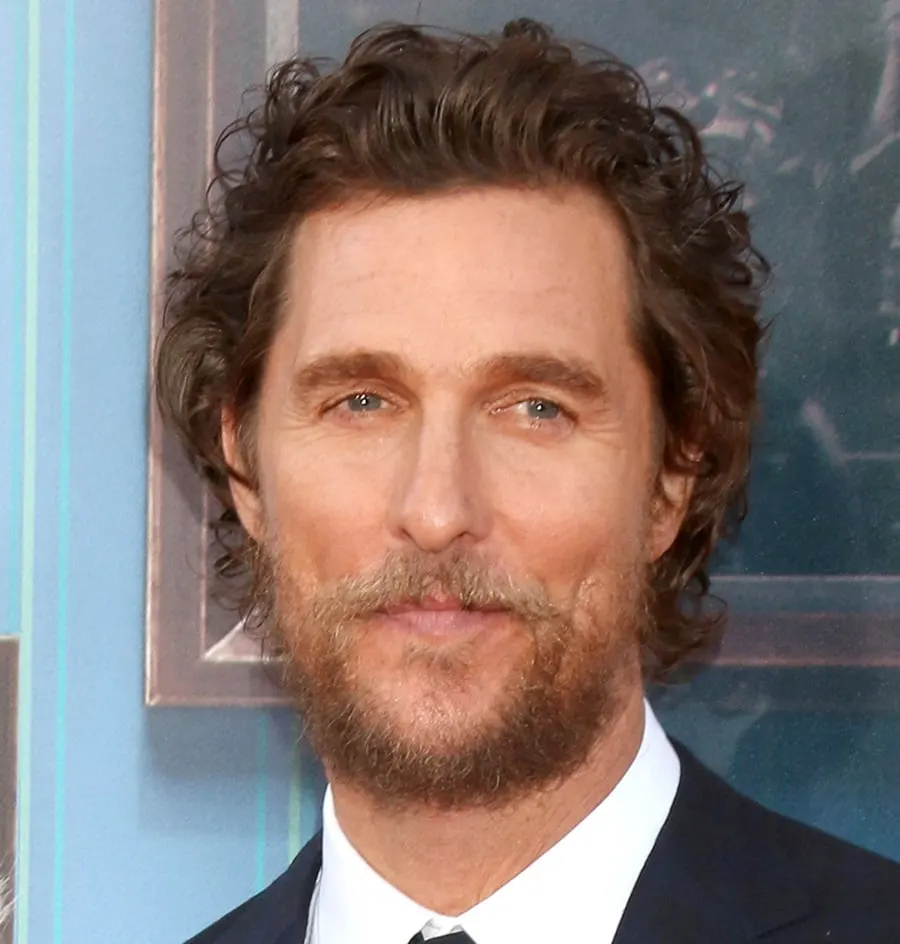 Matthew McConaughey's brown beard deserves a special mention among the actors over 50 with beard. This unique style brings an air of suaveness and sophistication to his look, showing that a beard can genuinely make a man.
7. Hugh Jackman – Mutton Chop Sideburns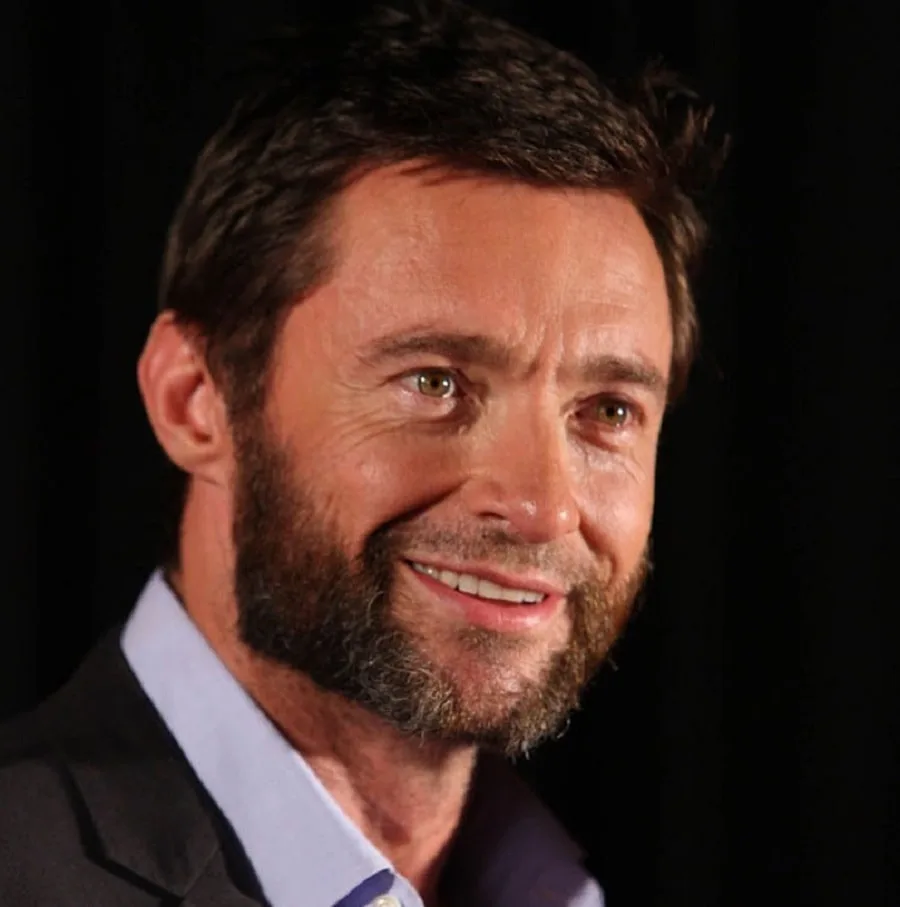 Who doesn't recognize Hugh Jackman and his wolverine beard? the 50-over actor's mutton chop sideburns have become a trademark of his beard style. This striking look adds a touch of classic charm to his superhero beard styles, from "Wolverine" to "The Greatest Showman."
8. Jason Statham – Heavy Stubble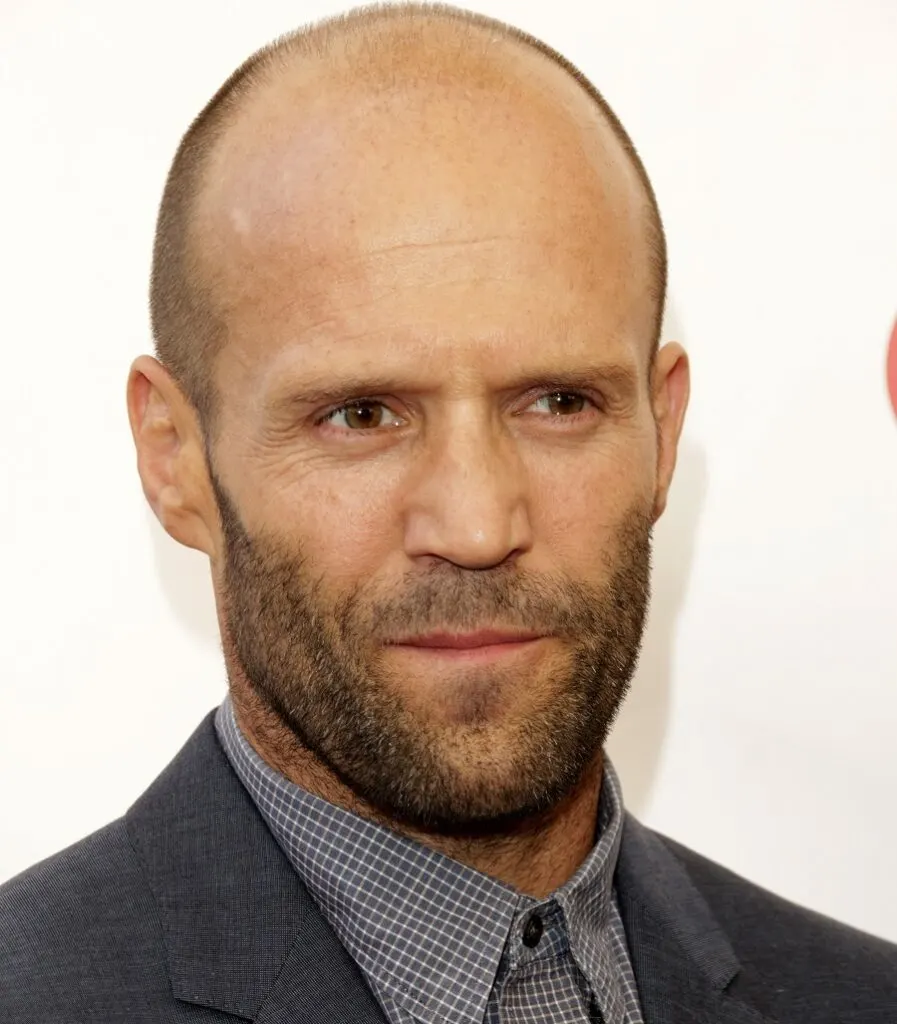 Jason Statham, another bald celebrity with a beard. The heavy stubble, bald head, and his actions, a combination that no one can match. His beard style perfectly complements his tough-guy image.
9. Robert Downey Jr. – Anchor Beard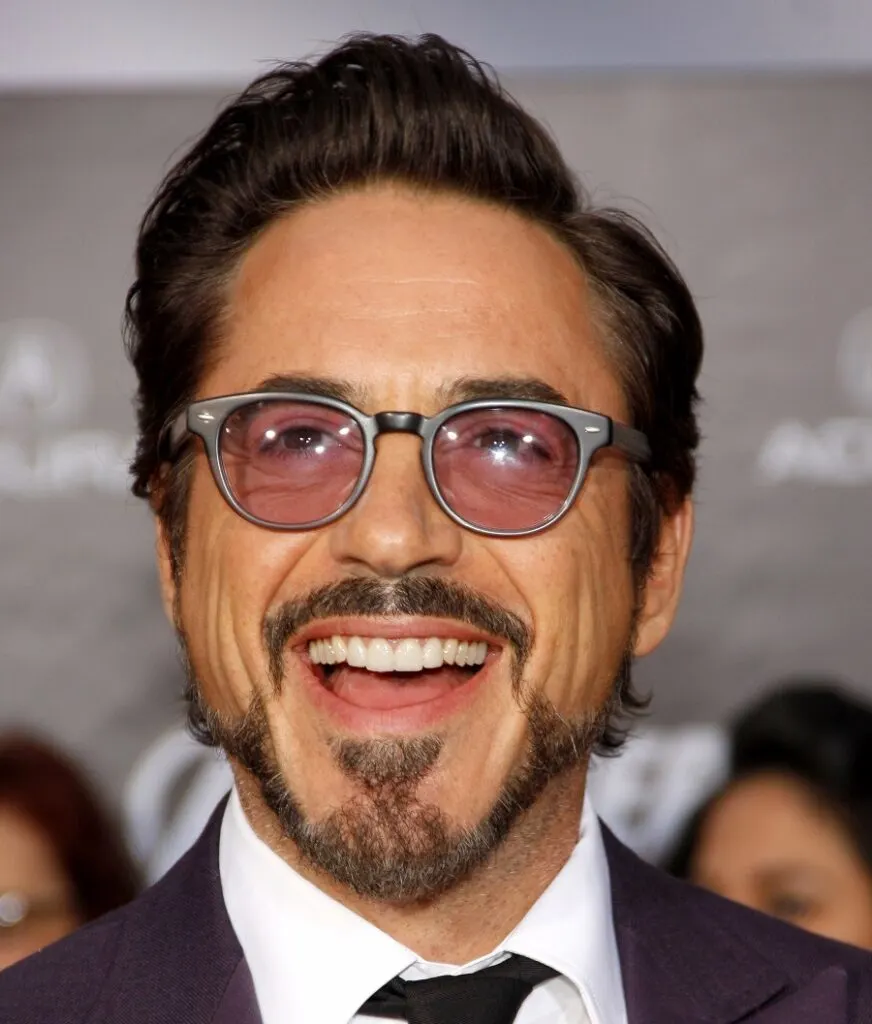 Robert Downey Jr. aka Tony Stark, beloved Iron Man actor, sports an Anchor beard that has become as iconic This facial hair style adds to his charismatic persona, making him one of the most recognized bearded actors over 50.
10. Keanu Reeves – Short Scruffy Beard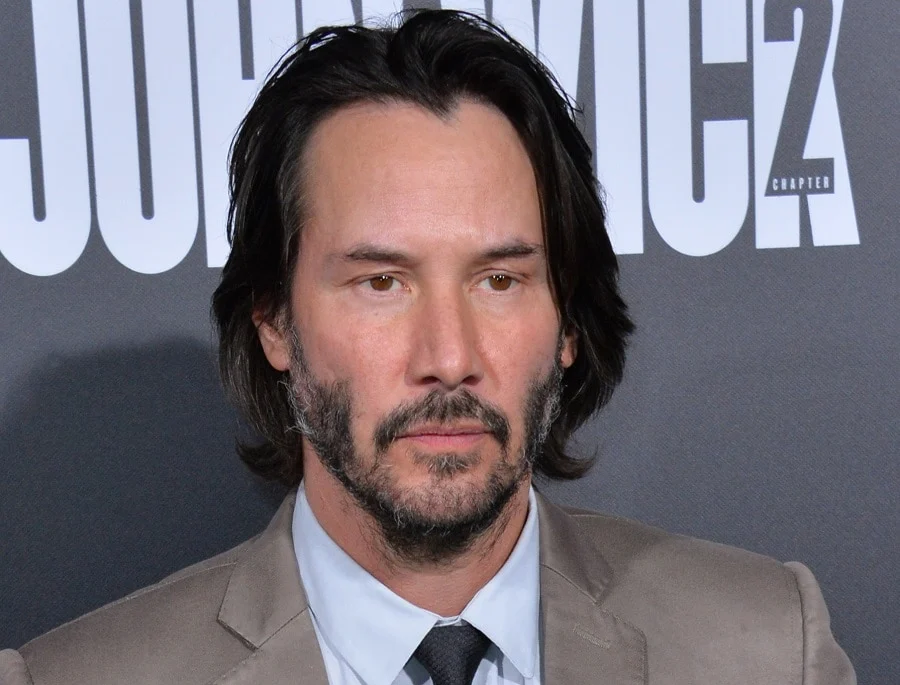 Canadian actor Keanu Reeves's john wick beard style is trending again after the release of John Wick 4. His scruffy beard design is exactly what his Baba Yaga character needs. This unique look adds a layer of mystery to his characters, from "John Wick" to "Neo" in "The Matrix."
11. Brad Pitt – Goatee
50 up yet young and fresh. Brad Pitt's beard, the American superstar, has been known for changing his beard style from time to time. We have picked the celebrity's goatee beard because he looks different with this beard style.
12. Russell Crowe – Short Boxed Beard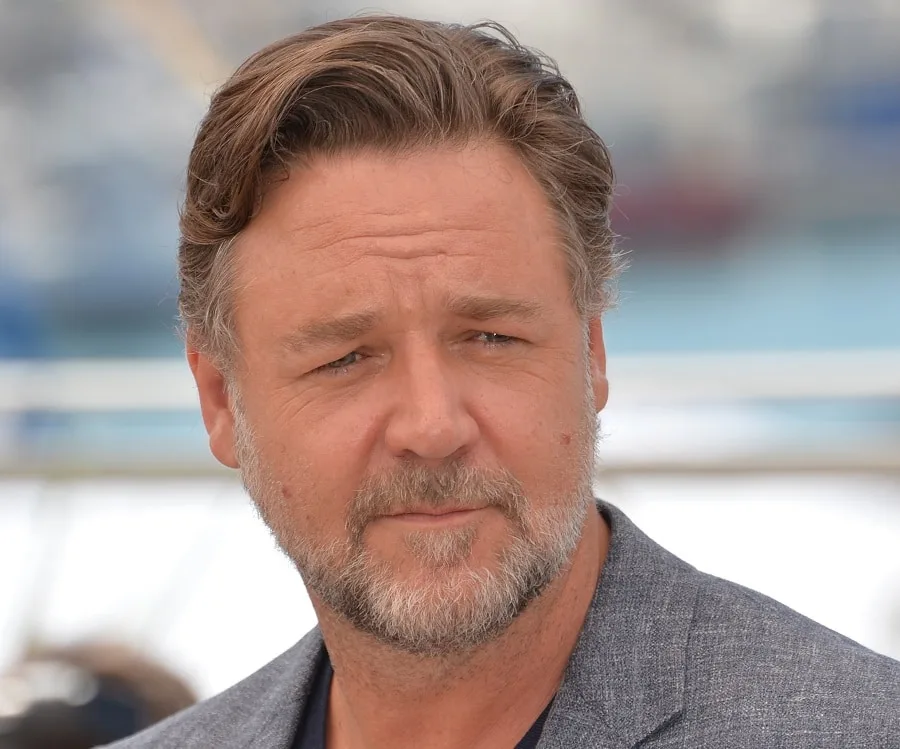 Russell Crowe, the New Zealand-born actor, dons a short boxed beard that has black and white beards in it. that aligns perfectly with his intense roles. From "Gladiator" to "A Beautiful Mind," his full beard adds to the depth of his performances.
13. Johnny Depp – Van Dyke Beard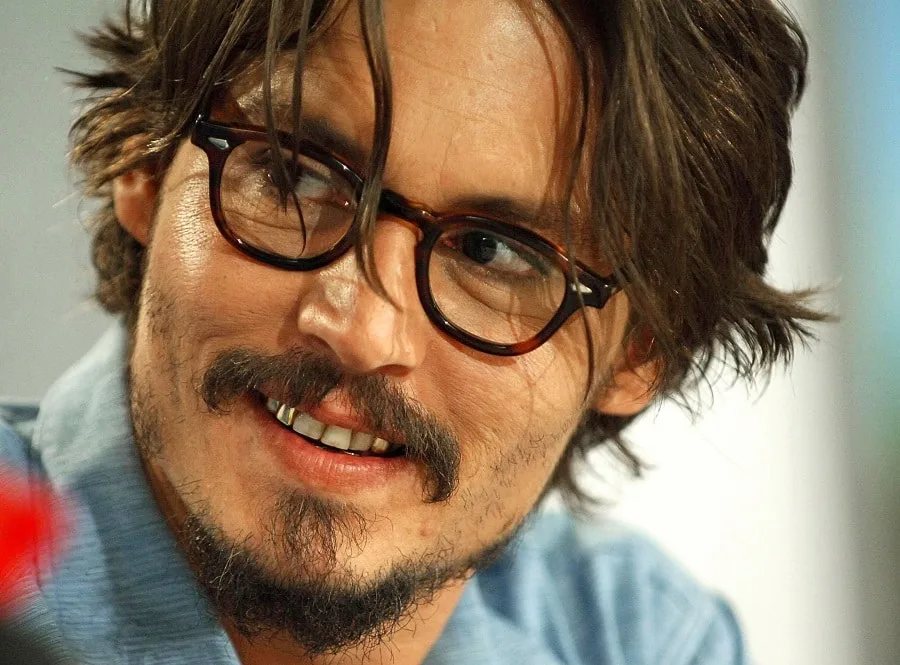 And last but not least, the former Pirates of the Caribbean Johnny Depp's beard and his comedy is popular with people of all ages. In this beard style, he is sporting a Van Dyke beard. This distinct facial hair style accentuates his eclectic and eccentric roles, making him one of the most identifiable bearded actors over 50.
These actors over 50 with beards showcase the broad range of styles that can enhance an actor's character, enriching their performances and setting them apart in their industry. If you want to see the bearded actors who are over 60 years old check out our article on 17 Hottest Old Actors With A Beard.