Though superheroes are TV or comic characters, common people are superbly influenced by their styles and attributes. Some guys are huge fans of the superheroes that they follow their beard styles too. If you are one of them and searching for a bearded superhero to get inspiration, you are at the right place. We have gathered the best superheroes with beards here to help you be inspired by any of them.
Superhero Beard Styles
The funniest thing about TV or comic characters is that they can't make any choice. Either the writer's or director's demand is fulfilled through the characters. A character can't choose a bearded look for himself. On that note, superheroes are not super at all. But, as we see on the screen, they are really super. And, only a few superheroes donned a beard on screen. Know the best of them from below.
Captain America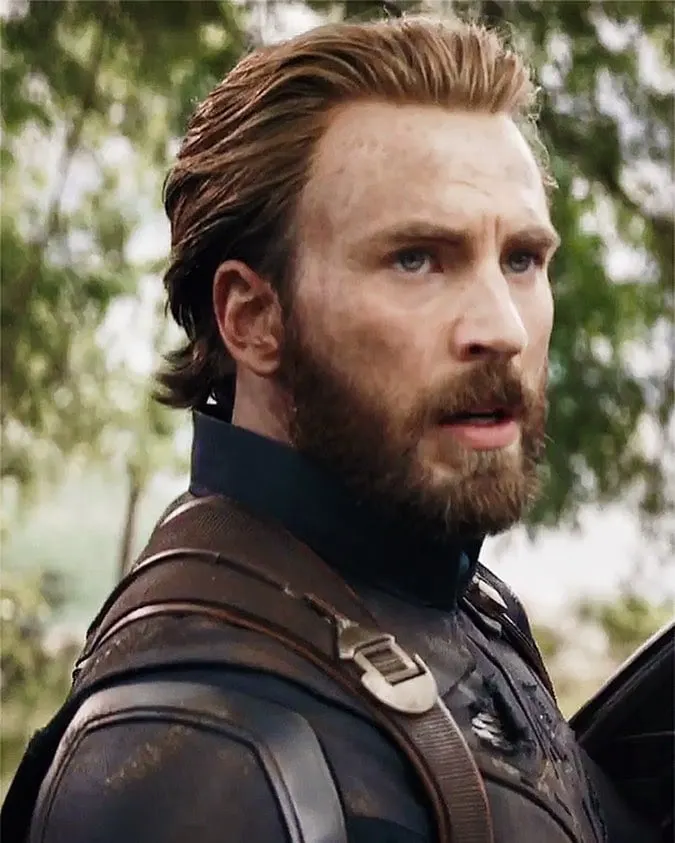 Even though Captain America is typically clean-shaven, in the movie Avengers: Infinity War, Steve Rogers sports a rugged beard. Chris Evans, who played Captain America, looked just as heroic with the beard, showing fans that even the most straight-laced superheroes can switch up their style.
Aquaman
Aquaman, played by Jason Momoa, is known for his wild and rugged beard. This character's beard style is as free and untamed as the ocean he rules. The full and bushy beard reflects his strong and rebellious nature, making him a great source of inspiration for fans who like a more bohemian look.
Doctor Strange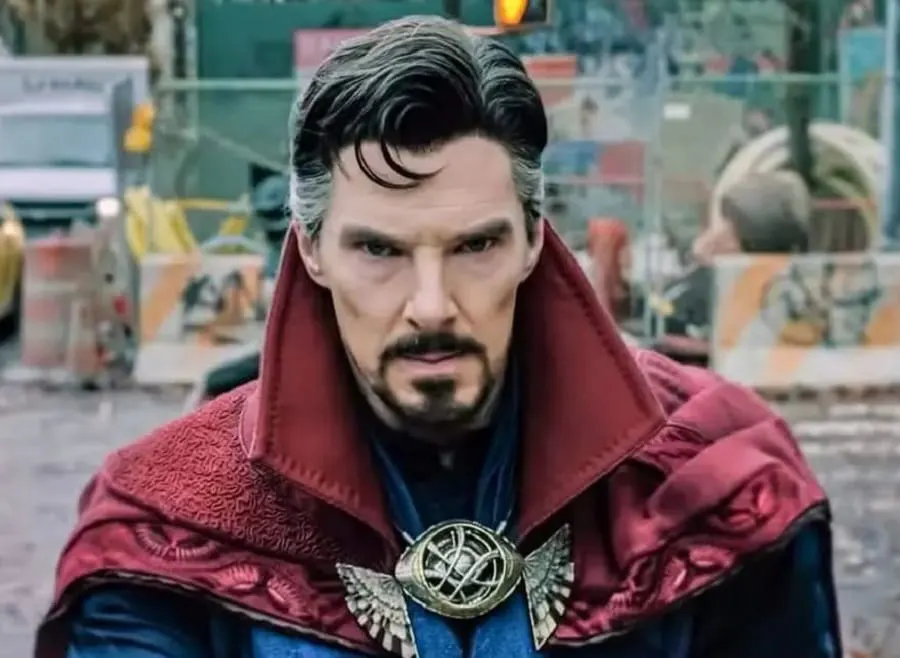 Benedict Cumberbatch's character, Doctor Strange, sports a sophisticated goatee that matches his intellectual persona. This style is unique and represents the character's serious and contemplative nature. If you're into a stylish and distinctive look, Doctor Strange's beard might be your go-to style.
Green Arrow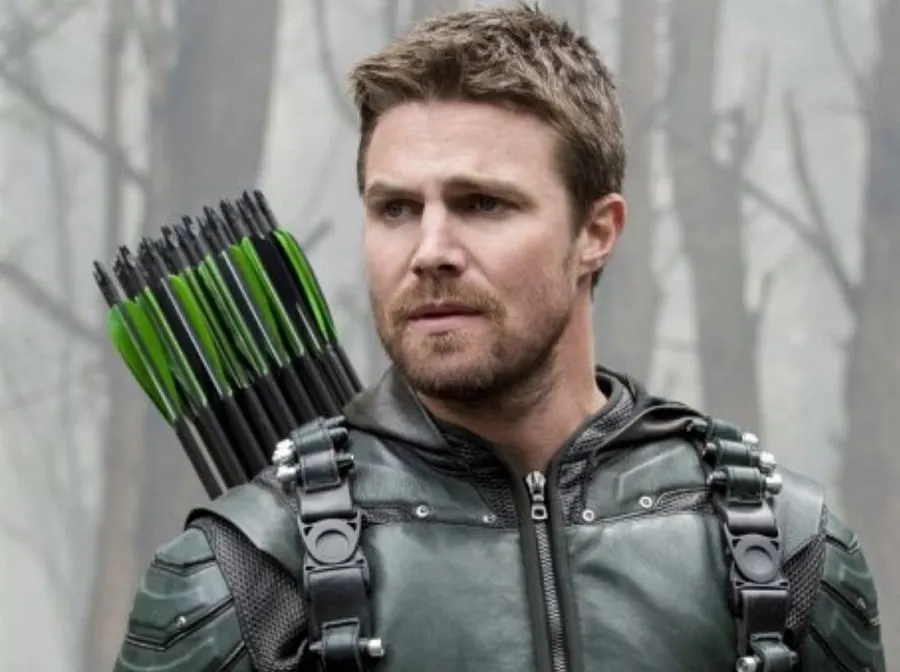 The Green Arrow, also known as Oliver Queen in the TV series Arrow, is another superhero who rocks a beard. Played by Stephen Amell, his beard style varies from a stubble to a full beard, portraying a more realistic approach to facial hair growth compared to other superheroes.
Heimdall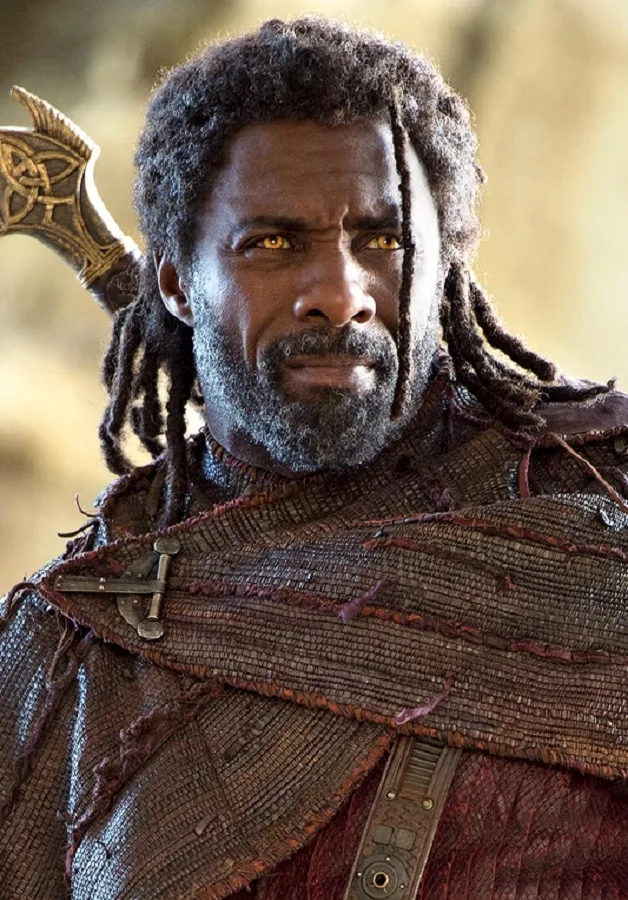 Played by Idris Elba in the Thor series, Heimdall sports a short and neat beard. This style suits his character's wise and regal persona, giving him an aura of maturity and dignity. Heimdall's beard style is perfect for those who prefer a cleaner and more controlled look.
Superhero or not, you can certainly add a touch of character to your style with the right beard!
Black Panther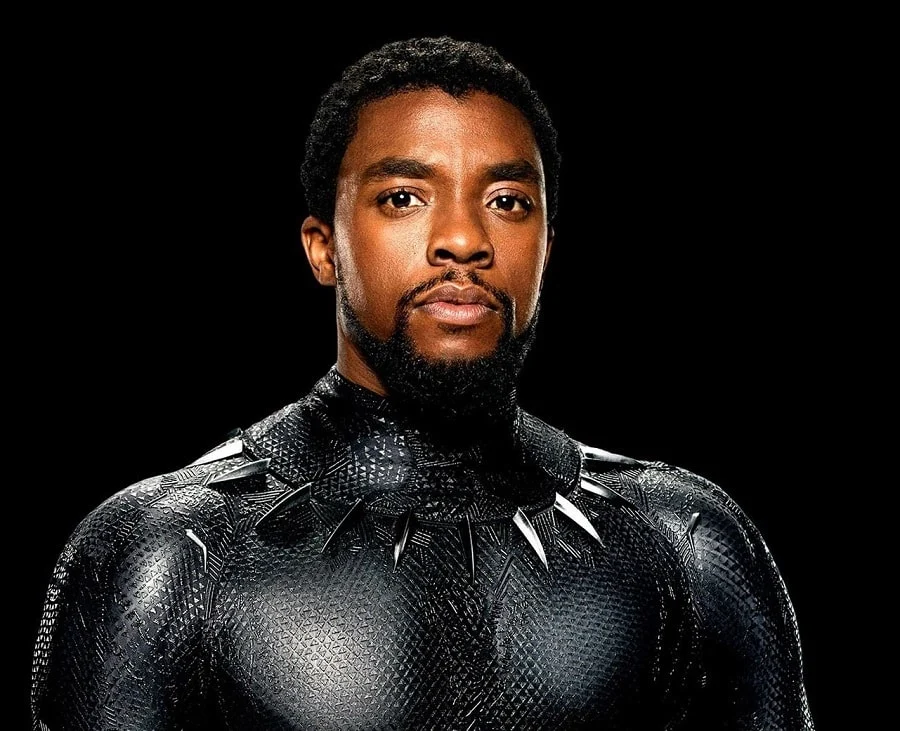 In the Marvel Cinematic Universe, the Black Panther, played by the late Chadwick Boseman, sports a neatly trimmed beard that pairs perfectly with his sleek suit. The beard's clean lines and understated style reflect the character's regal status as the king of Wakanda.
Killmonger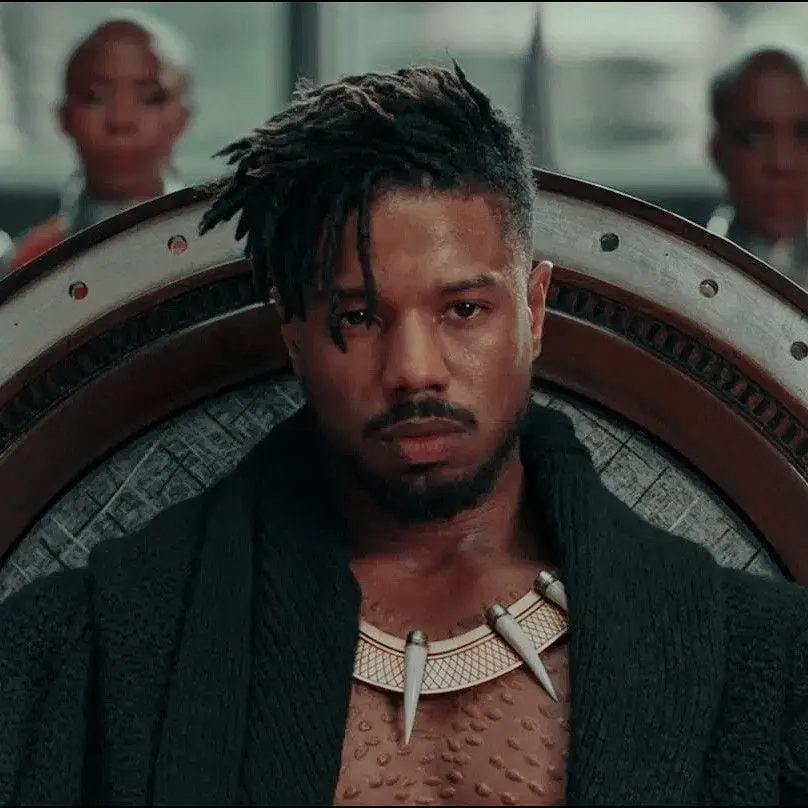 Killmonger, portrayed by Michael B. Jordan in Black Panther, sports a full, well-groomed beard that matches his fierce warrior persona. This beard style is suitable for those looking for a bold and confident look.
Star-Lord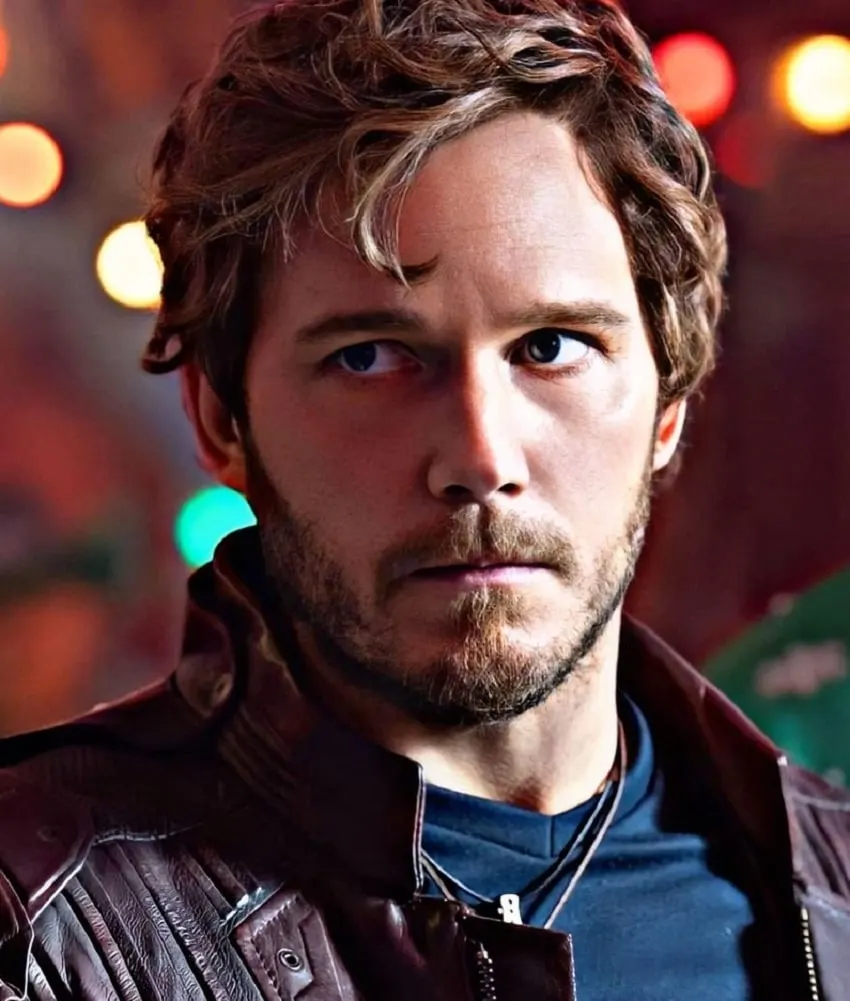 Star-Lord from Guardians of the Galaxy, played by Chris Pratt, is often seen with a charming scruffy beard. This suits his character's laid-back and slightly rogue nature. If you're going for a casual and adventurous look, this might be the one for you.
Hellboy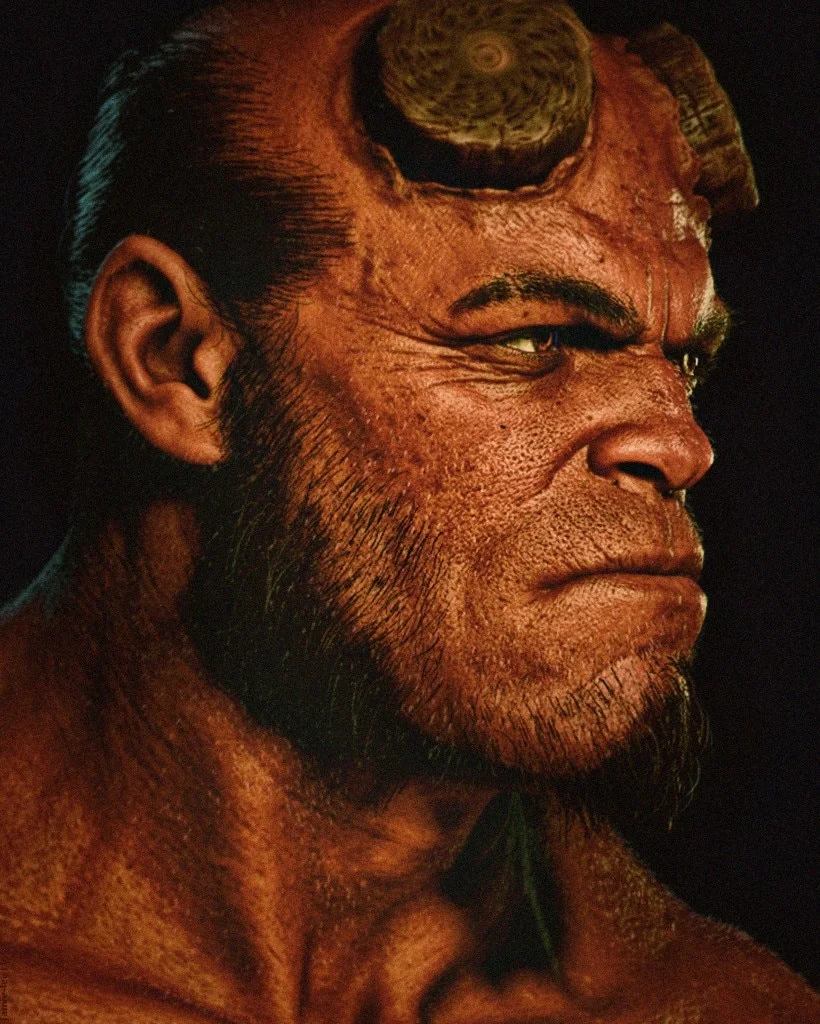 Hellboy, played by David Harbour in the most recent film, wears a full, rugged beard, that perfectly complements his tough, no-nonsense persona. If you're looking for a beard style that screams "strength and toughness," Hellboy's beard style could be a good choice.
Odin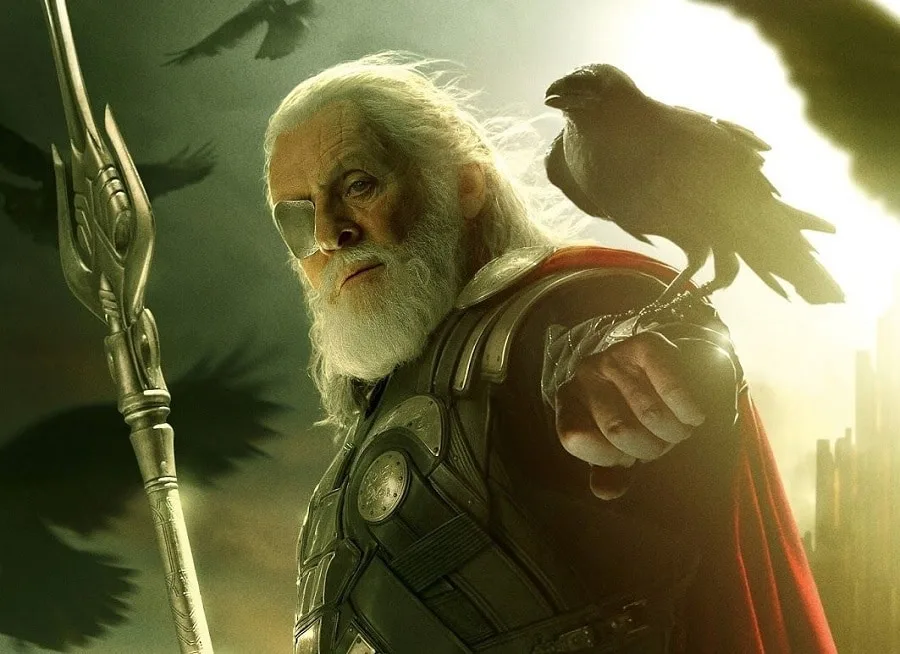 Odin, Thor's father in the Thor series, has an impressive and majestic long, white beard, portraying wisdom and authority. Played by Anthony Hopkins, this beard style reflects his status as the ruler of Asgard. If you want a beard style that shows maturity and wisdom, then Odin's beard could be a great fit.
Thor
Thor will top this list for sure. This is the character which wears a beard every time it comes on screen. Chris Hemsworth is the lead character here and he has the superpower of a super hammer. The movie series earned popularity and criticism equally. The latest version of Thor will be released in February of 2023. The beard style of Thor is suitable for bearded guys with long hair as Thor has long hair in all the movies.
Historical Beard: Bearded Men in History
Iron Man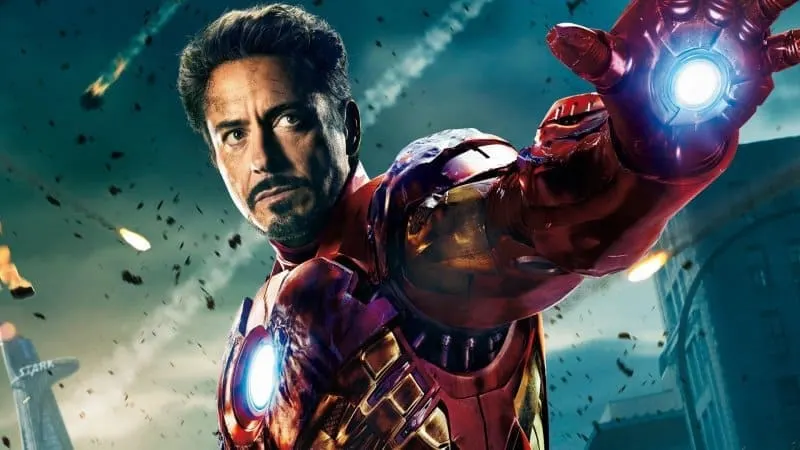 Iron Man is one of the most loved superhero characters. Iron Man aka Tony Stark is equally popular for his distinctive beard style. He always wears a goatee like an anchor beard detached from the mustache. This unique beard style makes him different from other bearded superheroes.
The Wolverine
This man is equally well-known for his real-life beard style and movie beard style. His real name is Hugh Jackman as all of you know it already. He donned a mutton chop beard style in the X-Men movie series and continued this style till the second last movie as the Wolverine. The mutton chop beard style complements his aggressive look in this movie.
Hercules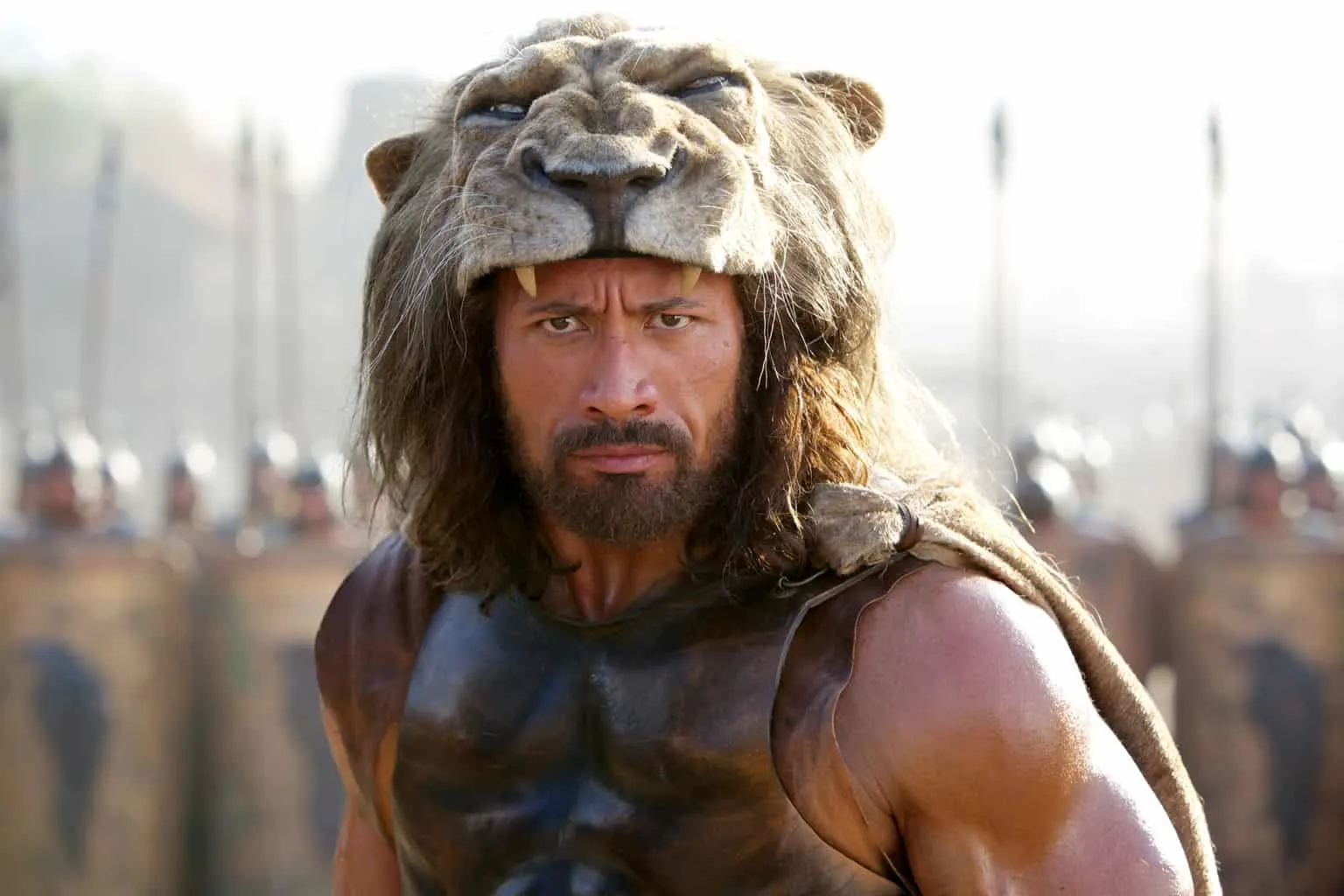 Hercules is a mythical superhero who is a demigod. The latest depiction of Hercules was portrayed by the Rock. He played the role of Hercules with a full beard. The long beard and long hair were really compatible with the physique of this big man.
Superman
Though there was never a bearded Superman. But, lately, the new Superman jacket was released and Henry Cavill appeared in a black suit with a bearded look. There might be a bearded Superman at last. The beard suited the Superman who is actually Henry Cavil in real life. The world is looking forward to watching a new bearded superhero.
Cartoon Character's Cool Beard styles
There is no difference between you and a superhero. Everyone is fighting his own battle with the resources he has. We all are superheroes to some extent. So, nothing wrong to resemble a superhero beard whom you like.