Long hair is actually a girl thing. So, any guy with long hair must have a beard or mustache to look handsome and manly.
That's why everyone craves a compatible beard style for his long hair to get the amazing beauty of both long hair and beards.
An ordinary guy will have a beard without thinking about the future output. But, a watchful guy will be searching for the right beard style until he gets it.
Here we are providing you with the best beard styles with long hair.
The Best Beard Styles that Suit Guys with Long Hair
A beard can change the overall look and appearance of a man.
A long beard can elongate the visual look of a round face while a heart-shaped, or circle-shaped beard can make a long face look round.
And, if it's about having long hair with a beard, the grooming of the beard demands more attention.
Here in this article, you will find the best beard styles that will suit your long here.
#1. Balbo with Long Hair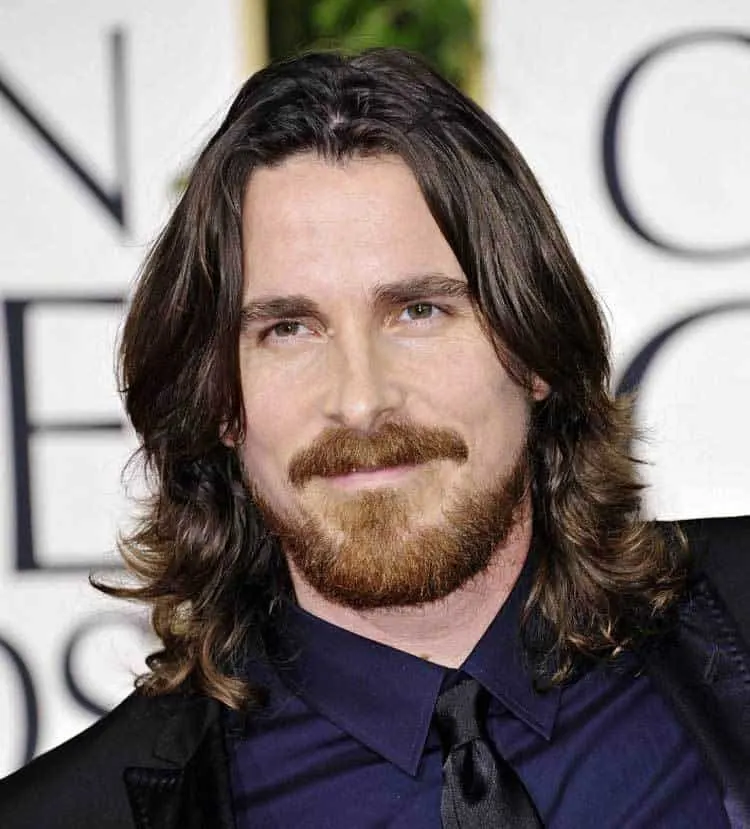 Balbo is one of the most admired beard styles worldwide. This style goes perfectly with long hair. If you have a long face and long hair, Balbo could be the right fit to enhance your facial beauty.
#2. Handlebar Mustache & Amish Beard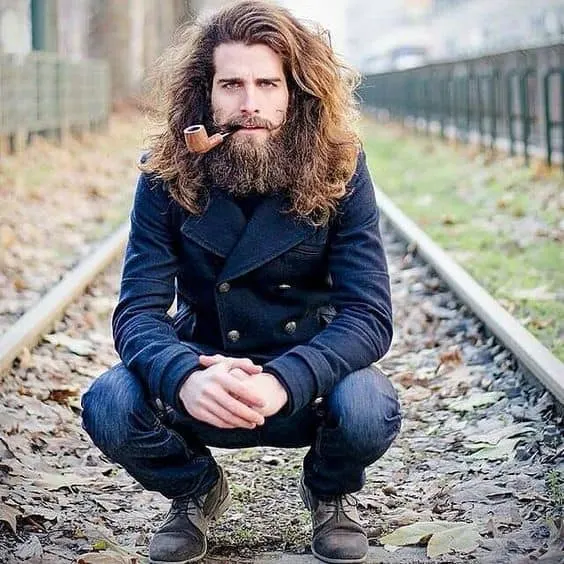 This is a blend of two styles. Some guys wear a handlebar mustache or an Amish beard respectively as a distinct beard style. But, you can blend both of them together. If the hair is long and voluminous, this could be a good choice.
#3. Thin Lines Beard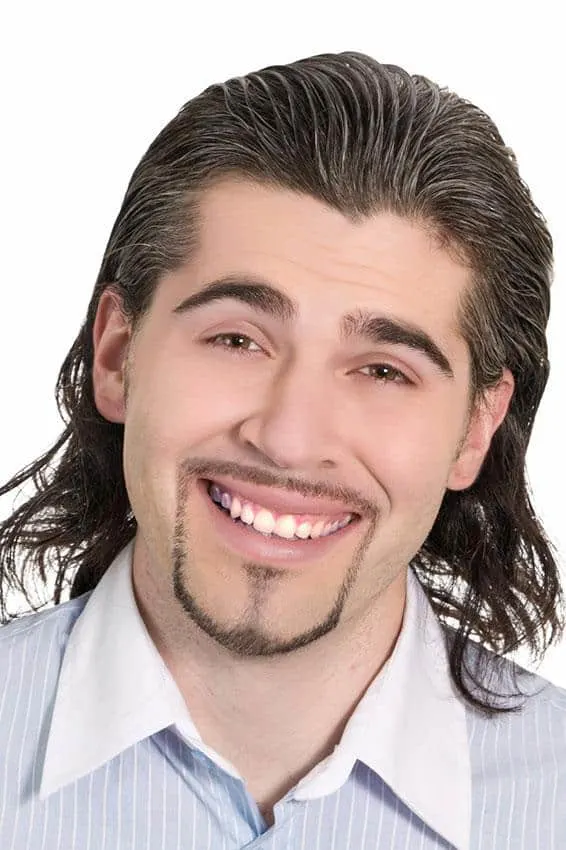 This beard style more or less resembles a circle beard. Only the beard lines are thinner here. You will look stunning in this style if the trimming is done rightly.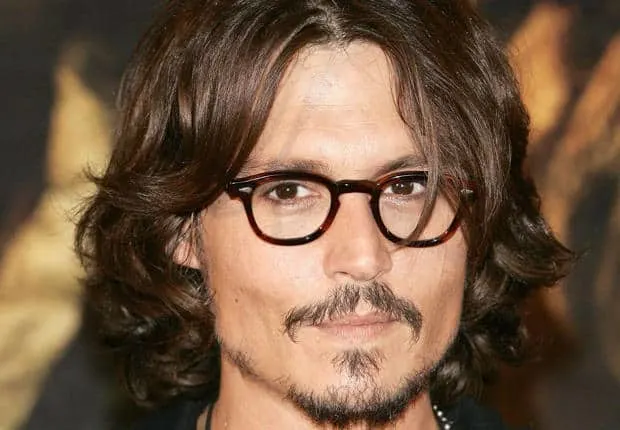 Some of us have a patchy beard. You can take the necessary steps to get rid of the patches, or you can utilize the patches to have a unique style.
It depends on how well someone can carry themselves. Here, an example is given for you to be inspired by the natural patchy beard of Johny Depp.
#5. The Elongating Goatee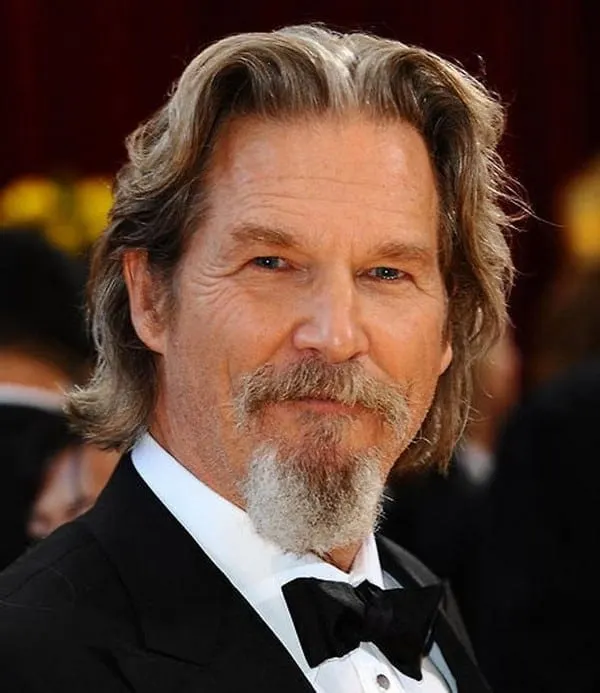 Goatee beard is an effective way which will make your round face look longer. This beard style is compatible with long hair too. This could be a great beard style for guys with long hair.
#6. Ponytail with Untrimmed Long Beard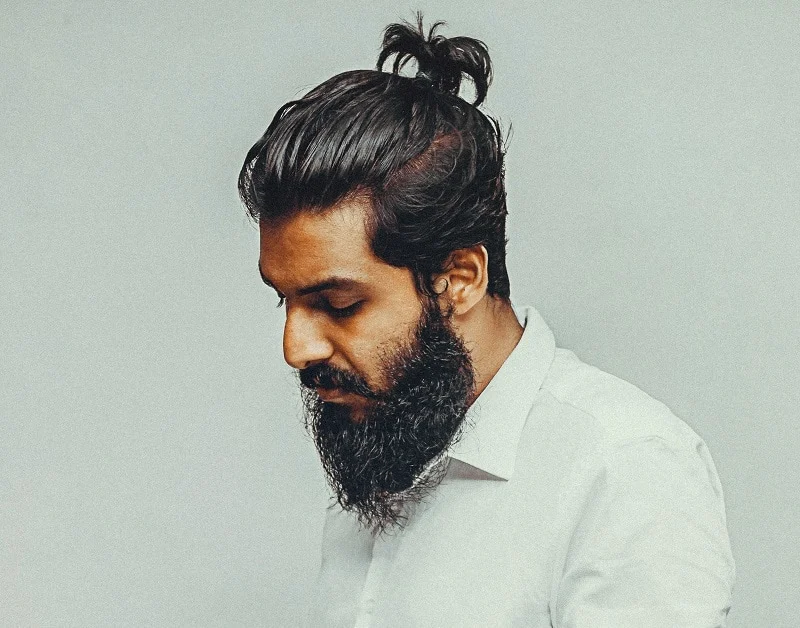 Long beards are some of the hardest beard styles to grow and maintain, as it require a good amount of patience, but it's totally worth it once you do.
Some people like to keep their long beards completely untrimmed. That makes it look natural. Combine it with a ponytail, and you've got yourself one of the best-looking beards and hairstyles that go in any setting.
#7. Man Bun with Full Beard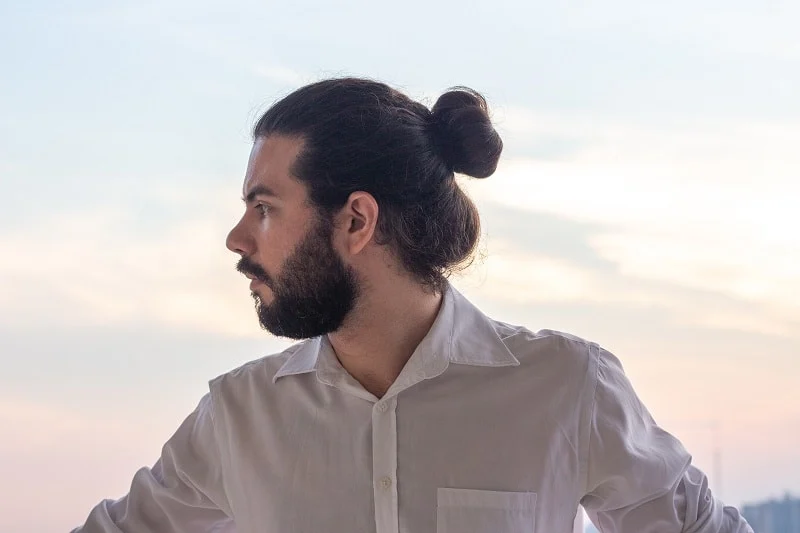 Full beard styles cover all of your faces but usually have a nicely defined neck and cheek line, and the beard is evenly trimmed around. It's not a must, but trimming it all around does help the beard looking clean.
The beard style is a good match with long hair, especially when the hair is tied into a man bun.
#8. Afro with a Goatee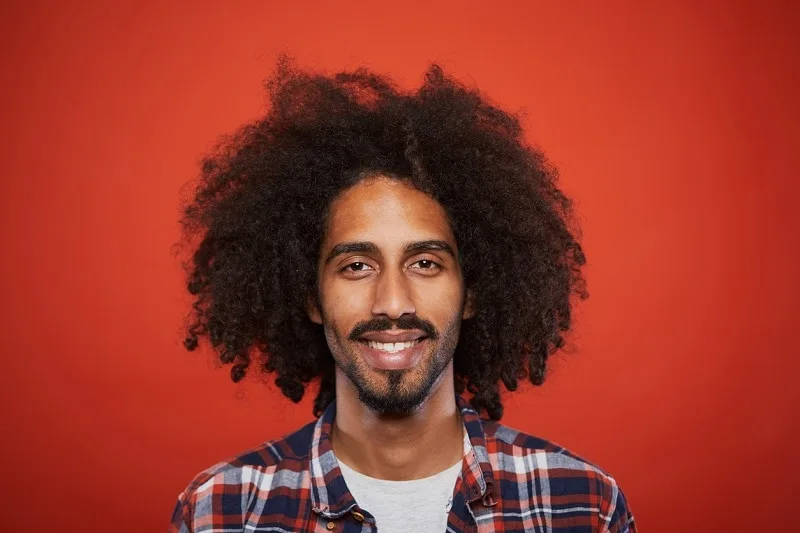 Afros are usually common to black men, but a lot of folks with intensely curly hair can grow it too. If you're looking for a good beard style to go with your Afro, you could try out a goatee.
You could also keep the rest of your face clean shaved, which was quite common in the 1960s, but keeping a light stubble around the goatee is also an option.
#9. Larger Than Life Beard with Long Hair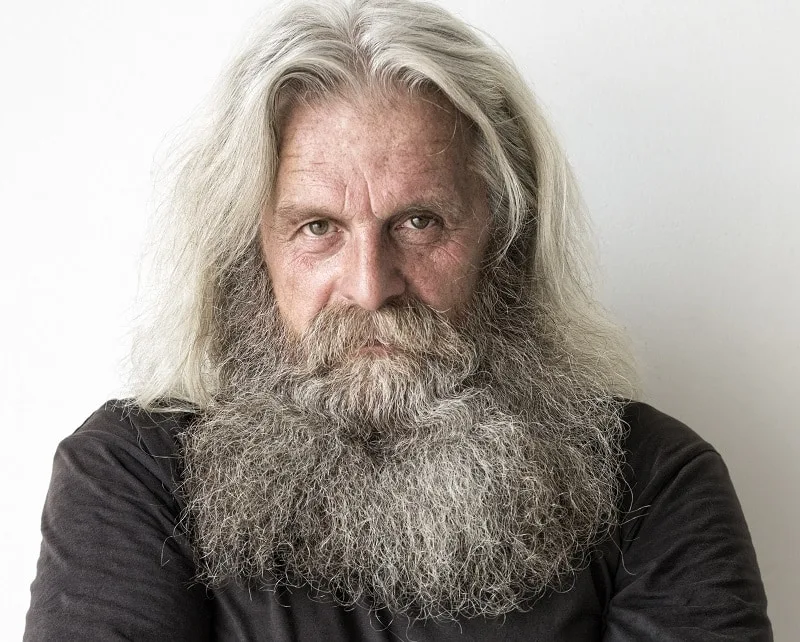 White beard or not, if you are ready to give all your dedication to maintaining the ultimate long beard, a larger than life beard is perfect for you.
This beard style needs no trimming. It has the look of a naturally grown, unsupervised beard. Of course, one of the most important things to do with a beard like this is to keep it healthy. A nice addition to it is to keep the cheek lines well-defined.
#10. Straight Long Hair with Long Beard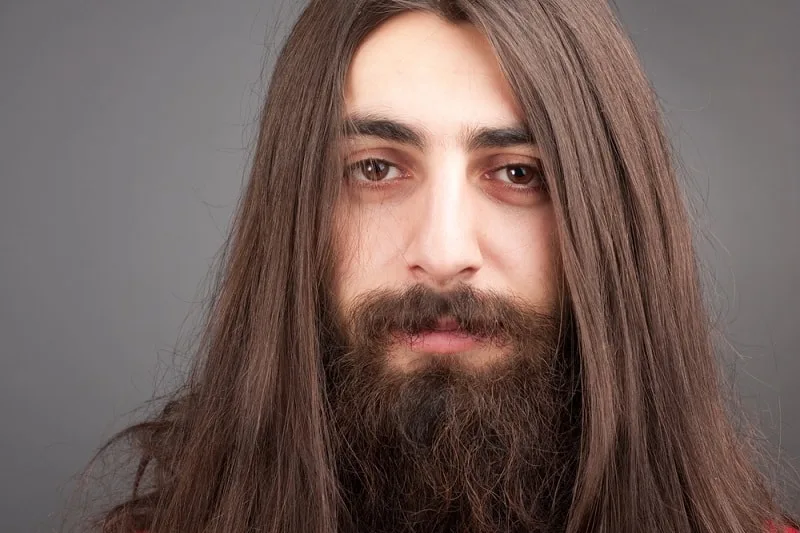 Not everyone can grow straight, long, silky hair. But if you're one of those lucky ones, you should definitely add a beard to your style. It's much better if you grow a long beard and keep it untrimmed as well.
#11. Ponytail with Heavy Stubble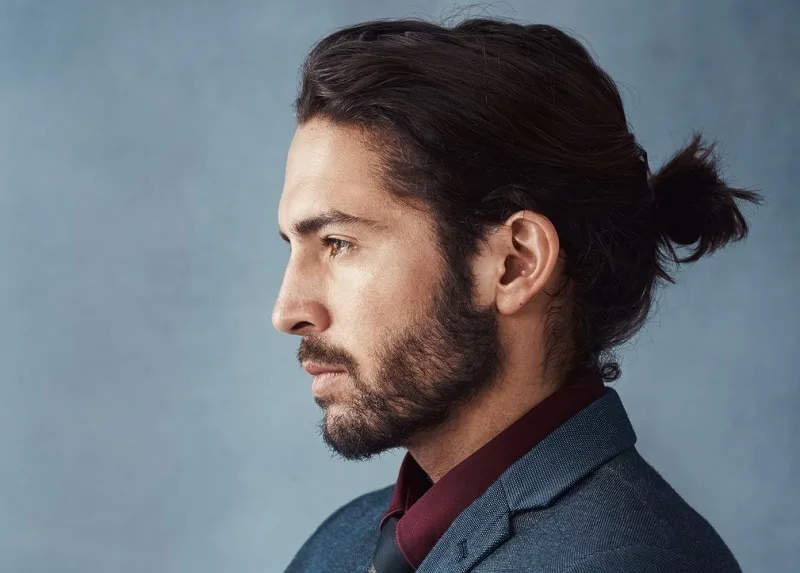 Heavy stubble beards are people's favorite. This is because of how versatile the style is. It goes with any hairstyle and it also has a lot of variations.
It's a good complement to long hair that's tied into a ponytail. The heavy stubble also looks clean with a well-defined neck and cheek line.
#12. Blonde Curly Hair with English Mustache and Full Beard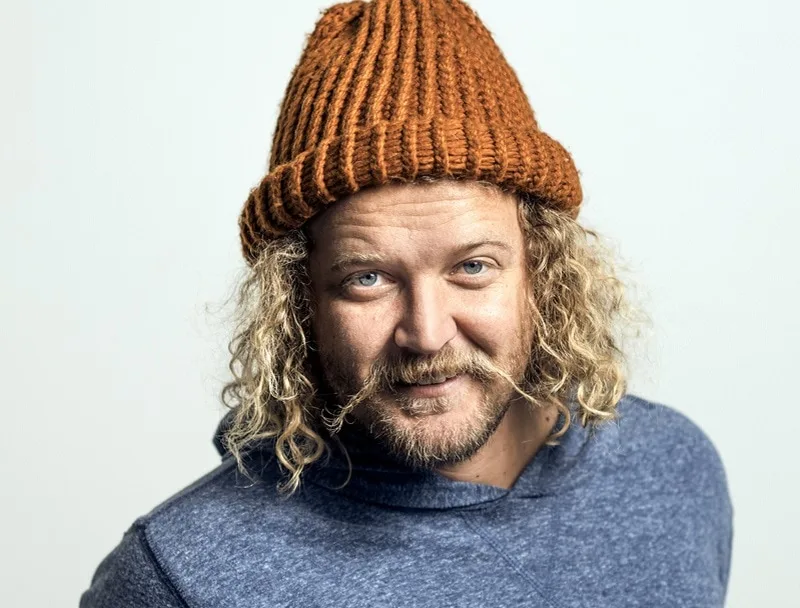 A lot of people don't like their curly hair. A blonde hair growth, on the other hand, is hugely popular given that a lot of brunettes tend to go out of their way to color their hair blonde.
Regardless, we think curly hairstyles should be embraced, especially when you combine it with a nicely trimmed full beard, with a prominent english mustache.
#13. Large Mohawk with Viking Style Beard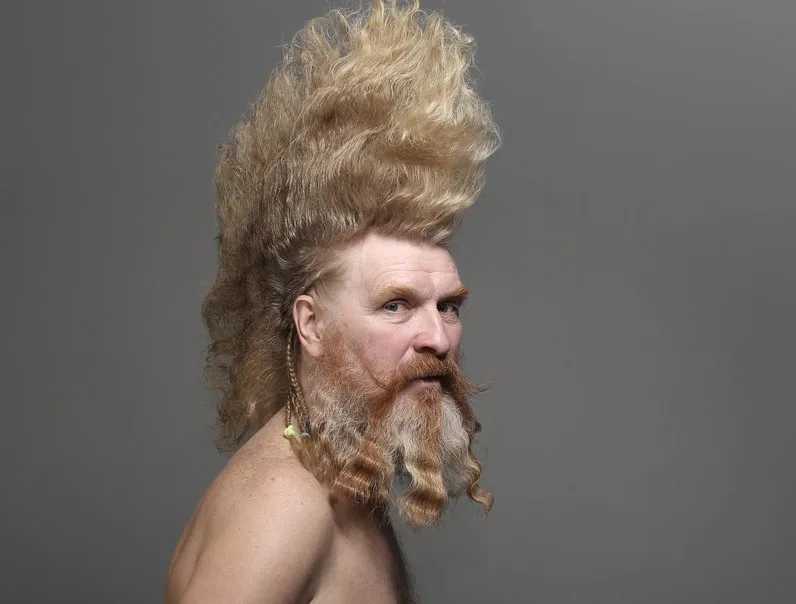 This is rather a unique beard and hairstyle. This is a mohawk that's done with really long hair. It goes without saying, that keeping this hair healthy will require a lot of patience. The beard is also grown as long as possible.
The bottom of the beard is slightly curled up to give a wavy feel, the sideburns are braided, and the mustache is shaped into an Imperial style mustache. This is a style that you can wear to completely stand out anywhere.
#14. Circle Beard with Long Hair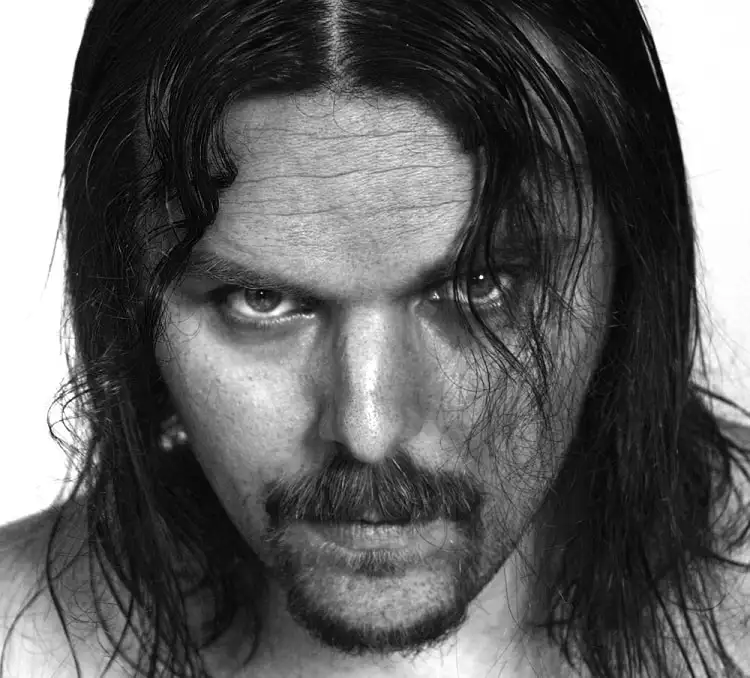 A circle beard is a good fit for those with long hair. To keep it clean and simple, regularly trim the circle beard and clean shave the cheek and neck area.
#15. Razer's Edge Long Beard with Long Hair with shaved side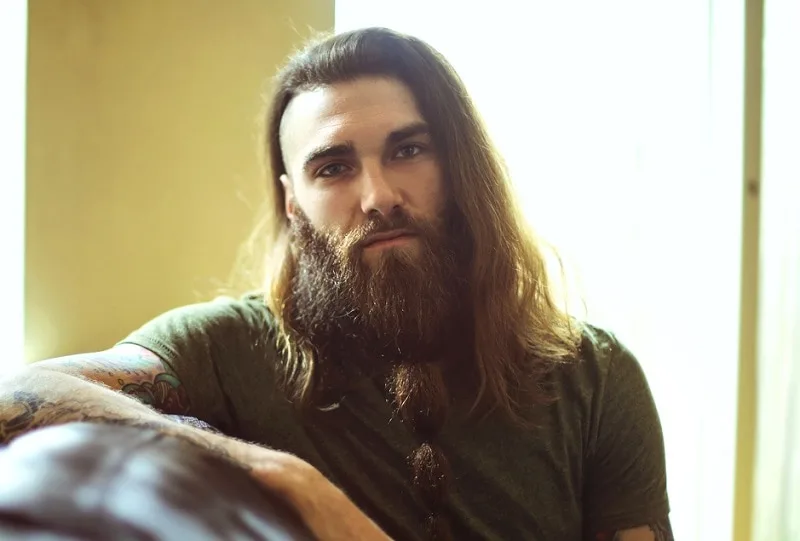 If you're rocking a similar hairstyle right now, you might want to try out the Razer's Edge beard style.
The Razer's Edge is slightly tampered around the cheek area, while the beard is shaped from the bottom in such a way that the facial hair growth seems to be slightly angled outward, going opposite the face.
This style allows you to add more width to your beard as well as your face.
#16. Full Beard with Long Hair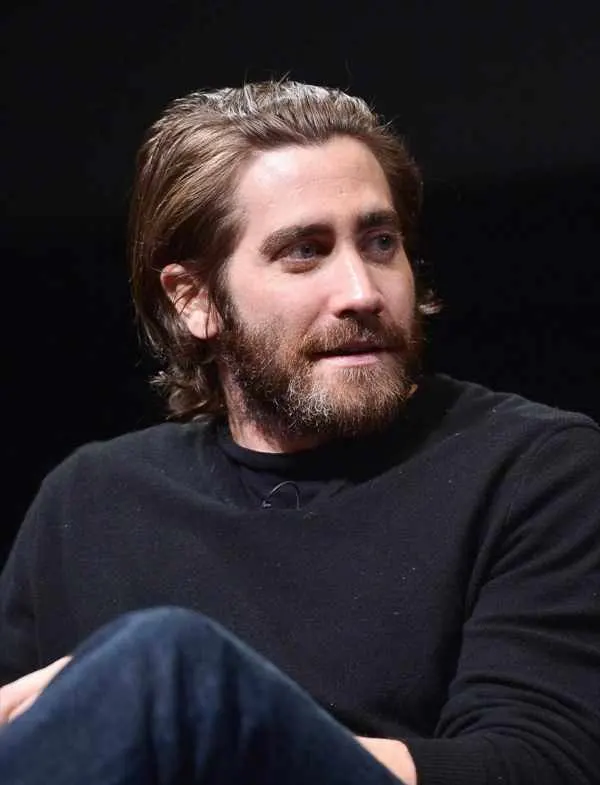 You don't have to do anything fancy to look awesome with the long hair. Let your beard grow full and trim it to get rid of split and straggling beards. A full beard will suit any guy with long hair.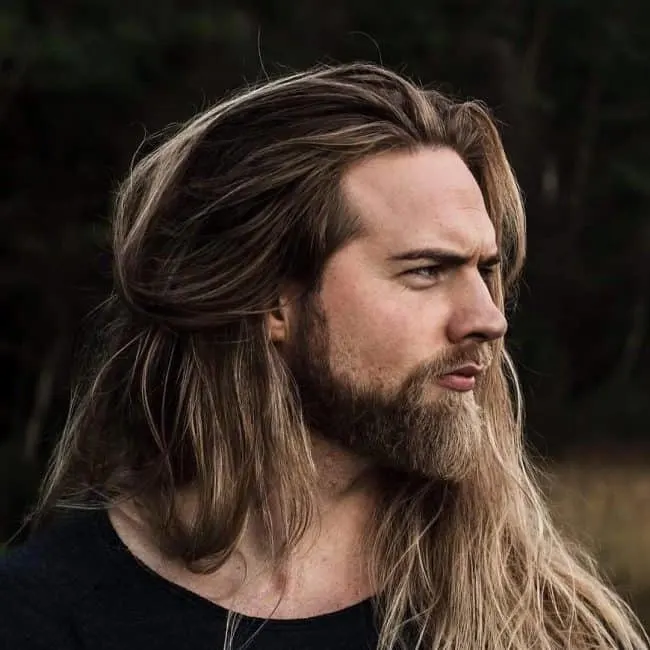 This is a beard design for the guys who love to carry an extreme beard style. Blonde long beard with long hair can be a deadly combination. You will stand out from the crowd if you carry this design.
If you are fond of simplicity but want to get a classy look, stubble is the style that will suit you. No extra effort should be given. Let your beard grow to a short length or trim the long beard keeping it shorter than 2 cm. You will look gorgeous with long hair in this beard style.
#19. Handlebar and Stubble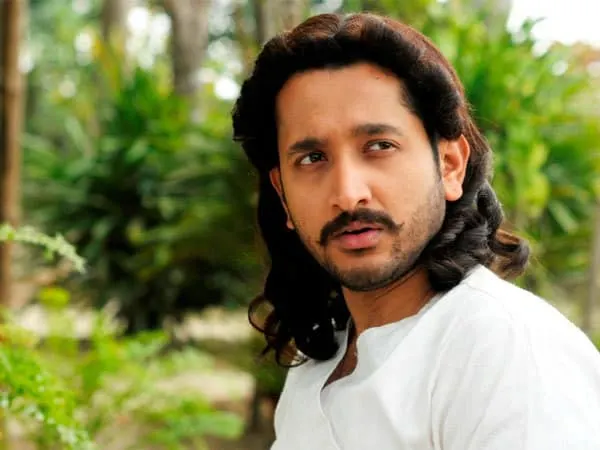 Handlebar has recently become more popular than ever. A handlebar mustache suits the stubble full beard well. You can try this, especially, if you live in the Indian subcontinent.
#20. A Soul Patch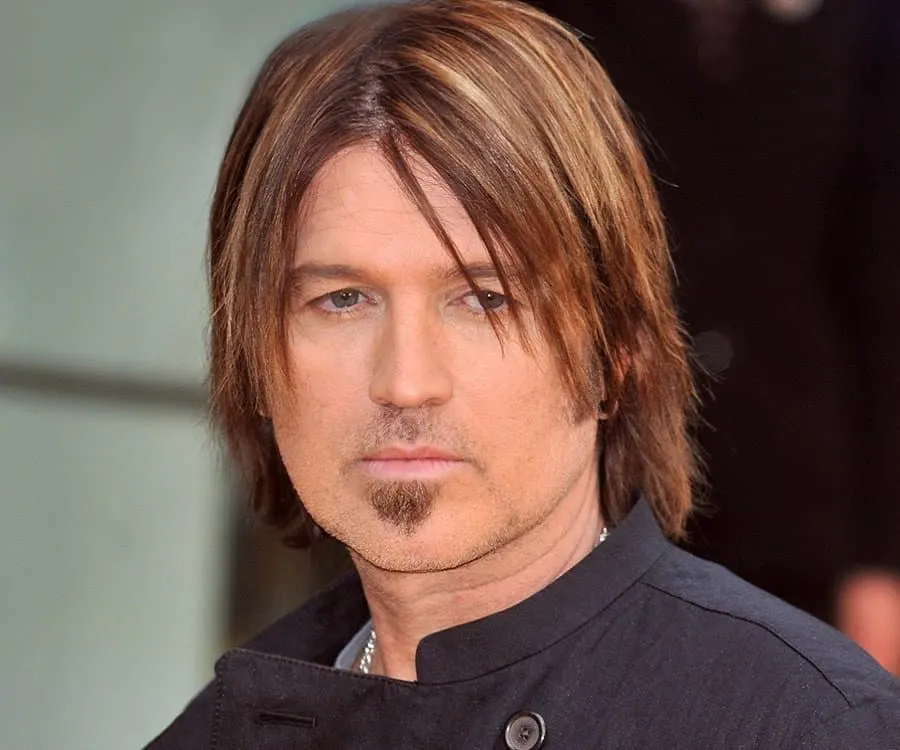 A soul patch can be the lone warrior for your beard. If anyone wants his beard to go noticed, he can surely try a soul patch. This beard style is less noticeable in terms of the volume of the beard, but the distinctive presence of a little beard can make your head turn.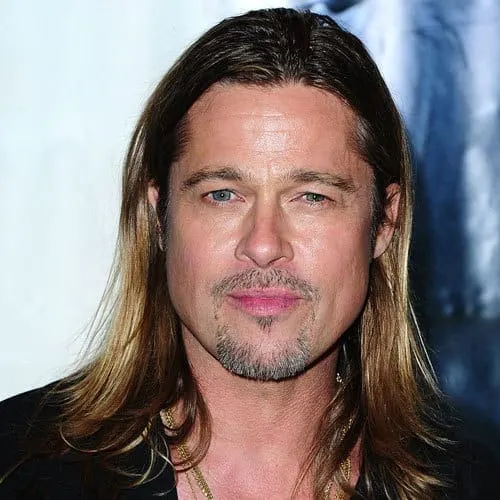 Maybe Brad Pitt is the only Holywood artist who has a beard for a long period of time. Most of the time he has a circle beard. You can try both his long hair and circle beard in your style.
#22. Mutton Chops with Long Hair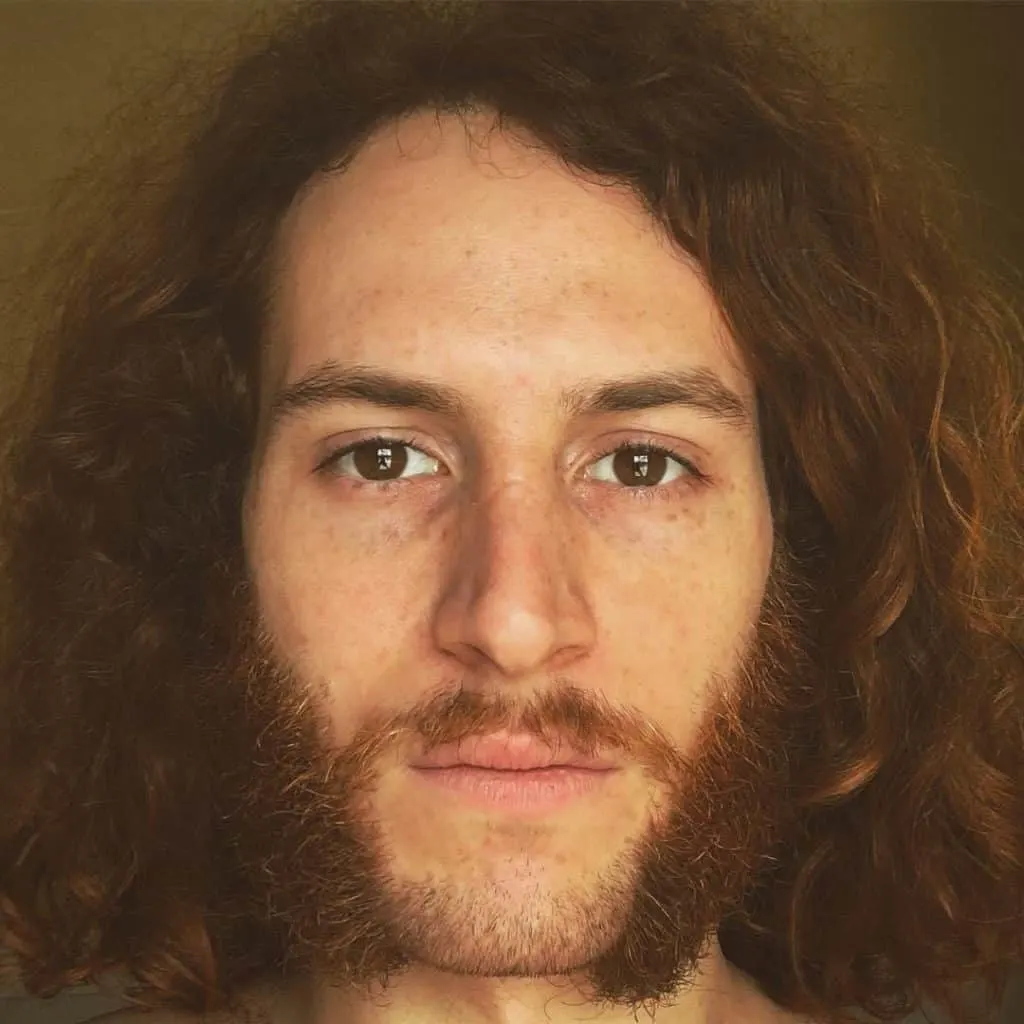 If you are bold and expressive, this beard style is for you. But the trimming should be done with great care. A slight mistake can change the look of mutton chops beard.
#23. Ombre Hairstyle with Beard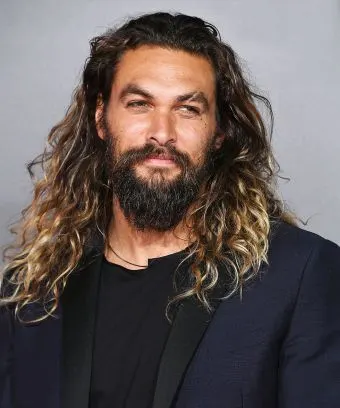 One can add a new dimension to his hairstyle by applying two colors having a nice transition from deeper to liter shade. This type of ombre hairstyle will look great with the association of a full beard.
100 Best Hair & Beard Style Combinations for 2023
#24. Get Inspired by Thor
Thor is a popular name among the fans of Marvel Studios. He dons a medium stubble with a long hairstyle that goes past the shoulder. You can follow his style to express your love for Thor as well as Marvel movies.
#25. Dreadlocks & Stubble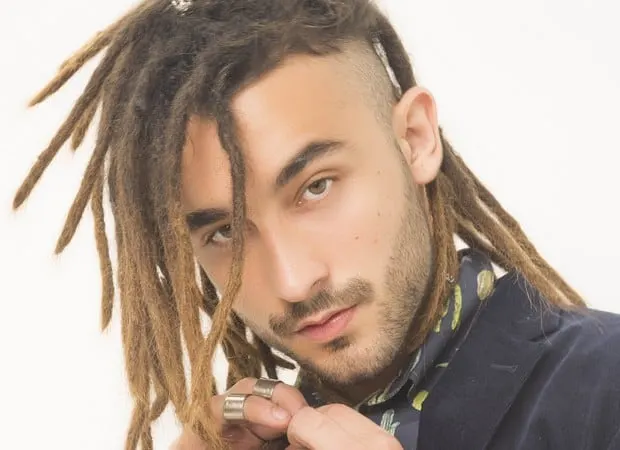 Long dreadlocks themselves can produce an extreme look. One can add extra style to that by getting an undercut which connects the sideburns along with the stubble beard.
#26. Long and Full Hair and Beard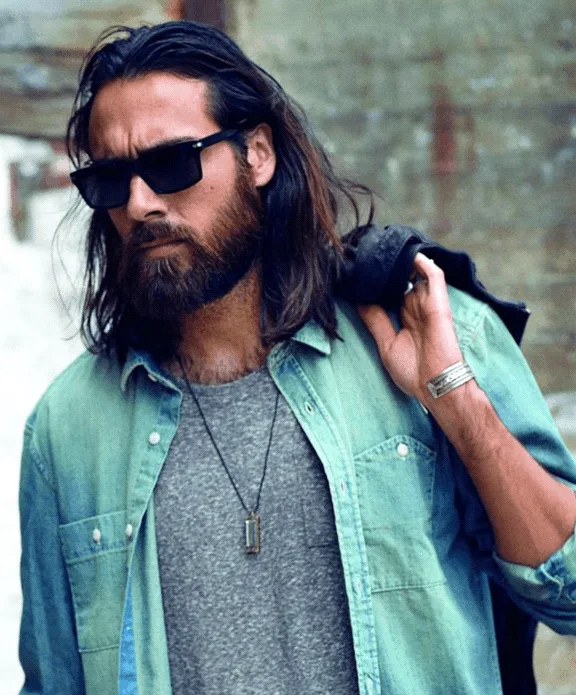 Long hair with a full beard will create a manly vibe around you. It is the ultimate way to express the masculinity of an adult man. So grab both these hairy style and be a real man.
#27. Man Bun with Dense Beard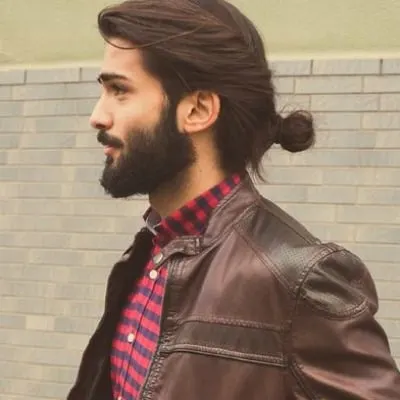 Some guys have a dense beard whereas some other struggle to get a regular one. If you have a dense beard and the growth rate of the hair is good, try this sort of style. Apply a hair bun to the long hair and the beard should be full and dense.
#28. Van Dyke Beard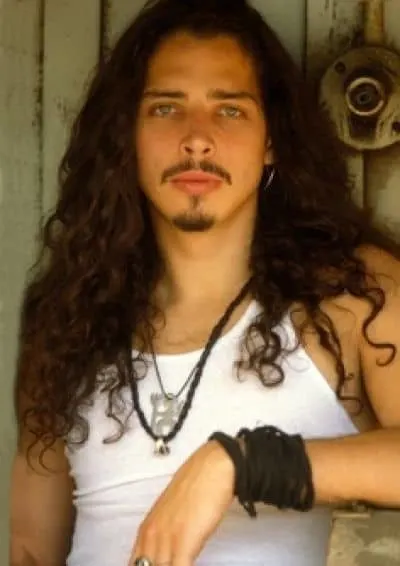 Van Dyke beard is one of the most donned beards of the shorter variants of beard styles. A nice and extended mustache with a goatee creates this desirable beard style. Long here with that will be the icing on the cake.
#29. Wavy Long Hair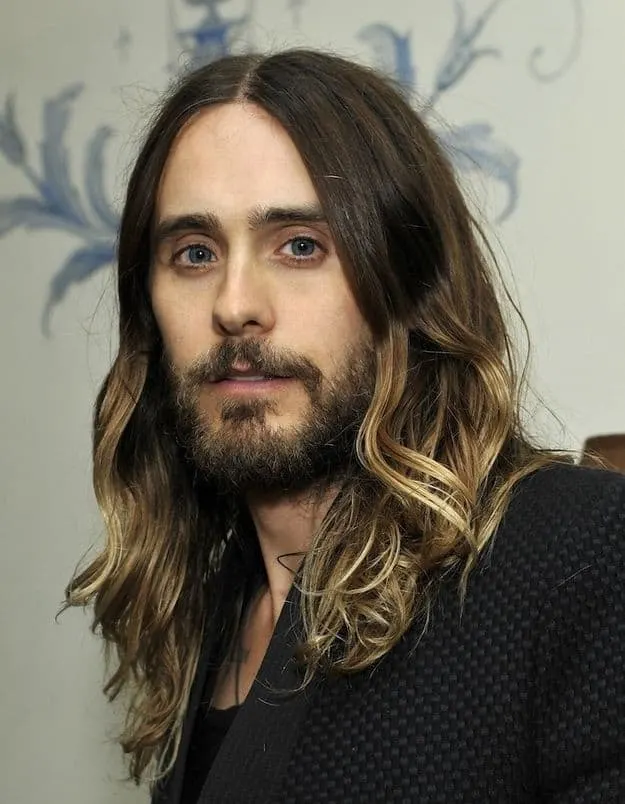 A long hairstyle without a beard is just like a beautiful movie without any sound. Only long hair creates a notion of emptiness on the look. So grow the beard when you are growing a long wavy hair.
#30. Medium Beard with Long Jheri Curl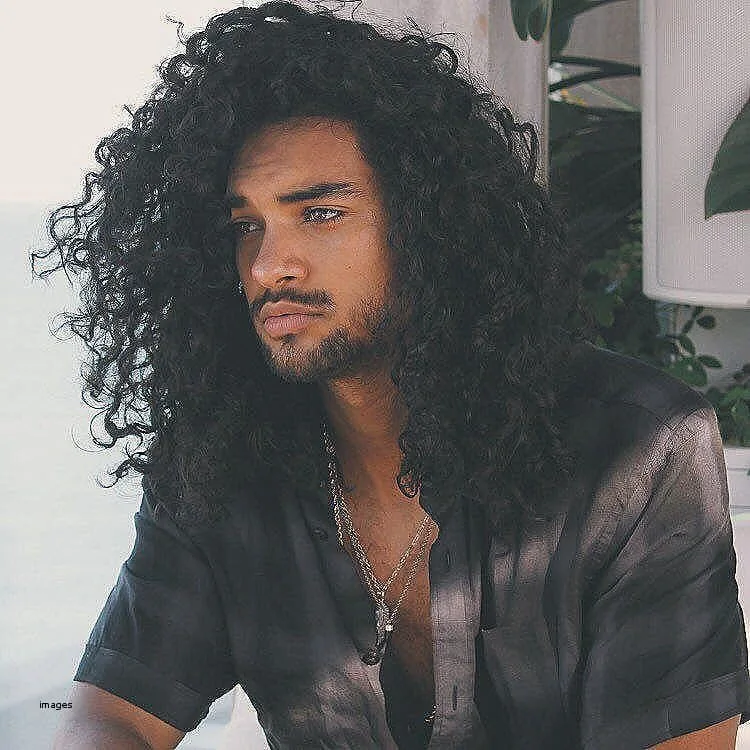 Jheri curl is a prominent hairstyle originally of black people. But over the course of time, this has been received gladly by all cast and colors of people. A short or medium beard can make you look gorgeous with this distinct long hairstyle.
Long Beard Styles for Full Grown Beard
No matter what type of beard you are wearing, make sure to take proper care of the beard. An unkempt beard will never look good with long hair. So, pay attention to the grooming of the beard and look manlier than ever.