Johnny Depp beard styles come under the fascinating and spruce beard categories that look superbly charming on men of any age group. Whether it's his Goatee, Van Dyke or Jack Sparrow beard, he has always succeeded to surmount his follower's heart through his alluring personality.
How to Style Johnny Depp 'Jack Sparrow' Beard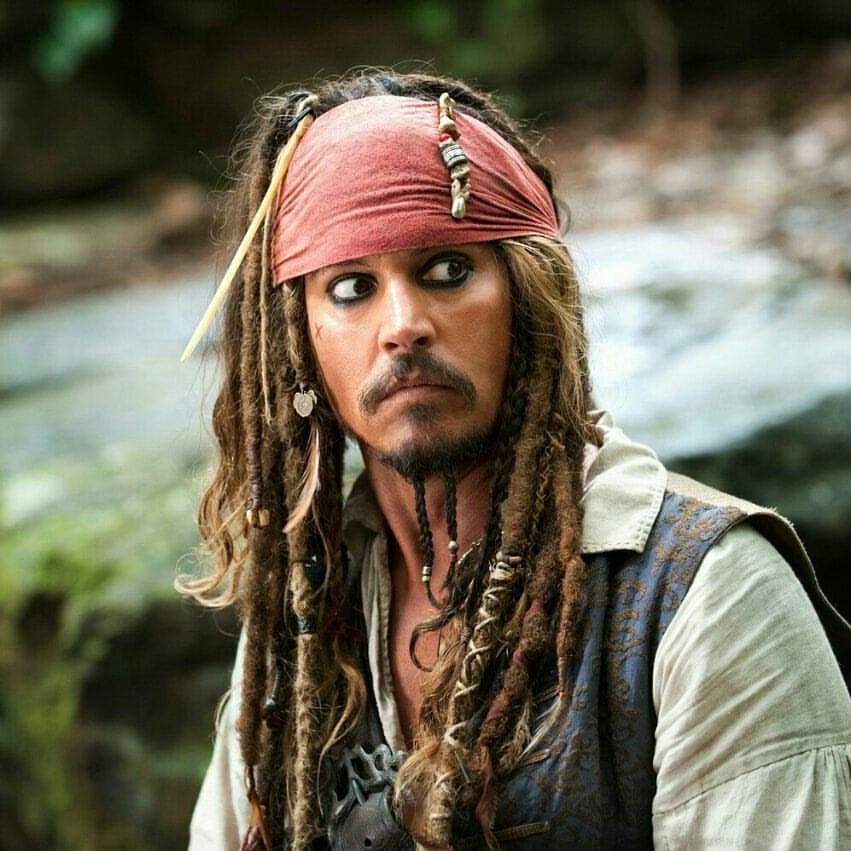 One of the legendary beard looks of Johnny Depp beard is the 'Jack Sparrow' beard. If you want to achieve this remarkable beard, must follow the below-given steps;
Grow your chin beard longer and trim the cheeks area completely.
Do not shave the neckline but trim it for an unkempt look.
Trim the mustache is such a way that it becomes disconnected from the chin beard.
Trim the lower lip area to achieve a soul patch which connects slightly to chin beard.
Let the chin hair grow enough to achieve approximately five inches long.
Once you achieve the desired length, make two sections of chin beard and start braiding these sections.
Decorate the beard braids with ancient beads for a finishing touch.
That's it, you are done!
Top 11 Johnny Depp Beard Styles
Here, you will come to know the styling guide of Johnny Depp's most admiring beards as well as his other versatile looks for an inspirational thought.
1. Clean Cut Pyramidal Mustache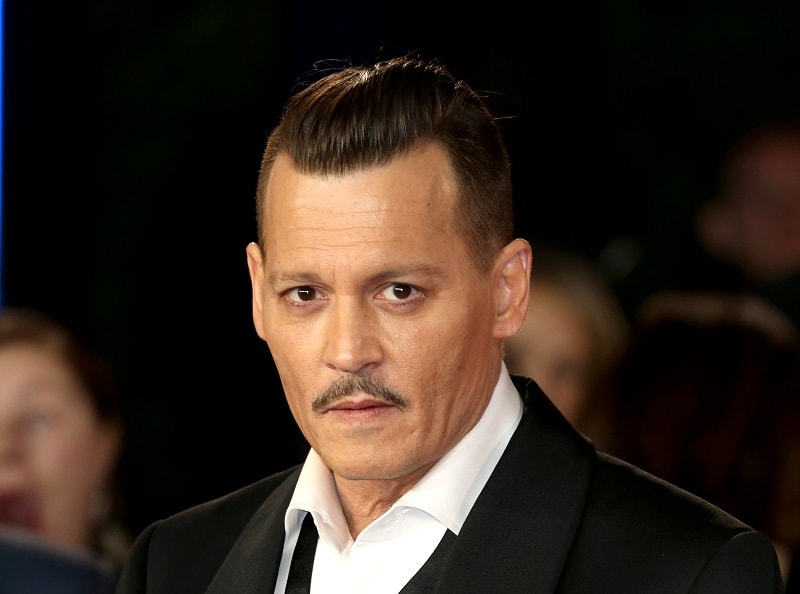 Johnny Depp has had some of the most iconic beards over the years, but his mustache hasn't been talked about much.
Recently, he's been keeping one of the finest-looking mustaches. The pyramidal mustache is usually a clean and short mustache in the shape of a triangle.
2. Untrimmed Van Dyke
This Van Dyke in particular has the look of intentional unevenness which makes it perfect for those who don't want to put much work in maintaining an even length across their beard.
This is one of Johnny Depp's most recent looks spotted in the 47th Deauville American Film Festival.
3. Light Stubble Van Dyke
Recently, Johnny Depp even wore a light stubble Van Dyke for the premiere of Crock of Gold at the Karlovy Vary International Film Festival.
It seems the Van Dyke is one of his most favorite beards looks as he just keeps a different variation of it from time to time. It's one of our most favorite looks of Johnny Depp too given that this is definitely his most iconic look.
4. Van Dyke but with extended Chin Beard
Like we've said before, Johnny Depp can't seem to get enough of the Van Dyke with this style becoming one of his most identifiable features.
He added an extended chin beard that extends slightly along his jawlines. This look was recently spotted on him at the 16th Zurich Film Festival.
5. Bold and Elegant Beard
It is one of the mature and masculine bearded styles. A matured man over thirty year of age can wear this avatar without thinking twice.
It is a combo of chin beard, soul patch and chevron mustache. He is carrying the whole style like a gentleman, as the hairstyle choice is also ravishing .i.e. Slick back with hair strands falling over the forehead really making an elegant statement.
6. Johnny Depp's Van Dyke Style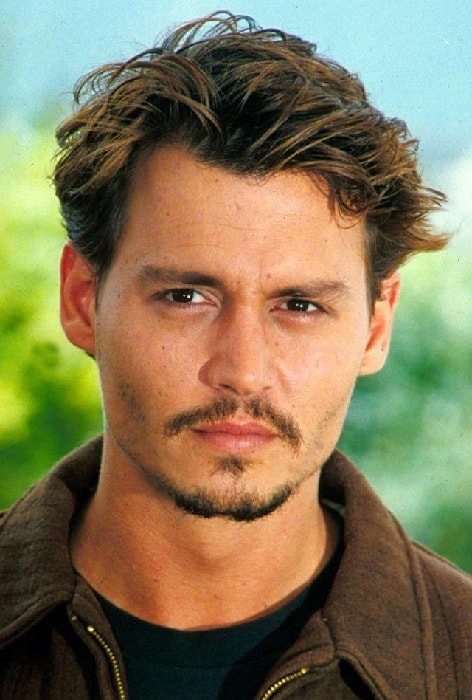 It is his signature goatee style that fits his face shape exceptionally. The mustache looks more like a Zorro mustache that has disconnected from the chin beard. It is a simple yet stylish beard style but you have to shave the cheeks after one or two days for a well-kept look.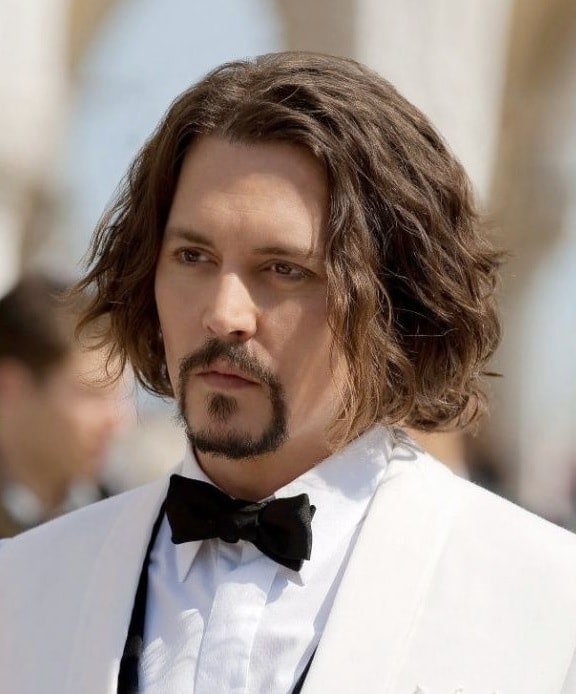 Johnny Depp fans love this elegant beard style. It is no doubt a spiffy beard with medium-length messy hair makes the circle beard more spruced up.
To achieve this particular style, clean-shaven the cheeks area and trim the mouth zone beard in such a way that it gives a shape of a circle. Trim the lower lips area carefully to achieve a soul patch.
8. Jack Sparrow Beard
It is one of the iconic beard styles. It got popular and was named after the Johnny Depp character 'Captain Jack Sparrow' in the 'Pirates of the Caribbean' movie.
It requires immense care and is probably the most difficult to attain. It is ideal for mostly rectangular and oval face shapes.
9. Medium Patchy Stubble
As we all know, Johnny Depp can't grow a full thick beard, despite this fact he always won his fan's hearts because of his smart choice of beards. It is his patchy Stubble beard that looks super cool on him with front bangs hairstyle.
10. Beyond Perfect Beard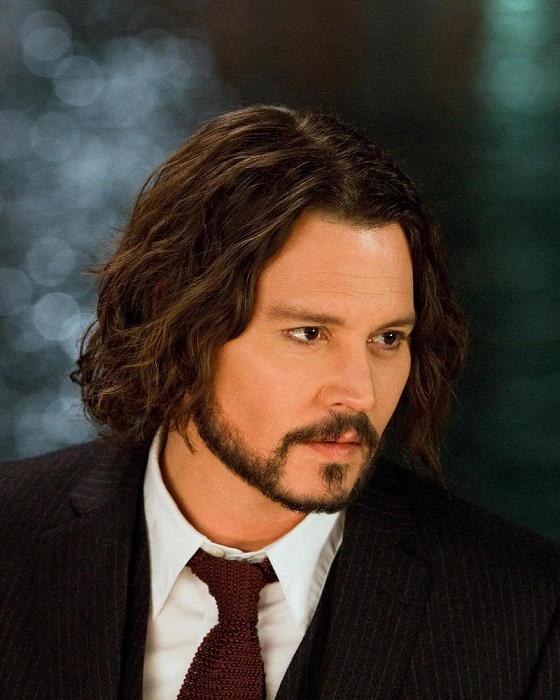 He is undoubtedly slaying in this particular beard style that he adapted for his film 'The Tourist'. He got tremendous admiration because of his acting skills as well as for his looks. It is just like the circle beard, but do not trim the cheeks area, let it grow into a dense texture.
11. Light Stubble
It is a light stubble goatee which people may confuse it with clean-shaven. Give this tame beard, an ultra-stylish look with the spiky blond hairstyle. The guys below thirty can adapt this bearded look for a manly appearance. It is also the best beard style for those men who have not the ability to grow a thick and full beard.
All these aforementioned beard styles need a lot of maintenance but are surely worth a try. We recommend you to go to a professional for the perfect implementation of Johnny Depp's beard.
Apply beard oil or gel for a polished and shiny look. The more you maintained the beard and hairstyle, the more good looks you will get.