The cowboy mustache and beard are undeniably some of the most intriguing styles. It is rugged and all about representing masculine energy. Just the mention of the term cowboy rustles up images of tall, dark handsome men with intense eyes and strikingly imposing mustaches.
Often their facial hairstyles bring forth the understated handsome looks and the towering personality that we associate with them. The wide-rimmed cap, the typical full mustache styles, and the varying length of beard add a peculiar charisma to their entity.
How to Trim & Maintain Cowboy Mustache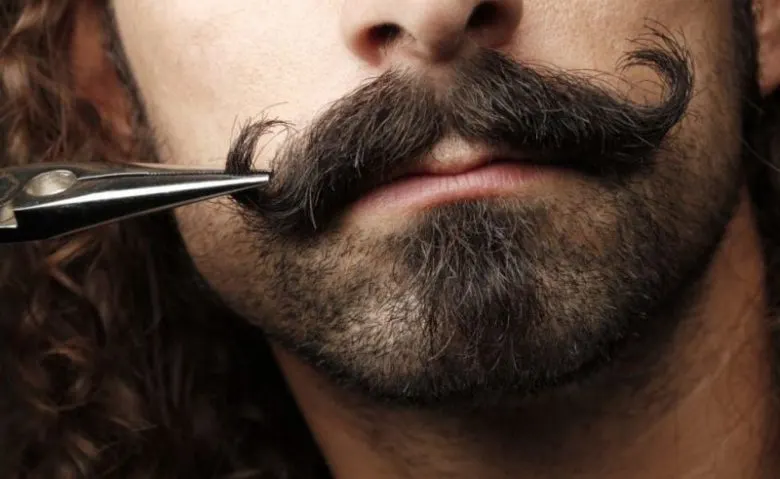 Trimming a mustache for a cowboy look needs both precision and practice. In case you have been growing your mustache for a while now, you already know the challenges well.
Whether you are eating, drinking, flossing or even kissing, keeping your mustache out of your mouth continues to be the single biggest challenge. That is exactly why trimming the mustache regularly is important.
Not just about keeping them in shape, it is also about keeping them clean and healthy. The trimming ensures that the mustache's natural growth is not hindered and at the same time it does not gets into the way unnecessarily.
Here are some easy tips that will help you to trim your cowboy mustache rather effortlessly and with professional precision.
Always make sure that you wash and dry your mustache thoroughly before arranging and styling them. Daily use of beard soap is just about adequate to clean your mustache. The other advantage of using this type of soap is that it also keeps your upper lip hydrated.
Trimming is all about shaping the mustache so thoroughly comb your mustache before you start trimming. This way, the hair will all follow one length, and at the same time, it will remove potential knots and dust from there.
If you are starting, it is always better to use trimming scissors and comb to trim your mustache. Use an electric beard trimmer only when you are fully confident. While using the electric trimmer, you need to be particularly careful about keeping the trimmer away from the lipline and avoid hurting yourself accidentally.
Always start trimming from the middle and work towards the ends one by one. You can comb as many times in between to ensure an even cut.
Once you have finished trimming it properly, stand back and examine it from every direction to make sure there are no uneven ends.
Don't start trimming a lot of hair in one go. It is best to proceed in a step-by-step manner to guarantee precision. That way, even if there are some uneven edges, you always have room to make it good eventually. Or else, you may have to live with 'trimmer's regret.' But never mind, it will grow in time.
You can use good quality beard wax or beard oil to train your mustache regularly, and that will keep it in shape for a longer time.
Coolest Cowboy Facial Hair Styles
Here we have handpicked 15 beard and mustache styles inspired by cowboys that will add charm to anyone's personality by giving a macho look.
Best Beard Styles for Cowboys
Check out the coolest beard looks to give yourself a cowboy appearance.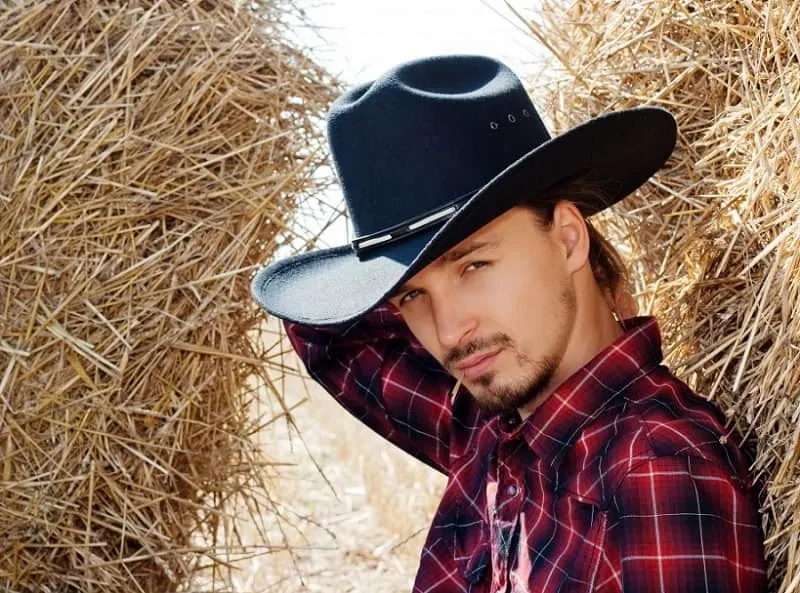 In this image, you can almost see the making of a cowboy. Both the beard and mustache are comparatively light but the free and well-shaped growth gives this patchy stubble a rugged carefree attitude, and that is what you see even in the eyes. That is what makes it a classic cowboy style.
This cowboy beard is essentially an adaptation of the full beard that is well-trimmed and well trained. The silver color contrasts against the fair skin and makes an intense impact. The cowboy hat completes the look in this case.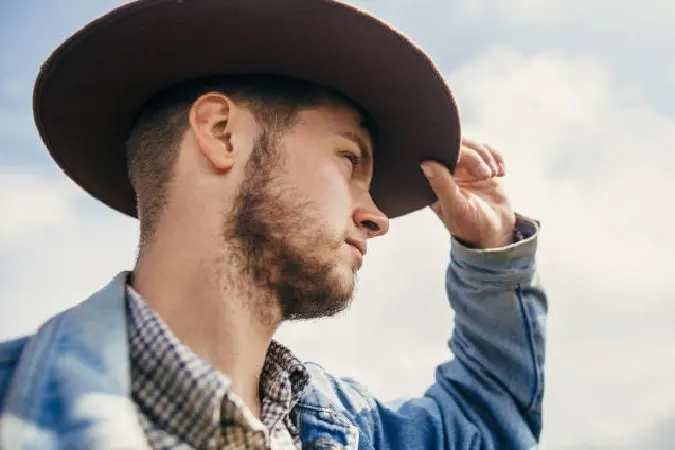 In this style, you see a unique adaptation of the chinstrap. It highlights the latent masculine energy and also brings out a sensitive portrayal of the personality.
This one beard style serves a double purpose in creating a suave and sophisticated cowboy look.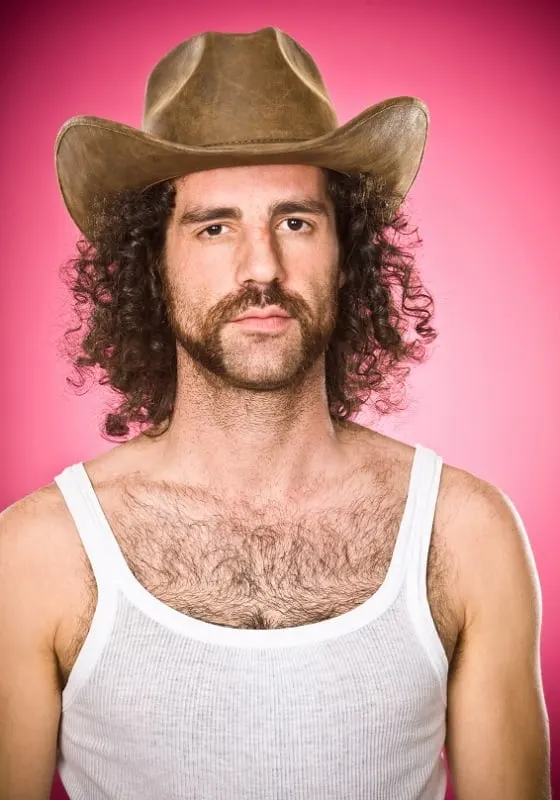 If you thought the mutton chops were only for the strict English Officers in the British colonies, think again. This can also work as an excellent beard look for cowboys.
Imposing and definitive, it highlights the rugged masculine traits of your personality. The curly hair adds to the effect.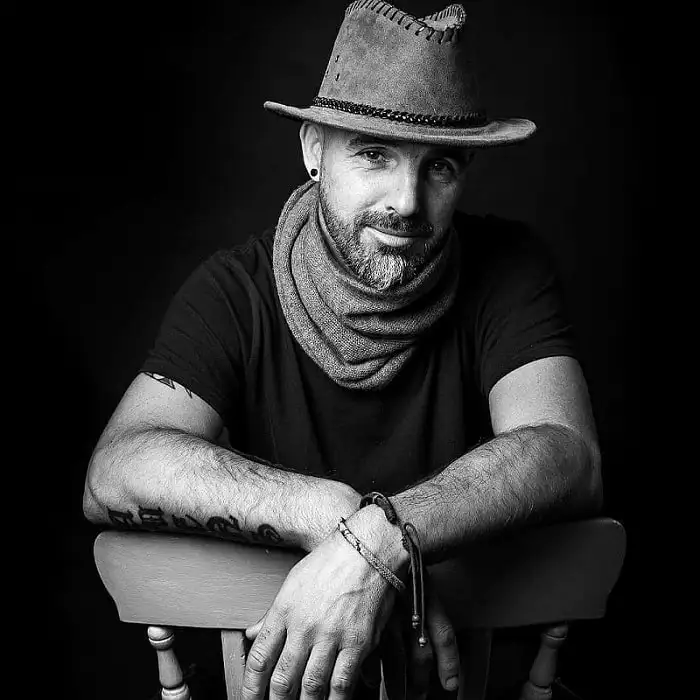 It is almost a suave and a sophisticated version of a wild and unkempt beard and almost adapting to the urbane appeal.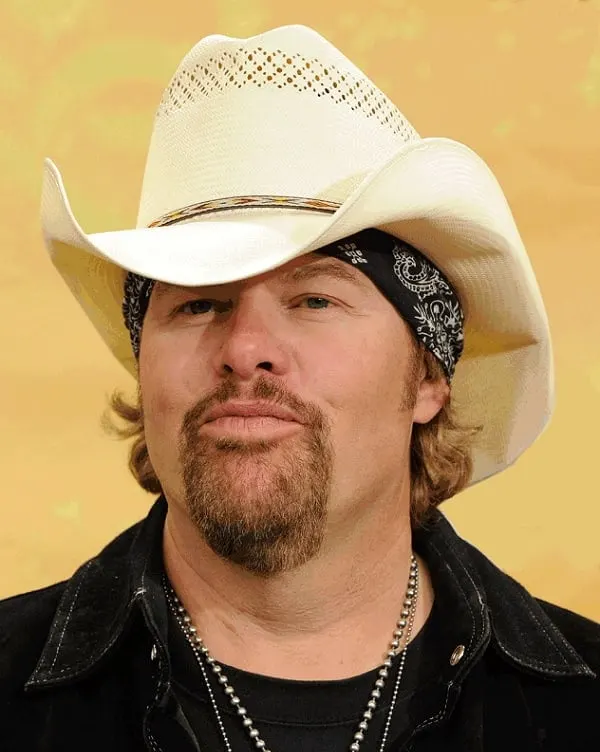 This cowboy-inspired beard is an extension of the conventional goatee with a connected mustache which is also known as a circle beard. It is rugged yet symbolizes an understated class.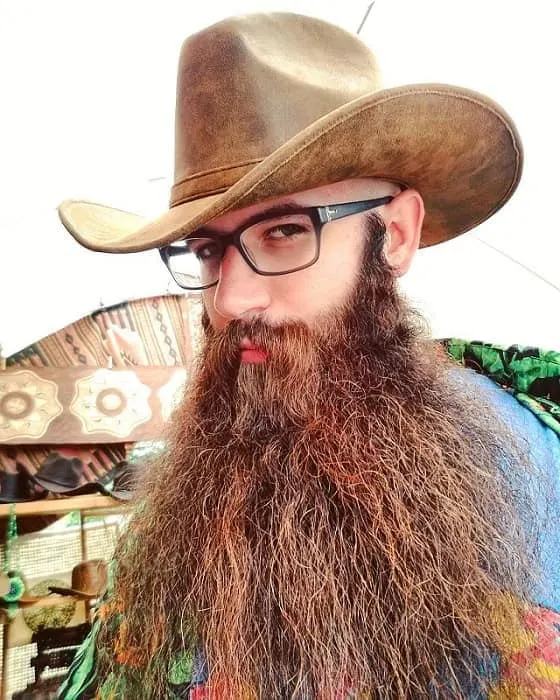 Talk about allowing nature to take its course, and this thick mustache and beard fit the bill instantly.
Latest Cowboy Mustache Styles
Here are the trendiest mustache styles inspired by cowboys that guys can try in 2023.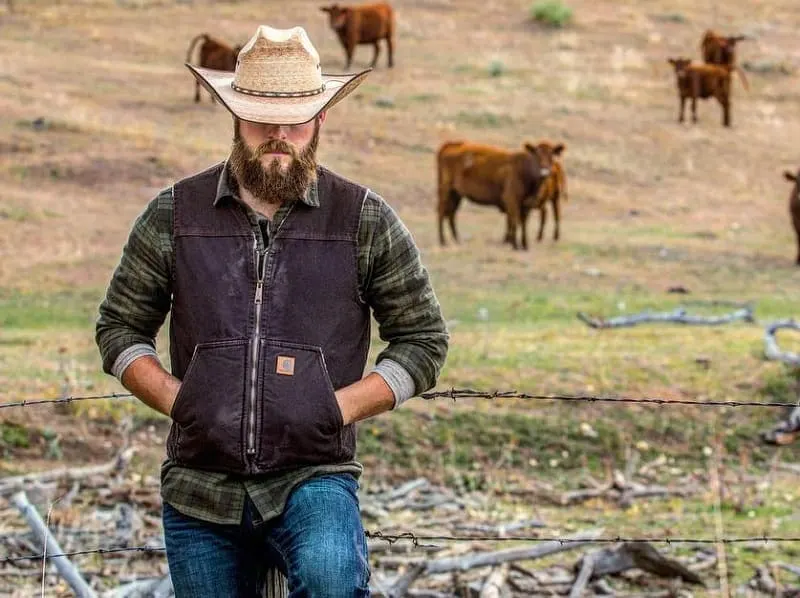 This cowboy facial hairstyle is an absolute classic. It portrays the rough and tough appeal of the Texas heartland.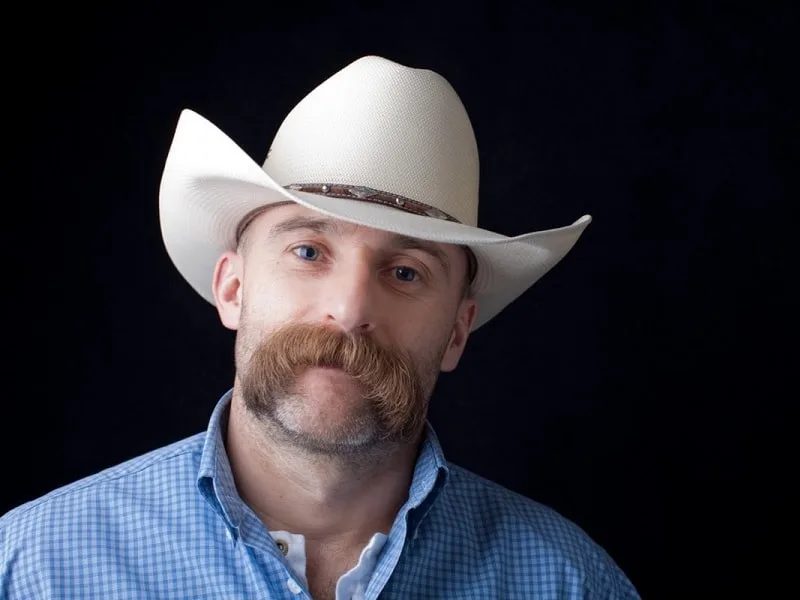 The walrus mustache, in this case, adapts the cowboy ethos and represents the subtle machismo that goes with it. The effortless natural styling adds to the effort.
10. Painter's Brush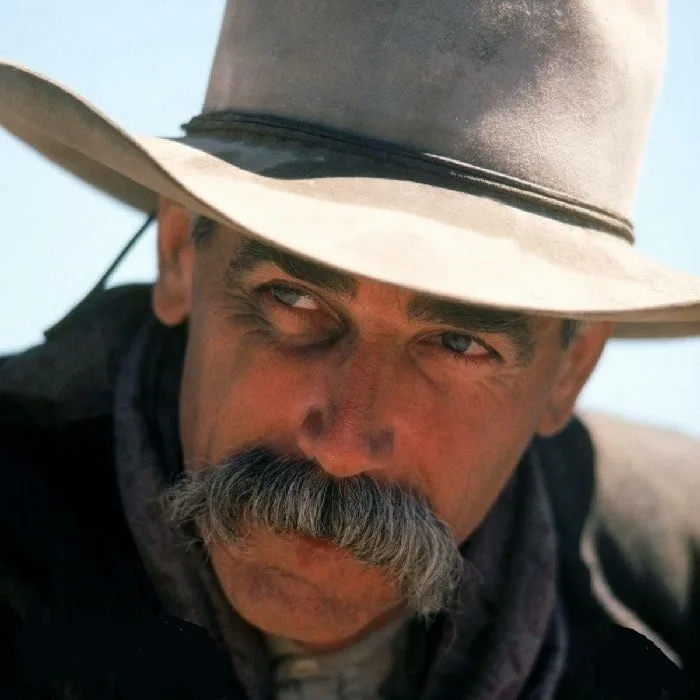 This is a classic cowboy look. It allows the natural fall of the mustache and there is no hint of sophistication in the whole look. From head to toe, this style is all about celebrating the rugged machismo.
This is one of the most classic cowboy mustaches. This mustache almost effortlessly connects the cowboy element of your personality to the overall rugged appeal. The twirl at the end, of course, needs practice and care.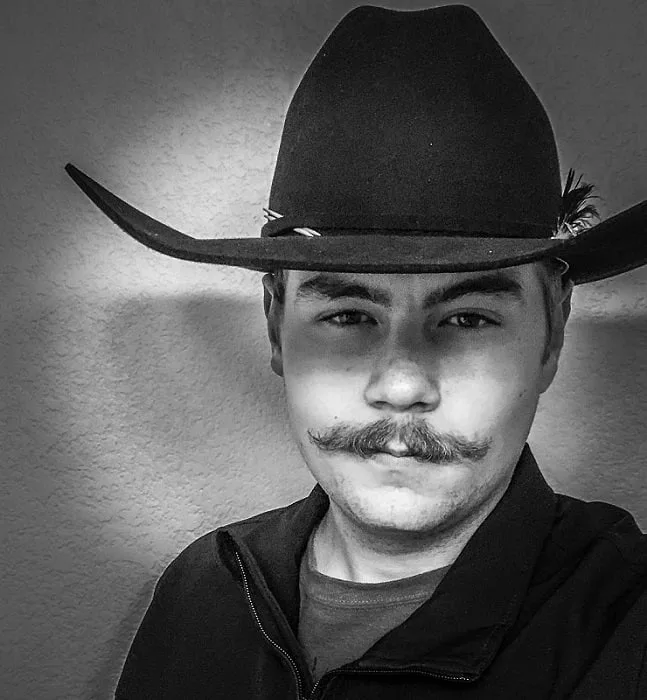 Cool, collected and absolutely intense. This mustache is all about owning the game and playing with confidence. It highlights the underlying tones of masculine energy.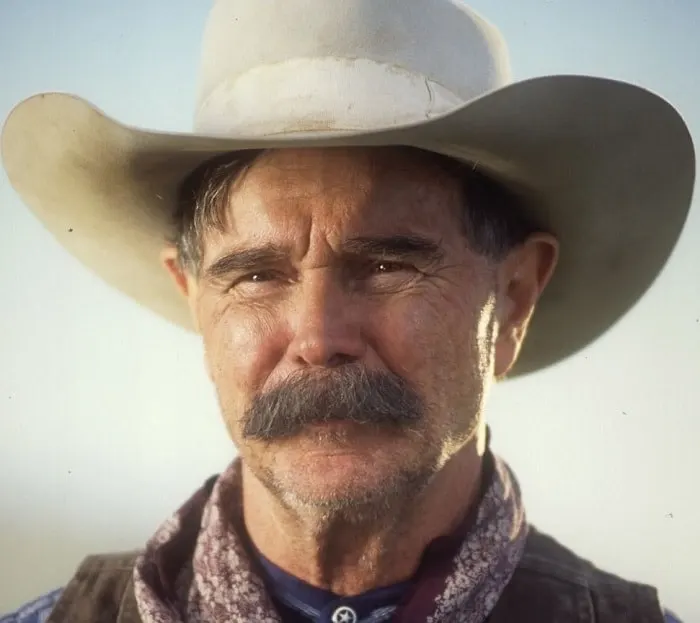 This shabby-looking mustache is, in many ways, an appropriate depiction of the cowboy culture. Wild, on the road and absolutely rugged.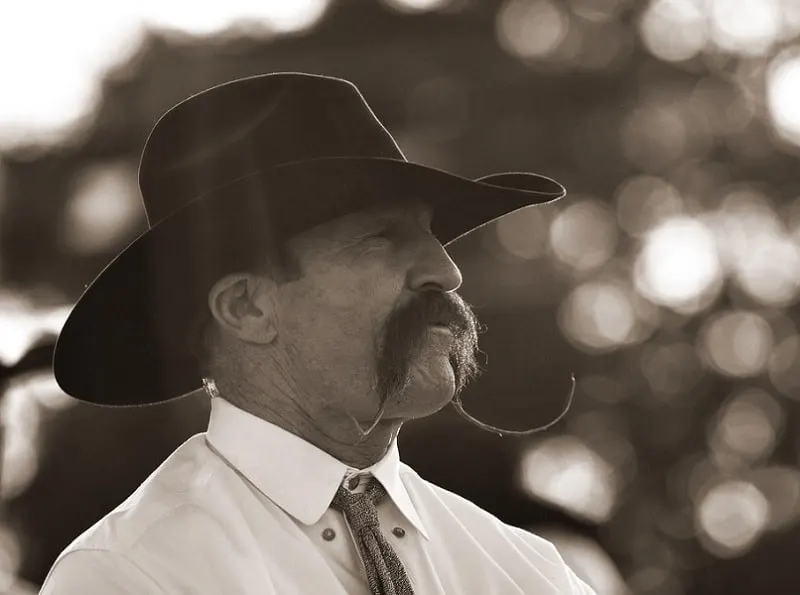 This mustache for cowboys is decidedly a rough and tough one, but it also needs adequate care and tending. This style goes rather well and is in sync with the unkempt wild look of the cowboys.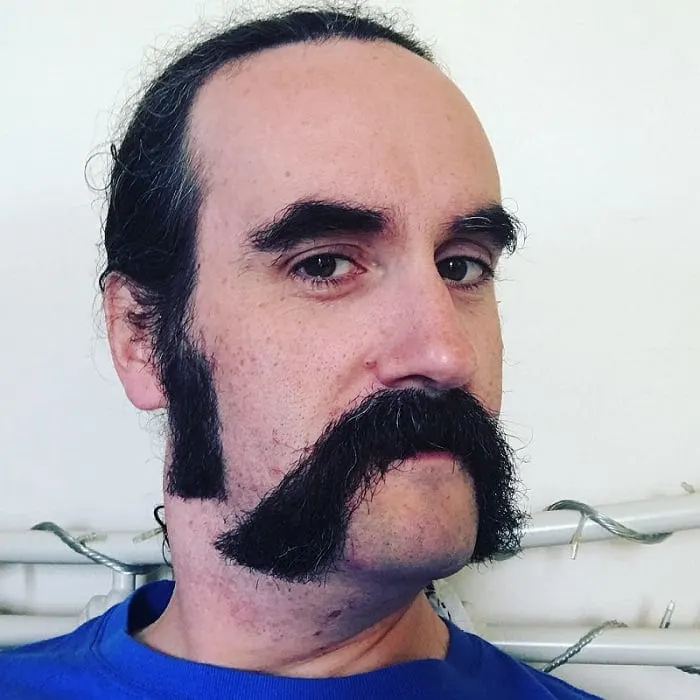 The sideburns take center stage in this mustache style. The mustache, in this case, will extend well beyond the ears.
16. Grey Full Rounded Beard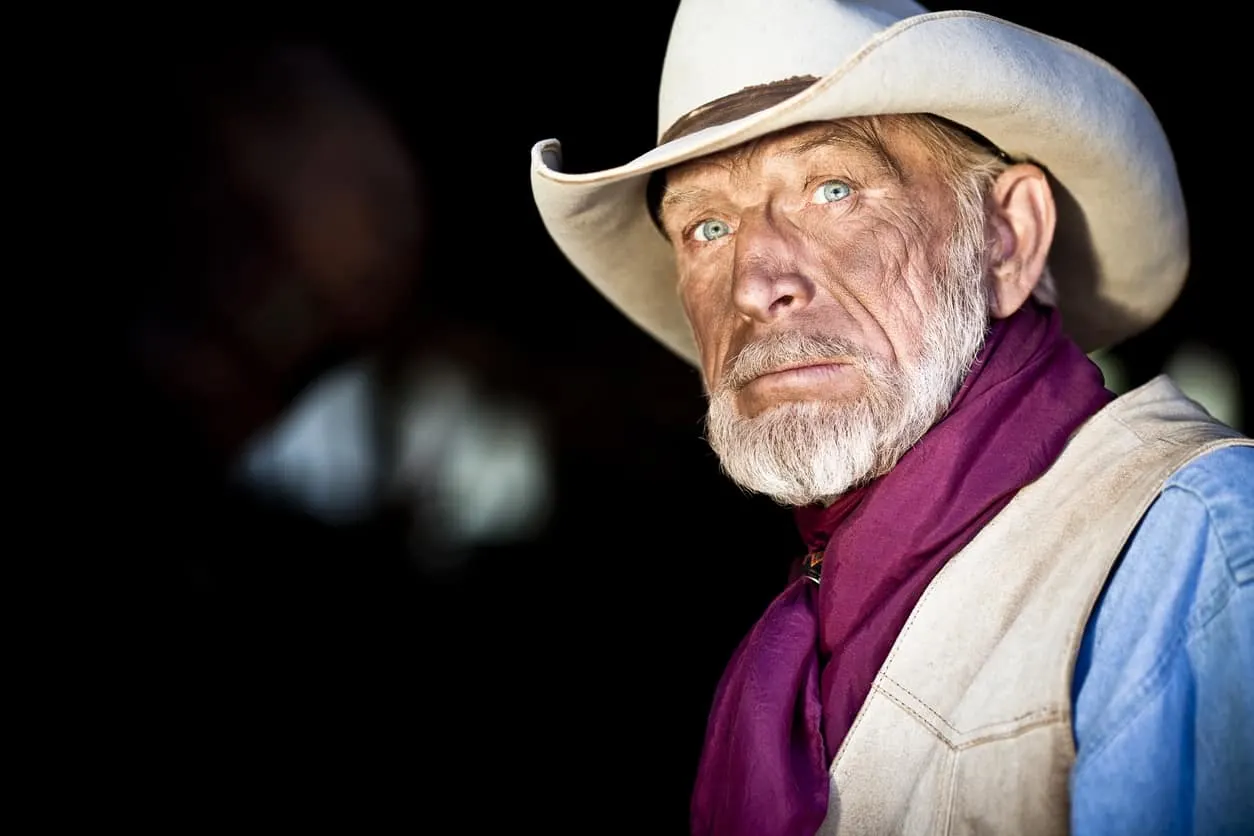 It is especially suited for ranchers who want to showcase their maturity and wisdom with a rounded grey beard and a mustache. The fullness of the beard highlights the rugged, outdoorsy nature of the rancher lifestyle.
17. Stubble with Lightly Faded Mustache
The stubble beard that is connected with a lightly faded mustache is an ideal choice for a modern cowboy. If you have an oval face keep your cheek line high to get the ultimate ruggedness of this style.
18. Goatee with Separated Mustache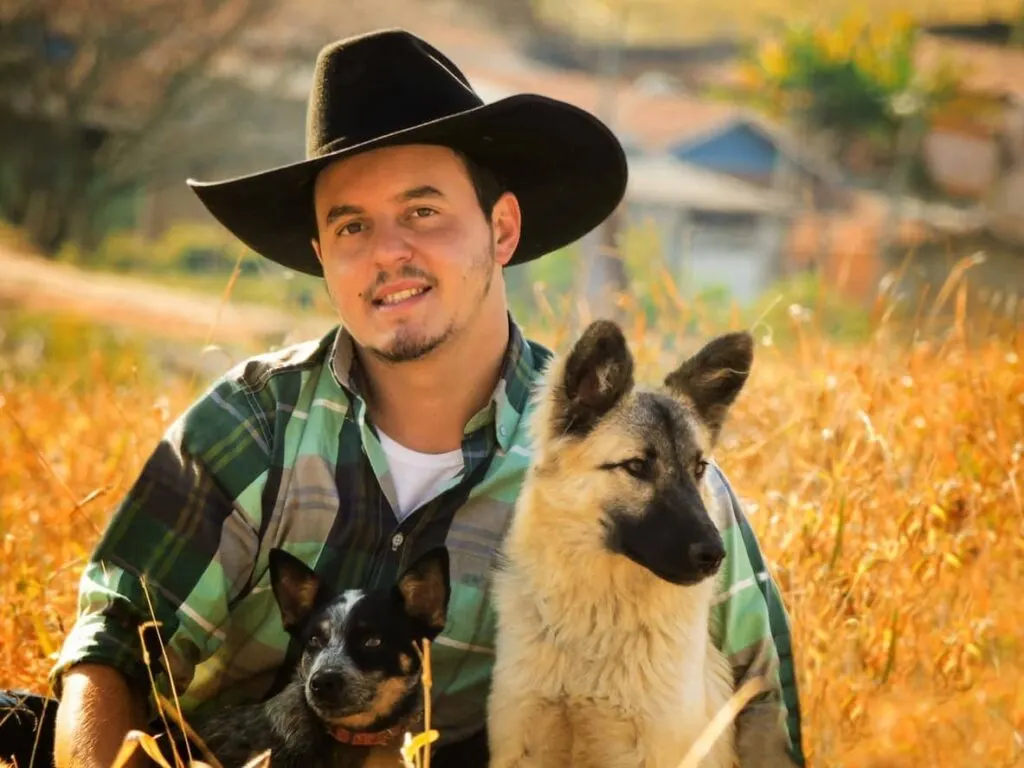 In this cowboy style, the goatee is prominent while the mustache remains disconnected, giving a unique and striking cowboy appearance.
19. Clean-Shaven Cowboy Look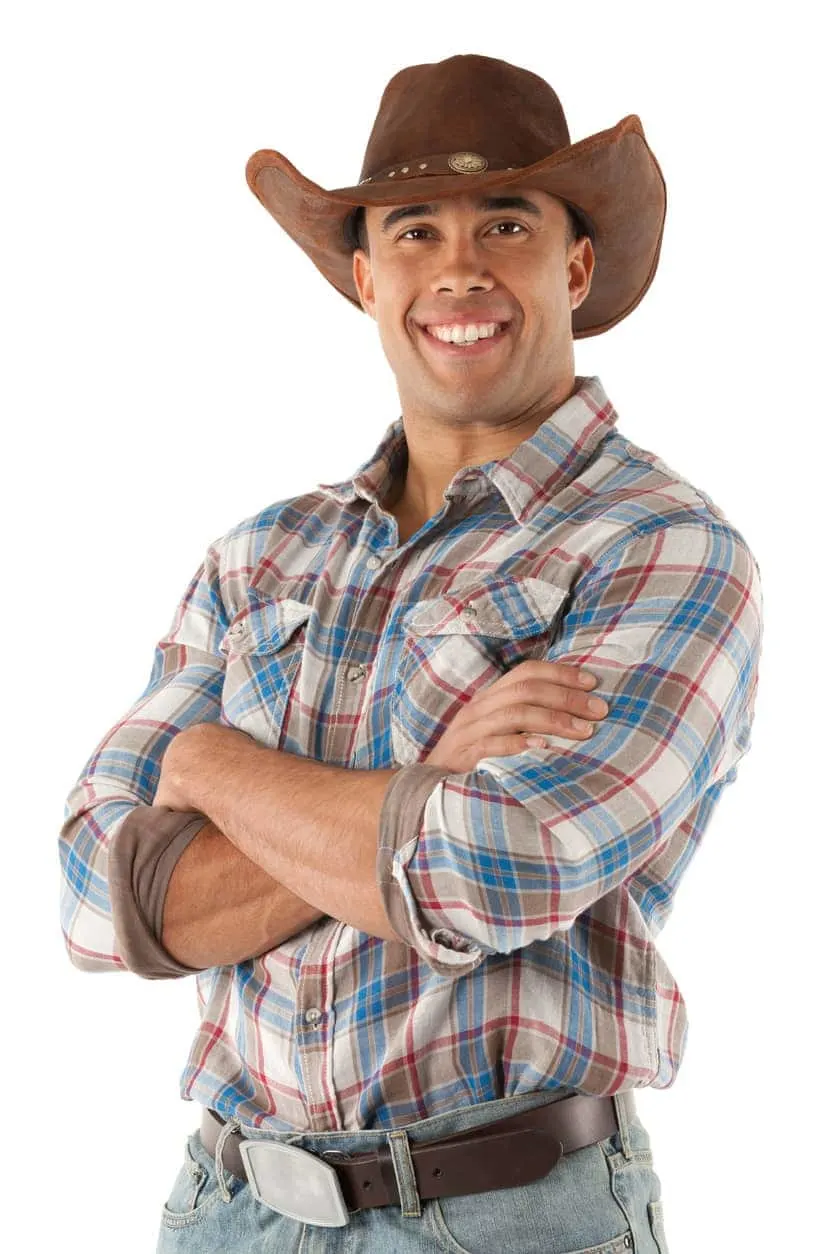 The fresh-faced cowboy sports a clean-shaven look, highlighting the simplicity and charm of a cowboy without any facial hair. This style provides a different perspective on the traditional rugged cowboy image.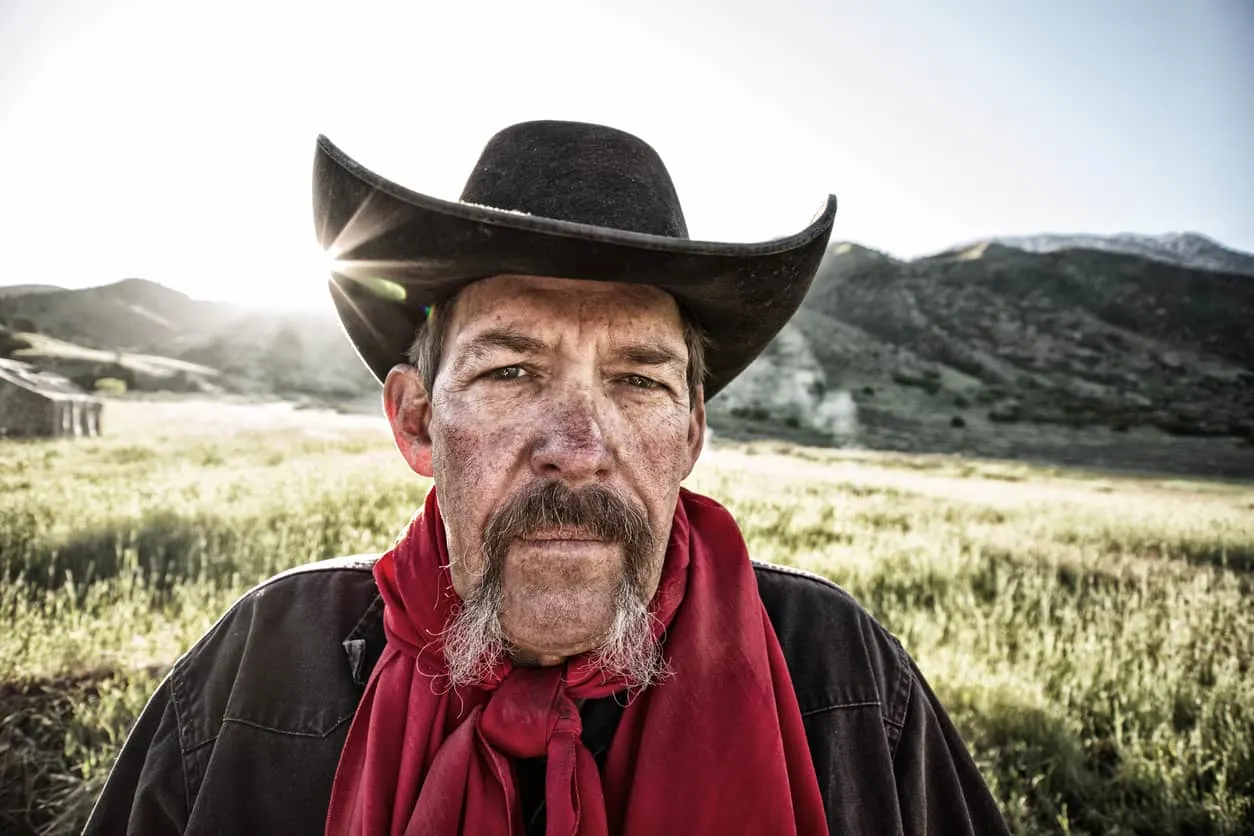 The Mexican cowboy Fu Manchu features a long, thick mustache that extends down past the mouth, with the ends often hanging below the chin. This distinctive style will add an Eastern flair to the classic cowboy look.
Therefore, whether you prefer a cowboy mustache or a beard, it needs patience and care. But most importantly, you need the personality to carry off this style.
This is one of the unique rugged styles that represent the ultimate machismo of one's character. Needless to mention then, you will have to tend it with precision and care.