Boxed beards are a fantastic style if you are looking for a nice neat beard style. They are short and well-groomed so they are perfect for young professional men. You should keep your boxed beard style trimmed if you want to make the most of the look.
Different Boxed Beard Styles
Use a beard trimmer to keep your style to a uniform length. Set the trimmer head to your desired length and then make sure that you go over your beard every morning. This is slightly harder to do if you choose a fade style. Use tweezers and a razor to keep the edges of your style looking crisp and sharp.
#1: Angular Boxed Style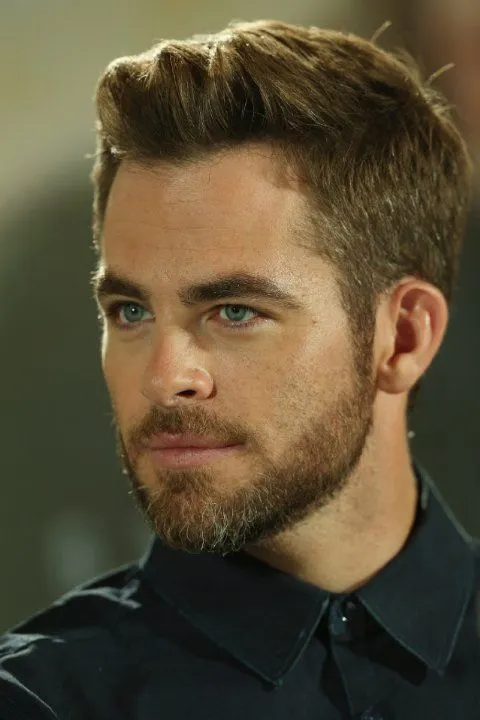 Trimming sharp angles into your hair will help to give your style a really manly look. Your hair should predominantly be following your jawline with a sharp angle close to your ears. This style is suitable for an oval face shape but you can consider this boxed beard style for a round face shape too.
#2: Salt and Pepper Style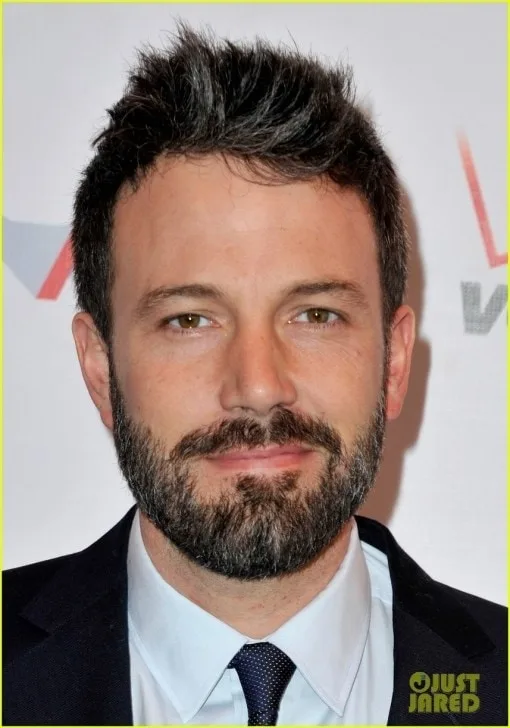 Grow older gracefully by letting some of your gray hairs show through. When you have a short boxed beard style, a few gray hairs help to give your beard a softer dusky color.
#3: Stubbly Boxed Style
Stubble-length hair looks really rugged and manly. For a "devil-may-care" look, you can grow hair up over your lower cheeks. To maintain the boxed beard look, you need to maintain crisp and clear lines.
#4: Box Fade Style

Fade areas of your boxed beard style to help to highlight certain sections of your face. A thick moustache will draw attention to your lips. Thicker hair along your Chinstrap area will help to give your jawbone a stronger look.
The Best Goatee Variations You'll Love
#5: Elongated Look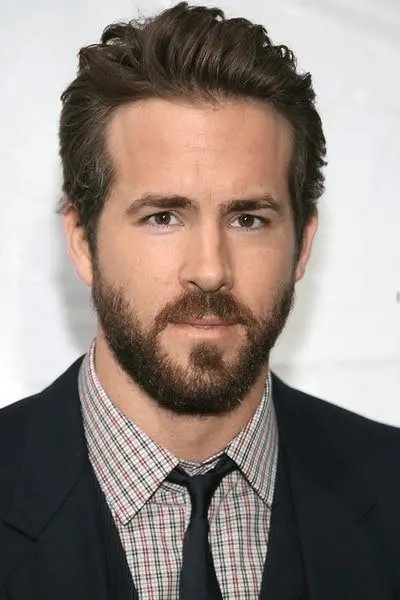 You can elongate your face by using intelligent beard styling. To give yourself a longer face, you can change the angle of your hairline. A steeper angle will make your face look longer.
#6: Minimalist Boxed Beard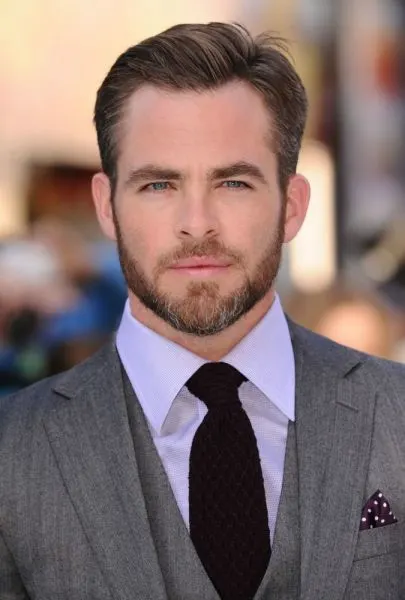 For a minimalist look, you should keep your hair growth centered on the chinstrap section of your face. Carefully trim your beard every morning to ensure that the style continues to look sharp and clean.
#7: Thick Boxed Style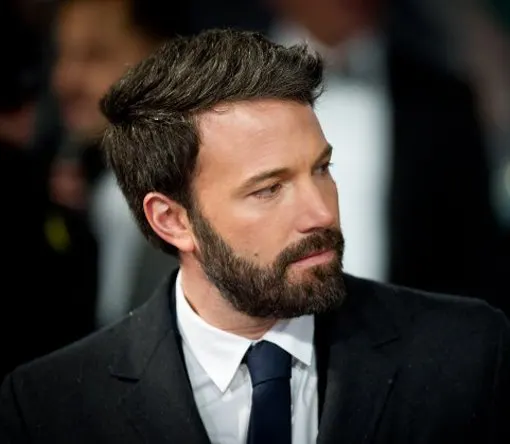 A thick boxed beard style is perfect if you want to cultivate an intense look. A darker color is ideal for this style because it gives a really full-on flavor.
#8: Neat Box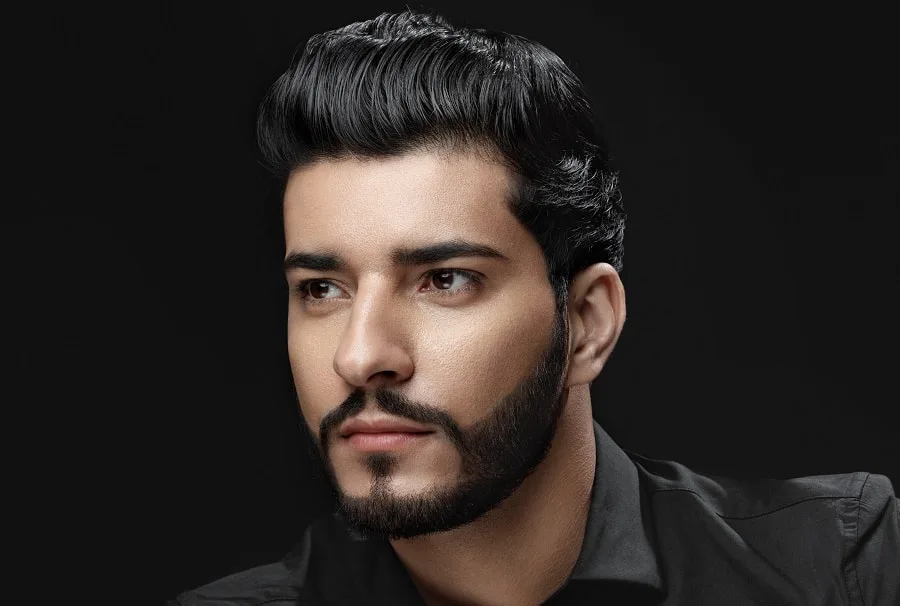 A neatly trimmed box beard is the perfect facial hair style for those who want to look stylish and well-groomed. This style is characterized by its rectangular shape, which is achieved by trimming the hair on the cheeks and the neck to create clean lines.
#9: Short Blonde Beard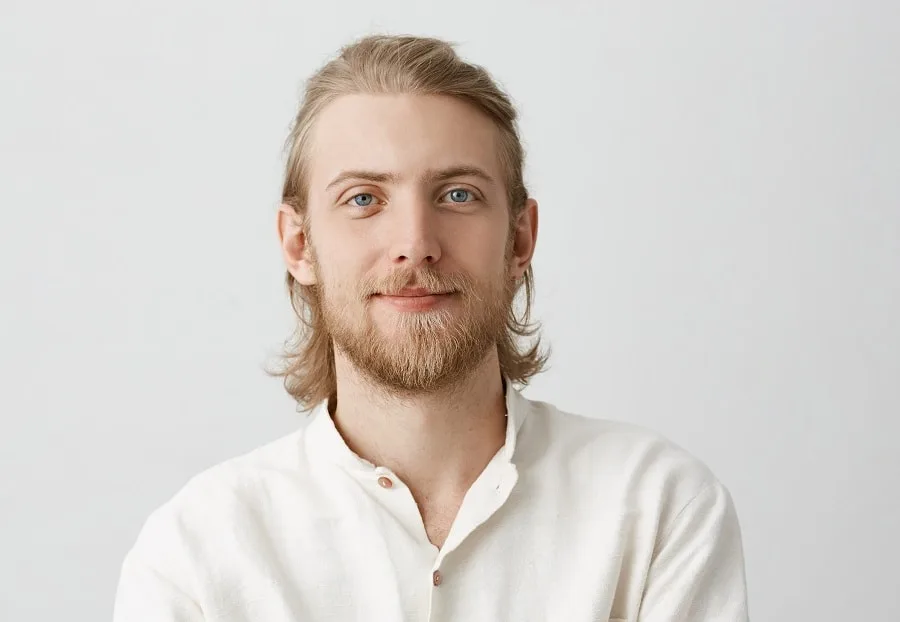 It is a very straightforward style. The mustache line and sideburns are kept short while the mustache is connected to the beard. Keep the hair on the chin medium to get a sophisticated or rugged look. Styling it with long hair will give you an appearance like Jesus.
#10: Scruffy Box Beard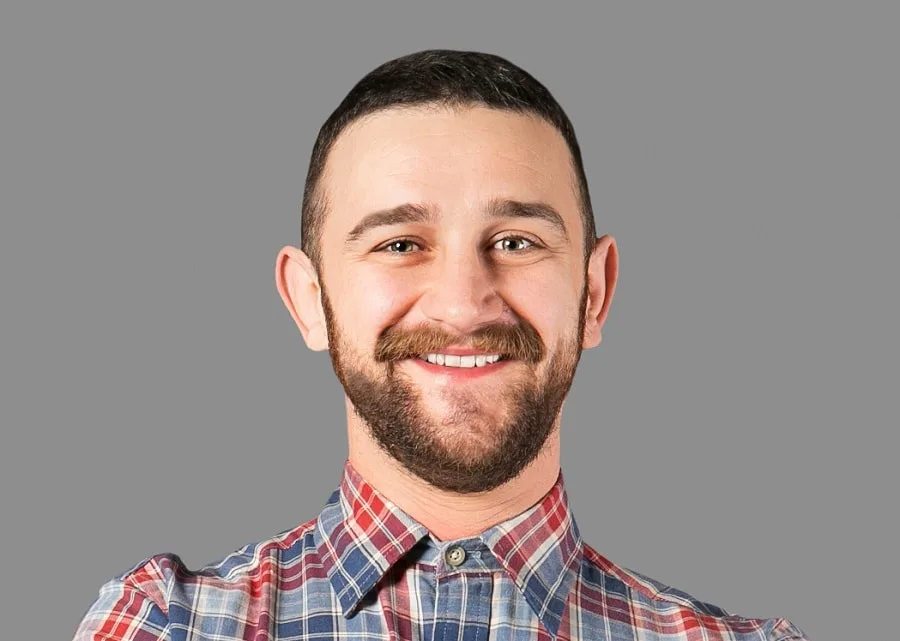 It is usually worn by men who have a lot of facial hair, and it can be difficult to style. To get this style, you'll need to trim your beard to the desired length. Next, shape it by shaving the cheeks and trimming the neckline.
#11: Medium Length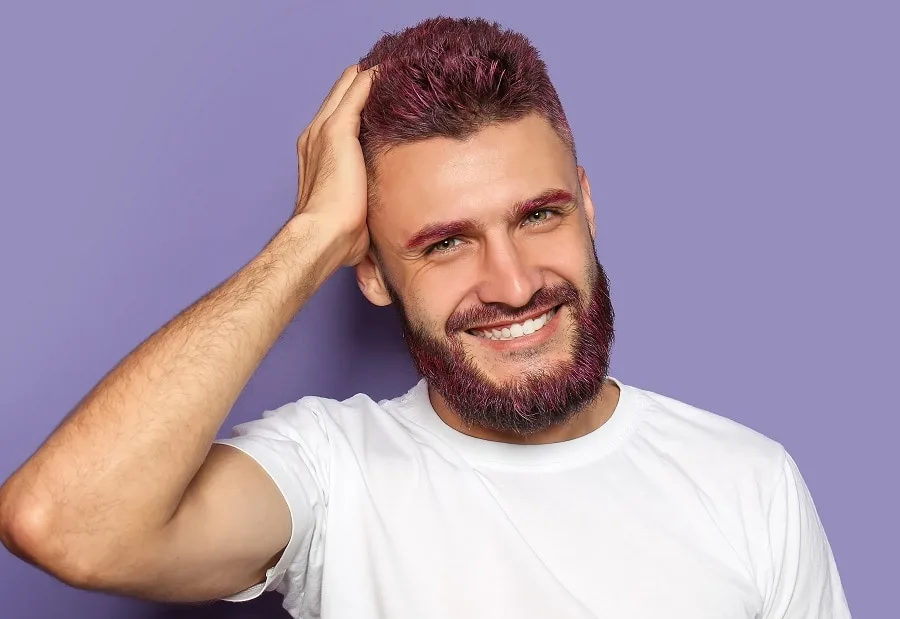 To style a medium-length boxed beard, start by trimming it to an even length. Next, use a comb to define the shape of the beard, making sure to comb the mustache down. Then, use a trimmer to trim around the beard for an even size. This style best suits rectangular face shapes.
#12: Circle Beard + Box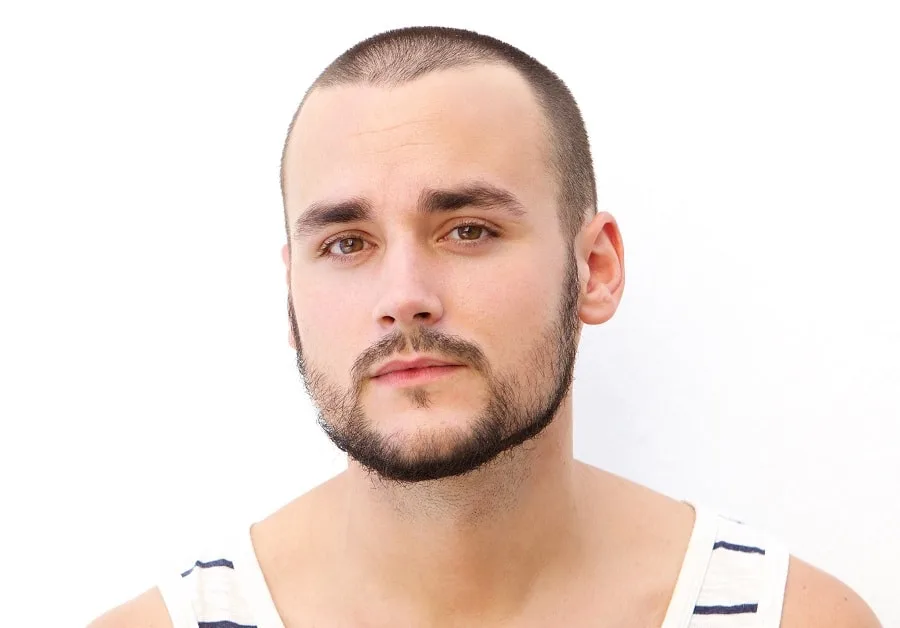 If you're looking for a classic combo for your facial hair, you can't go wrong with a circle beard shaped with box style. ,First, grow your facial hair to the desired length to achieve this style. Then, using a trimmer, shape the beard into a circle around the mouth. Next, trim the sides to define a sharp line around the edge.
#13: Medium Beard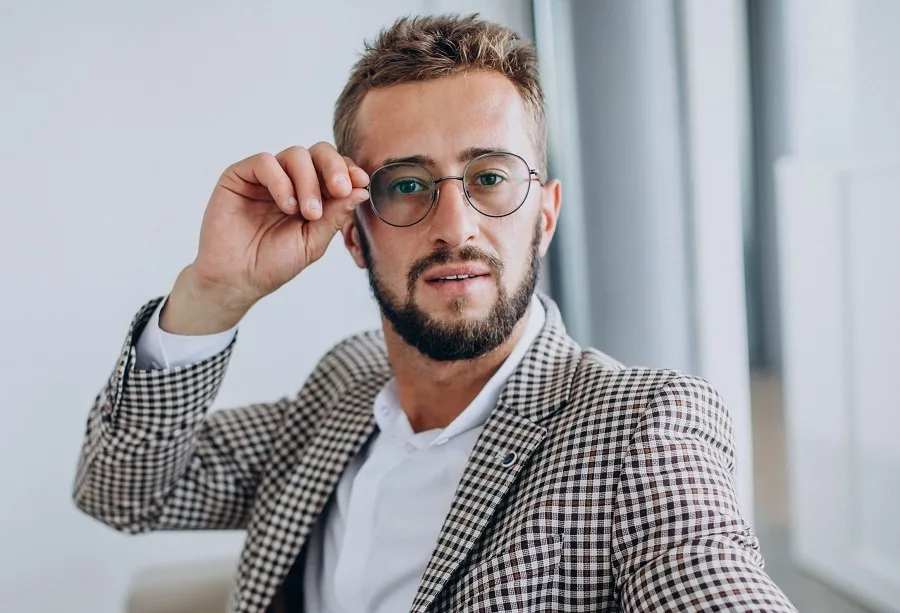 To style a boxed beard combined with a French cut, start by trimming the facial hair to an even length. Next, use a trimmer to create a sharp line along the jawline. Finally, use an oil or balm to keep the beard looking healthy and hydrated. It is a perfect style for people with a longer face shape.
#14: Classic Short Beard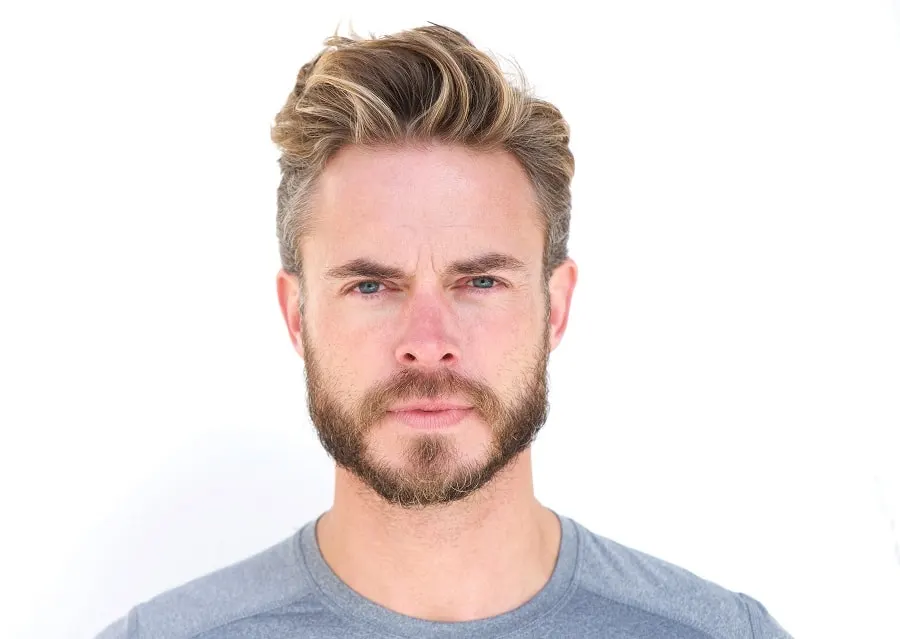 It is a great choice for men who want a stylish, well-groomed look. This type of beard is trimmed short in the center and slightly longer on the sides, creating a rectangular shape. To achieve this look, simply comb it down and trim any stray hair. It is easy to maintain and looks great with a variety of hairstyles.
#15: Multi Color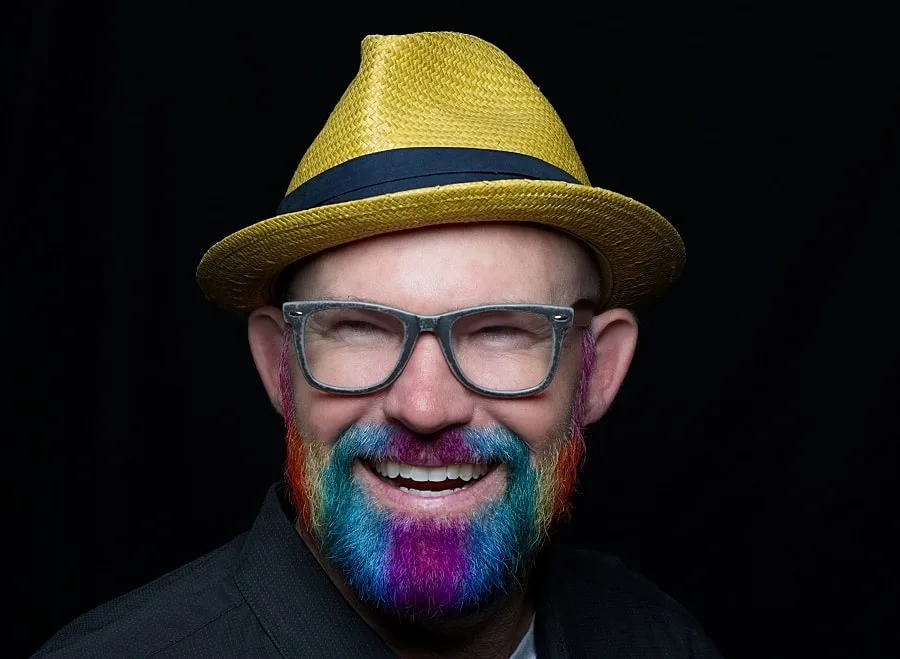 This style is shorter than a full beard but longer than a goatee. Dyeing it with multicolor can give a unique appearance. It is often seen as more stylish and modern than a traditional boxed style and can be a great way to express your personality.
#16: Full Stubble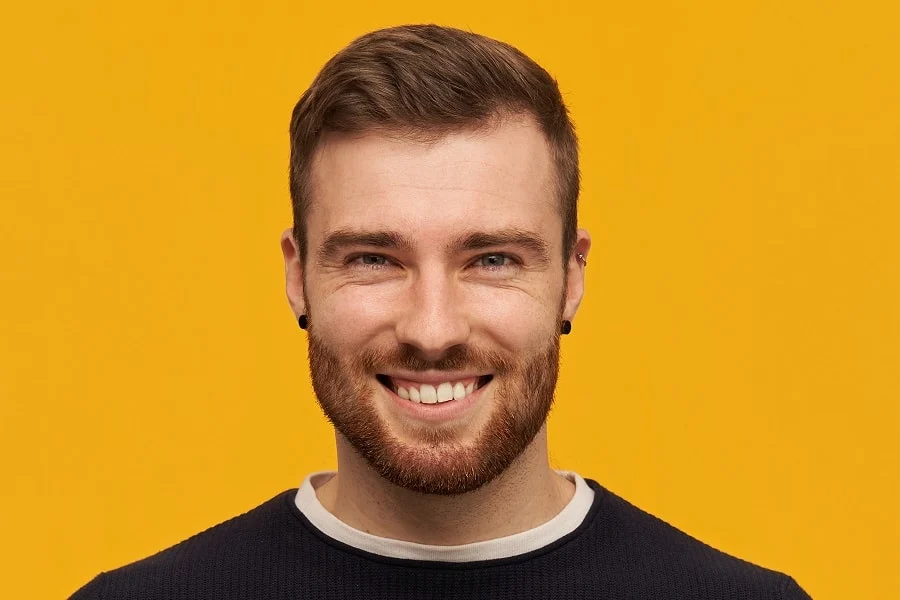 A full stubble boxed beard is the perfect way to add a little bit of edge to your look. This type of beard is easy to style and maintain, and it looks great with a variety of different hairstyles. To style it, simply shave the cheeks and neckline.
#17: Salt and Pepper + Long Hair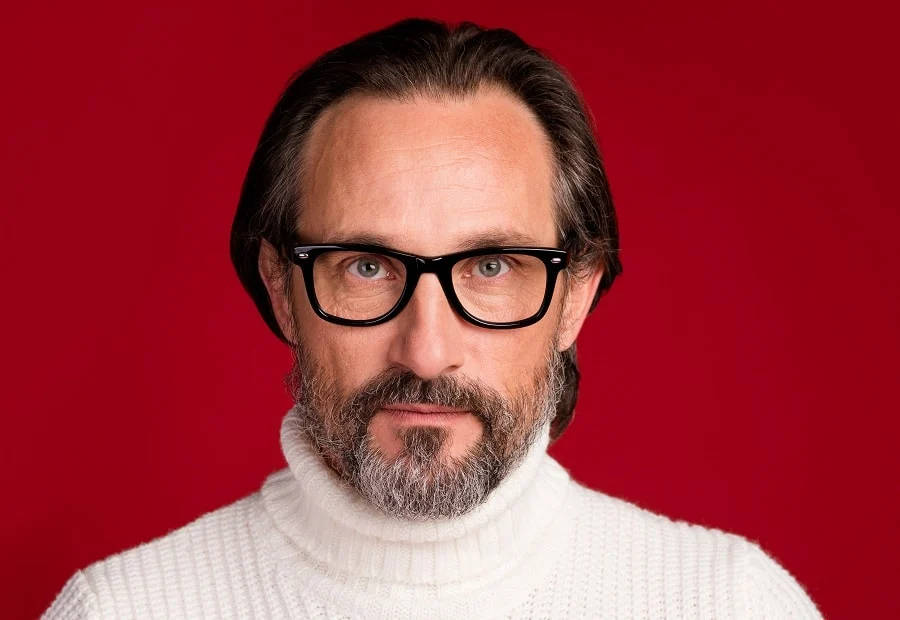 If you have salt and pepper facial hair, you can shape it as boxed. However, make sure to keep it trimmed and styled so that it doesn't get too out of control. You can also enhance the look with long hair.
#18: Faded Medium Length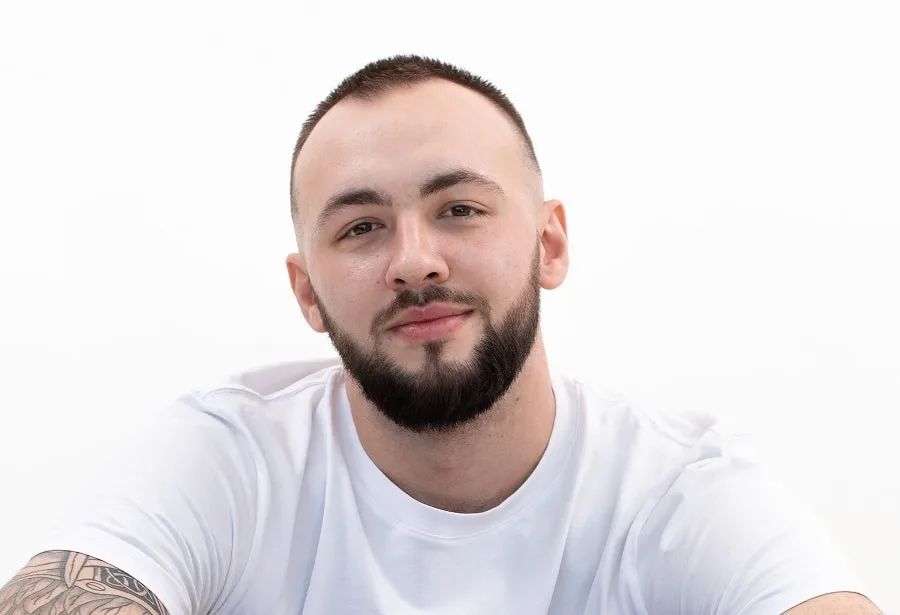 To get this loom, trim the facial hair to an even length all around. Next, create a sharp line around the edges of the beard, following the natural line of the jaw. Finally, fade the hair on the sides and back of the head to create a seamless look.
#19: Touch of Chin Strap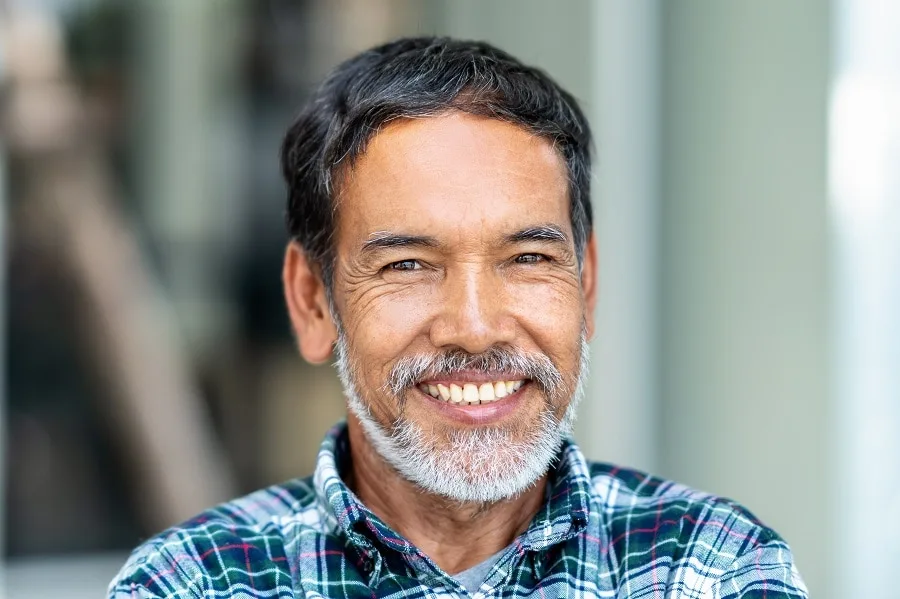 A chin strap is a great way to add some extra style to your facial hair. Shaving the cheeks will help you grab more attention on the sides. It looks best on a brown man with a white beard.
#20: Stubbly Boxed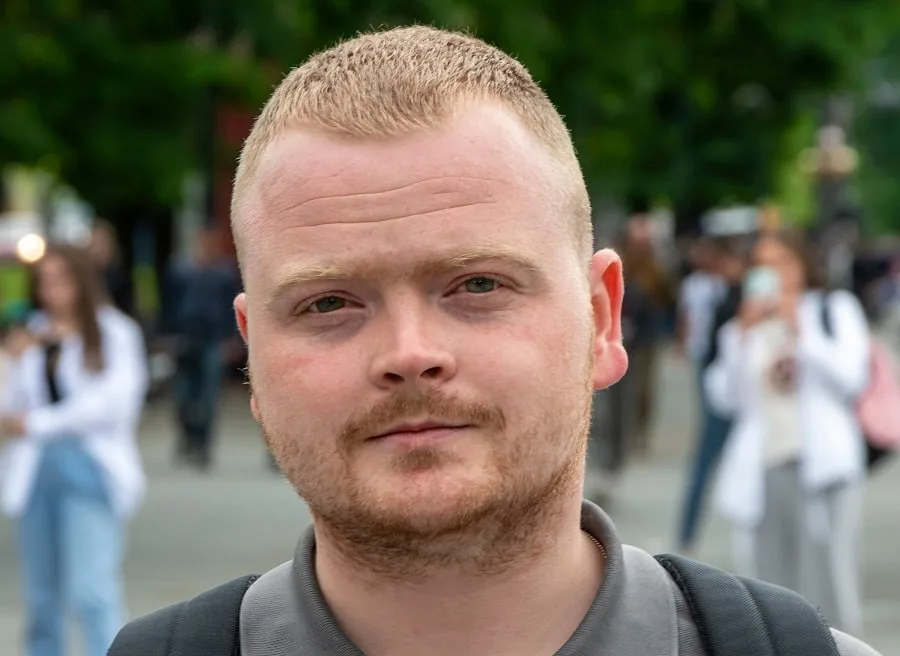 If you're looking to style a short, stubbly beard, giving it a boxed shape is a great option. To get started, you'll need to trim your beard down to a uniform length using a trimmer. However, you don't need to create any lines; you can just shave any hair on the cheeks.
#21: Classic Strap + Balbo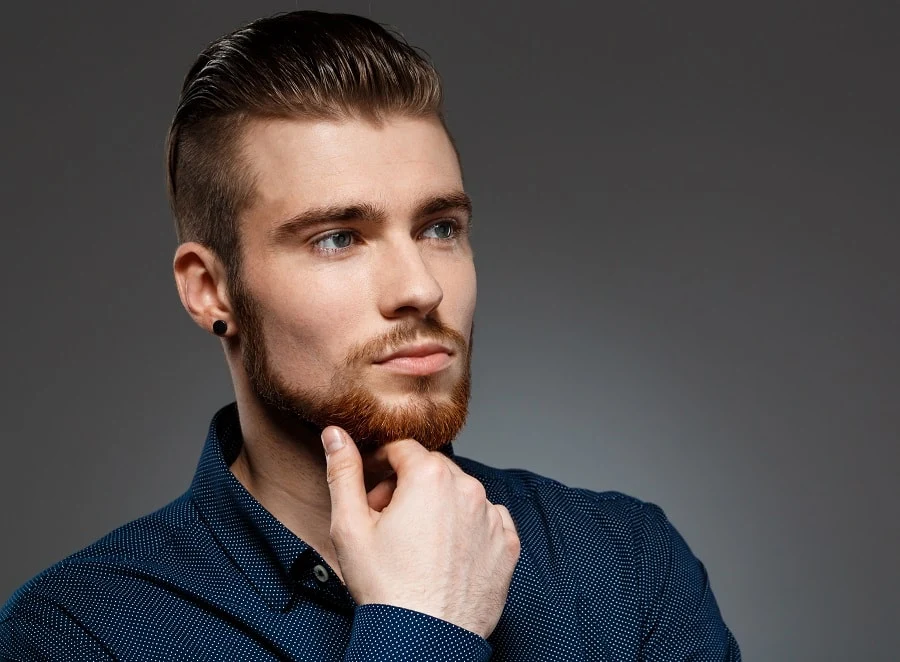 It can be a great look for those who want to exude an air of sophistication and refinement. Use a razor to create a clean, sharp line along your jawline. Then, shape your mustache into a neat, well-groomed shape that compliments your chin strap.
#22: Thick Angular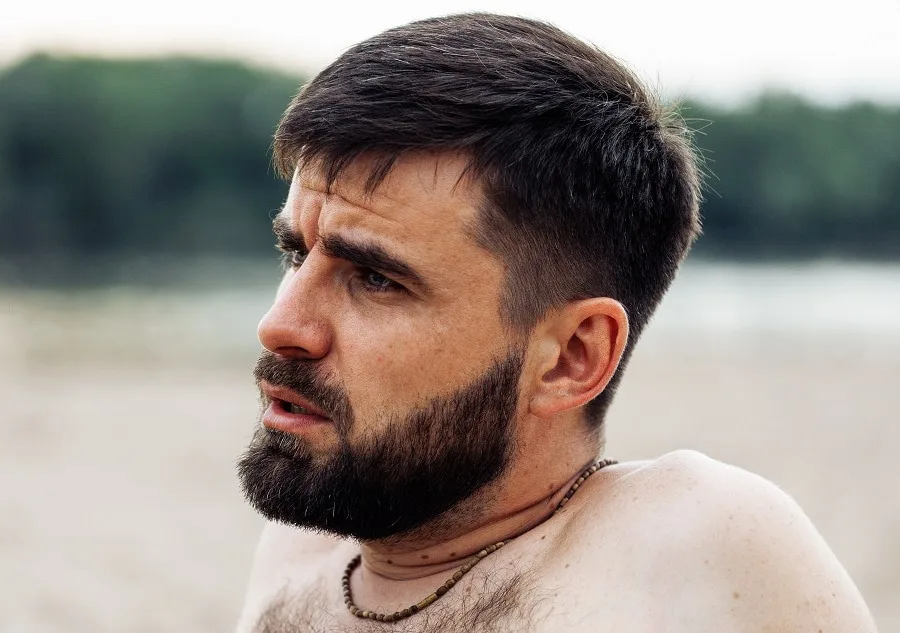 This style is perfect for rectangular face shapes. Make sure the beard is well groomed, and you use a quality wax to keep it strong and hydrated. This will help to tame any flyaway hairs and keep the beard looking its best.
#23: Medium Stubble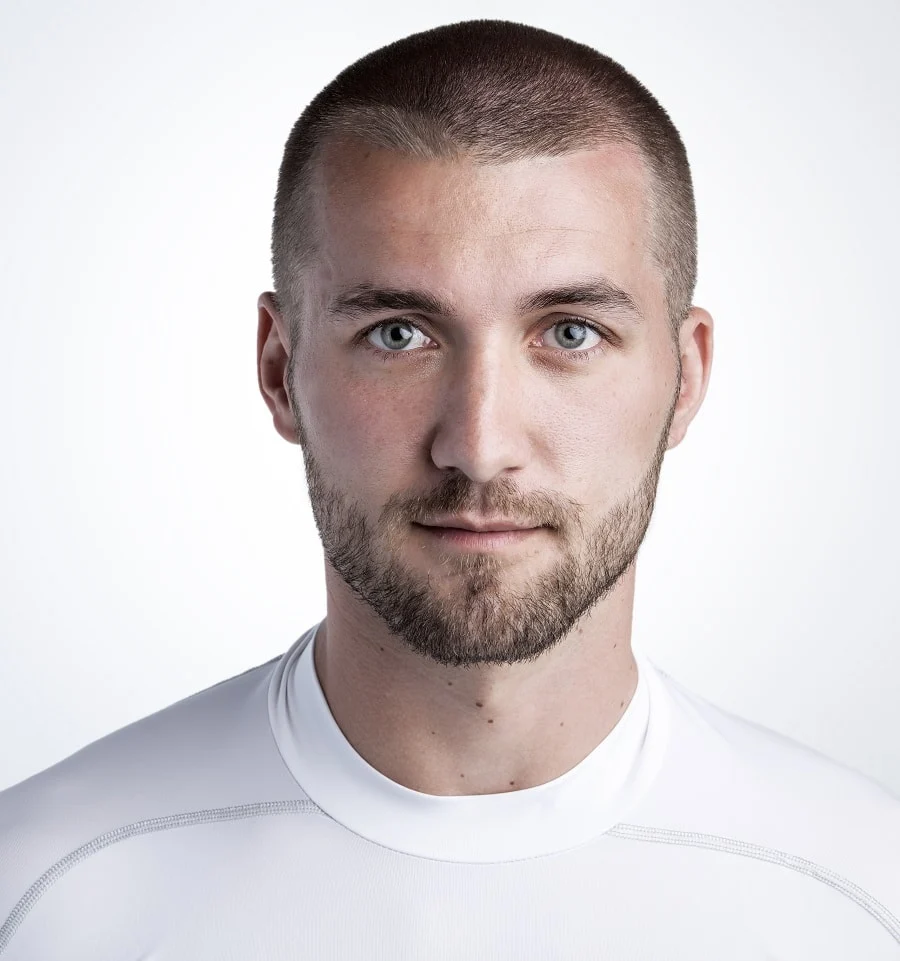 It is a popular style for men who want to look rugged and masculine but still well-groomed. However, you don't need much time or effort to keep it looking neat. Simply use a trimmer to evenly trim the hair to the desired length.
#24: Chris Evan Special
Chris Evans' boxed beard is the perfect facial hair style for those who want a bit of extra coverage on the face. The style is achieved by growing out the beard to a certain length and then shaving the cheeks to create a box-like shape.
#25: Thick Boxed Strap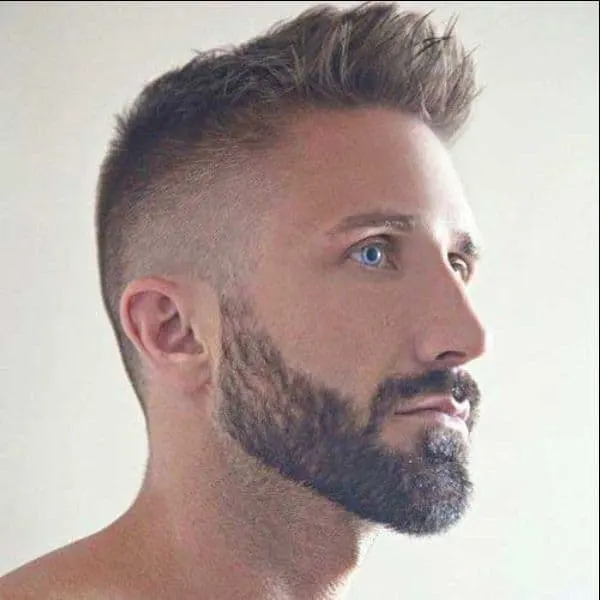 This style is often seen on men with square or rectangular faces, as it helps to accentuate the jawline. It is characterized by a thick line of hair running from the sideburns to the chin.
#26: Circle Chin Strap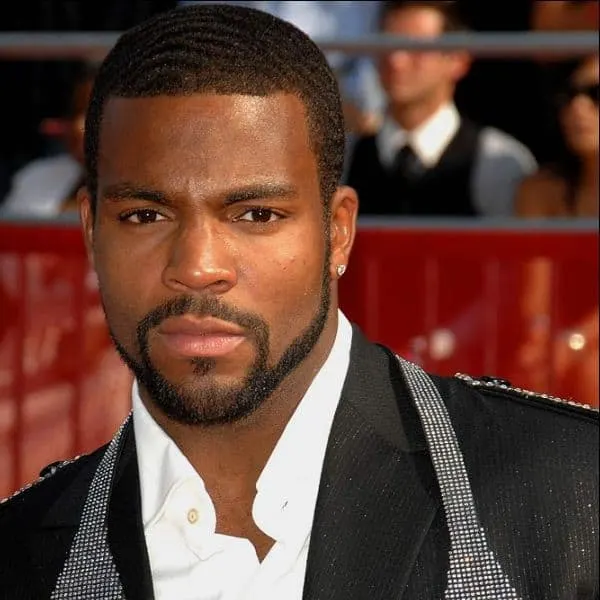 The circle beard can help to make a face appear more angular and masculine, while the strap defines the jawline. It is perfect for a black man with curly hair.
#27: Corporate Look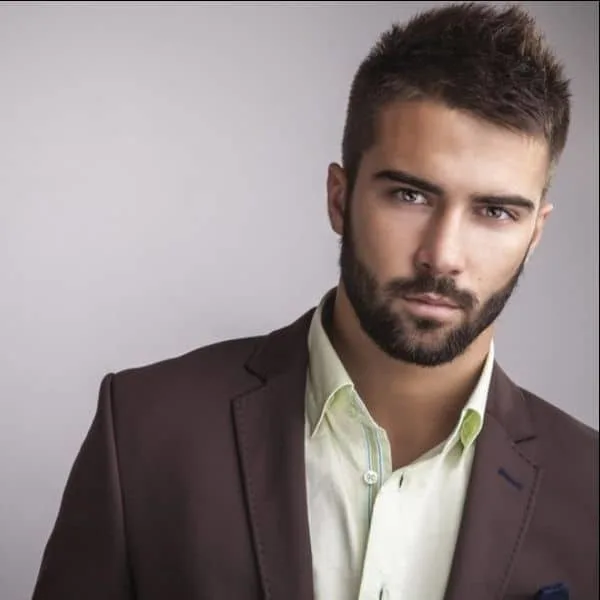 It is closely trimmed and shaped to give a clean, defined look. It is a popular style for men who want an official look that is still masculine and rugged. The key is to create a sharp, defined line around the edges.
#28: Short Full Beard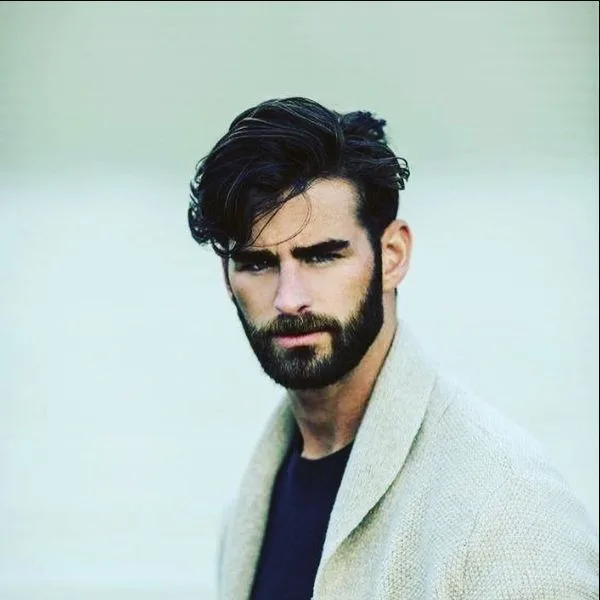 This style is perfect for those with a square or rectangular face shape. Start by trimming the hair on your cheeks and neck to create a clean line. Then, use the trimmer to evenly trim the hair on your chin and jawline.
#29: Clean Line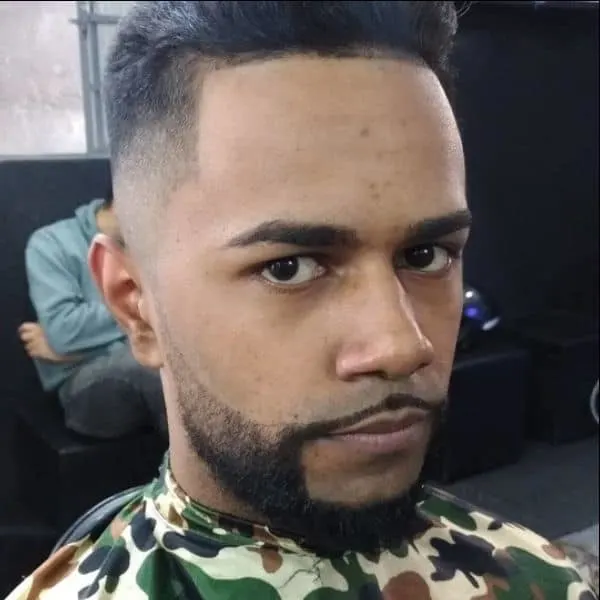 A clear line on the face gives any man a clean-cut and well-groomed appearance. This style is a great option for men who want to add some facial hair without looking too scruffy. The key to this style is to create lines on the sides with a thin mustache.
#30: Stubble + Thin Box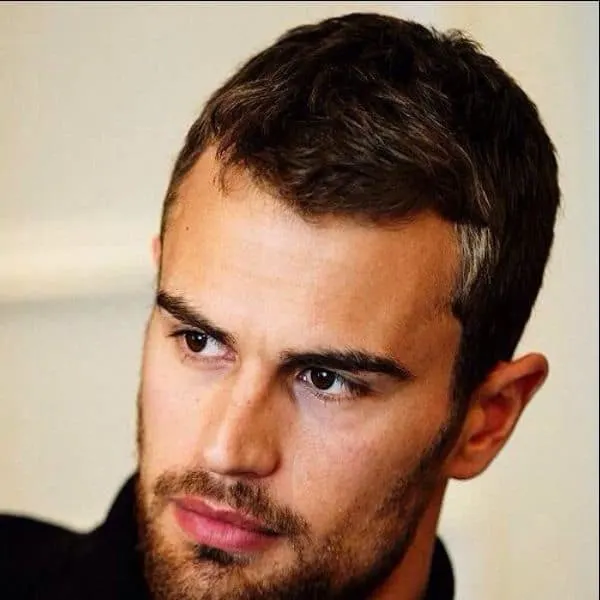 It's the perfect look for a guy who wants to appear both masculine and stylish. To style this look, simply let your facial hair grow out for a few days until you have nice, even stubble. Then, use a trimmer to create a thin line of hair along your jawline. This will give you the look of a fuller beard without all the maintenance.
Your beard style can transform who you are. Choose a modern boxed beard to create an amazingly trendy look. If you want to try out a more overt beard style, check out a few of our other lists.