History of Fu Manchu
The Fu Manchu mustache was made famous by a fictional villain called 'Fu Manchu' created by Sax Rohmer in the first half of the 20th century. He has been portrayed a number of times in different films and television shows, but he always had his trademark facial hairstyle. That mustache became a trend and is now a niche look amongst mustache aficionados.
Fu Manchu Mustache Vs. Handlebar Mustache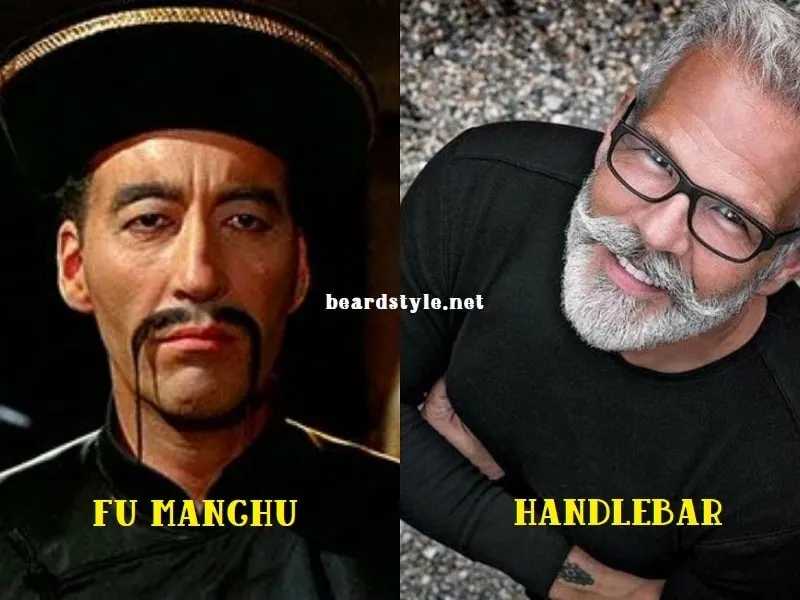 A lot of people confuse the Fu Manchu mustache style with the Handlebar mustache style while it's not. With a Fu Manchu style, the hair actually leaves the face near to the ends of the mouth. It then hangs down in long thin tendrils away from the face. On the other hand, with a handlebar mustache, the facial hair grows from the follicles all of the ways down the face to the end of the chin.
#1: Classic Fu Manchu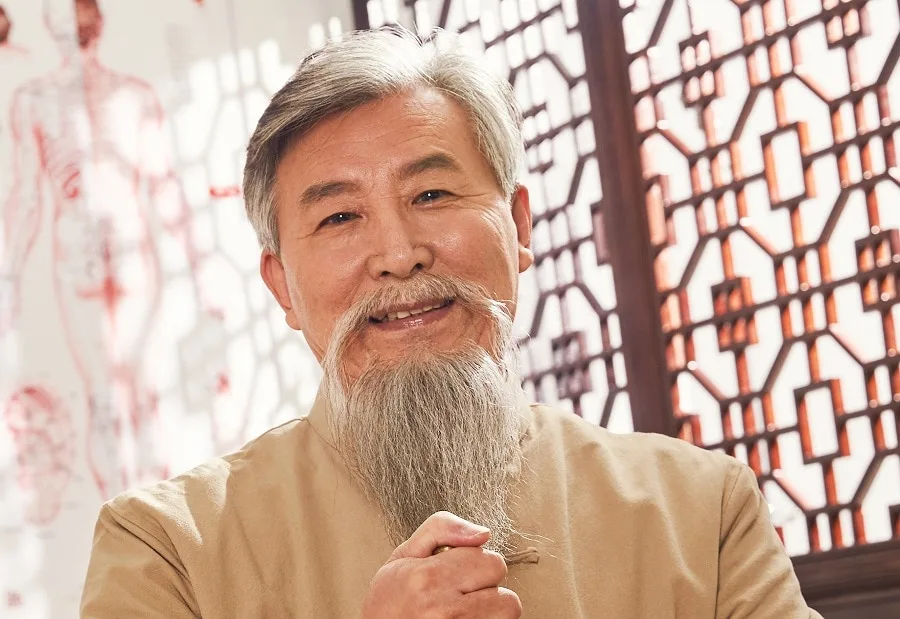 This style is characterized by its long, thin, and downward-curving shape. The classic appearance is typically worn with a beard, which helps to be seen as a symbol of wisdom and experience. It is most commonly worn by older men, as it is considered to be a more mature and sophisticated style.
#2: Neat and Short
It features long, thin mustache whiskers that extend down past the corners of the mouth. The ends of the mustache point downward to the chin. While it may take some practice to perfect, the Fu Manchu is a stylish and unique facial hair option of all time for young men.
#3: Horseshoe Inspired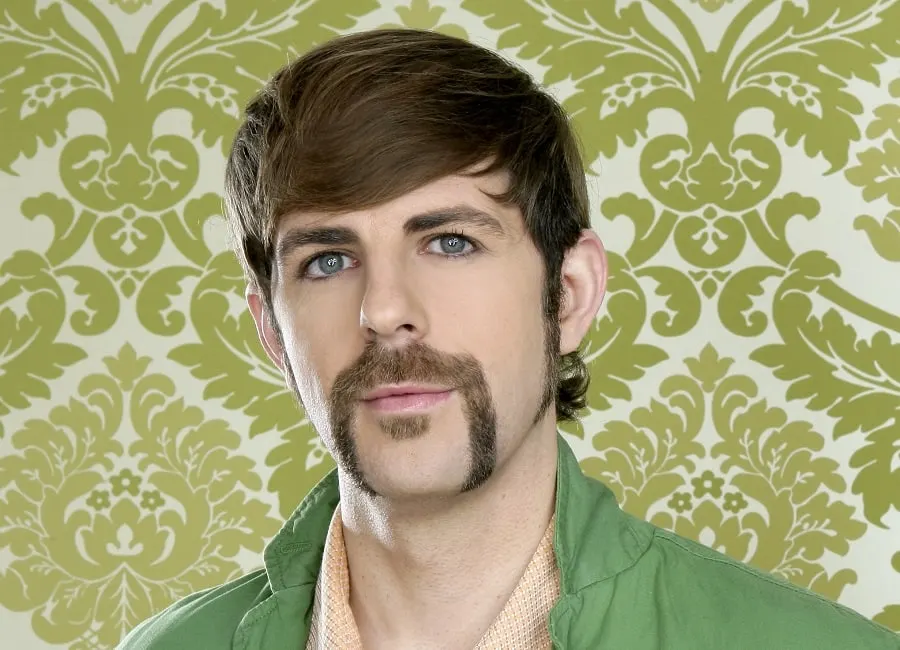 This style is very popular among young men who want to give themselves a more rugged and masculine look. And it is most commonly seen in men who are in their 20s and 30s. It includes a small patch of hair below the lower lip while the fu Manchu goes down just below the chin.
#4: Full Mustache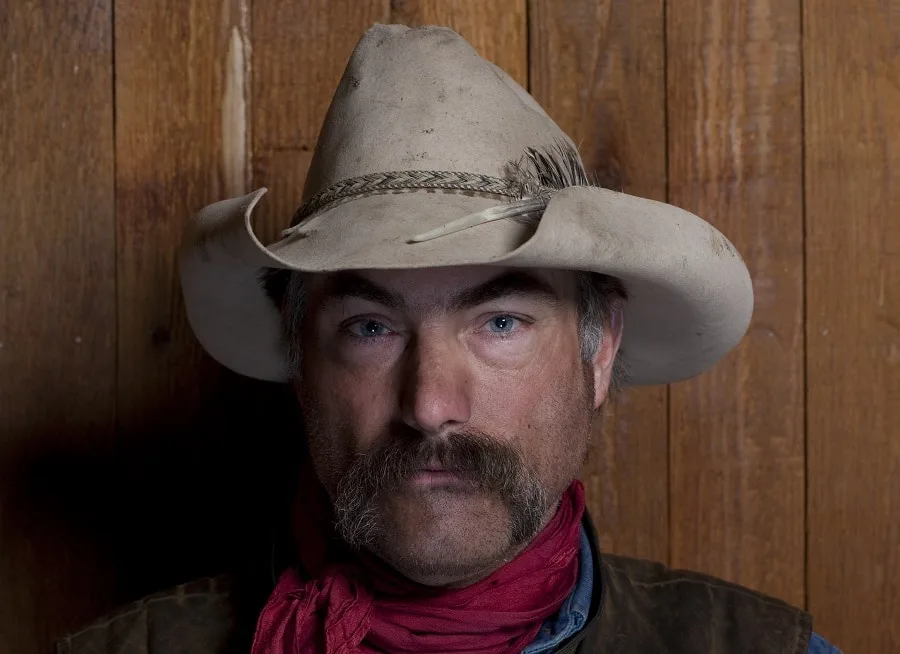 The full mustache style is a great choice for older men who want to add a touch of superiority to their look. It is characterized by its long, thick, and downward-curving shape. It is typically worn with a goatee or beard but can also be worn on its own.
#5: Fu Manchu + Soul Patch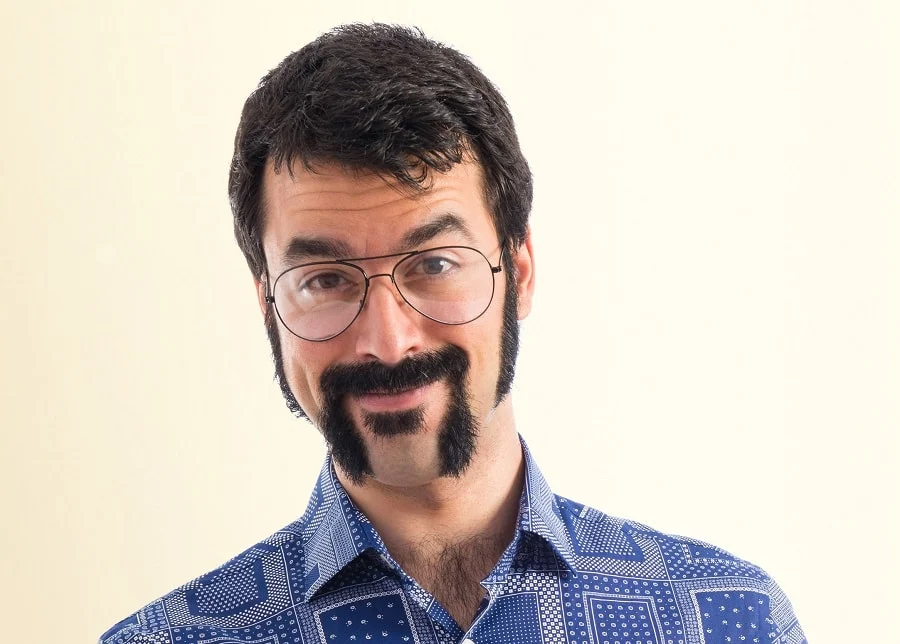 A thick, short fu Manchu with a soul patch is the perfect way to add a touch of mystery and intrigue to your look. To get this style, just keep your mustache up to the chin while growing a long sideburn. Whether you're rocking a suit or a pair of jeans, this style will always look sharp.
#6: Fluffy Manchu
This specific style is characterized by its thick, bushy growth and its long, drooping ends. With long hair, it is seen as masculine and powerful. People in their 30s suit best to this style.
#7: Long Twisted Fu
It is a very distinctive facial hairstyle that is often associated with Chinese villains. Also, the style is associated with a long ducktail beard, which eventually gives a carefree messy look.
#8: Blend with French Fork
The mustache is long and puffy that connects with a French fork beard while each fork hangs down below the chin. It is perfect for men in their 50s who want to make a bold fashion statement in cowboy style.
#9: Short Manchu
It resembles a sort of van dyke style while containing a medium-length beard on the chin. Also, the soul patch below the lower lip gives an arrogant look. This style looks good on mixed Asian people.
#10: Stubble Fu Manchu
Pairing a fu Manchu mustache with a stubble beard can give a unique look. It is medium and thick and hangs down just below the chin. However, it is commonly seen in Chinese people but can be worn by a white man too.
#11: The Original Fu Manchu Mustache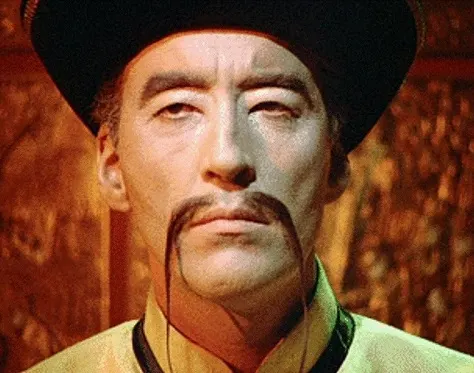 The original Fu Manchu mustache as sported by the fictional villain himself. The long thin mustache has long spindly tendrils which hang down past the side of the face. Follow this look and your homage will be instantly recognizable.
#12: The Extrovert Edition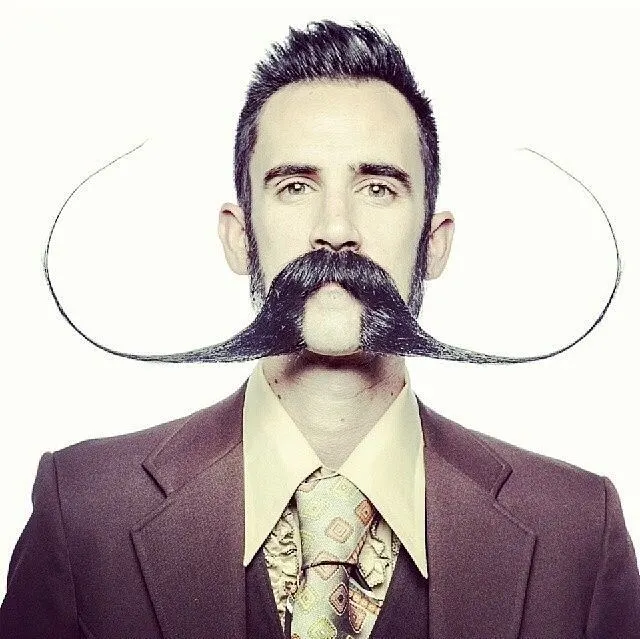 With this Fu Manchu mustache style, the long spindly tendrils have been heavily styled. Use a firm hold beard or mustache gel to style your facial hair into a really extroverted twirly mustache style.
#13: Fu Manchu Warrior Mustache and Braided Beard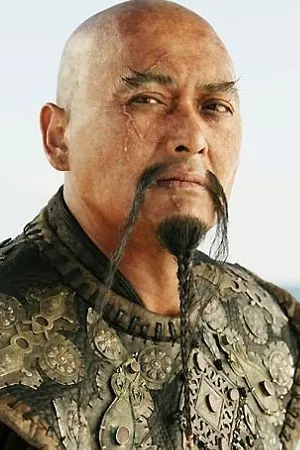 Mix a Fu Manchu mustache style with a carefully plaited warrior beard. These carefully plaited beards show a commitment to precision and personal care which is required from a successful warrior.
#14: Twisted Tendril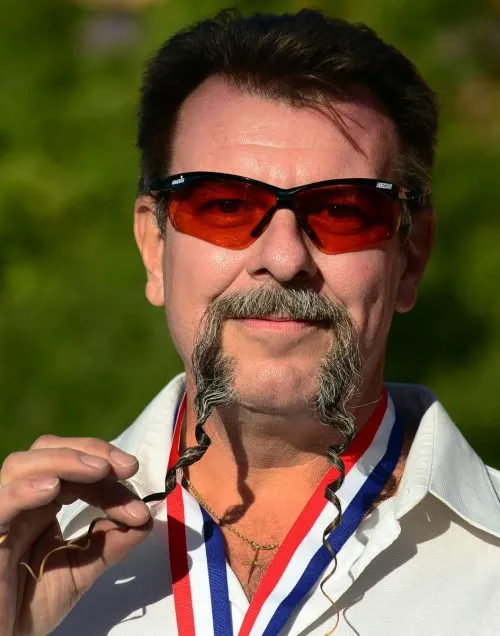 Give the Fu Manchu mustache a really unique look by trying out your own twist on this award-winning facial hairstyle. Twist the tendrils around a pencil and then apply the setting gel. When you remove the pencil, lovely spiral shapes will remain.
#15: Fluffy Fu Manchu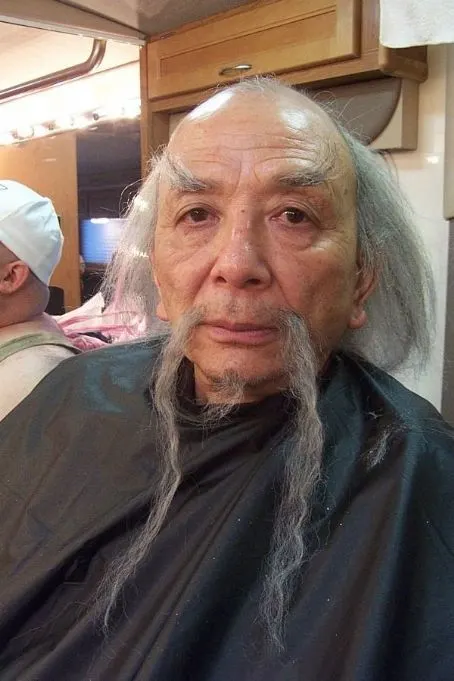 When people get older, their facial hair is likely to become more brittle and it can start to fluff up. For a wise old mustache style, embrace the fluffiness of your Fu Manchu tendrils.
Do you dare to wear a Fu Manchu mustache alone or even combining with a beard style you like? If not, you should check out some other fantastic beard styles ideas. There are loads of different styles and genres to choose from if you are searching for inspiration for your latest look.