The long beard is a trend that comes and goes, as it takes a real sense of style to pull off a long beard without looking messy. While long beard styles have made their way back into the hearts of many, a lot of men still don't know how to style them so that the look suits their face.
On the other hand, so many hipsters have adopted the style to a type of "classic woodsman" look which gives the beard a bit more of a polished edge.
So whether you're looking for some new styles to incorporate into your beard, or you're thinking of giving the long beard a try, we have handpicked top 80 long beard styles for 2023 and we are definitely sure you'll get the inspiration you are looking for!
Why Choose A Long Beard?
There is no stronger force than willpower. If someone wishes to get the glam of a long beard, that willingness is good enough to grow a long beard. Except for this willpower, one can consider a few things before going for a long beard.
Ask a few questions to yourself:
Are you patient enough to wait for a long beard for about 3-6 months?
Do you have a face shape that needs to be elongated?
Do you have time and the passion to maintain a long beard?
If all the replies are in the affirmative, then choose a long beard. Other than this, you will give up in the middle of nowhere. So choose a long beard style wisely so that you don't regret it in the middle.
How to Grow A Long Beard?
Let the beard grow naturally. Some people have a slow rate of growth. They can take the help of a biotin or beard growth supplement. Eating a balanced diet is a must as our body needs the energy to grow anything.
Be patient during the growth period. It will take months to grow a long beard. Apply beard oil to the hair regularly and trim it when needed.
Get rid of any straggly hair after every 7 days. Wash the beard regularly, comb it to guide the hair in the perfect direction. The most important part is being patient.
How Long Will It Take to Grow My Beard Long?
There should be no actual answer to this question. Because how long it will take to grow a long beard entirely depends on what length you want to grow and what's the growth rate of yours.
Generally, it should take about two to six months to grow a long beard. The natural growth rate of a beard is 2 inches per month. It may vary depending on the genetics, hormones, and lifestyle of an individual.
So the period you need to grow a long beard depends on some variables. But, on average, it takes more than 3 months to grow a full and long beard.
How to Pick The Right Long Beard Style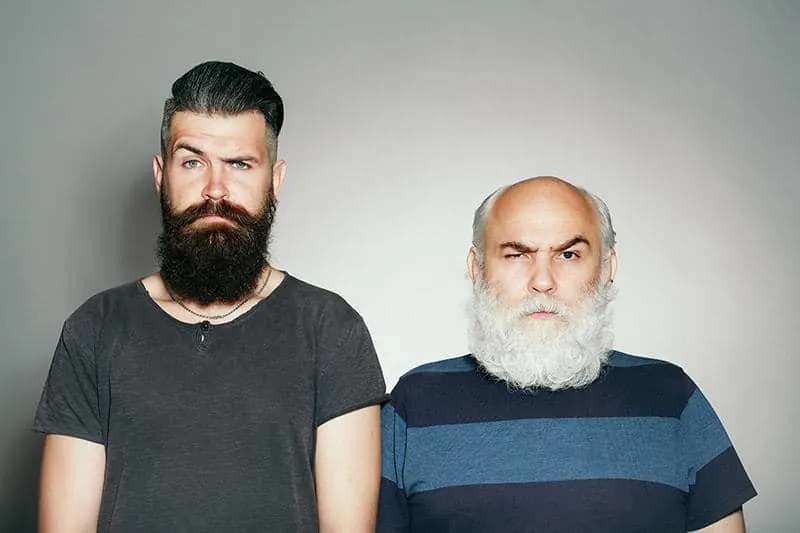 What style will suit you, this might be the burning question hovering in your head. The answer to this question mainly depends on two major facts about beard style. The two facts are the face shapes and the hair density and growth of the patron.
If the density is low, one should not go for those beard styles which require a good deal of facial hair. And, you need to be very careful about the face shape you have. The suitable face shapes for the suitable beard style have been given below.
Who Should Try A Long Beard?
Suitable Face Shapes: Rectangle, Triangle, Square, Diamond and Heart – all these face shapes look long and don't need the help of a beard style to get an elongated look.
But, oval faces and round faces make your face appear short. So they need the help of a long beard to make the face look longer.
The square shape needs a long beard the most. It will elongate the shape of the face of the patrons.
So, oval, round, and square face shapes are the most suitable faces to be adorned with a long beard.
How to Maintain Your Long Beard Properly
It's not enough to let the beard grow long without any maintenance and care. You will know how to maintain the long beard properly from the below points.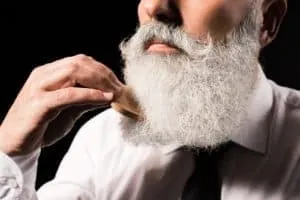 The first thing to do is trimming regularly. How often you should trim depends on the growth of the hair. Delay in trimming may make the beard look a bit unkempt.
One must wash the beard at regular intervals. Beard is very dust friendly, it holds dust in between the hair strands. So washing the beard at least twice a week is a must.
Apply beard oil in order to get a healthy beard. A long beard doesn't get the proper nourishment from natural sebum oil. So, external beard oil is very much essential in this regard.
Styling largely depends on how one trains his beard. Train the beard in the desired direction to get a perfect beard style. You can use a comb and beard wax while guiding the beard.
Though we are talking about beard style, never forget the role of a mustache. A mustache can change the look of a beard in many ways. So give attention to mustache styles too.
The below video will help you groom the beard in just a minute:
Best Long Beard Styles
These beards are for men who don't wish to sport an obnoxiously long beard. While these are considered "short" to some, a lot of men who aren't used to wearing their beards anywhere past their chins would find these styles to be 'long'. Here are a few short long beards to try out if you're interested in letting your facial hair grow out.
1. Long Goatee with Bushy Mustache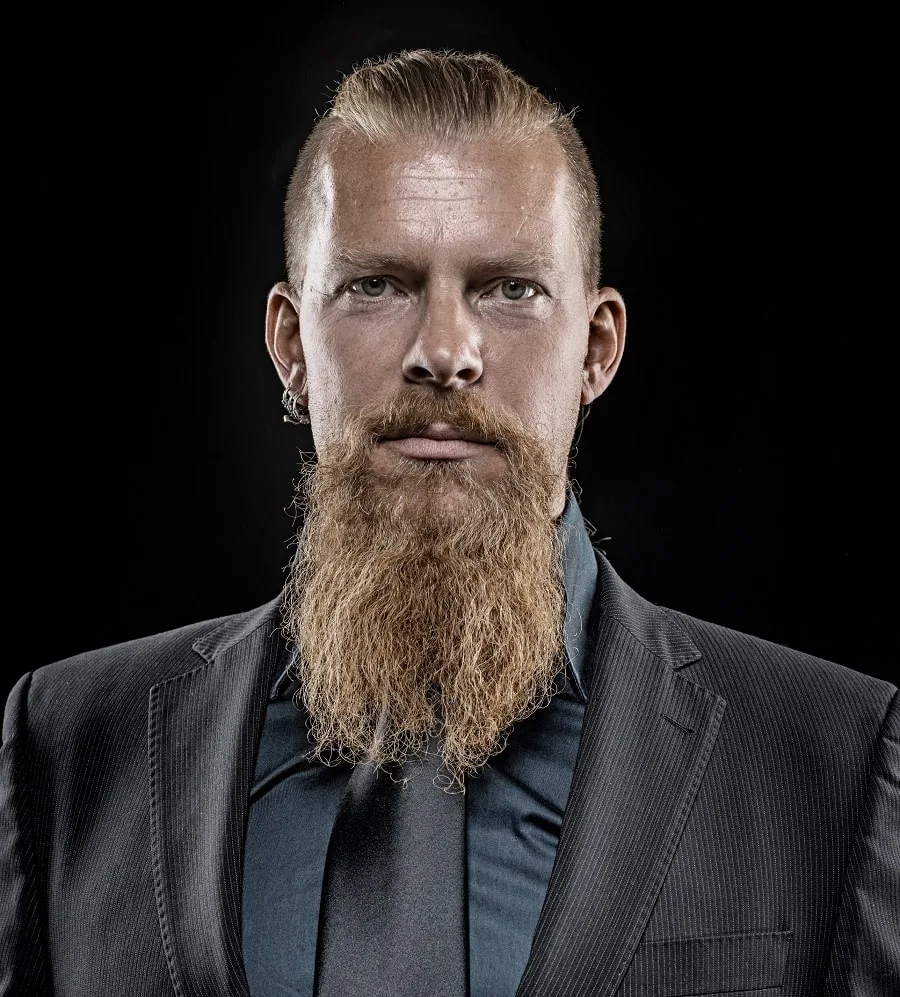 A common Viking-style beard that people will grow out is a long goatee without the beard from the sides. The beard especially works if you have short hair and a wavy beard.
2. Boxed Beard with Edges Dyed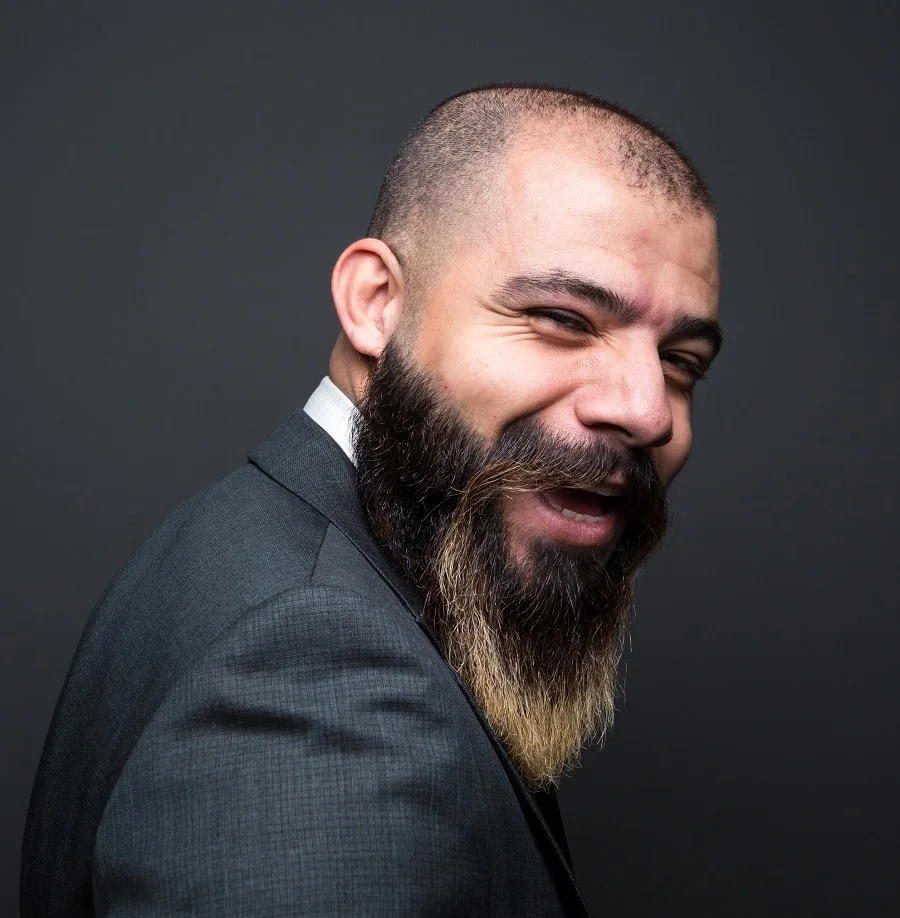 You can even get creative with how you style your beard by dyeing it. You can either dye the mustache a different color, or you can dye the edges of the beard to give it a unique look.
3. Long Red Beard with Imperial Mustache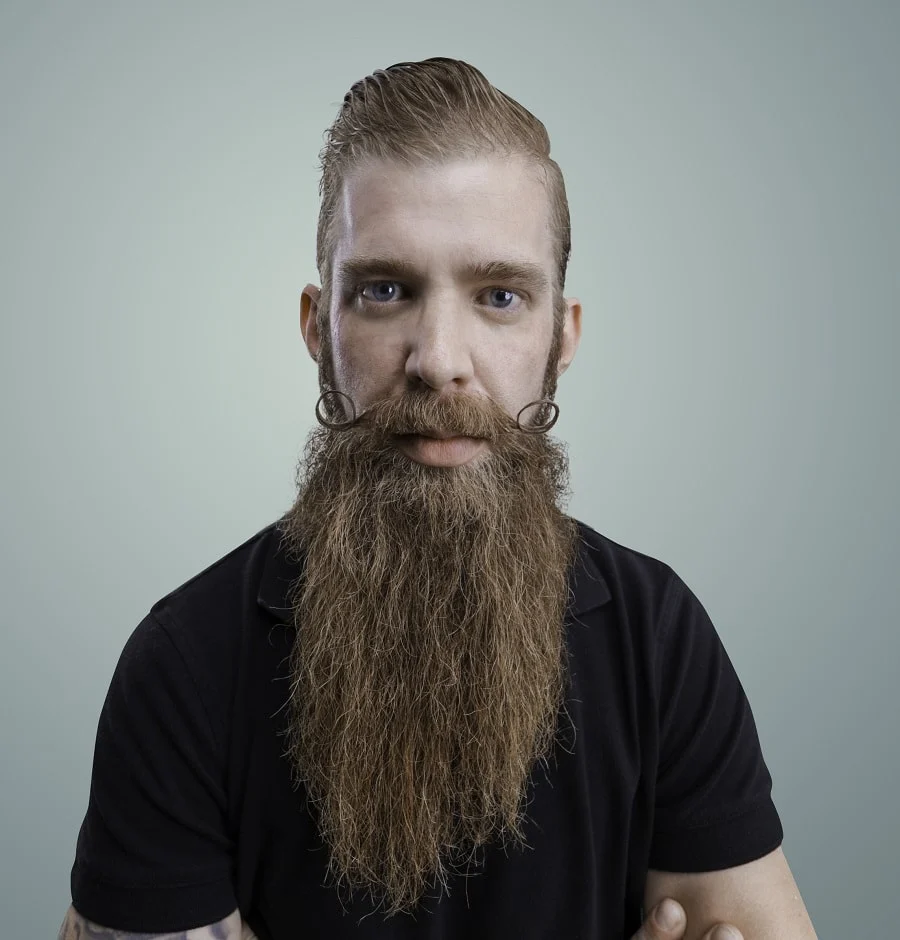 An imperial handlebar mustache can send a powerful message and, when paired with a trimmed and shaped beard, make for an excellent combo that will go well in all situations.
4. Gray Scruffy Ducktail Beard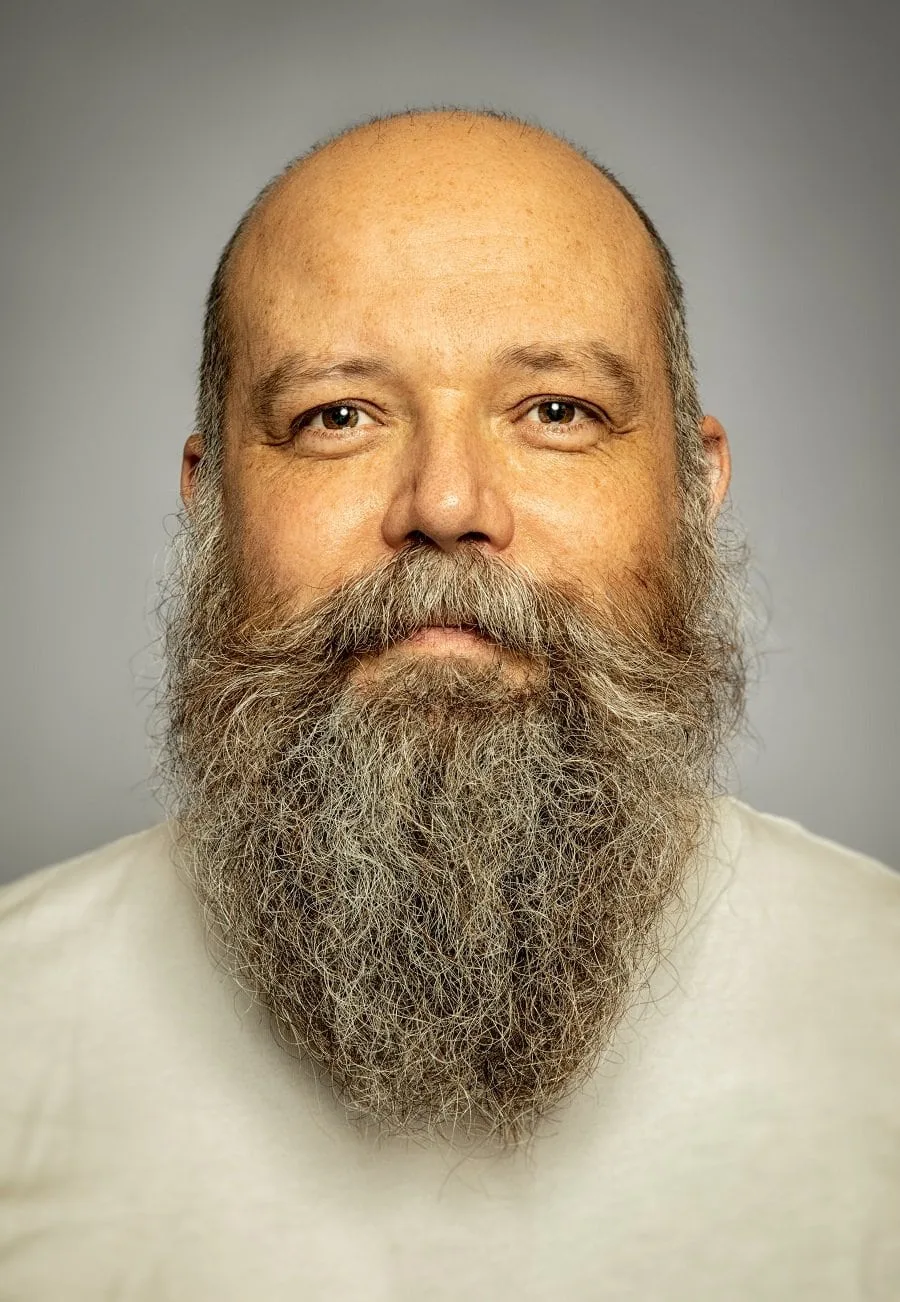 Flaunt those grays in a scruffy gray ducktail beard where the sides of your beard flow down to the chin, but you want to still maintain that messy look by letting that beard grow out and not trimming the cheek and neckline.
5. Waxed Long Beard made into Curls
Want a beard style that's a little out there? Well, wax that beard into curls for a fun look that you can pull off at fun events.
6. Long Goatee with Handlebar Mustache
The long goatee has been getting much attention recently for its unique Viking look and versatility. Of course, the only thing that makes this beard better is a handlebar mustache.
7.Gray French Fork with Thick Chevron Mustache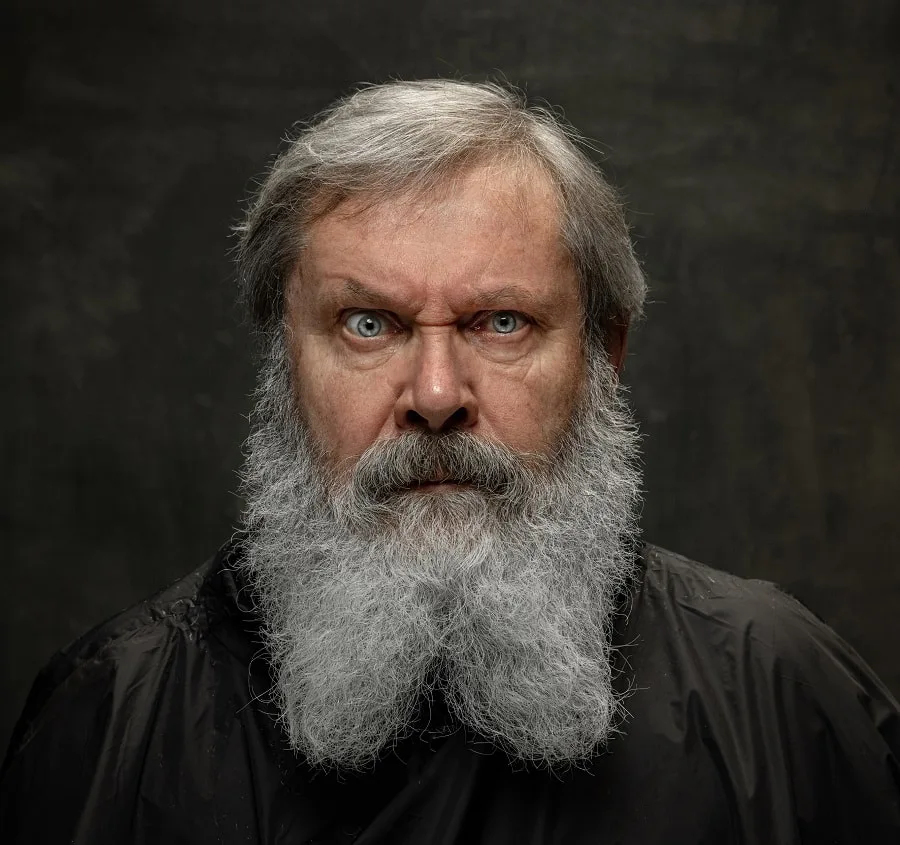 One of the best types of long beards you can experiment with is the French Fork, which can be very satisfying to pull off with the right mustache. A thick chevron should fit nicely with a bushy beard.
8. Long Goatee with Extended Mustache Ends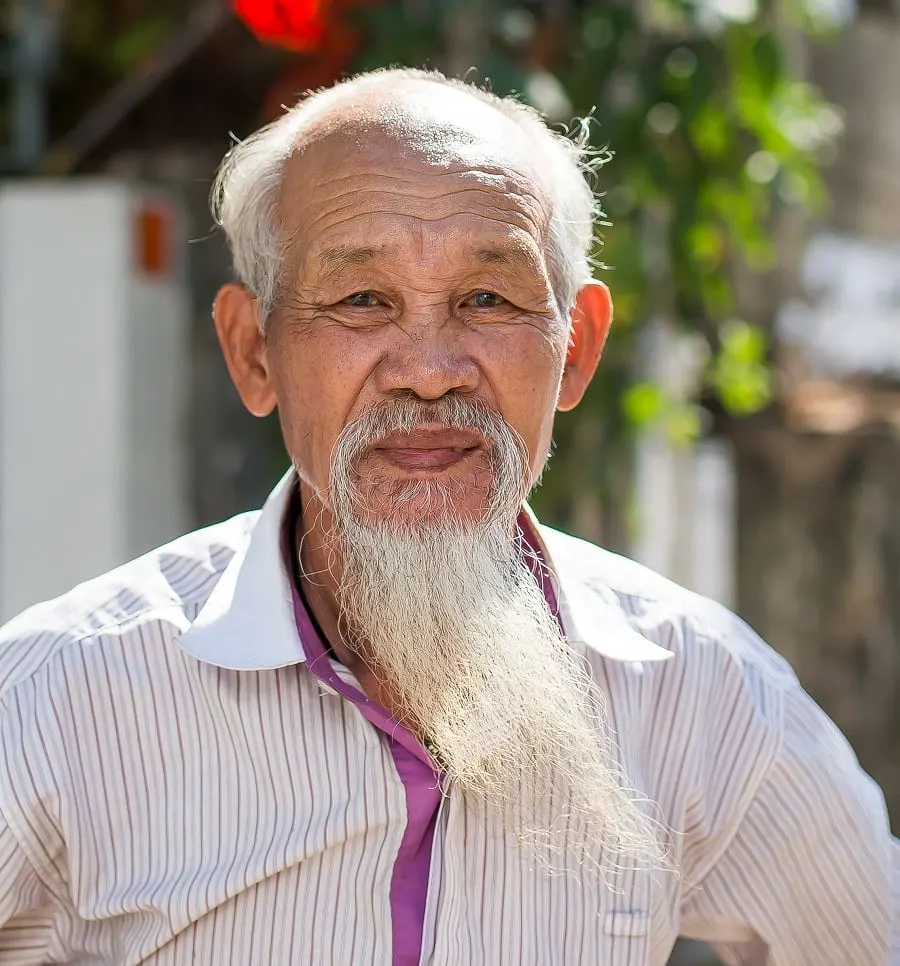 You can also pull off the long goatee if you have straight hair, which can allow it to flow down even more. And for a more consistent look, you can trim the mustache from the middle but let the ends flow out.
9. Braided Viking Beard with Trimmed Mustache
If the long goatee isn't working out, then you can embrace the purest Viking beard with a single long braid that can make it look a lot sleeker. Tying the beard into a braid will be the real challenge, but you can also accessorize it.
10. Multiple Braids for Viking Beard
If you don't want a single braid on your beard, then you can have multiple small ones that you can fit with rings. If the braids don't cut it, then you can also get dreadlocks.
11. Short hair with a long beard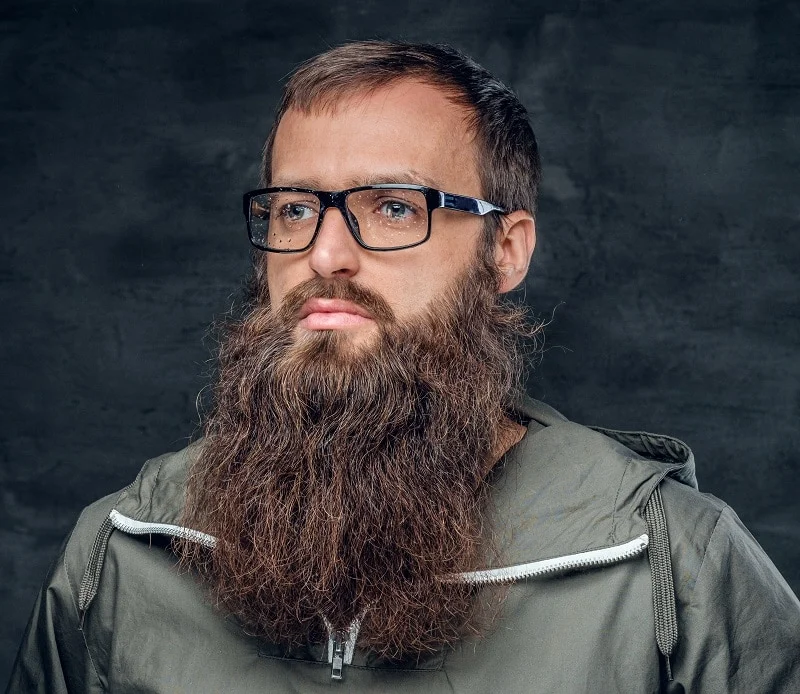 Long beards are perfect for those who are on this journey of growing beards for the long run.
Nonetheless, not all long beards are for lazy people. Fortunately, this one is. You do need to keep a defined cheek line and trimmed mustaches, but all you need to do is grow out the rest of your beard, including the sideburns.
This beard style is also known as the box beard.
12. Long red beard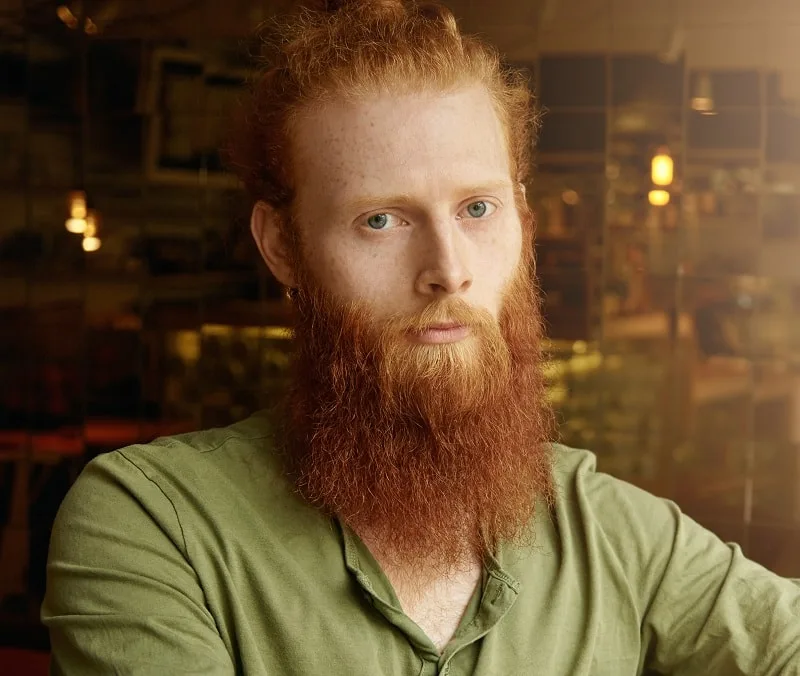 If you're naturally a redhead, you should give this long beard a shot. It doesn't require much work. Apart from keeping a well-defined cheek line, all you need to do is let everything grow naturally, including the mustaches.
The beard below the jawline, growing out of the neck is given slightly more preference when growing out.
13. Long grey beard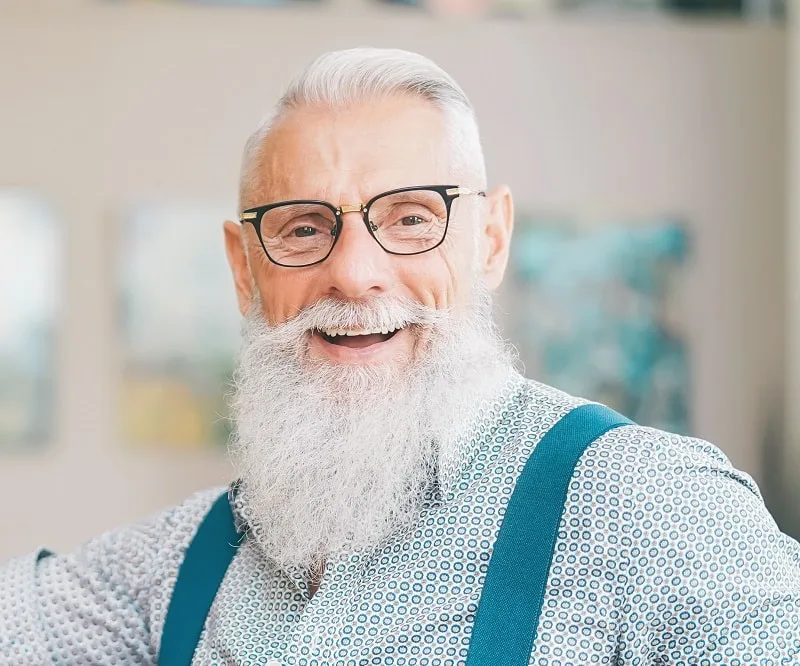 You can easily rock the long white beard as it's a widely popular and beloved beard style because of its association with Santa.
The sideburns are slightly shorter than the rest of the beard. The beard as a whole has a round shape, and the mustaches are nicely trimmed and shaped into pointy ends using regular mustache wax.
14. A long curly beard
Curly facial hair should never discourage you from keeping a long beard, just as this picture suggests.
The cheek line is well defined and the facial hair above the jawline is trimmed shorter than the facial hair below the jawline, which is allowed to grow out naturally.
The mustache is kept nicely trimmed and looking clean.
15. Long beard with no mustache
If you've got uneven beard growth around your face, maybe growing a long beard without a mustache is the right path for you.
Just keep everything growing naturally as this beard style does not require any maintenance other than shaving your mustache from time to time.
16. Long beard for black men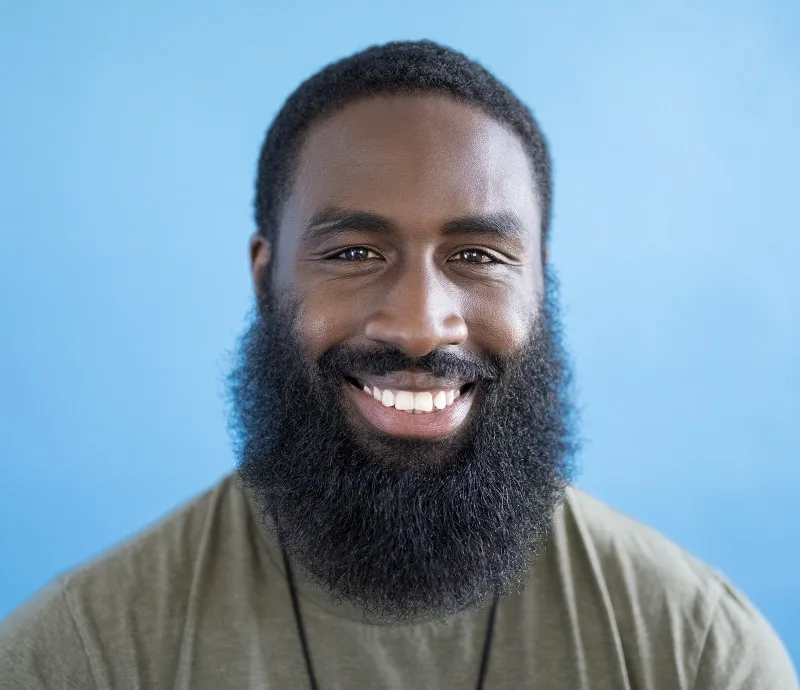 Facial hair is difficult to manage for a lot of black men out there. If you've got deep and dense facial hair, growing it out all naturally without even a defined cheek line is one of the hottest long beard styles out there.
Keeping the beard in a rounded shape is a plus. You can just leave that up to your barber, though.
17. Asian long beard
Some Asians have commonly been discouraged from growing long beards because of their thin facial hair and patchy beard. If that's you, a long neck beard grown naturally and connected to a natural sideburn with mustaches could be the perfect style for you.
18. Long beard with mustache
This style is also known as Daring to be Bold. It's a work of art. The beard is grown naturally all the way up to the chest. It's pointy at the end. The sideburns are tapered and faded to mix with a faded hairstyle.
The cheek line is well defined. It's one of the best beard styles to show off your mustaches with as well.
19. Long beard with beads
A long neckbeard is one of the best beard styles for those with patchy beards. Combine them with beads and a well-trimmed mustache and you've got a unique beard style just perfect for you.
20. Long beard for old men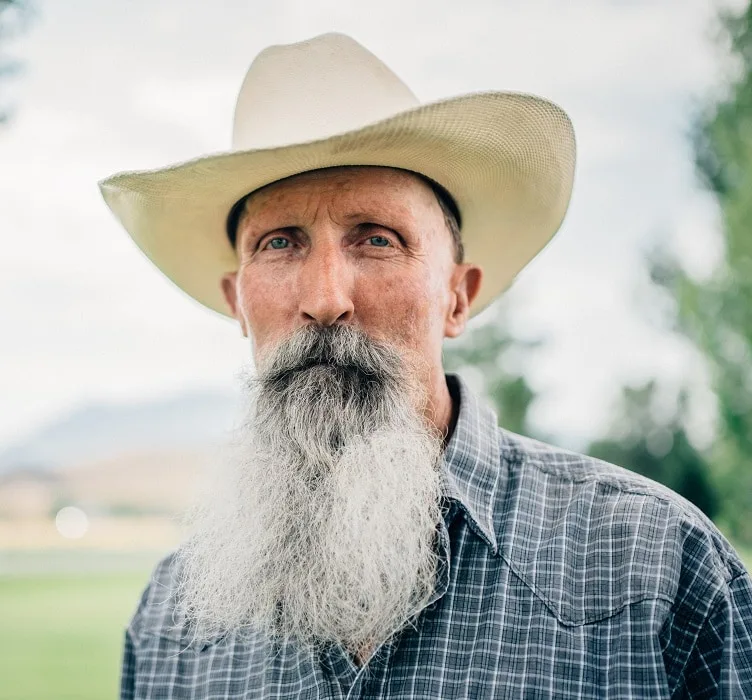 This beard style is a combination of a goatee and a long beard. The sideburns, cheeks, and neck area are clean shaved while the beard in the chin and lower lip area is given free rein to grow.
If you're going for similar mustaches as this style, you might want to look into specific mustache styles and care routines for them as it takes a while to shape them like this.
21. Long colored beard
Any long beard style can be colored in any way the wearer wants it. Coloring them in different levels and coherent colors might just look mind-blowing. If you're courageous enough you could give this style a try.
22. Long beard dreadlock braids
This is a really cool beard style to pull off. The cheek line is defined really low and everything above it is completely clean shaved, including the sideburns.
The facial hair below the chin and jawline is dreadlocked and braided while the hair above the jawline is trimmed into a full beard.
A pencil mustache is the perfect addition to this style.
23. The Boss Long Beard
As the name suggests, it's a beard for a big burly aura. The sideburns are slightly tampered. The mustaches seem to be a combination of the walrus and the cornrow style.
24. The extended goatee with a long beard
All this style requires is growing an extended goatee with a mustache and letting everything below the mustaches grow out.
Shaping the long beard goatee into a pointy shape can make the beard look even more badass.
25. The Wave Long Beard
A thin beard is always underestimated, but if grown out into a long beard can be one of the best-looking natural long beards out there. A good combo with this beard style is the Walrus mustache.
26. Larger than Life
The larger-than-life long beard is a look of strength and toughness. It's one of the classic lumberjack, outdoorsy beard styles that a lot of other long beard styles lack.
27. Multiple braids with beads long beard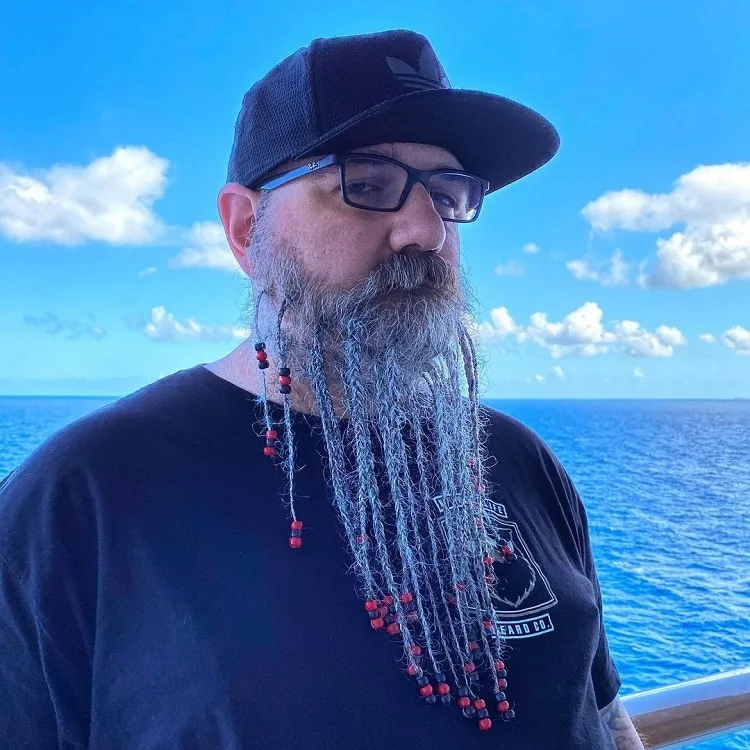 If growing a long beard wasn't enough for you, take it a step further by braiding them with multiple beads. The adventurous vibe from this look cancels out any other braided beard styles out there.
28. Small braid on long beard
You don't have to braid all over your beard. Sometimes a simple braid enough. Just grow out your beard to a long beard and keep your cheek line well shaved.
29. Accessorized Braiding with long beard
This beard style literally combines multiple beard styles. Right off the bat, you can spot the long beard, parts of it braided with accessories and a walrus mustache. This is one of those beard styles that gives shows toughness from a mile away.
30. The Hippy Hipster Long Beard
The Hippy Hipster is a look that requires absolutely no oversight on the beard other than the regular beard care routines. It's grown out as long as possible into a straight line.
A prominent pointy walrus mustache is a good addition to this style as well, but you can keep a different mustache too.
31. The All-In Long Beard
The All-In long beard also requires no maintenance. Stray facial hair is also allowed to grow giving the beard a completely natural outline.
32. The Faded Long Beard
A faded long beard is usually twinned with a faded haircut, hence the name. Even though it's grown out long, this style is not given free rein.
The cheek line is well-defined, the mustache is nicely trimmed, the beard above the jawline is trimmed as well, and the rest of the long beard is nicely waxed to maintain this shape.
33. The Wavy Larger than Life Long Beard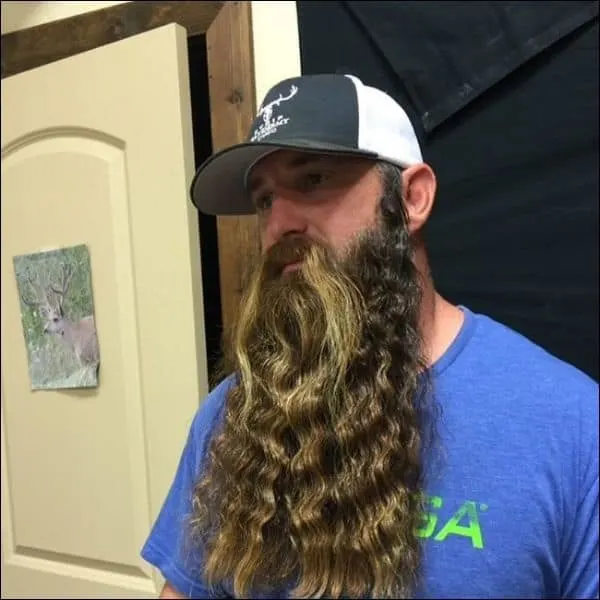 A naturally curly beard looks magnificent when combined with a larger than life long beard. Shaping those curls into waves is one more step to looking absolutely out of this world.
34. Larger than Life Long beard with extended mustache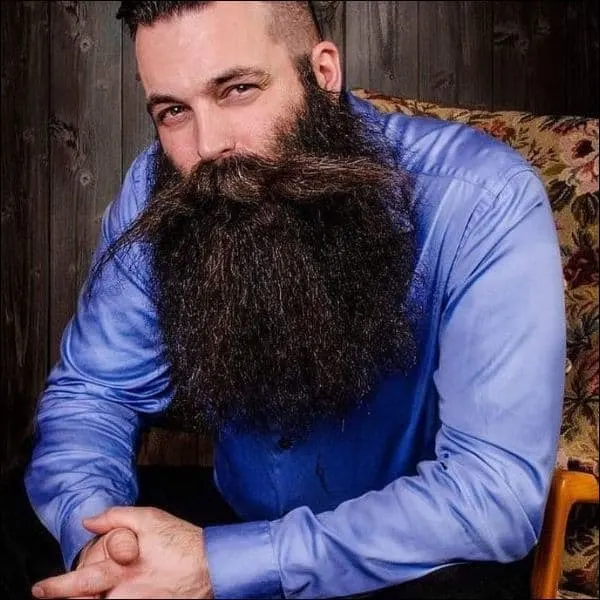 It's one of those deep and dense beard styles that's allowed to grow as long and as wide as possible. But you could also combine it with an overly extended mustache as well.
Growing the beard is easy though. Shaping this specific mustache is going to take a lot of work.
35. Polished but Gruff
This full beard is a shorter variation of the long beard, reaching right above the chest. Allow the beard to grow out fully, and trim the hair down with a pair of scissors in order to give the hair a more uniform shape.
36. Boss Man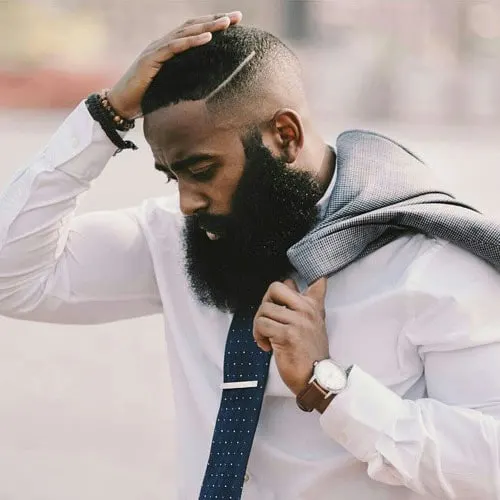 This long beard is another moderate length and features faded sideburns and a trim outline. Coupled with a prominent side part, this beard adds a sense of simplicity and effortlessness.
37. Picture Perfect
This beard reaches the chest and offers a hombre appearance as the roots fade from dark gray to white. Featuring full sideburns that extend up into a short haircut on the side of the head, this style is best suited with a perfectly comb over fade haircut..
38. Razor Sharp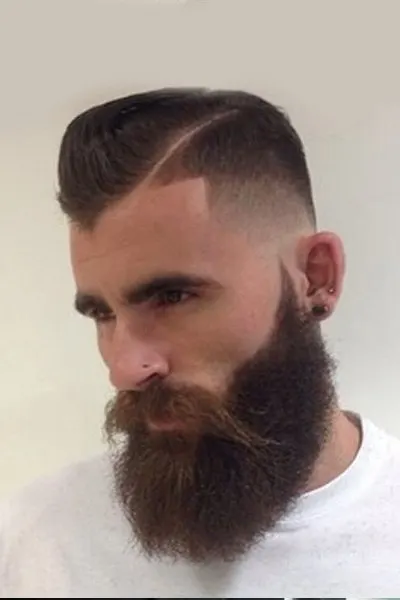 This beard has been outlined and styled to perfection, featuring clean lines and a beard that has been trimmed down to a uniform length.
The key to this style is leaving the mustache lengthy and slightly curled at the ends to give the beard more texture and style. Coupled with a very prominent side part and side comb, this is definitely one of the sharpest versions of the long beard.
39. Uniform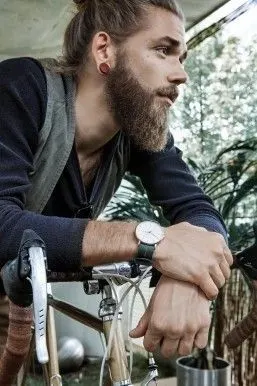 Here's a chin-length beard that has been trimmed down so that both the beard and mustache are the same length. This gives the beard a slight sense of uniformity and polish that wouldn't be present if the hair was left scraggly.
40. Woodsman
This beard has been grown out fully and trimmed down to a more uniform length. The sideburns have been thinned out and faded up into the sides.
The key to this look is the overall identical coloring job, giving the beard and the hair a very seamless and polished appearance.
41. Outline is Everything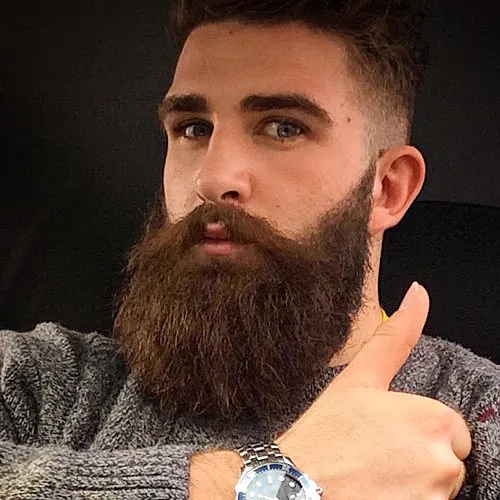 The key to this great beard is the clean outline that was achieved. While the hair has basically been left to grow as it normally would, the beard has been outlined to give the look a little bit more polish.
42. Bush and Coif
Featuring a stylishly trimmed coif, this unruly beard sets a balance between order and dysfunction.
While the beard is left disheveled in appearance, the fade on the sides and neatly combed hair make it apparent that it has been left this way on purpose.
43. Carefree
This look requires little to no effort in terms of styling. Just let the beard grow as it naturally does and allow the hair to do the same.
You can add a side part to the hair and comb it down in an effort to clean the lookup, but since this is a more effortless style, the less you do, the better.
44. The Burly Gentleman
This combo features a very disheveled beard coupled with a perfectly outlined and styled coif. If you're looking for a natural beard style to sport with your sleek hairstyle, this could be one way to incorporate it.
Just let the beard and mustache grow out to the same length, reaching the chest, and comb it out to discourage tangling.
45. Large and in Charge
This is a longer variation of the short-long beard. To achieve this look, grow out the beard and mustache fully while maintaining a trim outline.
Be sure to trim the mustache so that it's a bit shorter than the beard, and curl it up with some beard wax.
Longer Beards
These beards would be what most would consider "long" beards since they are grown far beyond moderate length. While these styles are only for those who are able to achieve impressive lengths when growing out their beards, there are some beards featured at moderately long lengths.
46. Two-tone
This lengthy beard features an ombre-type coloring that may or may not be natural. The beard and mustache area is colored at the roots and gray toward the middle and ends.
To achieve this look, either allow the gray in the beard to grow out and just color the roots, or bleach the middle and ends of the beard in order to color it gray.
47. Faded
Here's a medium length full beard which features faded sideburns and a curled mustache. In order to achieve this look, allow the beard to grow out and fade the sideburns.
Trim the beard so that it's relatively the same length, but trim the mustache shorter in order to achieve a more modest curl. Finally, using curling wax, curl up the ends of the mustache.
48. Straight to the Point
This is a long beard that features a straighter look. In order to achieve this look, comb through the beard thoroughly in order to remove all tangles.
Then, using a flat iron, straighten the hair on a low-heat setting (200° F) in order to straighten the beard without fully removing its texture of it.
49. Rebellion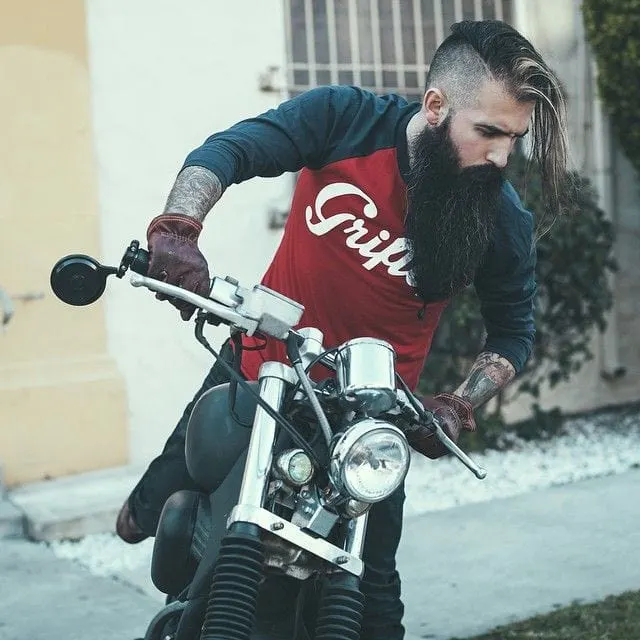 Here's a full beard that thins out and fades as it extends into the hairline. In order to achieve this look, grow the beard out fully and trim the hair so it's shaped and relatively the same length.
The key to this style is the cleanly trimmed outline, so be sure to keep the lines neat.
50. Larger than Life
This beard is a full look that includes tapered sideburns and a natural outline. In order to achieve this beard, grow your facial hair out fully and comb it out. Then, trim the sideburns in order to give the beard a tapered effect.
51. Wave Effect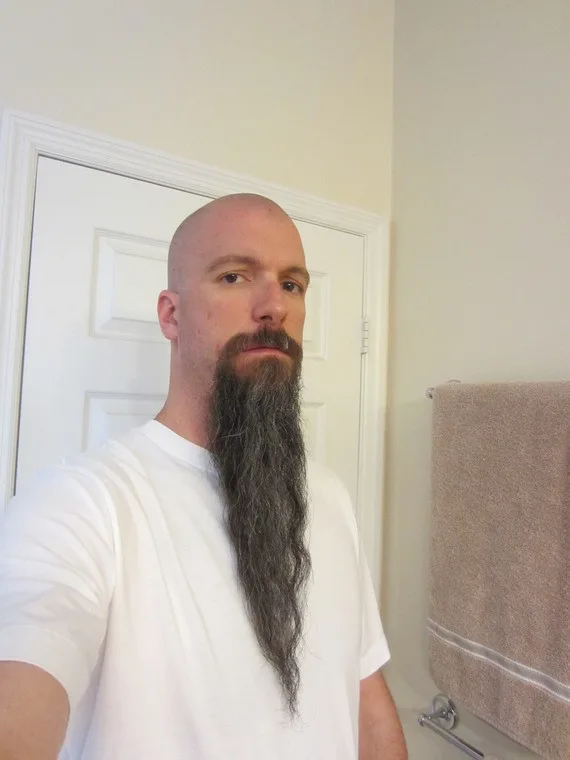 This beard features a goatee with a wave pattern to it, which is easily achieved by either braiding or twisting the beard and letting it set overnight.
Then, unbraid the beard and fluff out to remove any gaps to give you that wavy effect.
52. All In
Here's an impressively full beard that features a very natural outline. In order to achieve this look, let the beard grow out as it naturally does and comb it out in order to create a fuller look.
53. The Hipster
This last long hipster beard style is a more polished version of the long beard, featuring a neatly combed coif. While this look still offers a bit of a carefree feel, it still manages a perfect balance between polished and effortless.
54. Long Beard with a Blad Head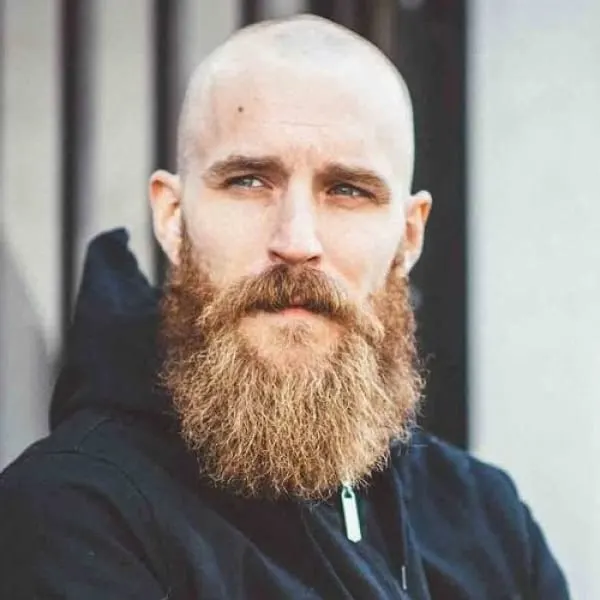 Bald-headed people are always confused about the right pick of the beard style. They are in a fix while choosing the best beard style that will suit them. A long beard can bring an end to this confusion.
55. Ultra Long Beard
Let the beard grow long till the last bit of your patience. This type of beard is impossible to get for impatient people. A beard will take at least three years to get this giant length.
56. One-Sided Hair
A long beard can get the best outlook with the help of a compatible hairstyle. The hair is combed sideways and the beard is full and thick. An earring will make this beard look more beautiful.
57. Wedding Look
Though long beard is not the right thing to wear in one's wedding, one can get a beard just like the picture. The beard is trimmed and groomed so delicately that it will rock the wedding party for sure.
58. Ginger Beard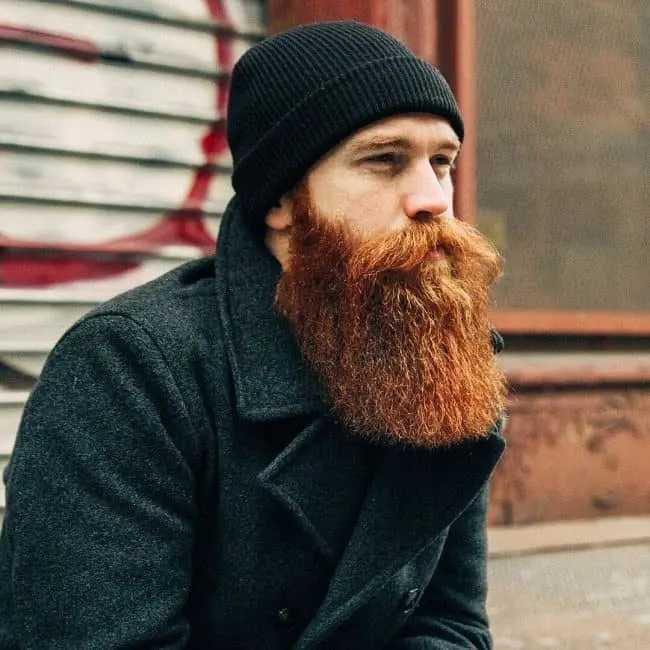 Ginger Beard is gifted to a few lucky men. Don't hate it if you have a ginger beard. A long and full ginger beard will look amazingly gorgeous on your face.
59. With Accessories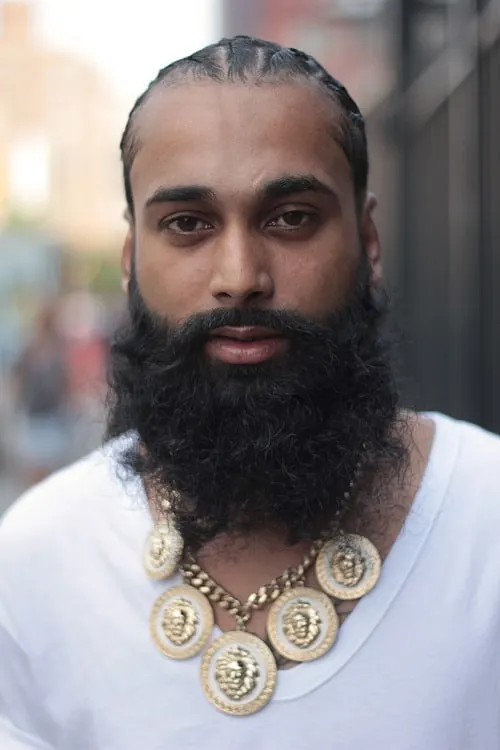 If you have the knack for using jewelry or accessories. try this beard style. A pendant and a long beard look exceptionally beautiful.
60. Expressive Handlebar
A handlebar mustache can be the best companion to a full and long beard. Let the hair grow long and take care of the mustache so that it takes the shape of a handlebar. Using a wax will help you get a better shape.
61. Long Beard with Long Hair
A hairstyle is a great way to stay stylish and trendy. Don't worry about the beard when you have long hair. A long beard will do the best to make your long hair look sexier than ever.
62. Faded Beauty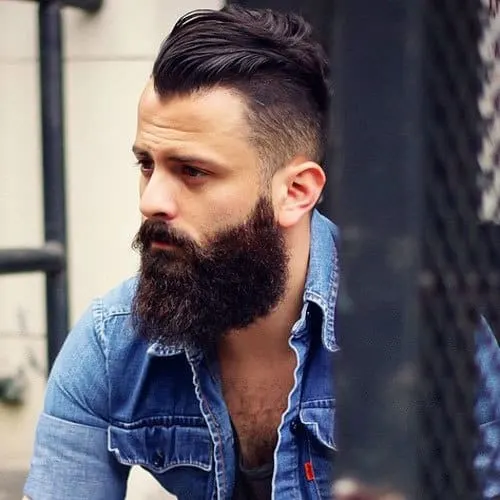 The sideburns of the hair get connected with the beard just below the ear. It looks amazing if there remains smooth and even transitions over the connection. A long beard looks beautiful if it is faded correctly.
63. Long, Full & Black
If you want to show off the ability to grow a beard, try this one. This is a long and thick full beard having a black color that looks manlier than before.
64. Blonde Beard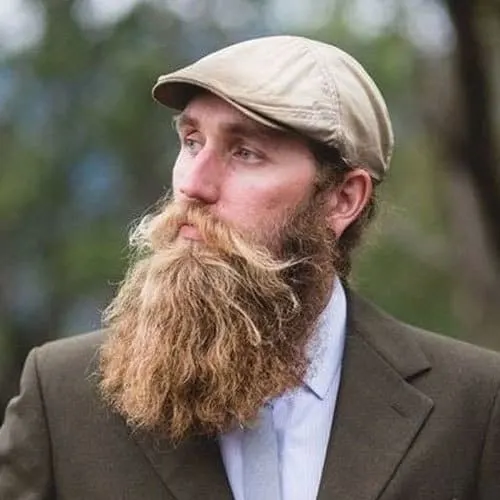 Let your beard grow to a decent length. Though this beard looks a bit unkempt, you can comb and apply beard oil to make it look like a well-groomed beard. A blonde beard and mustache will look great if you can carry the style rightly.
65. Well Maintained Long Beard
Check the neckline and cheek lines regularly to get a neat and clean full beard. A long beard needs more attention than a short beard. The straggly hair needs to be trimmed regularly and the lines should be very sharp to get this type of beard.
66. Full to the Brim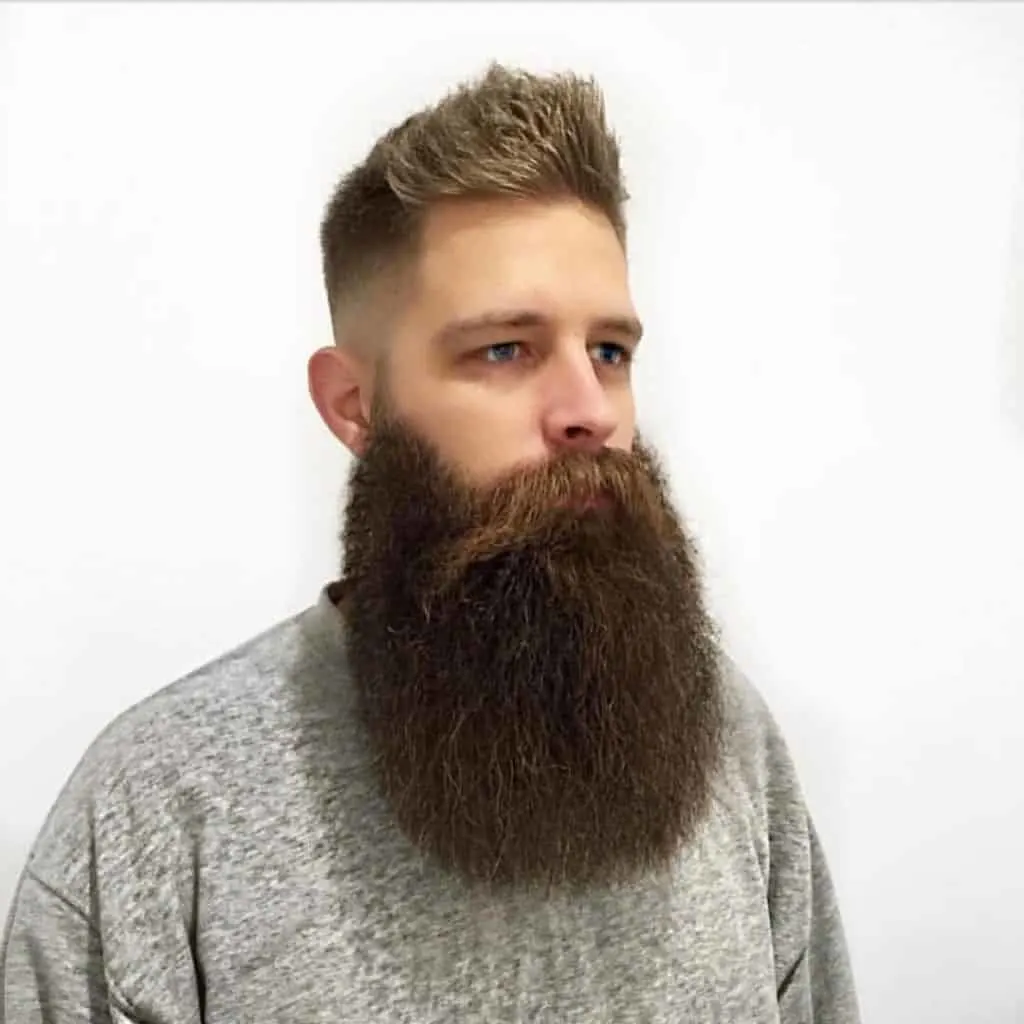 Let's show the people what you've got. Let the beard grow as long as possible. This type of beard style needs a large amount of facial hair with a healthy growth rate. If you have the ability to grow a beard like this, let the beard become full to the brim.
67. Rich Goatee & Mustache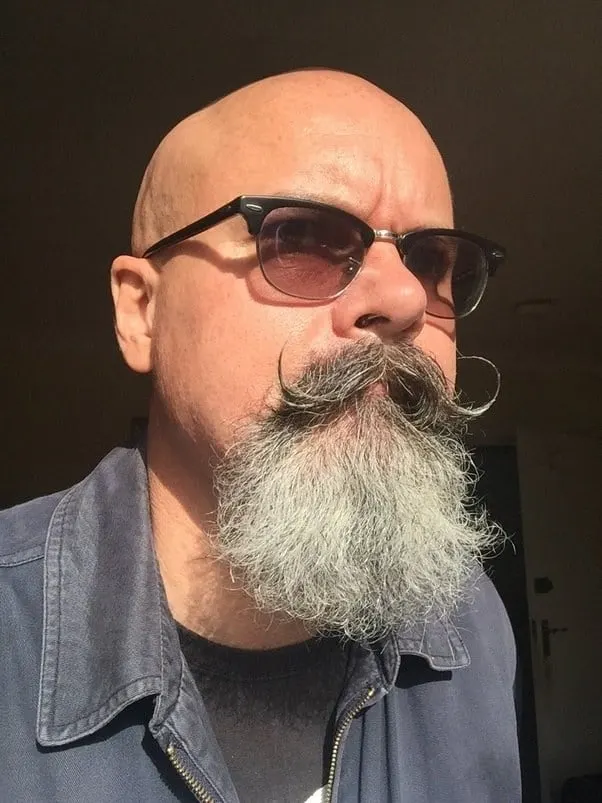 Goatee beards are some of the best beards guys are running after. This beard is so trendy and obvious that people who want to stand out in the criowd will love it. Let the goatee grow along with the presence of a handlebar mustache.
68. The Champ
If you have ever wished to be a beard champion, get inspired by this beard. You have to be patient enough to grow and maintain beard like these. Only them a beard champ will rise in you. So, get ready with sheer determination.
69. Viking Beard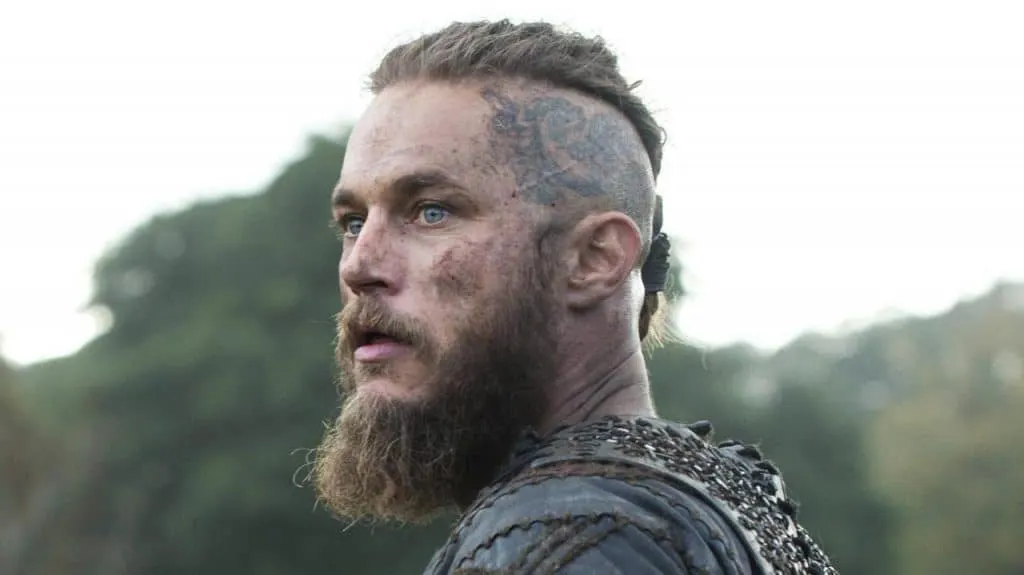 Viking is a popular TV series. Most of the prominent characters of this series have a long beard. One can be inspired by his favorite character. Here we have presented Ragnar Lothbrok from the Vikings. Shave the hair off from the sides and keep the beard long to get this style.
70. Real Dashing Look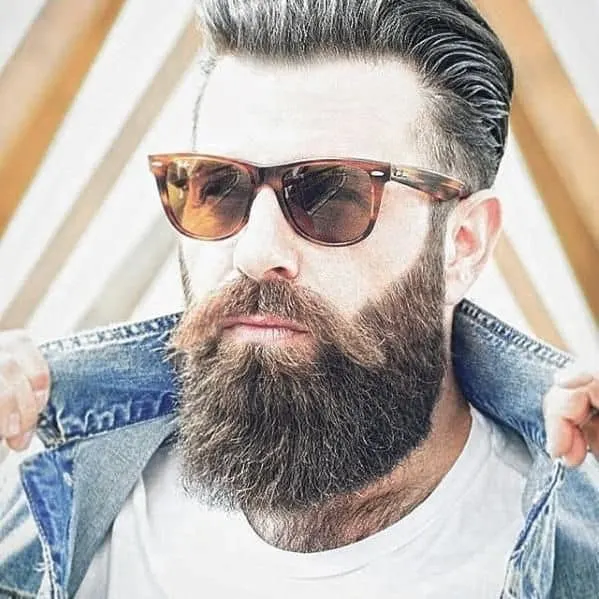 A complete and dashing look doesn't rely only on beard style. There are some other fashion elements too. Hairstyle, attire, and attitide help a guy look the best. This is that kind of dashing looks which can turn the head of anyone.
71. Glorius Gray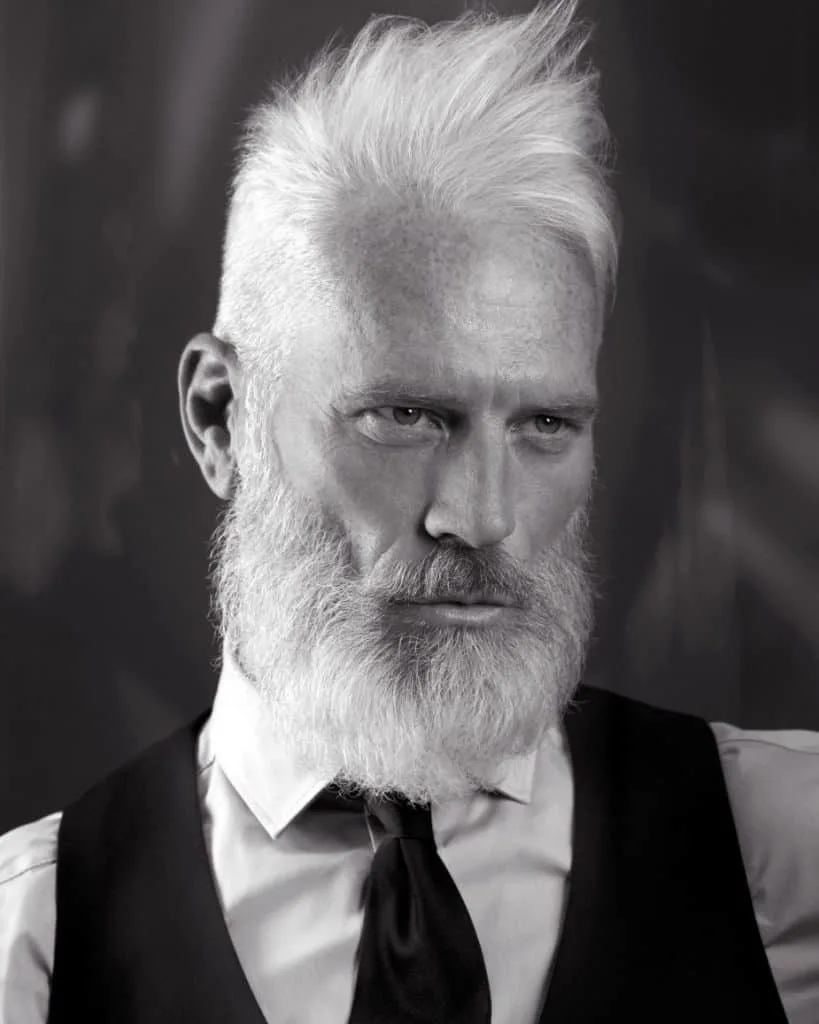 Don't feel low if the hair is turning into gray. Rather use the gray hair positively, let it grow long and make the best use of gray glory. Gray hair and beard jointly can produce an attractive outlook.
72. Artistic Black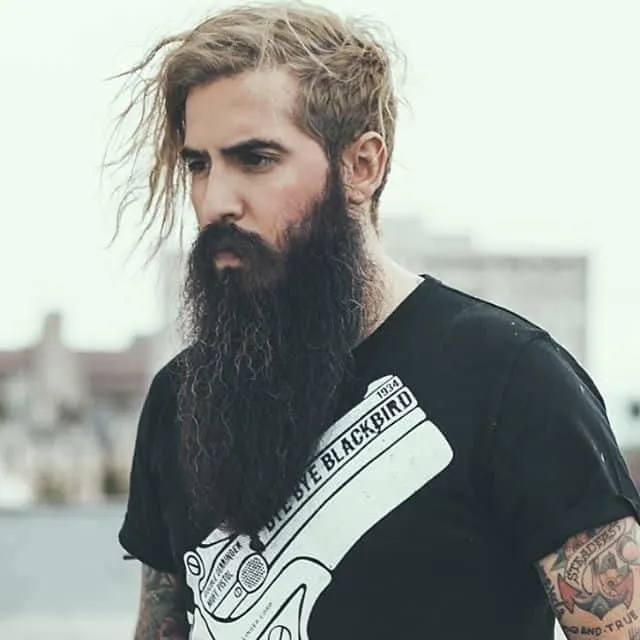 One can color his beard with black to make it look more sexy and impressive. Let the beard grow to the fullest and get a compatible haircut to make the best pair of hair. The black beard will help you get an intense look.
73. Braided Beard
Only passionate beard enthusiasts can grow a beard like this. The beard must be of a huge length. Otherwise, it will be hard to apply any braid. Don't go for such braided beard till you can grow an immense love for the beard deep in your heart.
74. Full And Thick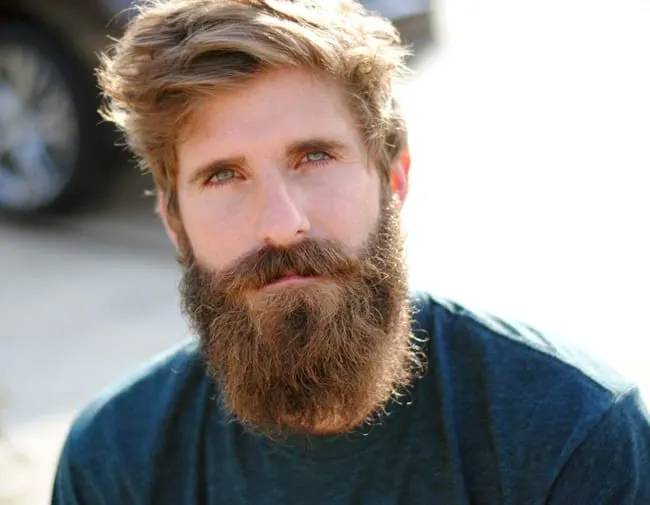 Beard and mustache are regarded as the sign of masculinity. So be a man and grow both mustache and beard together. If you have a dense facial hair, go for a full and thick beard style. That will both show off your manliness and look good on your face.
75. The Prolonged Goatee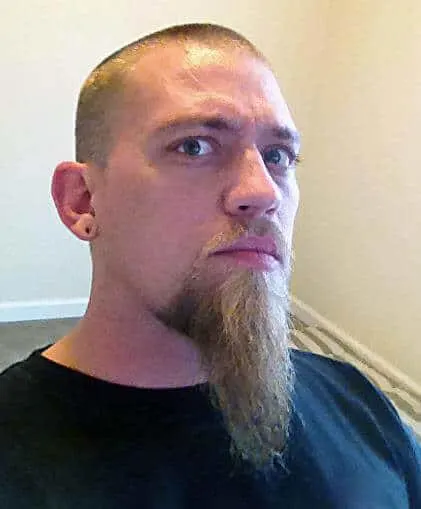 Goatee beard has many amazing variants which can be a great styling tool for the fashionistas. This longbeard style fully depends on the prolonged length of the goatee. Let the goatee grow and take good care of that.
76. Cool & Sexy
There is a misconception about long beards. A large number of people think that long beards aren't desirable, they are filthy and scary. That's true in the narrowest sense but if you can get a good style and maintain the beard, long beards will turn out to be the sexiest and coolest of them all.
77. Trimmed & Balanced
Trimming is undoubtedly an art. A trimmed beard looks very well groomed and gives a positive impression about the patrons. This beard style is so nicely trimmed that there is no straggly hair. Moreover, the cheek line, neckline and sideburns have been picked up sharply.
78. Messy Look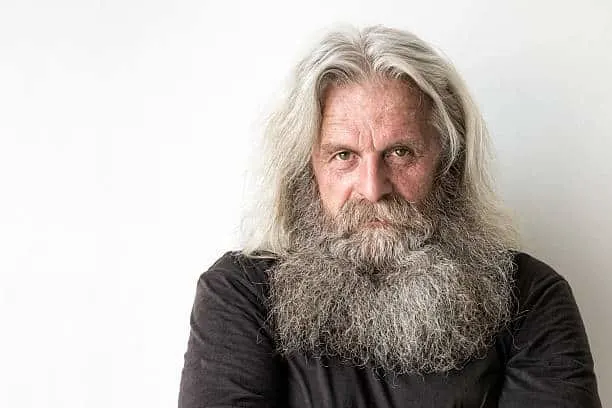 This messy look can be achieved only by the veterans who are a very old customer of beard trends. Let the beard grow and spread to the last stoppage. The beard will get a uniform connection with the sideburns. All the facial hair will create a super messy look together.
79. Man Bun & Beard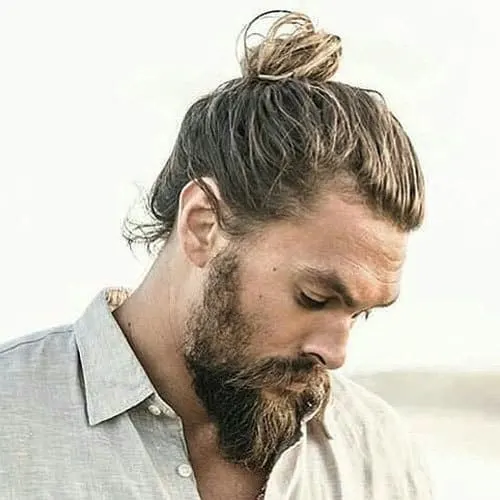 Hairstyle does the half work to make a look more attractive and beautiful. Man bun hair is a secondary hairstyle which needs great care to be nurtured on the head. A long beard and a man bun will prove that you are careful enough about your look. Which will surely add plus point to your stylish entity.
80. Abundance of Hair
Let's display your ability to grow hair. Be among the manly men and let the hair grow towards the last limit. When the hair and beards are long enough, take the scissors and trimmers, and bring out the best from the long hair and beard. Apply compatible hairstyle and beard style to the hair and get access to the endless realm of long beard styles.
Long Beard Problems: Get Ready to Face It
No matter what great things you are doing, some disadvantages are inevitable. Growing a long beard also have some cons as depicted below.
A long beard can catch more dust and filth than other beards. This makes the beard filthy and it becomes a grooming ground for the beardruff.
This is a great nuisance for the foodie guys. You will face difficulty every time you are eating your favorite food.
You will encounter questions of the boss if you are already working. And, if you are an applicant, chances are narrow to get a new job with a full beard hanging around your face.
Getting ready needs more time. This is another great con of having a long beard. You may get scolded by your friends and family before going to any place together.
Beard products are sometimes a bit expensive. So a long beard is a money-consuming for sure. Good products cost a good amount of money.
Finally, a strong beard style may make you look ugly. So one must take care of the long beard so that it complements the look of the patron and also doesn't look like an unkempt beard.
Frequently Asked Questions (FAQs) on Long Beard
Can everyone grow a long beard?
Anyone having dense facial hair and a good growth rate can grow a long beard.
How long will the beard grow in a year?
The average growth is 1-2 inches per month. So a long beard will be 12-24 inches long within a year.
When to trim a long beard?
Trim the beard whenever you see any straggly hair. Once in a week will do good in this case.
What is the best trimmer to trim a long beard?
There are a few good trimmers available at the marketplaces. But 'Wahl Clipper' is recommended by most of the beard experts.
Long beards are attractive if the facial hair is healthy and well-trimmed. If you decide to grow a full beard do remember that you'll need to take care of your beard regularly. Don't just grow it randomly, choose a long beard style then grow your facial hair to achieve that style.
Let us know which long beard style you like the most. Is it short or long? Do you find it difficult to take care of a long beard? Share your thoughts in the comments.