Being bald is a trend that will most likely never die. Statistics and polls suggest that a great percentage of both men and women love a bald with beard styles as bald looks more masculine. We have collected a list of 25 bold and stylish beards dedicated to bald men. Now you will be able to use your timeless hairstyle to combine it with the facial hairstyle you choose.
How to Pick a Beard Style If You're Bald
Believe it or not, the hair on your head—or the lack thereof—has nothing to do with the hair on your face. Bald men are sexy once they embrace it. That sexiness goes up several notches when you decide to grow a beard. Maybe it's the balance, but beards and bald heads go together like long hair and man buns.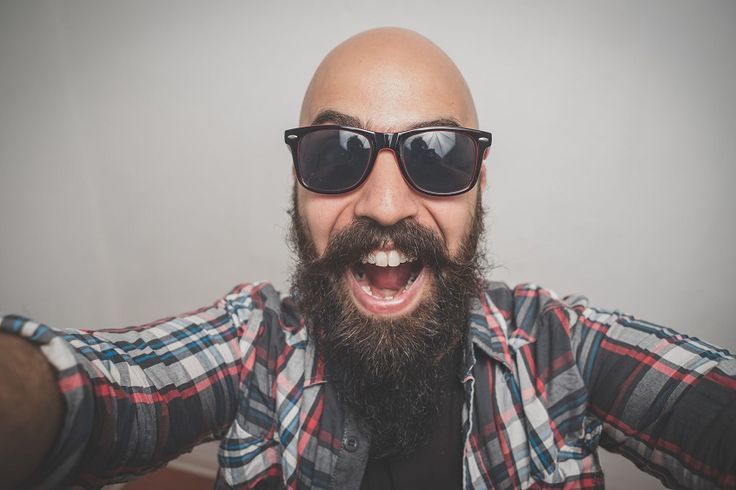 Stubble is one of the best beard styles for bald men because the upkeep is easy. It lends a kind of bad boy mystique to your overall appearance, and let me tell you, guys, that's always a good thing. Think Bruce Willis—no fake. A scruffy, well-trimmed beard has the same effect. This is basically a full beard that you take the scissors or trimmer to fairly often.
Any variation of a full beard is a fantastic pick, too. Wear it long or cropped at the chin. The only thing you might want to do is avoid thick, heavy sideburns, but that really depends on the shape of your face and your personal aesthetic. With the right face, a fierce set of mutton chops actually flatters a smooth, balding pate.
Goatees are great go-tos, as well. Whether you rock a full goat or a classic goatee, a Van Dyke or a soul patch, partial facial hair is on fire. Look at Walter White. Everyone's crazy about the one who knocks. You can even grow a disconnected goatee to create the illusion of more hair.
In other words, pick whatever beard you want if you're bald. As long as you take care of it, maintain it, and style it, you can't go wrong.
Gorgeous Beard Styles for Bald Men
We have picked the below 25 beard styles that will look awesome to the bald men. So you can try any of these bald beards to enhance your look and we believe it will look just awesome if you can pick the right one according to your face shape and size.
1. General Beard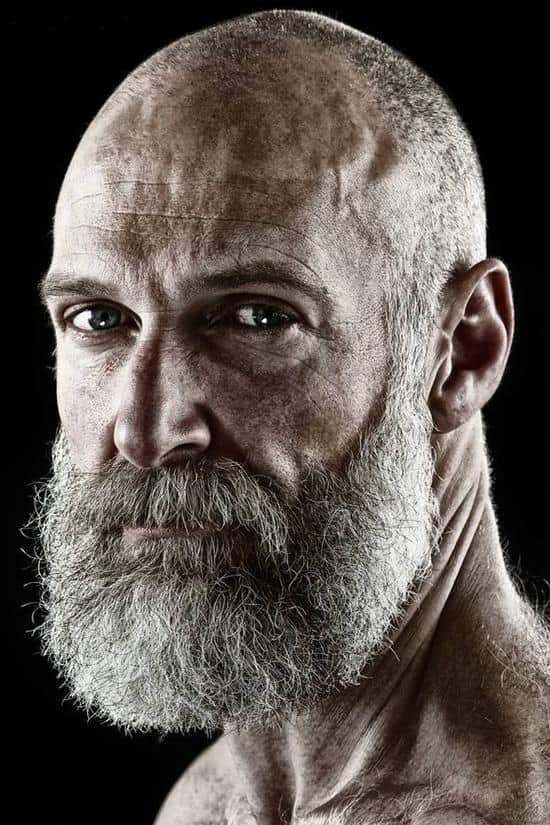 There's really no other name for this bad boy but it's always a classic that has never stopped being used by men everywhere. There's no way to go wrong with the beard.
This one is also fairly simple to accomplish and it's, in general, very low maintenance with trimming being needed probably once or twice a week.