Chris Hemsworth has won a special fan base with his cool beard styles and we are one of the hardcore fans of his lovely beards and charming looks. Many men out there want to take a leaf out of his book and want to copy his beard styles to look as dashing as he does. This guy has a strong style game and his fans love him for that, so we thought of bringing you some of the easiest styles to copy here.
How to Achieve Chris Hemsworth Beard
Chris Hemsworth has been the best Thor that we know of and that is primarily due to his manly Thor beard, isn't it? So, let's see how you can get a lovely and impressive beard like Chris Hemsworth and look as attractive as he does.
First, you need to grow your beard to the right length. Chris has a signature short length for his beard. So if you want to copy him grow a short beard, but full. A beard growth for a week will do the trick for you.
Wait for the beard to have all the bald patches filled with facial hair if you feel the need to, so that you may get the proper copy of Chris' beard.
Now begin trimming it with a good quality trimmer. Start from the top of the sideburns and go downwards towards the middle of the beard. This trims the beard in a nice and stylish way.
Let the facial hair at the chin and jaw be longer than the rest for which you need to do a lighter trimming.
Now apply a nice moisturizing product on the beard and style it using a beard brush after untangling your beard.
Chris Hemsworth Beard Styles
Here are some of the best beard styles that Chris Hemsworth has rocked now and again to mesmerize us with his looks.
1. Light Stubble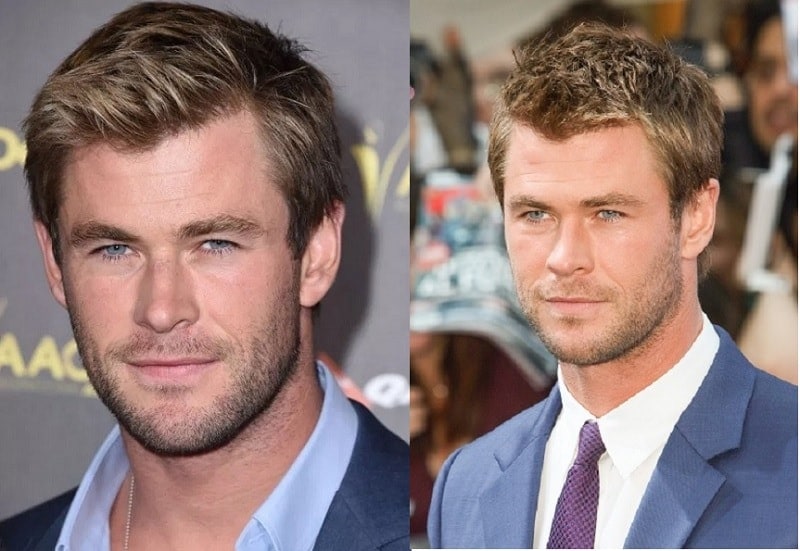 This is probably the sexiest and appealing beard style that Chris Hemsworth has sported so far. The stubble is perfected by the light mustache growth which gives the irresistible charm to him. You can go for this style if you want to be the center of attention wherever you go.
Beard styles donned by the celebrities
2. Short Rough Beard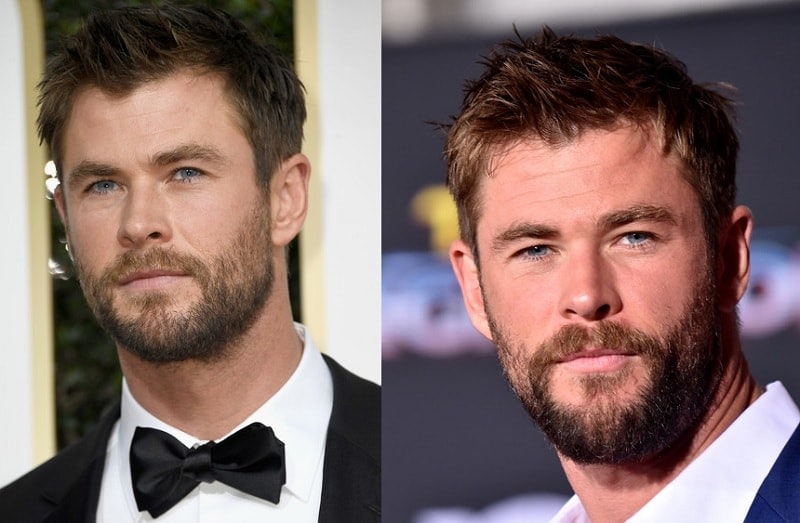 This short full beard is probably all that you need this season to have that perfect rough and rugged look. This, however, keeps you gentlemanly too, so you should go for it if you want something simple and laidback.
3. Thor-Like Beard
This beard style is something that most people love about Chris Hemsworth since it has brought to life the favorite comic hero of most people.
4. Cool Clean Shaven Look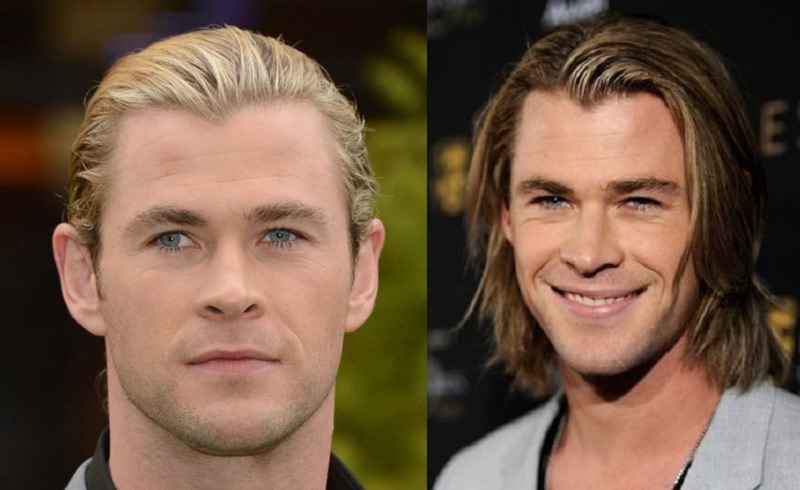 This look is for times when you are running out of time, but still, want to have a handsome persona.
5. Short Light Beard with Mustache
This short beard is the best party beard that you can copy from the list of Chris Hemsworth's beards.
Read some of our most popular blog posts:
How to fade Your Beard Like A Boss
Black guys with stylish beards
Chris Hemsworth is surely the epitome of male perfection and his beards are worth giving a shot, so what are you waiting for?