As we all know, a beard is a sign of ultimate manliness. It is a trademark of a man transitioning from a young age to a full-grown adult. Having a scruffy beard around your face makes you look tougher.
A scruffy beard is the type of beard that appears rough or untidy, often because it has not been groomed or trimmed regularly. The uneven texture can add a touch of ruggedness to your style.
Growing a beard is one thing, as it happens naturally for most of us (unless there is some hormonal problem, then I'm afraid this article is not for you), but maintaining a rough scruffy beard is a different story all over.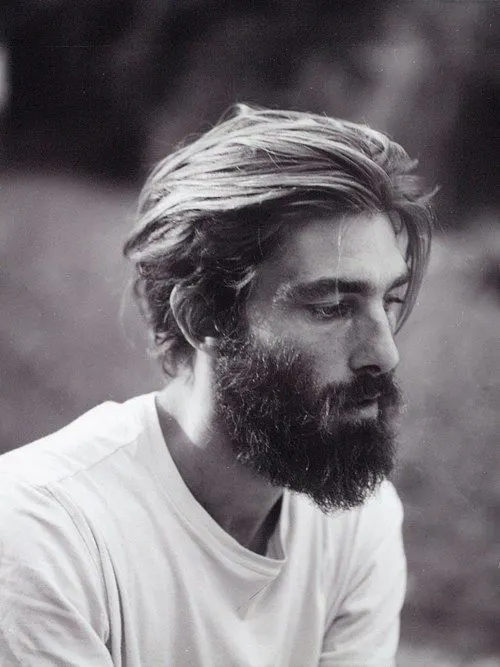 Trendy Scruffy Beard Styles
For many of us, growing a scruffy beard is a dream, and to do that, there is a lot of effort to be done. Especially if you want to look more manly and rough with this beard style. Here are 10 scruffy beard styles that would make you look rough and tough.
1. Scruffy Beard with Medium Hair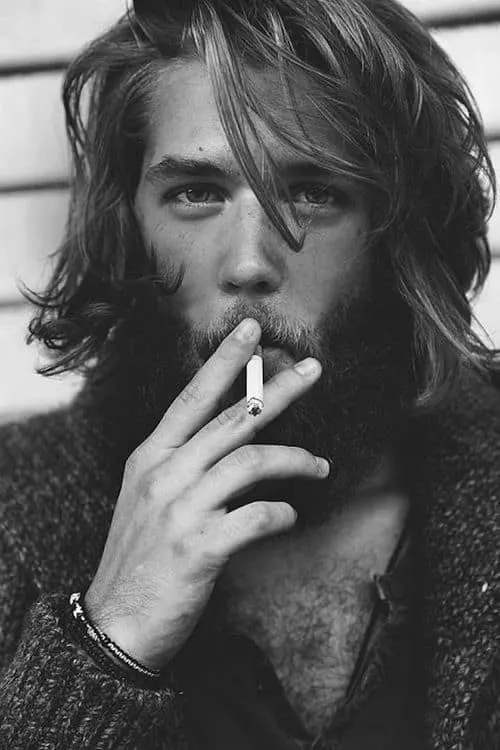 One should realize that it is not always the case where you would require to change the beard. Sometimes, a little touch up to the hair above the head is all that you need.
For starters, let the beard grow to its natural size, not too much but not too little, just as a medium scruffy beard that would cover all of jaw. Grow your hair to about 1.5 times the length of your index finger. If you have straight or wavy hair then this is the perfect choice for you.
Whether it is a formal occasion or a casual one, you will never lose your tough stature.
2. Long Hair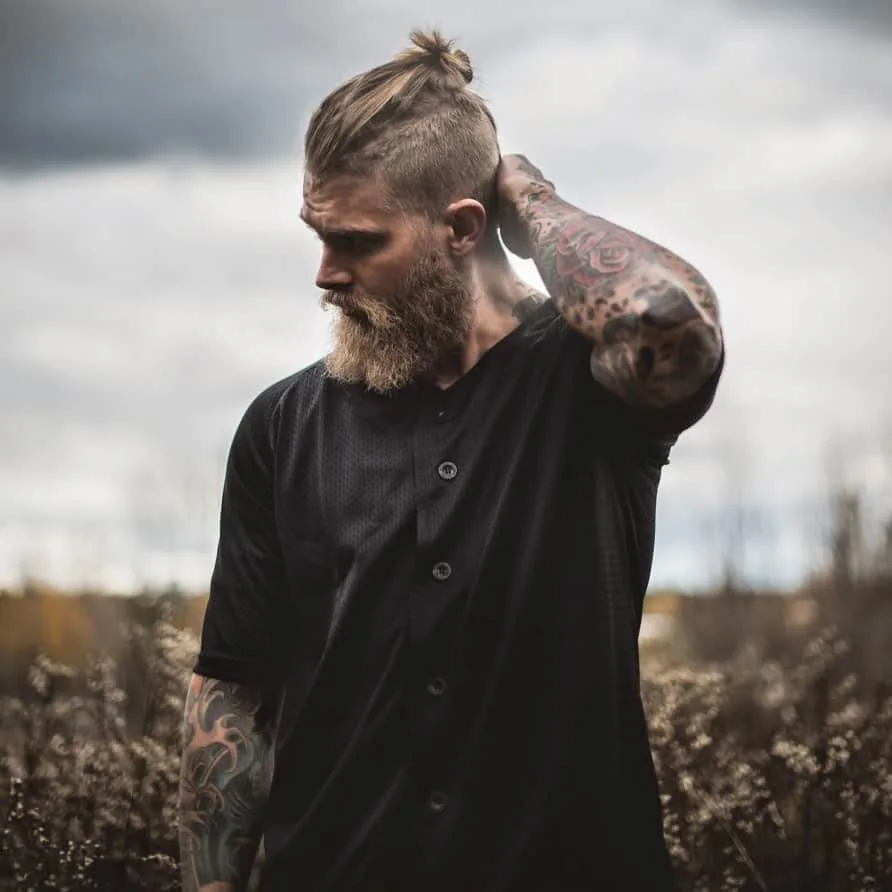 This one is especially beneficial for those with wavy to curly hair. Since medium hair is not suitable for these guys due to the unwanted curls, it is best to let it grow.
Grow it as much as you can, until it reaches your shoulders. Cut any split ends that you may feel necessary to.
It is important to keep the beard to an acceptable length, not too much, but also not too little, preferably the same as the beard with medium hair (previous point).
In either case, instead of looking classy and tough, you would rather look more homeless, and that's not a good thing!
3. Top Knot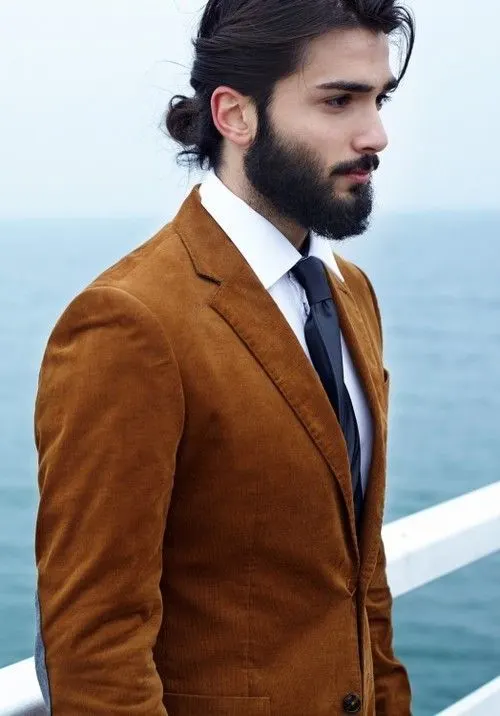 A beard with a topknot is also a good way for one to look more rough and tough, especially if you want to go on a casual outing with the guys. This mainly works on people with straight or slightly wavy hair.
Try to grow hair as much as about 2 times your index finger. Grab your hair and create a knot at the spot exactly behind the forehead.
The beard may be kept medium or long, depending on one's choice. It should, however, be a complete beard, and not just a goatee or a french beard.
4. Full Beard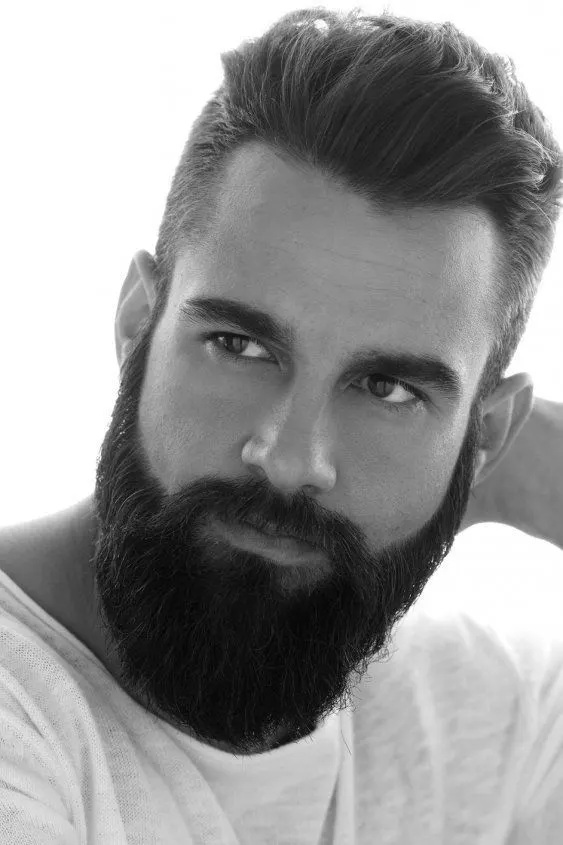 A more mature version of the top knot, the man bun is an excellent choice for classy evenings and meetings. The only difference is that instead of tying the knot at the top, try tying the knot at the bottom, just above the collarbone.
This style mainly works for short to medium beard but keeps the class apart from everyone else.
5. Short Beard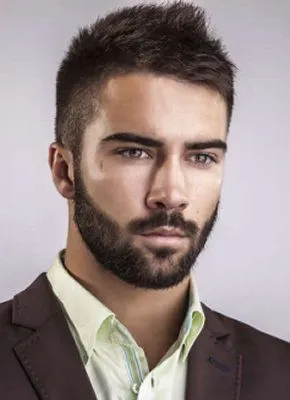 To add a touch of ruggedness to your overall appearance and look stylish in a corporate environment, you may consider a short scruffy beard.
It is a style where facial hair is allowed to grow out a bit. It is kept relatively short and trimmed so the beard doesn't look unkempt or messy.
This style is achieved by letting the hair grow out for a few days, and then using a trimmer or razor to trim it to the desired length.
6. Long Beard
Nothing looks better than a long scruffy beard. If you have hormones that allow you to grow thick long beards, then you are in luck.
Grow a full beard, as large as two fists full. Remember to apply shampoo and conditioner regularly to keep the beard healthy and away from any dandruff.
Be sure not to trim any of the mustache, especially the line joining it with the beard (you may groom it, but do not trim). And that's it, you are all set!
7. The Hipster Beard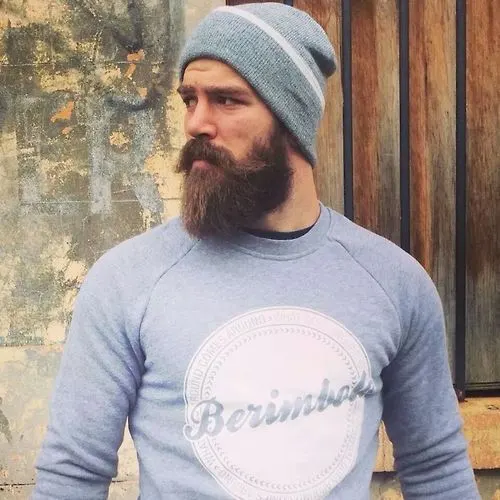 This scruffy beard is long and full, with a mustache that frames the upper lip, extending to create a classic U-shape. The unkempt beard and mustache provide an undeniable hipster vibe.
To get the rugged charm with a touch of vintage flair, don't shave the beard, and freely let it grow as much as it can until all of your face and neck are fully covered with the beard.
You may occasionally trim the upper cheek, and groom the mustache, but do not touch the beard. Keep it natural!
8. Messy Beard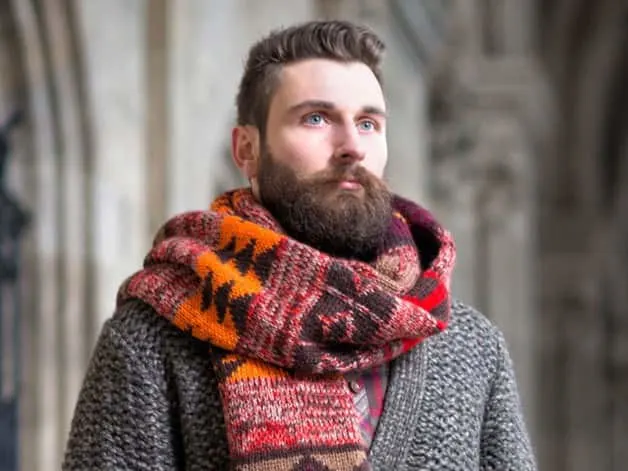 For those with thick beards, a messy scruffy winter beard can be the perfect way to protect yourself from the harsh cold winds. Some people also prefer this look for a casual or rugged appearance.
To achieve this scruffy look be sure to grow the mustache as much as you can along with the beard. Trimming anywhere is not recommended, because if you have to remove the coat of hair from your face, then what's the point of the winter beard?
9. Scruffy Goatee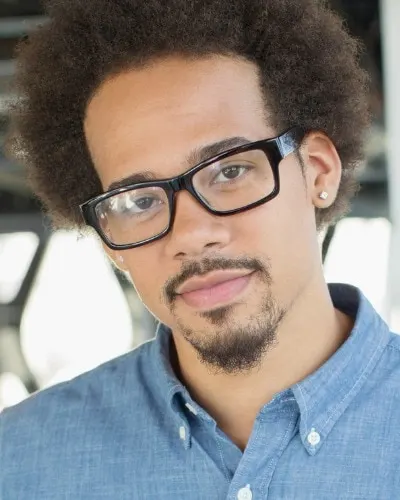 This scruffy style features a small pointed, unkempt, scruffy goatee beard on the chin. It can give a slightly casual look to the wearer.
Trim your goatee occasionally so that it doesn't look too messy. Keep your neck and cheek clean to highlight your scruffy goatee.
10. The Wolverine Beard
Many of you might have guessed it already. Yup, the Wolverine beard is pretty much as rough as you can get. One thing stands out here, sideburns! Grow your beard and sideburns as much as you can, trimming anything on the cheek, except some of the lower part and the jaw.
Trim (but not completely) the beard under the neckline. Keep the beard to medium size, and trim the hair from the chin. Also, remove the mustache to give the complete wolverine effect.
How To Style a Scruffy Beard
Though a scruffy beard style means keeping the beard untidy, you have to follow some styling rules so that you don't look like a homeless man. Here are some tips to style a scruffy beard properly:
Even if you want to maintain a scruffy look, keep your beard trimmed to a reasonable length. Use a beard trimmer or scissors to trim your beard regularly and keep it looking neat.
Define your neckline to make your scruffy beard look intentional. Use a razor or trimmer to shave the hair around your neck. Create a clear line that separates your beard from your neck.
Not all scruffy beard styles will suit you. So p

lay around with different scruffy beard styles and find the style that gives the rugged appearance you want.

No matter what style of beard you have, you should keep it clean. Wash your beard regularly to prevent dandruff or skin irritation.
So, choose a scruffy beard style of your own and rock it with proper styling techniques.