French Beards are so-called because they have been a popular beard style in France for the last few centuries. They are really popular with modern men across the Western world because they look great and they are low maintenance.
There are multiple variations of the French beard, including the french fork, petite goatee, anchor, van dyke, etc. With so many options, there's bound to be a French beard style that's perfect for you. Let's find out everything about French beard.
What Is a French Beard?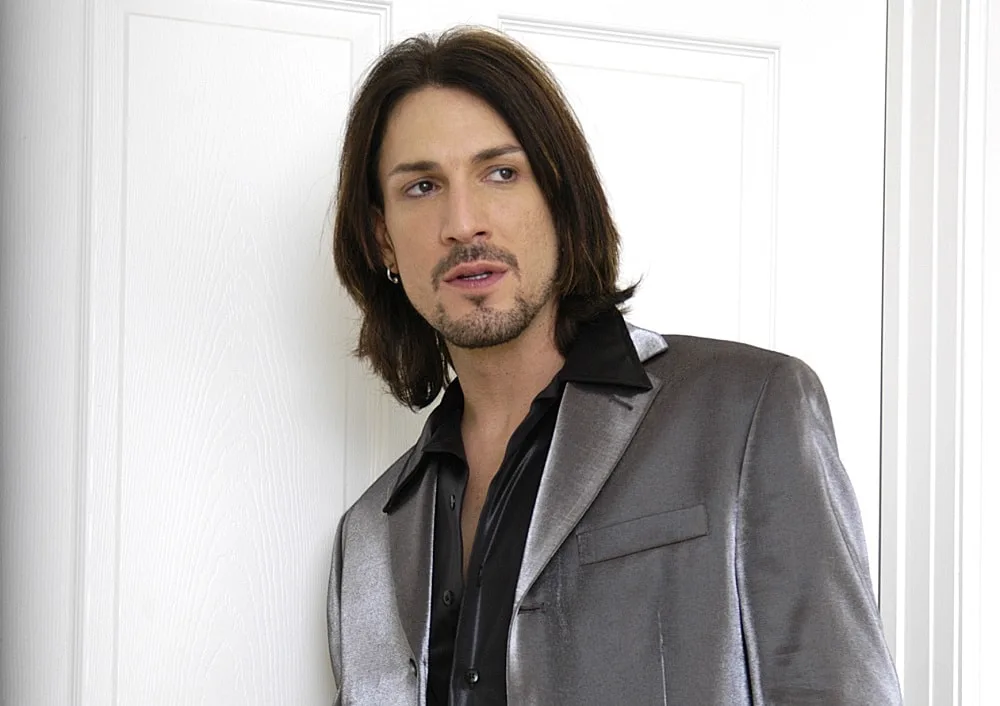 The French beard is a style of facial hair that consists of a mustache and a small beard on the chin. It is also known as the Van Dyke. When you have a French beard, your mustache will curve down and connect with the beard on your chin, but not the cheeks, like a goatee.
In some styles of the French Beard, you also grow a thin strip of hair up the center of your chin, connecting the hair on your chin to your lower lip (a soul patch).
This is a beard style that men with well-manicured facial hair typically wear. It requires a lot of trimming and needs sleek edges to look proper.
You have a few different options when selecting the French mustache style. You can choose to point the tips of your mustache or leave them natural. You also can decide if you want a thick mustache or a thin one.
We recommend using a thin mustache if you have a full beard and a thick one if your hair comes in a little patchy. Either way, make sure the mustache is light enough to reveal some of the upper lip on both sides.
Who Should Try A French Beard?
If you can grow a thick beard that isn't patchy, you will look great with a French beard. Just be sure to trim it regularly and remove stubble as soon as it emerges. Having strong cheekbones and thin cheeks is an even better reason to try the French beard.
Who Should Avoid a French Beard?
The most prominent contrast to a French beard is a big scraggly beard that is under-maintained. Men who prefer long beards with low maintenance should stay away from this style because it doesn't look good when it becomes unkempt.
This style also performs better on slimmer faces. If you have round cheeks, they will only appear rounder when accompanying the sharp edges of a French beard. You'll also want a beard that is very dense and doesn't have a patchy mustache.
French Beard or Van Dyke
In the past, there has been some debate over the differences between van Dyke beards and French Beards. Originally the term 'Van Dyke beard' and French beard were used interchangeably. Historically, a French Beard was one where the beard was separate and distinct from the mustache. However, the term French beard is now often used to describe a style which encircles the mouth.
How to Grow and Style a French Beard
Growing a French beard is just like developing any other beard type. You need to start by growing out all of your facial hair to trim it into the desired shape. We recommend growing your beard until all the skin on that part of your face is covered. Then you can start to trim.
Once you're ready to trim your French beard, you'll need to pick a style. You'll have to decide whether you want the mustache and beard to connect. If you'll do the soul patch, and how long you want the goatee portion of the beard to be.
If you're not sure what you want, try some of our French beard style recommendations below.
#1: Contrasted Beard without Soul Patch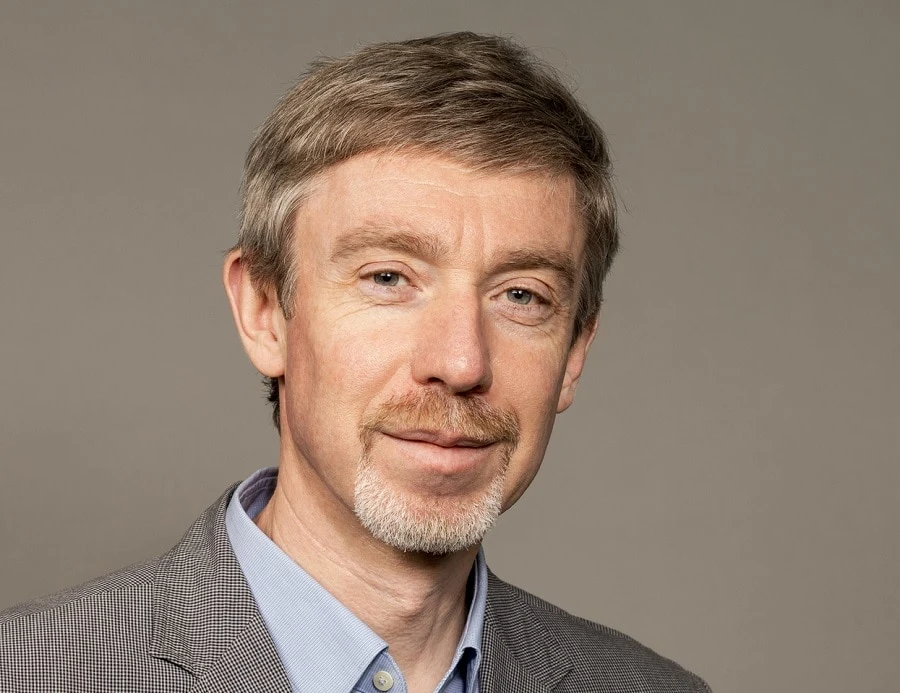 It's quite an attention-grabbing style since your goatee contrasts with your mustache. To be accurate, you go for a completely grey beard and a dark mustache. Keep the beard well-shaped and remove the soul patch so it doesn't mar the contrast between your beard and mustache.
#2: Red Bushy Beard with Mustache Gap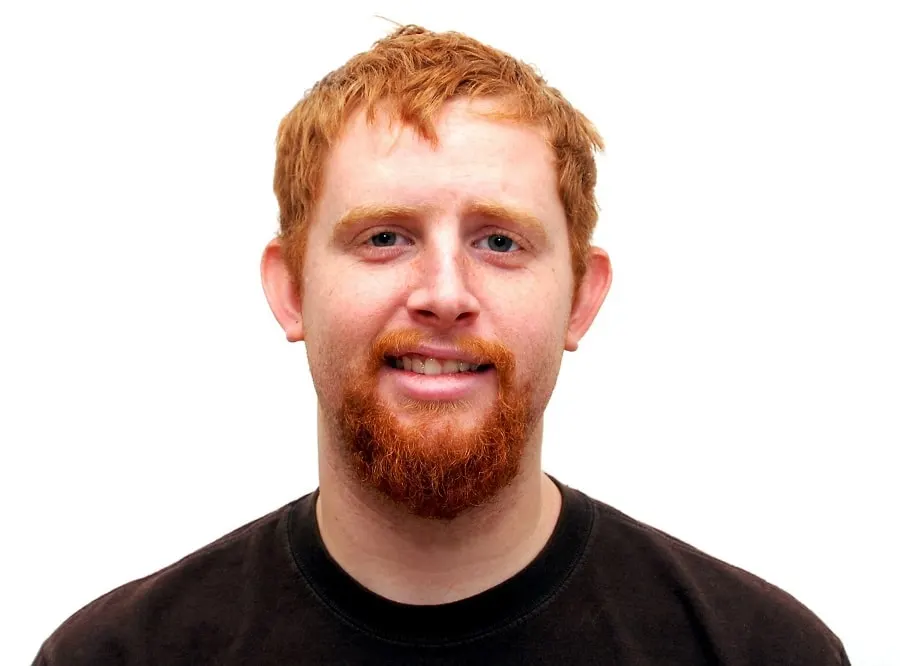 If your beard grows fiery red, you need to show it off with a bushy and overgrown French beard. The thick goatee looks great with a mustache gap as you aren't completely hiding your lips and chin despite a bushy beard.
#3: Extended French Beard with Chin Stripe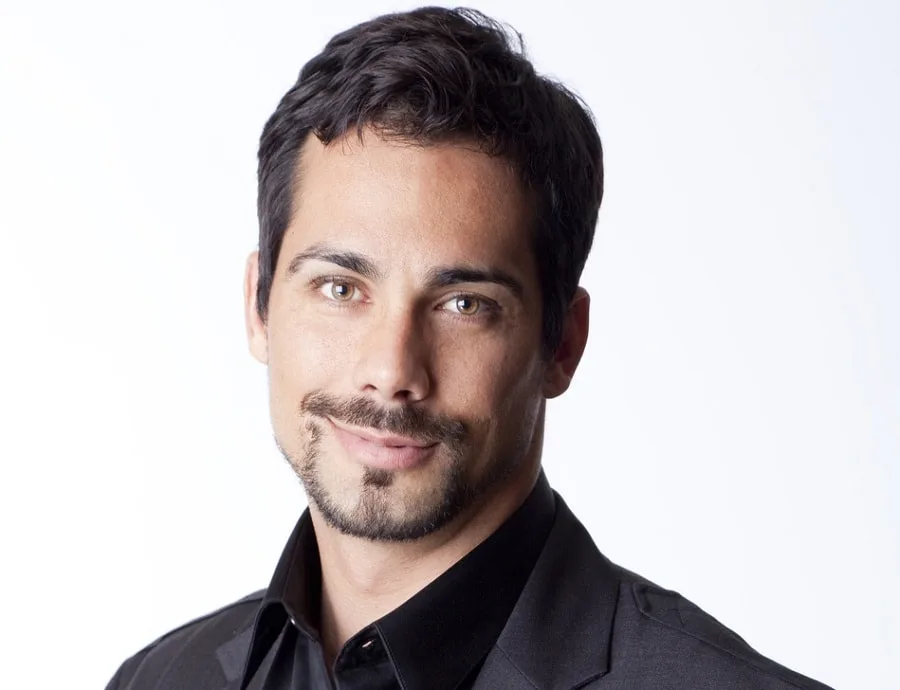 Grow your beard to a heavy stubble if you want to achieve this style. Aim for an extended French beard by shaving the stubble off your cheeks but leaving it along your jawline. Secondly, connect your chin hair with the soul patch using a chin stripe.
#4: Curly Extended French Beard with Light Mustache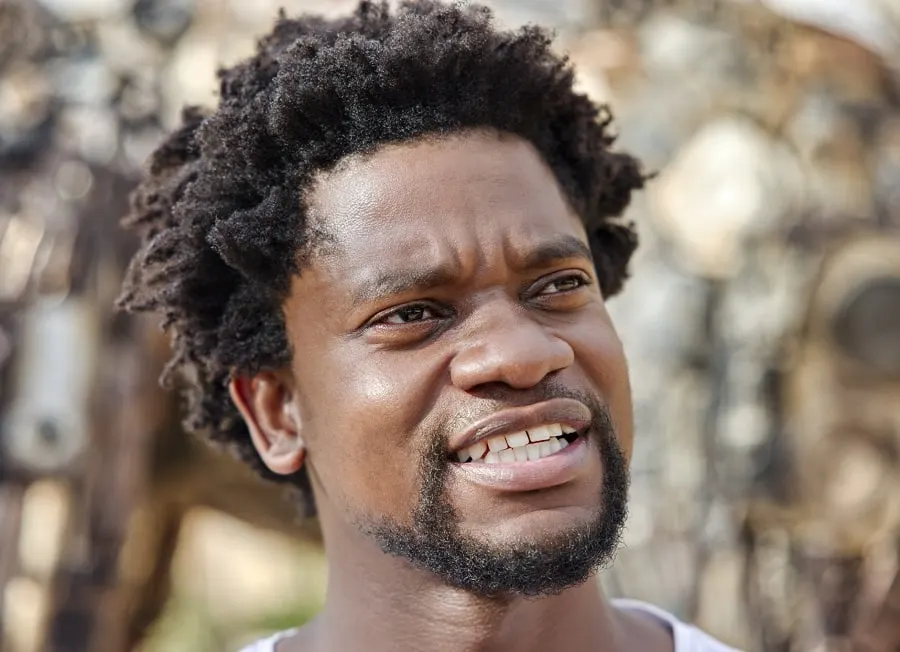 Some people don't have a lot of hair on their cheeks and sideburns. A great style for them is the extended French beard that covers a small part of the jaw line. Shave off the soul patch and trim your mustache to have a very light stubble. This will let your beard be the highlight on your face.
#5: Thin French Beard with Triangular Soul Patch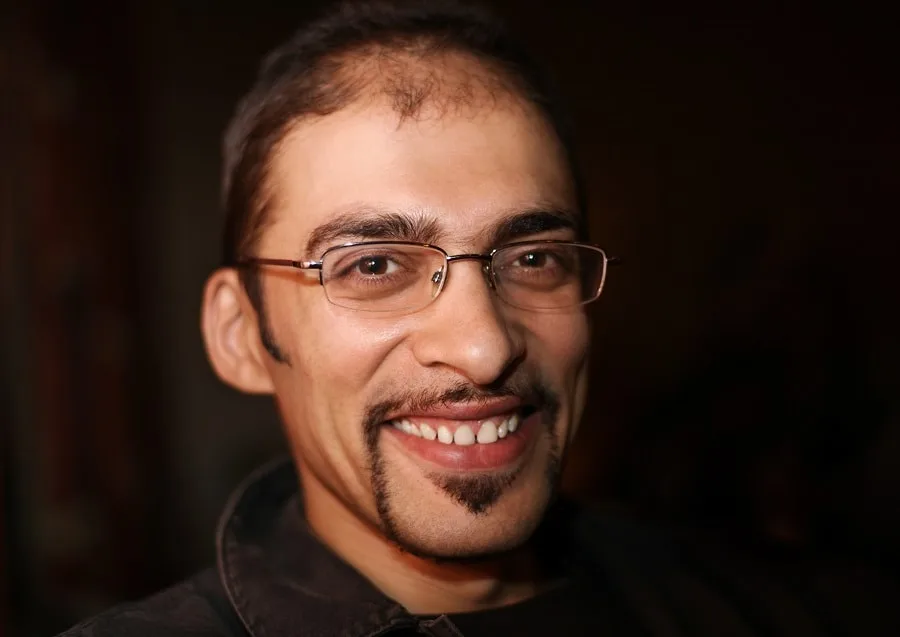 Do you wish to have a pointy chin or are you looking for a way to take on the roundness of your face? This beard requires you to have a very thin and well-trimmed beard combined with a triangular soul patch. With your mustache, the soul patch looks like an arrow, giving the impression of a pointy chin or a heard-shaped shaped face.
#6: Tough Guy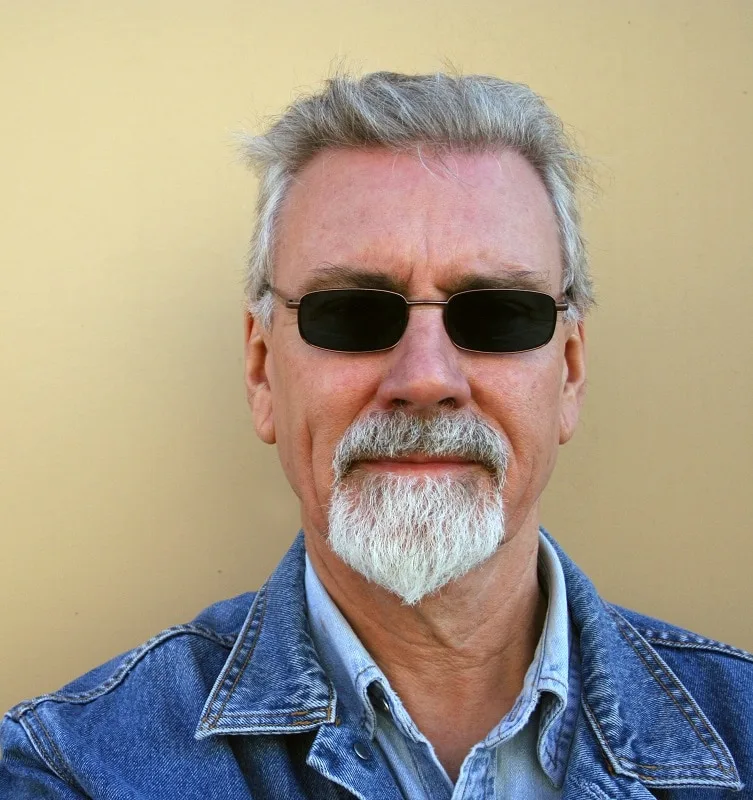 Like a traditional goatee, a French beard with a sharp cut on the sides and full chin will make you look a lot tougher. You'll have facial hair like a pro wrestler or bodybuilder would wear. With this style, you'll want to avoid the chin strap or soul patch.
#7: French Beard + Chin Strap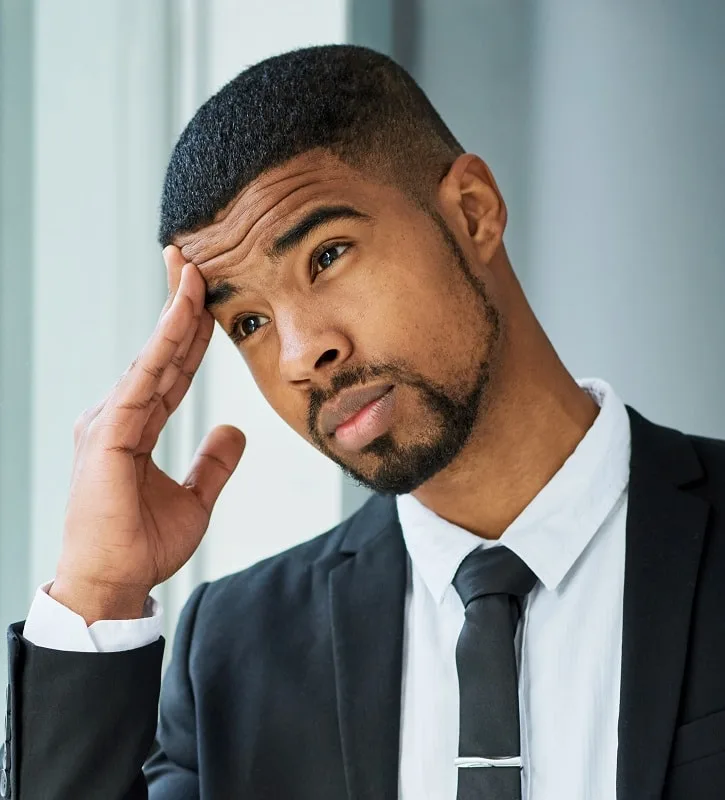 If you grow nice, thick beard hairs on your cheeks and jaw, then you might not want to shave them for your French beard. You can incorporate that extra hair into your French beard by adding a chin strap. Instead of shaving your cheeks completely, leave a thin line of hair along your jaw.
#8: Long French Beard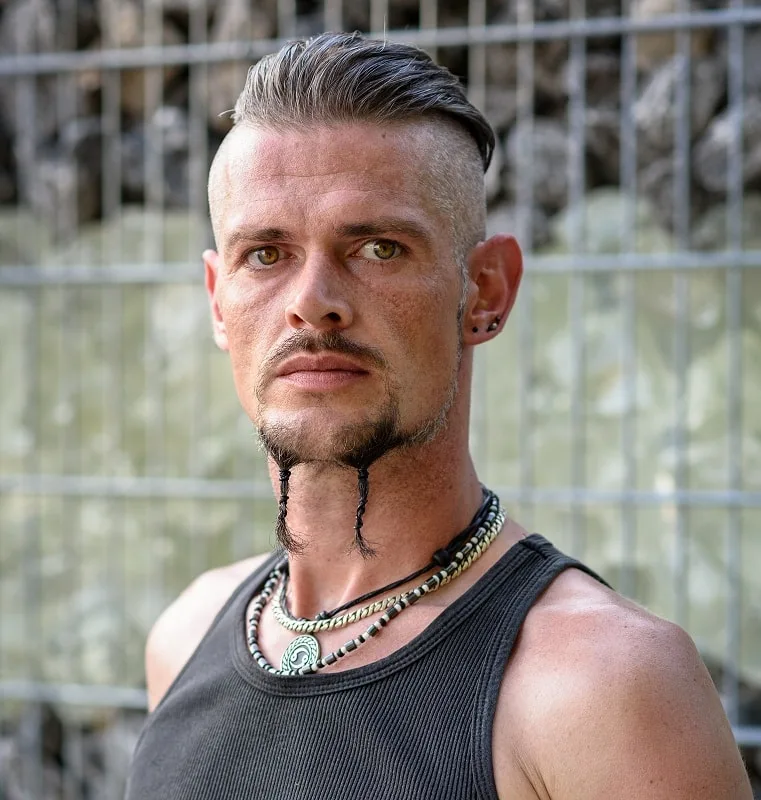 A longer French beard can look a lot more rugged. We recommend growing out the hair on your chin, so you develop a long goatee look. If you decide to go with this style, make sure you still trim the beard so that the shelf is even.
#9: Braided French Beard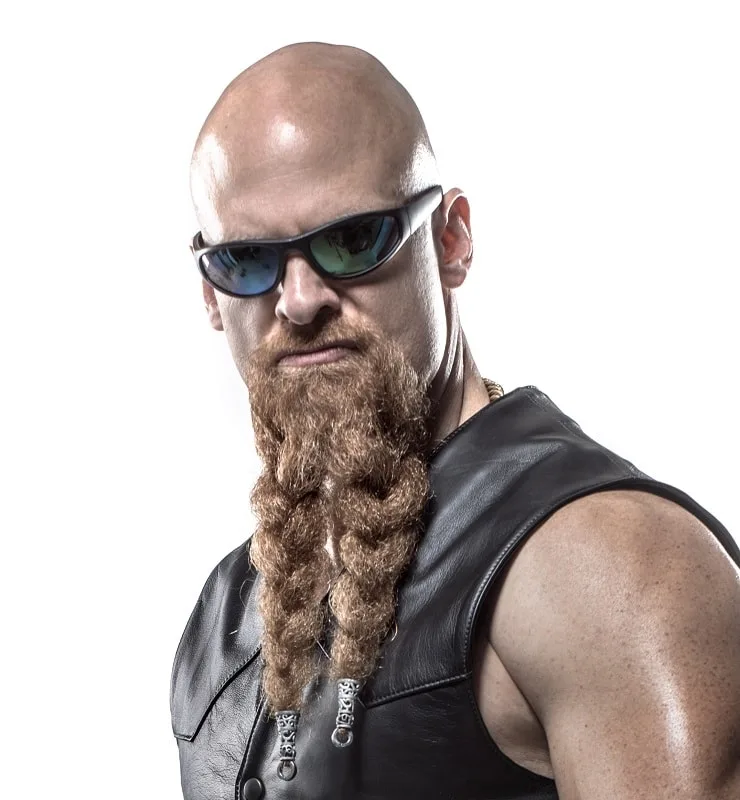 Expanding on the long French beard, if you want to get even more unique, you can add some braids. You'll have to let your chin hair grow extra long. Then you can braid it into one or two strips.
#10: Van Dyke Beard

This classic look was made famous by the artist van Dyke. The beard portion is always kept separate from the mustache. A spectacular handlebar mustache looks really impressive.
#11: Thick Beard with a Thin Mustache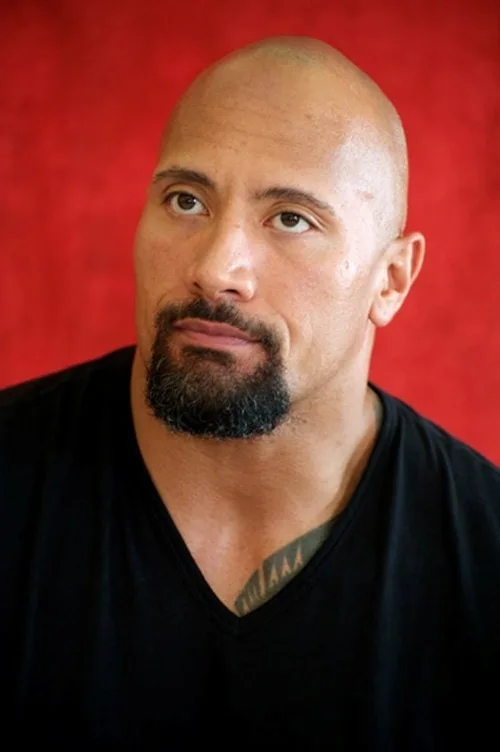 A thick beard will help to elongate your face and can help to strengthen your chin. Keeping the rest of your facial hair thin will help to bulk up the hair in your beard.
#12: W-shaped beard with Patchy Disconnect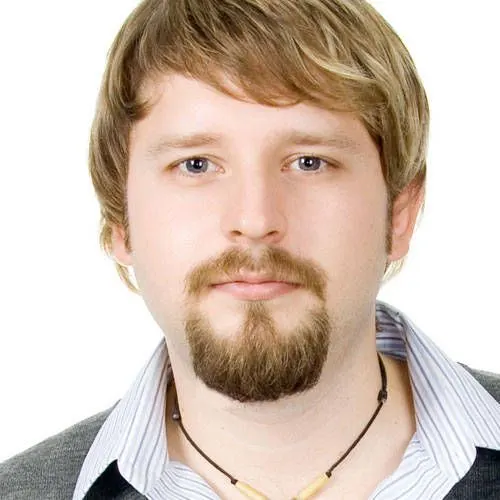 To form a W-shaped beard, you will need to grow a soul patch leading up to your lips. A patchy disconnect between the beard and the mustache will prevent the style from looking too heavy.
#13: Thin W Beard with Disconnect
A thin dark-colored beard can give you a real bad boy look. Keep your facial hair trimmed around the edges and avoid any stray hairs to keep your look sharp.
#14: Thick and Wide French Beard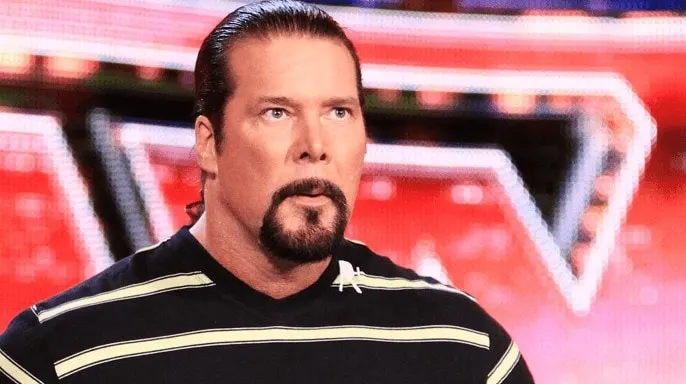 A thick and wide beard can create a really intense look. The thickness of the beard will help to enhance the color of the facial hair. Dark colors look most intense.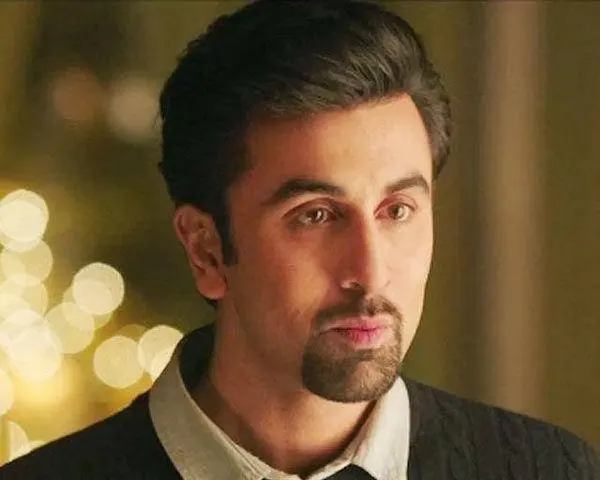 A stubbly French beard is an excellent choice for guys who do not want to grow a full thick beard. Trim your stubble every morning to keep the length short.
#16: Rounded Chin Beard with Patchy Disconnect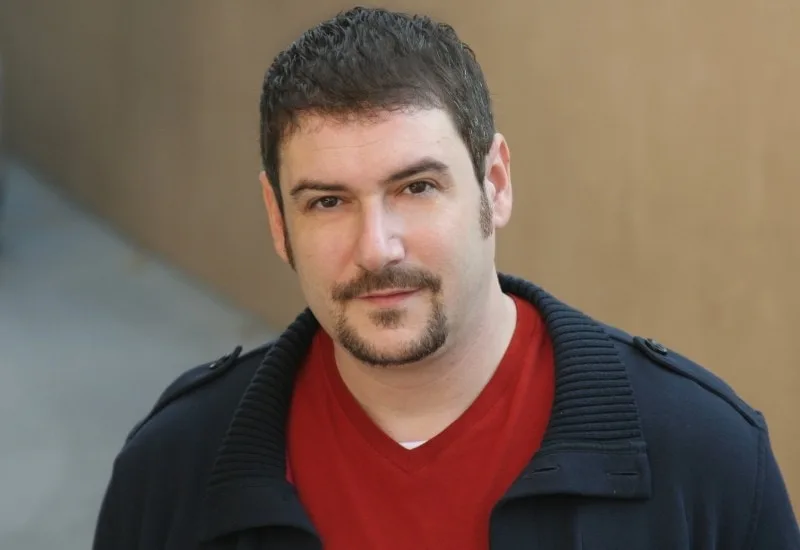 Rounding your chin beard creates an open and friendly look. The curves are much softer than angular beard styles are. Avoid any intensity with a patchy disconnect between your beard and mustache.
#17: Square Beard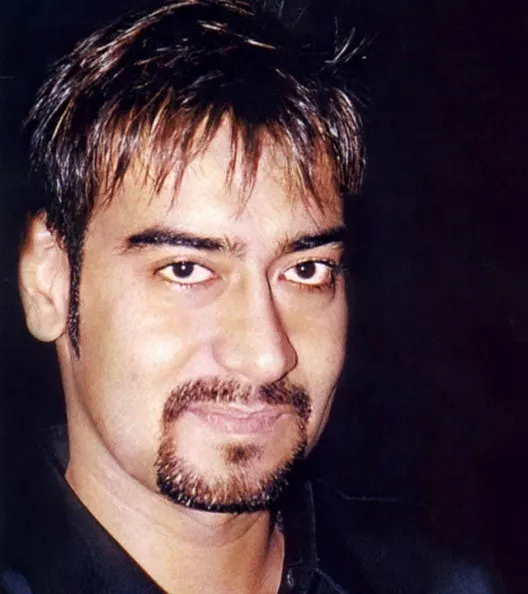 A square beard can help to strengthen the shape of your face. Use your trimmers to create angular sections at the four corners of the style. Straight edges also perfect the square beard style.
#18: White Beard
A white beard is an eye-catching look for people who normally have dark hair. Beards will often lighten or go gray at a different rate to head hair. Use special beard dye to create a uniform color.
#19: Full and Tight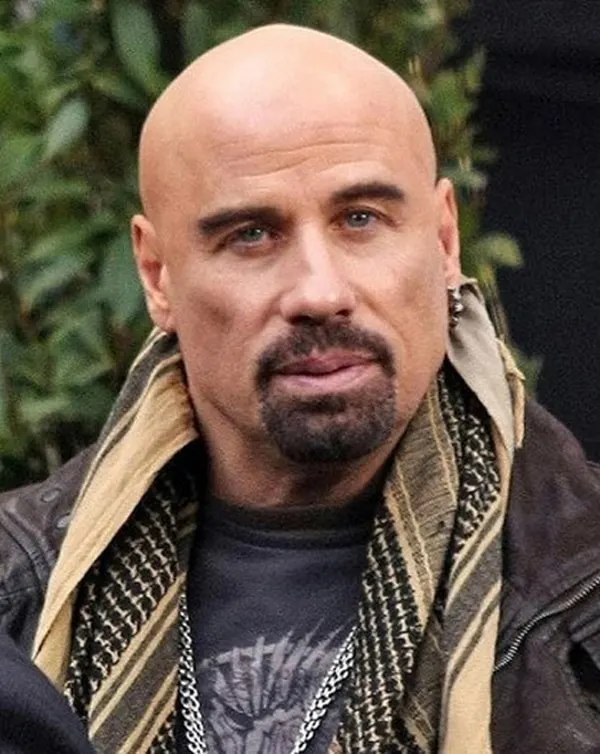 A tight beard is one which is cropped in close to your lips. Keeping your beard cropped tightly around your lips can help to enhance your bone structure. The fullness of the beard adds intensity.
#20: Wide Beard with Soul Patch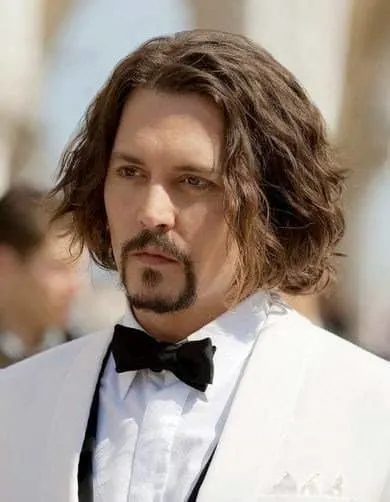 A small soul patch underneath your lips can help to create a bohemian facial hairstyle. Surround your soul patch with a wide French beard to maintain your style.
#21: Thin French Beard
If you want to avoid the intensity that comes with some French beard styles, make sure that you keep your beard looking thin and manicured. This style is friendly and open.
#22: Disconnected Chin Beard and Mustache
Another variation of the French beard, this simple beard style consists of a chin beard and a mustache disconnected from each other. This style does not include a soul patch either. The rest of the face is clean shaved.
#23: English Mustache and Narrow Goatee
This style takes a lot of hard work, both with the mustache and goatee. The goatee is basically an extended soul patch. It has deep facial hair growth.
The mustache on the other hand is shaped to be pointy at the ends. The cheek and neck area is also kept clean shaved.
#24: Dense Goatee with Extended Neckbeard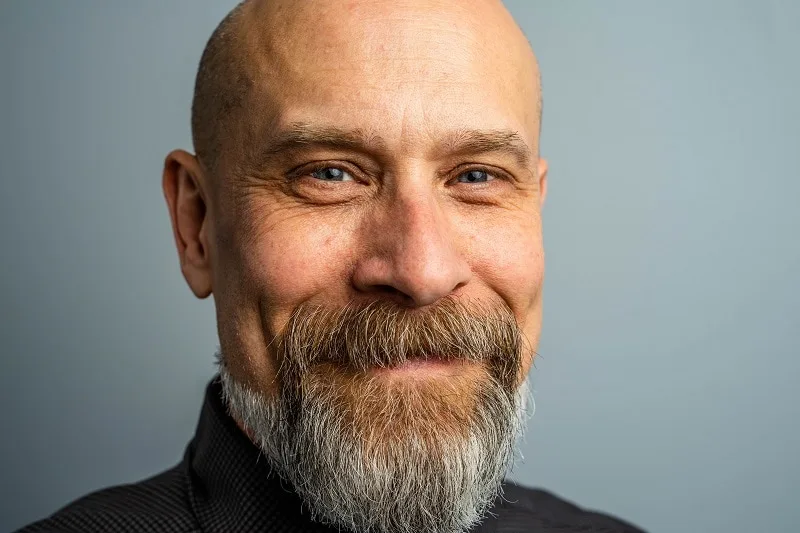 This beard style is a combination of a French beard or a goatee that is grown until the beard is dense with hair.
The facial hair is then extended along the jawline and parts of the neck as well. It is also kept natural yet cut into a nice shape along the jawline.
#25: Pencil Mustache with Soul Patch and Chin Beard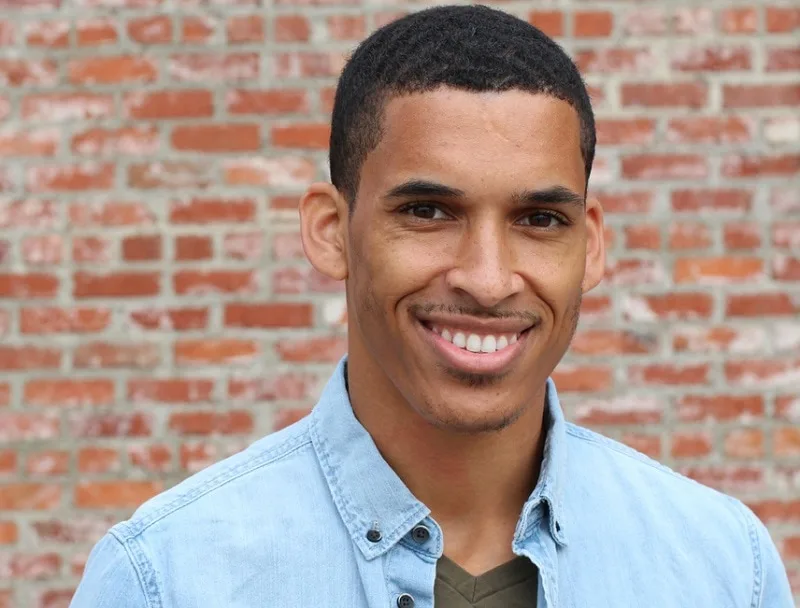 This French beard is a simple beard style. Minimal facial hair is grown around the chin and bottom lip area. The chin beard and soul patch are kept disconnected while a thin pencil mustache is accompanied with them.
#26: Disconnected Long Chin Beard with Mustache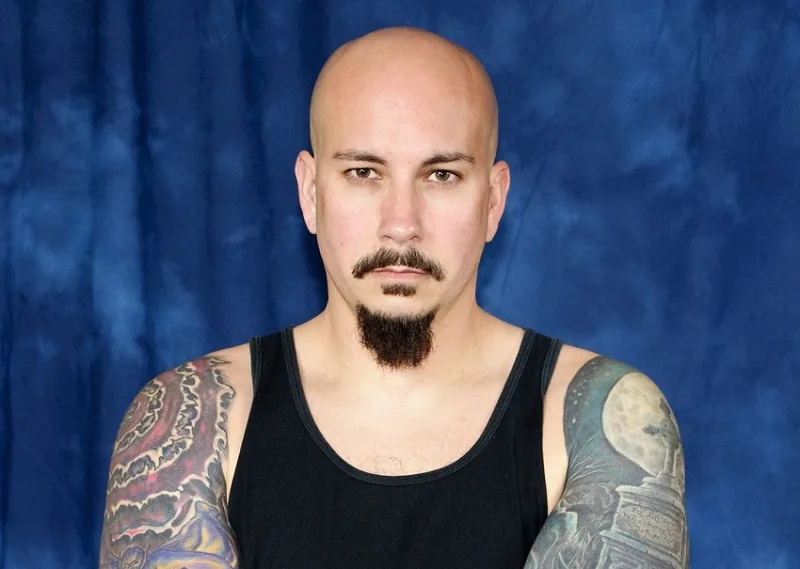 Any facial hair on the chin is considered a chin beard. One of the most popular variations of it is a long chin beard that's grown to at least a few centimeters.
Combine it with a disjointed soul patch and a mustache and it can easily turn into a French beard. Do keep the cheek and neck area clean shaved though.
#27: Heavy Mustache and Soul Patch
This is a unique style in the sense that the soul patch is shaped into a straight line that extends over to the chin. The mustache is dense and heavy with facial hair.
The rest of the face is completely clean shaved for the focus to be on the mustache and the soul patch. This is yet another variation of a French beard.
#28: Dense Soul Patch with Mustache
If you have a wide face and heavy facial hair growth, this is the perfect style for you.
Both the soul patch and mustache are grown and kept as natural as possible while the rest of the face is clean shaved.
#29: Uneven French Beard with English Mustache
This French beard is intentionally kept uneven and asymmetric. The mustache is heavily grown and is shaped to be pointy in the corners.
#30: French Beard with Blonde Mustache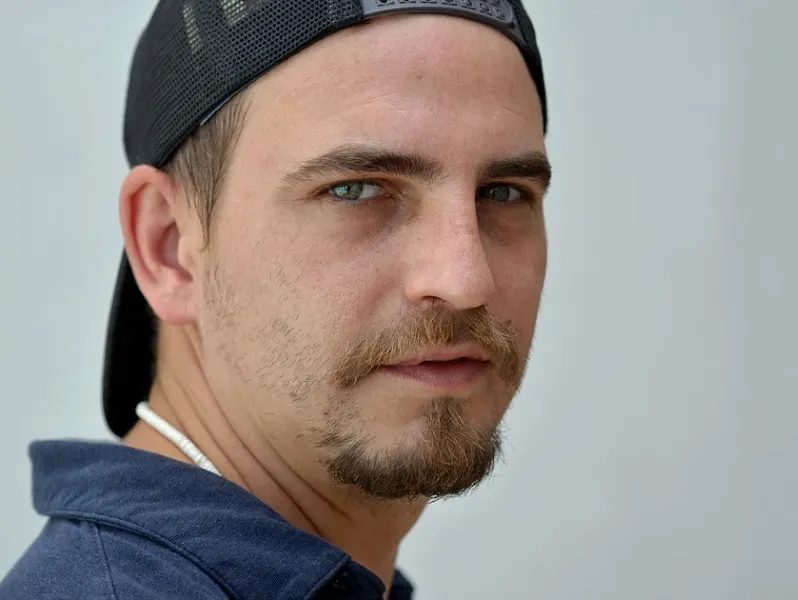 Chinstrap Beard Styles to Copy
Whether you want to call it a French Beard or another name, there is no denying that this look is sharp. For plenty of other cool beard and mustache styles, please check out one of our other lists. We have plenty of different choices on our website.
Tips to Maintain a French Beard
Here are some tips for keeping your French beard healthy and looking beautiful.
Condition Your Beard
If you condition the hair on your head, then you should condition your beard as well. Using only shampoo or, even worse, body wash will dry out the beard and make it look unkempt.
Getting a good beard conditioner and even a nice post-shower treatment will keep it shiny and silky smooth.
Buy a Goatee Mold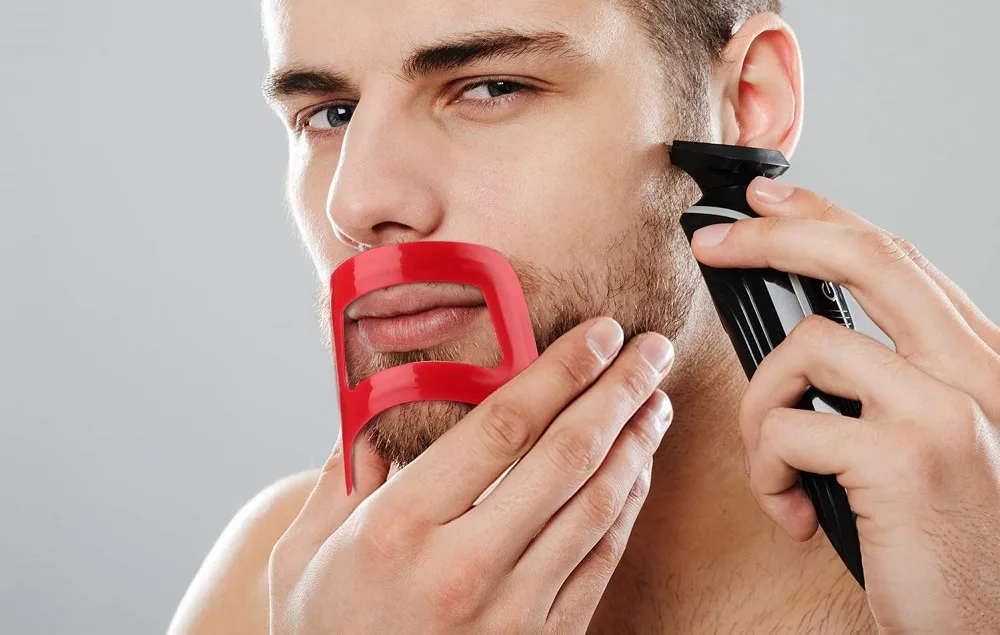 The perfect French Beard is all about having straight edges. However, it's difficult to guide a razor on a straight line without some assistance. A goatee mold is an adjustable piece of plastic that you can place over your chin and mouth to get the perfect goatee trim every time.