The French people have a very aesthetic and classy fashion sense. Almost in every sector of fashion and styling, they have a distinctive style of their own. Likewise, a special beard style is French fork beard. Though this is not anything new but this style got trendy by the protagonist of the movie Pirates of the Carribean, Captain Jack Sparrow. From this article, you will find out what a French fork beard looks like.
What Is a French Fork Beard?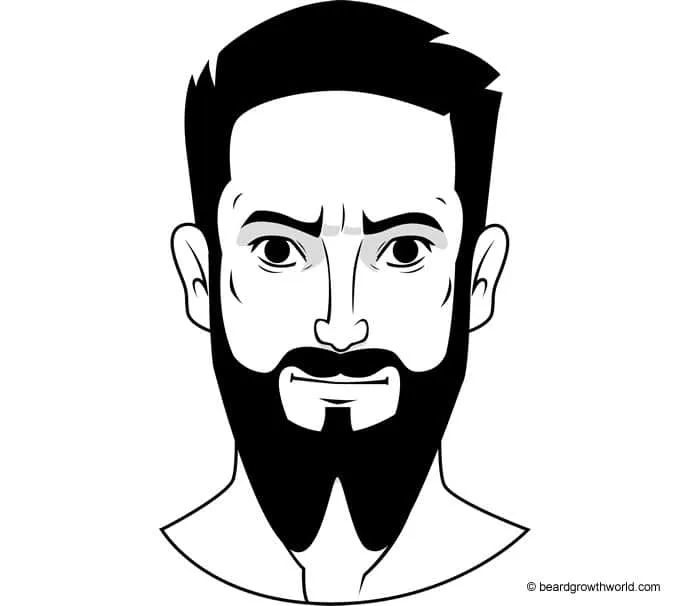 A French Fork beard is a beard type characterized by a full beard that extends past the chin, with a distinct split in the middle, dividing the beard into two segments. Despite the division, it is considered a full-bearded look.
This beard style is very much appreciated by women. You can choose this sharp and neat beard style while going on a date but a French fork beard is not accepted in professional sectors and workplaces. This is more of a casual beard style which gives the best output if associated with a manly mustache. One can get a masculine look easily by getting a French fork beard.
French Beards Style for Go To Looks
Top 20 French Fork Beard Styles
The basic concept of the French fork beard style is having a splitting beard of two prongs. This division makes this beard style unique and different from all other beard styles. Check the list of our top picks.
#1. Ginger Fork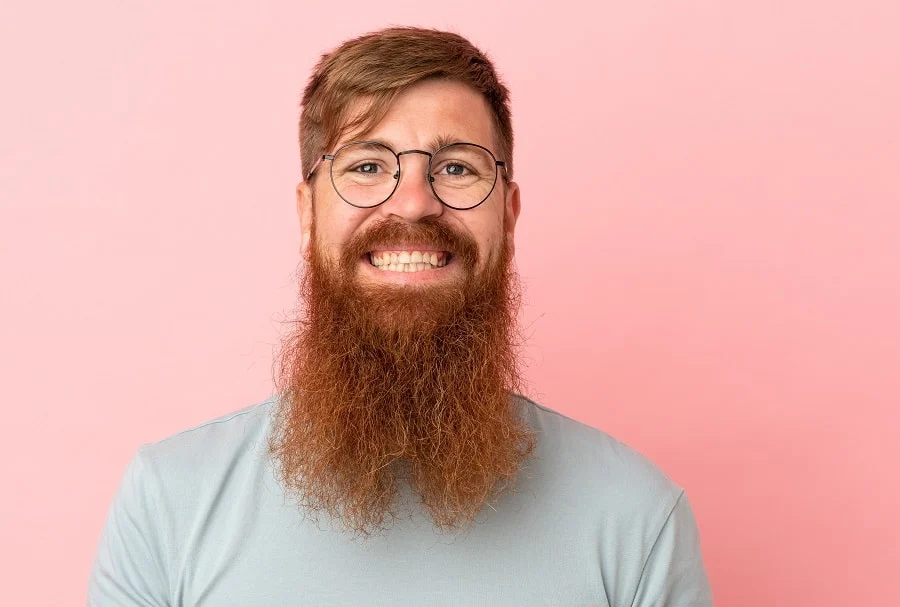 This style gives a certain level of confidence to rock such a bold look. To achieve this look, use your fingers to tousle your beard and give it a messy, just-out-of-bed look. However, it will be great if you wash and allow your beard to air dry for a natural look.
#2. Messy Beard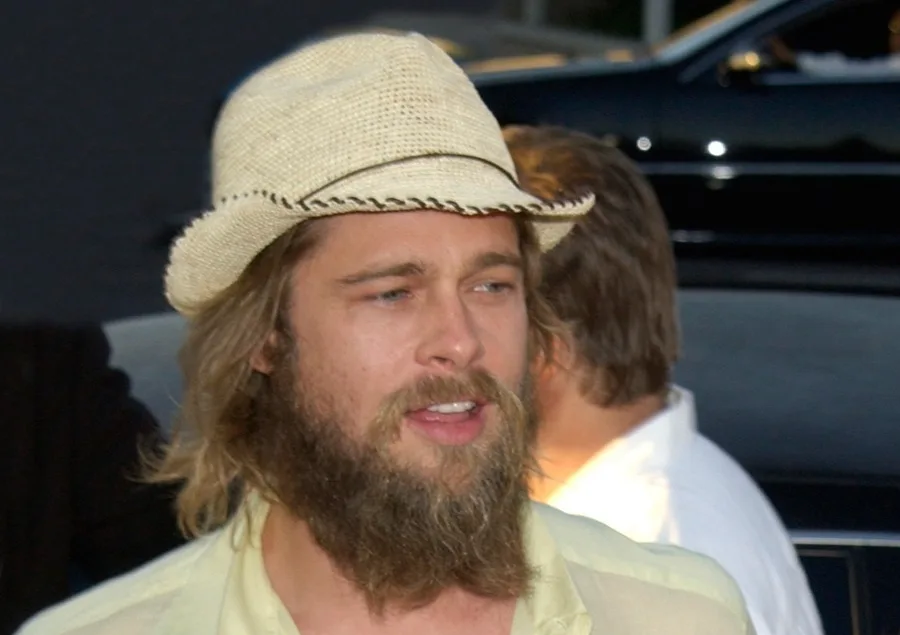 It is usually worn with a mustache, and it can be trimmed to any length. This carefree messy style can be achieved by splitting the end of the beard in the middle.
#3. Beard for Older Man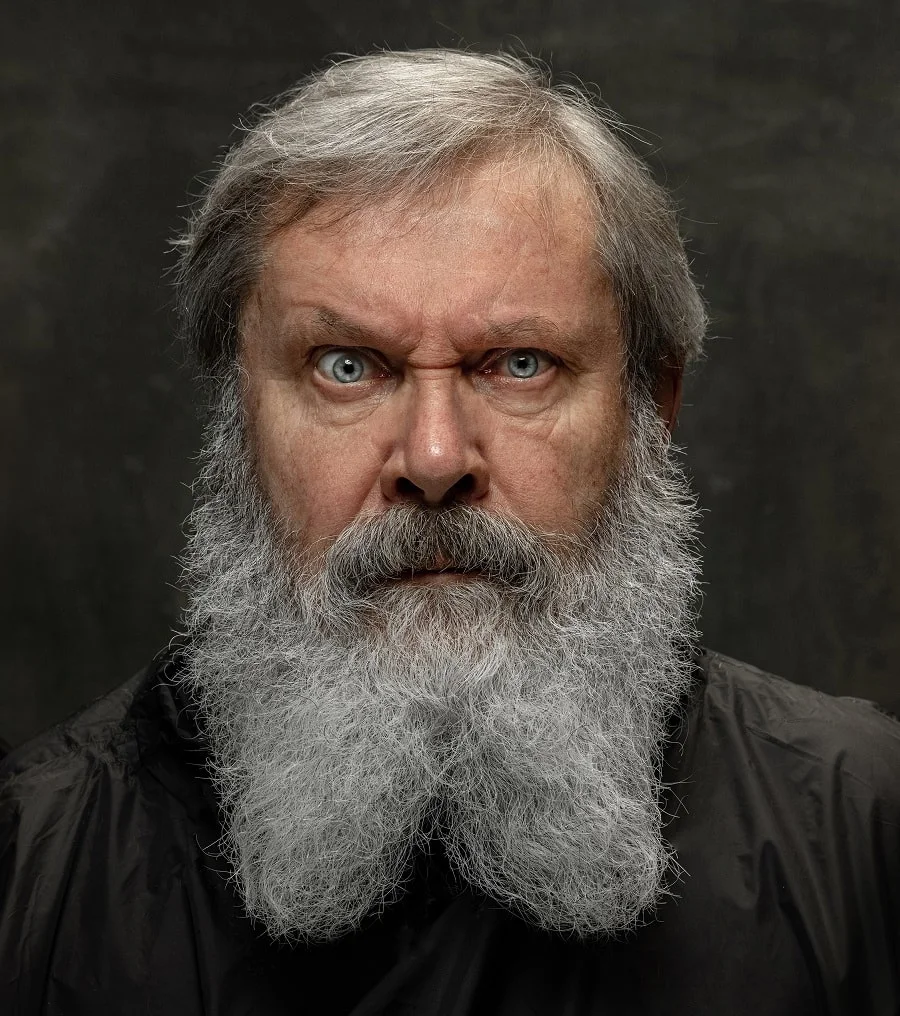 This look is great for people who want a sophisticated look with a little bit of time and effort. Just use a comb to give it a French fork style and eventually add volume and fullness to your beard. The hair on the chin and cheeks is left longer and fuller.
#4. Braided French Fork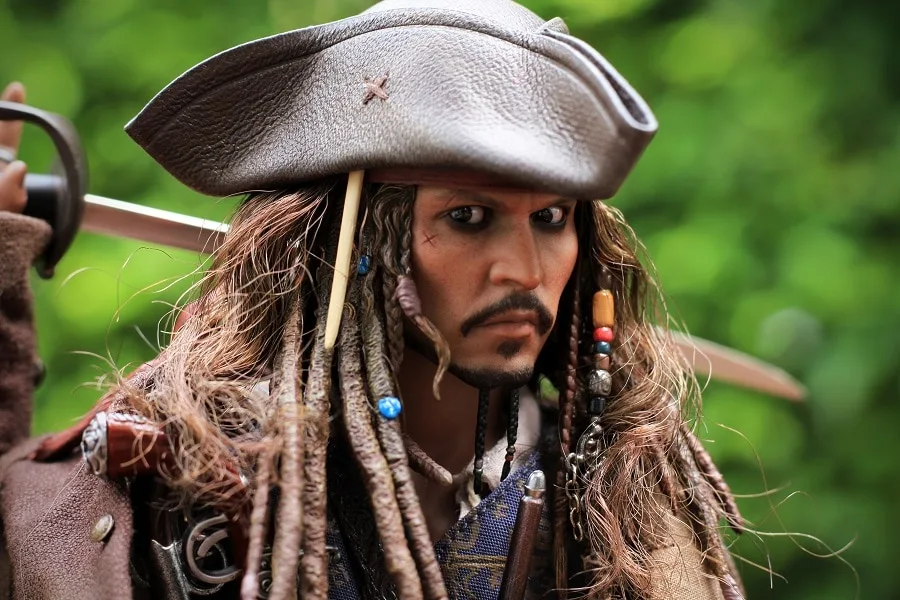 Johnny Depp's short braided style from Pirates of the Caribbean is the perfect way to add a little bit of edge to your appearance. This unique style features a short, neat beard with two long braids that hang down from the chin.
#5. Long Beard
This beard style is perfect for those with a longer face shape and can be easily styled with a little bit of oil. To achieve the style, simply grow out your beard to the desired length and then use a comb to straighten the curls and part it in the middle.
#6. Modern Style
The wide French fork beard style is a great way to add some extra flair to your curly beard. This style involves parting your beard down the middle and making two pointy edges. This style is best suited for those with medium to long curly beards.
#7. French Fork + Handlebar
This style involves growing a long beard that is parted down the middle and then gently twisted up the edges. The mustache is usually styled into a handlebar shape to complete the look. If you are in your 60s, this style is definitely worth considering.
#8. Waves on The Curls
It features a long curly beard that is parted in the middle. In addition to that, the waves on the curls add texture and depth to the style, and the overall look is both masculine and stylish.
#9. Careless
It is perfect for white men who have a ginger beards. The key to achieving this style is to grow your beard for more than a year and comb it regularly to give it a long, split shape.
#10. Combed on Both Sides
This style is perfect for those who have an oval face, as it will help to balance out your features. Add some wax while parting down from the chin and comb them to have a wavy look. Additionally, the pointy mustache adds an extra touch of sophistication to this look and is sure to turn heads when you walk into a room.
#11. Reverse V
It starts from the sideburns and extends down to the chin. However, this style may seem messy as you don't need to trim, but it can be a very stylish facial hair option for those who can grow them.
#12. Windy
This look is achieved by allowing the wax to harden facial hair, then shaping it into the desired fork-like shape. The hard wax helps to keep the hair in place, and it may look like winds have blown them. It is great for a man who wants to have a funky gangster look.
#13. French Fork + El Bandito
The long French fork beard with El Bandito mustache is an elegant facial hair style among the old men. This look is achieved by growing out the beard to a length of about six to ten inches and then shaping it into two parts. In addition to that, the El bandito mustache will add some personality to the look.
#14. Curly Fork
This medium-length style starts from the sideburns and extends down the face in a curved shape while the edges give a fork-like appearance. It is a playful style for men in their 40s.
#15. Goatee Fork
It is characterized by a short tuft of hair on the chin, with the rest of the face being strapped from the sideburns. The cheek should be clean shaved, while the short handlebar mustache will complement the look.
#16. Hipster Beard
To get this look, grow out your beard to four to six inches while dividing it down the middle into two forked sections. The mustache is then grown out and waxed into a thick gunslinger shape. It is great for people who want to have a funny appearance.
#17. Pointy Edge
This ducktail-type split beard style looks good on a long face shape. It is a full beard that is shaped with two pointy edges starting from the chin, giving it a V-shaped appearance. This French fork beard is often seen with a mustache, but it can be worn without one as well.
Brad Pitt is one of a few Hollywood actors who is followed because of unique beard style. Usually, he carries a circle beard on his face. Here the circle grows long and gets split in the middle. You can try this amazing French fork beard being inspired by Brad.
#19. Captain Jack Sparrow (Johnny Depp)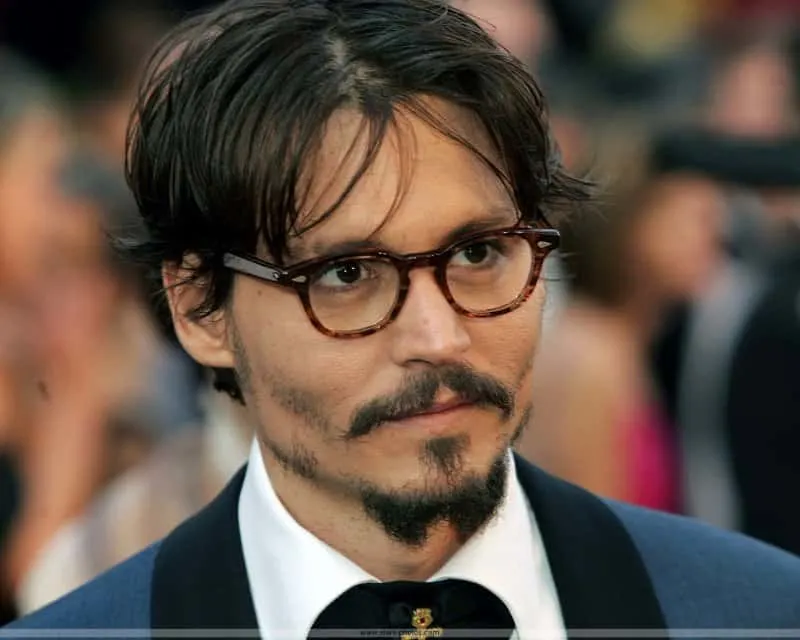 French fork beard was an underrated beard style. Johnny Depp has made this popular all over the world by portraying the character Captain Jack Sparrow. This beard style owes something to him. If anyone has a beard of medium growth, he can try Johnny's style.
#20. The Perfectionist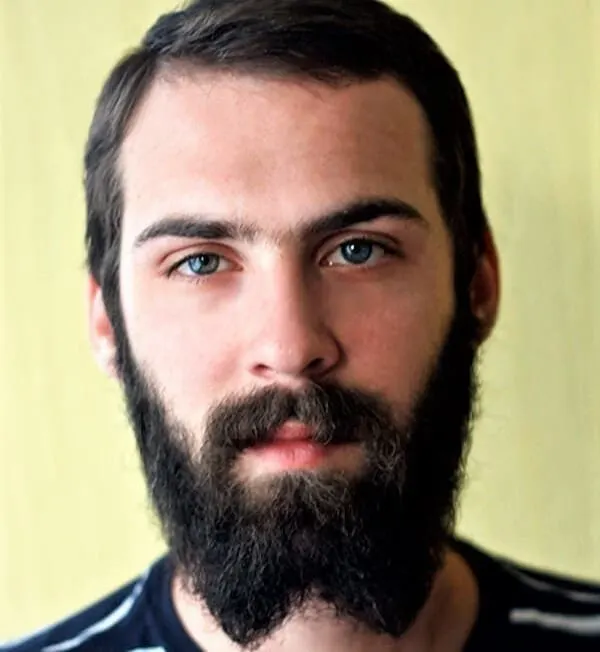 This is the perfect version of the French fork beard. The beard originally looks like this. Though there is no hard and fast rule in fashion and styling, the original looks have a special appeal. That's why this style has great significance.
Patchy Beard Style to Make Statement
In this era of modernization, no style is confined only to the native people. Everyone is following everyone's culture. French beard is also no more of only French people. This is a popular beard style all over the world.