John Krasinski has been a source of beard style inspiration for many a man, haven't they? The actor himself is a huge fan of beards and it shows in the way he keeps playing with different beard styles.
How to Achieve John Krasinski Beard
The A Quiet Place hero has a lot of tricks up his sleeve to get the perfect beards. Let's see how you can achieve the perfect beards as him. Also, you can get inspiration from these celebrity beard styles.
Shampoo and condition your beard with some nice beard shampoo and conditioner as the cleanest beard is the best beard. It's better to shampoo your beard thrice a week to keep it fresh and soft.
In order to get the perfect John Krasinski beard, you need to grow it fully. And that might even take you months to get a full-grown beard which you can shape later on.
Cut and shape it while keeping your favorite John Krasinski look like a sample.
Always use a beard brush or beard comb to untangle and smoothen your beard. It will leave the beard soft and it will be easy to style it in the way that you desire to.
Use a good quality beard balm to keep the beard shiny and smooth all the time. It will help you keep your beard hydrated and will protect the hair from winds and dust.
Keep your beard well-shaped all the time and give it regular trims to look as on good as John Krasinski does.
Best of John Krasinski Beard Styles
Well, now that you know how to get a beard like John Krasinski then why not go ahead and choose a beard style for you. Here are 5 of our favorite looks taken up by this handsome gentleman, you can choose any one of these.
1. Slightly Tapered Full Beard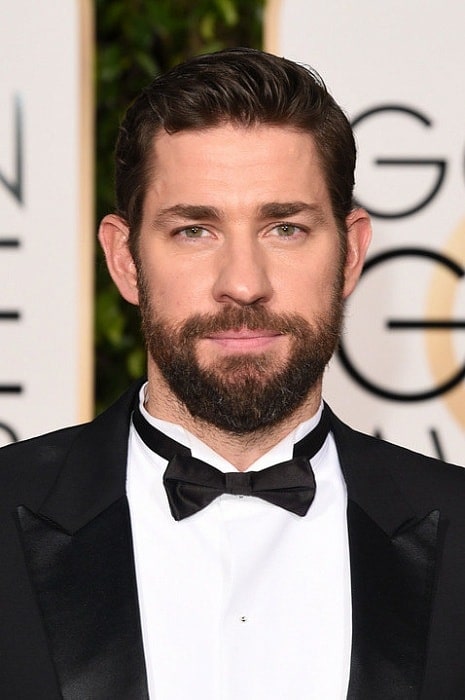 If anyone can pull off a full beard in such a sexy and appealing way then it is John Krasinski. He has his beard tapered his beard at the sides which grow thinner towards the ears.
This look is rather rough and hot, but you can go for it and stay simple yet seem irresistible. The best part is that you do not have to spend a long time on shaping or setting it. Just a little brushing and you are good to go.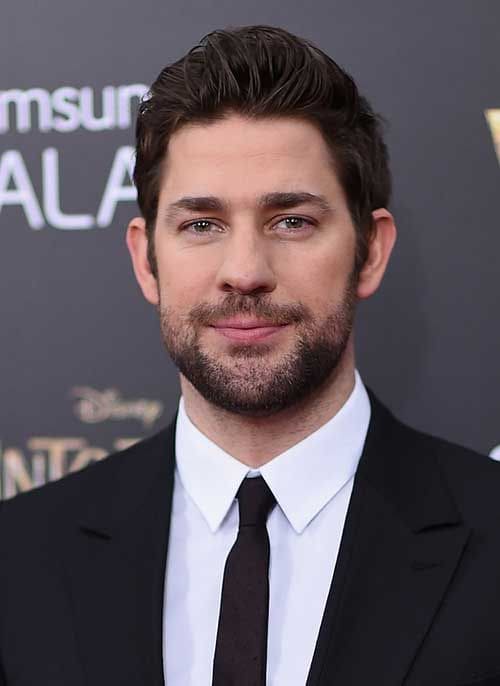 If you want to have a John Krasinski inspired beard but you do not want to go too hairy then you can try this short and light beard.
3. Light Sexy Stubble
What's better than a 5 o'clock feel to your beard? You can have this light stubble to make people go crazy for you just like John has done successfully here.
Well, this lovely and simple beard is totally your thing if you want a full beard with no extra angles or sharpness to it.
5. Medium Stubble Beard
This beard is what most of the men like since it has the right charm of a beard and fun combined in the most perfect manner.
Below are some of our popular posts for you:
These are some of the best John Krasinski beards that you will love as much as we do, so go ahead and try them.