We always see a person either with a beard or without a beard. If the two looks can be kept together the real difference can be easily dragged out. It's proven truth that men look more beautiful with a beard than any other looks.
You'll be convinced fully after reading this article. Because we have put the with vs. without beard photos together to make an empirical comparison and to reveal how the looks change just due to a beard style.
Top Examples of With Vs. Without Beard Look
As we all know the famous look of the famous persons, it will be better if the comparison is made between the two different looks of the celebrities. That's why we have chosen the celebrity of Hollywood while investigating the with and without a beard look of the celebrities. Check out the below list.
1. Chris Hemsworth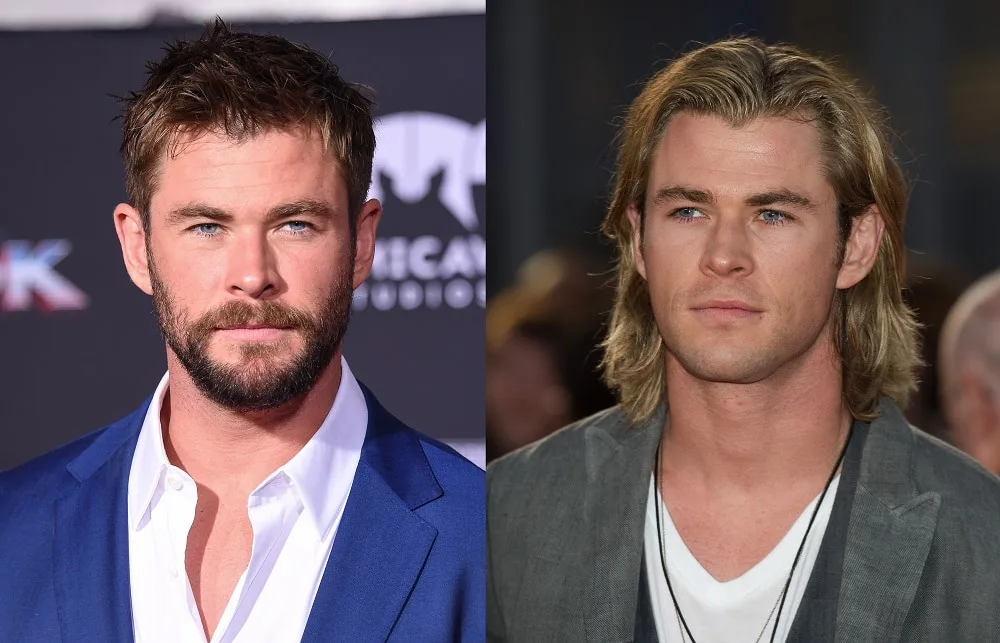 2. Jeff Bridges
3. John Krasinski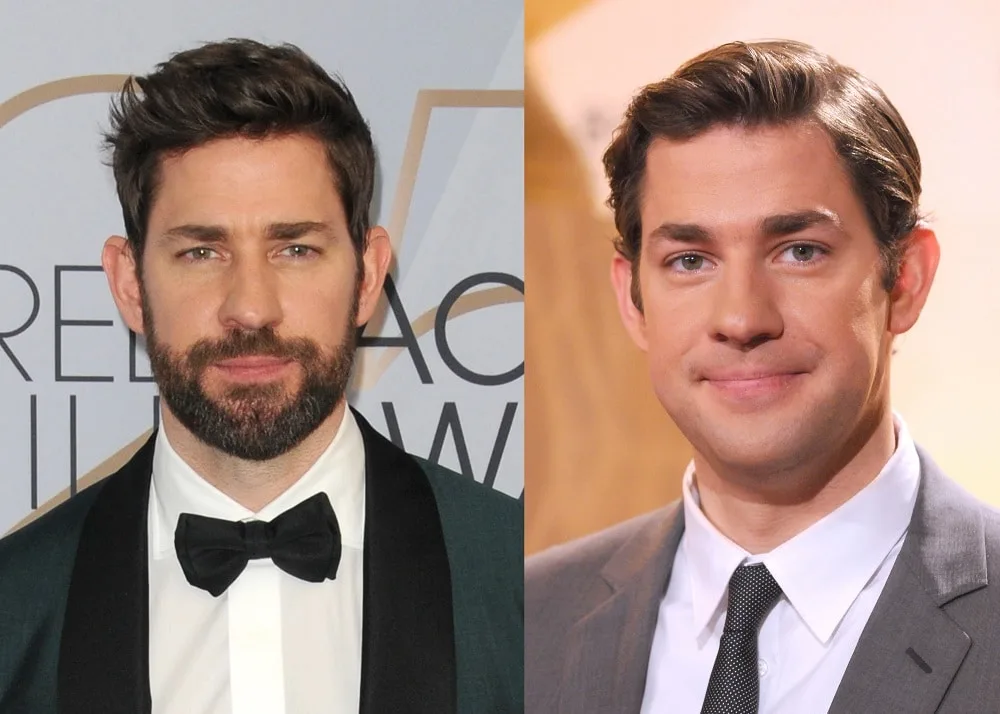 4. Jon Hamm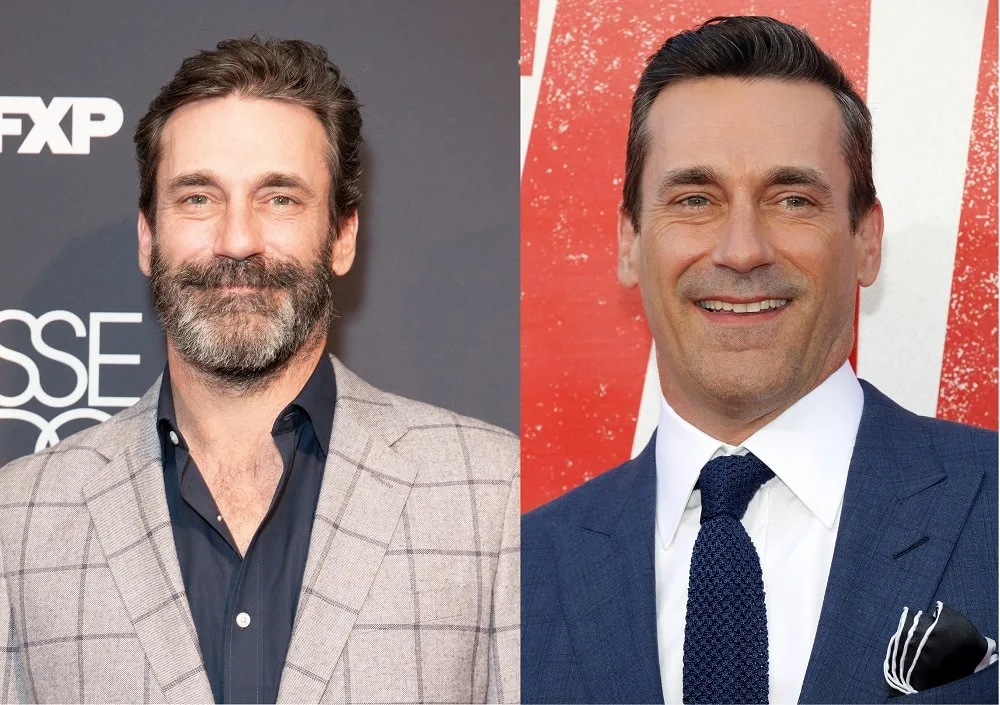 5. Robert Downey Jr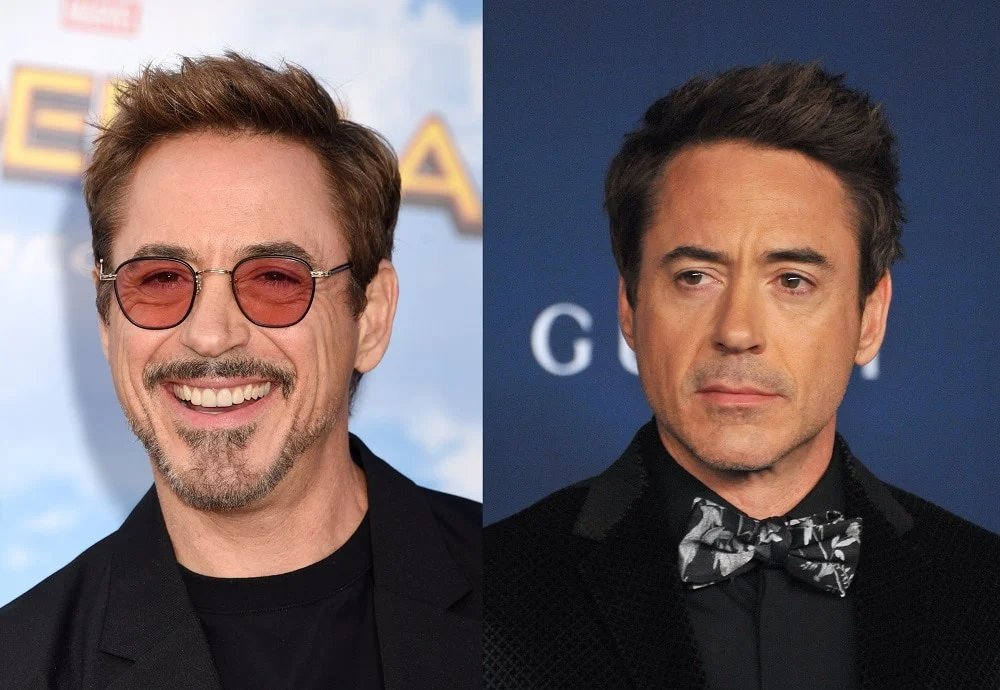 6. Matthew McConaughey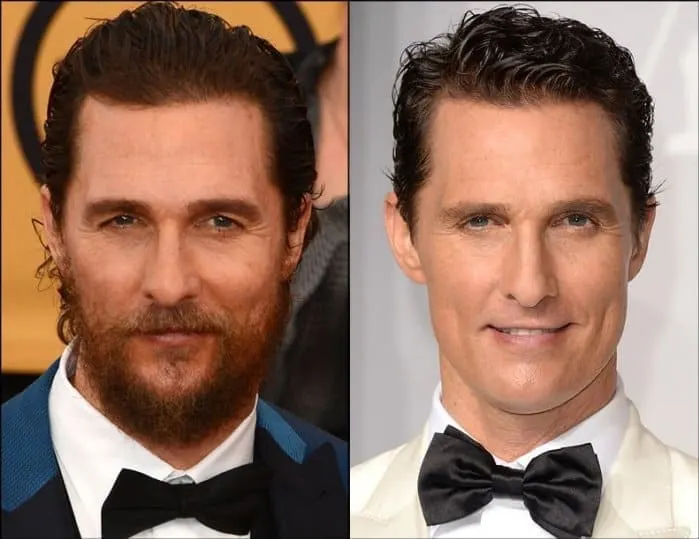 This is the perfect example of how an unkempt beard can change the outlook so radically. Matthew McConaughey is looking far better with a beard than without a beard. He looks more masculine and matured in the bearded look.
Hottest Hollywood Celebrities In Beard
7. Andrew Garfield
Andrew Garfield has a baby face. He looks like a kid without a beard. And, look what he has grown as a beard? The full-bearded look has made him a man.
8. Zayn Malik
Zayn Malik is one of the sexiest musicians of the present time. He has crushed the heart of thousands of girls by his signature designer stubble. He looks like a schoolboy without any beard whereas a beard can change him to a grownup overnight.
9. Shia LaBeouf
Shia Labeouf has recently been photographed with a long hair and a medium beard. This is the most discussed look ever donned by Shia. He has become the center of discussion just with a beard style. That's how a without beard look gets defeated to a bearded look.
10. Pierce Brosnan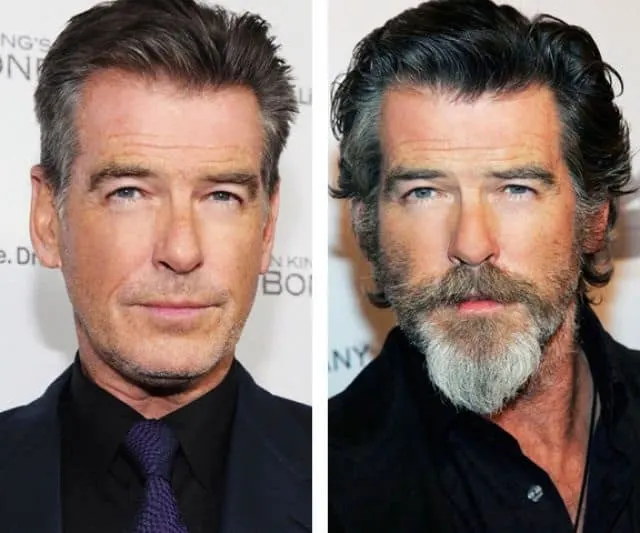 This will give a huge blow for sure! Just look at the intensity of the bearded look. There is an endless difference between these two looks. Pierce Brosnan looks amazingly good with this gorgeous beard. This man can act as James Bond again with this bearded look.
Top 5 Bruce Willis Beard Styles
11. Brad Pitt
You just can resist yourself from uttering the name Brad Pitt when you are talking about Hollywood beards. This man almost always wears a beard. Now see his bare look and compare. He undoubtedly looks dashing, smart, sexy and what not with a beard. So, with a beard wins over without a beard.
Will Smith is one of the most loved celebrities in Hollywood. His example will melt some guys' heart I bet. He also looks stunning with a beard. And, without a beard, Will Smith doesn't look like Will Smith.
13. Sean Bean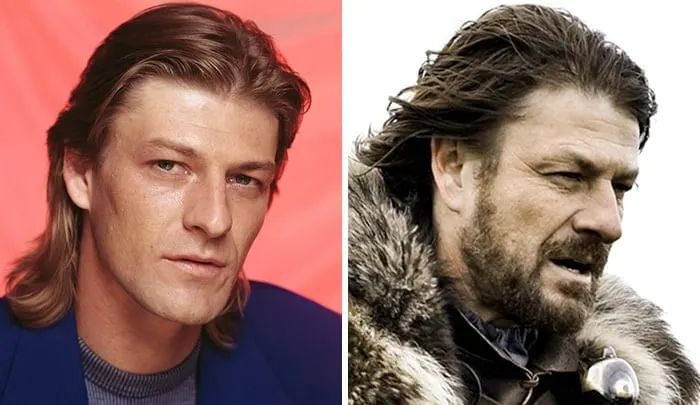 Sean Bean's bearded look became so popular worldwide that almost every troll pages used his picture at least once in their memes. Look at his without a beard look. He looks like a completely different person. That's the power of a beard. It can change the look instantly.
14. Abraham Lincoln
Let's know about some real heroes who are more famous for their works off-screen. Abraham Lincoln once used to go bare-faced. But, his popularity as the President of America reached the top after he got the bearded look. Well! That's not because of the beard, he earned the popularity.
15. Che Guevara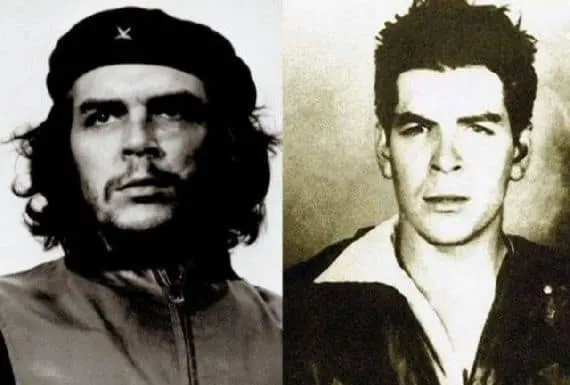 Last but not the least, the great revolutionary Ernesto Che Guevara also rocked a great beard. Today, we all see his bearded look in Tee Shirts and other places. But, his without a beard look has become a rare and antique piece. A bearded look is timeless whereas without a beard look gets lost with the passage of time.
Popular Duck Dynasty Stars Without Beard
A bearded look can change the overall look of an individual to a great extent in many ways. It's not only true for the celebrities but also true in pour daily life. It may happen you will not be able to recognize your friend If he does a shave after a long time.