Have you ever wondered what it would be like to grow your beard out to its fullest potential? Some people have taken that question to heart and grown some of the longest and biggest beards in the world.
These whiskers are not only impressive in length but also in the effort and dedication that went into growing them. A common reason behind growing a long stylish beard is to appear more attractive to most women.
In my opinion, passion, and dedication is the ultimate reason behind growing a long beard. And if you're confused about why that matters, believe it or not, our list of the top 11 longest beards in the world includes not only men! Check out the list and see for yourself.
Who Has The Longest Beard (living man) in The World in 2023?
Having the longest beard in the world is not an easy feat. Every year, you'll find men competing against each other who has the longest beard amongst them in different parts of the world.
In 2023, Praveen Parameswar from Gurgaon, India won the National Beard and Mustache Championship with his beard at a stunning 38 inches long. To be honest, that's definitely a world record and no one is currently on record to have a beard longer than that.
If you do have a longer beard, you might want to apply to your nearest beard competition and get the word out there. That's what Praveen did.
It's hard to believe that this man was an IT engineer who later moved on to pursue acting. Upon being denied a role for having a short beard this man changed everything about himself.
World Record Holder for The Longest Beard Ever?
Hans Nilson Langseth (July 14, 1846 – November 10, 1927) was a Norwegian-American who held the record for the world's longest beard. His beard length was measured upon his death during his burial. At the time of his death, his beard was 17 feet and 6 inches long.
How Can Some People Grow Such Long Beards?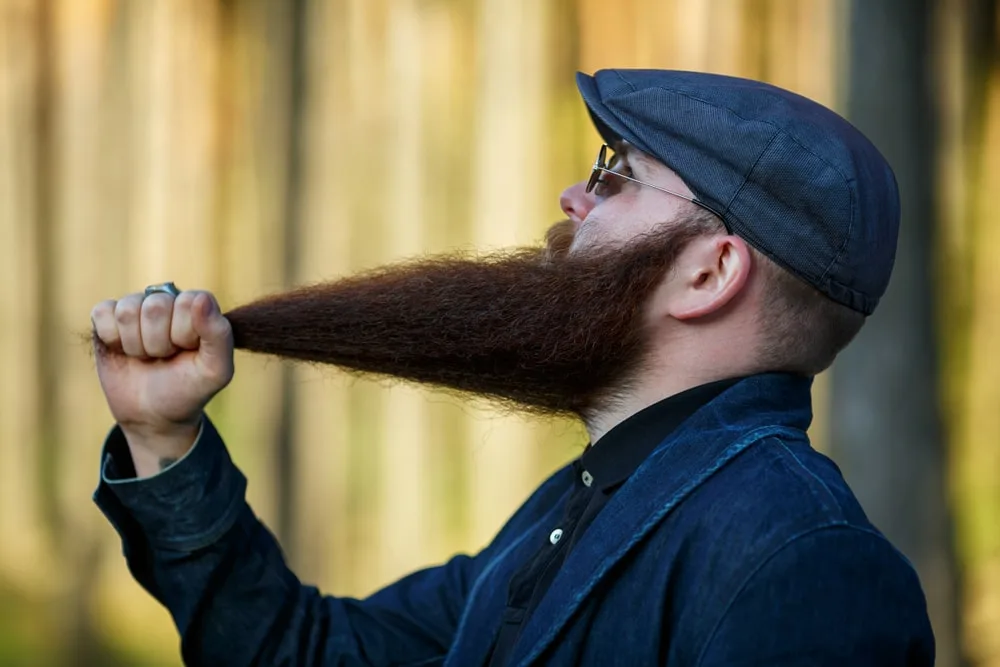 Growing such a long beard is definitely a life-long process in some cases, such as in the case of Hans Nilson Langseth. Even beating the current record holder for the longest beard in the world is going to take you years. So, if you're serious about going down this journey, the most important thing you can have is determination.
As this is a long process, patience is also an important factor. It will several months to grow out your beard all the way across your neck and about a year or two to reach your neck if you have a really high beard growth rate.
Finally, the last thing you'll need is discipline as, after growing your beard up to a certain point will require specific maintenance routines and the inclusion of specific products that will help you keep your beard healthy. This is a must if you want a beard that's definitely long but also beautiful.
Can You Grow A Beard for A Long Time and Break The World Record?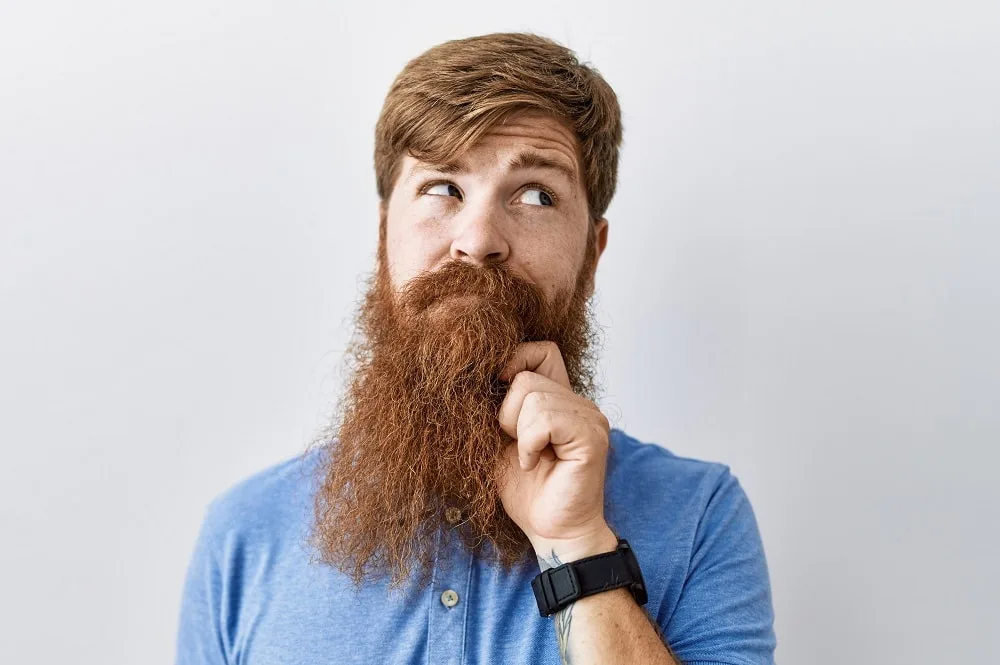 Yes, you most definitely can. We would encourage you to do so as well. Regardless of the optimism though, you will have to prepare for a long and difficult journey ahead as this is not an easy thing to do.
Also given the fact that beards have propped up again as a trend after years of unpopularity is another aspect that would add challenges to such a goal. Nonetheless, you should charge head-on if you think you're prepared for it.
List of The Longest Beards
There are many men we see with attractive long beards every now and then. But want to to see really long beards? Here is a list of the famous people that's included in the 11 longest beards in the world.
#1 Hans Nilsen Langseth – longest beard on earth (17 feet 6 inches)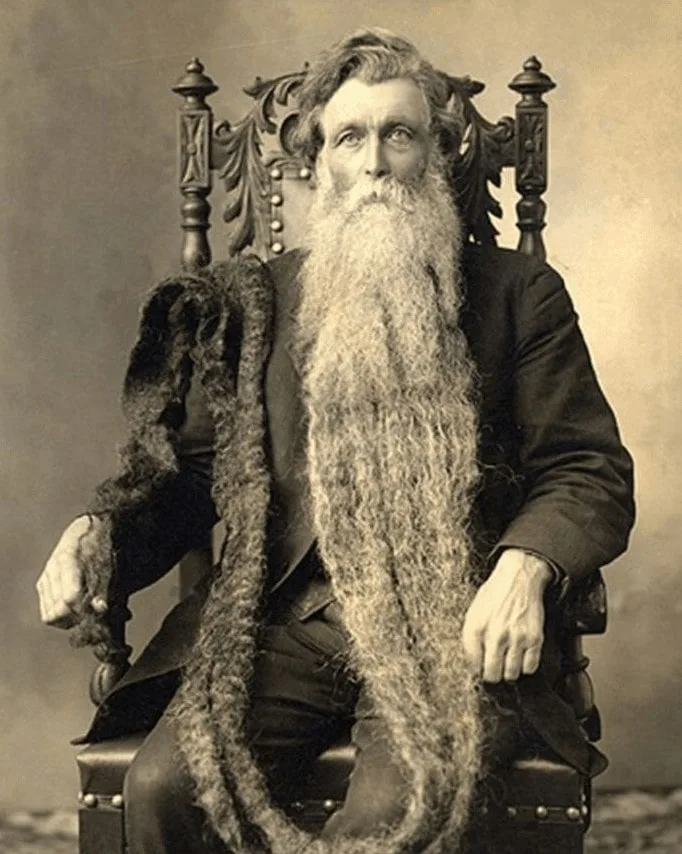 A native of Norway, Hans Nilsen Langseth or widely known as the King of Whiskers is the World Record Holder for the longest beard sizing up to 17-feet and 6-inches long. His beard was only measured during his burial at Kensett, Iowa in the year 1927.
Although he was already residing in the United States for 15 years, it was never been measured not until he died. By the year 1967, it was presented to the Smithsonian Institution in Washington DC, U.S.A.
#2 Sarwan Singh- Longest Beard in Living Person (8 feet 3 inches)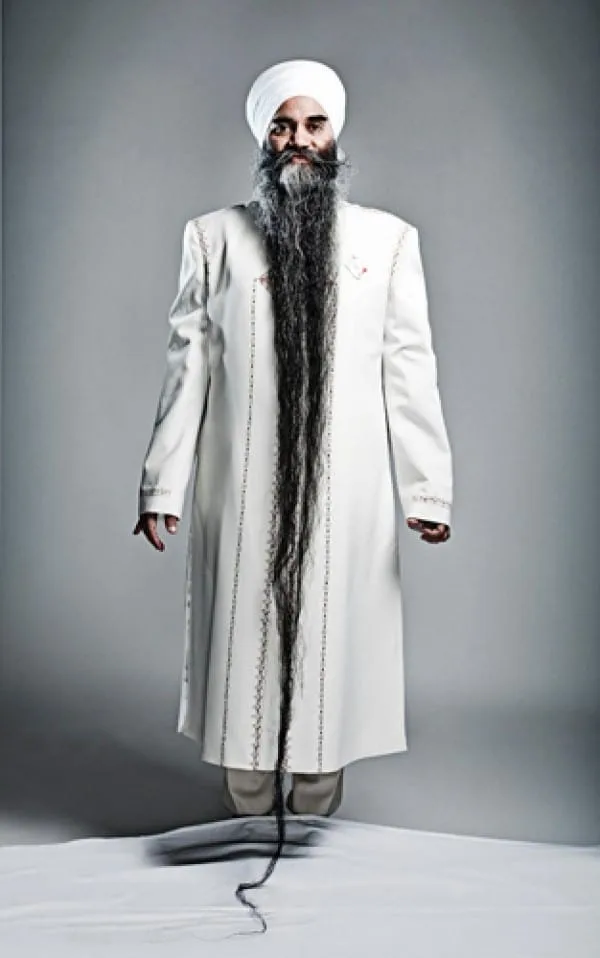 The current world record holder with the longest beard in the world alive is no less than Sarwan Singh from Canada. His beard was approximately measured to have a length of 8 feet and 2.5 inches.
It was in September 2011 when he was measured in Surrey, British Columbia in Canada. Singh's beard was remeasured by Guinness World Records in October 2022, and it had grown to a length of eight feet and three inches.
The first measurement was held in Rome, Italy where he tallied an astounding 7 feet and 9 inches in length. Years after, it grew much longer allowing him to be the world record holder for the longest beard in male alive.
#3 Shamser Singh (6 feet)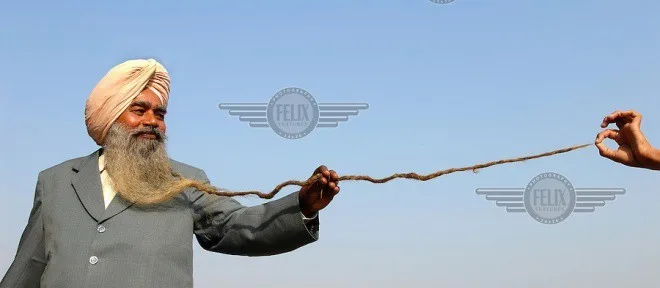 Grown at a length of 6-feet, Shamser Singh is among the world's longest beard length of all time. The beard was measured from then end of his chin to the tip. It was in 1997 when he was proclaimed the longest beard holder on a living person. He is a native of Punjab, India where he yearly grooms his beard all his life.
#4. Charley Goble – 3 feet 5 inches
Charley Goble from Bruceville Eddy, Texas, is the reigning National Beard and Mustache Champion with a beard measuring 3 feet 5.5 inches in length. Goble spends nearly two hours each day maintaining his beard, using natural oils and shampoo to keep it moist and growing. He washes it daily and braids it to keep it manageable.
#5. Paul Wright- 2 feet 2 inches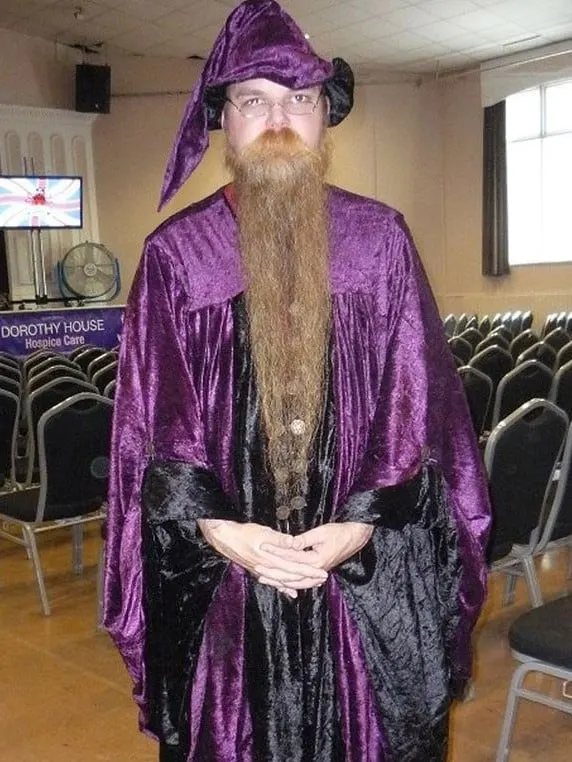 Paul's vicious beard-growing hobby started more than 6 years ago in Great Britain. His beard measured a massive length of 2 feet and 2 inches. The beard-growing man was really impressed each time he sees changes every month.
The Swan More, Hants, Britain native started his hobby when he was stuck at his gentle home due to a dislocated knee. For now, Paul is busy flaunting his long beard to various competitions.
#6. Michael Legge – 2 feet
Michael Legge spent most of his 4 adorable years growing his facial hair which reached to a maximum length of 2-feet. The British man is the holder of Great Britain's longest beard after letting his facial fur grows impressively.
The father of two beautiful kids, Michael has joined several facial hair contests and a few of them made him the winner. According to him, from about 12 competitions he joined, he went home first place in at least 10 of those.
His long beard doesn't stop Michael in grooming it. In fact, he collects various grooming kits and designs his facial hair with different designs such as traditional and madcap.
#7. Nate Johnson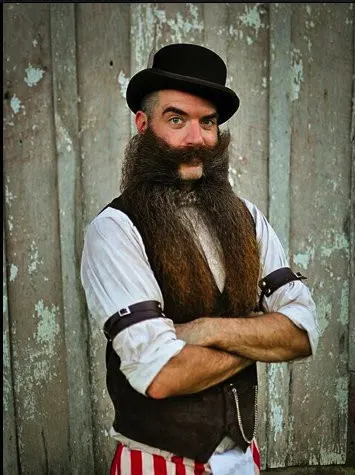 Widely known as Chops Johnson in the bearding world, Nate has currently 12 titles under his belt. His championship caliber in the beard competitions includes 5 first place finishes.
#8. Sean Z.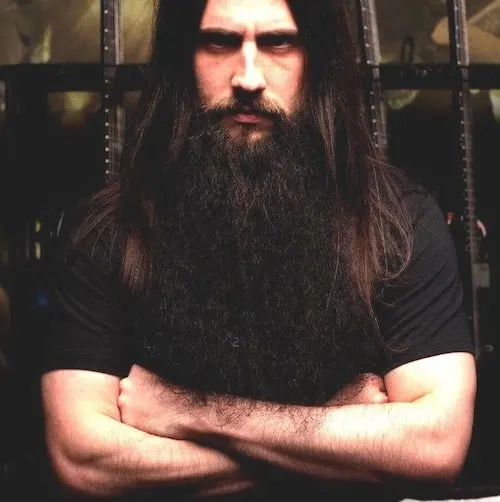 The metal band vocalist for Daath and famous keyboardist of Chimaira, Sean Z. has grown his beard for an enormous 12-inch long facial hair. His beard was also chosen by most metal maniacs as the best beard in the metal genre history.
#9. Madison Rowley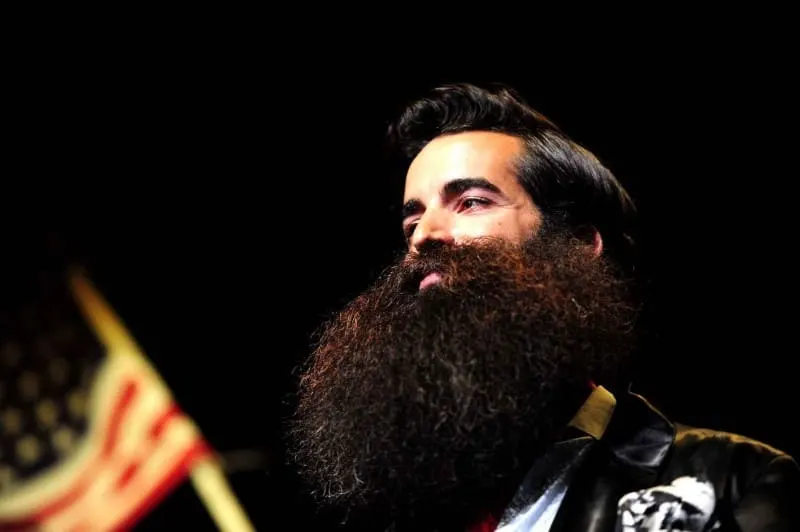 Portland's renowned cinematographer, actor, and director, Madison Rowley has risen to popularity as he was documenting his legendary beard to various social media sites. Further, Rowley took the first place in the World Beard and mustache Championship in Portland.
#10. Shavo Odadjian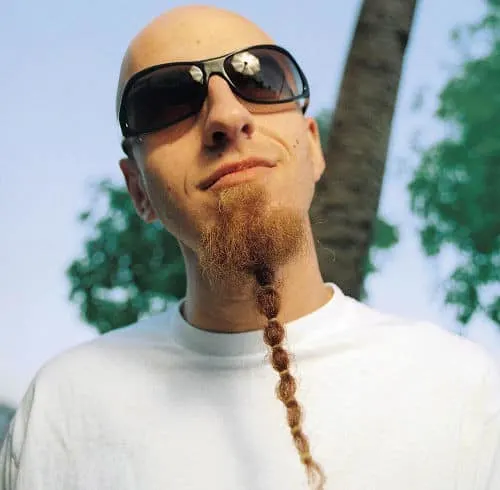 Shavo's remarkable beard reaches up to his middle chest. Its longest strands of hair are confined at various intervals of 1-inch.
#11. Vivian Wheeler
One of the iconic Guinness World Records holders, Vivian Wheeler is the female who has the longest beard. Yes, you heard it right. She is not the only woman with a beard. She dons a 10-inch beard that is usually tied up to allow her to do her daily chores.
Living in Oklahoma, she doesn't mind the striking stares she receives when in public. She spent most of her years showcasing her long beard to side events using her alter ego name Melinda Maxie. The astonishing length of her beard opened the door to give her the world's record.