Wonder why some men have fondly grown their beards longer than even themselves? Growing beard to a such long length needs serious passion and patience. A common reason behind growing long stylish beard is to appear more attractive to most women.
Another reason is to have a dominant impact to other men. Moreover, according to research many have felt under pressure from others that is why they have gone gaga in attempting to look extra aggressive by growing their facial hair.
List of The Longest Beards
There are many men we see with attractive long beards every now and then. But want to to see really long beards? Here is a list of the famous people that's included in the 10 longest beards in the world.
#1 Hans Nilsen Langseth – longest beard on earth
A native of Norway, Hans Nilsen Langseth or widely known as the King of Whiskers is the World Record Holder for the longest beard sizing up to 17-feet and 6-inches long. His beard was only measured during his burial at Kensett, Iowa in the year 1927.
Although he was already residing in the United States for 15 years, it was never been measured not until he died. By the year 1967, it was presented to the Smithsonian Institution in Washington DC, U.S.A.
#2 Sarwan Singh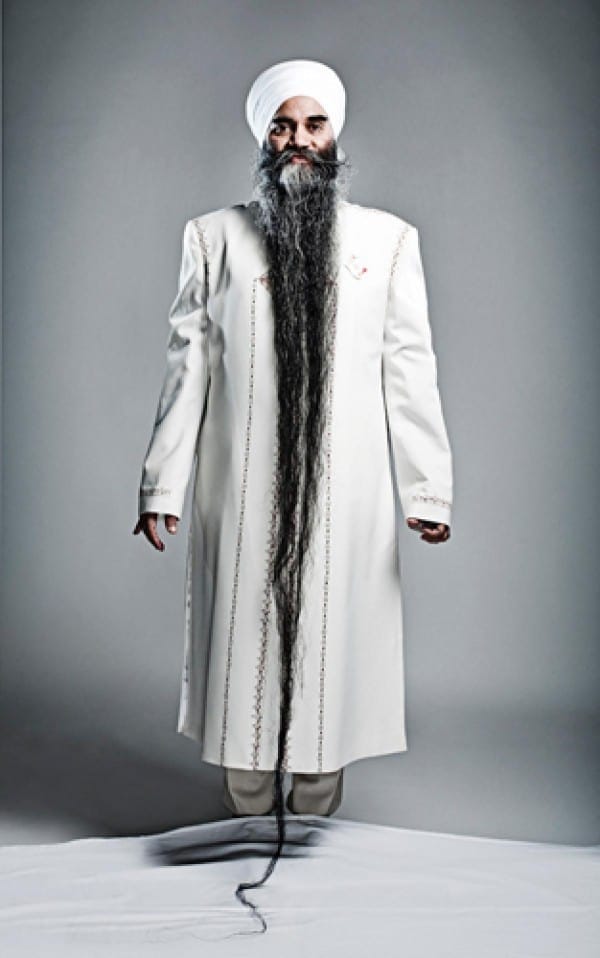 The current world record holder with the longest beard in the world being alive is no less than Sarwan Singh from Canada. His beard was approximately measured to have a length of 8-feet and 2.5-inches. It was in September 2011 when he was measured in Surrey, British Columbia in Canada.
The first measurement was held in Rome, Italy where he tallied an astounding 7-feet and 9-inches in length. Years after, it grew much longer allowing him to be the world record holder for the longest beard in male alive.
#3 Shamser Singh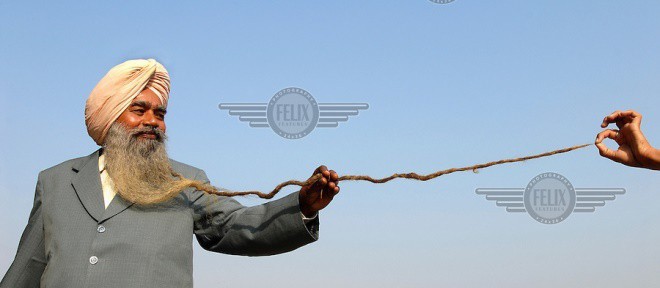 Grown at a length of 6-feet, Shamser Singh is among the world's longest beard length of all time. The beard was measured from then end of his chin to the tip. It was in 1997 when he was proclaimed the longest beard holder on a living person. He is a native of Punjab, India where he yearly grooms his beard all his life.
#4 Paul Wright
Paul's vicious beard growing hobby started more than 6 years ago in Great Britain. His beard measured a massive length of 2-feet and 2-inches. The beard growing man was really impressed each time he sees changes every month.
The Swan more, Hants, Britain native started his hobby when he was stuck at his gentle home due to a dislocated knee. For now, Paul is busy flaunting his long beard to various competitions.
#5 Michael Legge
Michael Legge spent most of his 4 adorable years growing his facial hair which reached to a maximum length of 2-feet. The British man is the holder of Great Britain's longest beard after letting his facial fur grows impressively.
The father of two beautiful kids, Michael has joined several facial hair contests and a few of them made him the winner. According to him, from about 12 competitions he joined, he went home first place in at least 10 of those.
His long beard doesn't stop Michael in grooming it. In fact, he collects various grooming kits and designs his facial hair with different designs such as traditional and madcap.
#6 Nate Johnson
Widely known as Chops Johnson in the bearding world, Nate has currently 12 titles under his belt. His championship caliber in the beard competitions includes 5 first place finishes.
#7 Sean Z.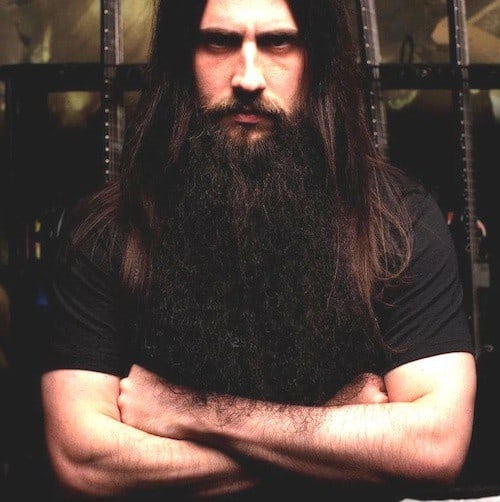 The metal band vocalist for Daath and famous keyboardist of Chimaira, Sean Z. has grown his beard for an enormous 12-inch long facial hair. His beard was also chosen by most metal maniacs as the best beard in the metal genre history.
#8 Madison Rowley
Portland's renowned cinematographer, actor, and director, Madison Rowley has risen to popularity as he was documenting his legendary beard to various social media sites. Further, Rowley took the first place in the World Beard and mustache Championship in Portland.
#9 Shavo Odadjian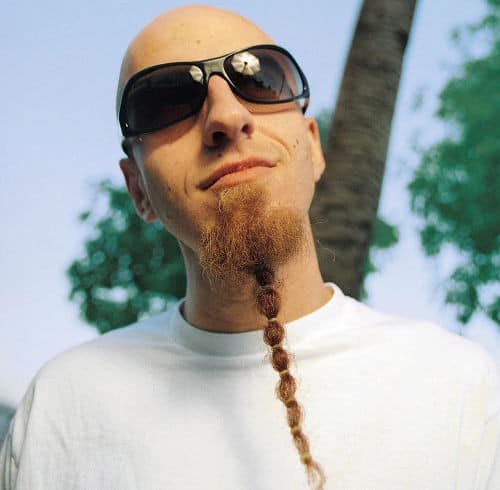 Shavo's remarkable beard reaches up to his middle chest. Its longest strands of hair are confined at various intervals of 1-inch.
#10 Vivian Wheeler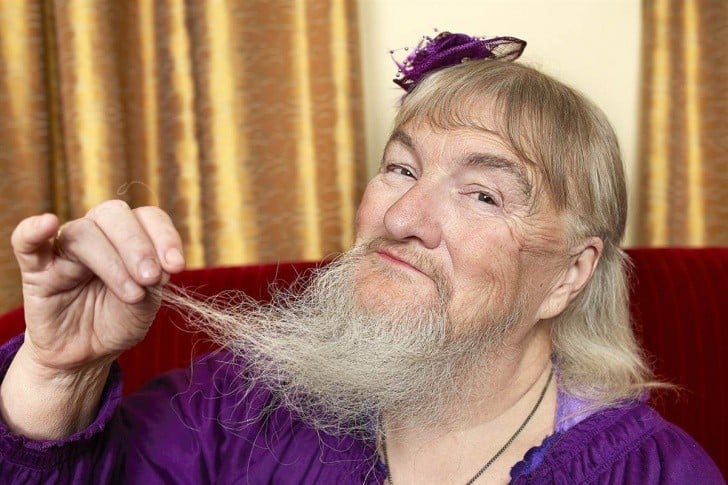 One of the iconic Guinness World Records holders, Vivian Wheeler is the female who has the longest beard. She dons a 10-inch beard that is usually tied up to allow her to do her daily chores.
Living in Oklahoma, she doesn't mind the striking stares she receives when in public. She spent most of her years showcasing her long beard to side events using her alter ego name Melinda Maxie. The astonishing length of her beard opened the door to give her the world's record.