In this era of trending social sights, funny memes have become a smart way to show one's sense of humor. And, if you wear a mustache you get to love these funny and original mustache memes. We have a great collection including our own creative funny mustache memes which will make you laugh out loud.
Mustache Memes to Rule the Social Sites
A classy and meaningful meme can go viral within a minute. Who knows? The next viral mustache meme might be yours. Blend wit and humor together, and get the best version of memes. Check out the mustache memes that are going to be a thing.
#1. Soulless Man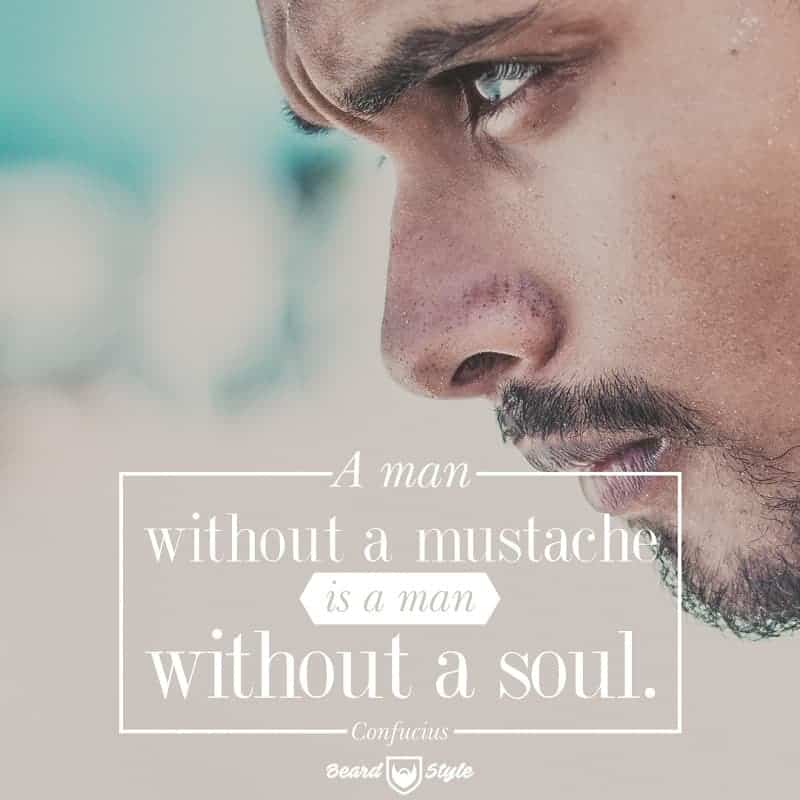 "A man without a mustache is a man without a soul." Do you know said by who? It's not my opinion, this is said by the mighty Confucius.
Handlebar Mustache for The Real Heroes
#2. The Spice of a Kiss
"A kiss without a mustache is like an egg without salt", Said by Rose Wilder Lane. This one is right on the money.
#3. The Threatening One
Bored of boring people? Well, get rid of them now. "Stay away! I have a long mustache and the long gun."
#4. The Beautifier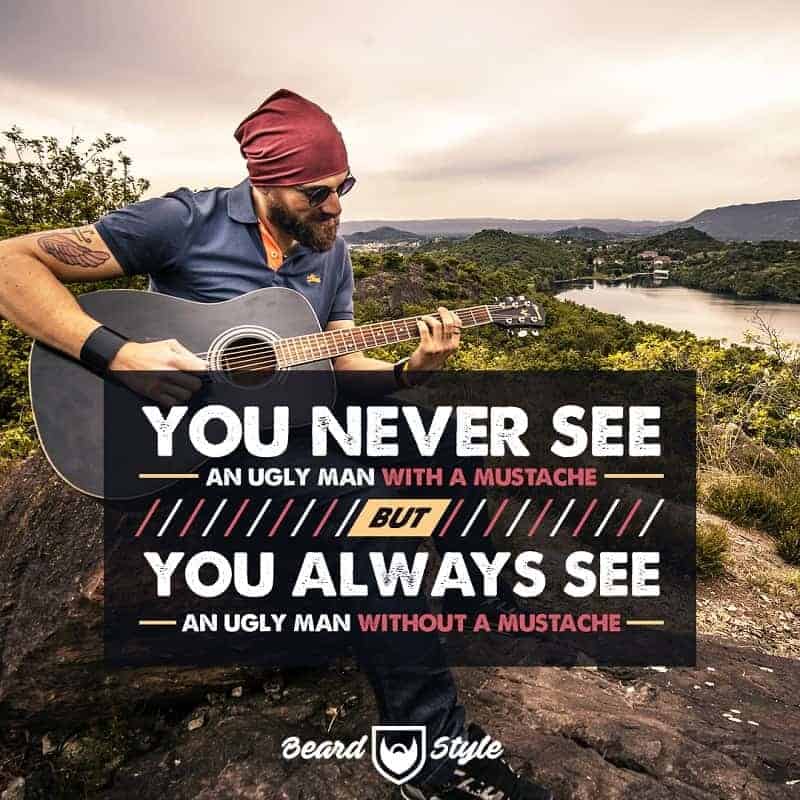 You will never see an ugly man with a mustache but you always see an ugly man without a mustache.
#5. Sign of Manhood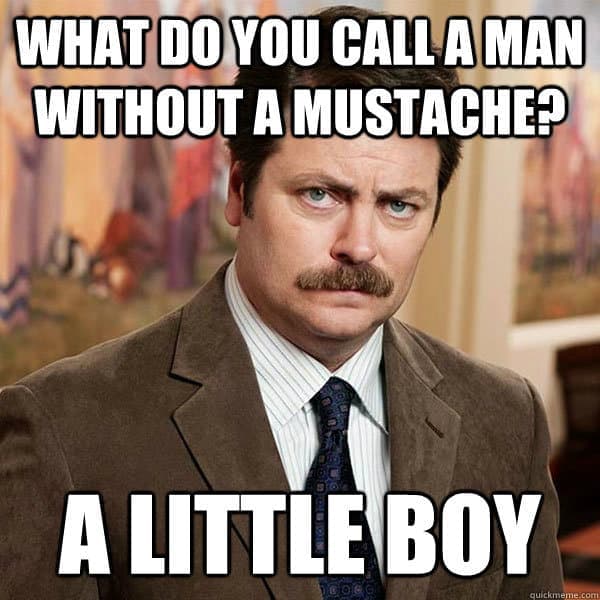 What do you call a man without a mustache? A little boy.
Beard Jokes to Liven Up The Party
#6. Desirable Mustache
Don't shave your mustache if you have a girlfriend or wife. Because…Girls like… "He shaved his mustache!"
#7. The Lady Tickler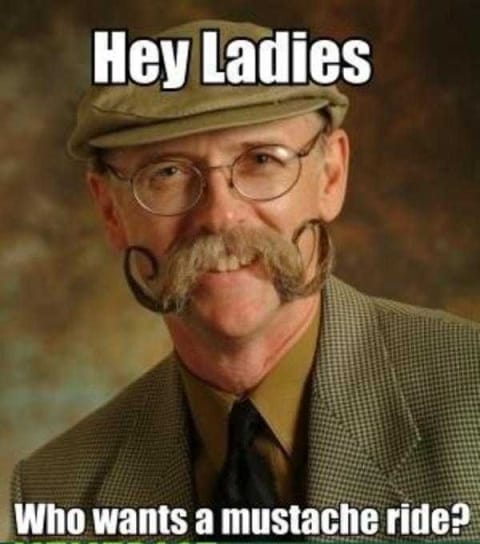 Hey Ladies. Who wants a mustache ride?
Epic Beard Quotes That Guys Will Love
#8. Question Mark on Your Face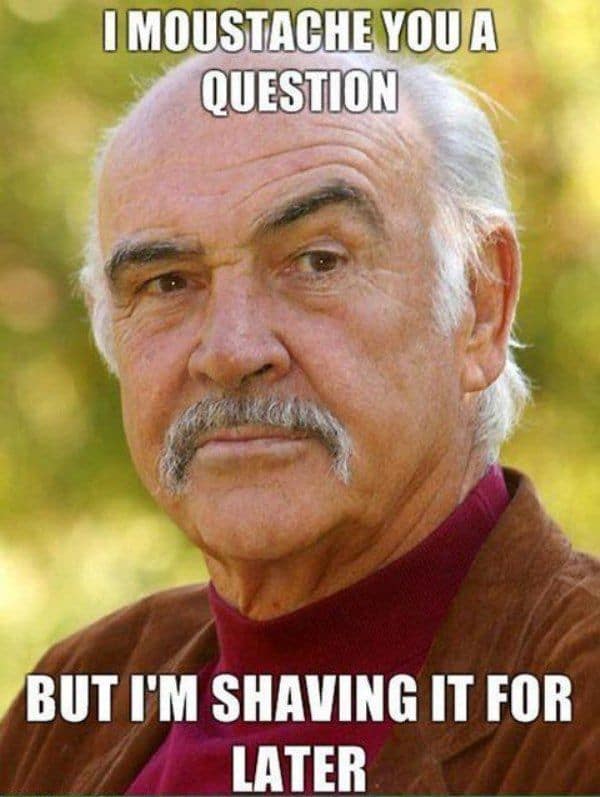 "I must ask you" sounds a lot like I mustache you. That's why "I mustache you a question" this meme goes so viral because of the funny interpretation.
#9. The Saviour
An expert is saying, "She ditched me when I shaved my mustache. Don't do the same mistake."
#10. Being a Man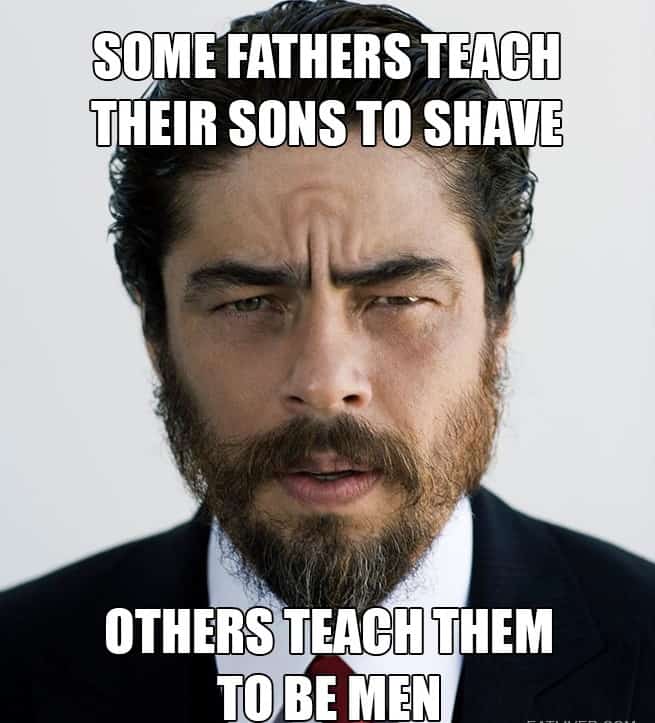 Some fathers teach their sons to shave. Others teach them to be men.
This Funny Mustache Style Will Make Your Day
If you have a mustache and can make creative memes like these, undoubtedly you will stand out on facebook, twitter, Instagram, Snapchat and what not? Go grab your memes and break out on the internet platform.