There are many trends going on in the Asian beard scene. From the clean face to the daring mustache, there's a great deal of variety.
Clean-cut looks are becoming more prominent, but there are those who are taking on the bushy look that is popular among hipsters.
So, whether you're looking for ideas for the office or are just looking for a new look in general, here are some of the most popular Asian beard styles.
Cultural Significance of Asian Facial Hair
Facial hair has been a cultural staple in Asia for centuries, with various historical figures sporting different styles of facial hair to signify their status or profession. Here are some examples of how facial hair is viewed in different Asian cultures:
Japan
In Japan, facial hair was traditionally associated with the samurai class, and wearing a beard or mustache was a symbol of strength and masculinity. Today, however, facial hair is less common in Japan, with many men preferring to remain clean-shaven. You can check our Japanese beard styles guide.
Korea
Facial hair is not as common in Korea. The Korean beauty standard considers beard or any kind of facial hair dirty and not cool. To know why Koreans don't grow a beard check out the article.
China
Facial hair has a long and storied history, with different styles representing different social classes and professions. For instance, during the Qing Dynasty (1644-1912), the Manchu people wore a long queue and shaved their facial hair as a sign of allegiance to their rulers. Read the Chinese beard styles article to know more about Chinese beards.
Other Asian Countries
Arabian people are well known for their beard growth. Filipino and Indian sub-continent people have mixed beard growth experiences. Some can easily grow a full beard others are capable of growing a short beard such as a goatee, stubble, etc.
Beard Styles for Asian Men
All types of beards are sported by Asian people. Here are some modern beard styles for Asian Men.
1. Short Grey Beard with Light Mustache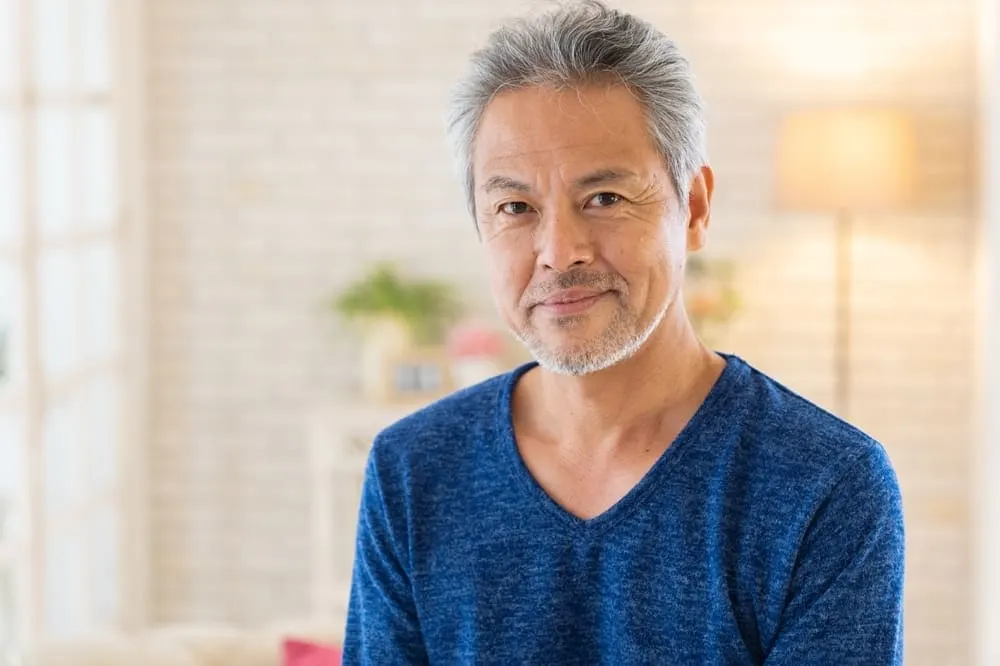 This style features a very short grey beard with a salt-and-pepper light mustache. If your beard is graying before your mustache give this Asian beard style a try.
2. Rounded Bushy Beard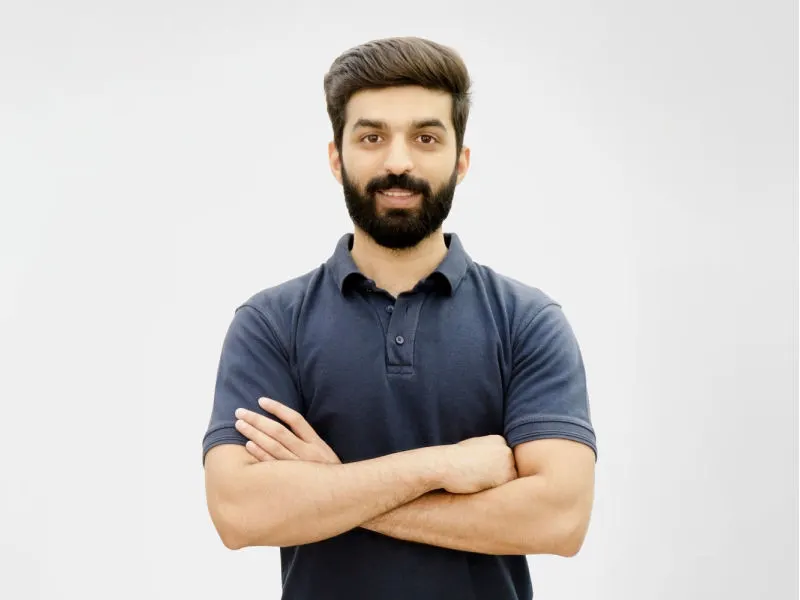 If you are an Asian man with full beard growth consider this bushy rounded beard style. The bottom of the beard is rounded following the jaw and connected with the sideburns.
3. Chin Curtain
Make your beard around 7 mm in length and let it cover your jawline. Pair it with slicked-back hair and amaze everyone with your cool look.
4. Just a 'statue
This look features a clean shaved face and a mustache that has been trimmed short. This allows the focus to remain on the jawline and the precision of the hairline. These styles are also great for men who either don't like a lot of hair on the face or aren't able to grow much facial hair.
5. The Asian Thin and Chin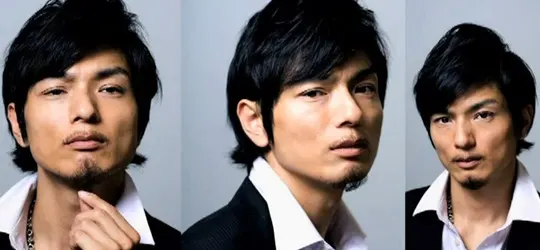 Here's another mustache style in which the mustache is trimmed down relatively short and thin. Featuring a soul patch that extends into the chin and long sideburns, this look compliments faces that are oval in appearance.
6. Plain and Simple
This beard look is a detached goatee with a small soul patch beneath the lips. In order to achieve this look, shave the face clean leaving the mustache, chin beard and soul patch intact.
7. Thin It Out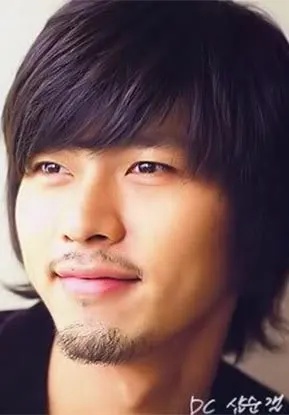 Here's another goatee look that features a thinner mustache and a chin beard. The soul patch is also trimmed pretty thin, giving this look a very subtle appearance. This is a popular beard style among Korean and Chinese men.
8. Grow It In
This look features a little more hair, as it features a shortly trimmed chin beard, goatee and soul patch. The beard fades up into the sideburns, which have been left full and thick.
9. The Student
This look is a little more carefree in appearance, featuring a goatee style that appears to be growing back in. This is perfect for those who enjoy the 5 o'clock shadow look.
10. Fully Shadowed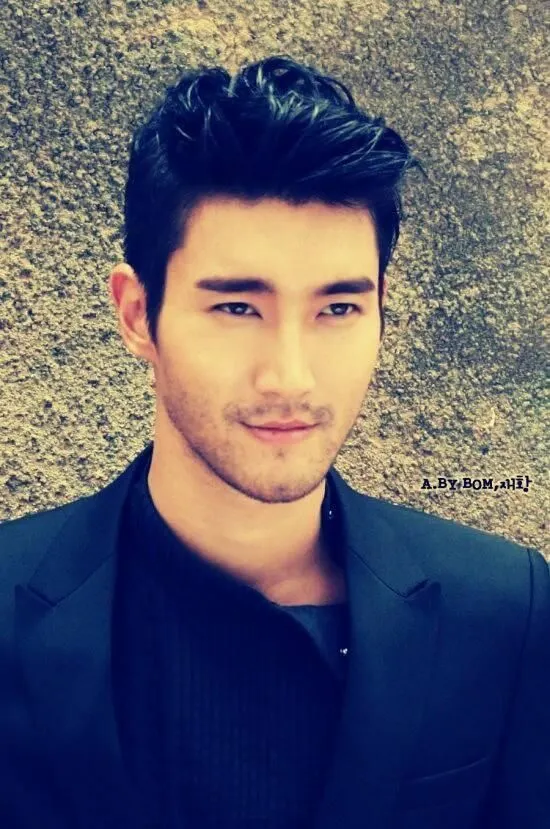 Here's another look that is reminiscent of 5 o'clock shadow, but this beard has grown in a little more than the last one.
11. Add a Chin Strap
This is a detached goatee look that includes a chin strap. To achieve this look, shave the majority of the face clean, leaving the beard along the jaw line and chin intact. Shape and trim the chin strap so that it is uniform and straight.
12. Full Goatee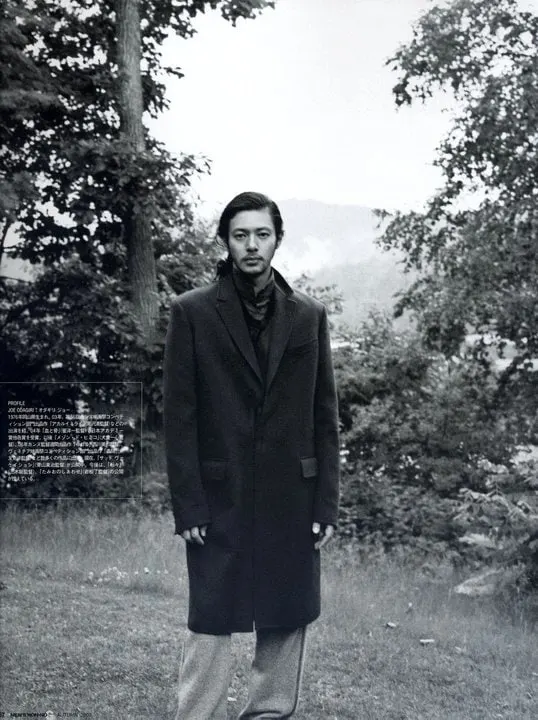 Similar to the previous look, this beard features a full goatee as opposed to detached. This look is perfect for men who prefer to sport a little more hair on the face.
Try these Trendy Japanese Beard Styles
Moderate Length Beard Styles
This next set of beard styles feature looks that contain more facial hair. These looks are perfect for men who either don't like the clean-shaven beard style or too much hair on the face.
13. Asian Bad Boy Beard
Here's an effortless look that offers a bit of edge. The mustache is left prominent while the beard has been trimmed very short and thinned out at the sideburns. Clean lines are what tie this look together.
14. Rebel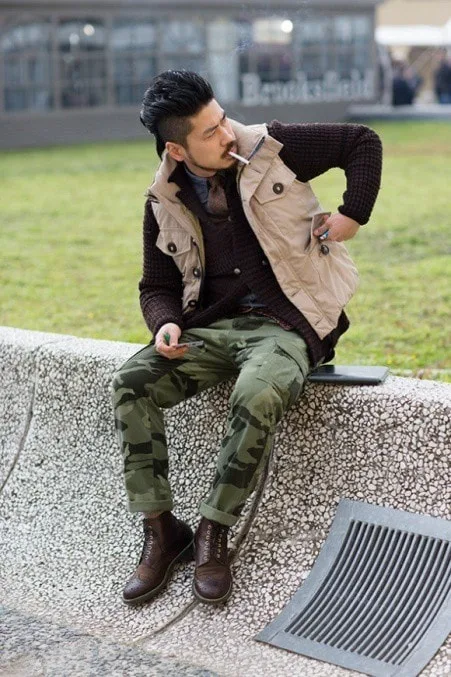 This is another chin strap and detached goatee style that features a more prominent chin strap. The beard and mustache are left relatively thick with very crispy, clean lines.
Coolest Hipster Beard Styles 2017
15. Patchy Strap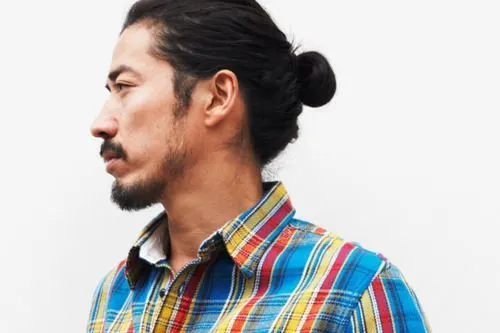 This thick chin strap beard style is unique, since the beard appears to grow in a patchy fashion. Coupling this look with a thick mustache and chin beard will give the appearance that the strap is fading into the sideburns.
16. Vaguely Chops
This sharp look features thick sideburns that actually detach from the chin beard, giving the slight illusion of mutton chops. Paired with a prominent soul patch and moderate length mustache, this beard style is perfect for men who are looking to add a little flair to their look.
17. Woke Up Like This
Here's an effortless look that features a natural chin beard and mustache. This look is perfect for men who want to maintain a clean look that has a sense of effortlessness.
18. Full and Short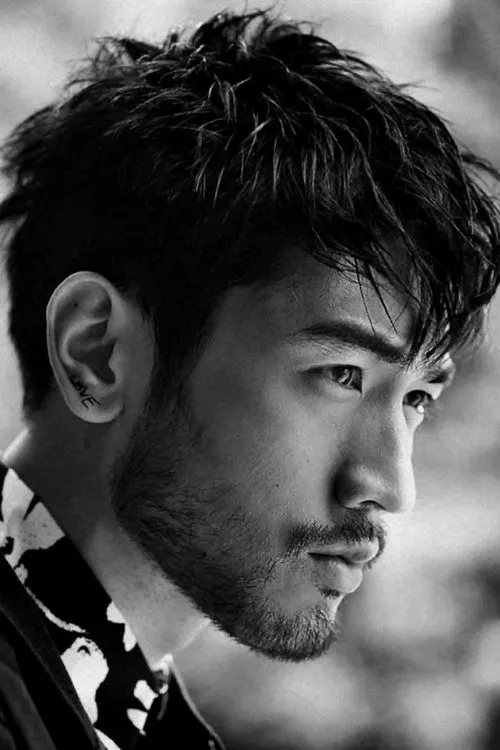 This full beard look features very natural fading and patchiness. Paired with a slightly detached goatee and small soul patch, this look gives a carefree vibe.
19. Full Beard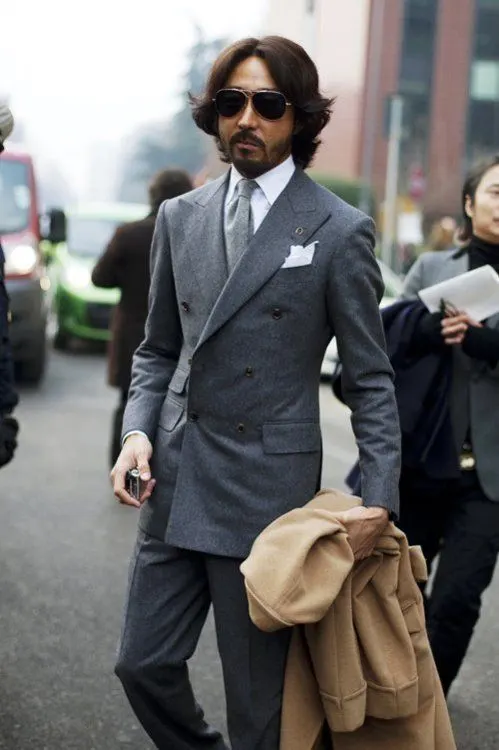 Here's another full beard look that features a little more facial hair than the last one. The goatee is the focus of this look while the rest of the beard is trimmed down very close to the face and given a clean outline.
20. Asian Long Strap Beard
This chin strap look features a beard that is grown out a little past the chin. While drawing attention to the masculine structure of the jaw, this look also elongates the face making it appear slim.
21. Moderate Shadow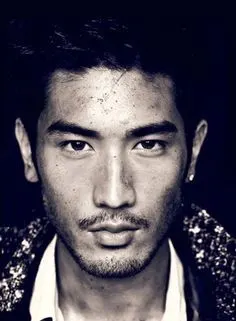 Here's another look that mimics the carefree look of 5 o'clock shadow with a little bit more hair left on the face. This look can vary from man to man, allowing you to customize the length to your preference.
Full Beards for Asian Men
These looks are great for men who aren't afraid to sport a substantial amount of facial hair. If you aren't a fan of trimming the beard short or shaving the face clean, here are some great full beard looks to consider.
22. Chin Enhancer
Here's a full goatee look that draws the focus to the chin. In order to achieve this look, shave the cheeks clean, leaving the chin beard and goatee intact. You can opt to fade the line going along the jaw line so that it gradually fades, but that is optional.
23. Classic Asian Beard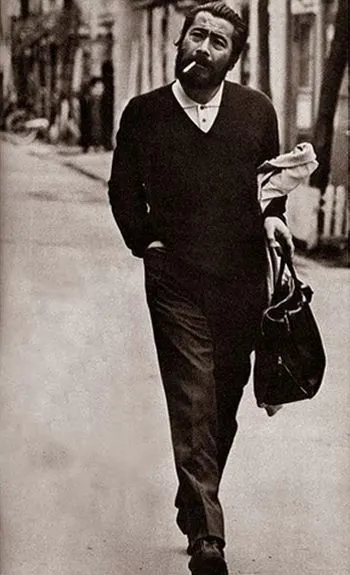 Here's a full beard look that has been trimmed to a moderate length so that the hairs are uniform. Although the beard is full, it is not disheveled and offers a sense of class and effort.
24. Au Natural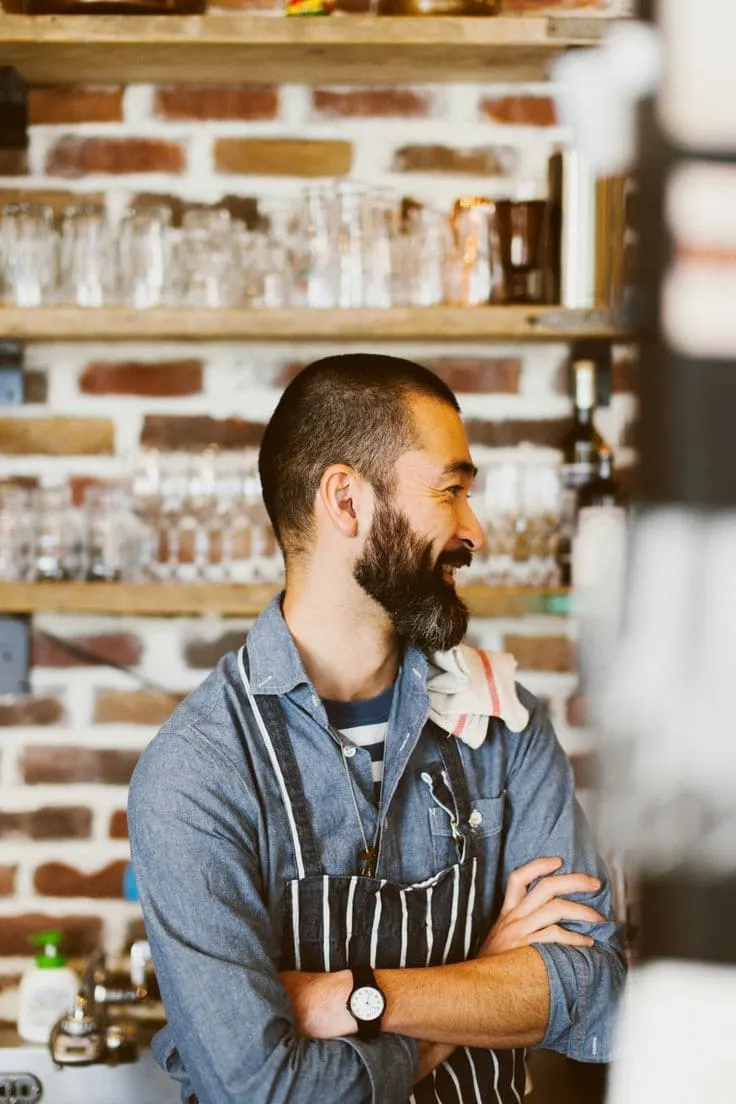 This full beard has been left to grow as it naturally does, but has been trimmed into a manageable shape and length. The chin is left relatively longer than the rest of the beard, giving it a slightly tapered look.
25. Naturally Wispy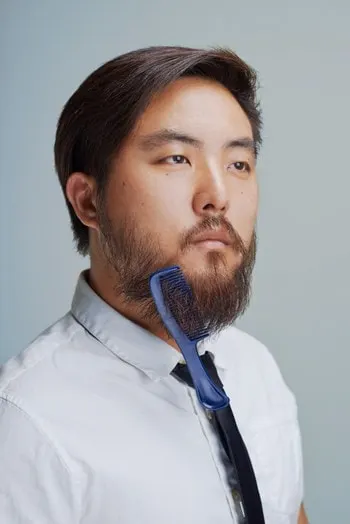 Here's a full beard that has not been trimmed or outlined. The shape of the beard is as it naturally grows, and it has been combed out in order to show off its wispy nature.
26. Full Throttle
This look features a mustache and soul patch that have been trimmed down, and a beard that has been left to grow to a significant length. The beard has been trimmed and shaped as well, but the majority of the length has been left intact.
27. Daring Mustache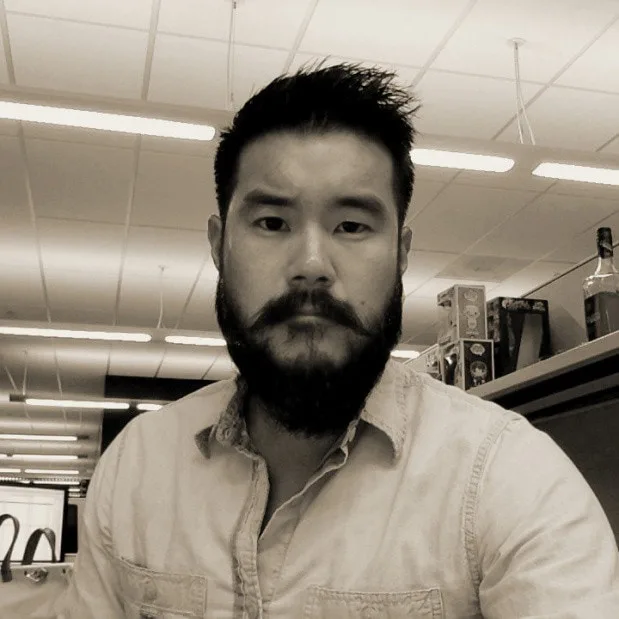 Here's a full beard that includes a long mustache which has been highlighted by shaving away a portion of the chin beard. A faint soul patch is also left in order to help highlight the mustache without taking too much hair off of the chin.
28. The Handlebar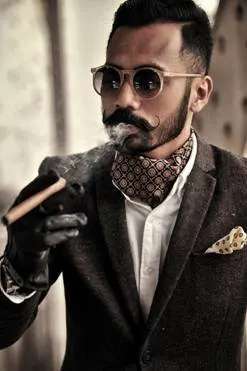 This last full beard look features a less prominent beard and a handlebar mustache. This look is perfect for men who aren't afraid of a style that's sure to turn heads.
29. The Beardstache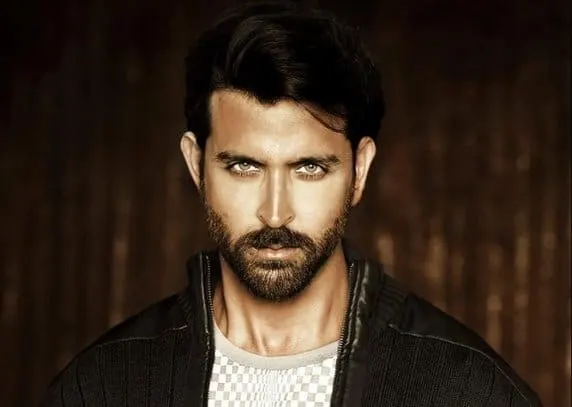 It is a beard stage between stubble and a full beard. It is revealing a rebellious look because of its thick and bold texture. It is the perfect choice for guys with or over thirty year's age. To achieve this particular style, grow a thick mustache that connects with a short beard. You have to maintain it on a regular basis.
30. Full of Attitude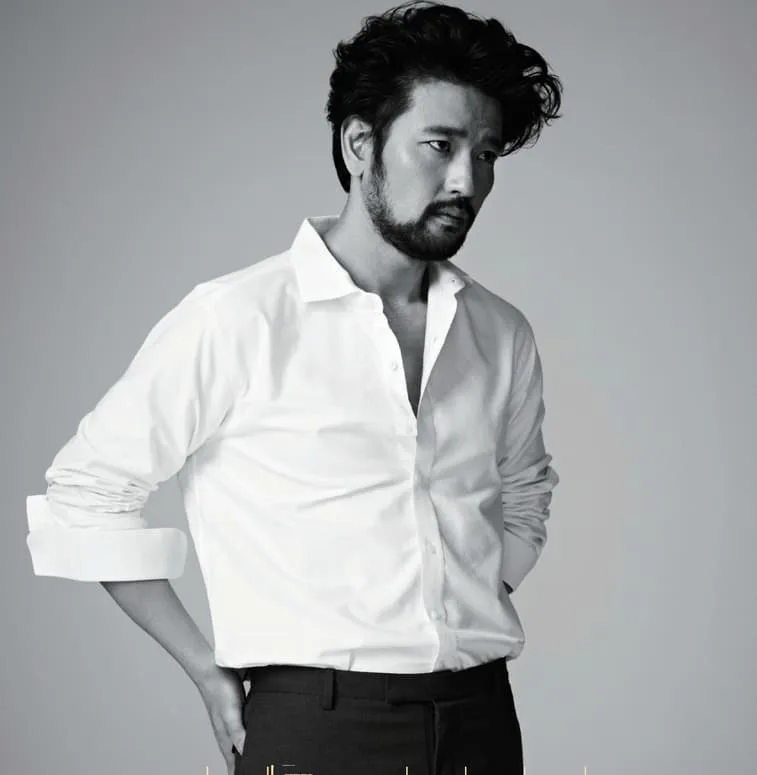 This Asian beard includes strong side whiskers that connect with the thick circle goatee through a low cheeks line hair. Sideburns and goatee look relatively thicker than the cheek line beard. The remaining cheeks area looks entirely clean-shaven. It is literally showing the creative skills of the barber.
31. Asian Disconnected Goatee
It is surely a flawless choice for those Asian guys who have a thin beard. Goatee along with a chevron mustache gives masculine features to guys. It is a perfect choice for those guys who want a professional look for their office life.
32. Light Stubble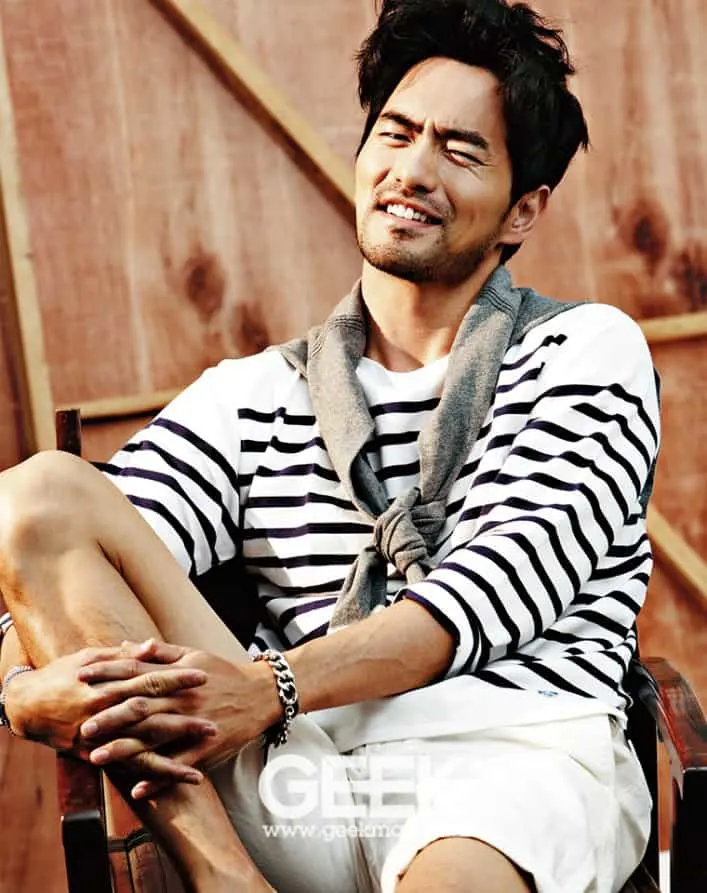 It comes under one of the simplest yet elegant beard styles for Asian boys. It fits incredibly on casual as well as formal outfits. Keep the stubble neat and well-trimmed and pay full concentration while trimming the facial hair under the lower lips to achieve an anchor goatee shape.
33. Medium Stubble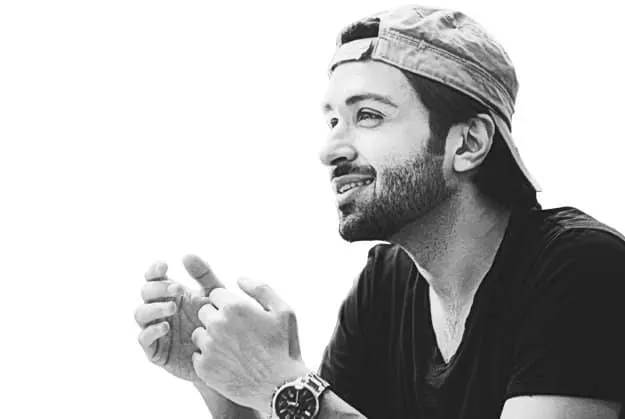 almost 3-5mm long and requires 3 to 5 days without the use of a razor or trimming process, to achieve the desired length. Keep it professional by trimming the neckline and cheeks line hair.
34. Short Beard and Anchor Combo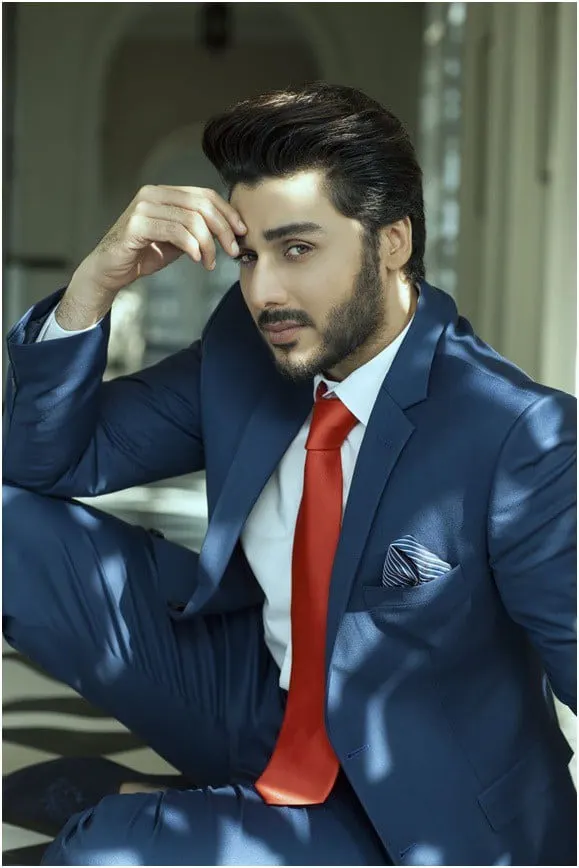 It is an unkempt form of a short beard that looks extraordinarily elegant on Asian guys. It includes a mustache, cheeks hair, and an anchor-shaped goatee. Keep the cheeks line and neckline hair untrimmed.
35. Bold and Impressive
No one can deny the charm of this guy due to his thicker and refined beard look and reckless personality. You can observe a pre-eminent soul patch and a sharp cut between the cheeks and mustache interpolation point that is making the facial hair around the mouth resemble like a circle beard.
36. Asian Extended Goatee
If you can grow a full beard then, it does not mean you should stick to that one beard style. You can do enormous variations with it. You can try this particular voluminous extended goatee accompanying with a mustache for an ultra-mannish and delightful look. Wear a topknot hairstyle to add more aura to your whole look.
37. Long Stubble
The long stubble is slightly shorter than the short beard. If you want to stick with this look, you have to trim it after few days according to your facial hair growth rate to maintain the desired length. Keep it well-kept and neat for a presentable appearance.
38. Gracefully Thick
It is a short beard style that features a soul patch, circle goatee, and cheek line hair. If you want a scruffy look, do not apply beard oil. But, for a polished look, application of beard oil is recommended that will give extra thick texture and glossy look to your beard.
39. The Chin Dimple Asian Beard
Short beard with curvy, stylish cheek lines changes the overall impact and definition of a beard. A well-skilled barber can do this job flawlessly. Apply beard oil for that appealing glossy texture.
40. Asian Patchy Beard
Embrace your beard texture like a pro as the guy shown in the above image. It looks simple, but graceful at the same time. Let your beard as it is meant to be, shape the facial hair under the lower lip nicely to achieve a goatee shape.
41. Shadow Beard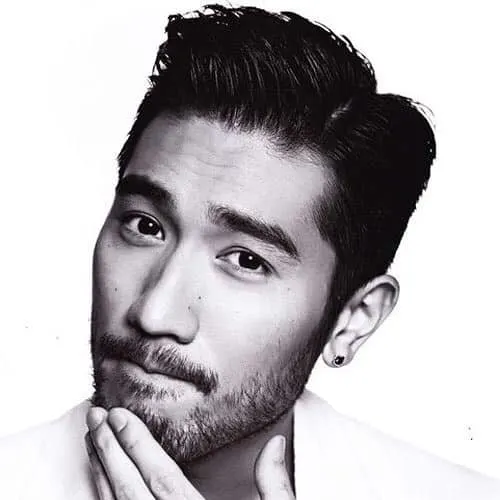 When you perfectly groom and trim you 5 o'clock shadow beard, you get this particular swanky Asian beard style. It is simple yet making an incredible appearance along with clearly defined soul patch and relatively thick 'stache.
42. Asian Chin Strap and Pencil Mustache
It features a pencil mustache and chin strap goatee. Thin sideburns extend through thin jawline hair strip and immerge into relatively thick chin beard. It is perfect for round face shape.
43. Bewitching Asian Beard
Here is another short beard style with a side fringe hairstyle combo. It is less bushy or bulky in appearance than the full beard but includes versatility and perfection. It suits almost every face shape, though you have to trim it according to your facial features to fit in better.
44. Classic Full Beard and Ponytail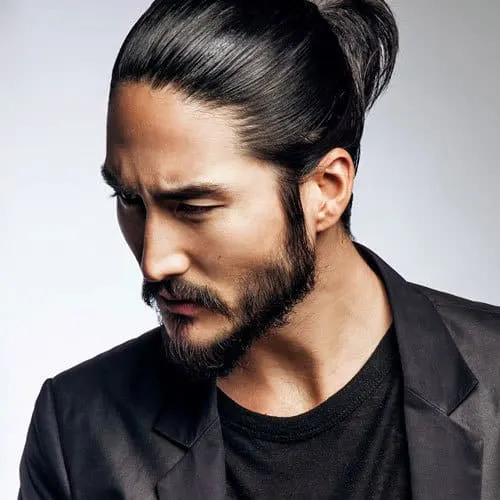 It is one of the mannish and elegant beard styles for Asian men. In this particular beard style, the facial hair around the jawline looks thicker than the cheeks and chin beard. A thick handlebar stache, dense sideburns, and ponytail hairstyle create a captivating personality.
45. Thick Van Dyke Beard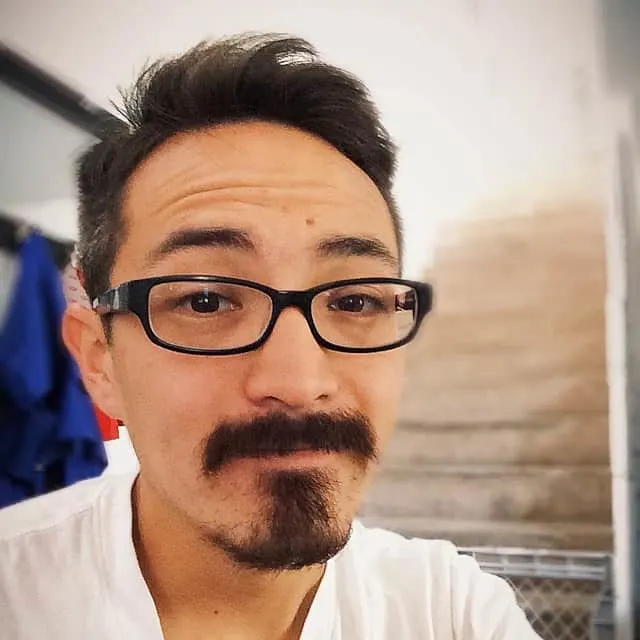 A mustache and a goatee make an attractive van dyke beard style when grown thicker. Keep the cheeks clean-shaven entirely. If you have a narrow chin, you can trim the van dyke into a square shape. It suits most of the face shapes and men of any age group. It needs regular maintenance.
46. Asian Hoary Beard
Hoary beard brings out mature and sophisticated vibes out of the Asian men especially when they have grown a thick, full beard. It requires maintenance such as regular combing, beard oil application, and conditioning .e.t.c.
47. Thin Beard with Taper Fade Haircut
Taper fade hairstyle makes an impressive combo with a thin and short beard. It is an unkempt Asian beard style with mustache. Do not trim the cheek line which will give a shadowy effect to facial hair. It features chin strap goatee and a mustache. It is best for triangle, square, diamond and rectangular face shape.
48. Mannish Balbo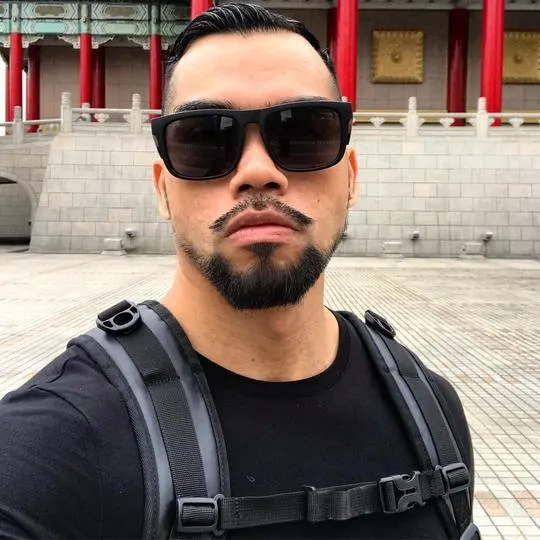 It is an impressive and virile Balbo beard style that features anchor goatee, chin strap, and mustache of any choice. It is must to clean shave the cheek area properly to highlight the whole beard style.
49. Designer Stubble
It is basically the light stubble that appears after a few hours of shaving that was named as designer stubble in late 19's because of its immense popularity. It is a bit coarse in texture because of edgy facial hair tips.
50. Circle Beard Contouring
When a pencil mustache connects with chin strap goatee it makes another goatee style .i.e. circle goatee. It is best for those guys who have patchy beard. Trim the cheek line and neckline hair for a neat look.
51. Light but Striking
A disconnected goatee is considered one of the most admirable Asian beard styles. It features a chin beard, a tiny soul patch, and a disconnected mustache. Clean shave the cheeks entirely for an immaculate look.
52. Debonair Beard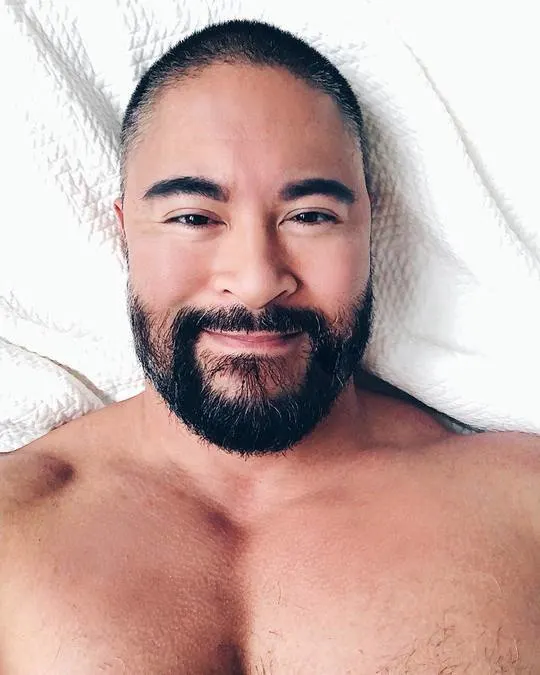 Buzzcut and a rugged, slightly hoary beard make a charismatic combo altogether. Cheek hair looks less thick than the facial hair around the mouth. Trim the mustache and neckline hair for sparkling features.
53. Polished Van Dyke
Who does not like this particular Asian beard? Probably no one! Whether you have a square, diamond or rectangular face shape, the van dyke beard suits these face shapes very well. It includes a pencil mustache, anchor goatee, and a chin strap. It looks good without a chin strap as well.
54. Fade+Stubble
Faded beard is a fresh and splendid addition to the bearded family. Grow stubble that includes a slightly visible soul patch under the lower lip. Fade the cheek hair in such a way that it becomes completely blends into sideburns and taper fade short hairstyle. Use the clipper size carefully.
55. Zorro Mustache and Beard
It is a short beard with low cheek lines and disconnected mustache. Trim the mustache and beard evenly except a soul patch that looks slightly visible and tiny. Asian boys with baby faces can grow this beard for a manly glance.
56. Asian Teen Beard Look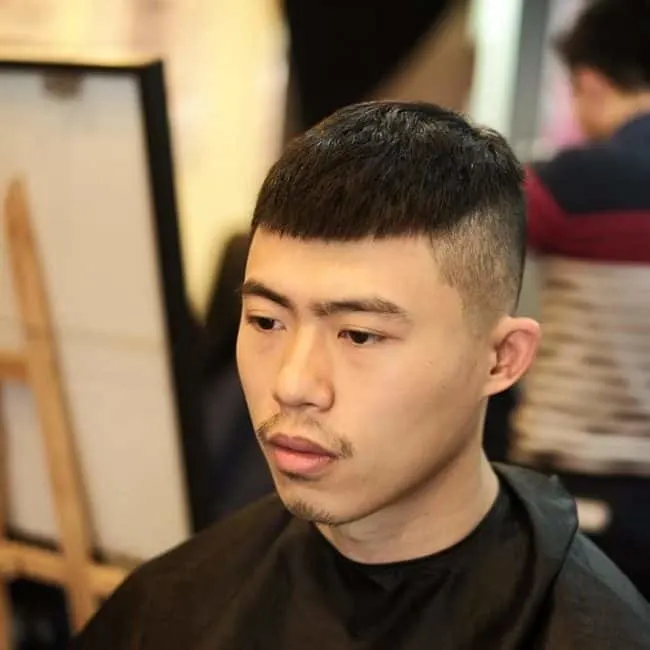 Teenagers confuse a lot when it comes to the selection of the most suitable and impressive beard styles. This particular beard looks more seemly on teen guy. A disconnected goatee and a soul patch along with an undercut hairstyle have a pretentious effect on younger guys.
57. Full Beard and Soul Patch
It features a soul patch, circle goatee, and cheek line hair. It is simple and easy to maintain. Neatly trim the sideburns and leave the cheek line to grow naturally. You have to wait for a couple of months to achieve this particular beard style.
58. Dark and Decent
This dark stubble style looks extraordinary cool as well as decent on Asian guys depending on the way how they carry it. Trim it after a week or a few days to make it resemble a shadow beard. Leave a soul patch under the lips through precise trimming.
59. Asian Beard with a Disconnected Mustache
This beard features a Balbo beard, a perfectly trimmed mustache, and a chin strap. Keep the mustache disconnected from the beard. Clean-shaven the cheek lines entirely for a well-groomed look. If you have a patchy beard problem, you can try the given beard style without a second thought.
60. Short But Thick
Grow your beard and connect it with your sideburns. Once it is connected trim your beard. This short but thick Asian beard style gives the Indian vibe when you pair it with curly hair.
Hope you got the idea for your own beard from these amazing Asian beard styles. Let us know which one you're going to try!