When you imagine a country singer, the picture that comes to your mind is a man with a beard singing with his guitar, wearing a signature cowboy hat. Most male country singers sport a fancy beard that perfectly fits their overall style.
The most exciting thing about their different types of beards is that, unlike country singers' mustache styles, they rarely overlap, and each has even become a distinct part of their image.
So if you're curious about how some of the biggest names in country music wear their beards, here is a list of all the best ones.
We will go over the types of beards each of these singers has and why it suits them perfectly.
Famous Country Singers With Beard
Now it's time to look at the incredible beards of country singers. Check out the descriptions of each to find out the type of beard they have and how their beard suits their personality and face shape. We have also covered some country singers with long hairstyles and a beard.
1. Tim McGraw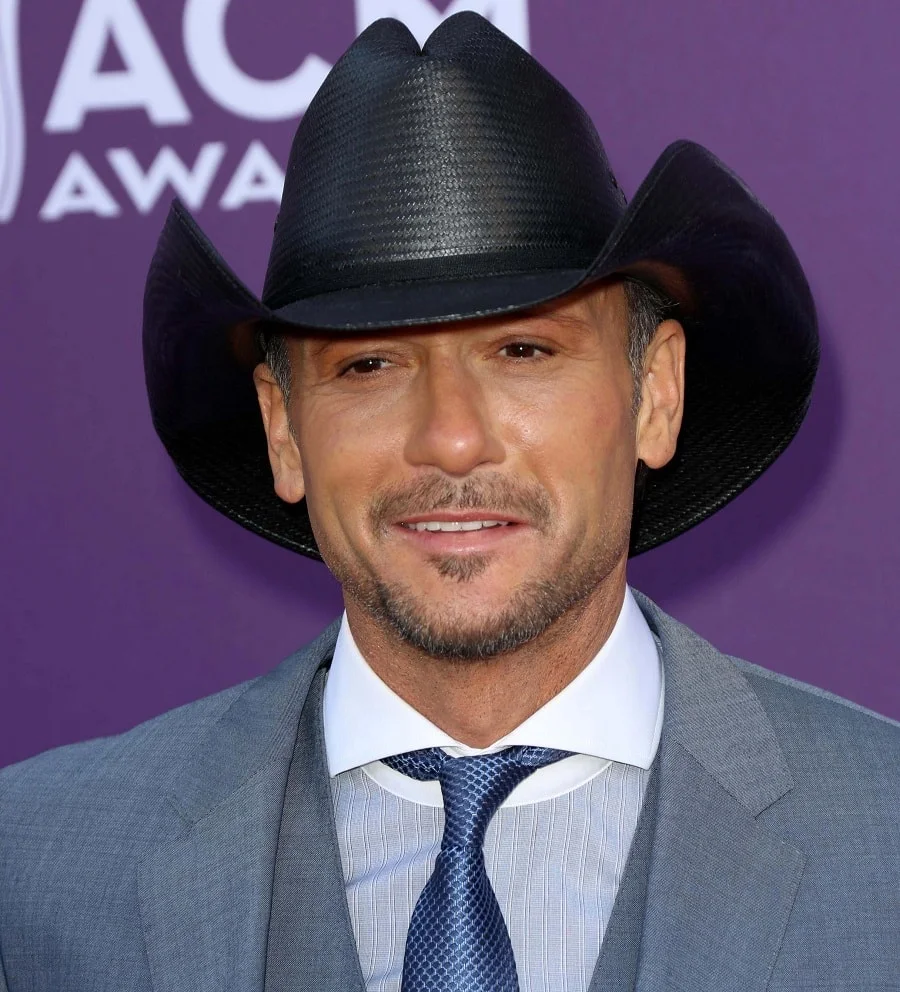 The first on the list is Tim McGraw, sporting this light balbo beard with a full mustache, soul patch, and stubble down on the chin.
Since old McGraw's coming on in years, the stubble features a few white spots, giving it a nice salt-and-pepper look.
Seeing how he even has a thinner face, the beard doesn't hide his defined jawline, making him look like a modern-day cowboy.
2. Toby Keith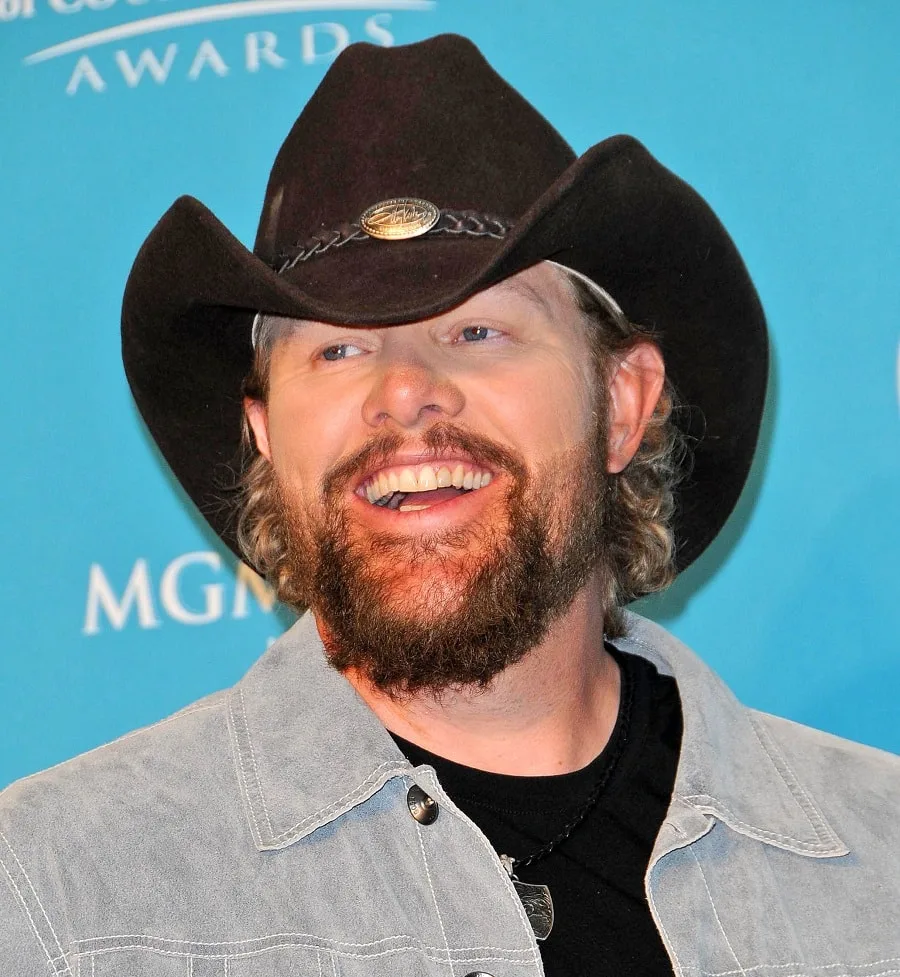 Toby Keith has a fun and messy little beard that highlights his wild and carefree nature. The full beard and highlighted goatee make for an excellent look that fits his blonde and curly hair.
It also helps that his beard is naturally darker than his hair, which brings together the rest of his look.
3. Trace Adkins
Trace Adkins knows his beard since he's rocking that excellent circle beard that goes well with his long brown hair.
The specks of white in the mustache add a nice texture and go great with the white beard he has on his chin.
4. Luke Combs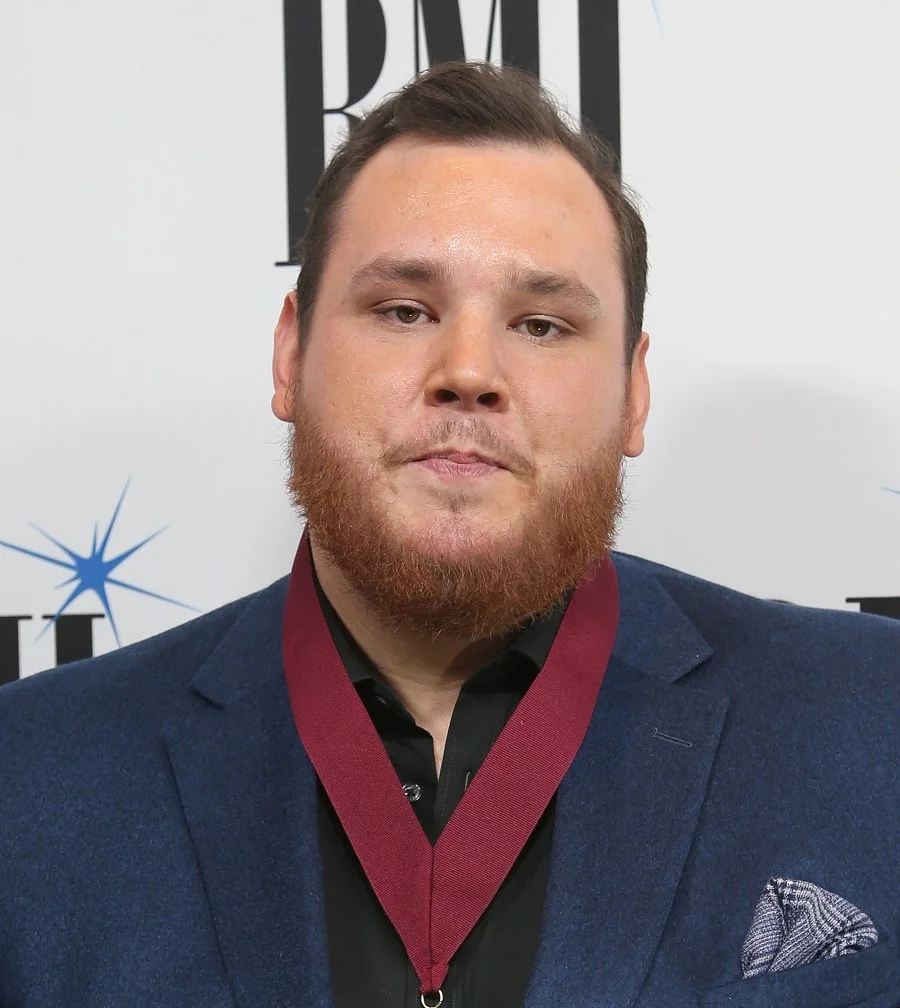 Luke Combs' full beard with a pencil-thin mustache is effortlessly simple yet an excellent fit for his rounder face. The beard doesn't hang too low, and it's perfectly leveled to flow down to the chin.
5. Jason Aldean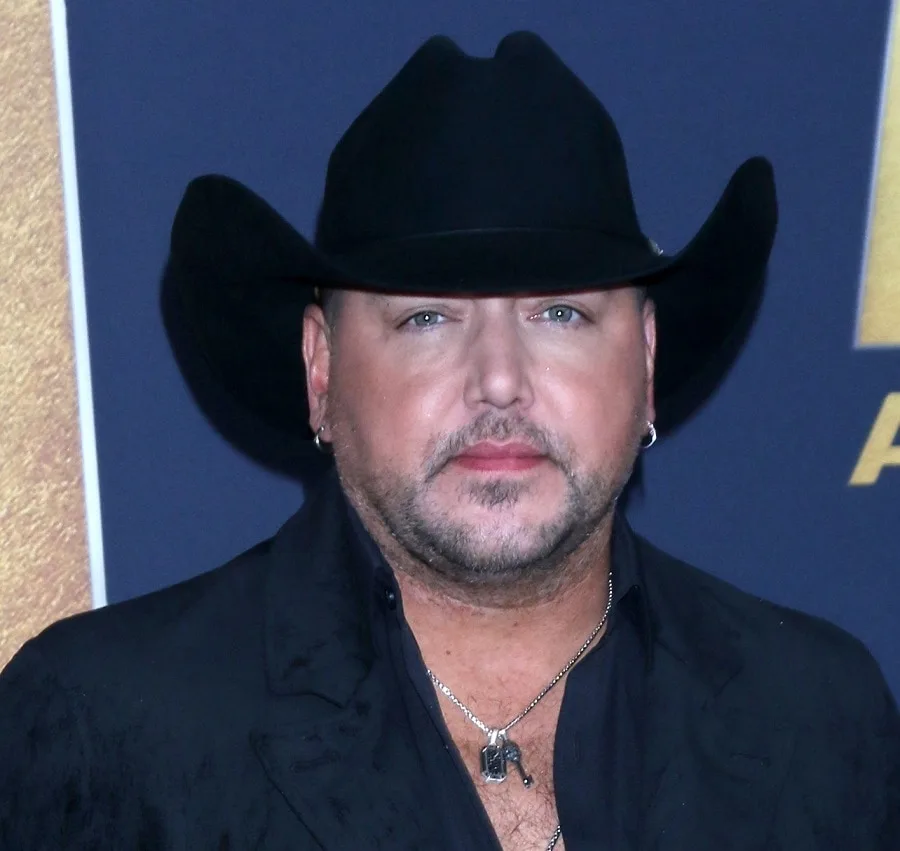 Jason Aldean keeps a relatively light beard with stubble on the cheeks and a circle beard that is slightly more pronounced. The stubble adds to his rugged cowboy charm.
6. Blake Shelton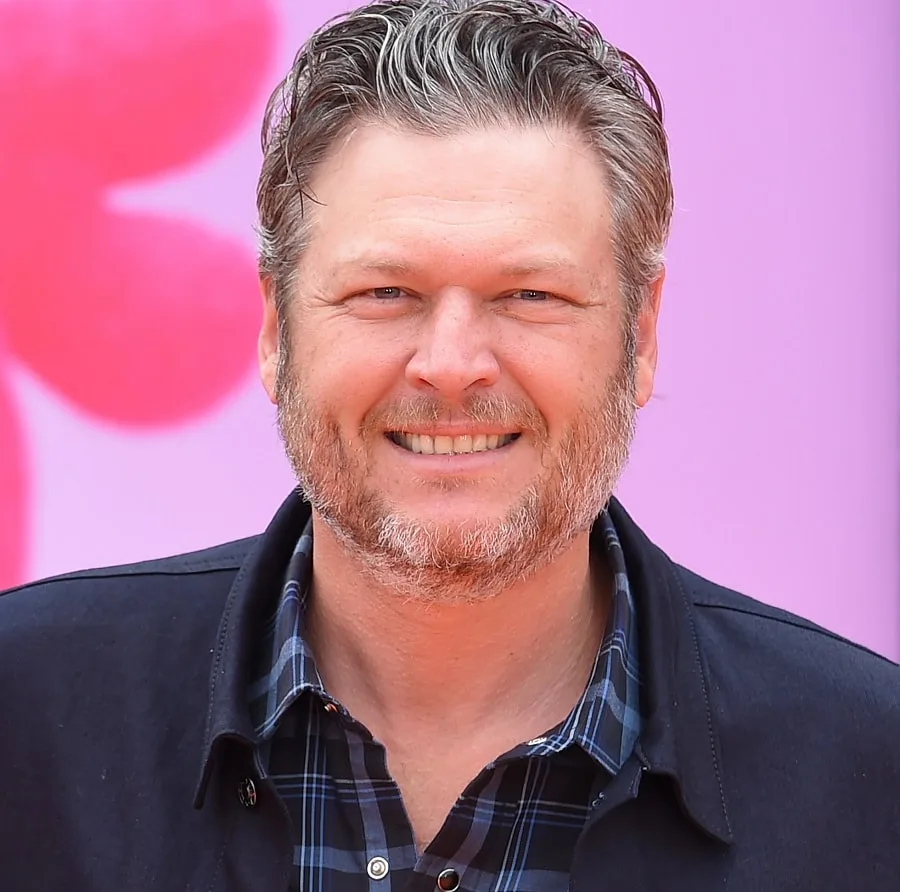 Blake Shelton proudly sports a scruffy light beard that's big enough to complement his wavy hair. Adding to the overall look are the strands of gray and white throughout the beard, giving it a nice salt-and-pepper look.
7. Cody Johnson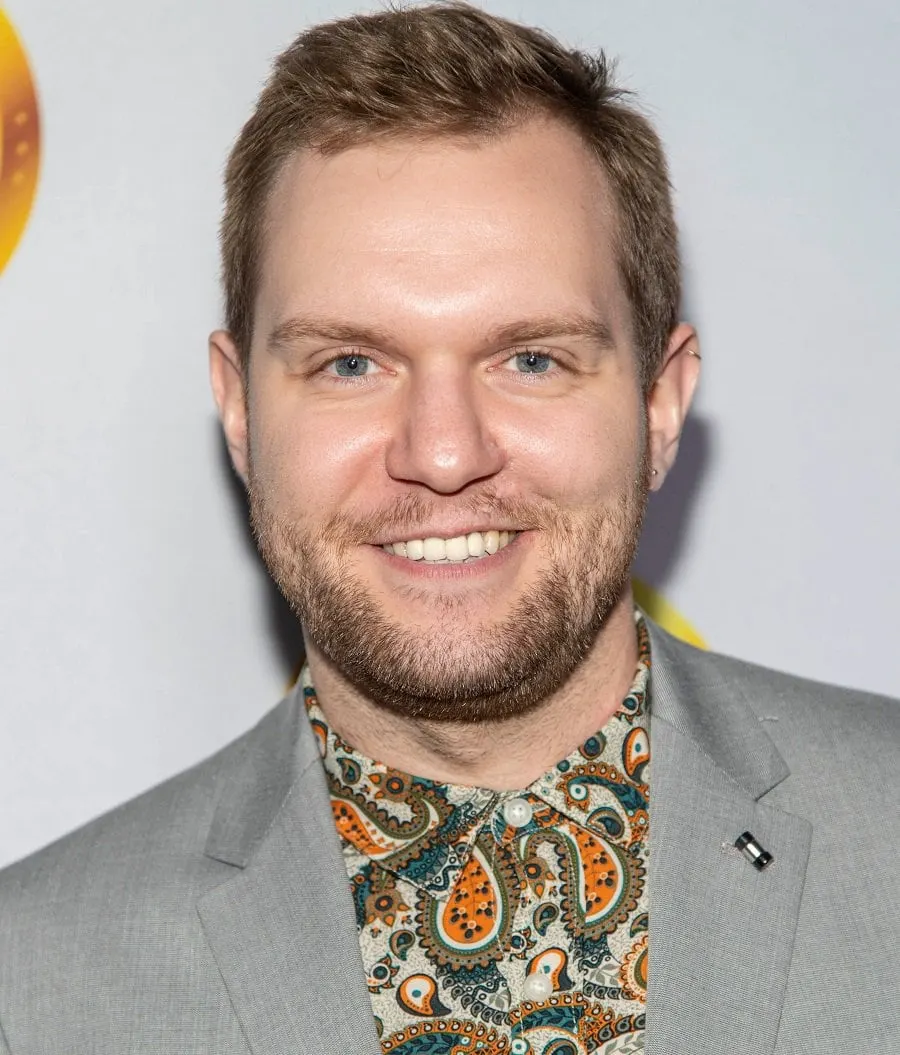 Most country singers with beard have at least some stubble, and Cody Johnson is no exception. He has a light beard with a slightly pronounced goatee, which pairs well with his more oval face.
8. Chris Stapleton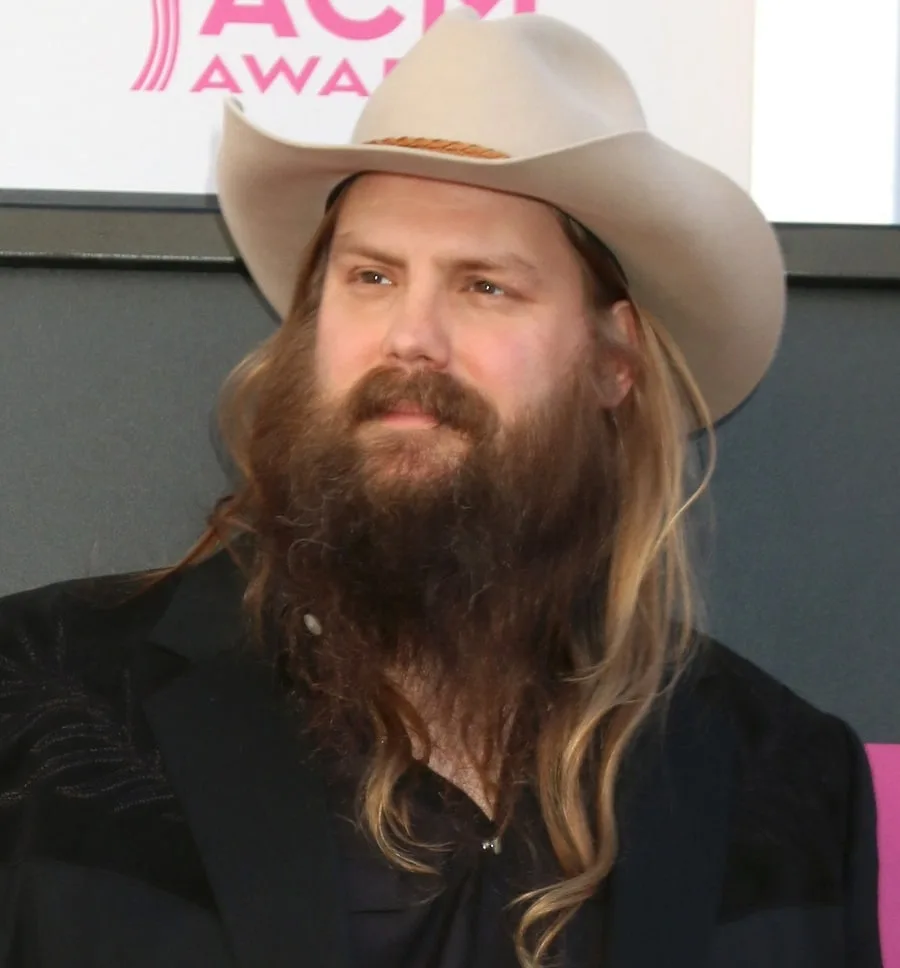 Few country singers can grow a beard quite like Chris Stapleton. It flows down to his chin and has plenty of volume, showing that much care and effort goes into his beard. Chris is also famous as a country singer with long hair.
9. Brad Paisley
Brad Paisley keeps things simple with his light stubble-anchor beard and slightly longer sideburns. It's simple and makes for a good fit for his smaller face.
10. Garth Brooks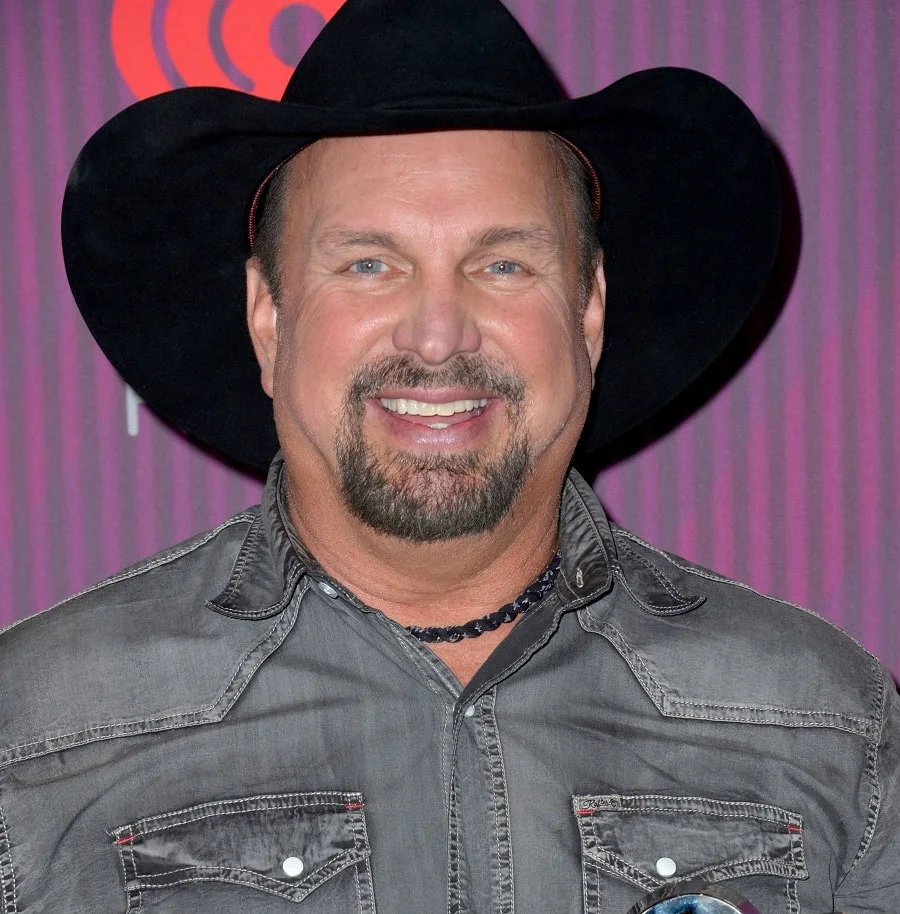 There are plenty of goatees on this list of country singers, with another one being Garth Brooks. The lighter mustache that grows into the more pronounced goatee makes for a great look.
But he doesn't keep any other stubble but maintains a clean, shaved face.
11. Hank Williams Jr.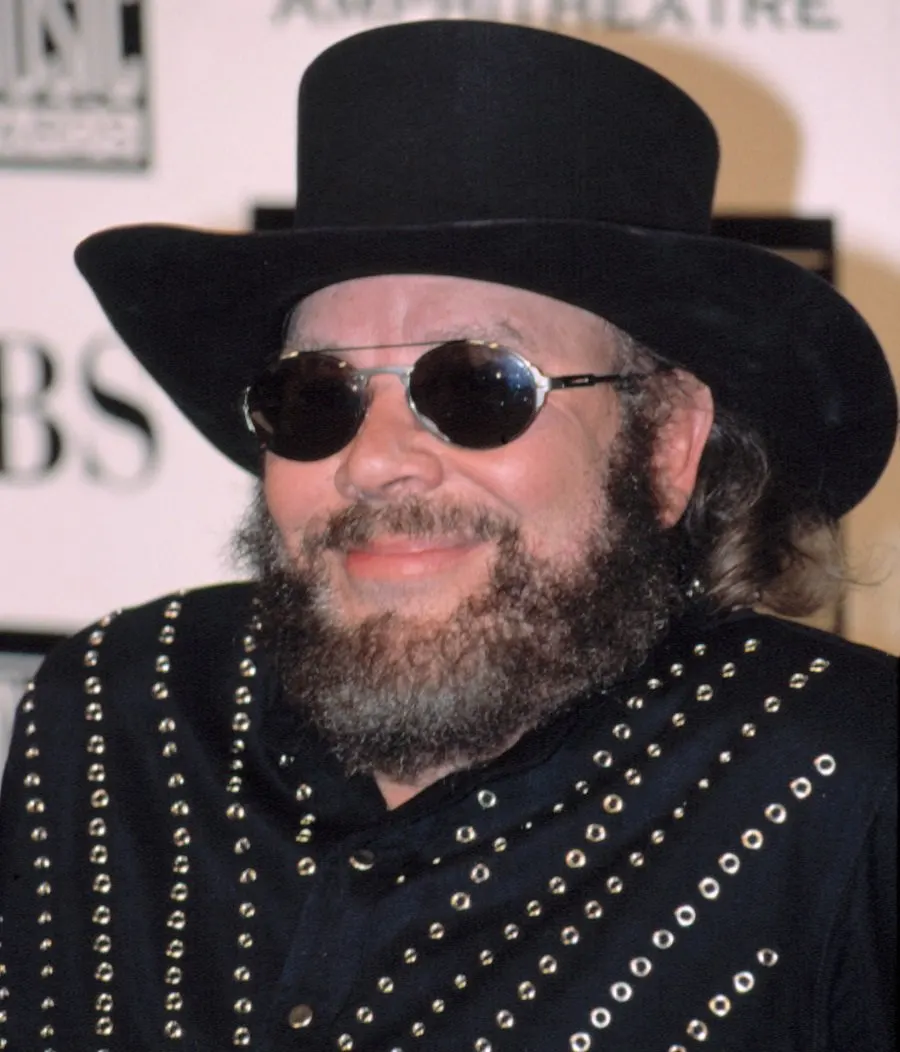 Hank Williams Jr. knows his stuff, as he flaunts his curly beard. The full beard features a small skunk stripe at the bottom with patches of white throughout. It's a little messy, but it's entirely on-brand for old Hank.
12. Kane Brown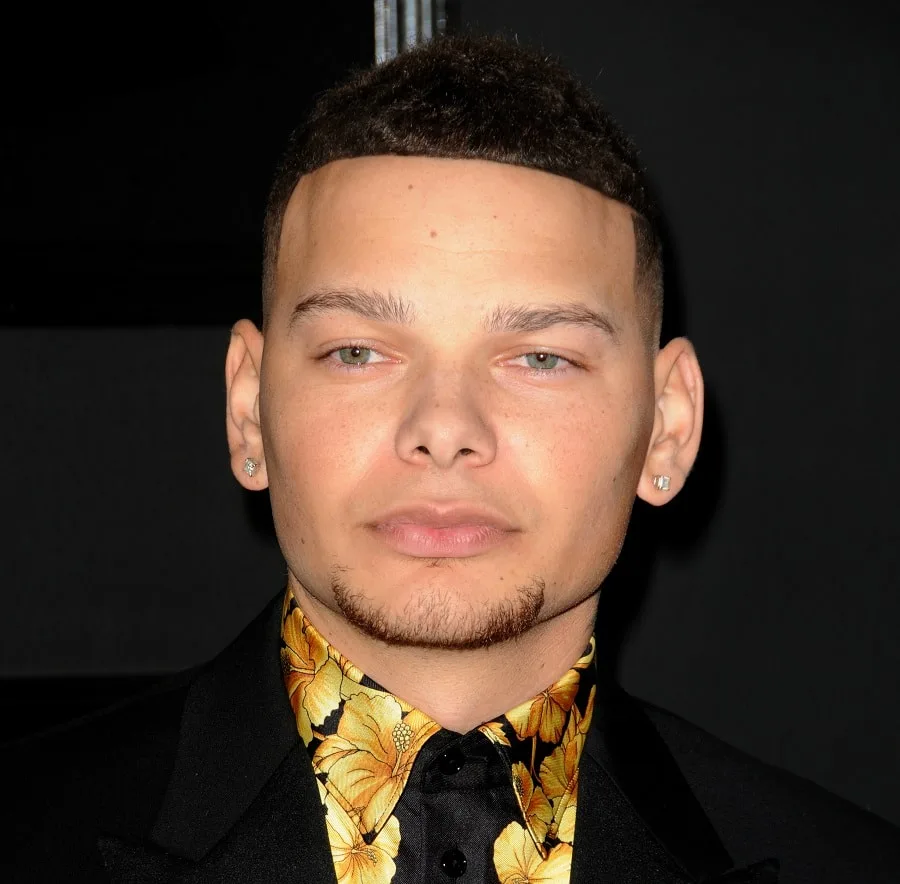 Kane Brown keeps things simple with his goatee without a mustache or other stubble. Along with going well with the fade that he has, the beard complements his square face and jawline.
13. Hardy
Hardy is another addition to the growing list of country singers with beard. The goatee doesn't extend far from the chin, and the mustache isn't too big to look like an imperial mustache. And deciding to stay clean-shaven except for the chin and mustache is also a great touch.
14. Luke Bryan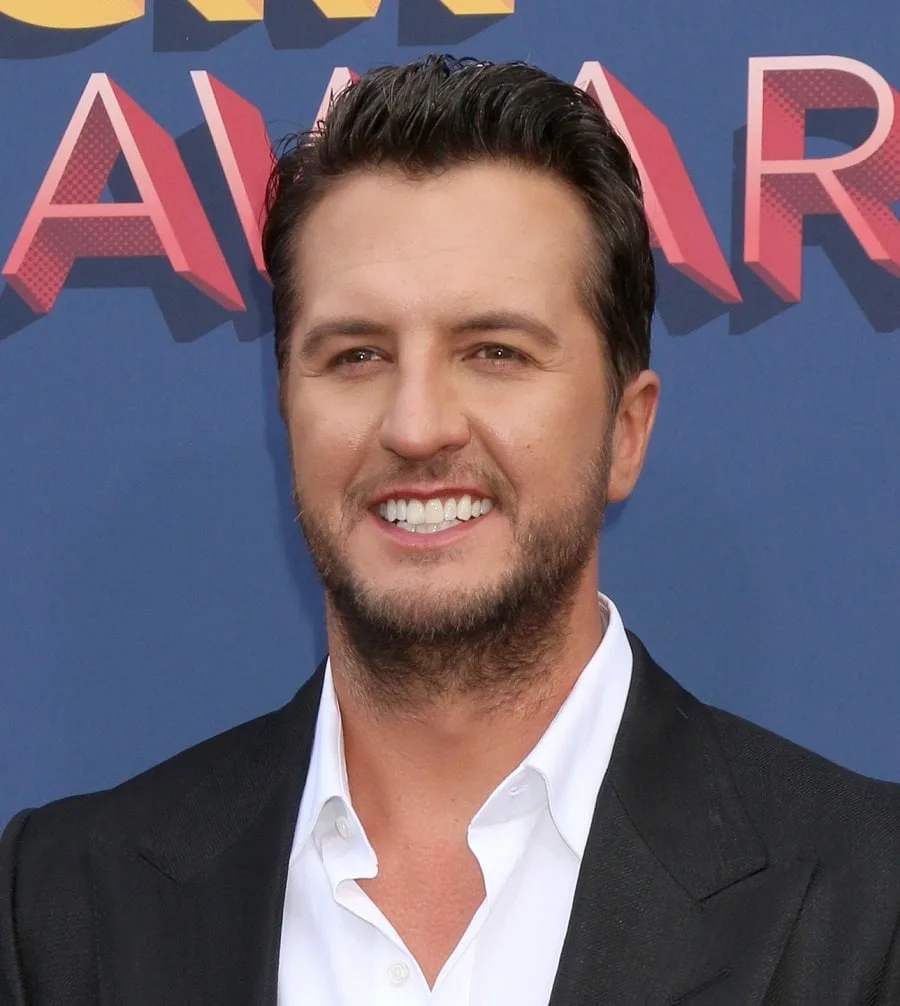 Luke Bryan has a light beard that is just a little brown compared to his hair, complimenting his overall look. He even lets his beard extend onto his neck, allowing him to stand out from the crowd.
15. Morgan Wallen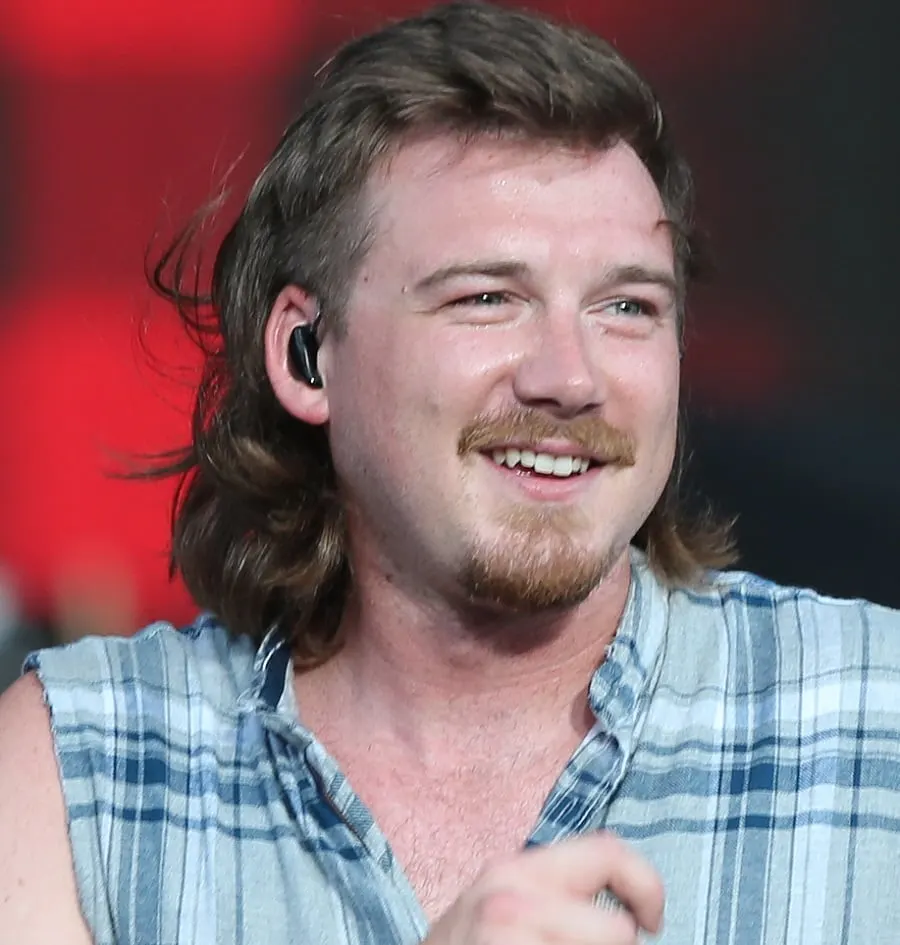 Morgan Wallen picks the perfect beard style with his mullet since he has a light mustache and a goatee. The goatee doesn't go any farther from the chin, which doesn't let it soak up more attention than necessary. He is also a long-haired country singer like Chris Stapleton.
16. Lee Brice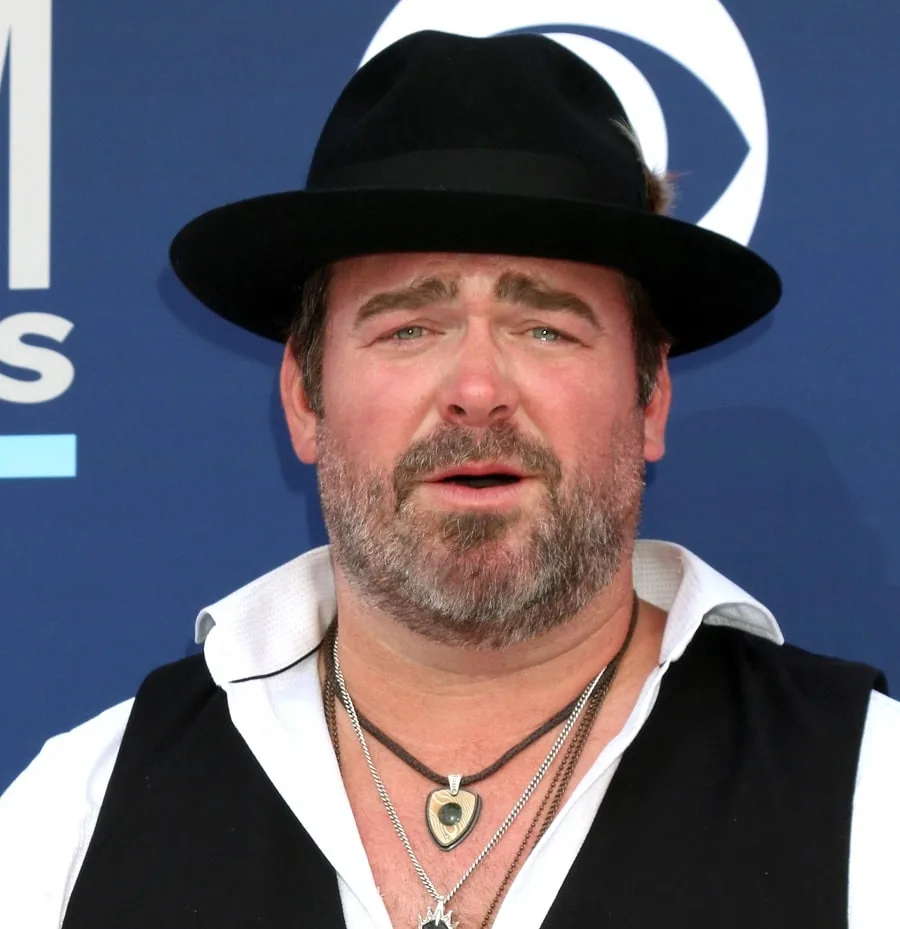 Lee Brice's beard is much like his music, smooth and not too complicated. He has a scruffy light beard that goes down to his neck.
Further adding to his look are the spots of white throughout the beard, giving him an excellent salt-and-pepper look.
17. Sam Hunt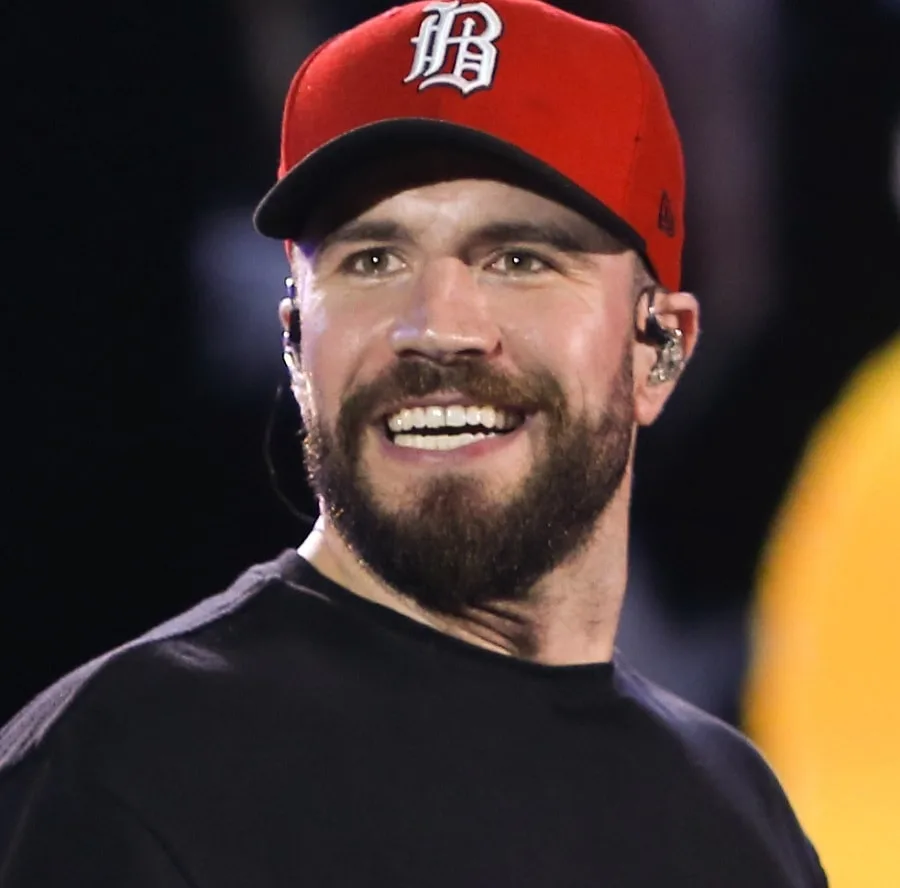 Sam Hunt sports a beautiful ducktail beard that makes all the beard hair flow down to his chin. The beard is also finely groomed and trained, which means it isn't his first rodeo for growing beards.
18. Thomas Rhett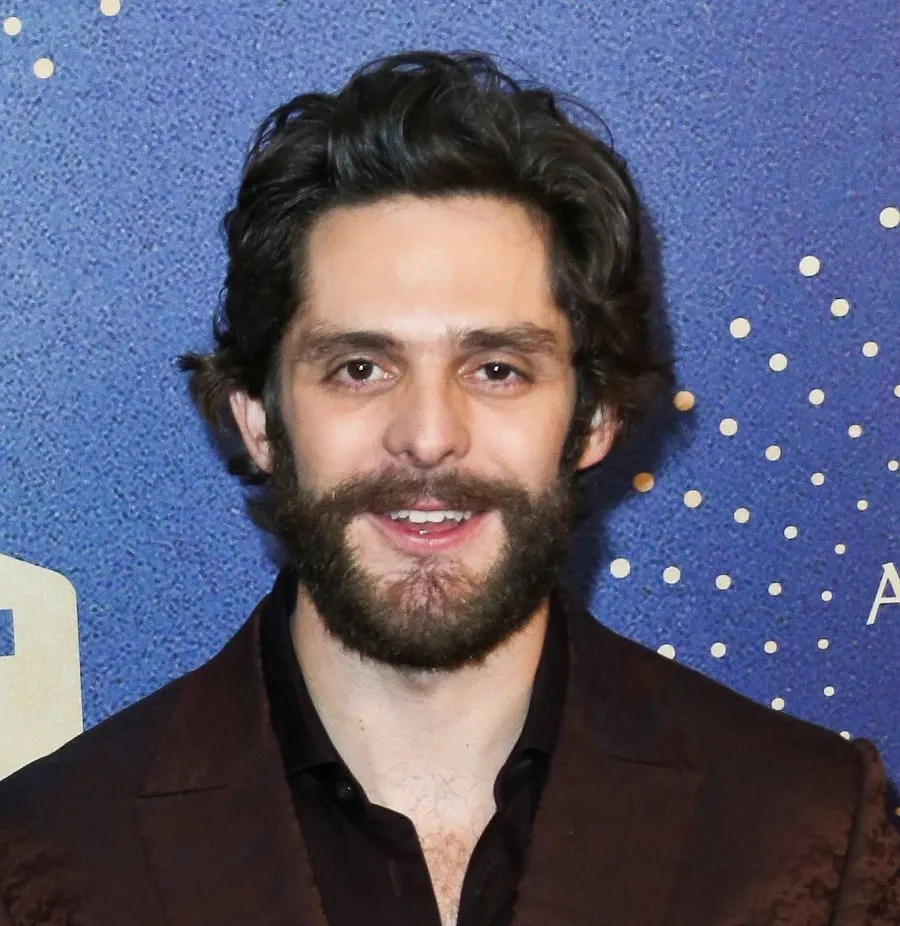 Thomas Rhett is one of the few country singers with a beard who can pull off a messy, laid-back look. Along with his thick locks of hair, he has a curly beard growing all over the place in a garibaldi style, with a big mustache to go with it.
19. Walker Hayes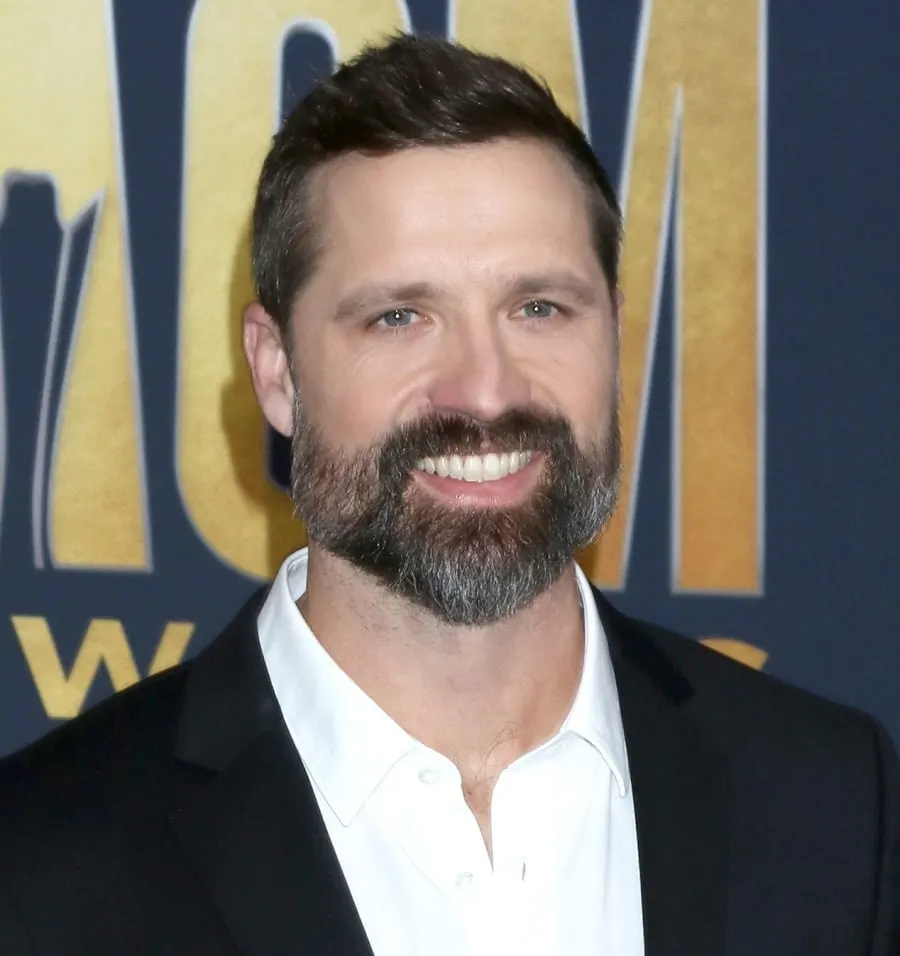 As a country singer with a beard, Walker Hayes has that salt and pepper beard down flat. He also has a well-pronounced black handlebar mustache that goes into his beard, standing out from the grays—an excellent choice for his more diamond shape face.
20. Willie Nelson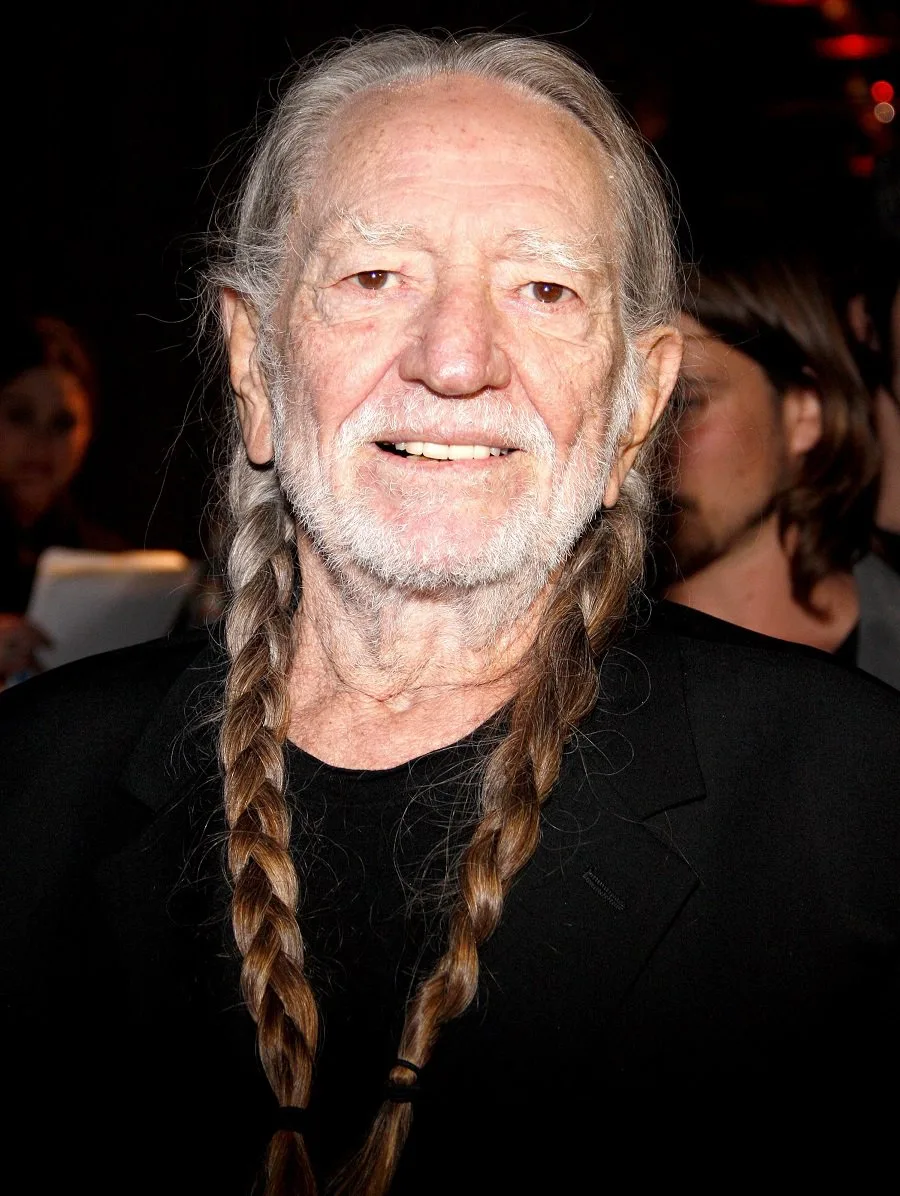 Willie Nelson may as well be as old as country music, but he still has a beard that would make his younger self proud.
He has a light white beard with a blonde mustache that doesn't take away from the two long ponytails he has on his head.
21. Keith Urban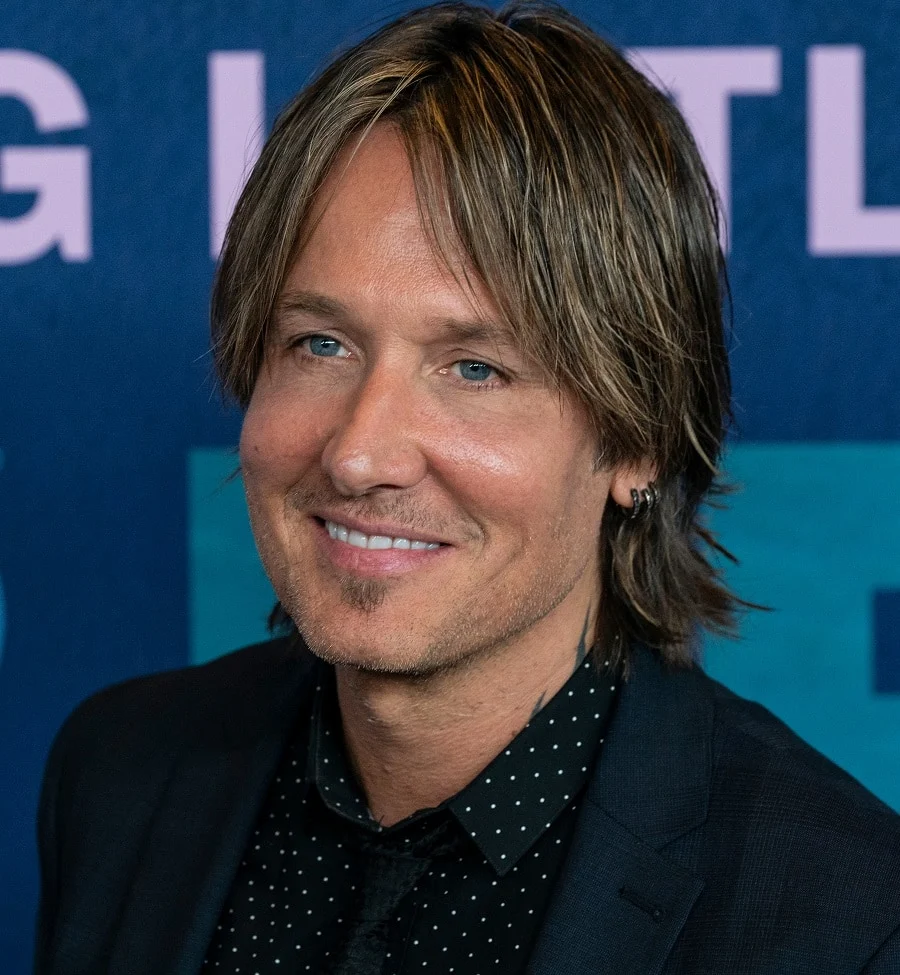 Keith Urban doesn't overcomplicate things with a too-big beard and instead decides to go for a soul patch with light stubble.
Overall, it's an excellent look that goes well with his long face and even longer hair.
22. Jordan Davis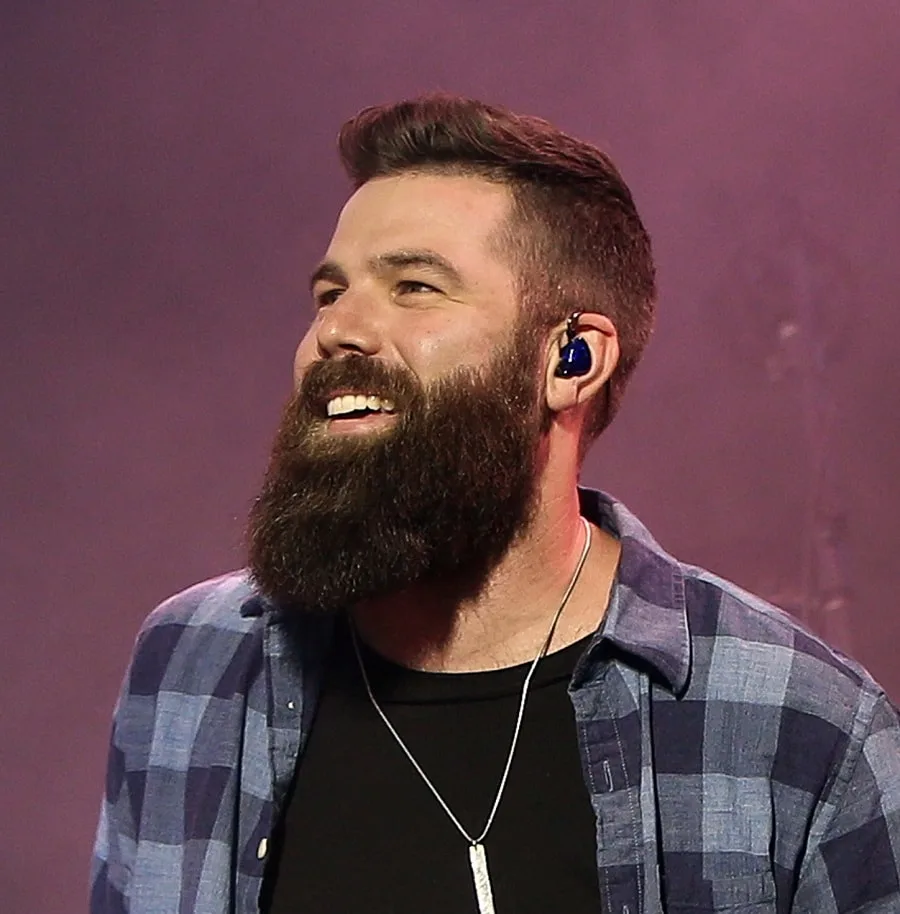 Jordan Davis has a wonderfully long bandholz beard that brings his look together. Along with having plenty of volumes, it's apparent that he's put in a lot of work to train his beard to flow down like that.
23. Dustin Lynch
Dustin Lynch has that rustic cowboy beard that is light enough to notice. His beard is a darker shade of blonde, so places like the mustache don't pop as much, but overall contribute to a great look.
24. Dierks Bentley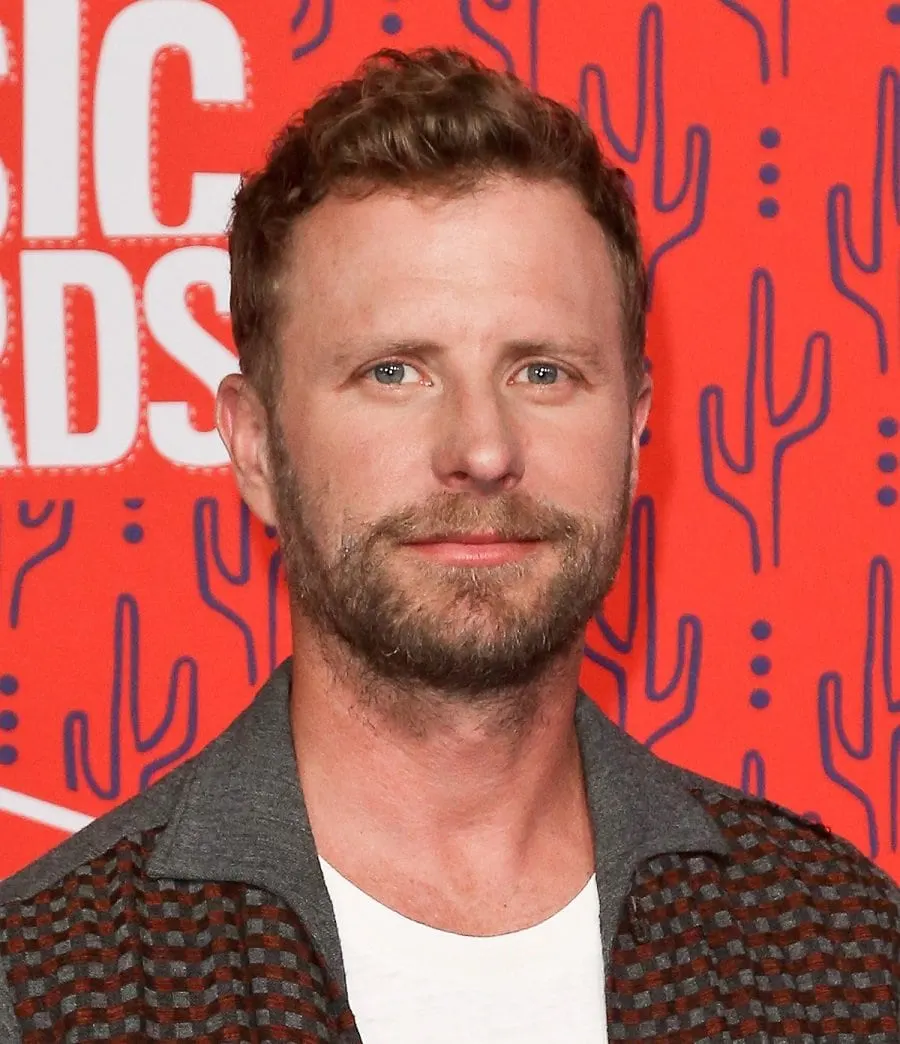 Dierks Bentley is one of the few country singers with beards who can effortlessly pull off that scruffy beard look. The light but full beard, without trimming, makes the beard look even better on him.
25. Eric Church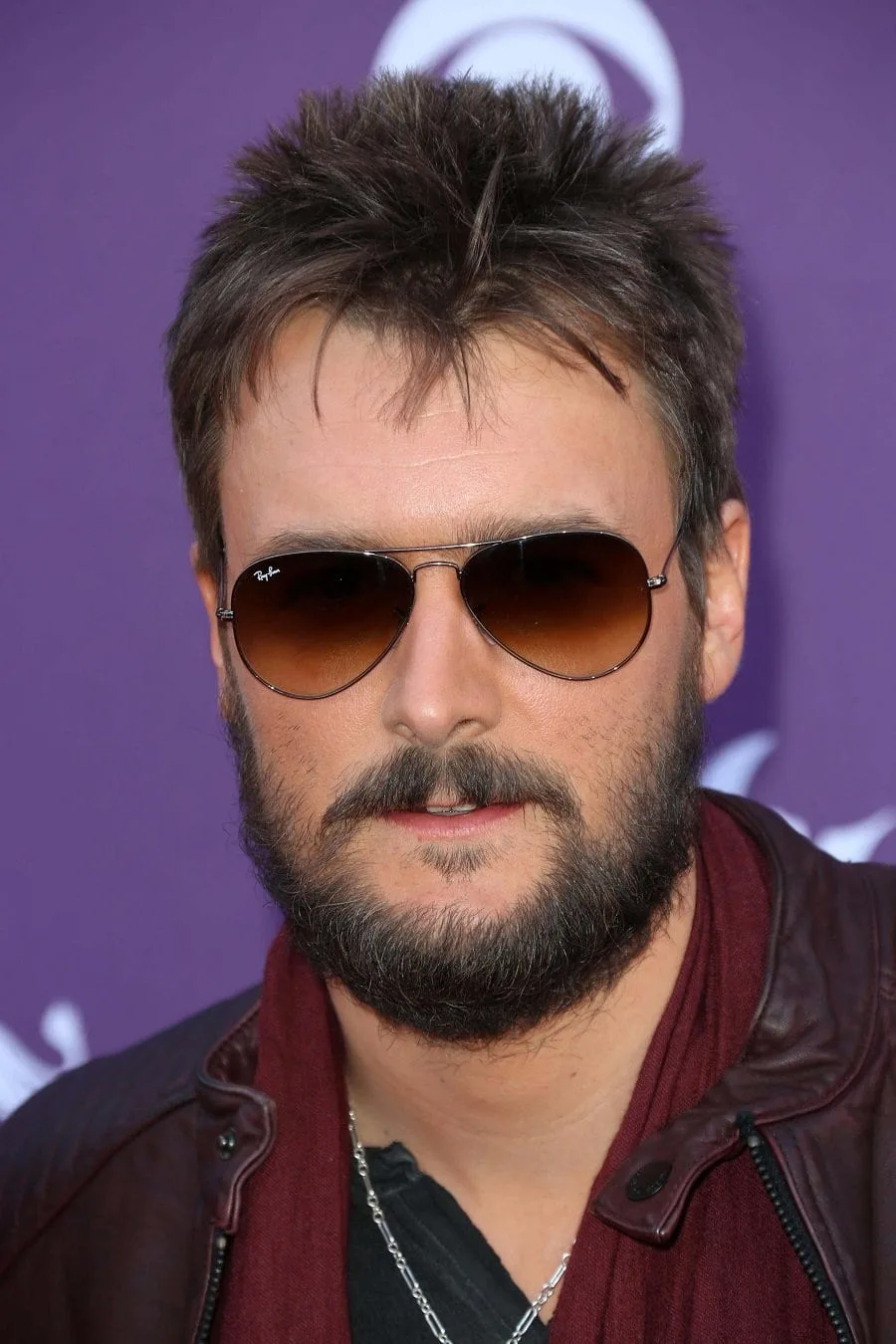 Eric Church sports a full beard, which doesn't need any trimming. The garibaldi beard, matched with the trimmed mustache and soul patch, makes it a great choice for his round face.
26. Cole Swindell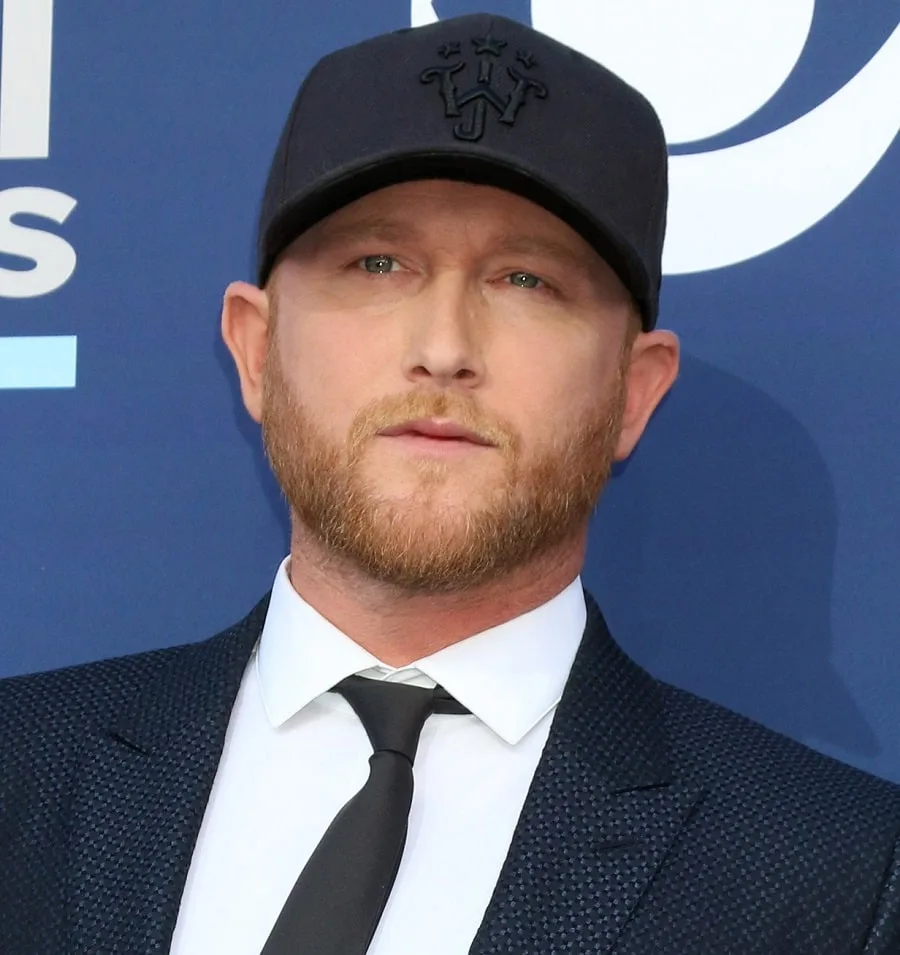 Cole Swindell keeps a pristine and well-trimmed full beard. He maintains the cheek and neckline, keeping a small mustache that grows into the beard. It's the perfect choice for his diamond face and glowing eyes.
27. Bailey Zimmerman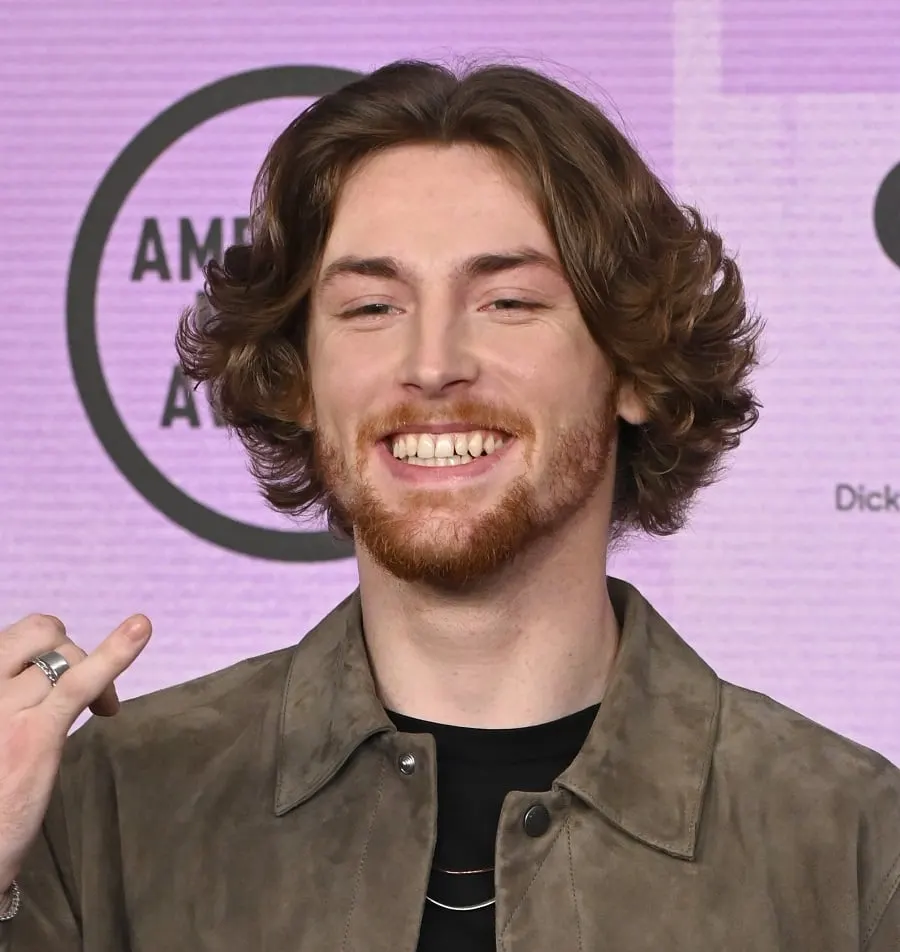 While Bailey Zimmerman would've benefited from a messier beard, his light beard with a more prominent goatee is still a good choice.
The light mustache and beard on the cheeks don't take away from the chin and his long hair.
28. Jamey Johnson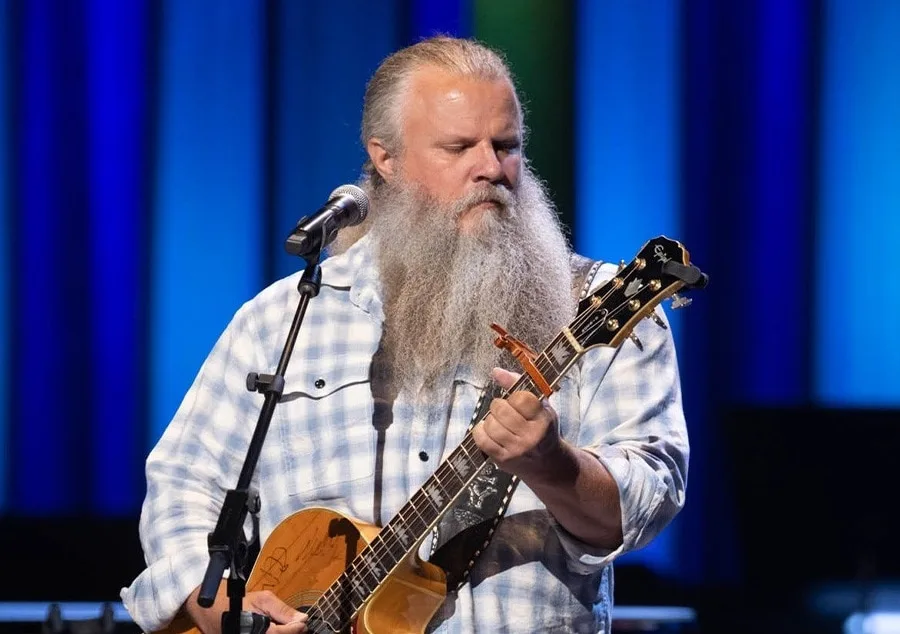 Jamey Johnson is another addition to the list of country singers with beard that would make Vikings weep with pride.
Paired with his long hair, he's let his beard grow naturally, embracing the gray and whites that come with it. He has trimmed down some of his beard from the sides, allowing it to flow better to his chin.
29. Vince Gill
Vince Gill, another country singer, boasts this classic goatee without a mustache. No lines join the lower lip with the beard, so the beard feels like it's floating.
He's wearing his gray hair with pride, with subtle touches of pepper at the lower end. He preferred a bit of a rough look for his goatee rather than a neat one.
30. Zach Bryan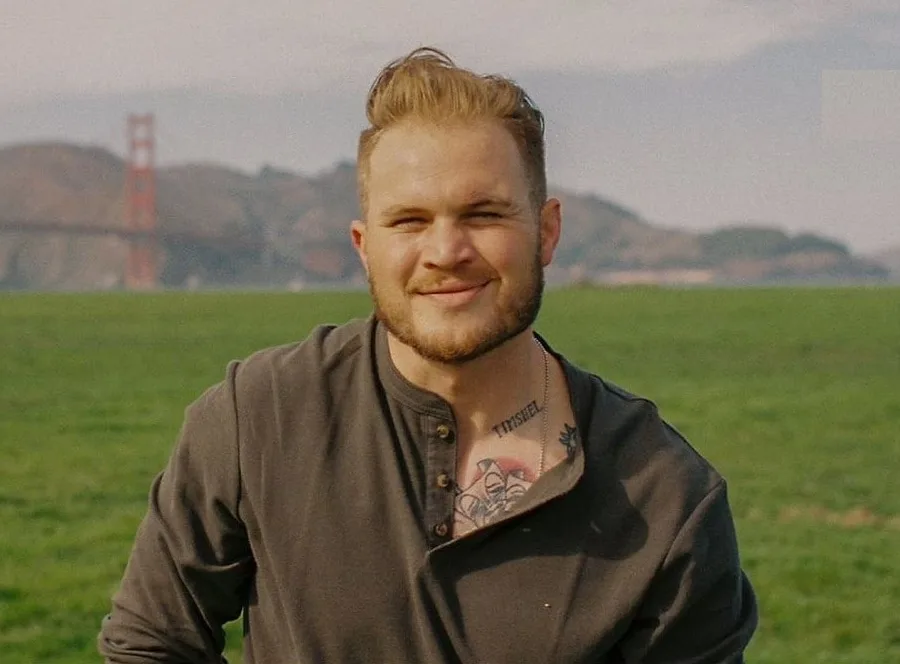 Zach Bryan has a unique beard compared to the other country singers on this list since he keeps a light brownish beard but has well-defined chin straps.
The light mustache and beard slowly fade into the thicker chinstraps, making it a great look for his square face.
Conclusion
These country singers aren't just some of the industry's biggest performers; they are proud beard owners like you. And with all the unique styles we've gone over, you can certainly find something that fits your needs.