Devin Booker is a renowned NBA player, well-known for his skills on the court. However, off the court, Devin Booker's beard is also famous.
But what is it about this beard that has caught the attention of NBA fans? He doesn't have a thick and bushy beard like James Harden, but he is still on our list of NBA beards.
Why is that? It boils down to the characteristics of his beard.
The first thing that catches your eye about Devin's beard is its impressive thickness. Boasting a dense yet soft texture, it's undeniably distinctive.
His beard is always impeccably maintained, and the uniform length ensures it flatters his face without overshadowing it.
It also perfectly matches Devin's oval face and with the right grooming, it could be equally flattering on other face shapes
Let's check out some standout beard styles Devin Booker has sported throughout his career.
Devin Booker Beard Styles
1. Balbo Beard with Light Mustache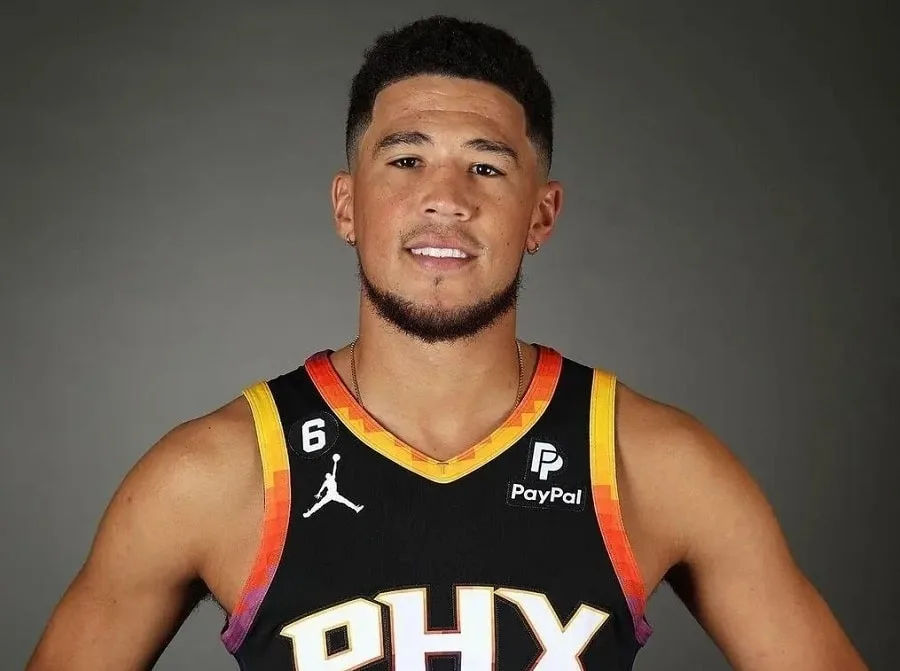 Devin knows how to have a unique style even if you don't have a lot of facial hair. Here, he's rocking a Balbo beard with a very light and thin mustache that's barely noticeable. The style looks so sharp because of the mid-fade haircut.
2. Jawline Beard with Pencil Mustache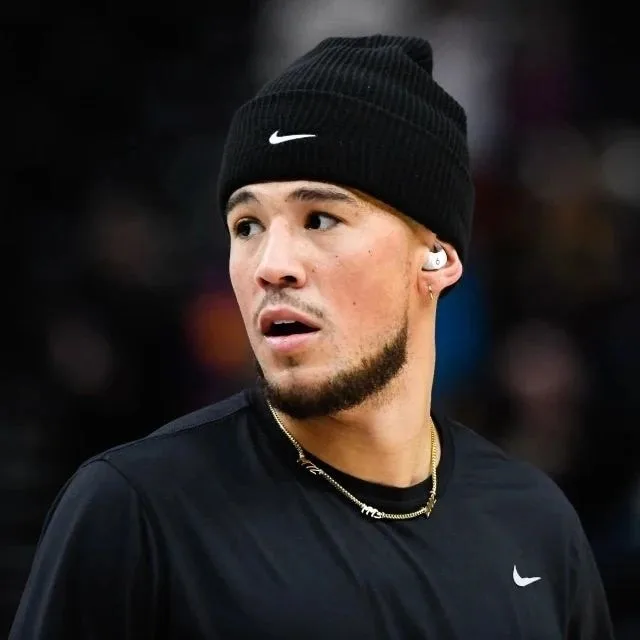 This Devin Booker beard runs along the jawline, almost like a chin curtain. However, the sideburns are extremely narrow and light, so they are hardly noticeable. The pyramidal pencil mustache adds to the neatness of this style.
3. Light Goatee Beard with High-top Haircut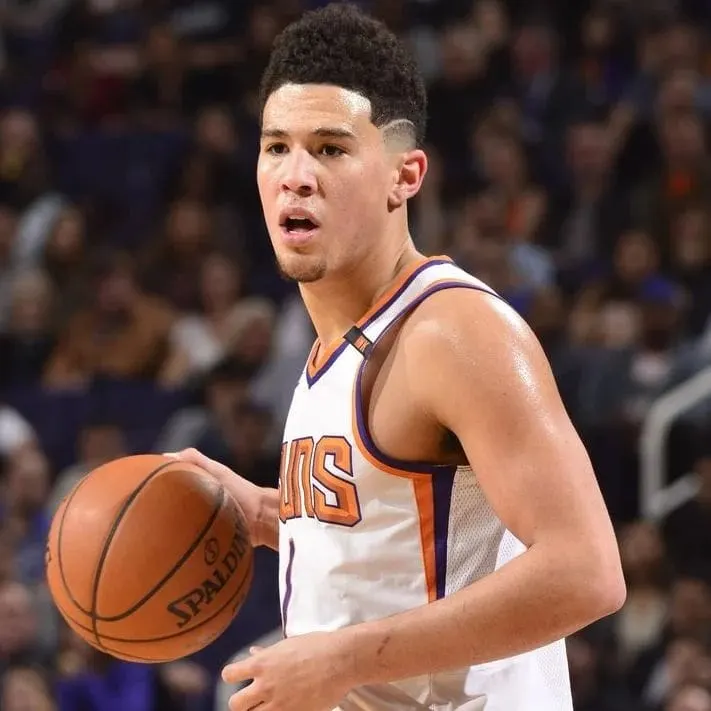 Here's another instance where the famous basketball star shows that less is more. He has a very light goatee beard with no other facial hair. Maybe, he also wants you to notice his high-top haircut with the curved line.
4. Patchy Stubble Beard with Low-fade Haircut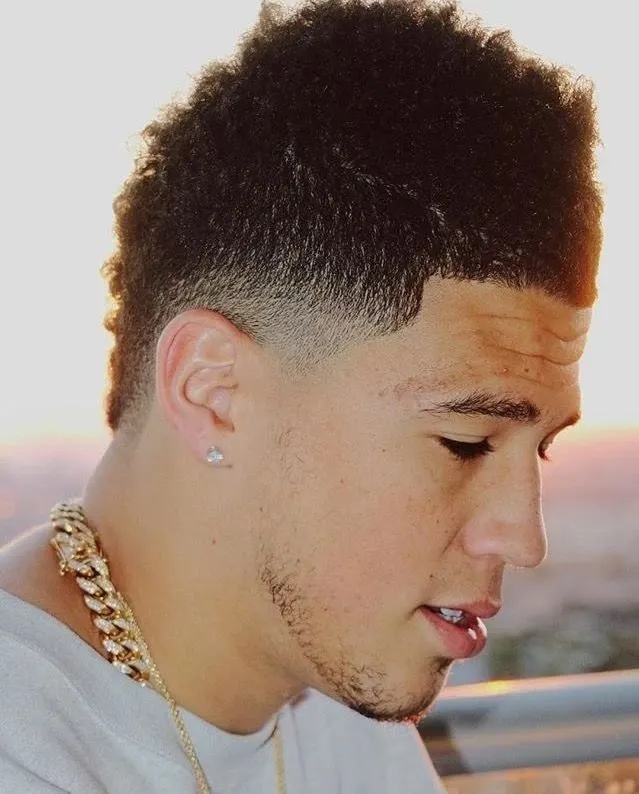 It's a patchy beard along his jawline, more so in the form of a Balbo beard. He looks great with a low-fade haircut with no hard lines along with this simple beard style.
5. Natural Goatee and Soul Patch
Devin's goatee and soul patch look natural here in the sense that they don't seem to have been shaved too many times.
How to Grow a Beard Like Devin Booker
Growing a beard like his involves a combination of genetics, care, products, and dedication. Here's how to achieve that iconic Devin Booker beard look:
Like every NBA game, growing a beard is a marathon, not a sprint. Beards have several growth phases, and it's crucial to understand and patiently move through each one.
Resist the urge to trim or shape your beard in the initial weeks. Allow it to grow naturally so you can determine its density, growth pattern, and areas that may require more attention.
Start your day by washing your face and beard. Pat it dry and apply beard oil while the hair is slightly damp to lock in moisture.
Before hitting the bed, comb your beard to remove any tangles. It's also a good time to apply a bit more beard oil or balm, especially if you live in a dry environment.
Once you've achieved the desired length, maintain it with regular trims. This will not only keep the beard looking sharp but also stimulate further growth.
While your aim might be Devin Booker's style, it's essential to consider the shape of your face. Adjust the beard style slightly if needed to best suit your facial structure.
Don't trim the neckline too high; a good rule is to trim where the neck meets the underside of the jawline.
For a more natural look, avoid creating a sharp line on the cheek. Instead, go for a gentle curve or natural fade.
So, pick your favorite beard style of Devin Booker from the list and try emulating it.