Mustaches are not just for the "Movember" campaign in November. You can grow and proudly wear a stylish mustache at any time of year, and it will look great. Although they went out of fashion for a while, the mustache is back "in" in a big way! When you are choosing what style of facial hair you would like, you will notice that there are a lot of different celebrities to take your inspiration from. From Brad Pitt to Hulk Hogan, there are celebrities from all walks of life who have recently rocked a mustache style.
Mustache Growing and Care
The trickiest part of having a mustache is normally growing it. You may have to wear your mustache in a few unusual styles whilst you are growing it into the style that you choose. Once it is long enough, you can use trimmers to keep it looking stylish and mustache wax to set your mustache into specific styles. If you are struggling to grow a mustache, read our post on how to grow a healthy and thick mustache.
#1: Handlebar Mustache
Handlebar mustaches were once considered to be an antiquated style, but they are now back in fashion among hipster guys. These mustaches are famed for their width and the fact that they curl up at the corners like the handlebars on your bike.
#2: Trainee Handlebar Mustache
A proper handlebar mustache style can take a little while to grow. Once you get the thickness right, you will have to keep teasing the hair at either end of your mustache to encourage it to develop width.
#3: The Horseshoe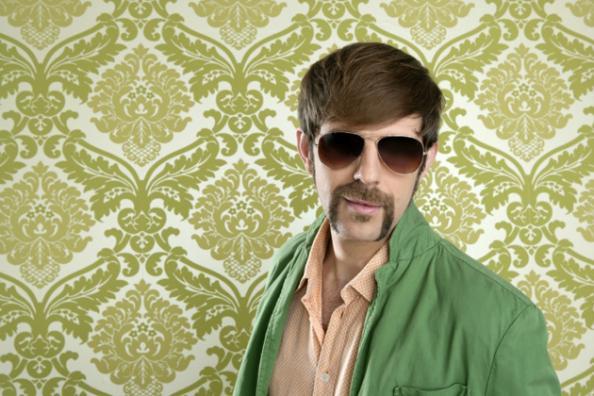 Every generation seems to have one icon who absolutely rocks the Horseshoe mustache. A Horseshoe is almost a goatee beard, but without any hair on the bottom of your chin. Keep the rest of your face clean to make your mustache stand out, or team a Horseshoe up with thick sideburns.
#4: Small Walrus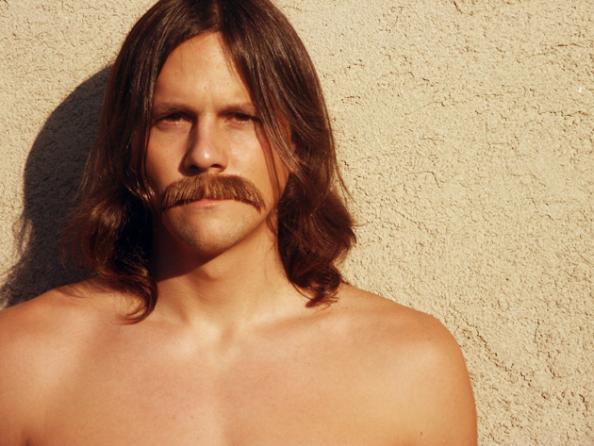 Turn to the animal kingdom for inspiration and choose a bristly mustache. This mustache style has the width as well as the depth, just like a real walrus's mustache does. It is the perfect rugged choice.
#5: The Anchor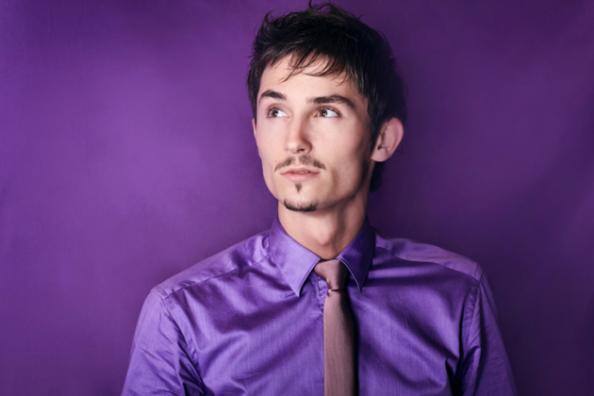 This minimalist mustache and beard style is named the anchor because of its resemblance to a traditional shipping anchor. If you want to make the style even more distinct, you can grow your soul patch into a chin puff so that there is no gap in the middle.
#6: Blondie
Regardless of what color the hair on your head is, you can stun with a bright blonde mustache. Use a touch up kit to dye your mustache a very bright shade which will help to attract the right kind of attention.
#7: The Monopoly Man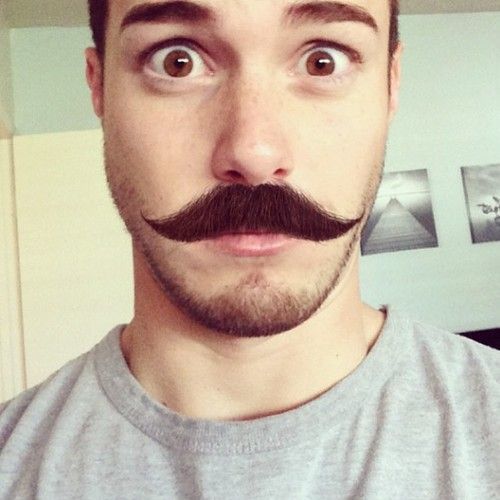 This is the mustache style which is favored by the guy on the front of the Monopoly game box! This solid mustache is a similar shape to the handlebar, but it should be fleshed out more.  Make sure that the hair meets in the middle, so that it forms a solid block of color on your face.
#8: The Flat 'W'
This mustache works with lots of angles but it is a classical style. The fashion was far more popular in days gone by, but is a cool throwback look. It ticks upwards at the corners which help to give you a cheeky a smile.
#9: Bushy Mustache with Bushy Beard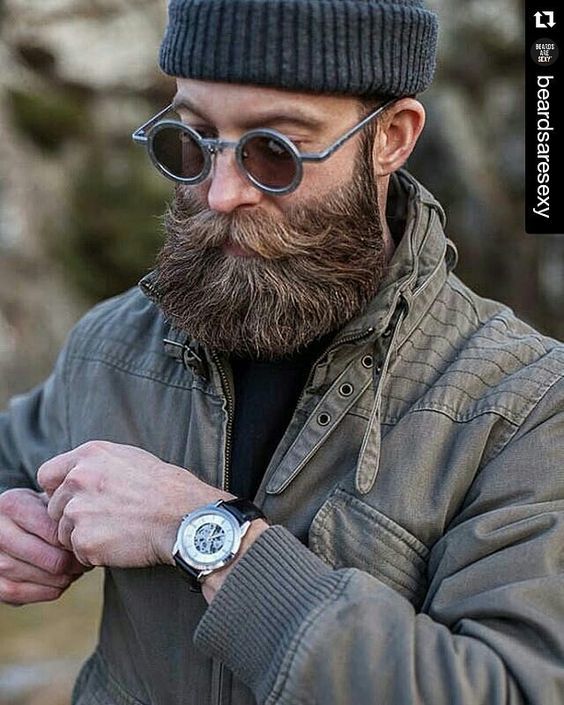 Bushy beard styles are now becoming more popular than ever. Groom your mustache so that it is visually distinct from your beard, to make sure that it stands out. In this style, the mustache is groomed but the beard is rugged and wild.
#10: Toothbrush
The Toothbrush mustache style was very popular in the late 19th century and early 20th century. If you want a throwback style of facial hair, which can be teamed up with a modern haircut then try this look. If you like antique clothes, try this cool look.
#11: Thick Pencil Mustache
A pencil mustache is one that is highly manicured. A traditional pencil mustache is one which is so thin that it looks like it has been drawn on with a pencil. To keep your pencil mustache neat, you will need to keep it trimmed every day.
#12: Fleshed out Goatee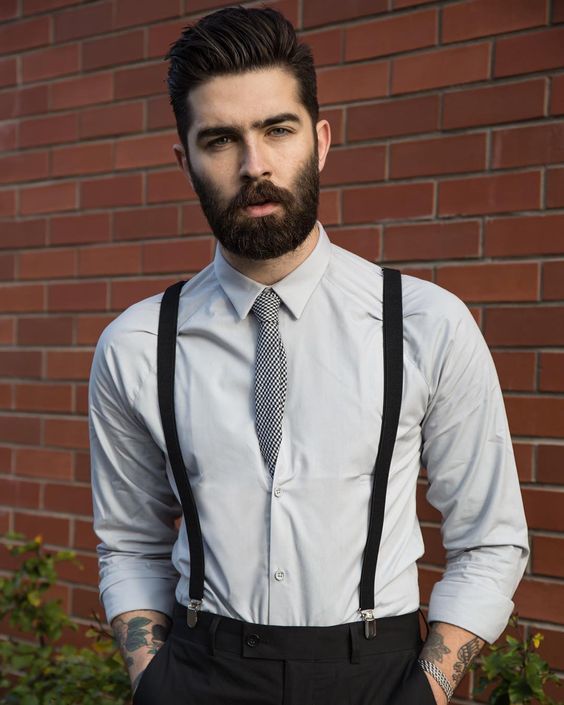 This well-kept style is kind of like a goatee beard which has been fleshed out somewhat. Keep the mustache section of your look really fleshed out to that it is thick and distinct. Groom the rest of your beard to make sure that it is kept in check, so that this style is really professional and business-like.
#13: Great Grey Style
A full on grey beard and mustache style can be reminiscent of Father Christmas, but this style can be tamed so that it looks fashionable instead of festive. Train your beard so that it grows to a point away from your chin. Trim any stray hairs on a daily basis.
#14: Caveman Style
This manly look is characterized by having as much hair as possible in every section of your face. Keep the hair on your head to the same length as the hair in your beard. Make sure that you integrate a huge bushy beard into this style. Grow your head hair longer as your beard grows longer.
#15: Thick Sloping Style
If you have a short face, you can actually make it look much longer by wearing a beard and a thick sloping mustache. This style is one which is perfect for guys who want to create a rugged manly look for themselves.
#16: Chevron Mustache with Full Square Beard
This fiery manly style  relies on lots of angles and straight edges. It can make your face and jaw look as though they are much squarer. Trim your beard so that it is a very boxy style and groom your mustache so that it curves downwards in an upside down  V shape.
#17: Dark Mustache with a Grey Beard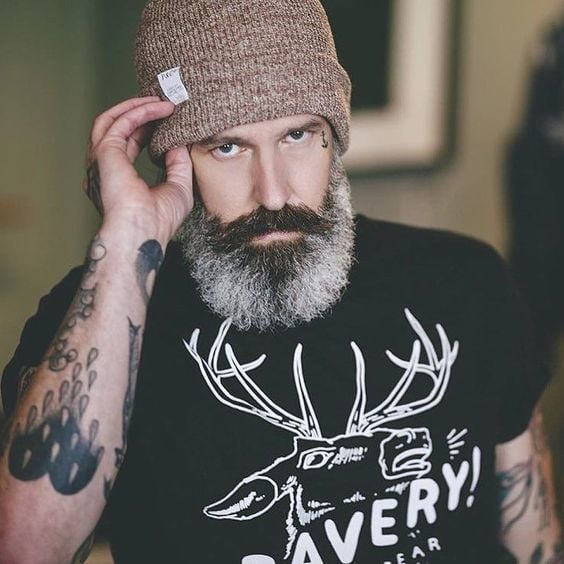 To achieve a mustache style which really stands out, keep your beard and your mustache hair different colors to one another. Many men will actually find that their mustache stays darker, even when their beard starts to go grey. Instead of fighting it, wear this style with pride.
#18: Well-kept Beard and Mustache with Sweep-over Hair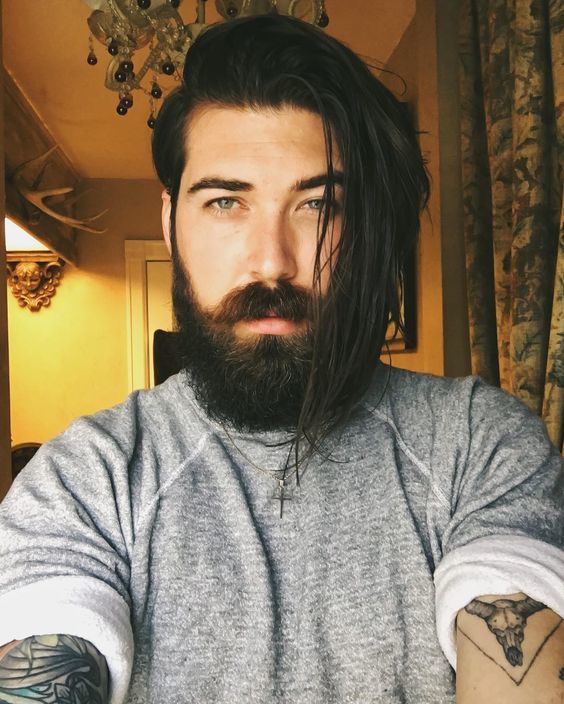 Mix things up a bit by choosing a style where your beard and mustache are both kept perfectly trimmed and styled, but where your head hair is a little bit wild. Sweep your head hair over to one side, so that you can show off your beard and mustache properly at the other side of your head.
#19: Thin Mustache with a Square Jaw Beard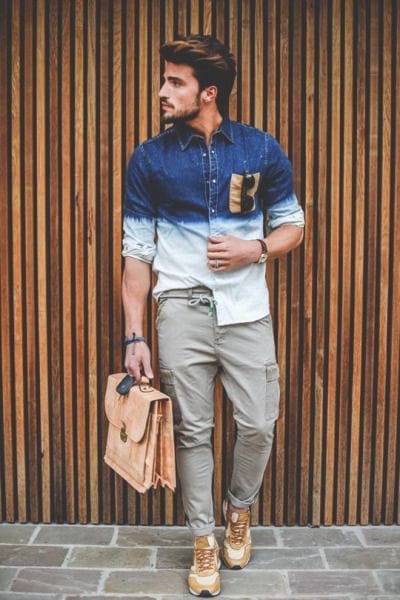 This incredibly fashionable style relies on sharp angles which follow the shape of your face. To keep the lines looking sharp you will need to do some style maintenance every single day.
#20: Straggly Style
Even if you don't want to spend every day trimming and preening your beard and mustache, then that does not mean that you cannot have stylish facial hair. In fact, some people make the straggling an important part of their mustache style. This is a kind of shabby chic look.
#21: Light Imperial Mustache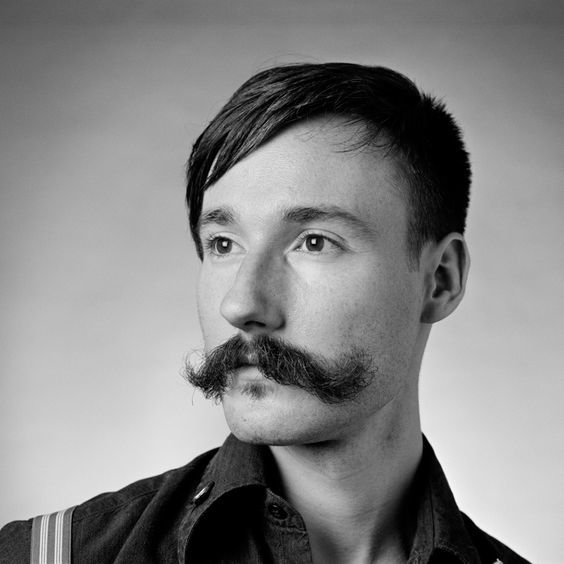 This mustache is another amazing throwback style which will give you a bit of European flair. Although it is not as extreme as some of the Imperials which have gone before it, this mustache will still help to give you an air of wealth and good taste.
#22: Celtic Cool
This bristly mustache is teamed up with medium length stubble to give a look which is the height of celtic cool. It is a great look if you want to assert your independence from traditional norms.
23: Dali Style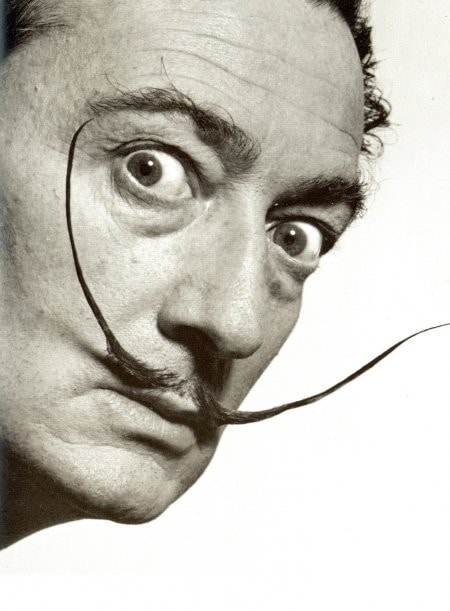 Salvador Dali was famous for his crazy mustache style. To copy his look you need to tease your mustache outwards so that it has real length. Once your style is long enough, you can use mustache wax to hold your style firmly in place in whatever wacky style you want.
#24: Statement Mustache
If you are feeling daring, you can actually use your mustache to make a real statement. If you are off to a special event you can use temporary hair dye to color your mustache however you want. Wear your heart on your face!
#25: The Shadow
The Shadow is one of the easiest mustaches to create. In fact, you can grow a "shadow" in just one or two days, depending on how quickly your facial hair grows. It is becoming more and more popular amongst Hollywood stars and other celebs who only want a hint of a mustache!
There are loads of different mustache styles to choose from; this list only represents a small proportion of the opportunities available to you.  Choose a style and then commit to it, because some of these styles can take a little while to grow.  If you want more inspiration about your facial hair, just take a look around the rest of the website to see some of the choices which are available to you.