There are many popular and trendy beard styles for black men that you can choose for your new look. Because the beard has become a trendy fashion nowadays, it is better not to make mistakes in the choice of the latter. Beard styles have always been the outcome of black men inspiration just like jazz and moonwalk. So before using your razors and start trimming your beard, take the time to ask yourself and think about what you want. Keep in mind that there are so many shapes of faces, and there are much more types of beards. Your mission is to find one that would add more value and attraction to your look and suits your style, your personality and the shape of your face. As for a haircut, also make sure to identify the type of your hair and match it with your chosen beard style.
Whether you want a 3-days beard, or just like French rugby player "Chabal's" or simply a goatee and mustache, we offer below a handy guide that will let you discover the different types of beards. All you have to do is select the style that will harmonize with your face. As a black man your elegance is your secret to a good first impression so be hot, be sexy and be proud.
Most Popular Black Beard Styles
Can't find a source of beard to inspire black men? We have done a list of 18 amazing beard styles for black men to help you get some ideas for yours. Below you can choose the black men with beard style that will also adapt to the shape of your face.
#1: Five O'clock beard
The three days beard, is the most sought after beard. But beware, on the contrary to what most people might think this type of beard requires much care. The cheeks, and the neck need to be shaved on a daily basis, you can also use beard shampoo and oil for relaxation and a shiny look. You can shave your beard every 3 to 4 days to maintain the desired look.
The short beard is a growing trend too. Although black men are dark skinned, the short beard fits them perfectly and grants them higher self-esteem. A recent study found that women prefer men with beard unshaved for at least 10 Days. Indeed three days beard can sometimes give a "sloppy" look for men who have a very dense beard hair. By leaving it to grow for a few more days, the beard becomes more symmetric. To Women's eyes, men with beards look more manly and mature.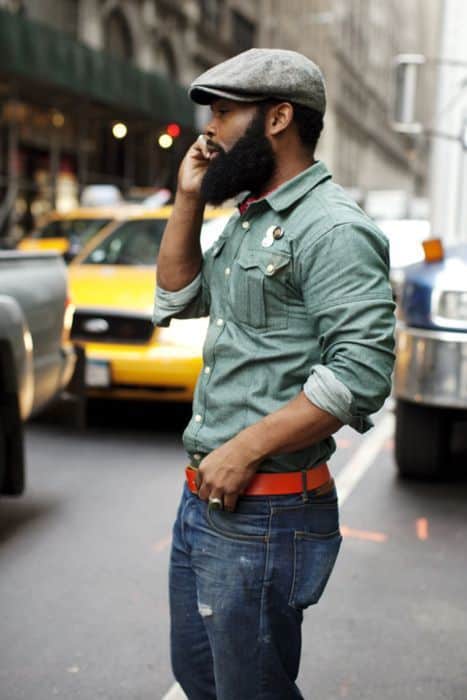 Long ago the full beard used to be the favorite beard style for black men seniors class. It is back and for all age categories. The beard shape and length are determined by the hair growth pattern of the person.
Popular for Hipster, lovers of vintage style and suits men with highly coiffed haircut.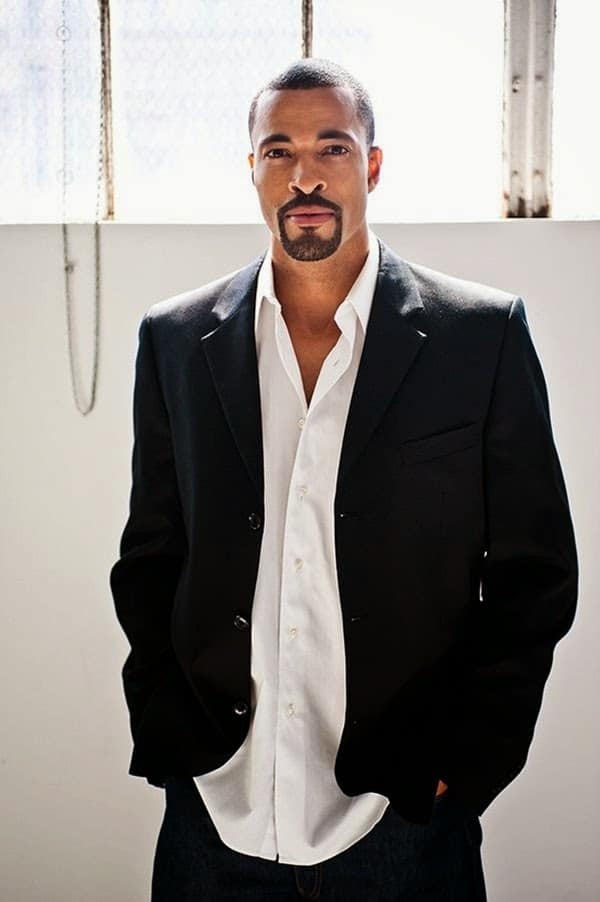 this is a popular beard style among black men. Goatee is a small beard under the chin it can take several forms. the original name of this style is 'the goat'. When it is finer or smaller it's called 'Goatee'. people often tend to add a mustache. The goatee and the mustache that surround the mouth are particularly suitable for round faces.
sometimes called "imperial", also another form of the "goatee". By growing the small part between the chin and the lower lip you can get a perfect soul patch. . You can also grow a mustache in addition to your soul patch. When the is extended to the center of the chin, we call it a
chinstrap
. Black men with this beard look gorgeous if it suits him.