There is almost no subject more polarizing in the world of men's facial hair than the "neckbeard". This beard style, or lack thereof, depending on who you talk to, is the most reviled shape facial hair can take. Even the term has become loaded with all sorts of extra, mostly derogatory meaning, and is used as an insult that transcends the extended beard line it originally referred to. Any sort of geeky, unkempt individual can now be called a "neckbeard" even if they don't currently possess excess facial hair on their neck but are deemed potential wearers of the style.
We don't think anyone should be insulted or belittled because of the way their facial hair grows in or whether they choose to keep it groomed. However, given that we are concerned with the care, maintenance and styling of beards and facial hair, we aren't neutral on the subject.
In general, the neckbeard is a perfectly valid beard style, as long as it is trimmed and maintained. If it is purely wild growth, untrimmed due to laziness or negligence then it's hard for us to support the cause.
Beards are a wonderful expression of a man's individuality and we simply can't countenance lazy or non-existent beard care.
Is the Neckbeard a Style or Not?
What's often at issue is whether a given neckbeard is an intentional style which has been trimmed and maintained or whether it's simply wild growth that the wearer has opted not to remove.
The neckbeards most often made fun of are the latter type, frequently worn by younger guys whose beards haven't completely filled in yet, which makes their neckbeards look patchy and angry. It's fairly clear that not only have their beards not finished developing, neither has their sense of proper grooming. They may be happy that they're getting any beard at all and are too young to realize that it needs to be trimmed and shaped in order to look presentable. Cut these kids some slack. They're doing their best under the circumstances. Puberty is a bitch.
This doesn't apply once you're in your mid to late 20s and beyond, though. You're solidly an adult at that point, capable of making adult decisions and maintaining facial hair. If you're still sporting the lazy man's neckbeard it's likely other parts of your life aren't working well, either. We feel for you, certainly, but we urge you to buy a razor and clean yourself up. Self-confidence starts with a healthy self-image, and a lazy neckbeard indicates a lack of both.
However, if you've embraced the neckbeard as a legitimate style, grooming it and trimming it adequately from the rest of your face until it screams with all of its neo-Amish glory, "Here I am! Look upon my hair-filled neck and weep!", then our hats off to you! You've taken a bold stand for your right to style your beard however you like. You've embraced your masculinity and poured it out, in hair form, from the entirety of your lower face.
And in fact, the neckbeard can look quite good on the right face shape. Men with domed, angular skulls and flat, wide jaws can balance their features by wearing a tasteful neckbeard. If you want to give a sculpted, manly neckbeard a try, here are a few things to keep in mind.
Sculpting the Perfect Neckbeard
The perfect neckbeard starts by flipping traditional beard trimming advice upside down. The section of your beard between your adam's apple and where your jaw meets your neck that is normally shaved off is the prime cut of beard hair you're opting to hold onto with a neckbeard.
Instead of nixing this patch you'll be shaving most of your cheeks bare, and removing your mustache and soul patch, leaving only the sideburn area, flowing into the crest of your beard, about a quarter to a half inch up from the corner of your jawline.
It's imperative with a sizable neckbeard that you use some sort of beard oil or beard butter. You need to apply the beard grooming product to keep the facial hair soft and manageable, otherwise, it'll have a tendency to frizz and expand to twice its size. And make sure to comb out knots once you've applied your product.
Neckbeard for Curly Facial Hair
If you have particularly wiry or curly beard hair you may want to consider shortening and shaping the sides of your beard to help it taper down your face. You don't want explosive growth on the sides which renders your beard considerably wider than your head.
Or maybe you do. It's your neck and your beard. If you want to sport a reverse Don King, that's your prerogative. We generally wouldn't recommend it, but you don't have to listen to us.
Choose the Neckbeard
If we had to come up with a perfect summarizing statement it would be this. Choose the neckbeard. If you have a neckbeard, let it be because you chose it, not because it simply happened as a result of not doing anything. The former is a position of power. That latter comes from a place of weakness.
A neckbeard is a bold statement, but it's only a positive statement if you meant to make one. If you're just lazy and unconcerned with ever trimming your beard then you're tacitly making a very different statement. You're saying, "I don't care enough about myself to do anything at all with my facial hair, so I'm just going to let it grow wild until it conquers my face and leaves me a shell of a man".
But if you've chosen the neckbeard, and you're keeping it maintained and looking its best then more power to you. Your beard is as solid and as stout as your character. Keep fighting the good fight.
Neckbeard Styling Ideas
The neckbeard is by far the most misunderstood beard style among any other. Although commonly associated with gamers and heavyset men, when styled properly, the neckbeard can be very stylish and modern look for the youthful men of today.
Neckbeards can be sported either long or short. Depending on the growth pattern of your beard, you can customize the look accordingly. So whether you are a corporate businessman or a professional gamer, here are 70 cool and simple ways to style your neckbeard.
These neckbeard styles are perfect for men who want to achieve a more conservative look with their neckbeards. While neckbeards are often sported long and gaudy, these options give the beard a more office-friendly, everyday look that is easy to maintain.
1. Clean and Short Neckbeard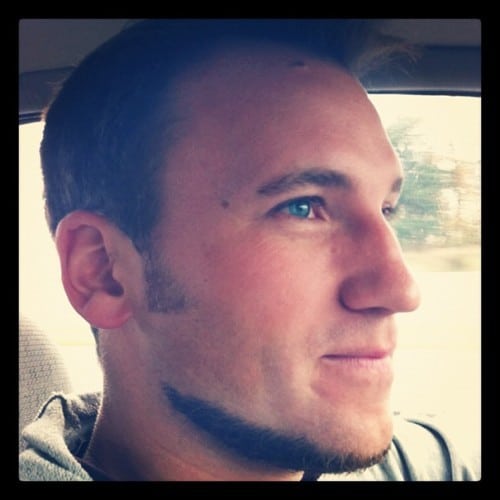 This version of the neckbeard offers a clean-shaven face, leaving the hair on the neck and below the chin short and moderately thick. This gives a more polished look to that can be sported by anyone.
2. Barely There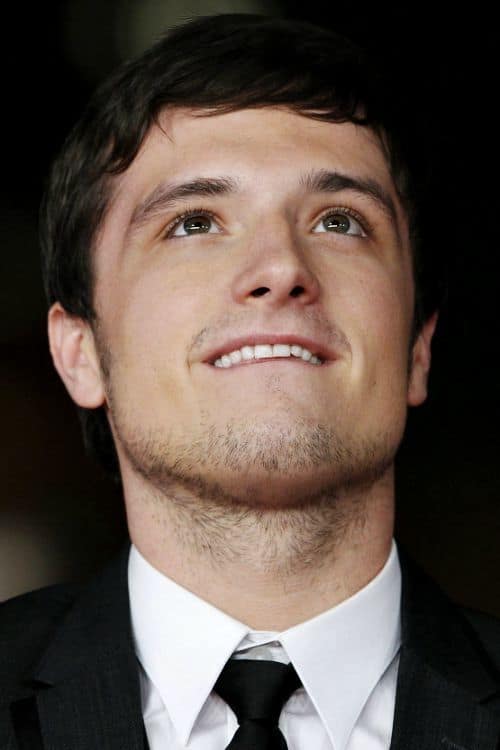 This neckbeard is reminiscent of 5'oclock shadow, featuring a neckbeard that has been trimmed down very close to the skin. This is a great way to sport a neckbeard if your hair doesn't grow in thick, or is patchy in nature because it gives you the opportunity to mask the patchiness by being so short.
3. Extended up into a Chinstrap
Another way to style your neckbeard is by extending it up into a chin strap. This will give you a little bit of hair on the chin if you are partial to keeping your chin covered. Just shave the face clean, leaving the mustache, and trim the hair along the jawline to form a chin strap.
4. Neck Strap
This look is reminiscent of the last, but the hair on the chin is shaved off and the neckbeard is styled to mimic a lower version of the chin strap.
5. Lebron James Neck Beard
Lebron James is sporting a more modern version of the neckbeard by extending it up to the tip of the chin. This gives the jawline a fuller look while still bringing focus to the neckbeard, itself.
6. Short and Sweet
This neckbeard is short in length but thick in density, giving the wearer the best of both worlds if he's looking to create a more prominent style to wear every day. To achieve this style, shave the face and sideburns clean, leaving the beard to hit just below the chin.
The Carefree Neckbeards
If you're not into a conservative style beard, then these neckbeard options may be for you. While they are not too long or full, they offer a style that makes it look like you didn't even have to try. Here are some carefree looks you can achieve with your neckbeard:
7. Thick and Grizzly
This neckbeard features a more carefree look, allowing the beard to remain fuzzy and somewhat untamed. If you're looking to sport a neckbeard but still want a substantial amount of hair left on the chin, then this style may be the perfect choice for you.
8. Thin and Grizzly
Mimicking the last style, this neckbeard features a more trim beard that extends up to the chin and sideburns.
9. Clean yet Carefree
This neck beard features a clean-shaven face and sideburns, leaving the beard just under the chin and along the jawline. While the hair can be trimmed down further, this style leaves the beard long and thick for a more grizzled appearance.
10. Classic Gentleman
This vintage look styles the neckbeard as thick and short, as it extends up into the sideburns. The look is tied together with a cleanly coiffed hairstyle.
11. 19th Century
Here's another vintage neckbeard style similar to the previous one. This neckbeard, however, shaves the chin completely clean, only leaving hair on the neck which extends up into the sideburns.
12. The Cut-Out
This unique style features sideburns that have been styled to mimic a keyhole-type of effect around the ear. The face and chin are both shaved clean while remaining the sideburns intact. Then, the hair around the ear is carefully trimmed away, leaving a keyhole effect.
The Big and Grizzly Neckbeards
These neckbeard options feature many disheveled looks for the man who likes to embrace the untamed nature of his facial hair. If you're not particularly worried about shaping and styling your beard, here are some great carefree neckbeard options to choose from:
13. Short but Thick
If you're into rocking a really thick, untamed beard then this neckbeard style could be for you. This beard style offers a cleanly shaven face coupled with neckbeard that extends up to the tip of the chin, leaving the hair thick while still maintaining a moderate length.
14. Expose the Chin
This historic figure sports a neckbeard that has been grown out to a moderate length. The face and chin are shaved clean, while the beard is left attached to the sideburns which are actually disconnected from the hairline.
15. The Skater
This neckbeard has been left to grow out to a medium length with a face that has been shaved clean to just below the chin. Giving a unique look to the neckbeard, the sideburns are allowed to also to grow out thick.
16. Thick and Full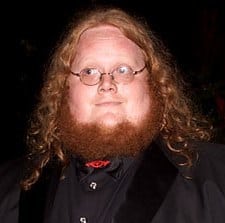 If you want to leave the majority of your beard hair intact while rocking your neckbeard, then this style would be a good option for you. This look shaves the face down to the chin and leaves the rest of the beard to grow freely.
17. The Short but Free Neckbeard
Here's a more modest version of a grizzly neckbeard. Shaving the face and chin clean, the beard is left to grow on the neck and up into the sideburns. Although the hair is trimmed short, this is a good option for those who cannot achieve a fuller beard.
18. Only Neckbeard, Leave the Mustache
Another unique way of styling your grizzly neckbeard is by pairing it with a mustache. If you're a man who can't stand the thought of shaving your mustache off but still want to rock a neckbeard, this may be the option for you.
19. The Gamer
The neckbeard has been something closely associated with heavyset gamers since they recently popped back on the scene. In order to achieve this version of the neckbeard, shave the face clean, leaving the beard to grow freely under the chin. You can choose to trim it to a moderate length or let it grow as long as you please.
Go Hard With Your Neckbeard or Go Home
These neckbeards are for those who don't mind rocking a particularly gaudy look. They are the longest, thickest neckbeards to grace the internet and can really only be attempted by those with the highest self-esteem (or sense of humor). Here are the most extravagant neckbeard styles to be found.
20. The Founding Father
This vintage version of the neckbeard shaves the face and the majority of the neck clean, leaving the beard towards the lower portion intact. Also, instead of remaining attached to sideburns, the beard extends behind the ears, towards the nape of the neck.
21. The Collar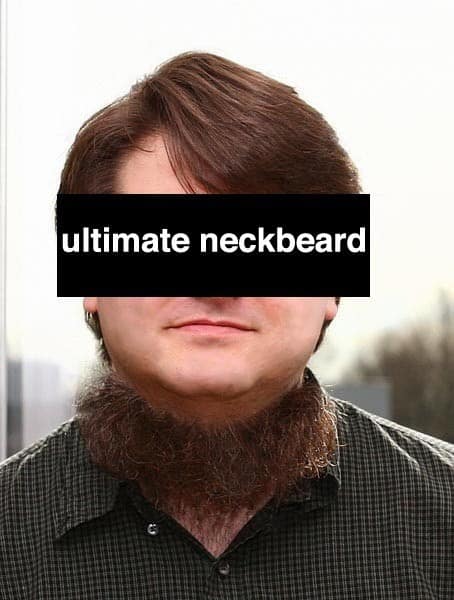 This unique neckbeard mimics a collar, as it sits toward the base of the neck like the style above. To achieve this style shave the face and majority of the neck clean, leaving a collar-like beard to sit above the chest. Trim to the beard to whatever length you desire.
22. Like the Amish
Leaving a little bit of hair on the chin and thick sideburns, this Amish version of the neckbeard gives a full version of the neckbeard. In order to achieve this look, shave the face clean, leaving the sideburns and a small amount of hair on the tip of chin.
23. The Professor
This awesome neckbeard also extends up to the chin and remains attached to sideburns. The key to achieving this is maintaining a full, thick beard. If you want to look like an estute professor from the 19th century, then this look is definitely for you.
24. Chin Up Buttercup
Here's an exceptionally exquisite neckbeard that extends from the base of the chin. The face and sideburns have been shaved clean while the hair below the chin has been left to grow long and unruly.
25. Ripley's Status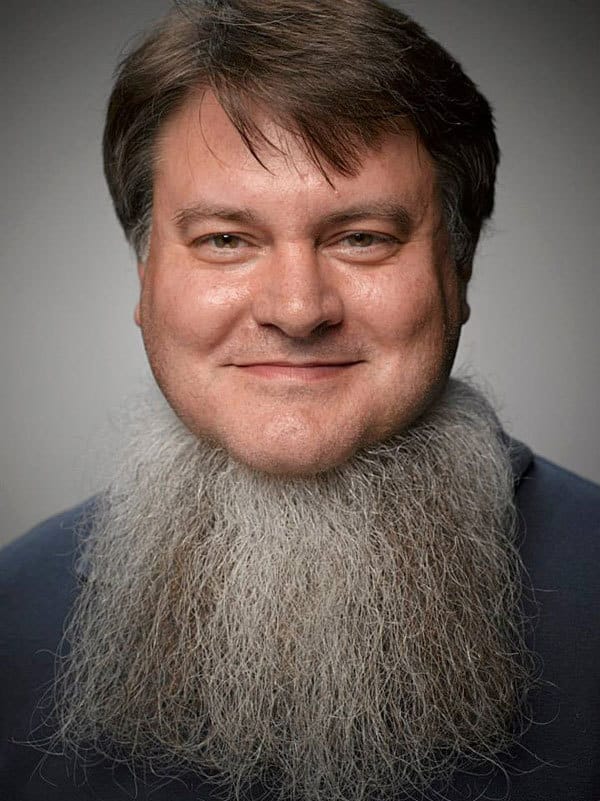 This neckbeard has been featured in Ripley's Believe it or Not as the longest ever recorded. This style is achieved by shaving the face and chin completely clean, leaving the beard on the neck, exclusively.
Some Neckbeards You Can Actually Try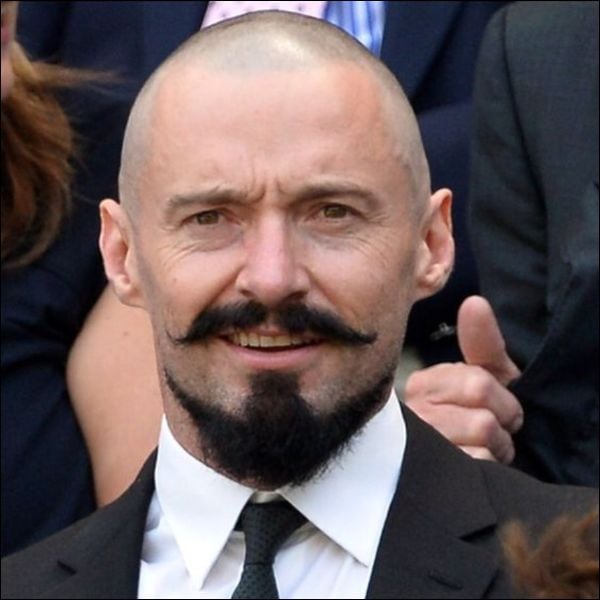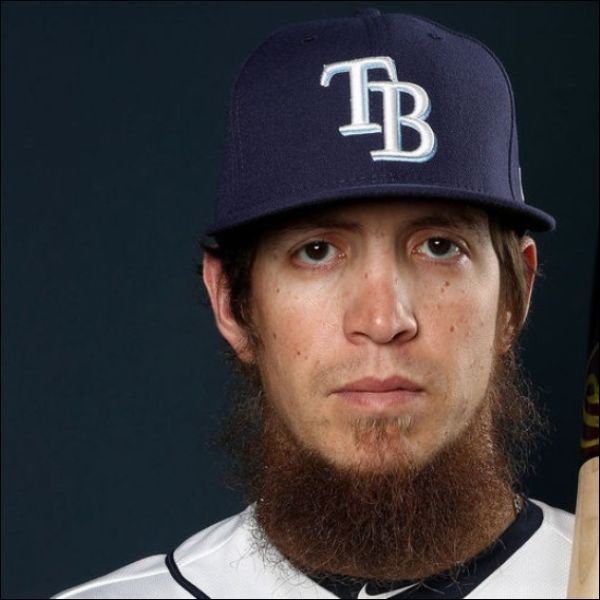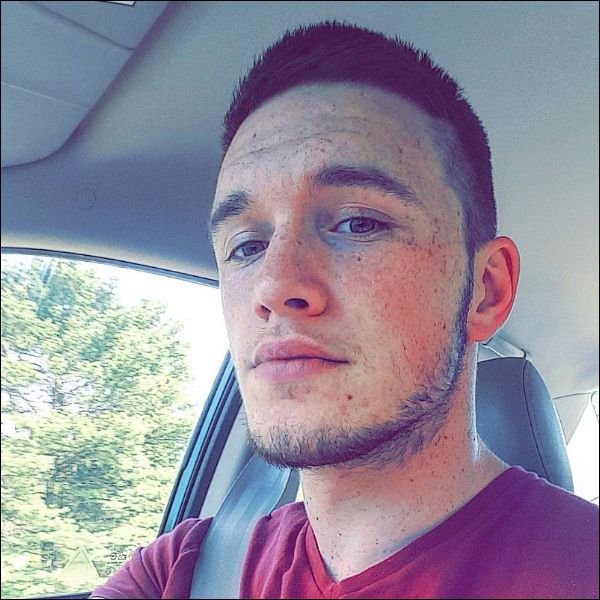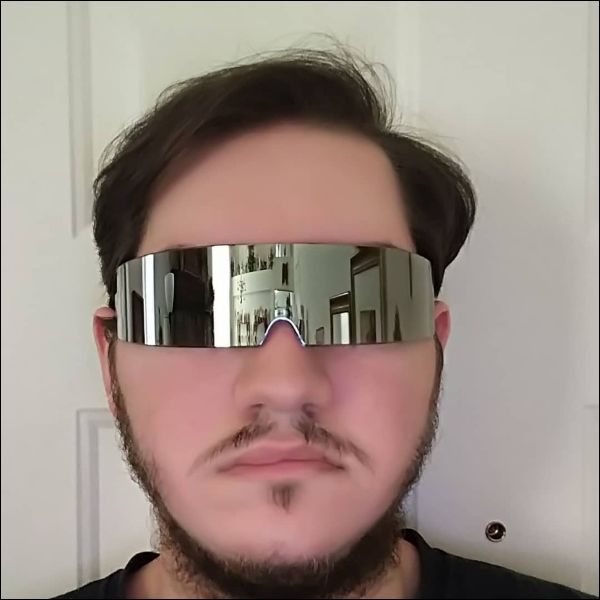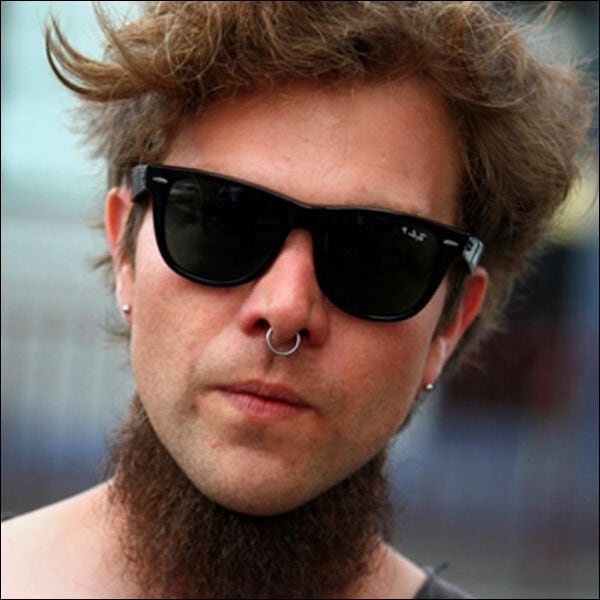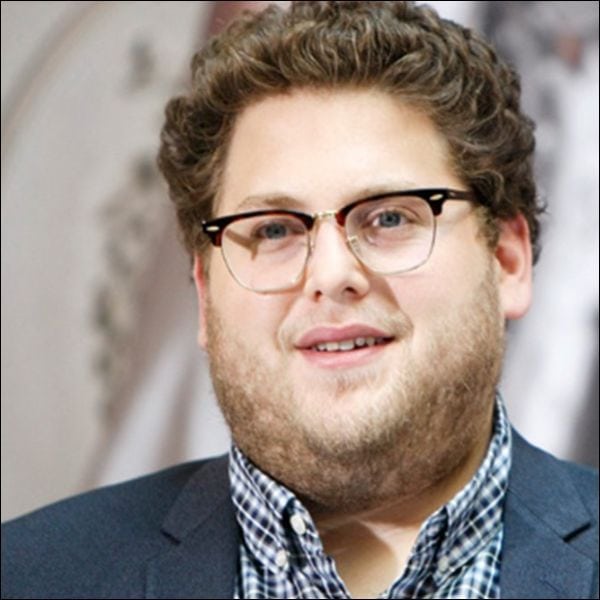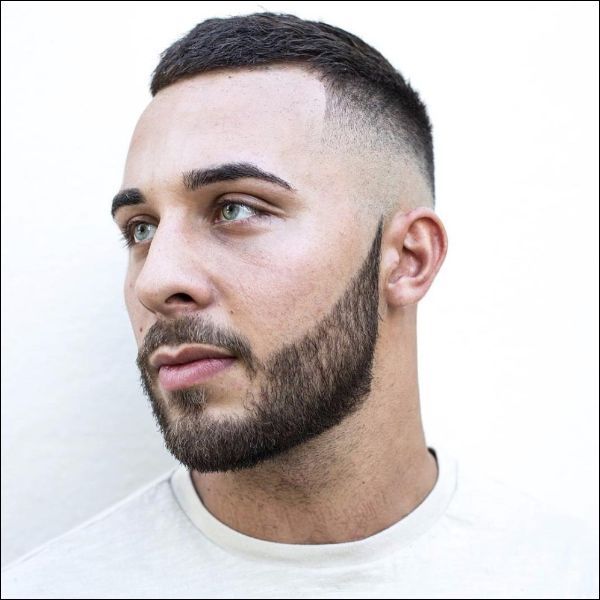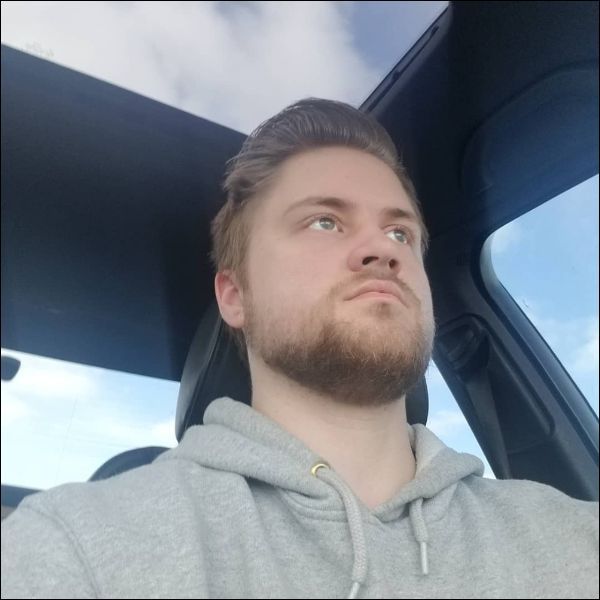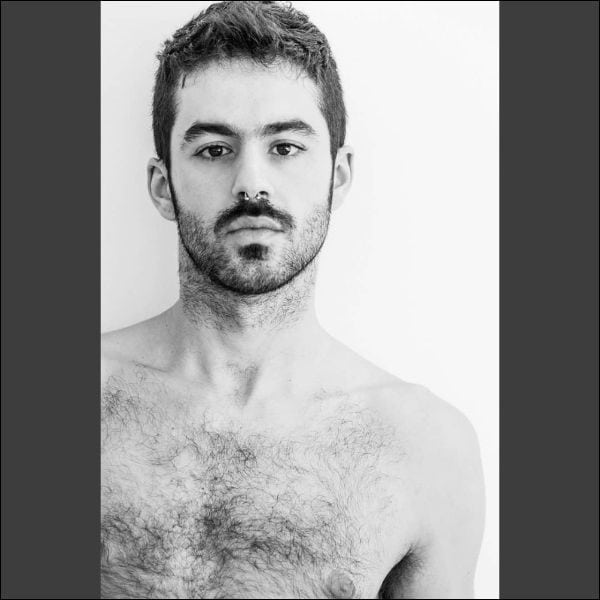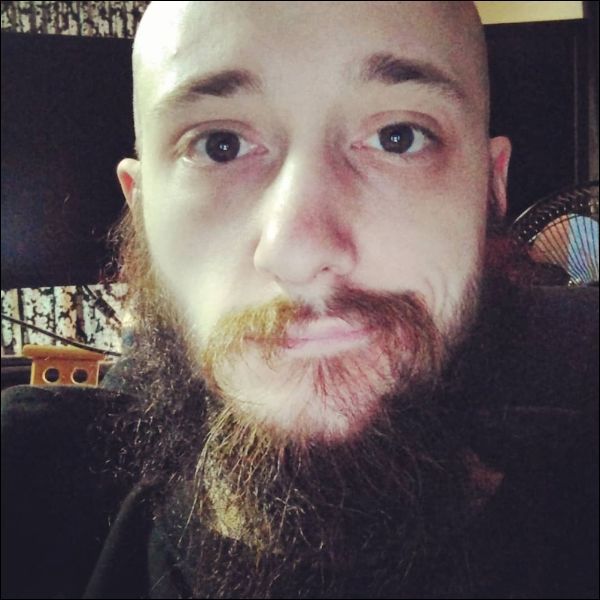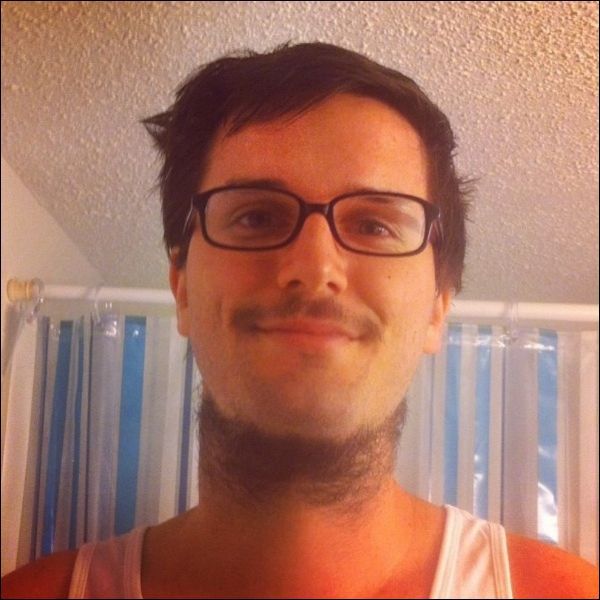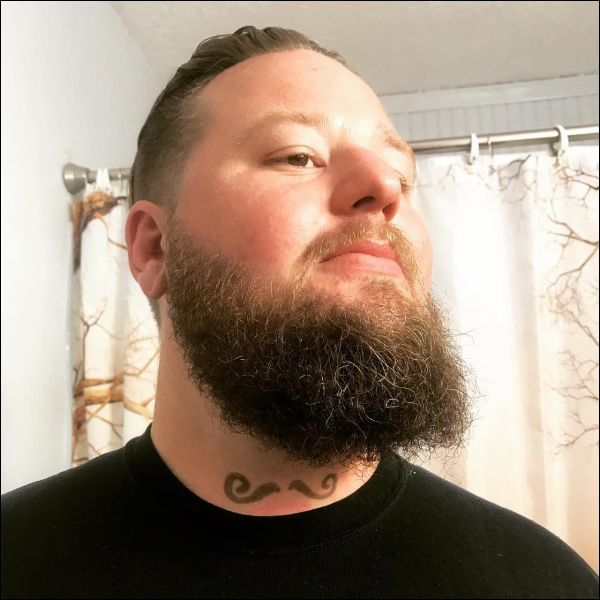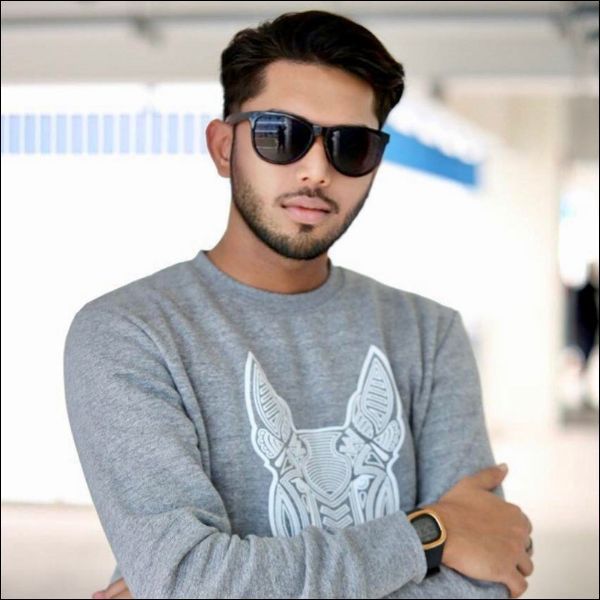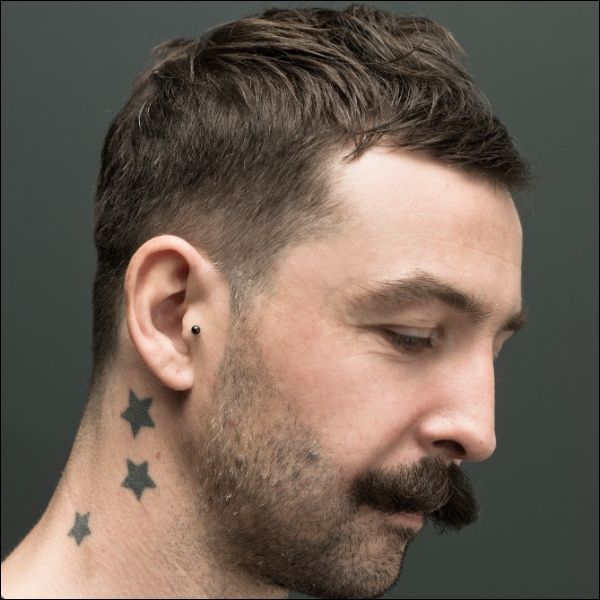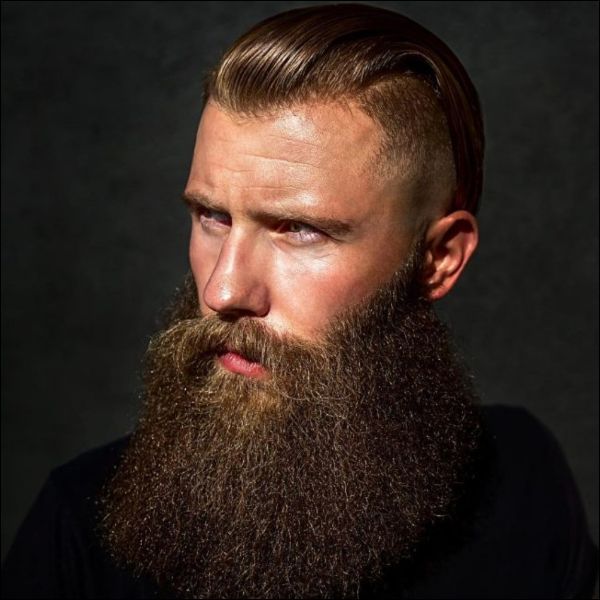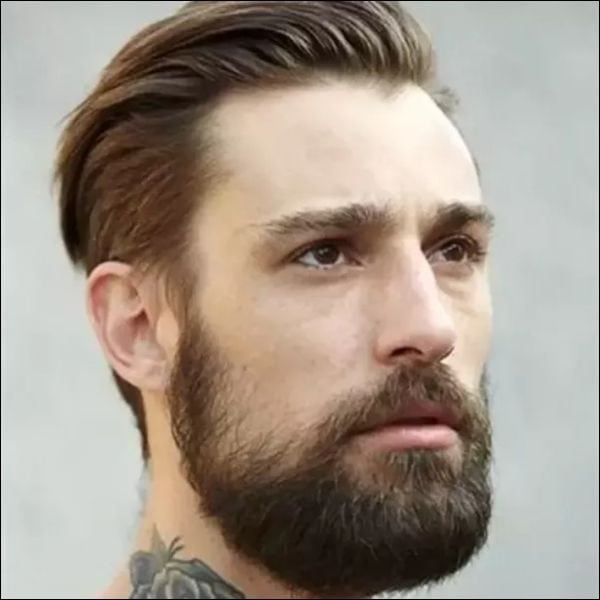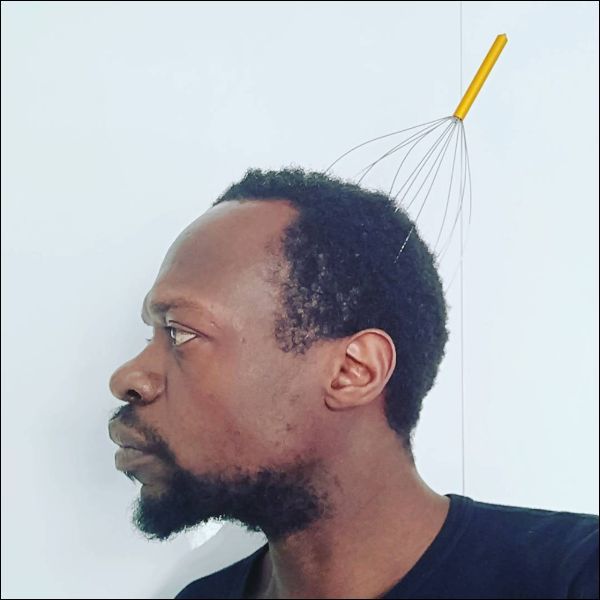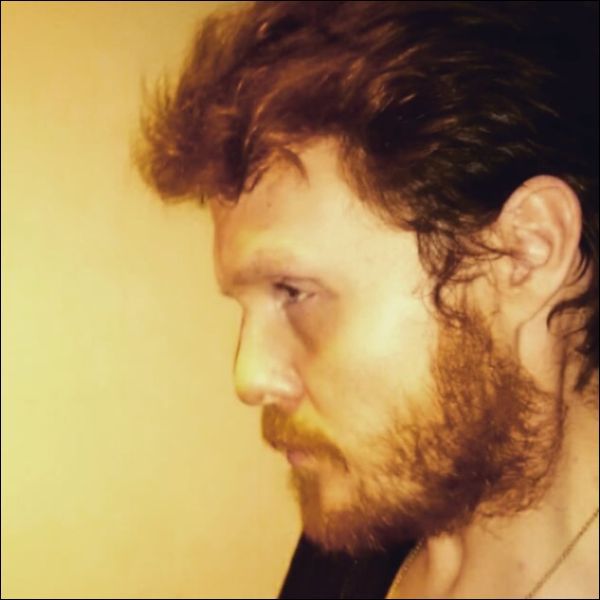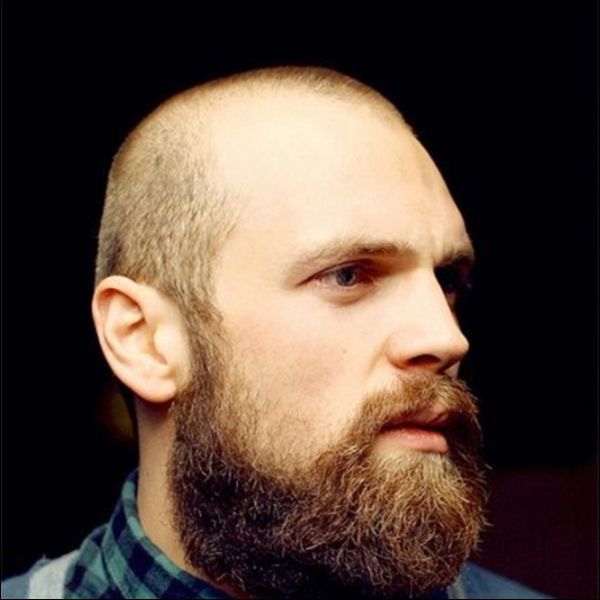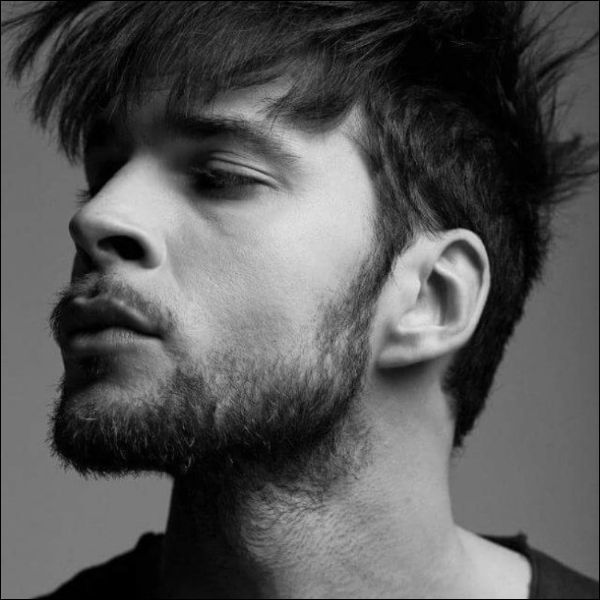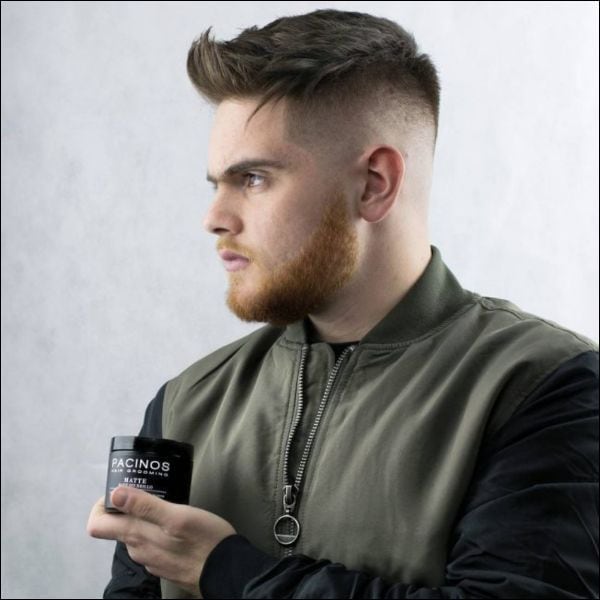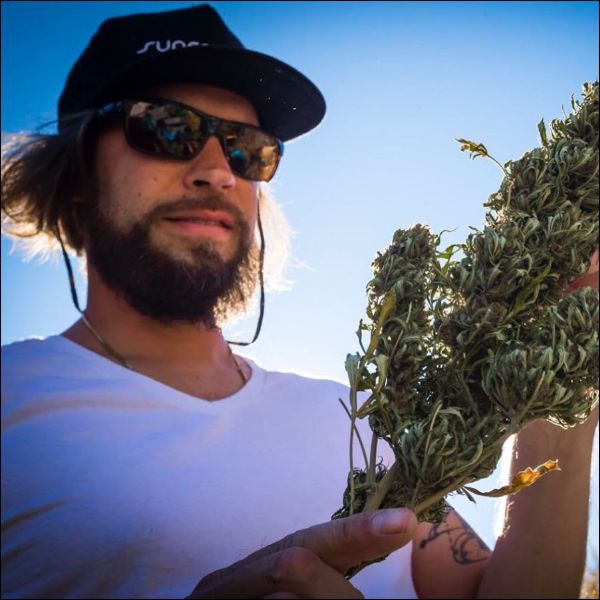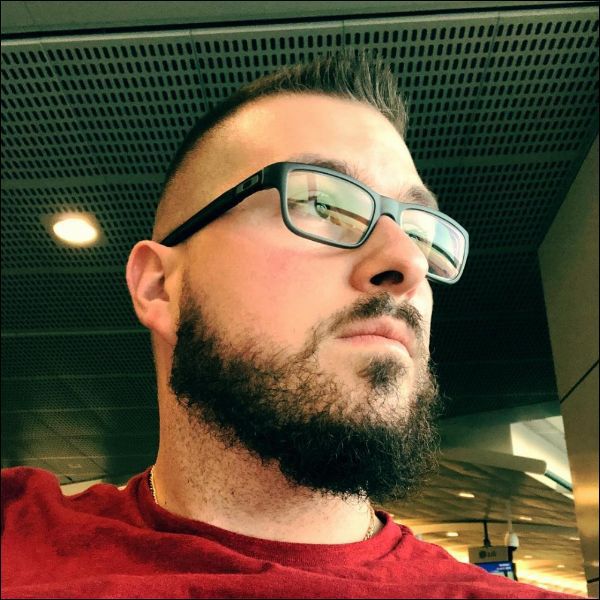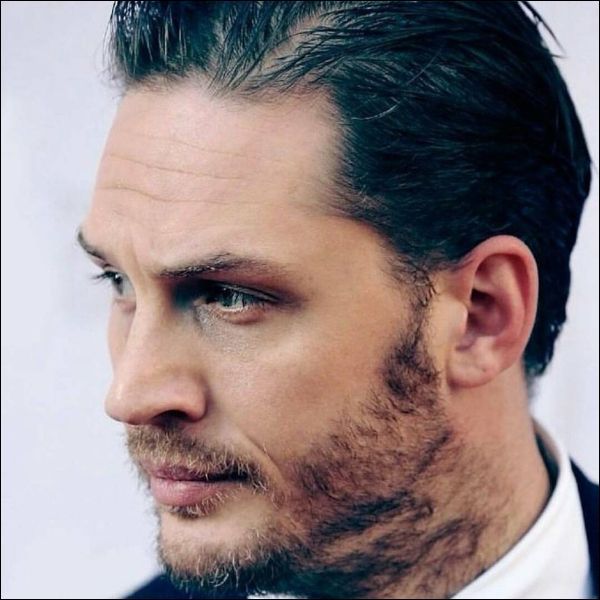 Many of these neckbeards are really cool but need guts to wear. Choose a suitable beard that will go with your face shape and size. Let us know which neckbeard style is your favorite.