Not all beard styles are suitable for round or chubby faces. It is important for fat guys to pick a beard style that will make the jawline look sharper.
Chubby men should avoid beard styles that highlight face size. Instead, they should choose a beard style that creates the illusion of a slimmer face.
If you are looking to spice up your chubby face with a beard, you are in the right place. We have got 25 unique and eccentric beard styles to suit fat and chubby, round faces!
Beard Styles for Fat Guys
1. Scruffy Stubble For Chubby Face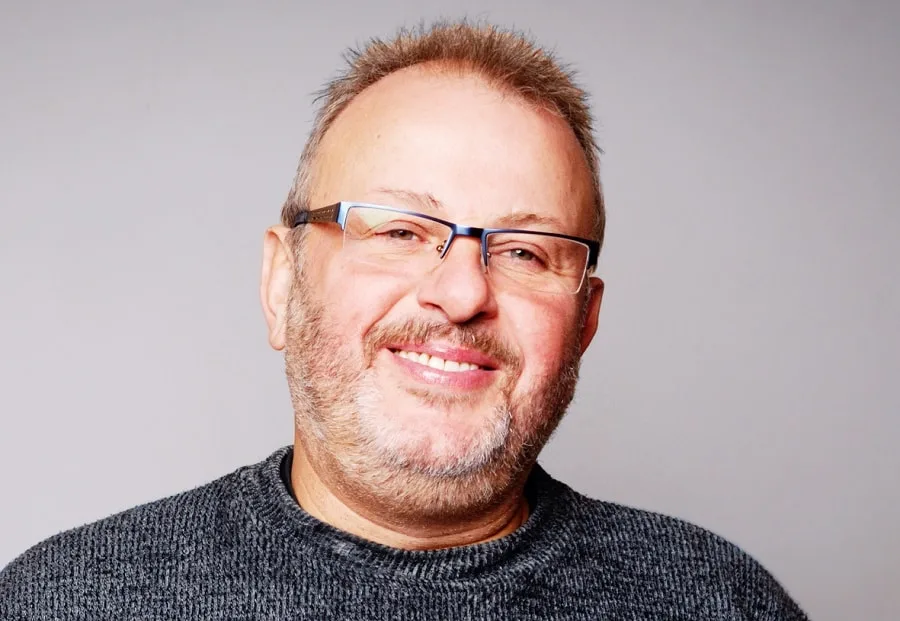 The scruffy stubble is a fantastic style for a fat guy with a chubby face. This style also pairs well with semi-rimmed rectangular frames for a semi-formal appearance.
2. Long Beard Bush with a Bald Head For Oblong Chubby Face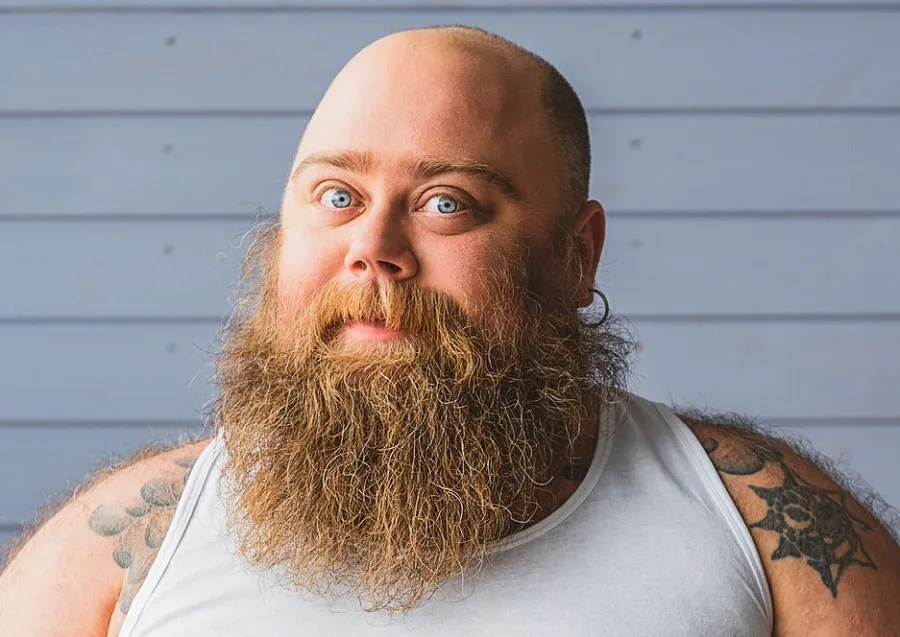 A long beard bush with a walrus mustache makes for a low-maintenance style. It looks great with a bald head and accessories such as earrings. This beard style complements tattoos while giving a more masculine look.

3. Chin Puff Goatee With Slicked Back Hair For Fat Guy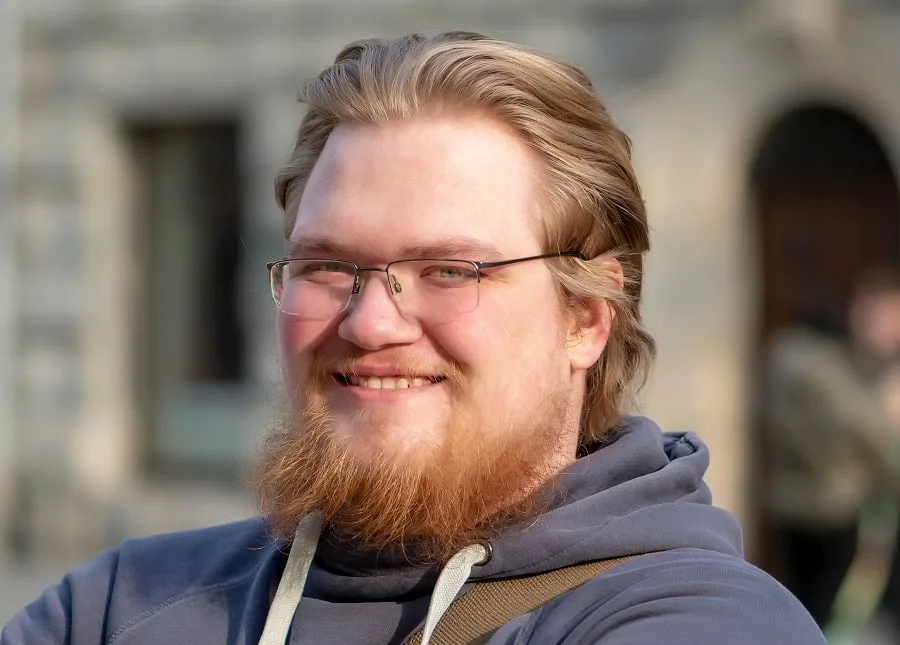 This charming and quirky style is perfect for fat guys with a round face shape. The chin puff and mutton chops combo add some definition to your facial structure, and it looks good with slicked back hair.
4. Goatee with Pencil Stache
If you can't grow out a full beard and only get facial hair on your chin, a chin puff is one of the best beard styles for fat guys out there. You can pair with a neatly trimmed pencil mustache to complete the look.
5. Chin Curtain with a Man Bun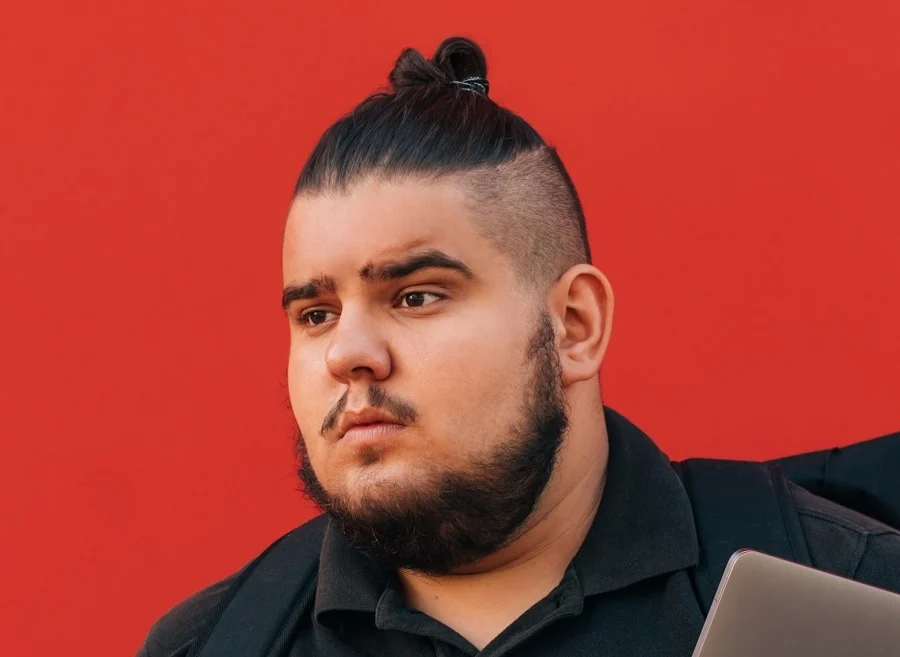 If your facial hair growth is heavier along the neck and jawline, beard styles like a chin curtain will look great on you. You can pair it with a man bun and fade to create a dynamic, energetic appearance.
6. Curly Scruff with Afro Hair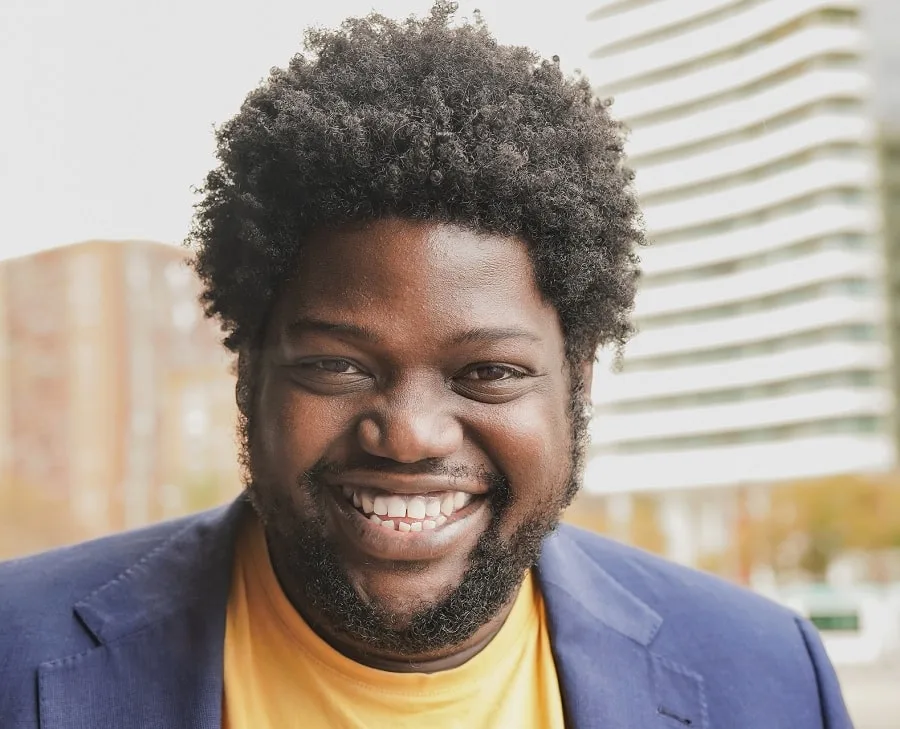 If you're growing out an afro, a minimalist beard like this curly scruff can help define your facial structure without taking the attention away from your hair. It also suits round faces because of how it enhances jawline.
7. Classic Full Beard with Square-Framed Glasses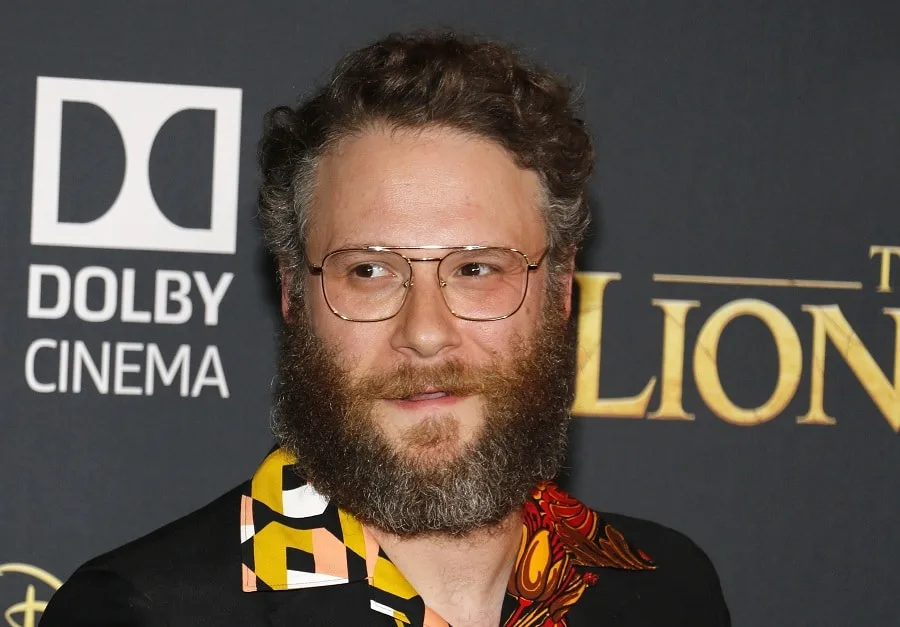 If you want to keep it classy, you can't go wrong with a full beard and glasses combo. A full round beard can make your face look symmetrical if you have curly hair. It also softens your facial features, making you appear approachable and friendly.
8. Full Round Beard with a Side Part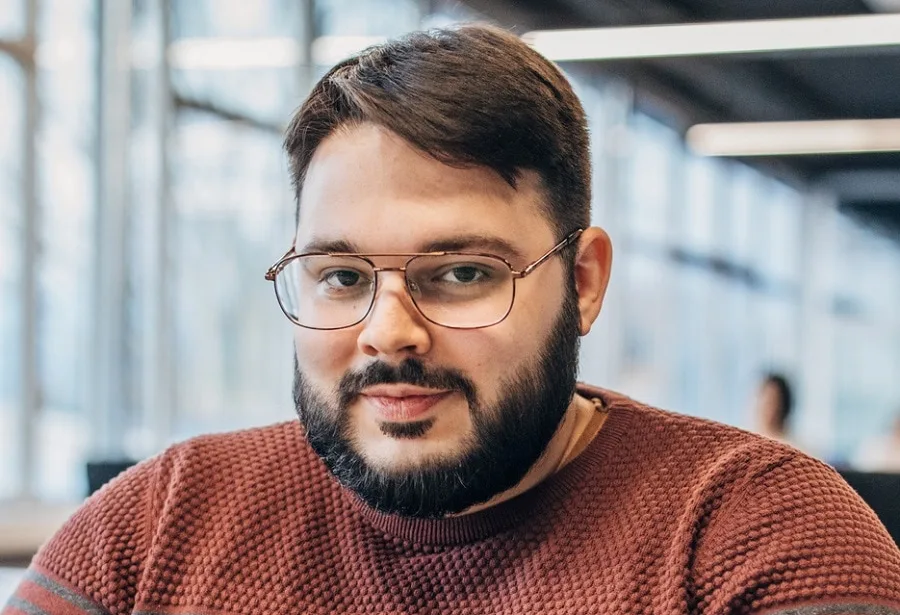 A full round beard paired with side-parted hair is a foolproof combination for fat guys. The side part frames their face to create a more chiseled look, while the round beard sculpts the jawline.
9. Landing Strip with Pencil Mustache and Buzz Cut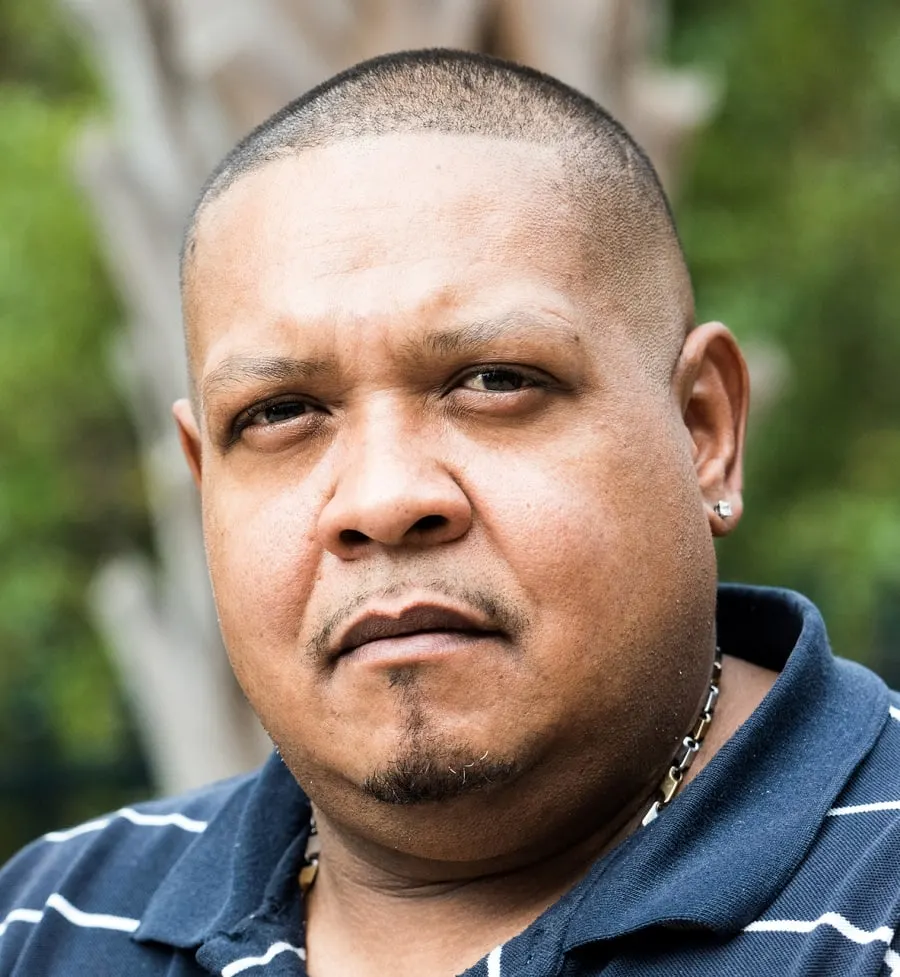 It's not easy to create a serious look with a round face shape. That's why a landing strip with a thin mustache and buzz cut is the way to go. It even pairs well with jewelry, such as necklaces and earrings.
10. Boxed Beard For Fat Bald Guy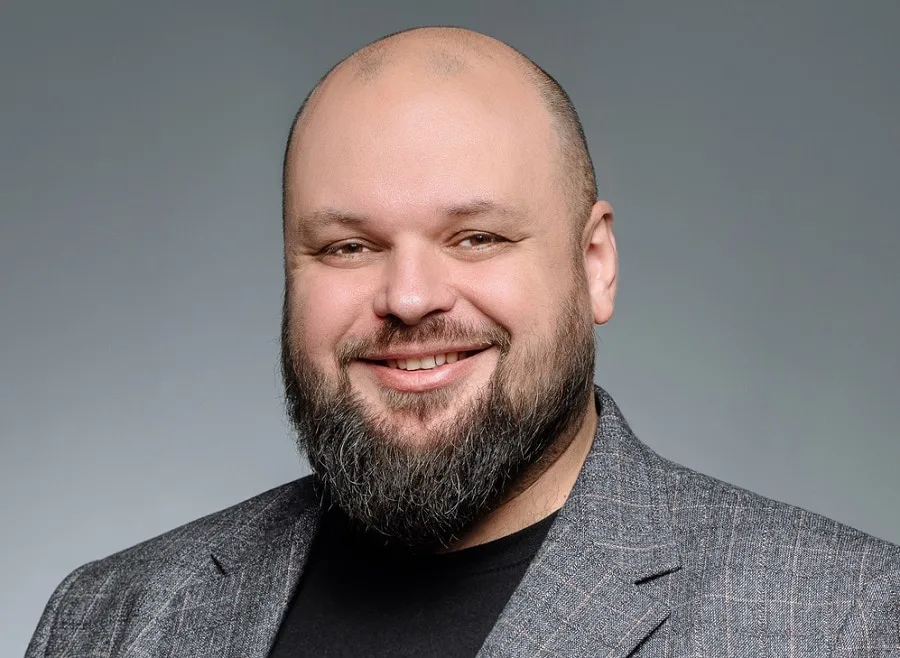 A fat guy with a bald head looks good with the boxed beard style. It is suitable for both formal and informal occasions if you want to make a bold statement.
11. Long Bushy Beard with Rectangular Frames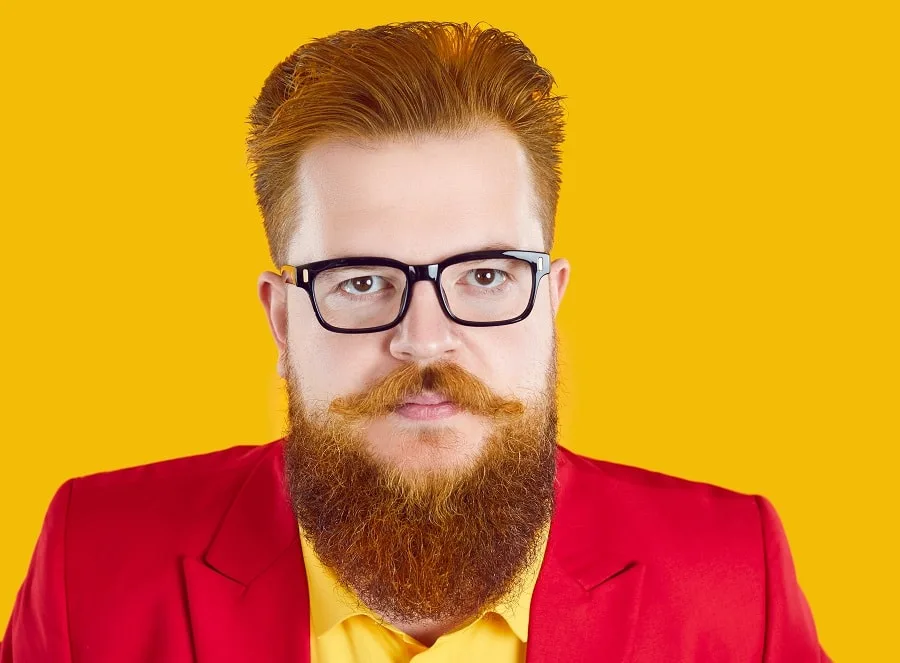 To make a statement with your chubby face, this full bushy beard with pushed-back long hair is the way to go. The beard and hair are styled to get a voluminous, thick appearance that complements rectangular frames.
12. Patchy Beard and Light Mustache For Chubby Guy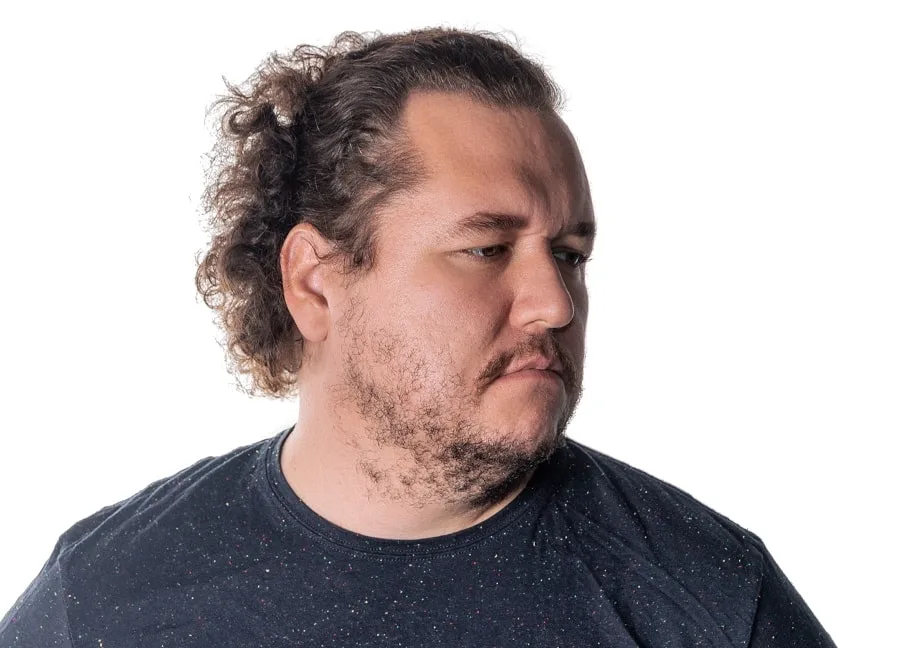 Even if you grow a patchy beard with little facial hair, it's okay! A patchy beard and mustache can complement your chubby face and make your face look slim.
13. Boxed Fade Stubble with Half-Rimmed Glasses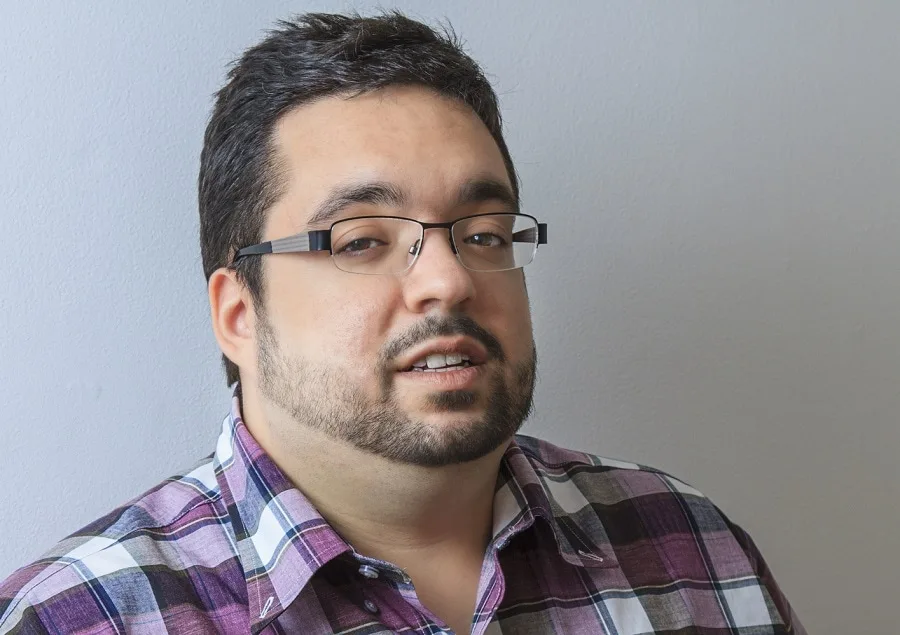 This unique style combines the trendy boxed fade haircut with some light stubble.You can enhance the look with a pair of semi-rimmed frames and a short hairstyle. Just remember to shave the edges of your beard for a finished appearance.
14. Thin Circle Beard with Chinstrap and Bald Head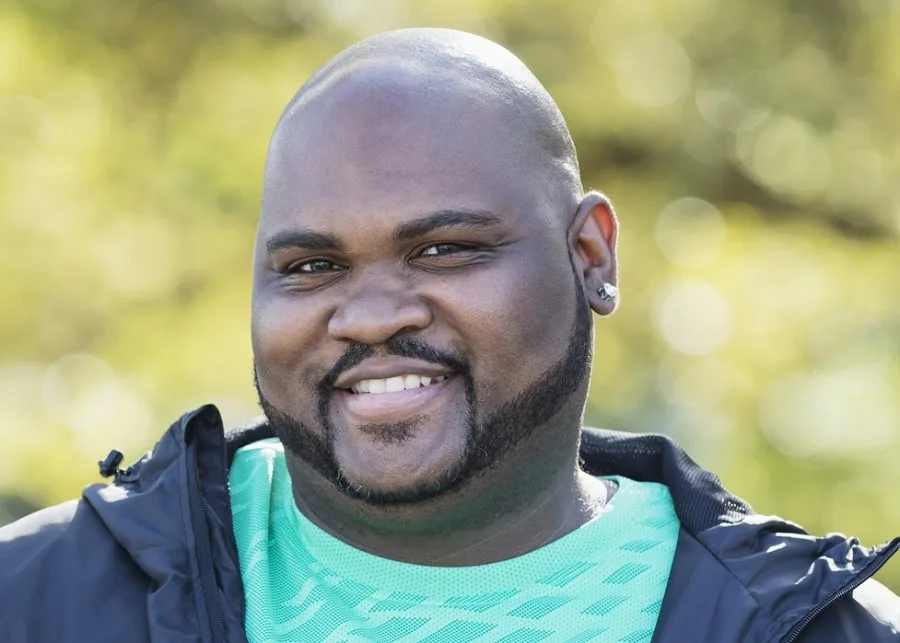 You can't go wrong with a thin circle beard and chinstrap combo. It pairs well with a bald head and a pencil mustache to make you look put-together. You can improve your fat face look with some jewelry as well.
15. Medium Stubble Beard with Light Mustache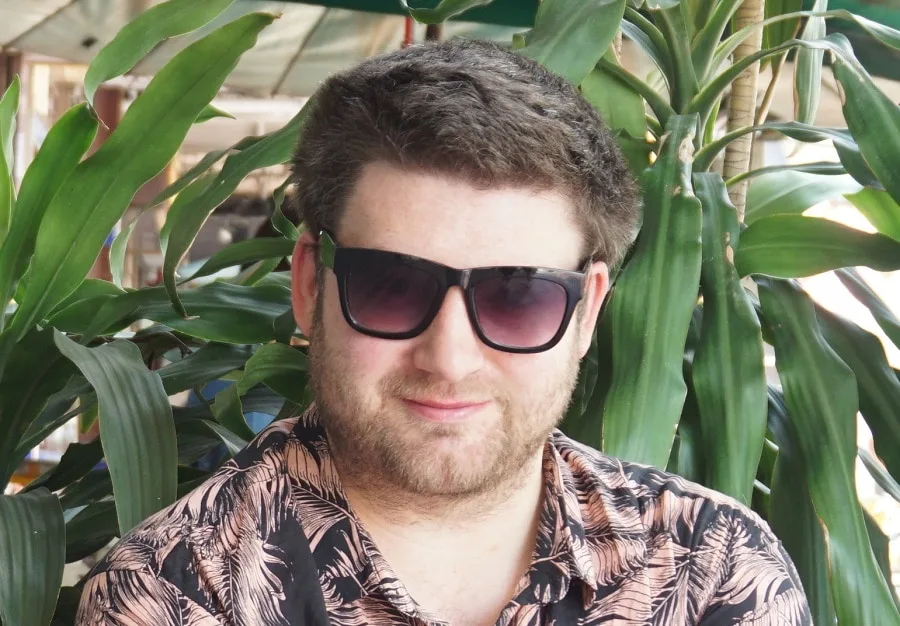 The medium stubble beard is a classic look that never goes out of style. It's a versatile choice that can be dressed up or down and suits those with a laid-back and relaxed personality.
16. Salt and Pepper Full Round Beard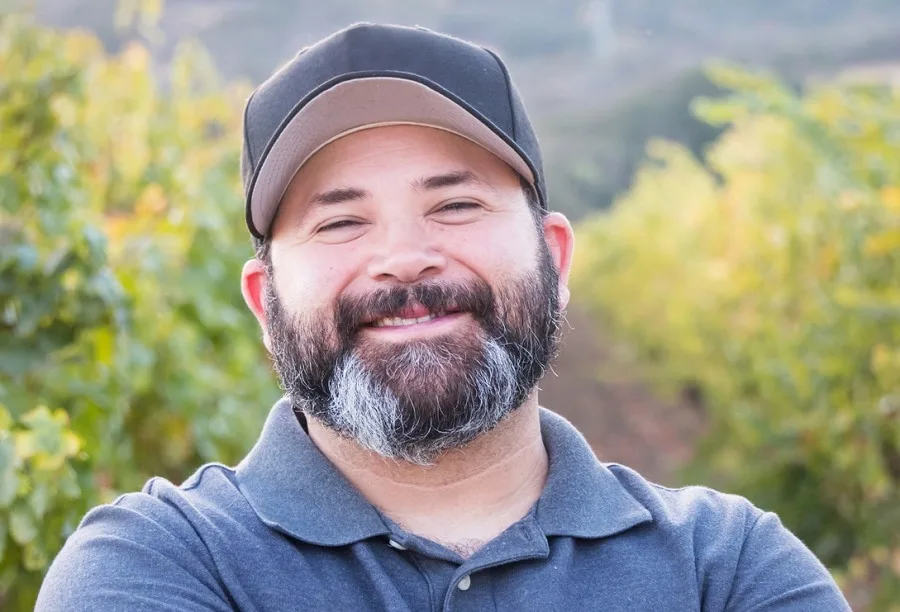 This style is for those who embrace their salt-and-pepper hair and want to show it off. The full round beard covers the sides of the face and extends beneath the chin, while the salt and pepper color gives your beard a two-toned look.
17. Garibaldi Beard For Double Chin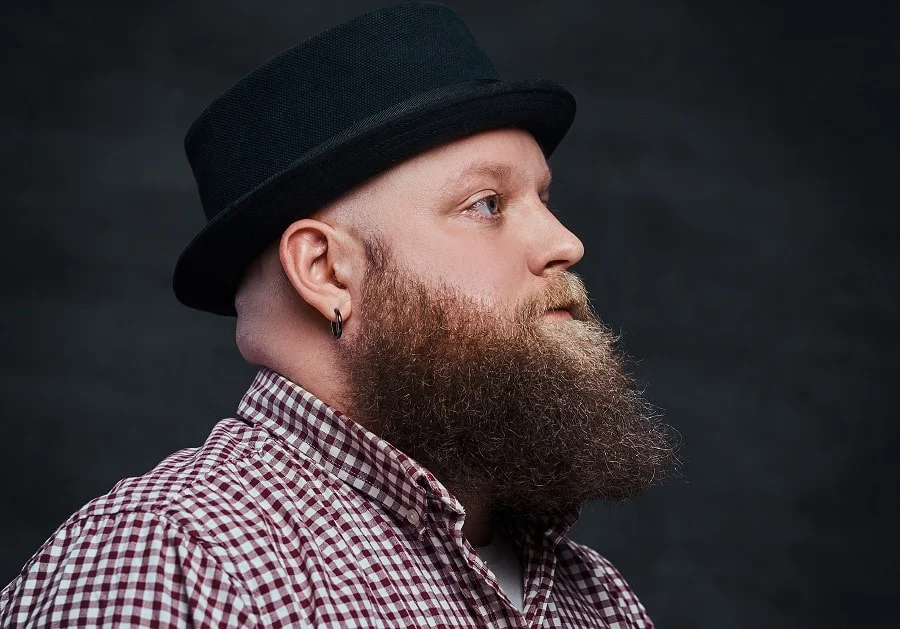 The long beard garibaldi beard gives your face a defined shape by hiding your double chin. You can improve your look with accessories like earrings and a cool hat.
18. Grey Beard with Soul Patch For Bulky Face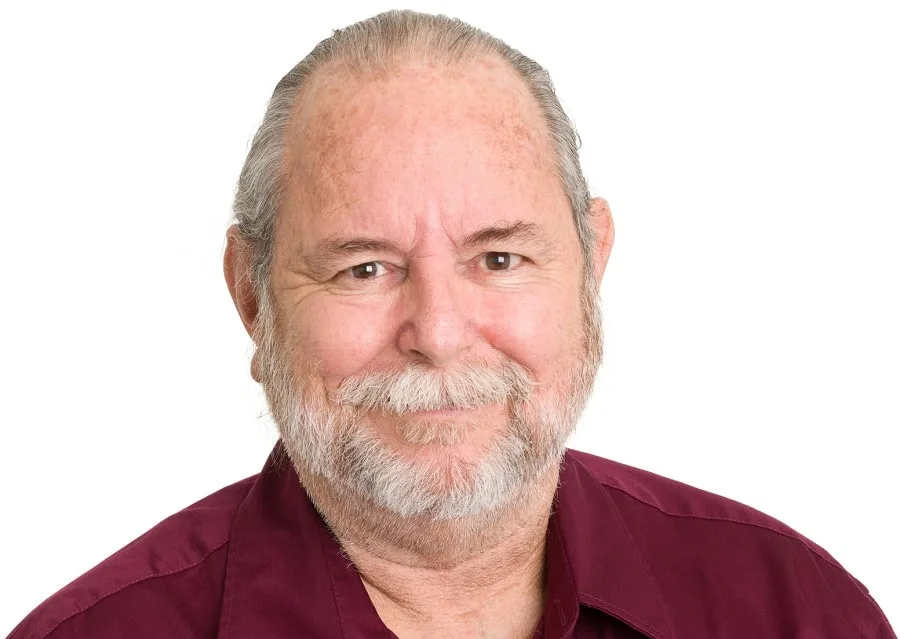 This style is perfect for those who want to keep things casual and laid-back. The scruffy grey beard covers the jawline and connects to the mustache and beard. Meanwhile, the slicked-back hair transitions downwards as the sideburns connect to the stubble.
19. Patchy Faded Stubble with Fringe Up Haircut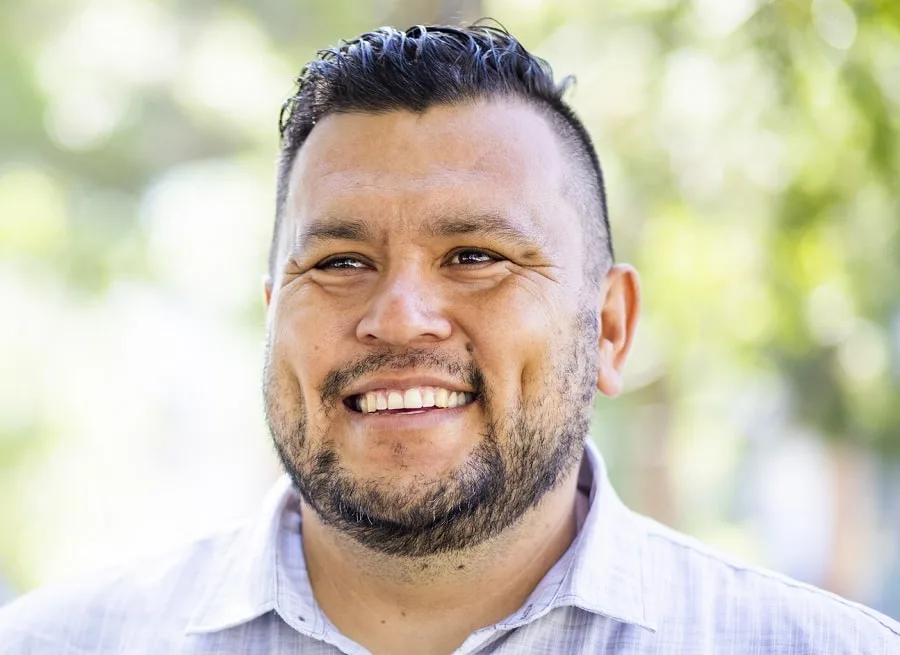 The patchy faded stubble with fringe up haircut is a unique choice that doesn't hide your face shape. It helps frame your face to give it a more defined look. Additionally, patchy stubble on the sides of your face make it the best style for an easygoing personality.
20. Full Goatee Beard Style For Fat Guys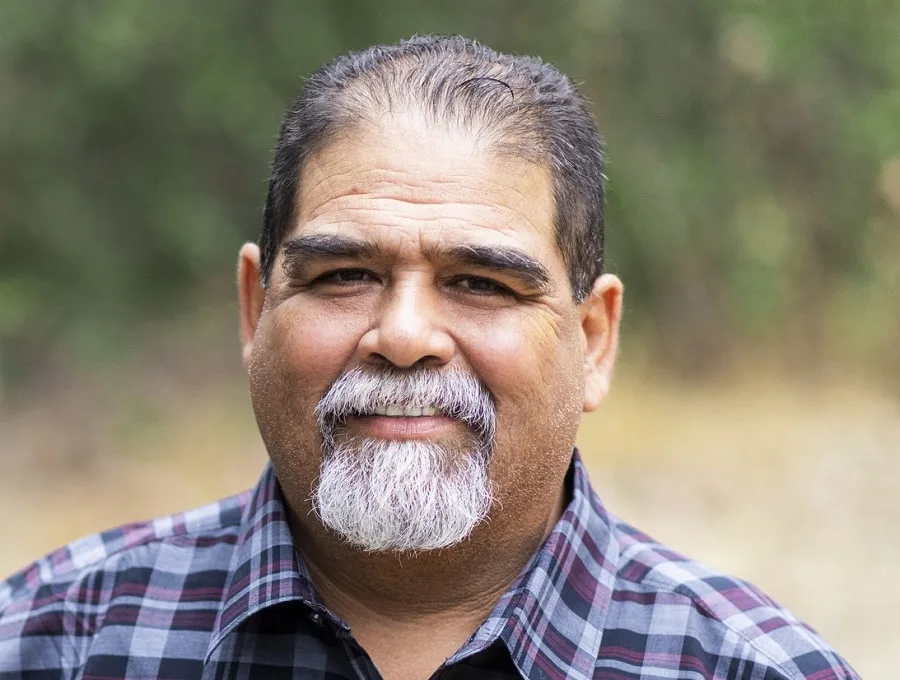 This full goatee connects to the walrus mustache and has neatly trimmed edges. You can grow out some stubble along the sides of your face, or opt for a shave for a distinct appearance.
21. Thin Circle Beard with a Brett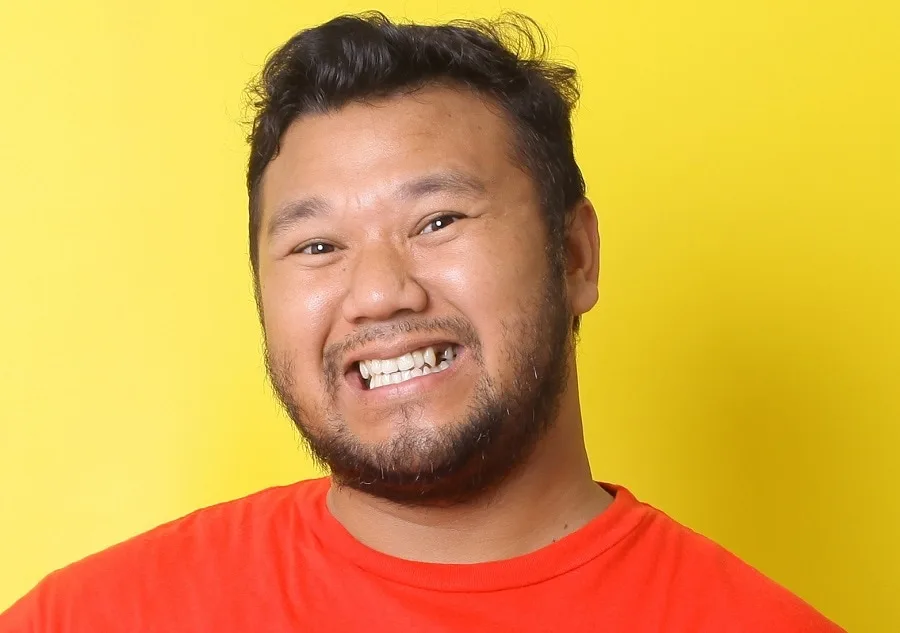 The Brett with a thin circle beard is a fantastic combination that looks great when you want a casual appearance. You can also grow out some stubble to give your face a more defined shape.
22. Classic Patchy Goatee and Mustache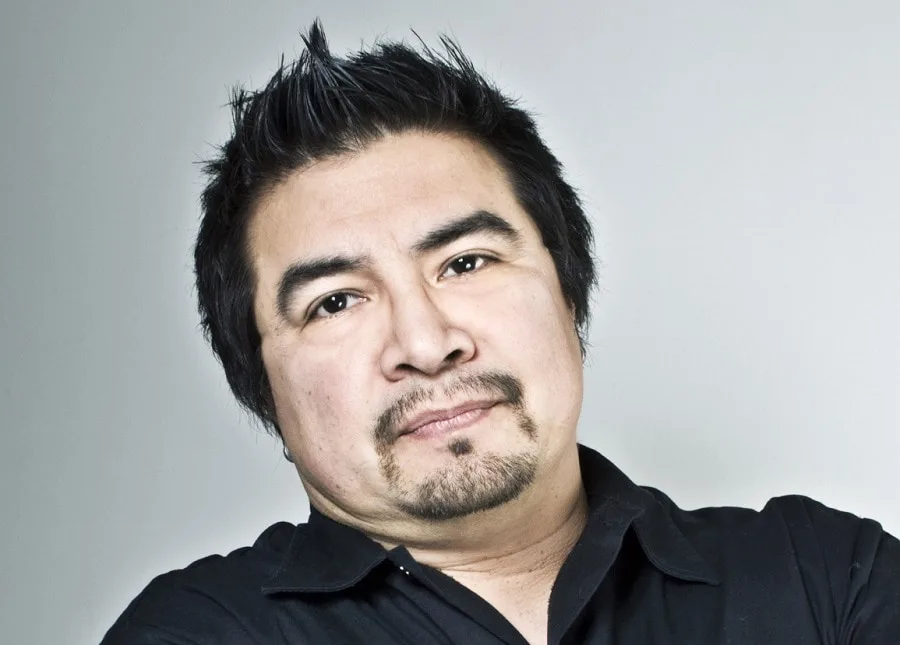 The classic patchy goatee and mustache is a timeless choice if you're looking to give your face a more defined structure. To complete the look, you can use some hair products to style your hair up and trim the edges of your beard.
23. Classic Full Beard with Long Hair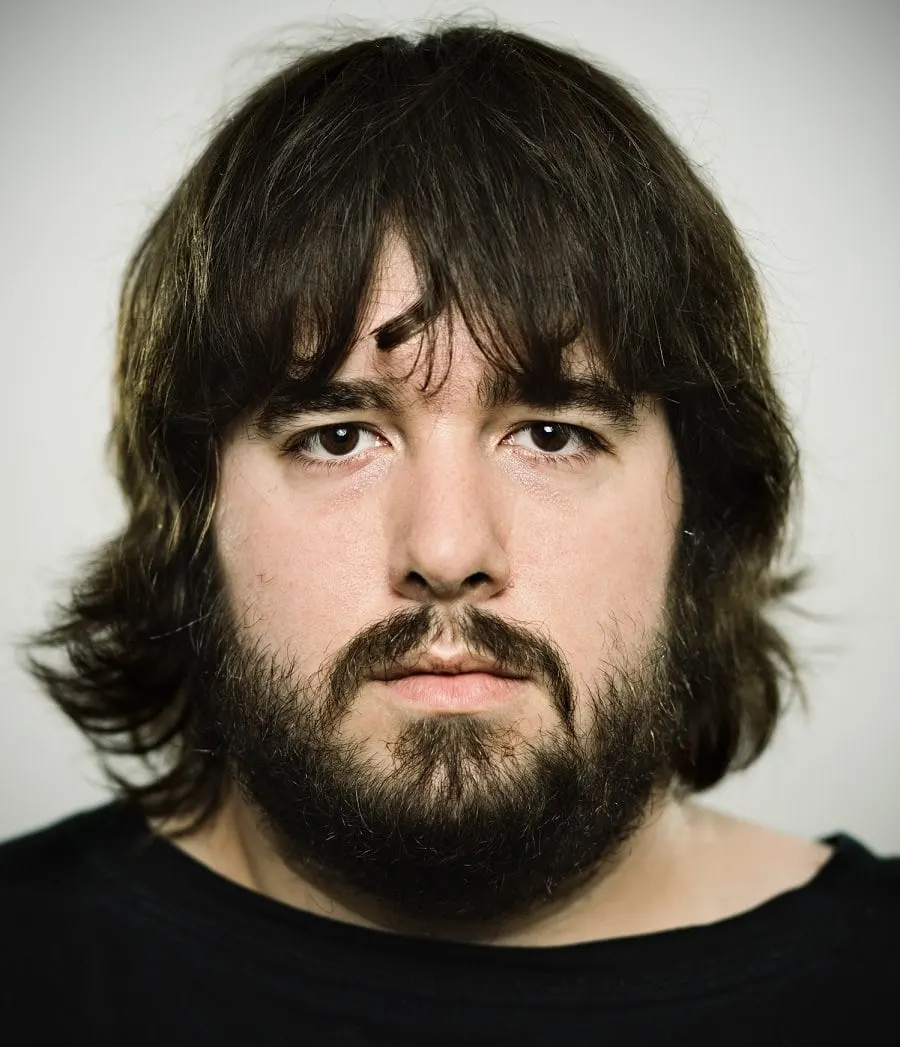 The classic full beard with long hair is a great choice for fat guys looking to grow out a beard. The bangs fall over the forehead, making your face appear smaller, while a circle beard frames the rest of your face to accentuate your facial features.
24. Chinstrap with Piercings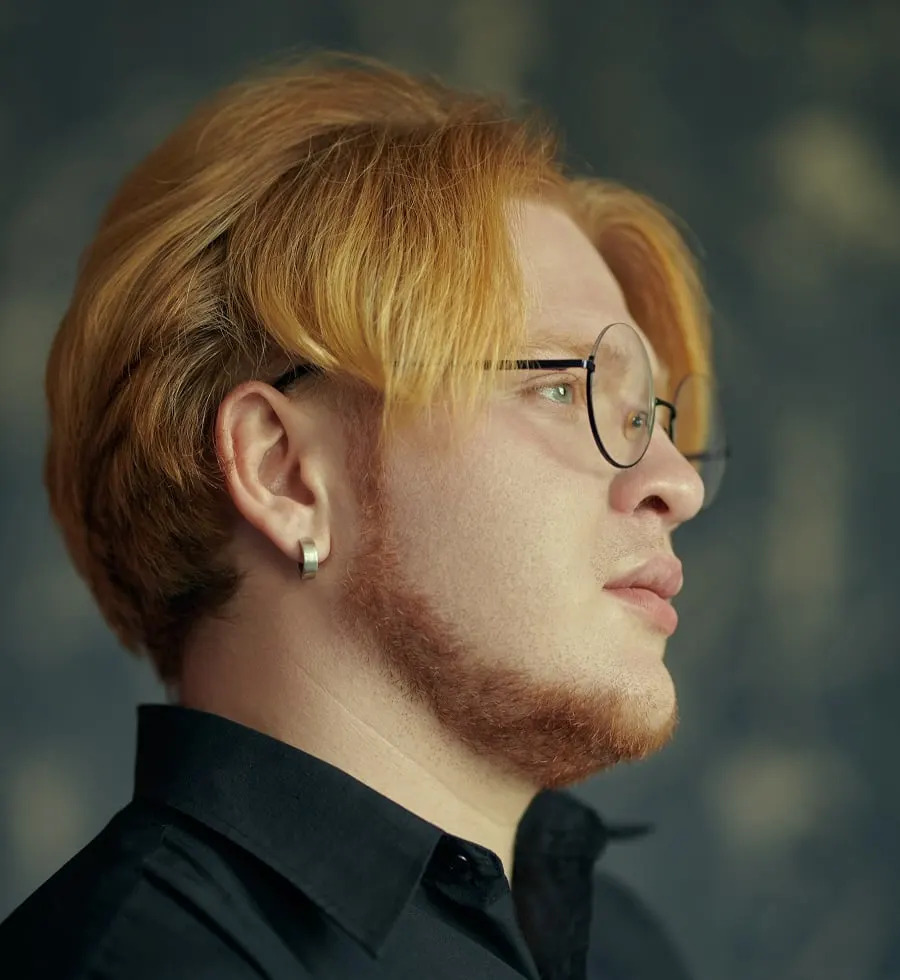 For those looking for a minimalist yet stylish look, the full chinstrap is a perfect choice. It frames the jawline nicely and complements rounder faces. Pair it with earrings and round frames for a simple yet sophisticated look.
25. Low Chin Puff with Mustache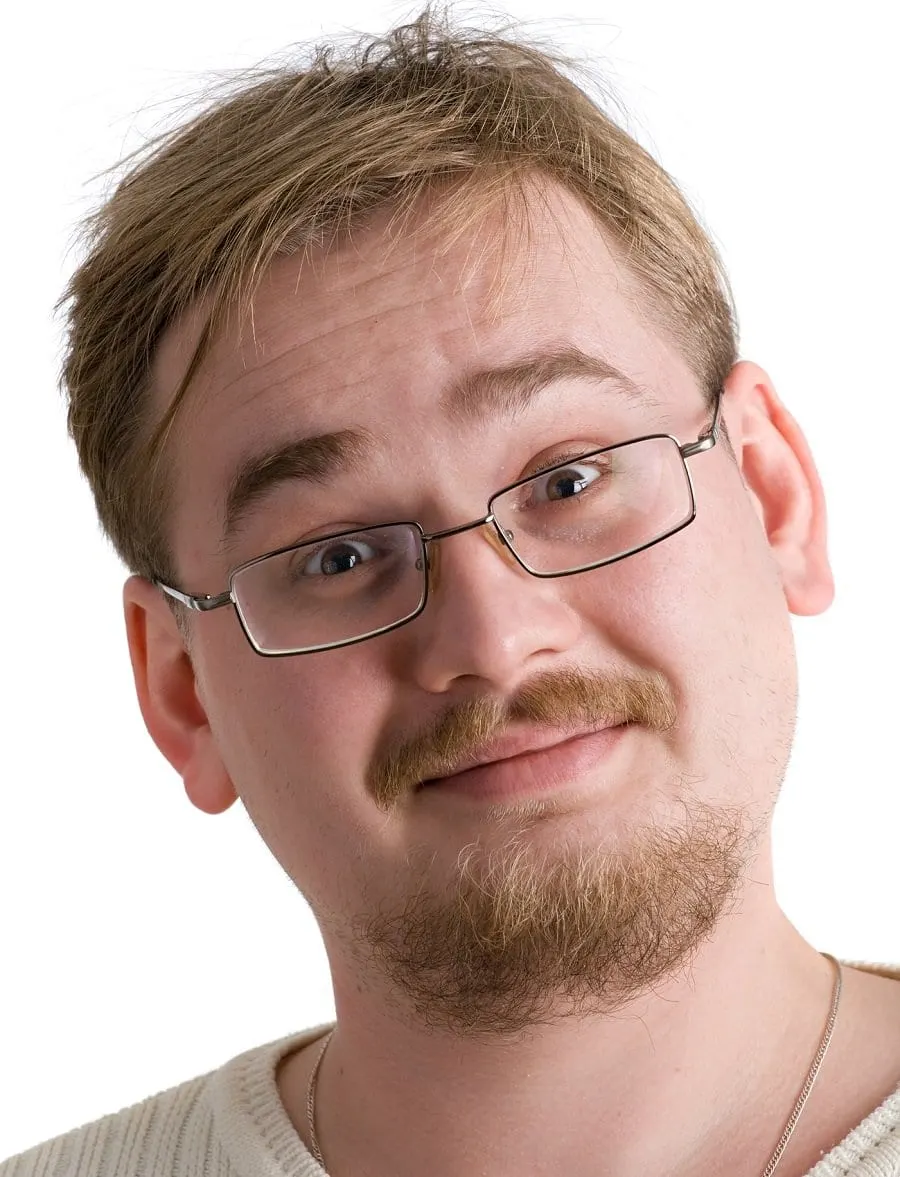 If you can only grow a beard under your chin, a chin puff with a mustache is the way to go. It's a simple combo that looks great with glasses and doesn't require much maintenance.
How to Choose The Right Beard Style For Fat Guys
As we have described the best styles for fat guys here are some tips on how to choose the perfect beard style for a chubby face
For a round or chubby face, opt for a style that adds angles and definition to create a slimming effect.
Select a beard style that emphasizes vertical lines to elongate your face. Longer beards or styles with length near the chin can create this effect.
Shorter sides make your face look less chubby. Consider styles like a goatee, extended goatee, or a short boxed beard.
Choose a beard style according to the size of your nose or the prominence of your cheekbones.
Try out different beard styles and lengths until you find the one that suits you best. Don't be afraid to make adjustments as you go.
with so many beard styles available for men of all shapes and sizes, there is no reason for our beloved chunky comrades to feel left out! So go ahead, pick your favorite, and let your beard do the talking!