Moderately Thick
These are beard styles for men who like to keep their beards at moderate thickness. These looks are perfect for those who can achieve a full beard without any patchiness.
12. Thick and Bold
This full bearded look features a clean outline and defined chin which highlights the structure of the jawbone. This is a great look to sport if you're able to grow a relatively thick beard.
13. Short Tapered
Here's a beard that gradually tapers into the sideburns. This look would be perfect for men who have round faces, as the chin is elongated by the beard and not cut off at the sideburns.
14. Patchy Goatee
If your beard grows in relatively patchy, this could be a great option for you. The beard on the cheeks is left full while the majority of the chin is shaved clean leaving a soul patch which extends into the chin beard.
15. Full Fledged
This is a great option if you're looking for a more carefree look. Even though the beard is pretty much left to grow as it naturally does, the goatee is shaped in order to outline the chin.
16. Fuller Goatee
Here's a short length full beard style that features a goatee that contains more hair than previous styles. In order to achieve this style, just outline the soul patch in the goatee and leave the rest of the beard full. Clean up the outline of the beard by creating smooth, straight lines along the cheekbones.
17. Textured Short Beard
This beard look really depends on the state in which your hair grows. Since this beard is more coarse than the hair on his head, it gives the style a more unique look. Just allow the beard to grow as it naturally does without brushing or smoothing it down. Leave the mustache long and slightly curl the ends up in order to give the look a little more texture.
18. Natural Outline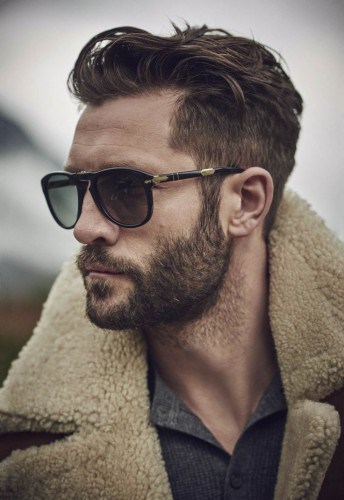 Here's a look that's left completely natural with a moderate thickness. The goatee can be shaped as you'd prefer, but it's left attached to the beard as opposed to detaching it.
19. Uniformity
This beard style has been brushed and trimmed down so that the hairs are uniform in direction, appearance and length. This gives the look a more polished feel without making it incredibly conservative.
20. The Burly Gentleman
Here's a full beard style which features clean lines which are still left relatively natural looking.
21. Long Chin Curtain
Here's a tapered look that features a chin curtain and extended soul patch. The mustache is also left long in order to give the look more texture and personality.
22. Wild and Free – Short Beard with Long Hair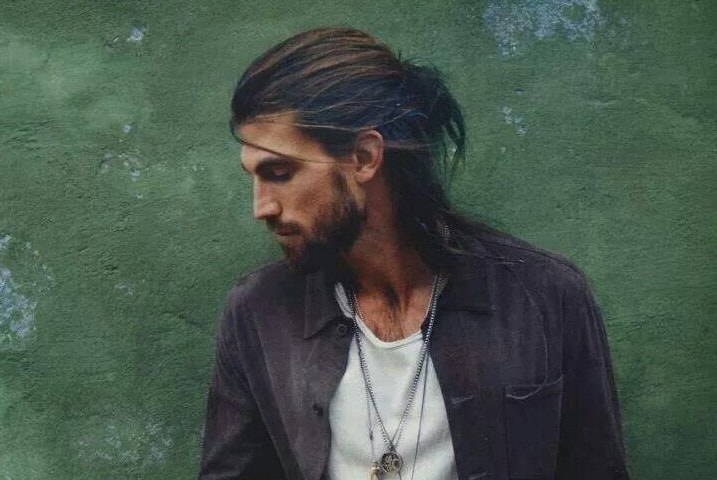 This full beard has been left natural but features sideburns that have been shaped and outlined in order to enhance the jaw line.