Short beards are elegant and smart if you know how to grow and style with it. A common trend among men who are sporting the "classic" look is maintaining a full beard that has been trimmed relatively shorter length. While this look cannot be achieved by some, for men who are able to fully grow their beards in the styles featured in this list will give them a variety of looks to choose from.
Most Popular Short Beard Styles for Men
Short beard styles are best for the men who don't wish to sport a thick amount of hair on the face. From simple goatees to full beards, here are 25 amazing short facial hairstyles to look awesome without spending too much time trying to grow and maintain it.
Barely Grow Stubble Short
1. Short and Simple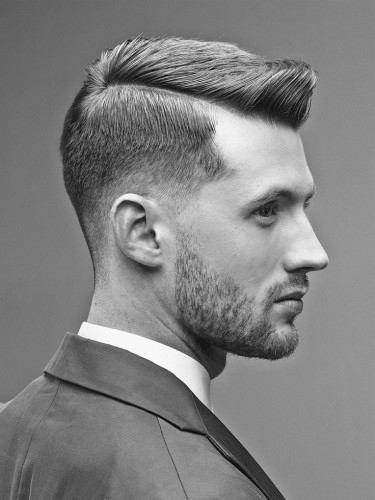 This short beard style is very elegant and simple, as it features a close shaved goatee and beard which fades into the sideburns. Coupled with a very prominent side part and faded cut, this style is perfect for men who are looking for a classy look.