One of the most popular beard styles among men is the chinstrap beard. This facial hair style pulls out from one side of the face to the other including the jaw line and the chin. Chinstrap beards have been in trend since the late 18th century and are still very popular among people with all possible variations
Trendy and Simple Chinstrap Beards
Chinstrap beards are popular among all ages. But youngsters do love these styles the most. If you are older than to be called 'young' but want to look younger your original age then we suggest trying these amazing chinstrap beard styles. Below is a list of 20 evergreen chinstrap beard styles we have collected for you.
#1. Pencil chinstrap without mustache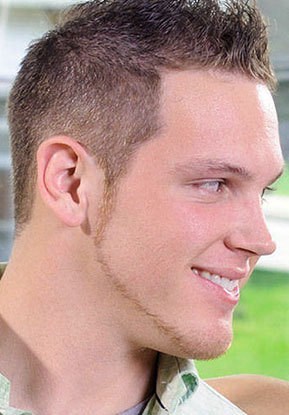 If you wish to have no beard or very light beard, then get this style. The style has a thin pencil chinstrap beard extending evenly from right jaw line to the left through the chin. The mustache is clean shaved and the sideburns are thin and long connecting the jaw line hair on both sides of the face.