11. Well-cut handlebar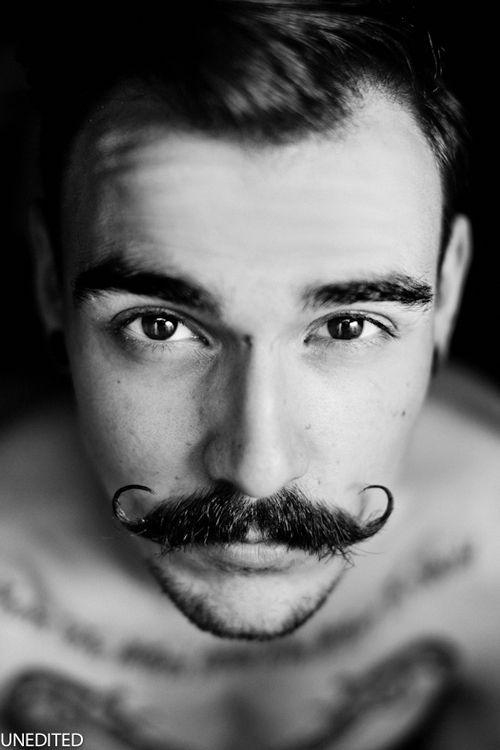 When you take care of your handlebar, you will need to choose the length. Once you know how short it will be, you have learned how to cut it. A well-cut handlebar is absolutely imperative for a neat and solid image. If you are just starting out, you can ask your barber for some help.
12. Low handlebar
There are many different ways to style a handlebar mustache. One of them is to make the curls low. This is good for long and thick mustaches that naturally fall down due to the weight of the hair. Let the mustache hang low and curl up just the very tips.
13. 90-degree handlebar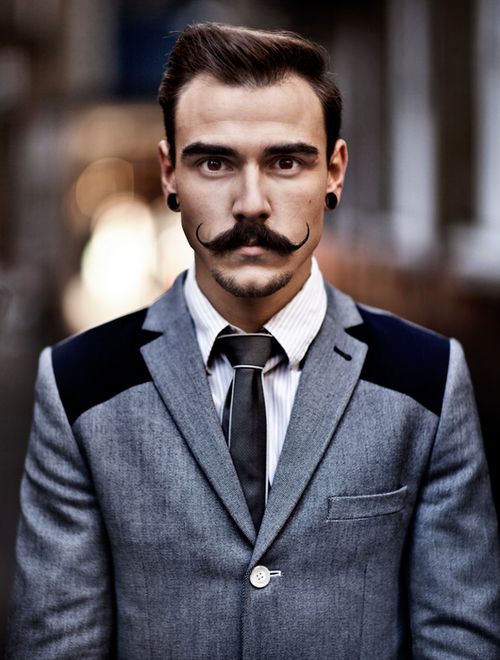 If you want your handlebar to look really impressive, consider styling the two sides into a 90-degree angle. This mustache is a little hard to take care of and it might be annoying at first since it covers a big part of the mouth. But in the end, you will be glad you got it.
14. Modern handlebars
Some modern men make a choice toward fully eliminating the twisted part of the handlebar. They follow all the growing instructions but forget about the styling. Such mustache can also look solid but the zest is gone.
15. Classical handlebar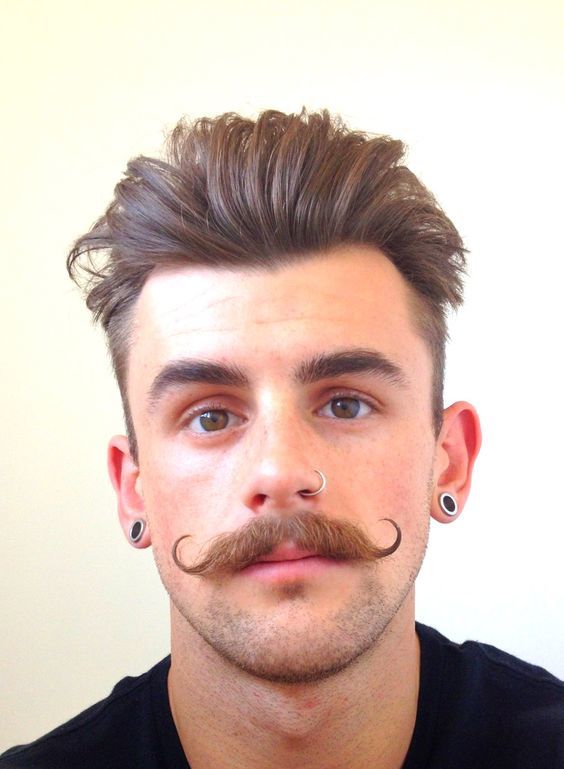 This is a good handlebar mustache to start with. It is not too long and will not cover your mouth. This will make it easier to wear and to style. The twisted ends are also not too long or high. You can compensate the neatness of the classics by adding some modern accessories.