Beard plus mustache styles are a great way to show off your facial hair. Because you are growing two different areas of facial hair, there is an unlimited number of different combinations you can try out. For this beard and mustache styling list, we have picked some of our all-time favorite looks.
Best Beard and Mustache Styles
Beard with mustache styles is perfect for a vast number of occasions. If you keep your style groomed it will be the perfect professional look for the office. Alternatively, make a few tweaks to your facial hair and you will have a great look to wear for a red carpet event or dinner party. You can also create some fantastic rough and ready styles for guys who love spending time in the outdoors.
#1: Dark Magic

Dark hairstyles can look really intense on a man. Integrate a beard and mustache so that your facial hair is really full on. This is a really serious beard style for those who love beard chic.
#2: The English Gent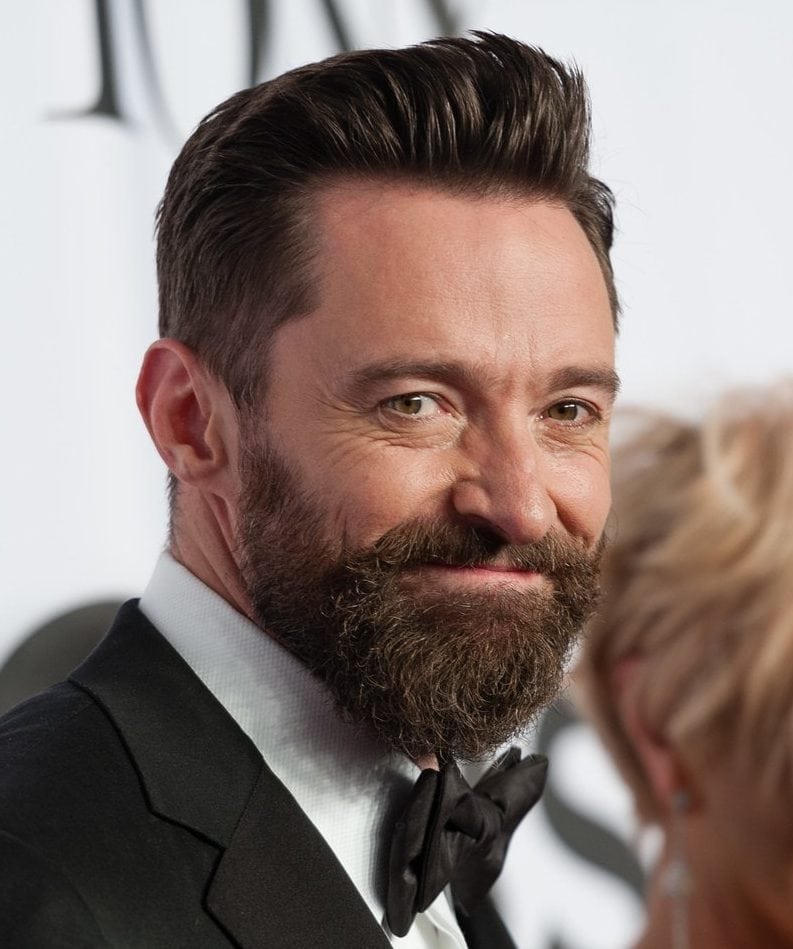 A beard and curly mustache combo can be reminiscent of a classic English gentleman. Keep everything well-groomed to give this upper-class mustache and beard style. Tease your mustache up at the corners of your mouth to create a really refined twist on the style. You can read our post on handlebar mustache to get details on this mustache style.
#3: Stubble Beard and Mustache
A short full beard and mustache style can create the magical attractive look like the above. Cobine the stubble and a full beard that'll suit your face shape. It gives a fresh and youthful vibe to your personality.
#4: Go Large

Make the most of your ability to grow facial hair by going large. Cultivate this type of beard style by growing your beard and mustache as long as you want. Trim the ends regularly to stop the style from becoming unruly.
#5: Simple and Chic

For a multi-purpose style, choose this chic and simple style. It is well-kept and unobtrusive. Light facial hair like this helps to widen up the face to give an open and honest look.
#6: Thin but Intense

A thin beard style that covers the cheeks and chin will help to elongate the face. Style the beard so that it is less heavy around the mouth and chin area. A dark color beard will also give the look much more intensity.
#7: Tapered Fade Beard with a Handlebar Mustache

With a taper fade beard style, you should keep the hair longer over your jaw bone but gradually fade the length away until it is a light stubble over your cheeks. A handlebar mustache compliments this style perfectly.
#8: Fluffy Beard and Mustache Combo

You can give your beard and mustache more volume by fluffing them up a bit. Use your hands and beard grooming tools to spread your facial hair out to make it seem more voluminous. This is a cool beard plus mustache style for people who want to make a big impression.

Patchy beard and mustache combinations are really in fashion right now. The style is a choice for people who are trying to portray effortless cool. They are also an alternative for people who struggle to grow thicker facial hairstyles.
#10: Long Stubble
Long stubble is facial hair that isn't quite a beard yet. Long stubble gives a really stylish "just got out of bed" look. It is great for guys who want to show off their manly credentials.
Itchy Beard? Here's The Solution
Some Other Mustache and Beard Combinations You May Like:
#11: Full Beard with a Thick Pointed Mustache
This is a very simple yet stylish way to keep a beard. The beard has medium length and a somewhat un-kept touch to it. The mustache is slim and making a direct and straight angular contact with the beard without bending or curving at all. In this picture, the thick beard is covering most of the chin and jaws as well.
#12: Thick Chin Strap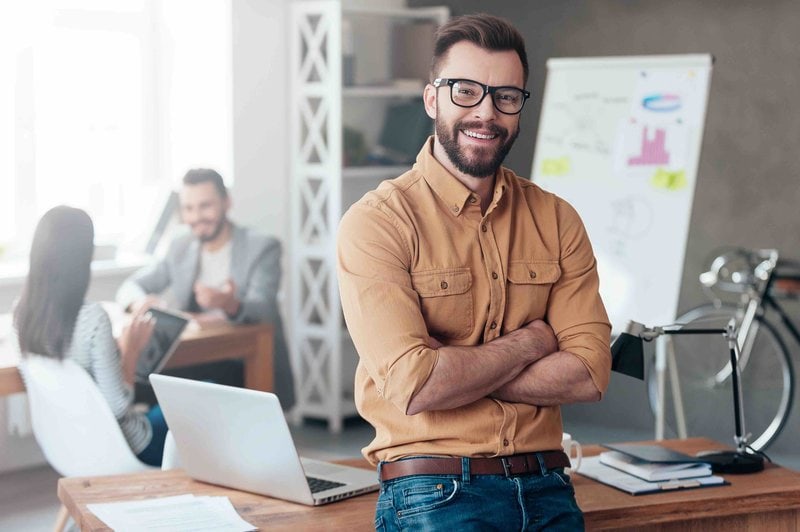 This is well-kept and groomed beard and mustache combination. The beard and mustache are rather smaller in length. The mustache and beard are in the French style with the mustache making a descending pathway to connect with the light subtle on the jaws. There is a little growth on the chin as well apart from the subtle on the edge of the jaws as well.
#13: Oval Shaped Beard with a Connected Mustache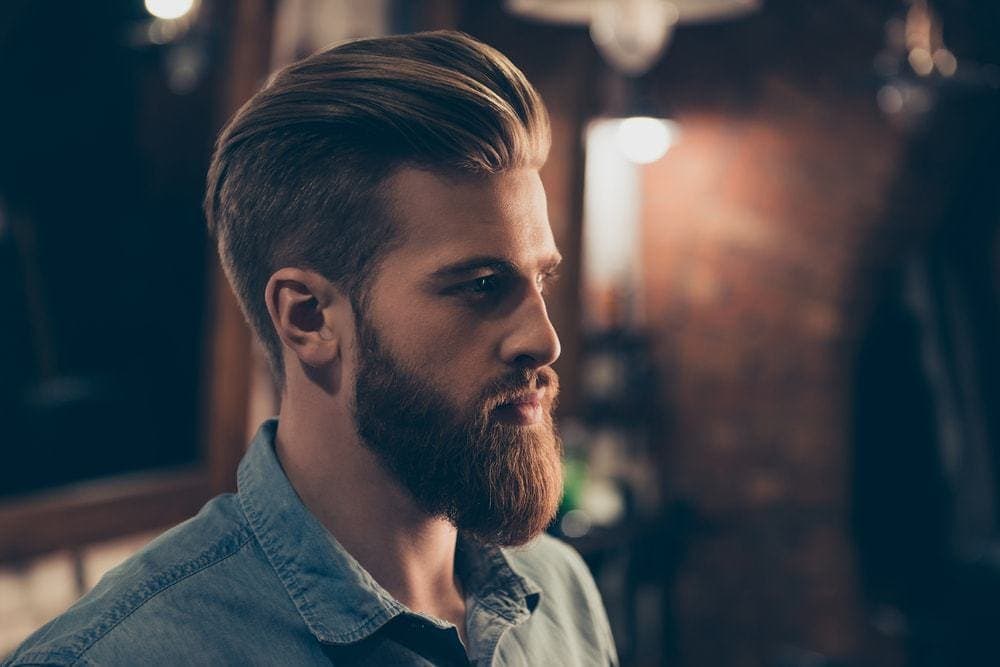 This is a very well-groomed and properly styled beard. The beard is very thick and a few inches long. Its mustache is first straight above the lips and then it descends downwards like a waterfall and connects with the beard. The beard is all the way, covering the jaws and the whole chin. It starts just below the outer boundary of the lower lip till it protrudes outwards.
#14: Funky, Stylish And Connected
This picture is the perfect representation of the not groomed beard and mustache. They are wild and turned in random directions. The sideburns are very thick, dense, and the same goes for the mustache as well. The most interesting fact about this picture is that the chin supports just a light subtle compared to the thick and dense sideburns and mustache.
#15: Thin and Well-Trimmed
This picture shows a light subtle with a light mustache. The beard is still growing but it is well groomed. The mustache is slim and is making a slightly angular curve downwards to join the light subtle. The subtle is covering the whole jawline as well as most of the chin.
Mix and match your beard plus mustache styles to create a look that really works for you. If you find the perfect beard and mustache look then please send us a comment to tell us all about your experiences.